Proposed Ph.D. in Global Biosecurity & Ecosystems Health (GLOBECO) will train cadres of critical thinkers that will mitigate the ever-increasing instances of zoonotic Disease outbreaks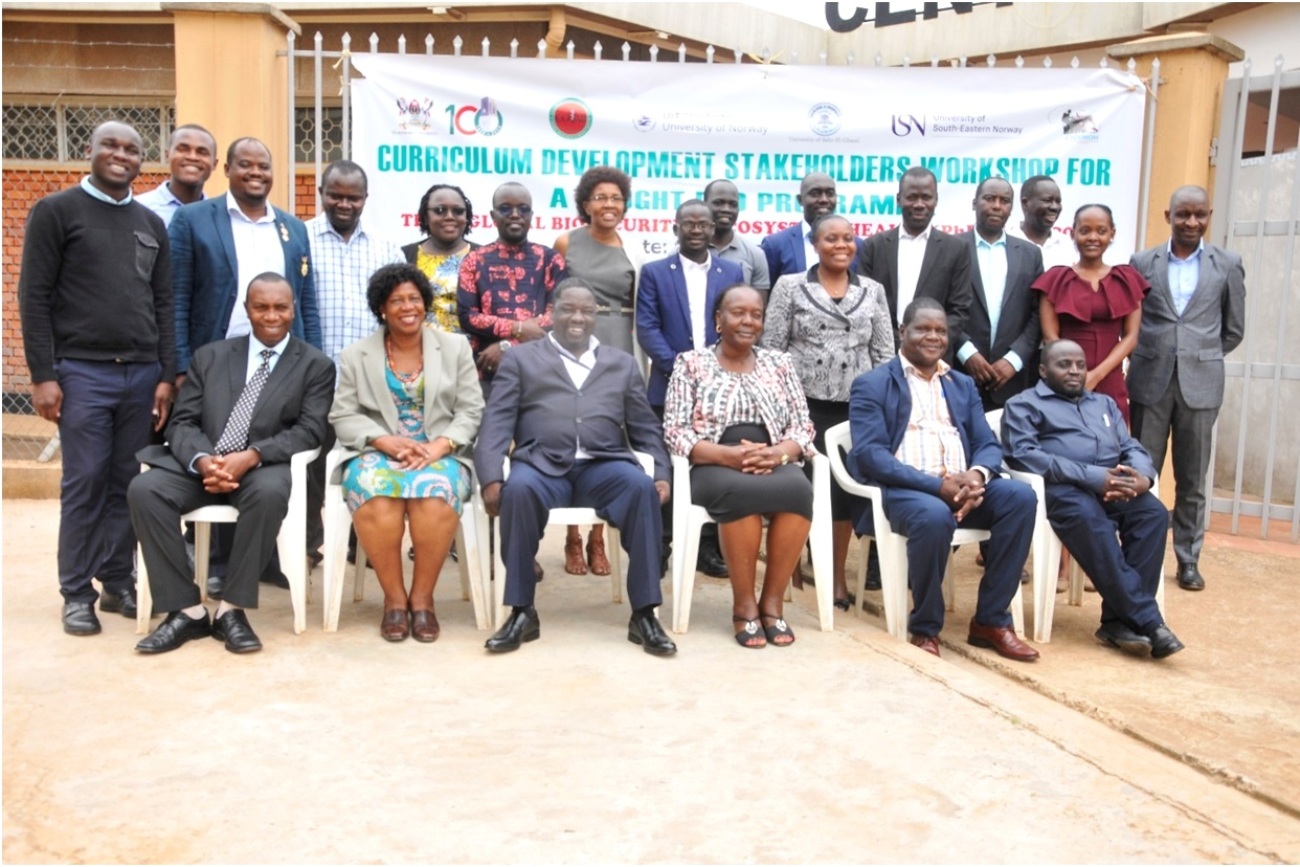 The College of Veterinary Medicine, Animal Resources, and Biosecurity (CoVAB) on Friday 4th November hosted a stakeholder engagement that discussed the proposed Ph.D. in Global Security and Ecosystem Health (GLOBECO). They came up with an eight-man committee that will deliberate further to consider the input of the stakeholders.
The stakeholders were drawn from agencies that included the Curriculum Development Centre, the National Council for Higher Education, The College of Education and External Studies, the Ministry of Health, the Ministry of Agriculture, Animal Industry and Fisheries, the Ministry of Water and Environment, East Africa School of Library, Office of the Prime Minister as well as various Departments from the College.
According to Professor Clovice Kankya, the Head of, Department of Biosecurity, Ecosystems and Veterinary Public Health at CoVAB, Makerere University as the seat of critical thinkers came up with the idea of initiating an unusual Ph.D. as one way of mitigating the continuously emerging epidemics of zoonotic diseases citing Ebola, COVID-19, Rift Valley Fever and Anthrax, as well as Brucellosis and Tuberculosis.  He said it was important that the University came up with such a program to train a high cadre of professionals able to address the emergencies in Biosecurity.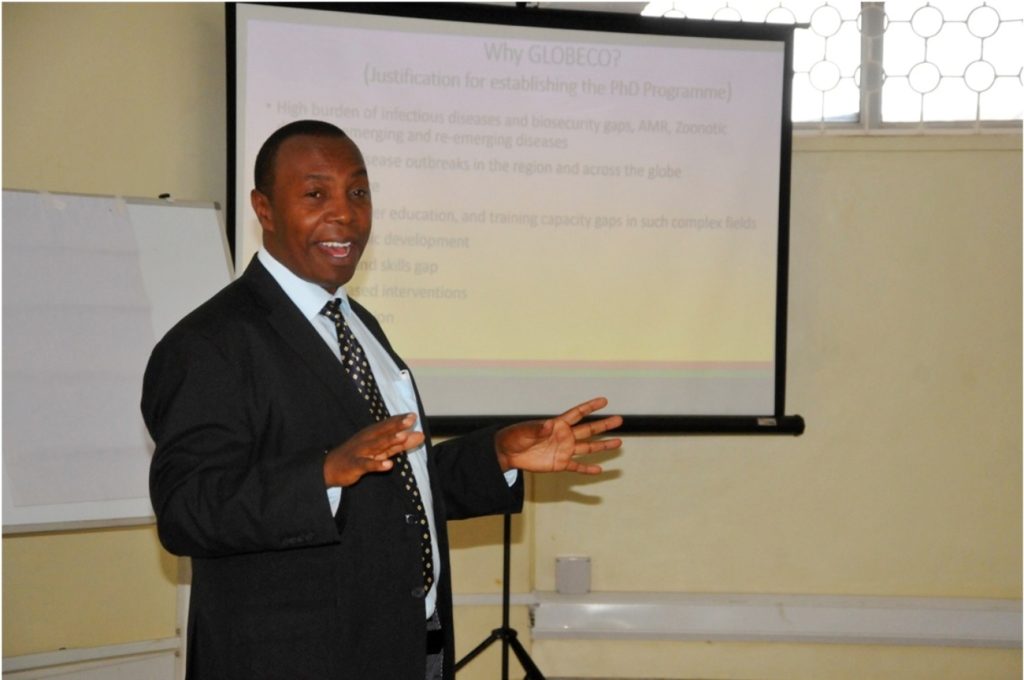 'This is the long-awaited new dawn at CoVAB.  The College is a pillar of biosecurity.  This is a golden opportunity to improve Makerere University and get at the forefront of finding solutions to serious societal problems at the national, regional, and global levels, he said.
'We would like to have professionals who can competently guide and advise hotspot communities that face such zoonotic disease outbreaks so that they are contained' said Prof. Kankya at the stakeholder meeting held in the Biosecurity center at the College. He said the kind of Ph.D. proposed was intended for students that are creative, innovative, and able to deliver a product, such as vaccine development that is tailored to our own setting in Uganda and the Region.
He revealed that the program will be cross-cutting in line with the One Health Approach, and will enroll students from fields of Gender, Sociology, Social Anthropology, Rural Development, Agriculture, Plant Science, Ecosystems Health, Wildlife, Veterinary, Public Health, Environmental Health, Occupation, and environmental health and others."We are going to focus on a number of tracks to even include engineering and architectural design so that we have these engineering controls that are tailored to Biosecurity issues well addressed in this Doctoral program", he said.
The Director of the National Curriculum Development Centre (NCDC) Dr. Grace Baguma informed the meeting that she was shocked to learn that a number of diseases we suffer as human beings were from animals.   She said she was looking forward to a Ph.D. that would yield results from researchers, addressing Afri-centred challenges and generating African knowledge.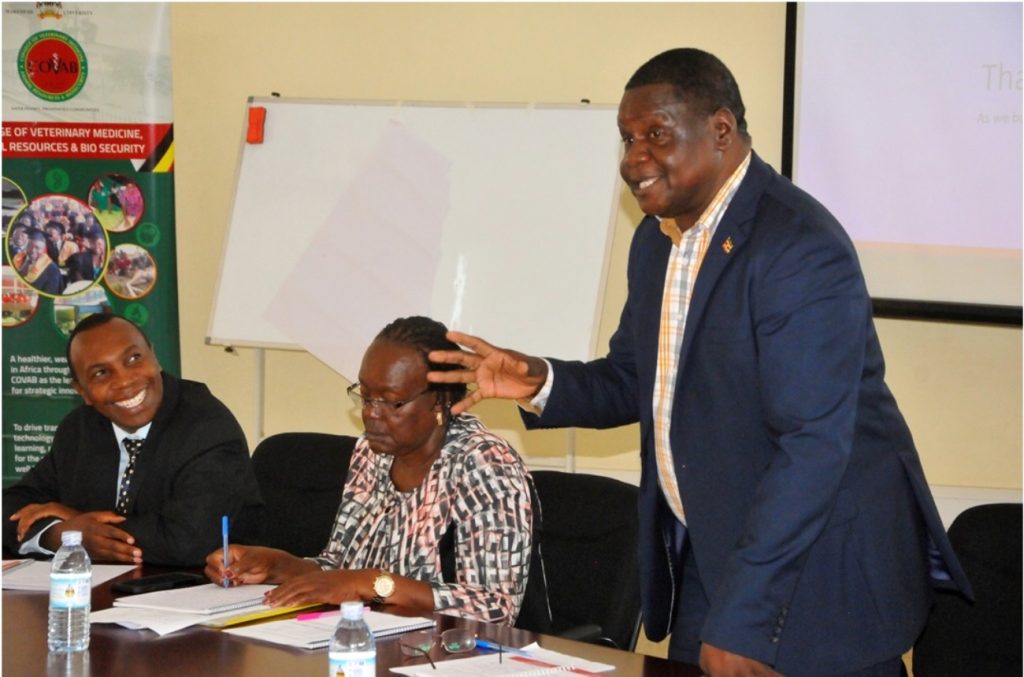 She challenged scientists to find ways of coming up with translations of scientific terminologies that would appeal to the communities for whom the messages are intended.  I have a strong feeling that research information can be taken to the people and they use it.  Research should be about addressing societal issues and I would love to look at the current 21st-century skills embedded in the program, she said while emphasizing the need to have a program of relevance to the communities rather than stressing writing articles for the journals.
Dr. Baguma said the program should be seen to add value for instance in vaccine development. Citing an example of Ebola, Ms. Baguma opined that professionals should be seen to set up their research centers in different regions of this country where the public would go and get ideas on how to control and manage such outbreaks.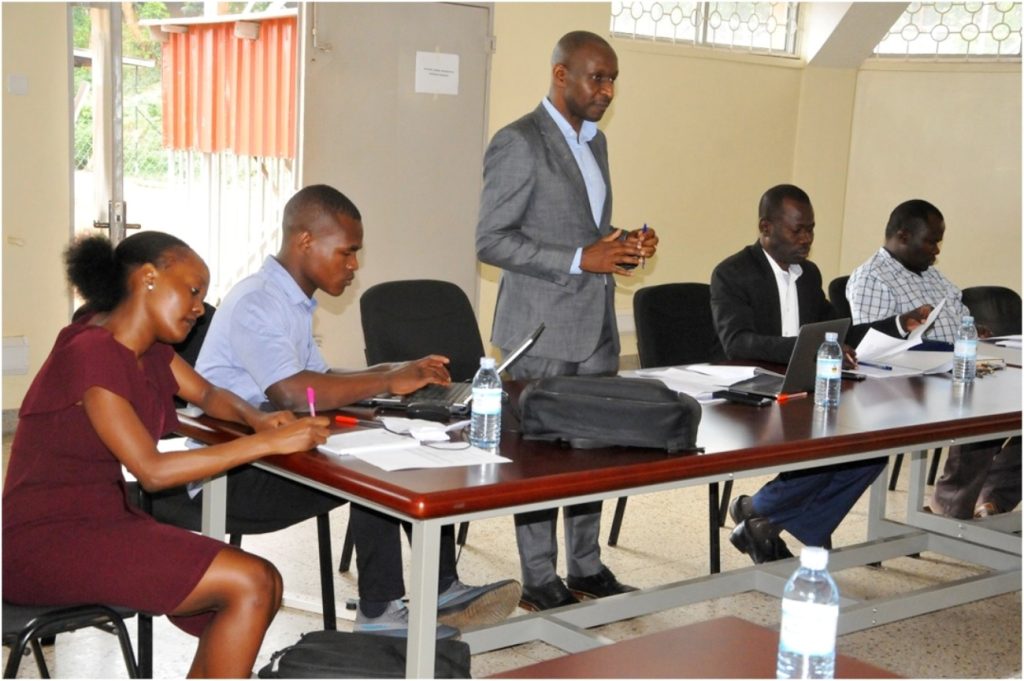 While speaking as Head of the Department, Dr. Rwego said the Ph.D program was coming at the right time when the One Health Approach had been in existence since 2010.   He said social scientists, medical doctors, and educationists came together to work as a team in ensuring that the various aspects of the program were addressed through a multisectoral approach. He observed that the progression to the PH.D program had been gradual having started off with programs like the Bachelor and Masters's Degree in Biotechnical Laboratory sciences.
Prof. John David Kabasa while making contributions to the discussion said for one to be called a Scientist, there was a need for that person to practice science with professional skill and tact. He said in Africa, the term scientist had been used in a misleading way with people holding Bachelor's or Master's degrees referred to as Scientists. 'Makerere cannot be part of this misnomer. So we want to ensure that scientists harness the body of knowledge. Right now there is a lot of knowledge everywhere.  Scientists should now be seen to bring products to the market, he said.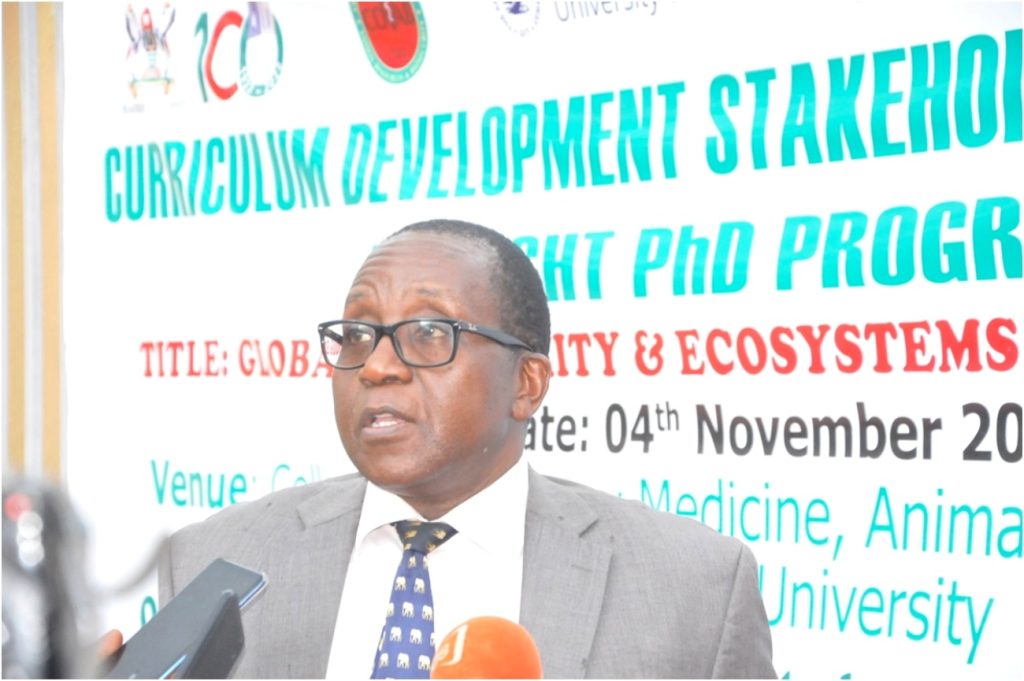 This is going to be the first ever taught Ph.D. program at the College of Veterinary Medicine, Animal Resources and Biosecurity (COVAB). The current programs, Doctor of Philosophy Degree in veterinary medicine are general in nature, whereas this one will have coursework to align the students to the field of Biosecurity, which is a relatively new and complex area that requires professionals to change mindsets, requires laboratory capacity, social anthropological angle to understand the zoonotic diseases and advise the society on behavior change.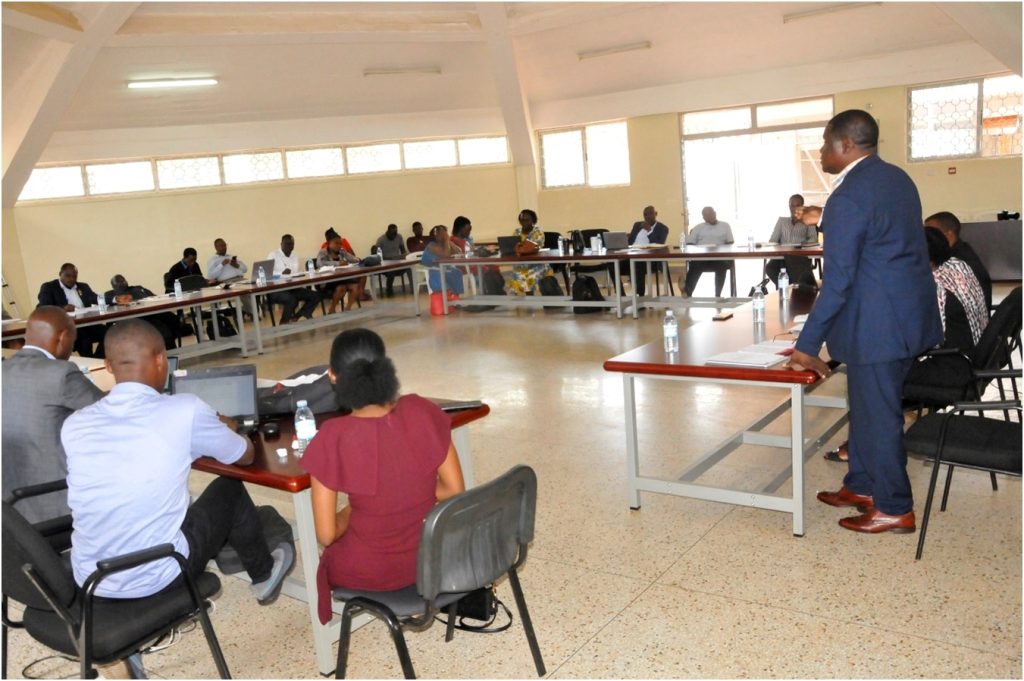 It is supported by the Norway Government through a NORHED II programme under the Climate Change and Infectious Diseases management, A one Health Approach (CIDIMOH project). 6 Masters and 6 PhDs and 2 postdocs will be supported. This project is coordinated by the Artic University of Norway(UiT), University of South Eastern Norway (USN), University of Bahr-EL-Ghazal (UBG) in South Sudan and Makerere University Kampala, Uganda.
Stakeholders to take on Electronic Rabies Surveillance using a One Health Approach in the control of Rabies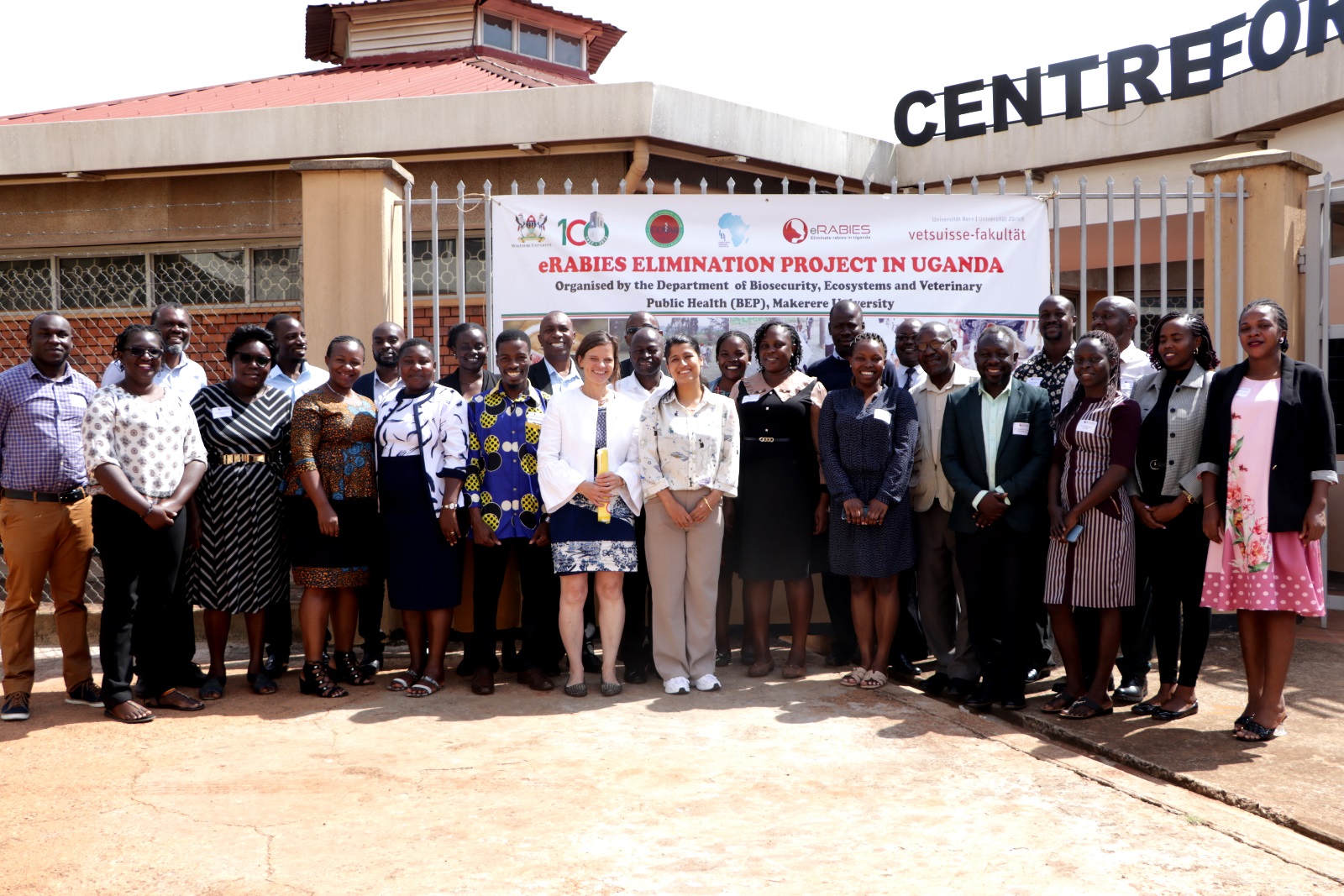 Stakeholders in the Rabies Elimination project in Uganda (eRabies) have intensified efforts aimed at the use of electronic Rabies Surveillance using a One Health approach in the efforts towards elimination of rabies in Uganda.
A two-day workshop was convened at the College of Veterinary Medicine, Animal Resources and Biosecurity (CoVAB), Makerere University from 28th-29th August 2023, during which the stakeholders deliberated on a number of proposals for the best applicable surveillance tools to address One Health concerns in the effort towards the elimination of Rabies.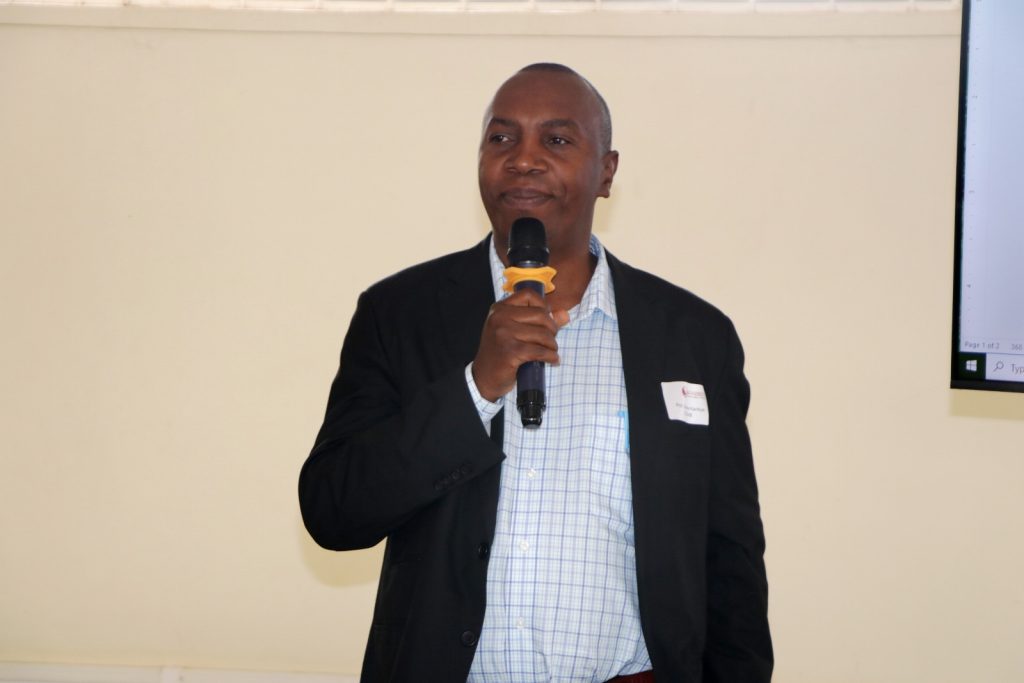 'The purpose of the meeting is to hear from various actors and see what works for us, to enable us collect information and have it shared in a sustained way with One Health as a key component' said Prof. Clovice Kankya, the Head, Department of Biosecurity, Ecosystems and Veterinary Public Health at CoVAB, at the start of the meeting held in the Centre for Biosecurity and Global Health.
Kankya noted that with one year of implementation to date, the eRabies project was progressing well drawing a lot of support from the implementing local Governments of Kyegegwa, Soroti and Kampala Capital City Authority that spearhead the community engagements and other related activities. He said the graduate fellows from the Ministry of Health and Ministry of Agriculture, Animal Industry and Fisheries supported by the project were also on schedule.
He said Rabies is a global challenge being a zoonotic disease affecting the entire world more so here in Africa where there is close interaction between the wild animals and the human population. The Uganda Wildlife Authority, he said, was brought on board specifically Queen Elizabeth National Park to address some of the challenges affecting people drawing from the wild animals.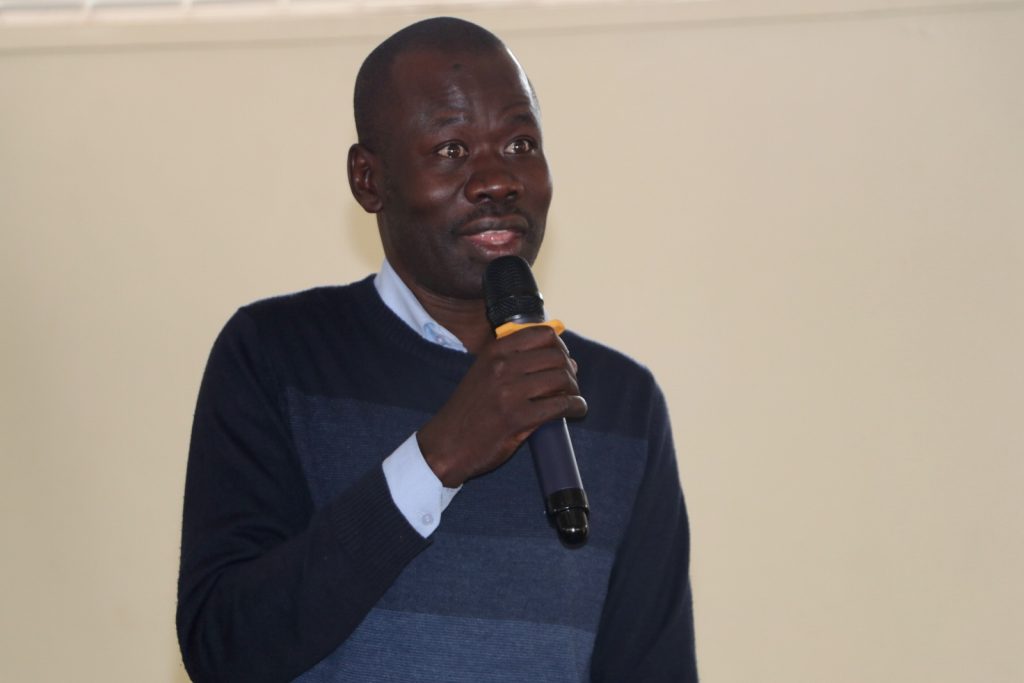 The Deputy Principal CoVAB, Prof. James Acai Okwee, in his opening remarks noted through the eRabies project, Makerere University and the host CoVAB were consolidating efforts towards the control of rabies in Uganda. 'In as much as Rabies is a killer 100%, it is also preventable 100%' observed Prof. Acai, adding that Makerere University and CoVAB specifically have been involved in such efforts through filed activities, vaccinations and animal welfare programs aimed at the control of rabies.  He said through research, such efforts were to be intensified from a scientifically informed point of view.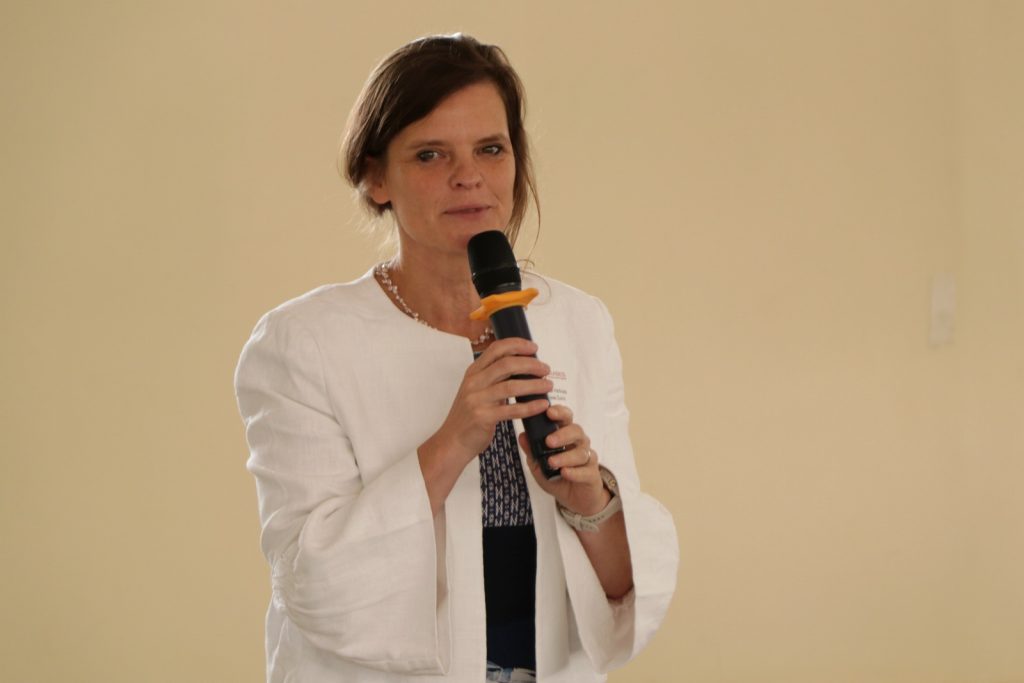 Prof. Sonja Hartnack, from the Vetsuisse Faculty, University of Zurich, one of the partners gave an overview of the project.  She said the four-year project has seven different work packages while emphasizing that presently, the stakeholders were addressing work package one, that entails Surveillance systems and integrated bite case management.  She noted that the communities were crucial in the rabies control efforts and specifically in identifying the barriers for rabies control through research interventions and the development of educational materials for awareness creation.
She made reference to the World organization for Animal Health (WOAH) recommended practices that points out that dog owners are clearly identified as one way through which the barriers to dog vaccination can be addressed in the communities and emphasized responsible dog ownership.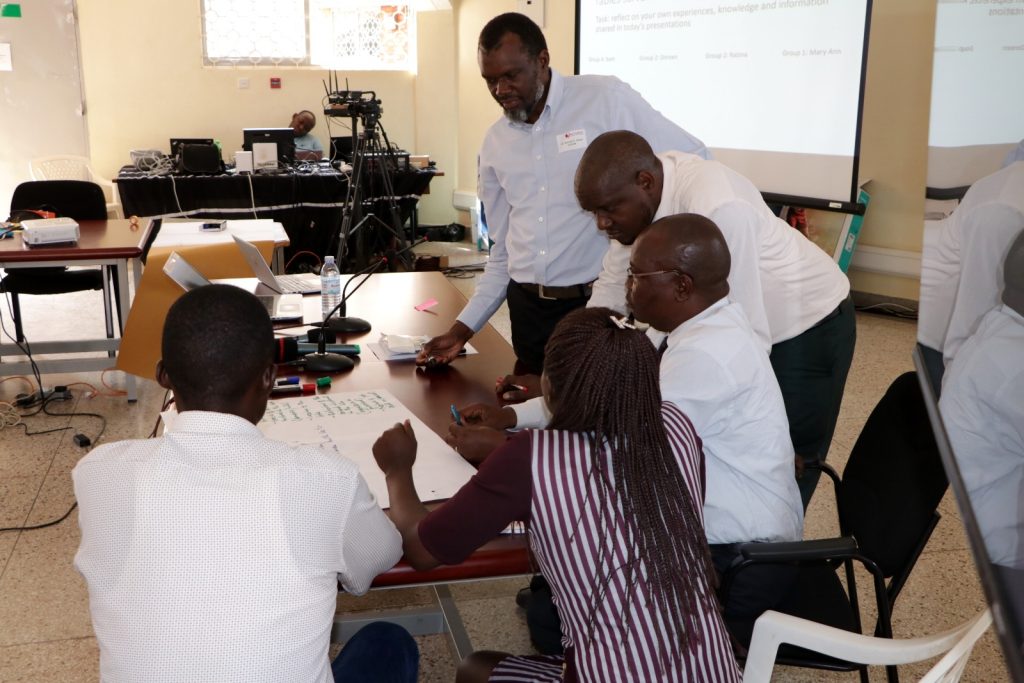 She said it was important to assess which vaccinations approaches are most successful in terms of vaccination coverage, whether there were static points vaccinations, or linked to institutions like Schools or other Veterinary activities or even human health related activities. She said through quantitative and qualitative research, the eRabies project was set to establish what works.  She also pointed out the need to increase the laboratory capacity at regional levels as well as taking on rapid tests in the field.
Prof. Sonja Hartnack said the deliberations in the meeting were to inform the efforts towards having an integrated bite case management (IBCM) system by looking at different systems, picking out key data elements, reviewing the challenges of the existing processes for a proper One Health approach.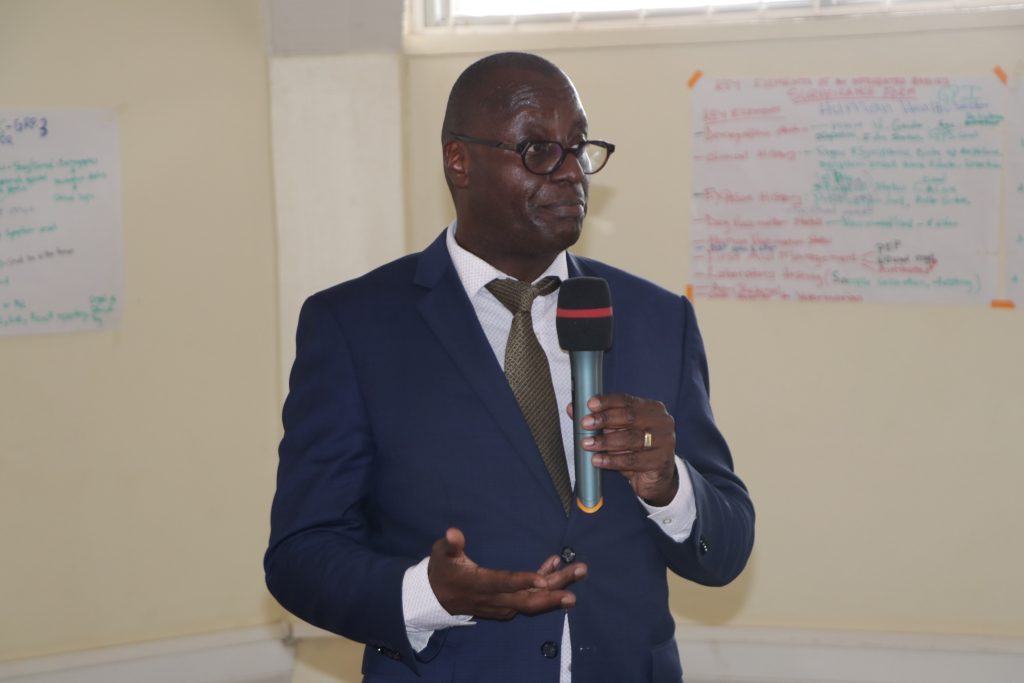 Dr.  Andrew Kambugu, Director, Infectious Disease Institute (IDI) one of the key partners in the eRabies project extended appreciation to the Swiss Government and the Swiss National Science Foundation (SNSF) for the grant that is supporting the implementation of the activities.  He referred to COVID-19, a Zoonotic disease that affected many people as having come from the contact between animals and humans.  He said the model that would come out of the meeting was to be relevant to many.  He emphasized the need for increased collaboration between different agencies in Africa, where he noted that many were working in silos.  He affirmed that IDI was to give all relevant support needed in the eRabies project.
The deliberations in the workshop shared experiences from varied stakeholders that included the Infectious Diseases Institute experiences of Rabies Surveillance in West Nile region, the respective implementing Local Governments, Ministry of Health and Ministry of Agriculture Animal Industry and Fisheries.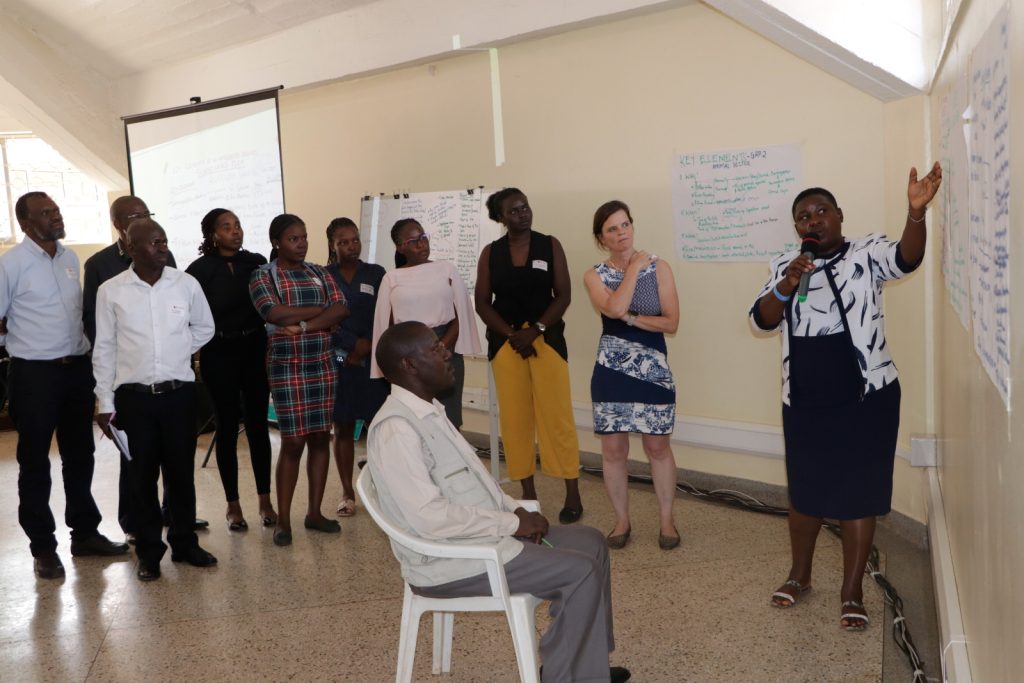 Participants identified some of the challenges experienced in timely dog bites reporting that need to be addressed in the surveillance.  They included late reporting by the victims, failure to capture data from the private Veterinary Medicine practitioners that handle a number of cases in the communities, omission of the wildlife Veterinarians in the reporting system and the little interaction between the Human Health practitioners and the Veterinarians, coupled with the limited data sharing avenues.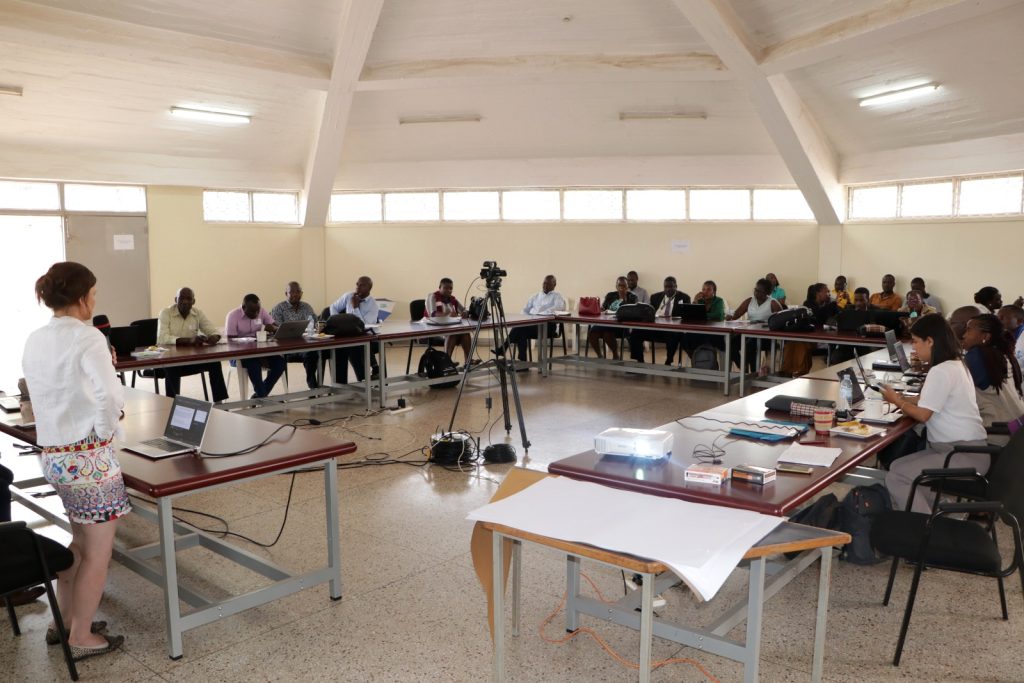 The eRabies project is implemented by Makerere University College of Veterinary Medicine, Animal Resources and Biosecurity (CoVAB), Infectious Diseases Institute (IDI) in collaboration with the Vetsuisse Faculties, Universities of Bern and Zurich from Switzerland. It is contributing to efforts towards elimination of Rabies by 2030.
UK-based Centre for Environment, Fisheries & Aquaculture Science (Cefas) seeks collaboration with CoVAB in Aquatic Animal Health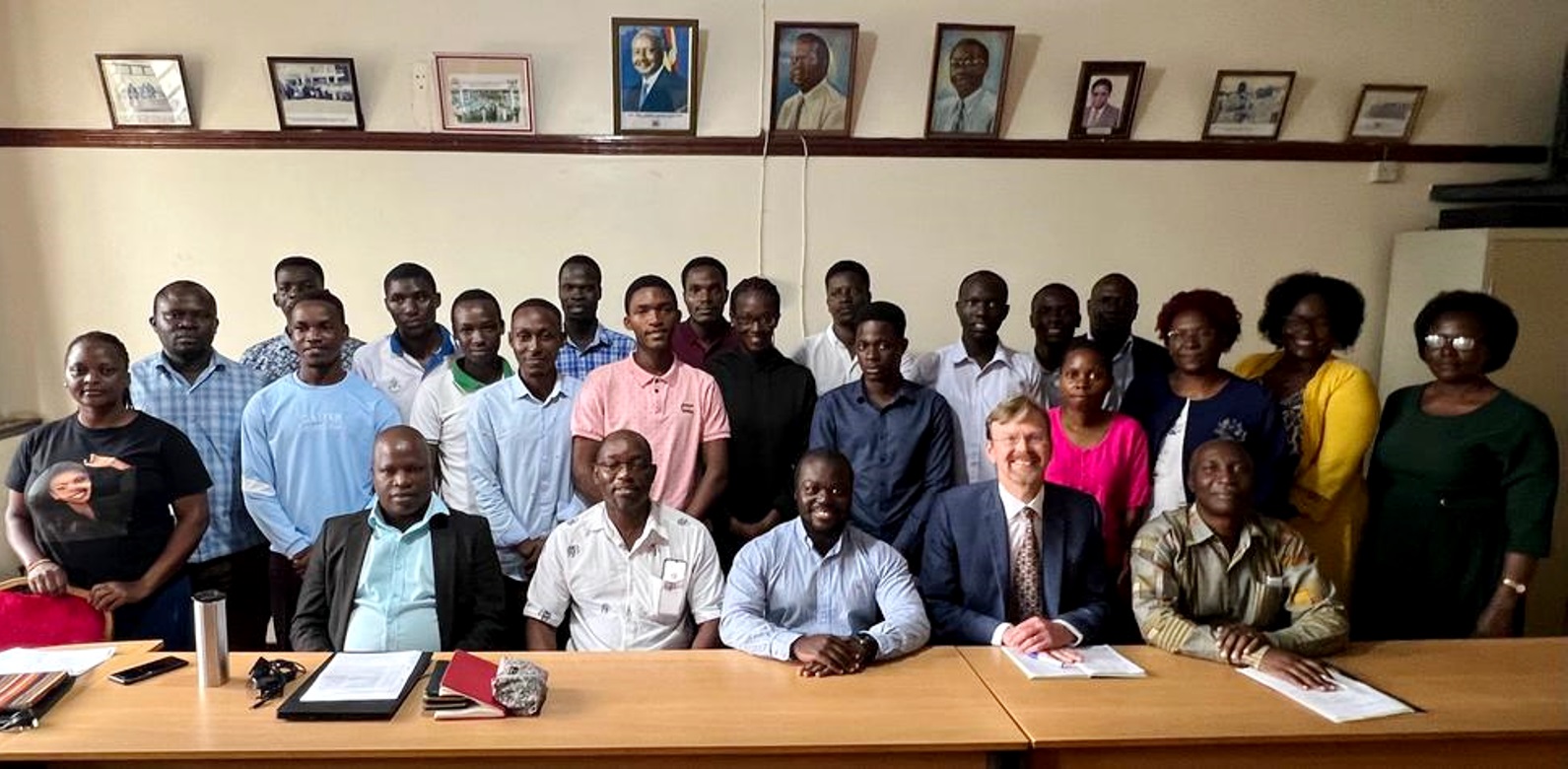 The College of Veterinary Medicine, Animal Resources and Biosecurity on 8th August 2023, hosted a team from the Centre for Environment, Fisheries and Aquaculture Science, an executive agency for the UK Government's Department for Environment, Food and Rural Affairs.
Dr. Richard Paley and Mr. Andrew Wokorac Joseph of the Environment and Animal Health group were in the College courtesy of Dr. John Walakira from the National Agricultural Research Organization (NARO). Their visit is aimed at forging collaboration and support diagnostic and research activities pertaining to aquatic animal health.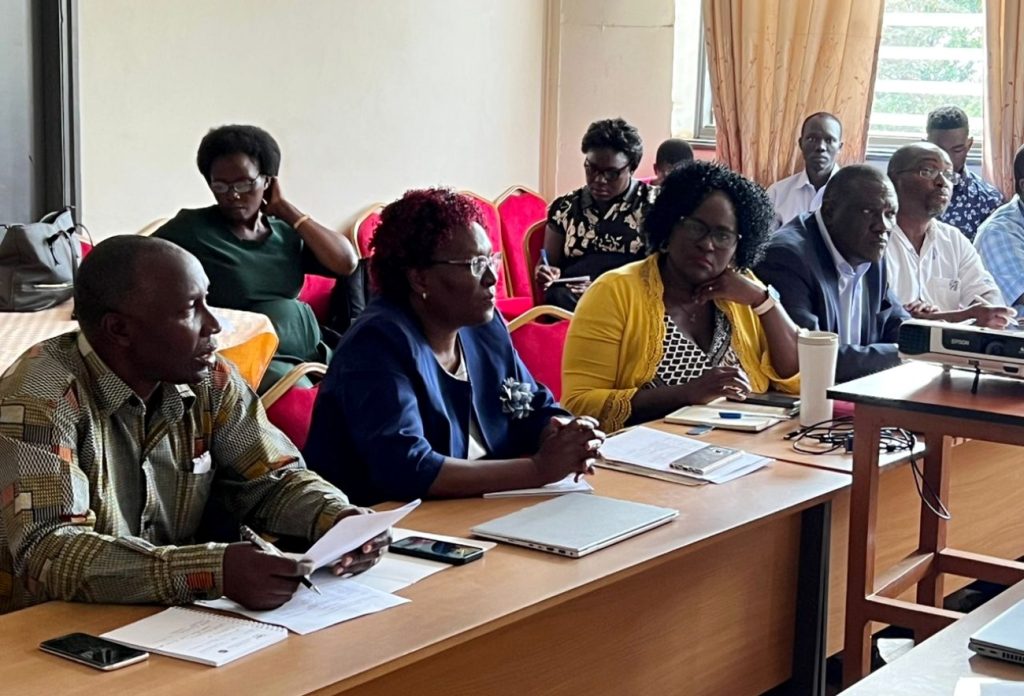 The team was welcome to the College by the Principal, Prof. Frank Nobert Mwiine, represented by the Dean, School of Veterinary Medicine and Animal Resources, Prof. Robert Tweyongyere. While extending appreciation for the upcoming collaboration, the Principal noted that Uganda is one of the main producers of fisheries products in Sub-Saharan Africa and it is the second largest foreign exchange earner for Uganda. He said the interventions in the collaboration were pertinent given the declining production that is also negatively affecting national and household income and food security which is being addressed by the Government of Uganda through promotion of aquaculture.
Prof. Mwiine highlighted some of the challenges affecting aquaculture that include lack of quality feed and seed as well as technical expertise. He said although fish diseases are yet to be considered a major challenge, with the advances in aquaculture, there is bound to be frequent disease outbreaks. He said anti-microbial resistance and drug residues were inevitable because in the process of managing fish disease, antibiotics are administered. Further he pointed out the limited knowledge and skills in fish health management which falls in the docket of veterinaries but few are well equipped with the requisite skills and knowledge.
He made reference to Makerere University's vision of innovative teaching, learning and services responsive to national and global needs, and the strategic direction of enhancing and strengthening partnerships with industry, the community through multiple collaborations with universities and other research institutions regionally and globally.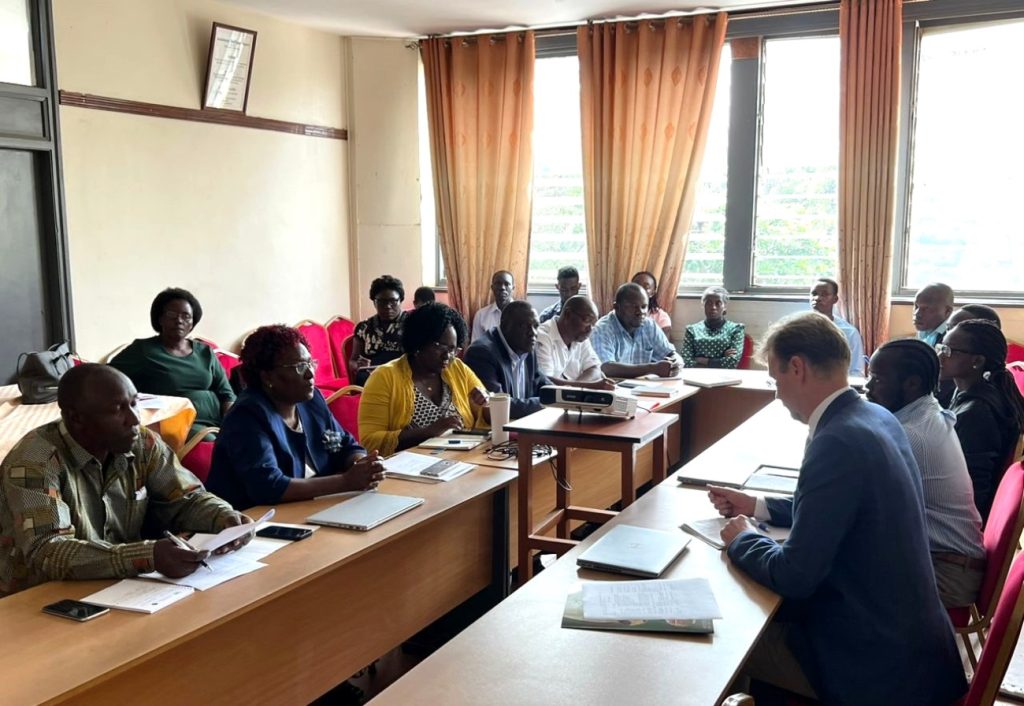 The Principal informed the team that Makerere University offers comprehensive training programs in aquaculture, fisheries production and aquatic animal health at CoVAB and the College of Natural Sciences (CoNAS). He said at CoVAB, research in aquatic animal health has expanded to cover core areas of biosecurity and ecosystem health following the one health approach. He emphasized the need for increased collaborative ties and networks with the private sector, research institutions, universities and technical agencies, working closely with the fish farmers.
He explained that at CoVAB, the two Schools synergistically offer training across the graduate and undergraduate programs. He highlighted some of the fisheries/aquaculture research projects ongoing that include Safe Fish that is investigating phages as alternatives to antibiotic use in fish management; Novel Feeds, that is developing a feed formulation for fish larvae; Bioconversion of Industrial waste products in Nile perch , Artificial Intelligence system to balance water quality and feed; Capacity Building in aquatic animal health and environmental health as well as probiotics for use on Tilapia and Nile Perch farms.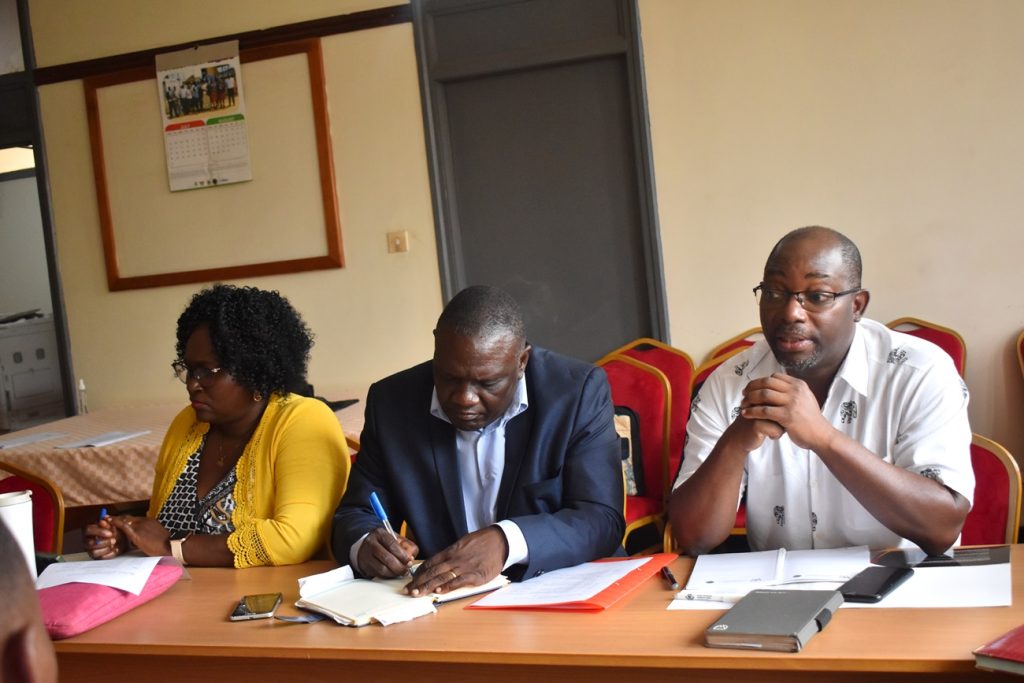 Dr. John Walakira from the National Agricultural Research Organization (NARO) noted that there was potential for a long-term relationship between CoVAB and NARO and urged the college to identify gaps that need to be filled in future in the aquaculture industry. He said the team was in the college to establish what it can do in the industry, noting that issues of diseases are recurrent and a preserve of the veterinarians. He noted that aquaculture animal health was growing very fast with over 2.5 billion fingerlings in the region and in the process, diseases are on the increase.
He said the team from Cefas was in the college to establish what was on ground for example the graduate courses as well as training for the practitioners in the industry. He said Africa has been without aquaculture related diseases but now they are getting reported and veterinarians called to take up the challenge. Because of the rich resources in Uganda, it's time to train practitioners, he said, and that Makerere University especially CoVAB is a focal point especially in dealing with such diseases.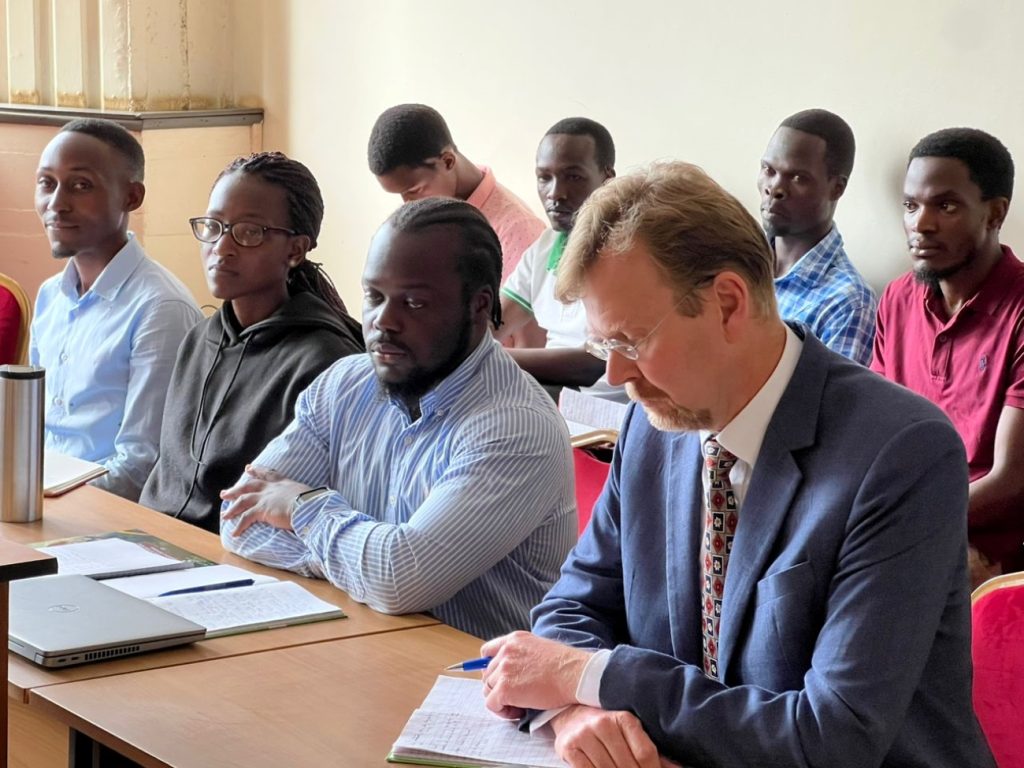 Dr. Richard Paley from the Centre for Environment, Fisheries and Aquatic Science (Cefas) while briefing the meeting said Cefas is an International Centre of Excellence involved in the maintenance of the health of wild and farmed seafood to minimize loss and maximize food security. He said as a world leader in marine science and technology, Cefas collects, manages and interprets data on the aquatic environment, biodiversity and fisheries. He their Weymouth lab has over 1100 scientists dedicated to aquatic health bringing together all the necessary disciplines that among many include disease inspection, diagnosis, research and development, microbiology, virology and many more.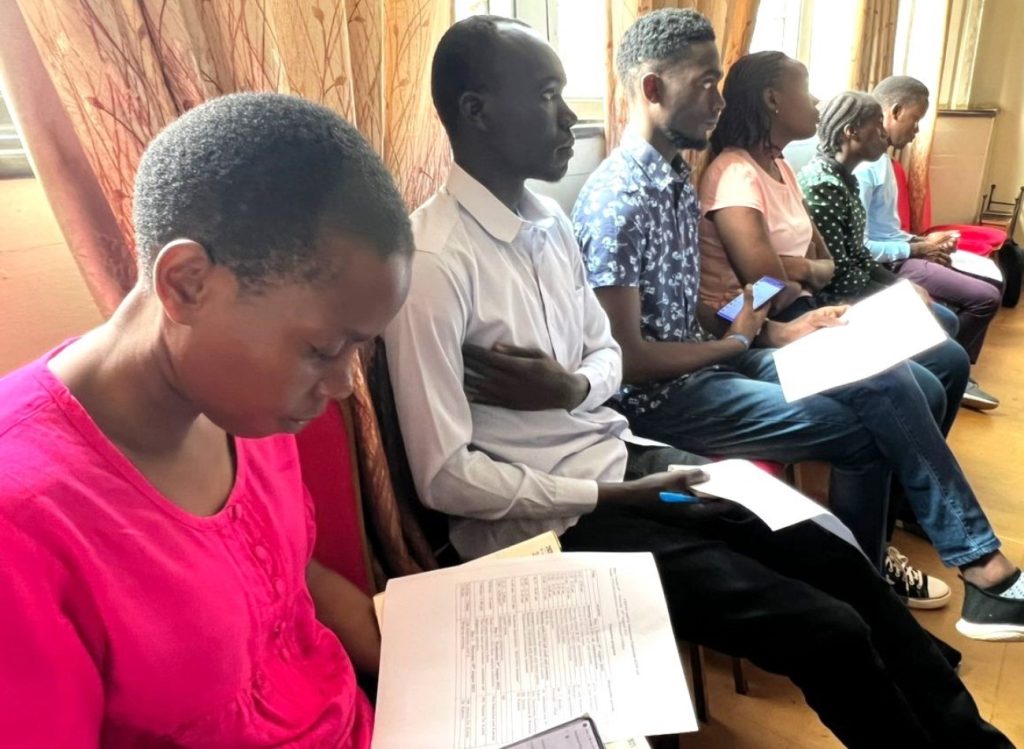 The World Organisation for Animal Health (WOAH) designated Cefas as the WOAH Collaborating Centre for Emerging Aquatic Animal Diseases. He said their aim is to function as a global resource for health and disease research, diagnostics, pathogen detection and description, and knowledge sharing associated with aquatic animals. The meeting was attended among others by the Assoc. Prof. Jesca Nakavuma who is also undertaking research in Safe Fish that is investigating phages as alternatives to antibiotic use in fish management, as well as Veterinary medicine students.
COVAB capacity building engagement on Human Capital Development in Science, Technology, and Innovation Industrialization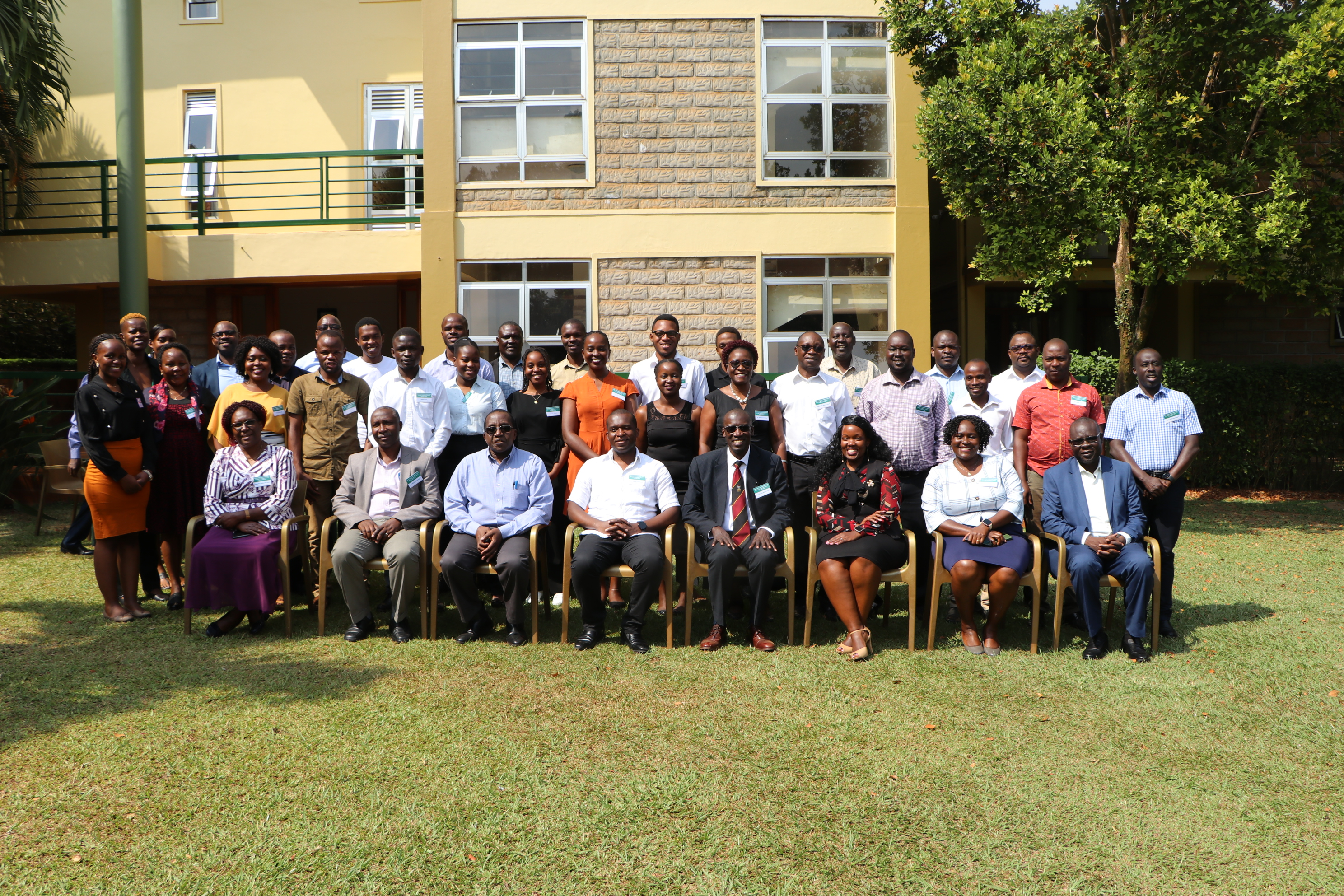 The College of Veterinary Medicine, Animal Resources and Bio-security (COVAB) Human Capital Development Project held a five-day capacity building training at Esella Hotel, Kira to equip the project's staff and protégé with knowledge and skills in product value chain industrialization.
During the workshop which ran from 24th to 28th July 2023 staff and Protégé were imparted with knowledge on commercialization of an innovative product, strategic financial management, strategic planning and management, business planning, policy formulation and management.
At the opening ceremony, the Superintendent of Industrial Value Chains Development, Science, Technology, and Innovation (STI)- Office of the President, Dr. Cosmas Mwikirize pointed out that people were the most important in the process of development.
"In the development tree, people are the most important ingredient to development. No country can be better than the quality of its human resource," said Dr. Mwikirize, adding that the mentorship model is important given that it gives opportunity to people to develop technologies, and hence no need to look for jobs."
He further encouraged participants to embrace Science, Technology, and Innovation because of its big contribution to national GDP. "STI is the way out, and if you want a good place to invest your money, look at your students who have good ideas and start pulling resources. Invest in your people's ideas and you will not go wrong," said Dr. Mwikirize.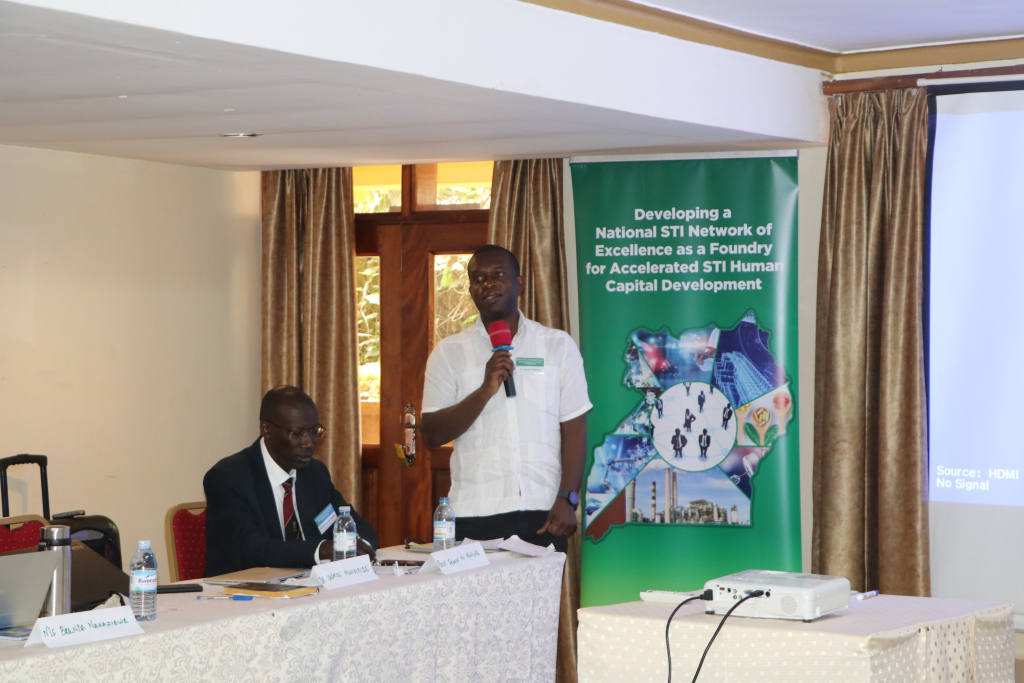 The protégés who participated in the workshop were all spread under STI Value Chain Economies which include the engineering economy, mobility, beauty and apparel, the digital economy, Agro security and the pathogenic economy.
In his welcome remarks, the Principal for the College of Veterinary Medicine, Animal Resources and Biosecurity, Prof. Frank Norbert Mwiine appreciated government support towards research and mentorship initiatives. "We thank the Government of Uganda for the support towards research and innovation through funding several projects, and for equipping the University with resources and laboratories for quality research," said Prof. Mwiine.
Prof. Mwiine further emphasized the benefits of research, stating that nations need research to evolve. Further, he emphasized that research and innovation is the way through whcih the University gives back to society.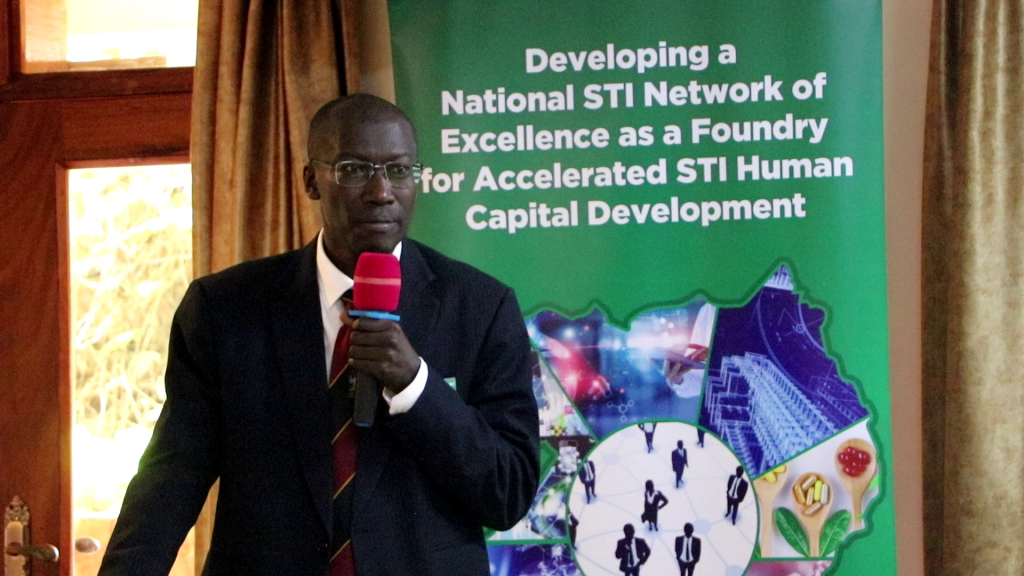 The Human Capital Development Project is championed by Dr. Claire Mack Mugasa, who is the Principal Investigator of this initiative. Dr. Mugasa highlighted the need for equipping scientists, researchers and innovators with specialized techniques which is a critical aspect in national development and industrialization.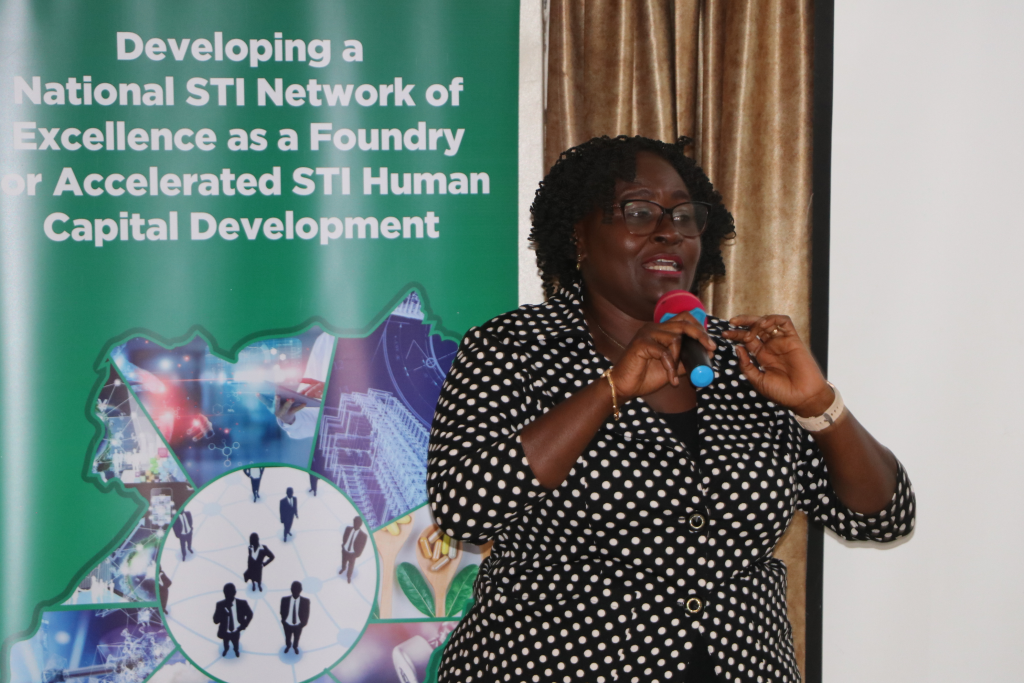 "We have our scientists and innovators working separately and are not in touch with one another in their production lines, but with this mentorship programme, we are ensuring that the scientists have specialized skills, techniques, and knowledge that is key in industrialization," said Dr. Mugasa, adding that, "with some amount of redirection and orientation, the scientists will be brought together in a foundry network."
The Human Capital Development Initiative is funded by the Government of Uganda through Science, Technology, and Innovation-Office of the President.