Mak implored to research into the Centralization of Forest Governance in Uganda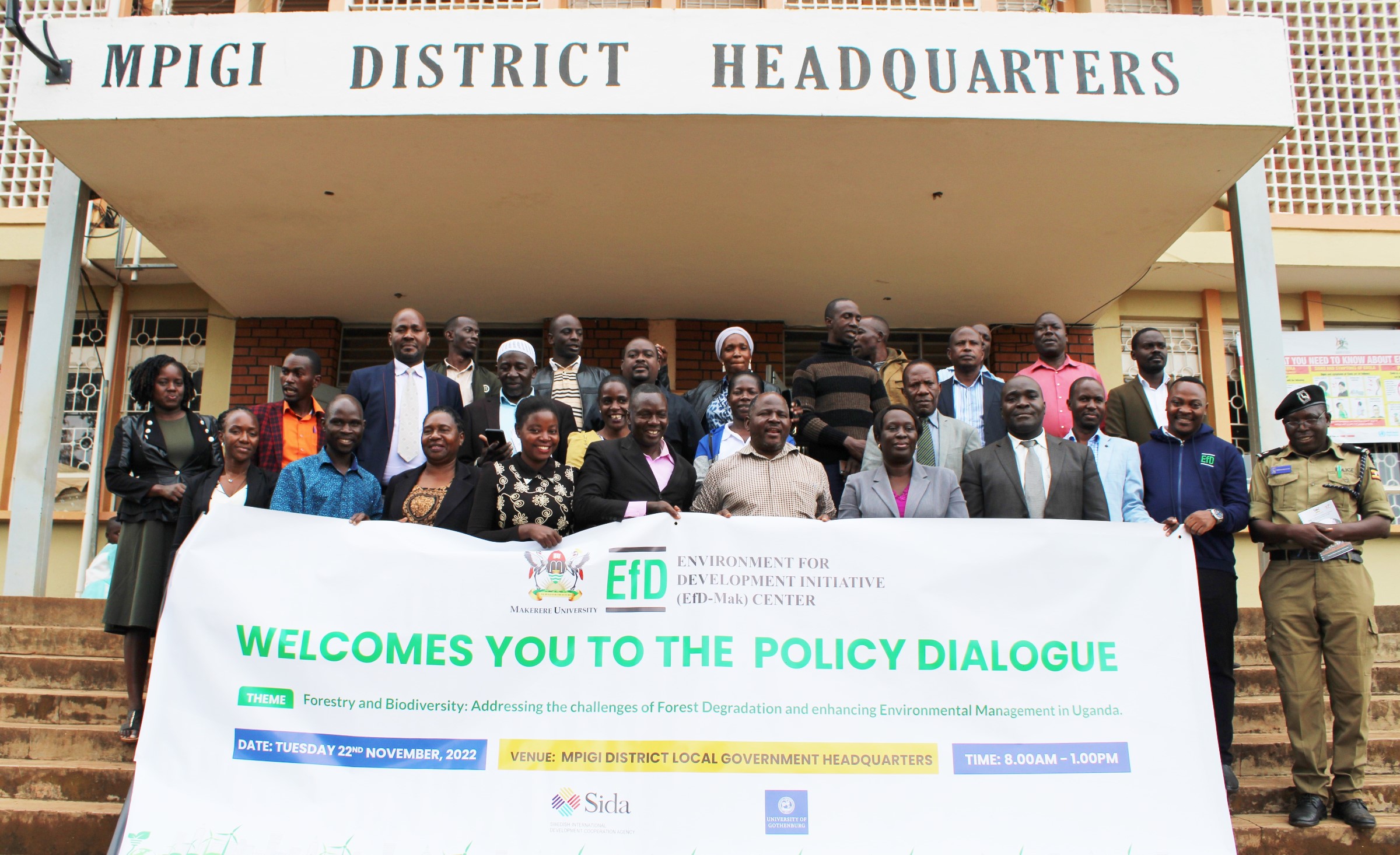 Mpigi District Local Government and stakeholders in the forestry sector want Environmental economists from Makerere University to conduct research into the impacts of centralizing the governance of national forests in Uganda.
According to section 54 (1) a of the National Forestry Act, 2003, management of all Central Forest Reserves is the mandate of National Forestry Authority (NFA) whereas that of Local Forest Reserves is the direct responsibility of the district forest officer as specified under section 48 (3) e of National Forestry Act, 2003. All forestry activities are guided by the National Forestry Policy 2001.
Poor forest governance has been blamed for the depletion of the ecosystem in Uganda. The people of Mpigi contend that since government mandated NFA to manage national forests, most of the forests have been depleted and they want national forests governance decentralized.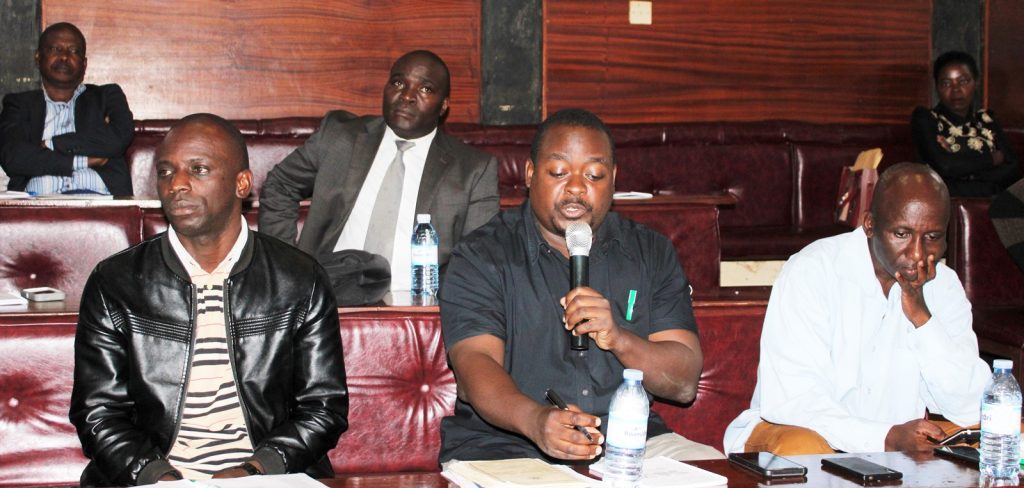 To achieve this districts officials and stakeholders say, Makerere University should conduct research into the impact of centralizing national forest governance to provide evidence for policy change. This call was made during the policy dialogue held at the district chambers organized by the Environment for Development Initiative (EfD-Mak) Centre on 22nd November 2022. The university team was led by the Director represented by Dr. John Sseruyange.
The meeting brought together representatives of the district political and technical arms, civil society organizations, the private sector, elders and opinion leaders, farmers leaders under the theme, "Forestry and Biodiversity: Addressing Challenges of Forest degradation and Enhancing Environmental Management in Uganda".
The participants discussed the key governance issues in the forestry sector, how communities can be strengthened to participate in forest recovery programs and what best forest restoration mechanisms should be adopted to revert the forest destruction trends in Uganda.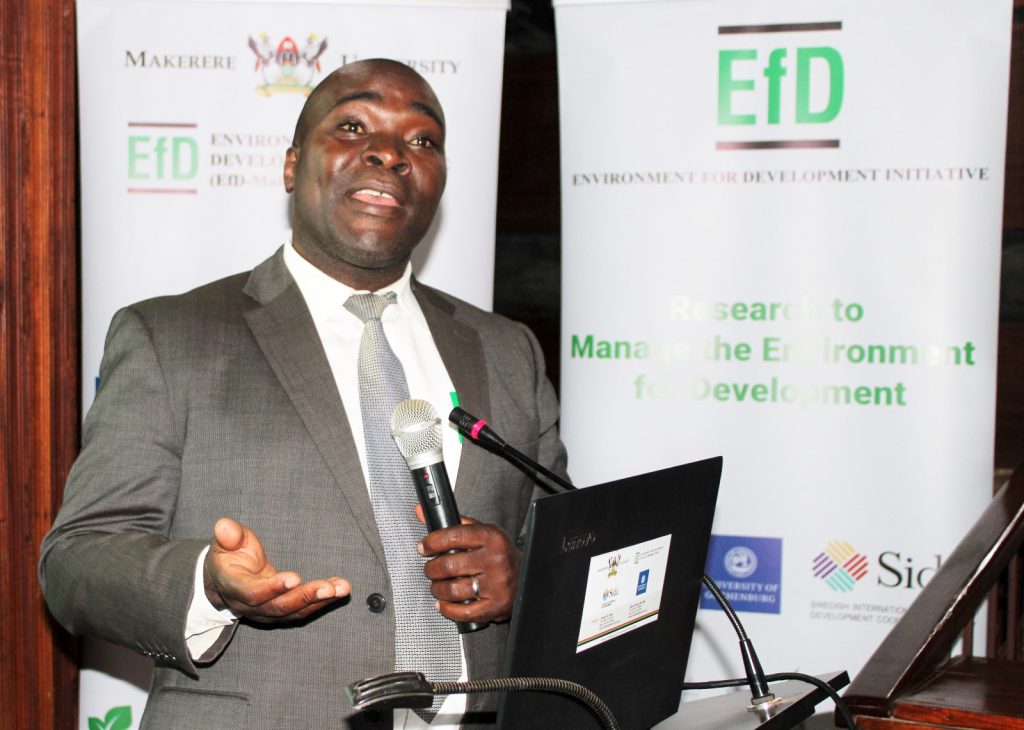 Governance here referred to, "the norms, institutions, and processes that determine how power and responsibilities over forests are exercised, how decisions are taken and how citizens – including women, men, youth, indigenous people and local communities – secure access to, participate in, and are impacted by the management of forests"
Presenting the status of forests in  Mpigi district, the  Chief Administrative Officer represented by the District Natural Resources Officer Mwidyeki Anthony said the management of forests in Mpigi has been so challenging and has on a number of occasions raised many issues involving NFA, the district and the community living adjacent to the forests.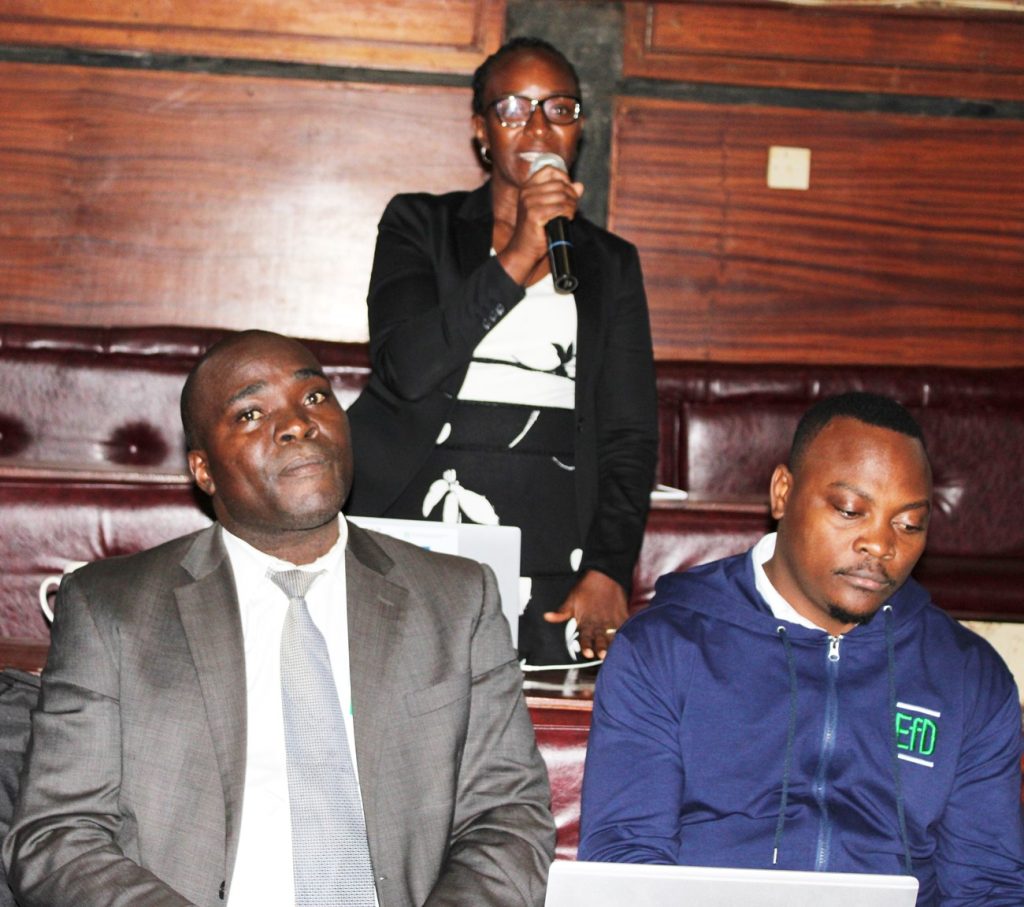 "It should be noted that, the once thick forests in Mpigi district which had a collection of Muvule, Setaala, Musizi and other indigenous tree species have and are still gradually being reduced to empty land or replaced with eucalyptus trees for many reasons.
The natural forests reported that indigenous species that had survived for ages are now being abruptly ruined. This tragedy has befallen all the natural forests in Mpigi, a district once blessed with a wide range of biodiversity. Most natural forests in Muduuma and Kiringente have completely gone", Mwidyeki submitted.
Mwidyeki  explained that all the central forest reserves in Mpigi district with exception of Mpanga forest have been faced with the problem of encroachment in form of cultivation, grazing and settlement while in  most of all the reserves, conflicts resulting from unclear boundaries are very common and  have sometimes resulted in court cases leading to loss of time and money.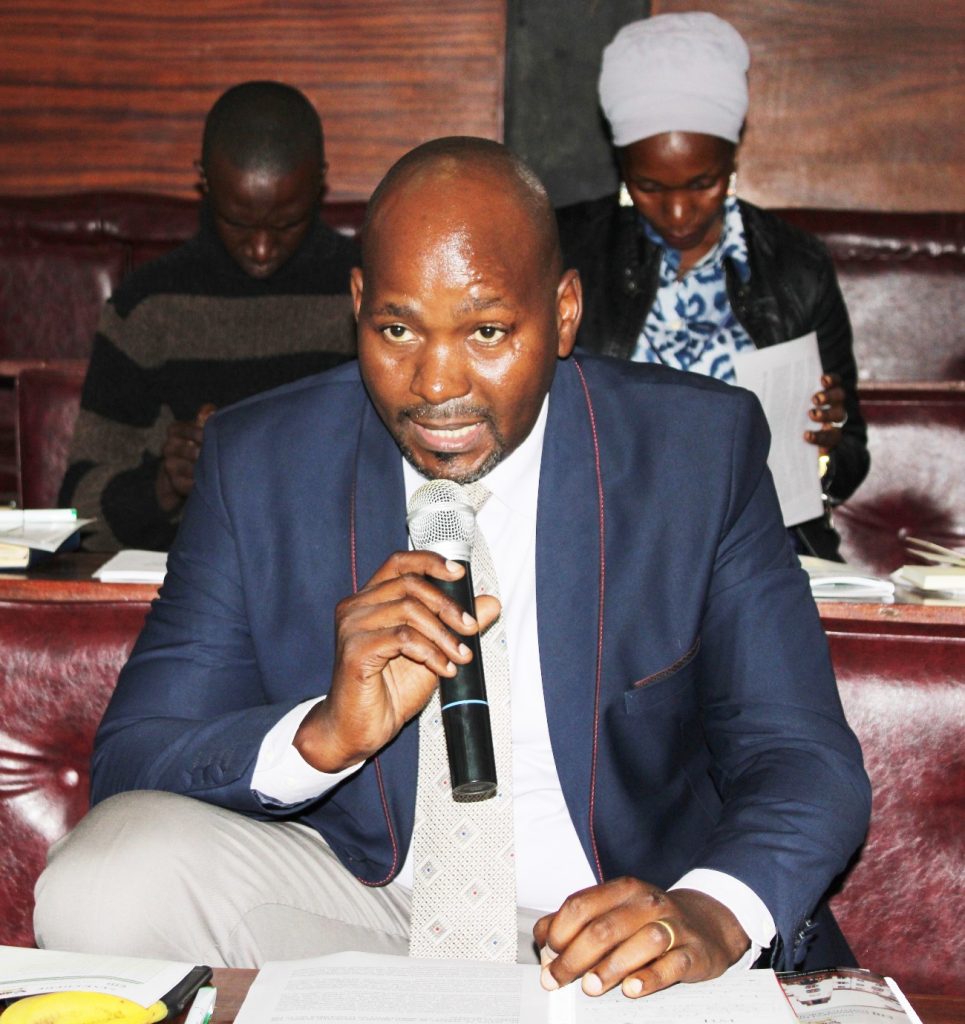 The vegetation cover of most Central Reserve Forests in Mpigi according to Mwidyeki have been changed into eucalyptus plantations, boundary markers uprooted, increasing forest encroachment, land grabbing and conflicts between NFA staff and communities living adjacent to these forests.
Besides population pressure that has increased the demand for fire wood, charcoal and land for settlement, Mwidyeki alleged that there has been creation of illegal land tittles in these reserves, construction of roads and industrialization.
Mwidyeki however highlighted a number of initiatives undertaken  to promote forestry. These included; Sensitization and training of communities in forestry management, distribution of tree seedlings across the district, establishment of the district nursery bed, training and supervision of nursery owners on acquisition of quality tree seed and conducting routine inspections to detect and deter illegal forestry activities.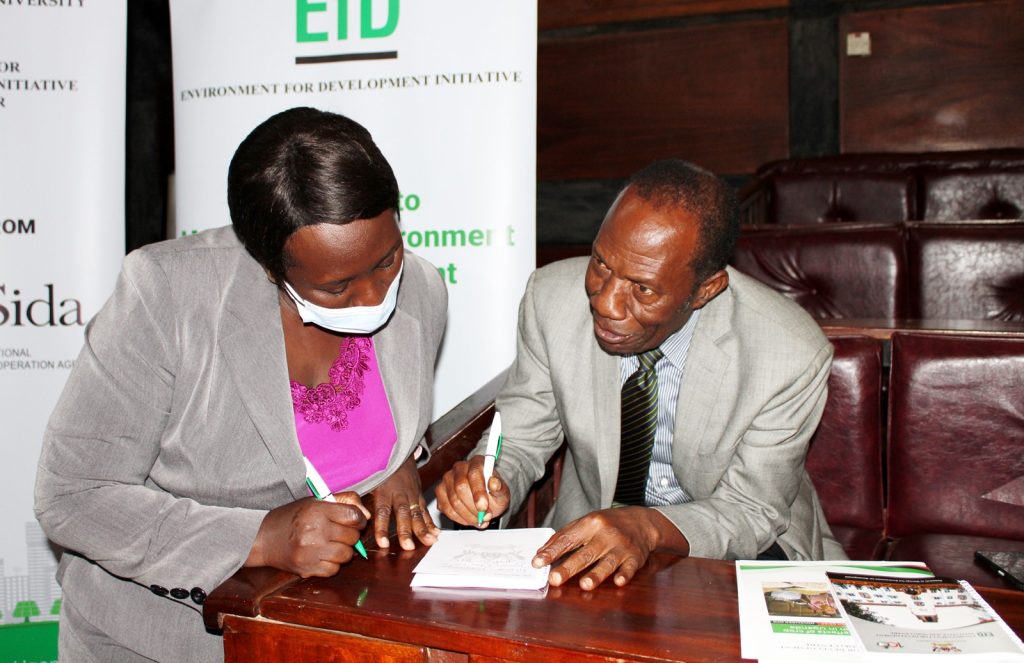 Representing the Director, EfD Mak Centre, Research Fellow Dr. John Sseruyange underscored the importance of forests as major stores of atmospheric carbon contributing to the regulation of climate change, water quantity, mitigating the effects of high flows in wet periods and low flows in the dry periods.
He said forests contribute to soil and water protection and biodiversity conservation and supply well over 90% of Uganda's energy requirements in the form of fuel wood.
"Sustainably managed forests give environmental benefits, sustainable economic development and improve the quality of life of people across the country", Dr. Sseruyange said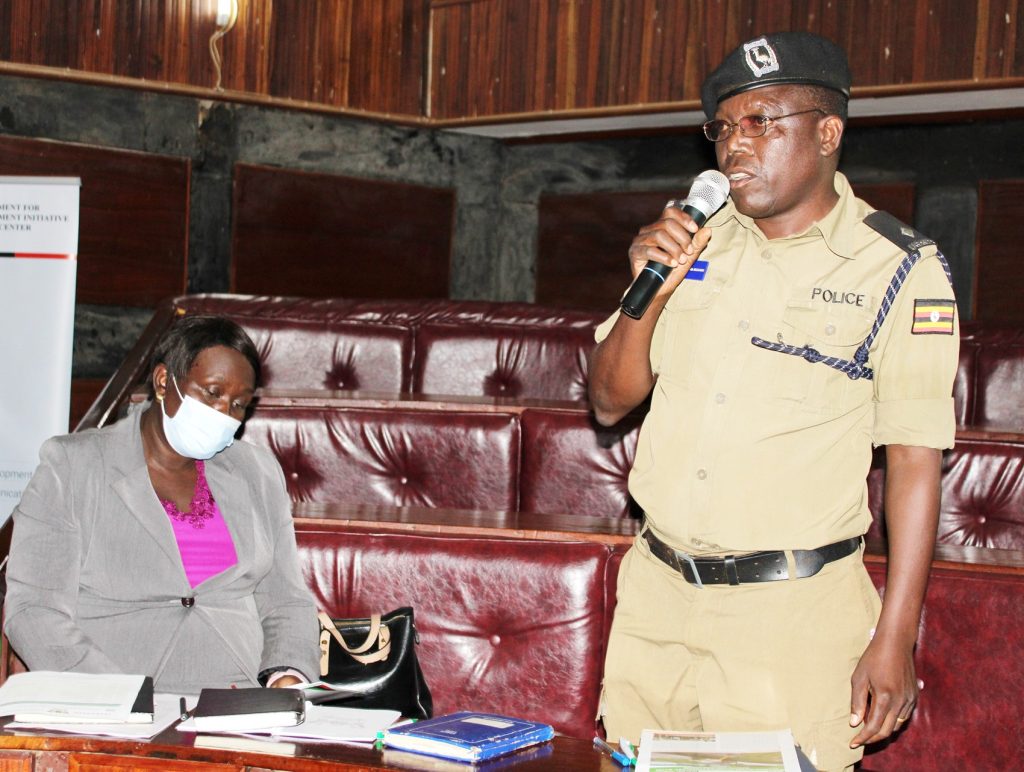 Sseruyange reported that the Uganda forestry sector reforms (1998 – 2003) aimed at providing more efficient and effective forest administration, management and utilization of Uganda's forest resources, through: The Forestry Policy (2001), The National Forestry Plan (2002),
The NFTPA (2003) and a new institutional framework for the management of forestry resources in the country.
These resulted in the birth of institutions such as: The NFA, the UWA, the DFS, private forest owners and community forests owners which distributed responsibilities between the central government, local government agencies, the private sector, NGOs, community based organizations and the local communities.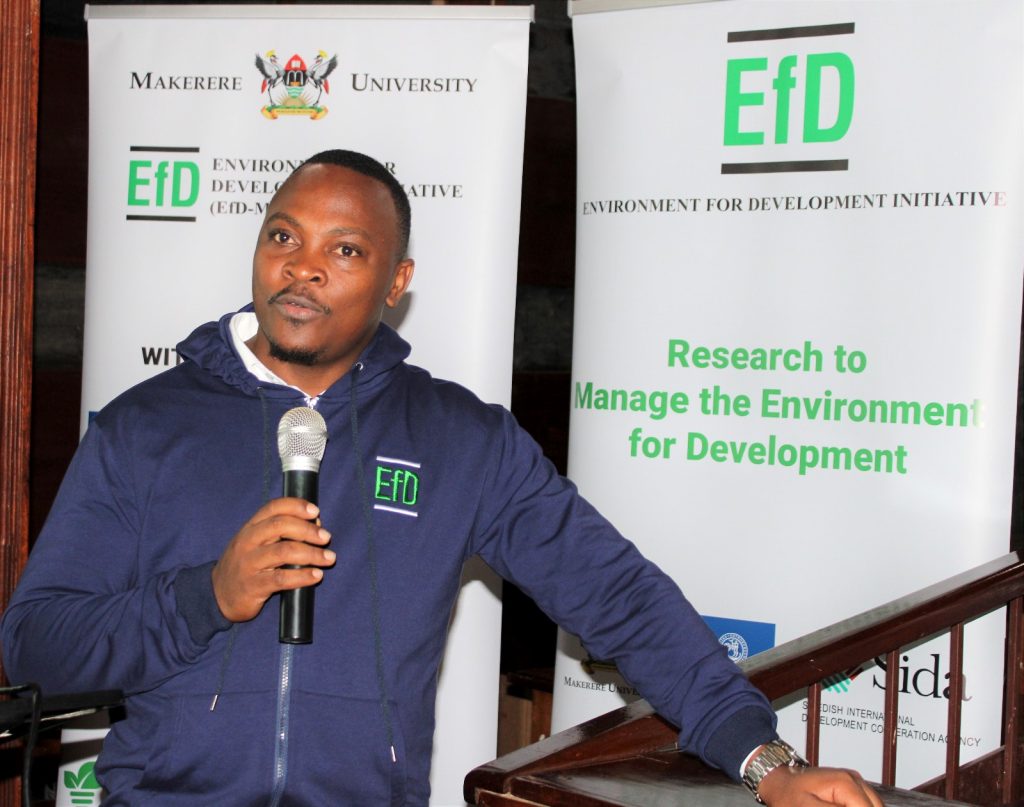 The reforms according to Sseruyange aimed at promoting multi-stakeholder participation, transparency, integrity and professionalism in management of the forestry sector.
"Despite these good intentions, the forest estate in Uganda has continued to shrink from 4.9 million hectares in 1990 to currently 2.3 million hectares, NFA (2015) a loss of over half of the forests in a span of 25 years. …. However, over this period, 46% of protected woodlands- mostly those under NFA, were lost.
The reasons for this decline are mostly attributed to poor forest governance, and particularly problems with forest law enforcement and governance, and associated institutional issues" , He stated.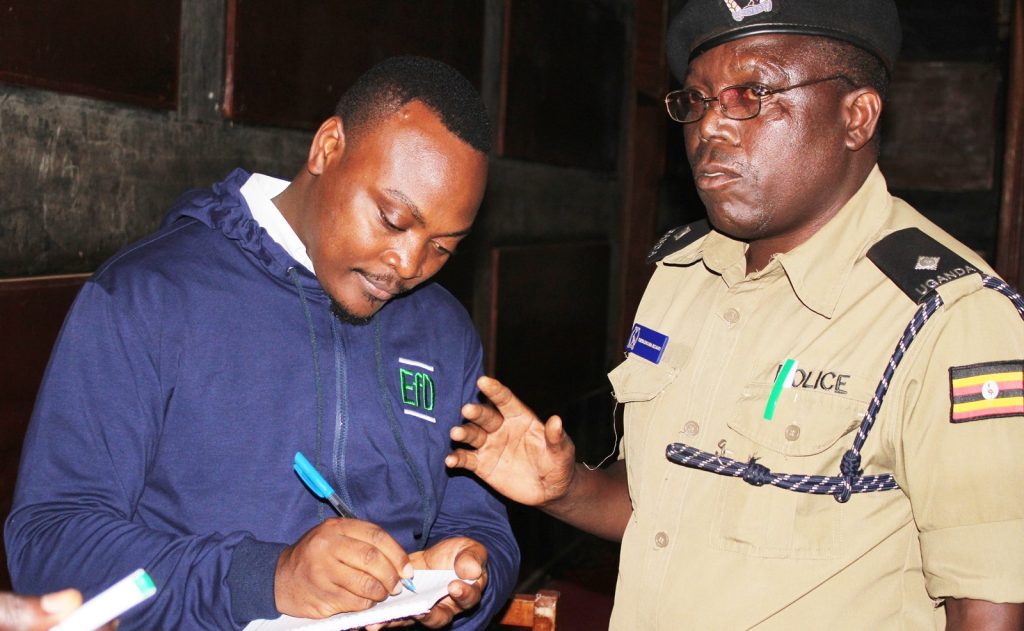 The main causes of deforestation according to Dr. Sseruyange relate to issues of governance in the forestry sector, illegal and unregulated trade of forest products and the unsecured forest tenure rights. Other issues are the conversion of forest land to other land use types such as agriculture and urbanization, and rampant felling of trees for firewood and charcoal burning.
In her closing remarks the Deputy Resident District Commissioner Maria Lubega described the dialogue as timely, thanked the university for choosing Mpigi, pledging the district commitment to support efforts geared towards restoring the environment.
Lubega wants an evidence based report on forest governance from Makerere University for presentation to the relevant government organs.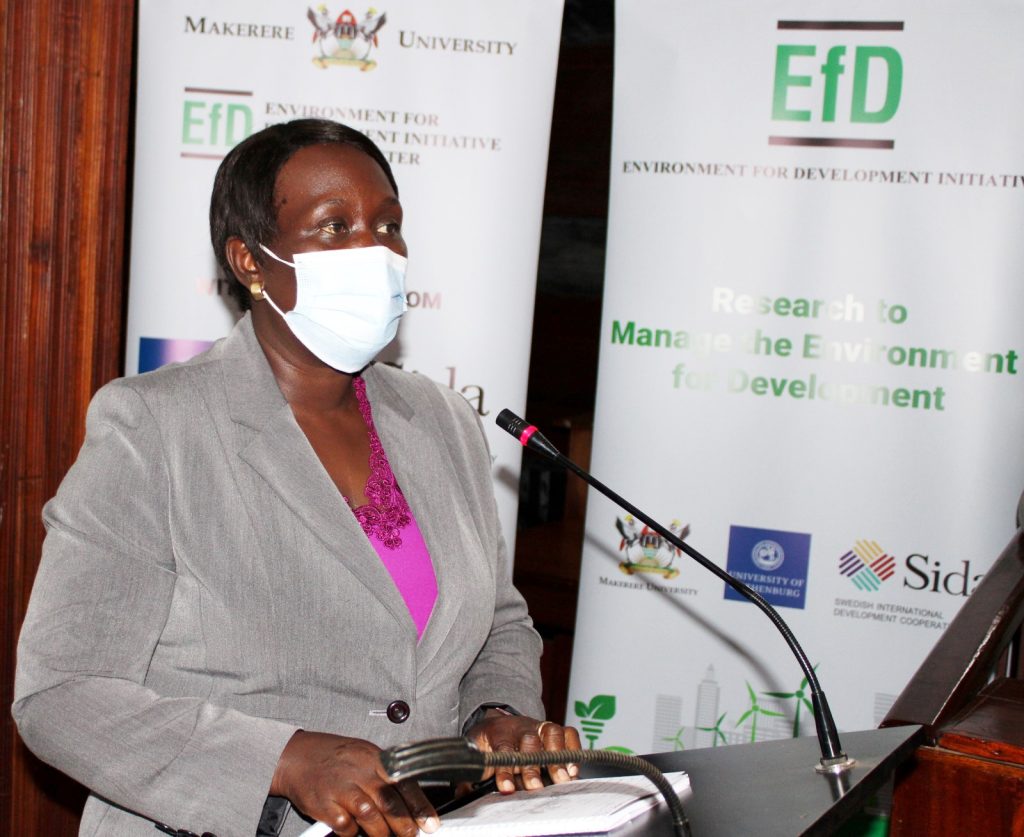 "Two weeks ago, the President sent someone from his office to come because he was interested in the environment restoration, and we are working on this report. When the report about this dialogue is ready share with us because it is timely, and I shall share with it directly with the president because NFA is just an authority and the other one is a fountain of honor so we shall take our views to the president". She said.
Participants speak out
During the panel and plenary discussions participants expressed the need to decentralize the management of all forest reserves to the district.
"The forest sector is the least funded. Officers vehicles get stuck with no fuel. The moral fabric of the people of Mpigi is filled with, I don't care attitude. NFA has been nicknamed as "nfa" meaning I am dying. NFA efforts are not coordinated with the district office. The District Natural resources officer should have been a member of NFA, there is a lot of political interference while implementing policies with orders from above", The District Senior Entomologist Onyango Oluoch decried.
The District Forestry Officer Ssengendo Micheal says the major issue is governance.
"When you look back, the forests were intact and management was proper. All regulations were being followed. With the new changes in the policy of 2001 when they brought in NFA, that is where we all lost it because there was confusion and no coordination because of the bad governance.
The first thing we need to do is to revert back the old system. We need to have staff at every level. We need the forest guards, forest rangers but all these were reduced by two per district which is really over whelming when it gets to implementation of our forest management".
Nsamba Benon, a Political leader says, districts had powers to safeguard forests but more damage has been done when powers were shifted from local government to central government.
"Ever since NEMA took over, there is a very big damage on our forests as compared to long ago. It is our mandate to protect the environment. The business of centralizing powers has done more harm than good to our country.
It is possible to bring all stakeholders to board to protect the environment but it cannot be possible if people are seeing non-residents cutting away indigenous trees planting and owning eucalyptus trees. The biggest issue here is policy. It should be reversed and our Forest Officer takes charge".
Opinion leader, Frank Kawooya says the laws are weak and segregatively applied to a few.
"These laws are weak. Those who are supposed to manage forests cut the forests and replace them with eucalyptus. Now we see that forests have begun being shared. Am touched, in the past forestry students at Makerere would not be awarded degrees without coming to study in Lwamata forest . Today no child ever comes to study because forests are no more."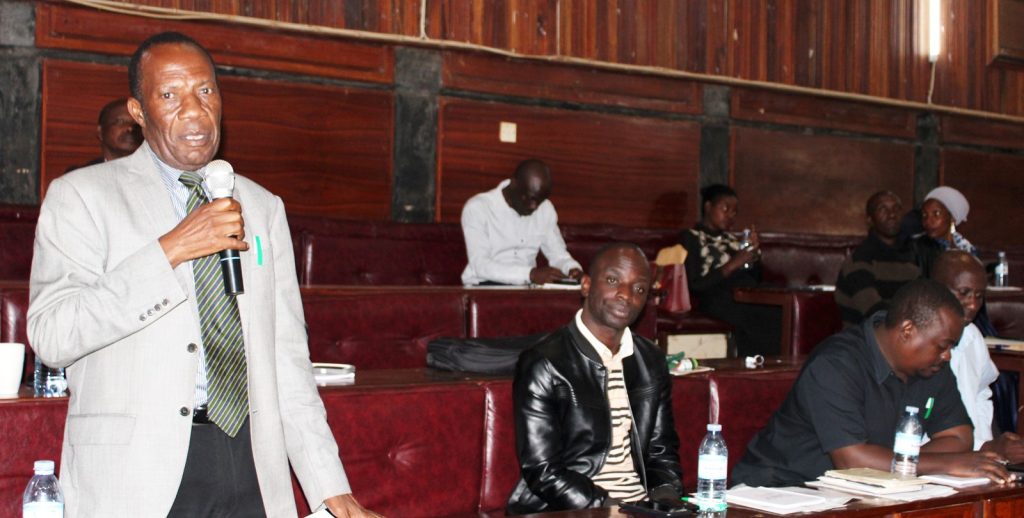 The District Environmental Police Commandant says those mandated to guard the forest are the ones that cut the trees. He is opposed to the idea of replacing natural forests by eucalyptus and says enforcement is also problem.
"In 1924 we had an inventory for counting trees in Masaka. We counted trees about 2000. There is a forest called Buzilango but, of recent when went there, I found that there are people living there. It was no longer a forest for government. Forest guards are the ones who cut trees and sell to bakeries and schools. Eucalyptus is not good because they drain water at a high speed and, were introduced by industrialists who wanted to build industries.
But we of enforcement have a problem. You go and see a person with a car carrying timber and there is no legal document showing. When you stop the car, you will hear the person referring you to talk to another person. Sometimes there is collaboration with NFA and timber dealers connected from above. I suggest the powers should be brought back, decentralize forest reserves so that districts own, oversee and manage the forests. We need to sensitisize masses to look beyond financial gains but the future generation because in 50 years, we may not have any natural forest".
A representative from the NGO forum called for sensitisation of the people on district and national forests.
"Different roles must be emphasized. Demarcations for individual, district and national forests must be emphasized. After sensitization they will know the species to plant".
The District Farmers' Chairperson Stella Nantamba says farmers are in weather crisis.
"Farmers rely on land. Soil is infertile, weather patterns have changed and many have resorted to forests and wetlands. Information given to farmers is distorted and weather changes are adverse Intervention requires adoption of agroforestry for environmental conservation and food security".
But for teacher Emmanuel, charity begins at home and community. Sensitization form the community level will help children internalize the importance of forests.
"There is need for mindset change of those mandated to protect the environment so that children learn from them. Privatization of forests should be discouraged to save forests", he said.
2nd Cohort: Training on Investment Appraisal & Risk Analysis starts
The Public Investment Management (PIM) Centre of Excellence, at the College of Business and Management Sciences (CoBAMS), on January 30, 2023 resumed training of its second cohort. The participants will undergo two-weeks training in Investment Appraisal and Risk Analysis in Jinja.
Speaking at the start of the training, Prof. Eria Hisali, the Principal of CoBAMS, appreciated the participants for taking off time to undertake the course. He also appreciated the government through the Ministry of Finance, Planning and Economic Development (MOFPED) for the continued financial support to the centre's activities.
The government has given funding to the tune of UShs3.5 billion to the training centre to provide PIM capacity building to cover the whole government project management cycle.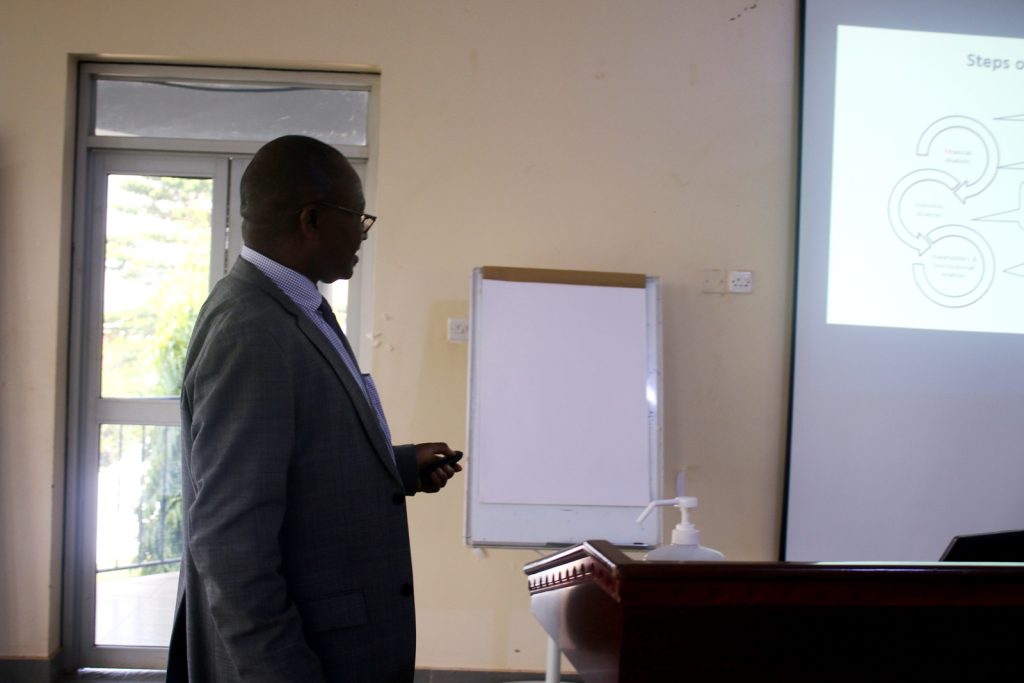 Prof. Hisali informed the trainees, drawn from different government agencies, that the training will equip them with practical skills applicable to their jobs. "Many projects are being funded by development agencies and banks but many people don't have the skills to manage these projects," Prof. Hisali said.
This, the Principal said is the gap that the centre wants to bridge. The Center of Excellence will work closely with the MoFPED as well as other MDAs that handle Public Investments with the main goal of increasing Returns on Investments by maximizing efficiency as well as effectiveness in the whole project cycle through improved capacity building at all stages.
The training is conducted by trainers from Cambridge Resources International, MoFPED and Makerere University.
Prof. Bbaale hands over Deanship to Prof. Okumu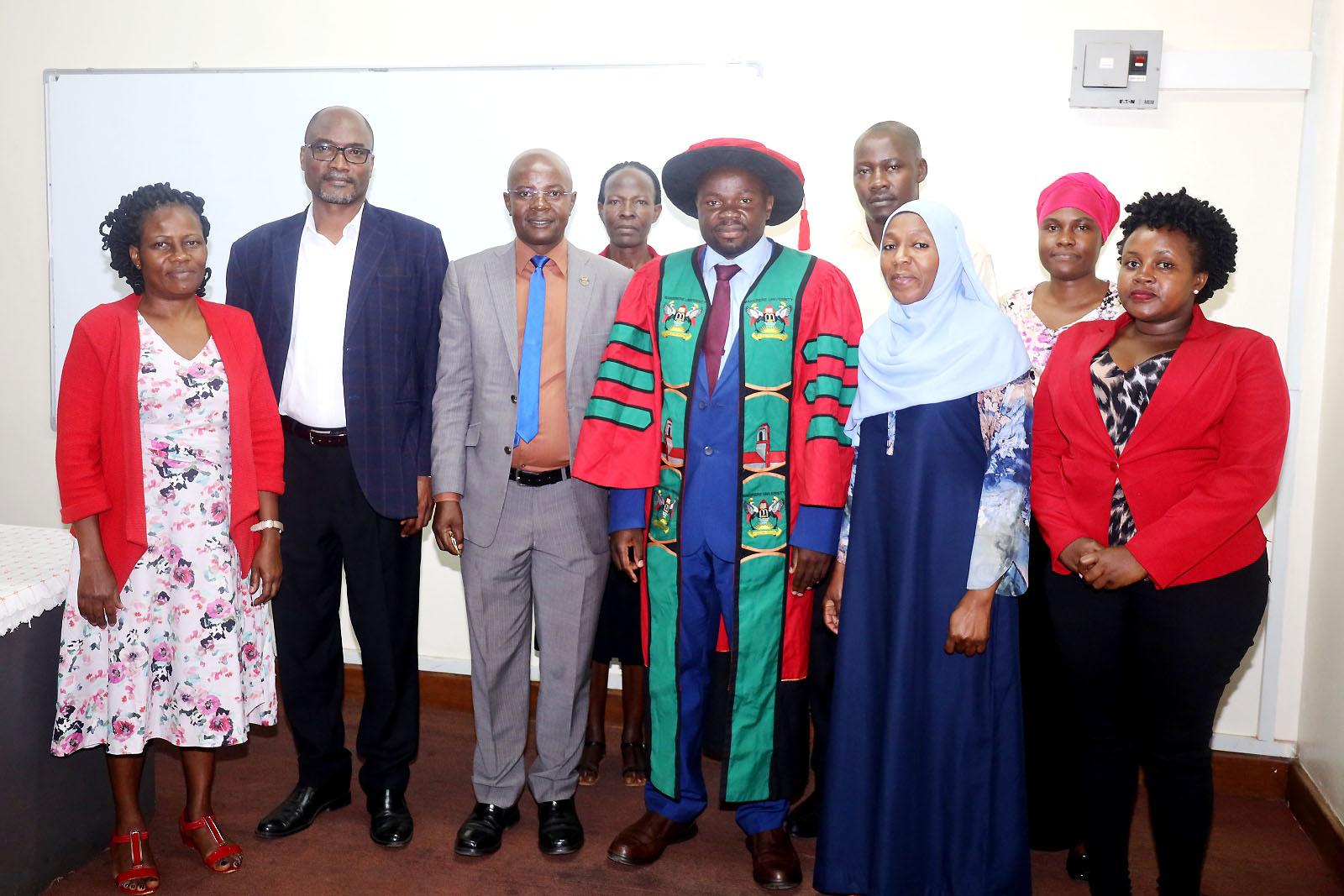 Prof. Edward Bbaale on January 16, 2023 handed over Deanship of the School of Economics to Prof. Ibrahim Okumu Mike. This follows Prof. Bbaale's appointment as the Director of the Directorate of Research and Graduate Training (DRGT). The handover was witnessed by members of staff, the College Human Resources Officer, a representative from the Internal Audit Directorate and the Deputy Principal, College of Business and Management Sciences (CoBAMS).
While handing over, Prof. Bbaale thanked the members of staff for the support offered to him during his tenure of 8 years. He especially thanked the Heads of Department, the internship and examination coordinators for the support rendered to him. Over the last 8 years, the school has registered several achievements which include growth in enrollment, improvement in teaching and learning, research and publications as well as building partnerships and collaborations.
The school has since installed white boards in all classes to replace the traditional chalk boards. The school also procured some ICT equipment for its staff. The school successfully reviewed all its programs and also introduced two new graduate programs; MSc Investment and Economic Modelling and Msc. Development Economics. The school, as noted by the outgoing Dean has maintained a good culture of research and publications.
The outgoing Dean pointed out some challenges that need to be addressed. These include limited lecture and office space, limited finances, limited number of professors, the low propensity of staff to conduct graduate teaching, non-functional computer laboratories, increased examination malpractice among students and the low completion rates especially among graduate students. "Addressing these challenges requires concerted efforts from all of us academic, administrative and support staff," Prof. Bbaale said.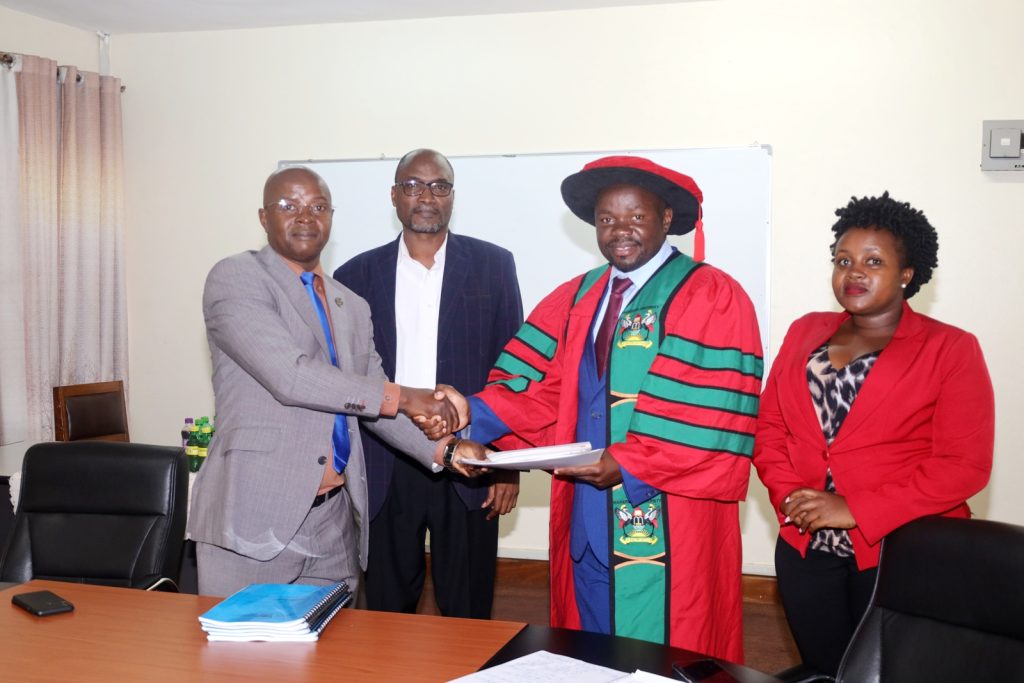 In his acceptance speech, Prof. Okumu said he hopes to enhance the research output of the school. "The zeal to deliver is there," he emphasized. He shared his plans for the school which included building international relationships in an effort to start international reviews of Masters and PhD thesis, improving web presence of all staff members, grow the numbers of collaborations and starting of a mentorship program for graduate students.
The Deputy Principal, Prof. Bruno Yawe, congratulated both professors upon their new appointments and wished them good service to the university. He pledged management's support to the new Dean as well as Prof. Bbaale.
HEED-Africa: Call for Master's, PhD, Staff & Visiting Scholars Mobility Scholarship Applications 2023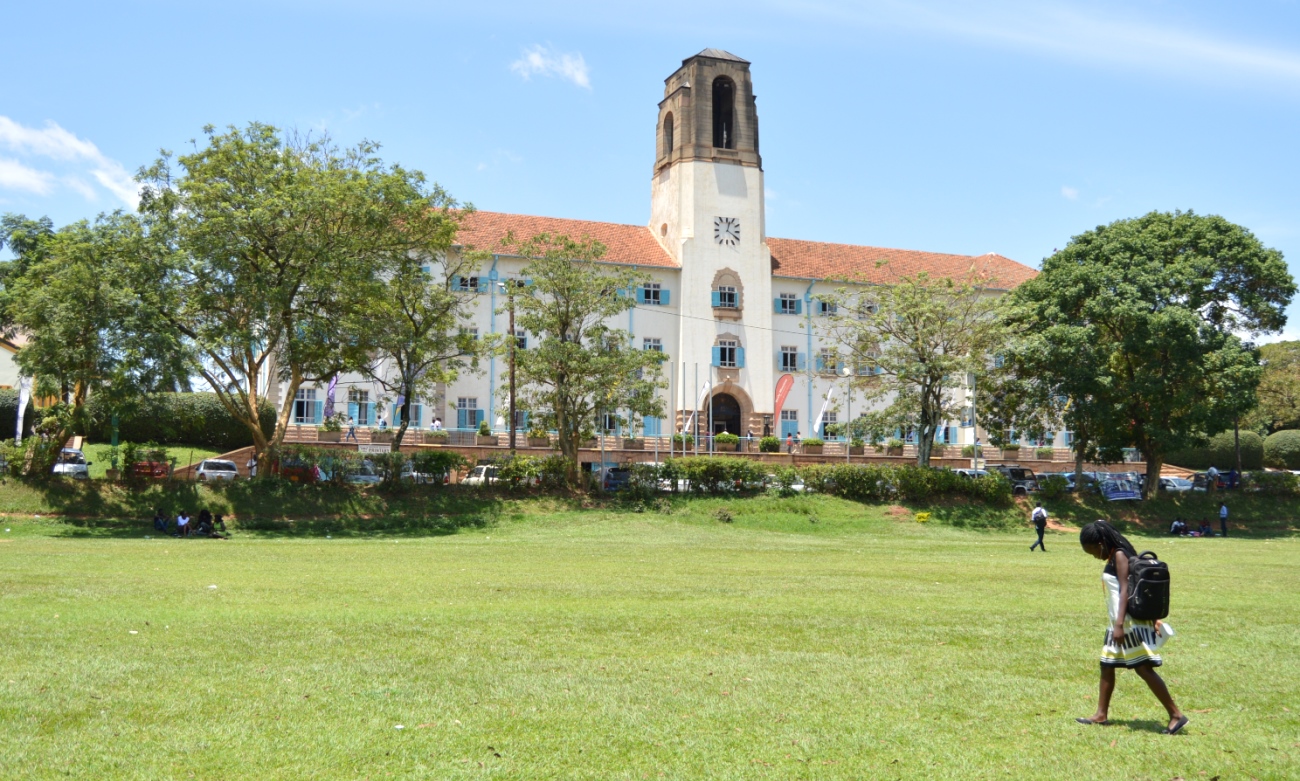 Harmonization of Entrepreneurship Education for Sustainable Development of Africa (HEED-Africa) project is made up of a consortium of partner universities from Africa and Europe. The consortium comprises of Addis Ababa University, Coordinating Institution (Ethiopia), the University of Ghana (Ghana), Milpark Education (South Africa), Makerere University (Uganda), Kyambogo University (Uganda) and the University of Wolverhampton (United Kingdom).
HEED-Africa strives to foster the development of student and staff academic exchange through a systematic academic mobility flows framework in joint study, researches, academic activities, and mobility agreements across five regional higher education institutions.
The main objective of HEED-Africa is to develop and implement harmonized knowledge ecosystems in entrepreneurship through embedding. It also aims to create the learning conditions to increase the ability of graduates to become job creators rather than job seekers administrative staff.
HEED-Africa calls for outstanding students from African universities to apply for Academic Mobility Scholarship-2023 in different Master's Degree and PhD Programme fields of study as well as academic and administrative staff to apply and join one of the five African universities for a short-term Visiting Scholars Academic Mobility.
HEED-Africa will offer a total of 35, 27 and 9 Scholarships for Master's, PhD and Visiting Scholars respectively.
Applications Deadline is 30th January, 2023, and online applications will be closed at 14.00 GMT.
See Downloads for detailed adverts.