37 Makerere University students & faculty complete 2-month Erasmus + exchange programme at NTU, UK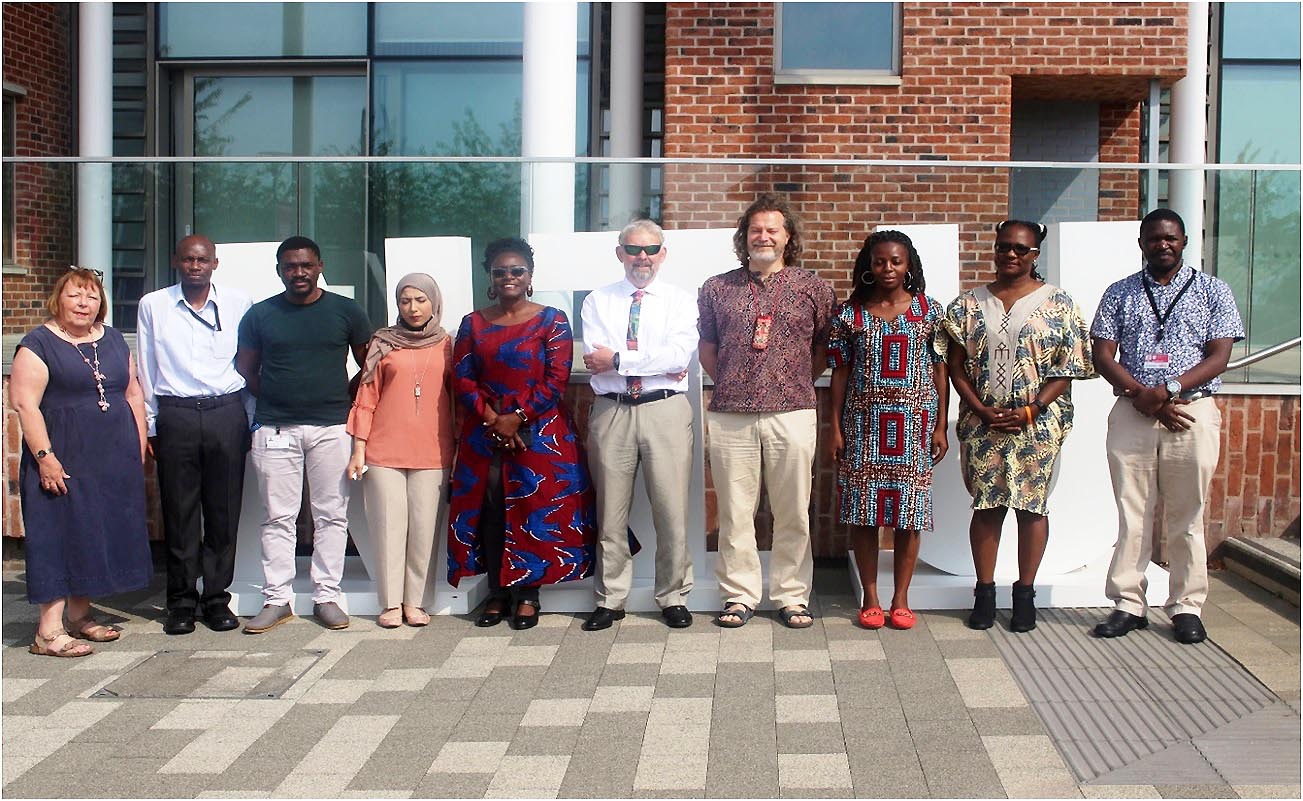 Makerere University students and staff participated in a two-month exchange programme at Nottingham Trent University (NTU) in the United Kingdom (UK). This was under the Erasmus + International Credit Mobility Programme between NTU and Makerere University. Makerere University has had a partnership with NTU for more than 10 years. The partnership which was initially between Makerere University School of Public Health (MakSPH) and NTU, and later expanded to include the rest other schools in the College of Health Science and other colleges within the university. In addition to MakSPH, the partnership currently involves the College of Veterinary Medicine, Animal Resources and Biosecurity (CoVAB), College of Agricultural & Environmental Sciences (CAES) and under College of Health Sciences (CHS) the Department of Medical Microbiology, Department of Pharmacy and Department of Nursing. The exchange programme aims at enabling exchange of knowledge and skills, personal development, capacity building, fostering new research collaborations, and cross-cultural learning between Uganda and UK for both students and faculty.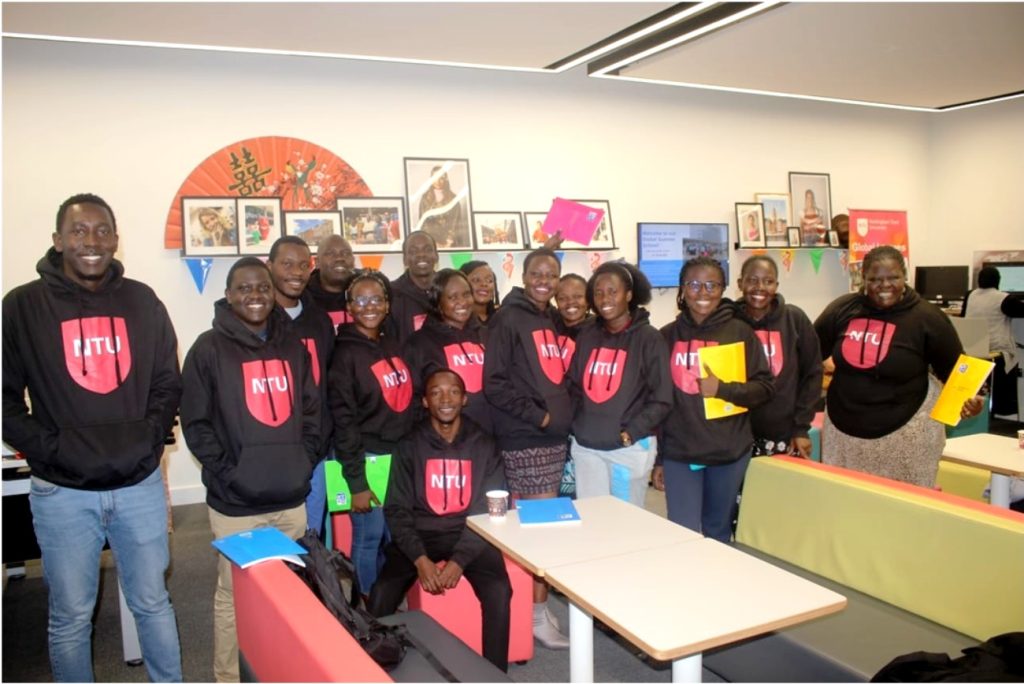 This year, a total of 27 undergraduate and post graduate students from Makerere University under the support supervision of10 faculty travelled to NTU for a 2-month exchange programme. These were from various disciplines such as public health, environmental health science, pharmacy, microbiology, nursing, veterinary medicine, forestry and geography.The students and faculty arrived in the UK on 29th May2022. While at NTU, they participated in several activities such as research seminars, conferences, writing workshops, and field trips. The microbiology and pharmacy students spent most of their time at the NTU Clifton campus where they engaged in microbiology laboratory related work.Students from forestry, geography and veterinary medicine spent most of their time at the Brackenhurst campus where they carried out GIS practicals, forest walks, and animal care activities among other learning activities. The public health and nursing students participated in activities such as hospital visits, research studies and lectures at the city campus.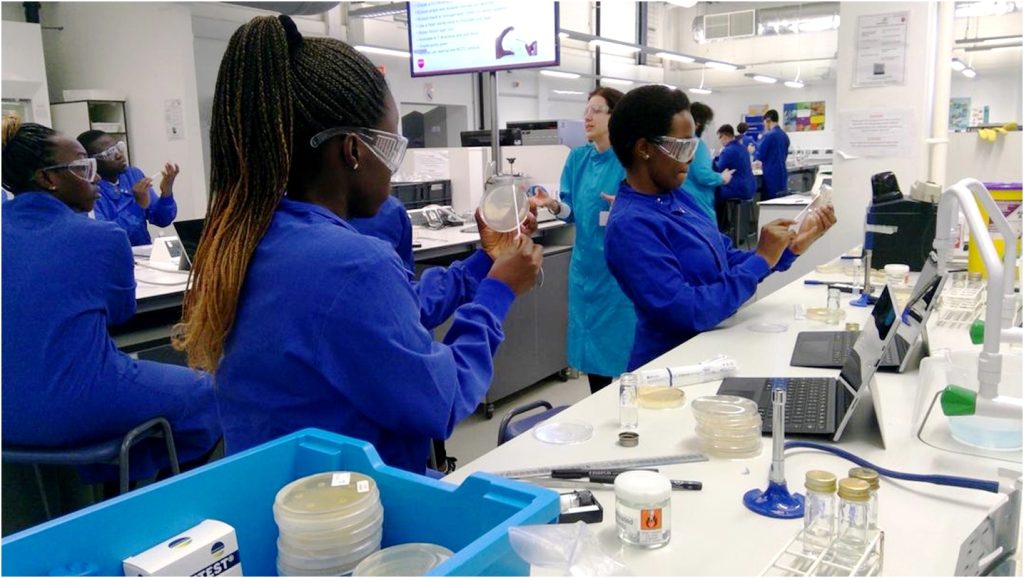 In addition, students and faculty from all the disciplines participated in joint activities such as writing retreats and cultural exchange sessions. Some students also participated in conferences such as the Glow Nursing conference in Birmingham where Ms. Phiona Nambi, an undergraduate nursing student participated in a nurses' competition and won the second runner up position. 10 students from various health related disciplines also presented at the10thInternational Festival of Public Health conference (IFPH) at the University of Manchester where Ms. Prossy Nakito, a Masters of Public Health Student was awarded the best oral presenter.All students attended lectures on professionalism, as well as writing retreats which enabled many of them to start or finalise with their theses and manuscripts. Faculty were involved in knowledge exchange and sharing through the different seminars and research work at NTU. Their continuous engagements with fellow faculty members at NTU created a base for establishing several research and project activities. For example, Mr. Samuel Kyobe a Lecturer in the Department of Medical Microbiology teamed up with Dr. Jody Winter and other NTU microbiology staff and wrote a grant application on antimicrobial resistance.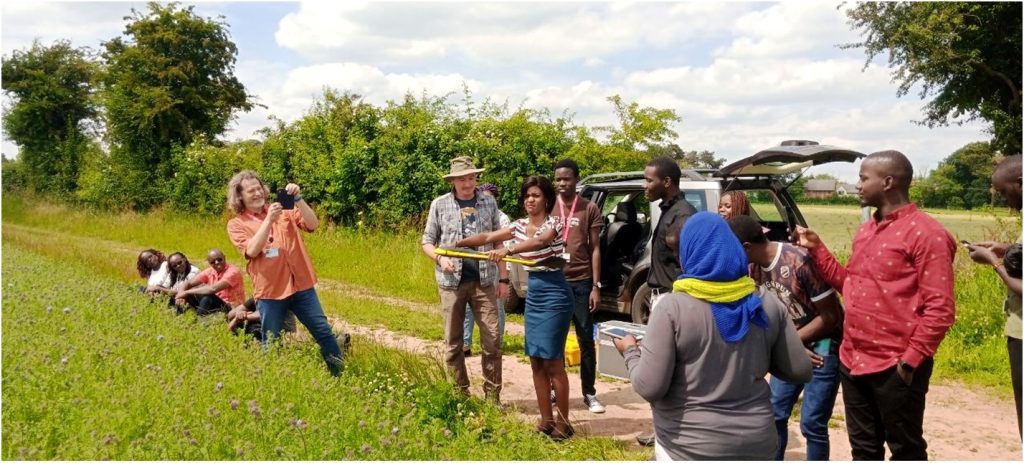 At the end of the programme, a seminar which was titled "Connecting globally" was organised for all the mobility students to reflect and share their experiences while at NTU. This seminar was attended by students and staff from, NTU, Makerere University, Mt. Kenya University and Jomo Kenyatta University from Kenya.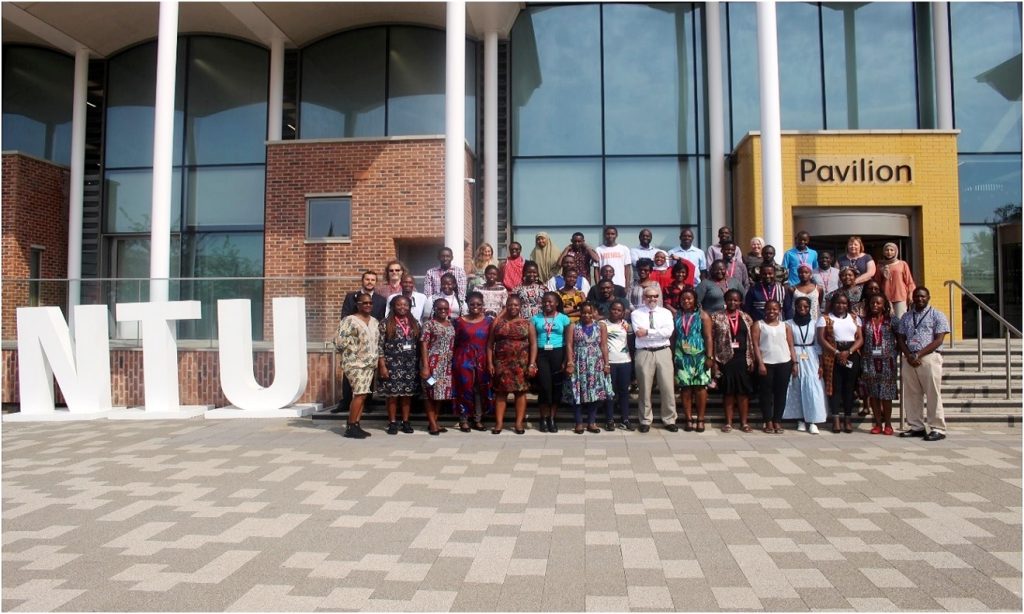 Special thanks to the partnership leads, Dr. David Musoke a Senior Lecturer in the Department of Disease Control and Environmental Health at MakSPH and Prof. Linda Gibson a Professor of Public Health,School of Social Sciences at NTU for spearheading this mobility programme.
What some students and faculty had to say:
"My time at NTU has been incredible and it will always be one of my most treasured memories. Studying while learning about various cultures was the most fruitful and enjoyable experience I've ever had. Most importantly, it has expanded my networks to support the development of my career. My professional, intellectual, and personal development have all benefited greatly from these priceless experiences. Mary Anne Radmacher said, I am not the same having seen the moon shine on the other side of the world." Prossy Nakito, Masters of Public Health student
"The NTU Brackenhurst campus was a great centre for experiential learning, with fully equipped and easy to access facilities. It was a place of great comfort and bliss as we obtained hands-on experience with what we had known and didn't know. Reptilian, rodent, feline and caprine husbandry all checked out despite some of the phobia we had to fight through. Special thanks to the volunteer program and management at the animal unit for they handled us like their own. We are certainly grateful" David Wagaba, Bachelor of Veterinary Medicine
"Through this exchange programme, I have been in position to continuously engage with other scholars at different levels as well as building peer support and networks. The academic benefits therefore are of great value in strengthening my academic career, of becoming an accomplished scholar and mentor of upcoming academics as well as establishing a platform for long term collaboration in research." Faridah Nalwanga Ssendagire, Lecturer, School of Forestry, Environmental & Geographical Sciences
METS Newsletter November 2023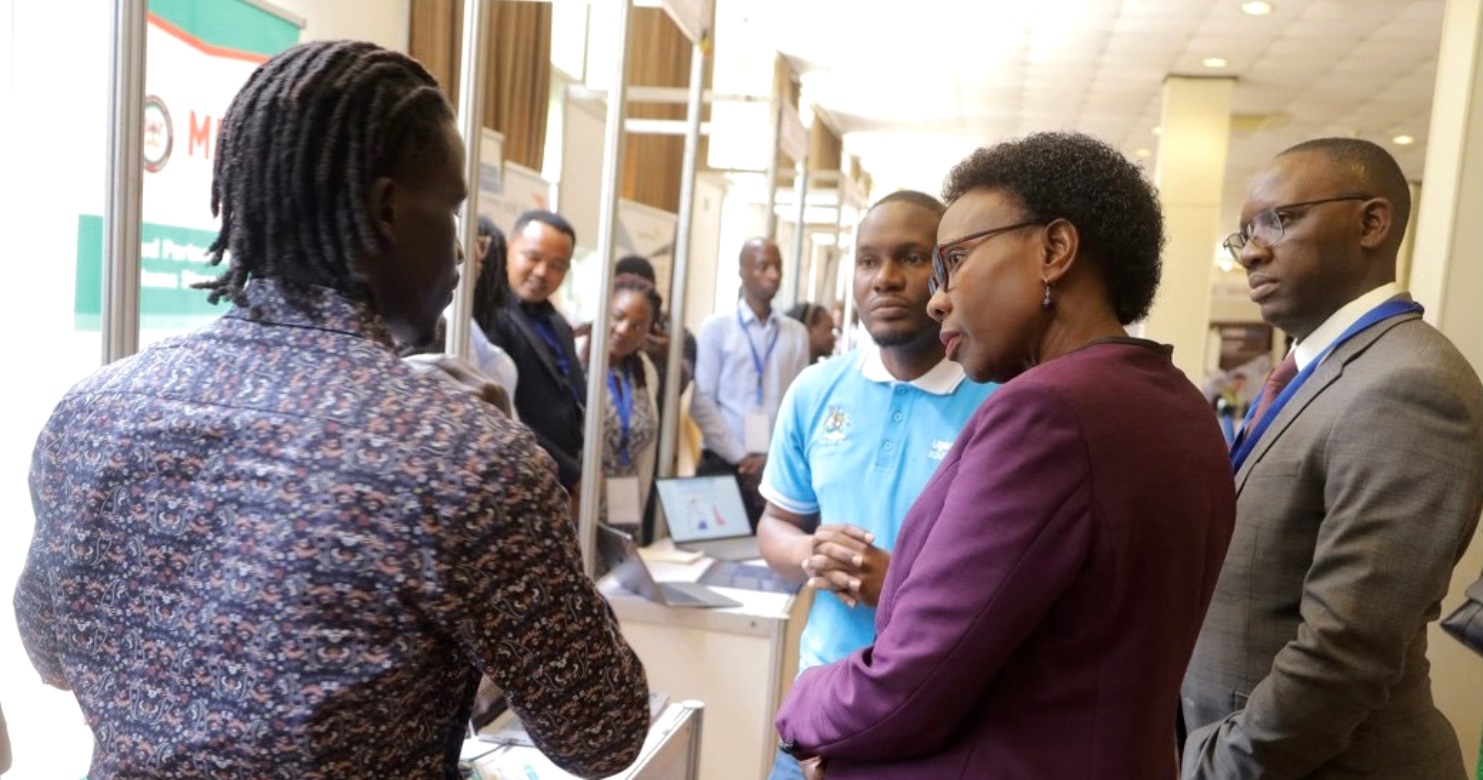 The Monitoring and Evaluation Technical Support (METS) Program is a 5-year CDC-supported collaboration of Makerere University School of Public Health (MakSPH), the University of California San Francisco (UCSF) and Health Information Systems Program (HISP Uganda).
Highlights of the METS November 2023 Newsletter
Strengthening Regional Referral Health Systems: A Year of Progress

In 2021, MakSPH-METS in collaboration with MoH designed a Monitoring and Evaluation (M&E) framework based on the World Health Organization's (WHO) Health System building blocks was developed. This framework employs a Progression Model to measure improvements in health systems capacity.
The framework was piloted at the RRH in 2022 to obtain a baseline on the existing health capacities at the hospitals. A follow-on assessment was conducted in 2023 to measure if there were improvements in the health systems capacities. Overall, significant improvements were observed across the six health system building blocks: Governance and Leadership; Medicines, Health Supplies, Vaccines and Equipment; Health Information System and Integrated Disease Surveillance & Response; Human Resource

for Health; Health financing; and Service delivery.
Welcoming new Implementing Mechanisms (IMs)

METS, the lead Strategic Information (SI) mechanism, in collaboration with CDC, organized an orientation workshop to support new implementing mechanisms as they transition to take on work load in the various regions in Uganda.
The new mechanisms are Trust AIC Foundation supporting Soroti Region, Reach Out Mbuya Community Health Initiatives in Kampala Region. METS will continue supporting the new mechanisms to ensure compliance with national and PEPFAR requirements.

Unlocking Scientific Excellence Through Collaborative Learning

The METS program and CDC Uganda's Office of Science collaborated on a five-day writing workshop aimed at synthesizing program results and advancing the development of scientific papers for publication.
Key focus areas included reporting methods, analytic approaches, manuscript writing best practices, and regulatory protocols. Moving forward, the plan involves sustaining momentum by engaging program teams, utilizing regular touch-base sessions with CDC Office of Science and Subject Matter Experts to ensure quality and coherence in scientific content.

Enhancing Client-Centered Care through use of Innovative Tools

In a concerted effort to revolutionize client centered care, the Ministry of Health (MoH), working closely with MakSPH-METS and USAID – Uganda Health Activity (UHA), introduced an audit tool, embedded within the national quality improvement collaboratives.
A one-day national Training of Trainers (ToT) was organized to not only enhance client-centered care but also empower regional teams as Trainers for the widespread implementation of this tool.

Gallery

The scientific writing workshop
The Union World Conference on Lung Health 2023
Workshop on Leveraging the HIV platform for Hypertension control in Uganda
Lauch of National Global Alliance campaign aimed at eliminating AIDS in children by 2030
South African Health Informatics Association Conference 2023
The 1st National Digital Health Conference 2023
Mak's GMI Labs Authorized to Conduct DNA Paternity Testing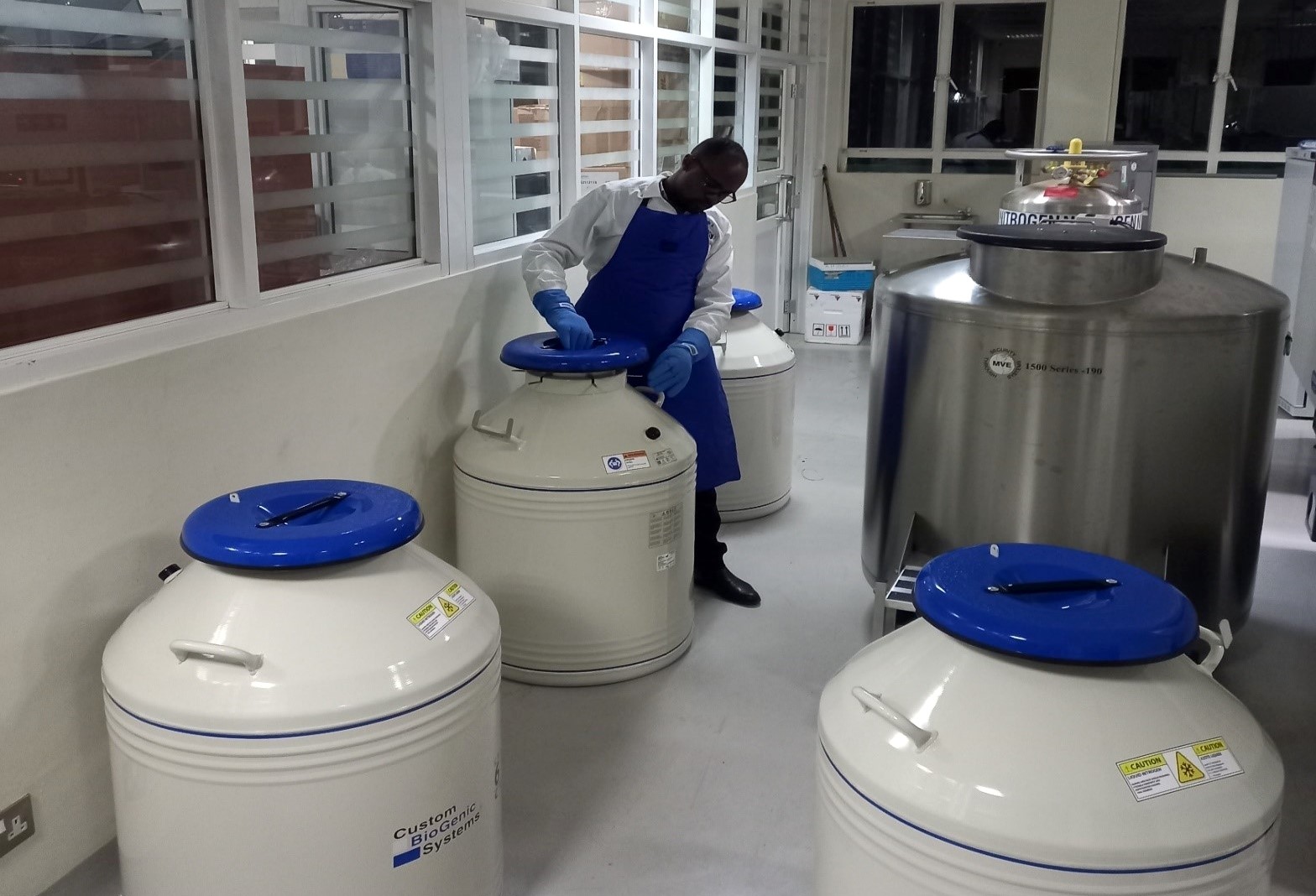 The Genomics, Molecular, and Immunology Laboratories (GMI Labs), operating under the auspices of the Makerere University Biomedical Research Center (MakBRC), have achieved another significant milestone in their journey of diagnostic excellence. The labs, renowned for their pivotal role in infectious and non-infectious disease research, have received official approval from the Director General Health Services at the Ministry of Health (MoH), Uganda, to conduct DNA Paternity Tests.
Situated at the Dept of Immunology & Molecular Biology under the School of Biomedical Sciences at the College of Health Sciences, Makerere University, the GMI Labs have been at the forefront of cutting-edge research, diagnostic testing, and training initiatives. Their remarkable contributions during the COVID-19 pandemic, where they conducted nearly a million PCR tests, underscored their unwavering commitment to public health and scientific advancement. The labs' exemplary performance and reliability were further highlighted by their successful management of two critical COVID-19 prevalence surveys. The findings of these surveys served as foundational data for crucial decisions guiding the country's lockdown strategies and phased reopening, earning commendation from the President and the Ministry of Health.
This latest authorization from the Ministry of Health marks a significant expansion of the GMI Labs' diagnostic capabilities. With the approval to conduct DNA Paternity Tests, the labs are now equipped to offer a crucial service addressing the need for accurate and reliable genetic testing for determining biological parentage. In a letter dated 22nd November 2023, the Director General Health Services emphasized the laboratory's rigorous adherence to international standards, proficiency in molecular biology techniques, and their proven track record in delivering precise and credible results. This approval further solidifies the labs' position as a trusted institution for advanced genetic diagnostics in Uganda.
Prof. Moses L Joloba, the Director of the GMI Labs, expressed immense pride in the team's dedication and expertise that led to this authorization. He highlighted the labs' commitment to upholding the highest standards of ethical practice, confidentiality, and accuracy in DNA paternity testing, ensuring the delivery of dependable results crucial for legal, personal, and familial purposes.
The inclusion of DNA Paternity Testing within the GMI Labs' list of services aligns with their overarching goal of advancing healthcare through state-of-the-art diagnostics, research, and education. This milestone represents not only a significant achievement for the labs but also a valuable resource for individuals seeking reliable and comprehensive genetic testing services. As the GMI Labs continue their unwavering commitment to excellence in healthcare and research, this new capability reaffirms their pivotal role in advancing the frontiers of molecular diagnostics and genetic testing in Uganda, working closely with reputable institutions such as Makerere University Hospital and other top-notch health facilities.
MNCH e-Post Issue 121: Learning from Nsambya Hospital Human Milk Bank to inform national scale-up & save preterm babies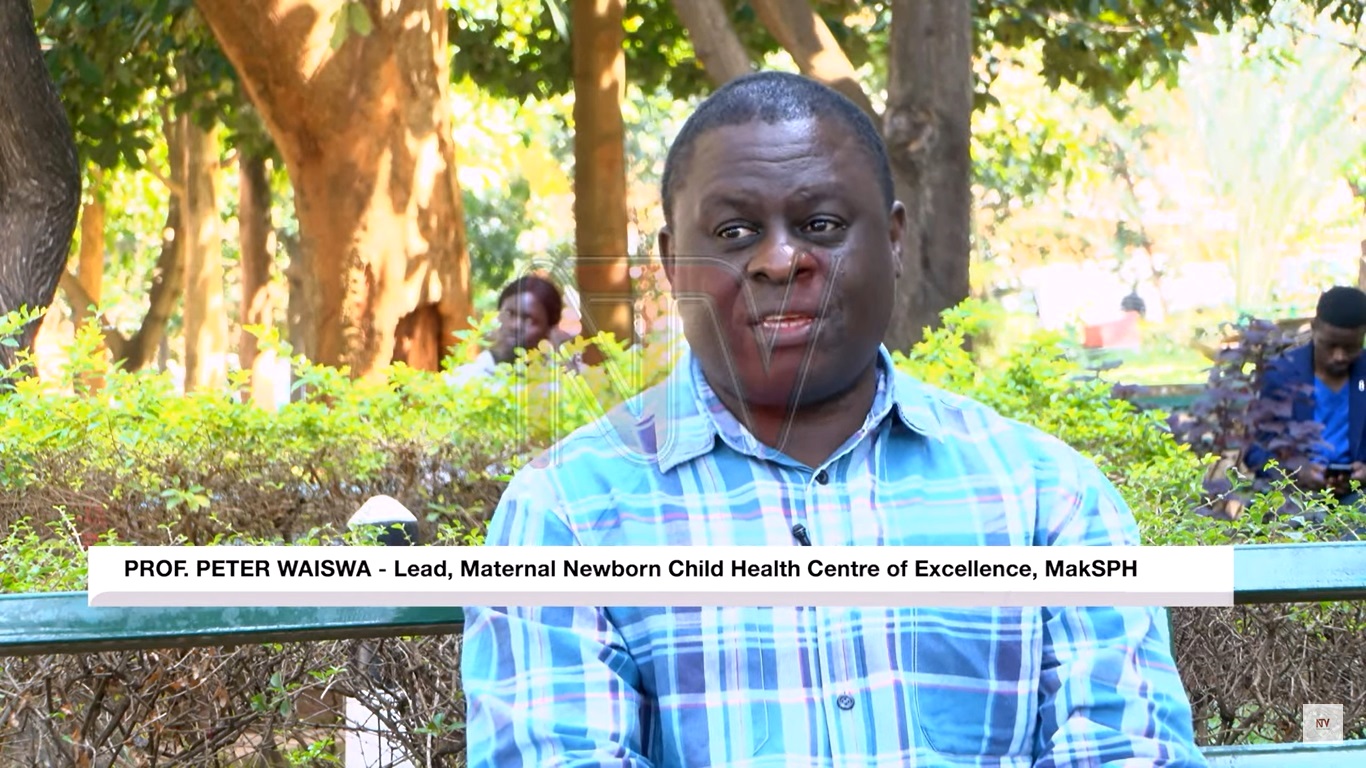 Welcome to this exclusive interview with Prof. Peter Waiswa, lead expert from the Makerere University Centre of Excellence for Maternal, Newborn, and Child Health. Dr. Victoria Nakibuuka from St. Francis Nsambya Hospital, and Dr. Jesca Nsungwa from Ministry of Health Uganda. In this video, they discuss a groundbreaking innovation in Uganda's healthcare landscape: the country's first-ever human milk bank at St. Francis Hospital Nsambya. This initiative represents a significant stride towards improving the survival rates of premature and vulnerable infants by ensuring access to essential breast milk, even when mothers are unable to produce enough. Watch Video
Click here to View the full MNCH e-Post Issue 121