Mak School of Engineering Graduate Tracer Study for Cohorts 2010-2021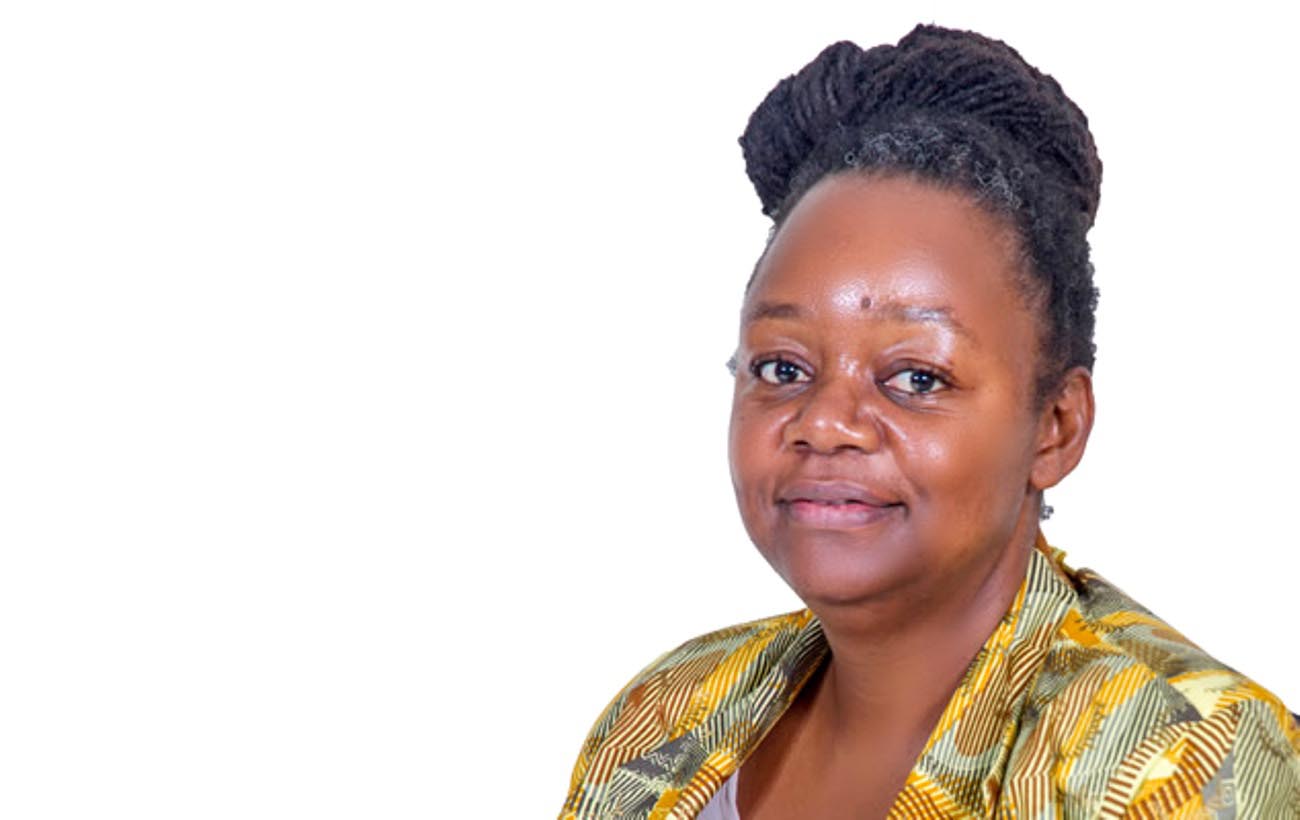 Dear Graduate of MAKERERE UNIVERSITY School of Engineering 2010-2021,

Makerere University is undertaking a study regarding your employment status, further studies and or any other activities you are undertaking since your degree award at Makerere University. The information you provide helps us to improve the quality of teaching and learning, assessing the competitiveness of graduates and following up to know what our graduates are doing after graduation. We are reaching out to you because we care about you and we would like to know how you are doing in the world of work after your previous graduation at Makerere.
To participate, please visit https://bit.ly/MAKEngGTS

This study is funded by the UNESCO China Funds-in-Trust (CFIT) Phase III project on Higher Technical Education in Africa for a Technical and Innovative Workforce.
For queries or comments, please email cedat.soe@mak.ac.ug

We look forward to hearing from you.

Eng. Dr. Dorothy Okello
Dean, School of Engineering
College of Engineering, Design, Art and Technology (CEDAT)
Makerere University
Brief on UNESCO CFIT III Project
The UNESCO China Funds-in-Trust (CFIT) Phase III: Higher Technical Education in Africa for a Technical and Innovative Workforce was initiated with the signing of an agreement between the People's Republic of China and UNESCO in October 2019. The overall objective of the
project is to enhance the capacity of higher education institutions (HEIs) to respond to the skills needs for national development by facilitating collaboration between higher education and the industry, enhancing labor market-oriented teaching, and strengthening competence-based learning. In Uganda, the project is active at Makerere University and Mbarara University of Science and Technology (MUST). It intends to contribute to the promotion of inclusive and equitable quality education in higher technical fields at the tertiary level, to serve both economic development and lifelong learning needs. The project will specifically promote Goal 4.4 of the Sustainable Development Goals which emphasizes the need for higher level technology skills training to substantially increase the number of youth and adults who have relevant skills, including technical and vocational skills, for employment, decent jobs and entrepreneurship.

More information:
https://www.unesco.org/en/education/higher-education/cfit-higher-education-africa
Integration of Building Information Modelling (BIM) into Construction Education; A stake holder engagement held.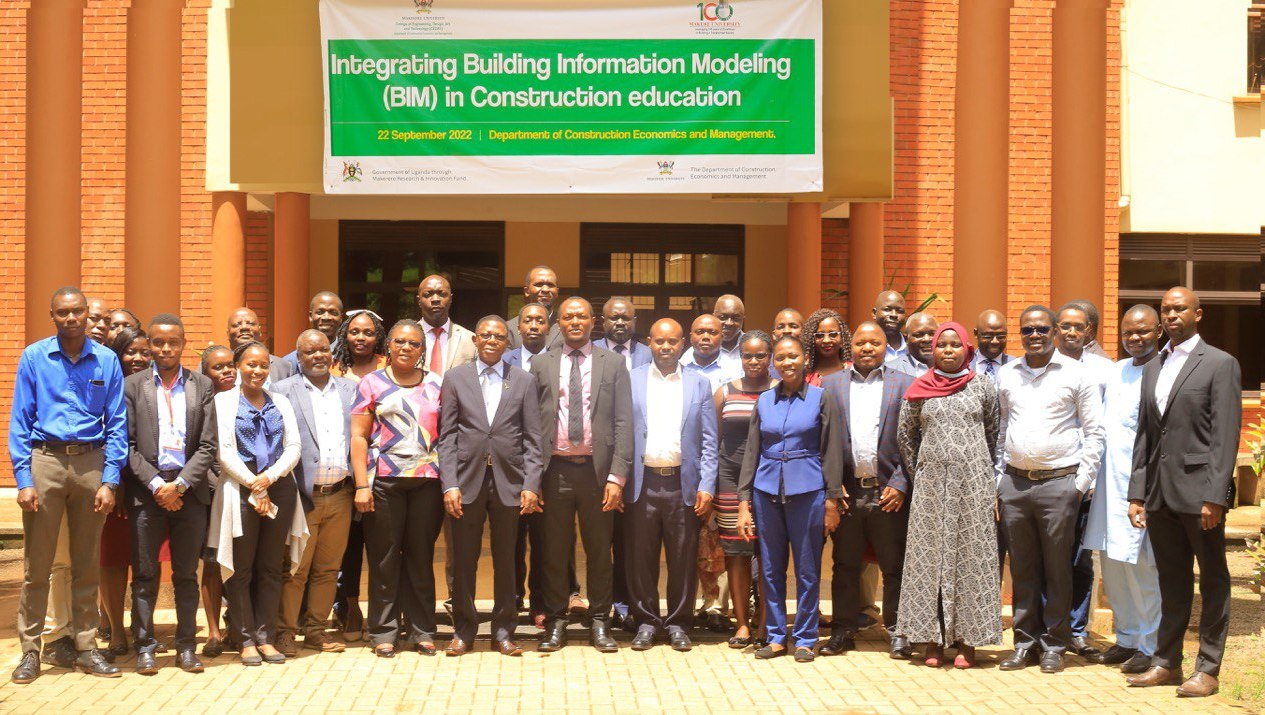 The Construction and Economics Department at the College of Engineering, Design, Art and Technology (CEDAT) is undertaking a study to explore the possibilities of mainstreaming Building Information Modelling (BIM) into the curricula.
A study supported by the Government of Uganda through the Makerere University Research and Innovations Fund (MaKRIF) is conducted by a team led by Dr. Pamela Achieng, lecturer in the Department of Construction Economics and Management at CEDAT.  The Research team is comprised of Ms. Wesonga Rachael, Mr.  Semanda Julius, Mr. Odongkara Billy Brian, Mr. Tom Mukasa and the Departmental Head, Dr. Nathan Kibwami.
MTSIFA gets into partnership with the University of Bergen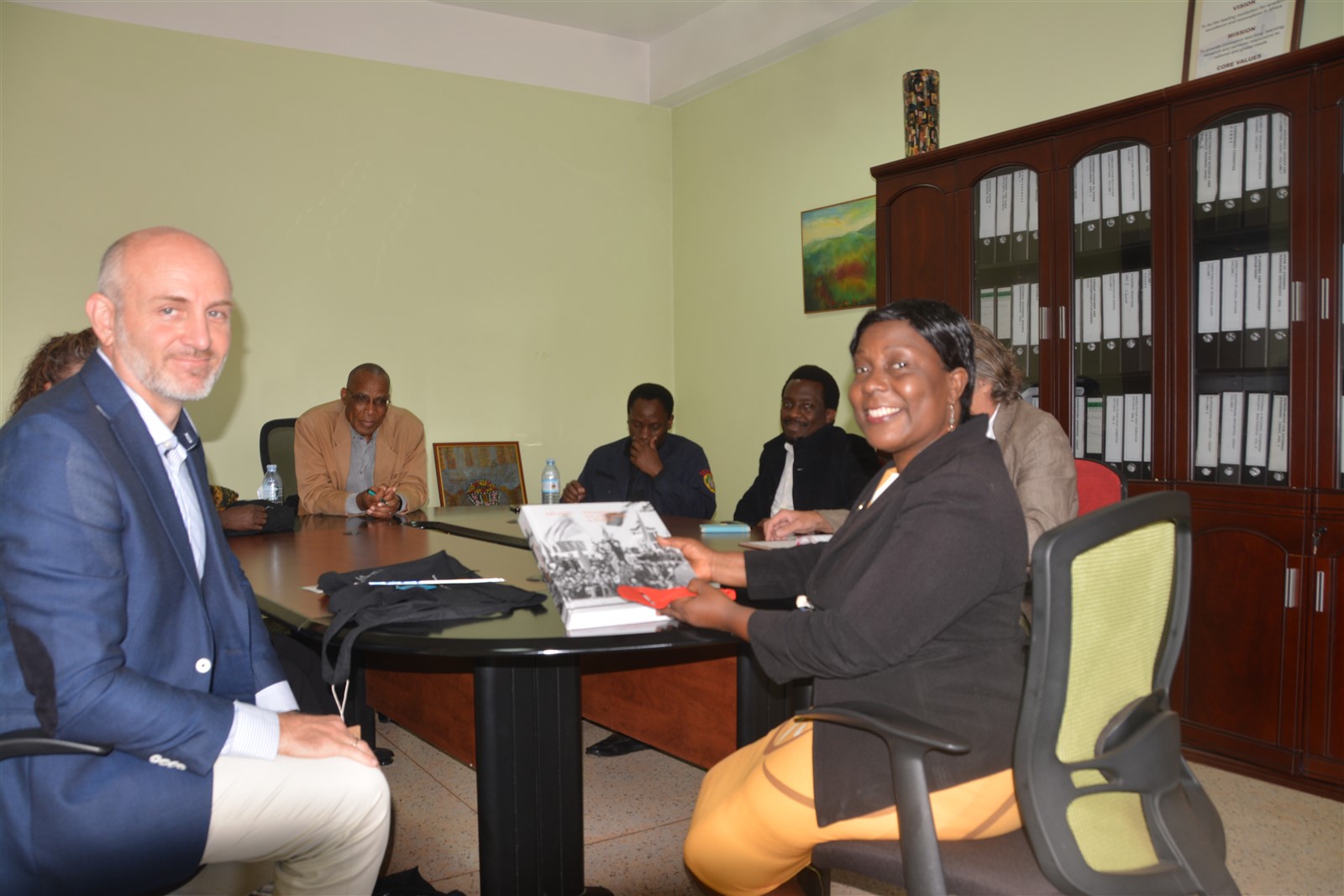 The Margaret Trowel School of Industrial and Art (MTSIFA) in the College of Engineering, Design, Art and Technology (CEDAT) Makerere University has entered into a partnership with the University of Bergen (UIB), Faculty of Art, Music and Design to work towards internalizing and nurturing local indigenous knowledge.
The project will contribute to a multidisciplinary internationalization of higher education between global south and north with art, design, music, involving the two universities and independent enterprises linked to these disciplines.
Teams from the two Universities met at the College of Engineering to further discuss the implementation details and paid a courtesy call on the Deputy Principal, Dr. Venny Nakazibwe.
Janet Goldner Fulbright Specialist Catalogue Department of Fine Art CEDAT Makerere University August 2022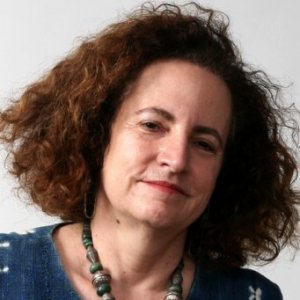 Janet Goldner
It was a pleasure to spend six weeks teaching in the Fine Art Department of Makerere University as a Fulbright Specialist. I want to thank Dr. Lilian Mary Nabulime and Mr. Edward Balaba for their vision for the project that brought me here, their faith in me, and their guidance during this successful program. I also enjoyed meeting and working with Ms. Fedelis Nabukenya, Assoc. Professor George Kyeyune, and Assoc. Professor Rose Kirumira.
Dr. Nabulime's and Mr. Balaba's idea to focus on found and local materials as art materials is an excellent and timely one. As artists, this focus trains us to be sensitive to our daily surroundings. It guides us to look carefully at the beauty and utility of the "trash" that others discard. It becomes our job as artists to reclaim and repurpose it. The use of found materials as art materials is also important since more traditional art materials are expensive for any art student or artist for that matter. Finding these "gifts from the street" requires highly honed creative skills of observation and transformation. And the use of found materials has an important role in raising awareness about climate change. Use of found and local materials lends itself to examining social issues.