Mak-COVAB Opens a Dairy Demonstration Farm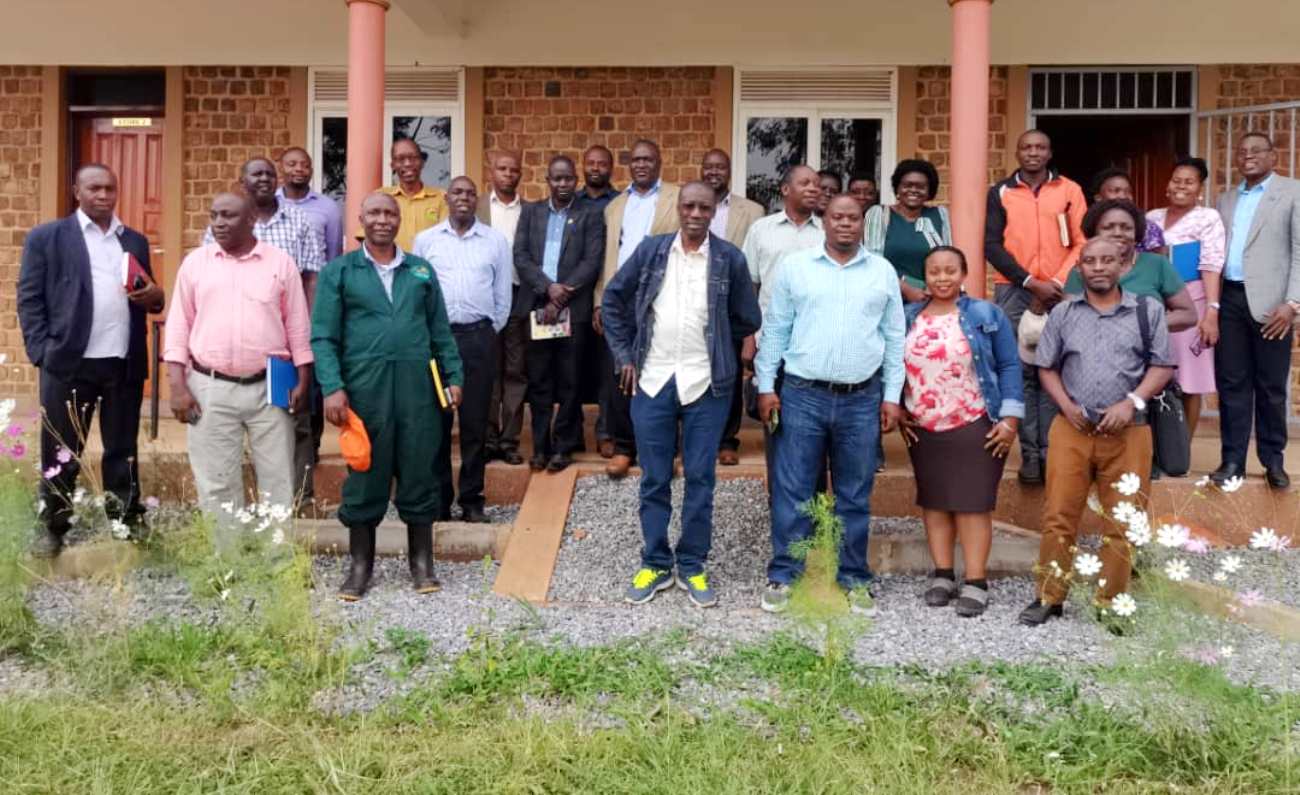 Makerere University and the College of Veterinary Medicine, Animal Resources, and Bio Security (CoVAB) in particular are set to open a Diary Demonstration Farm project, the Korea-Uganda Dairy Project (KUDaP) on Wednesday 24th of August 2022 at Nakyesasa, one of the incubation centers managed by the college.
The Dairy demonstration farm is being established under a collaboration with Jeonmbuk National University and support by Korea Rural Cooperation.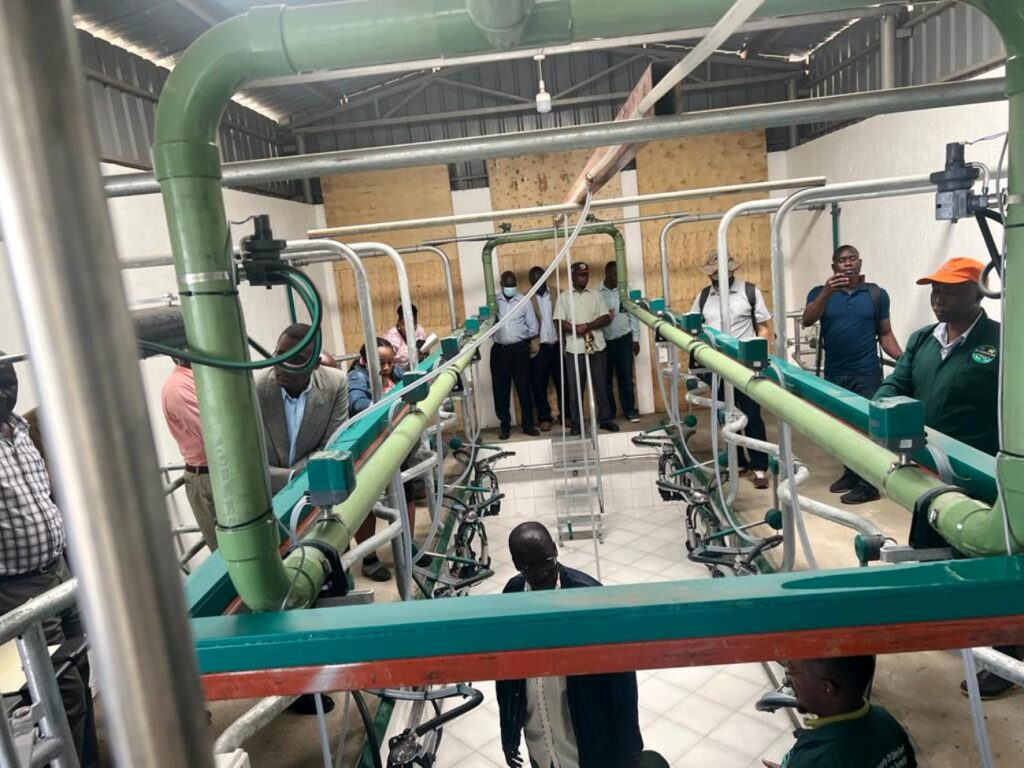 The event is expected to be graced by the Vice Chancellor of Makerere University, Prof. Barnabas Nawangwe, The Deputy Speaker of Parliament, Hon. Thomas Tayebwa, The Dignitaries from the Ministry of Agriculture, Animal Industry and Fisheries and other stakeholders in the industry.
According to the College Principal Prof. Nobert Frank Mwiine, the project to be handed over will serve as a center research and training hub in dairy development.  He said the intended beneficiaries include Veterinary and Animal Production/ Management students that will use it as a training and research center but also farmers interested in dairy production.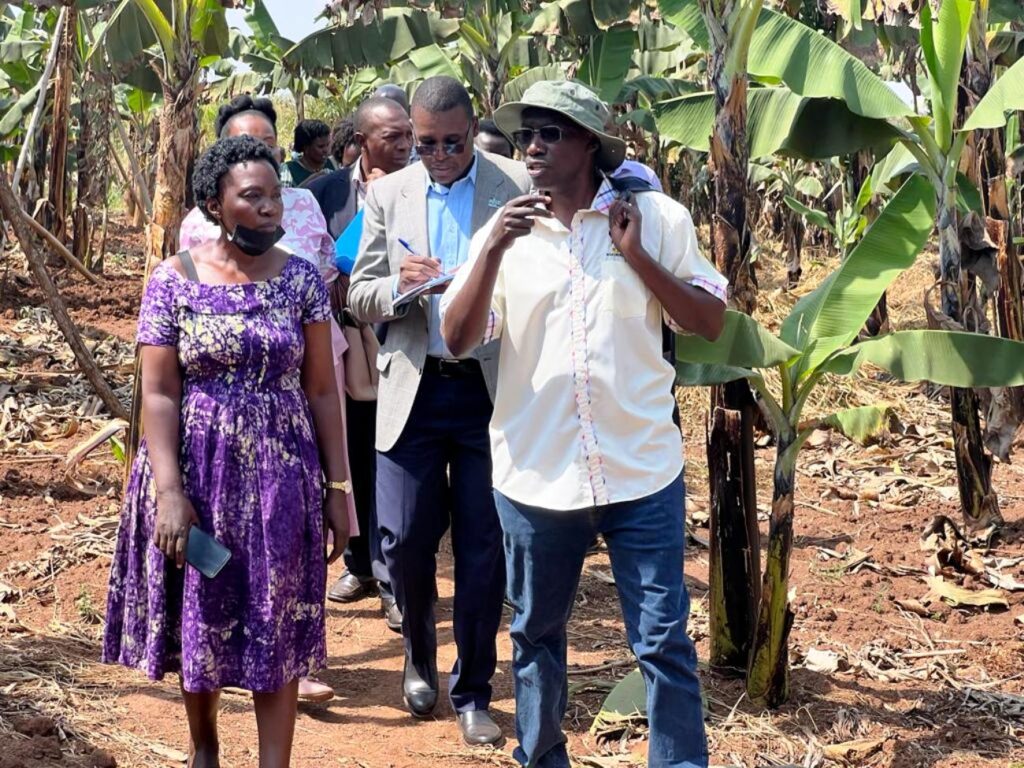 The Principal who led a delegation of staff from the College to make an on-spot inspection of the project and other enterprises at Nakyesasa incubation Centre also chaired the Academic Board and Finance Committee meetings at this site.
He commended the project team for the work done to date that led to the completion of the first phase of the project to be formerly received as one of the achievements marking the 50 years of higher Veterinary education in Uganda and 100 years of Makerere University.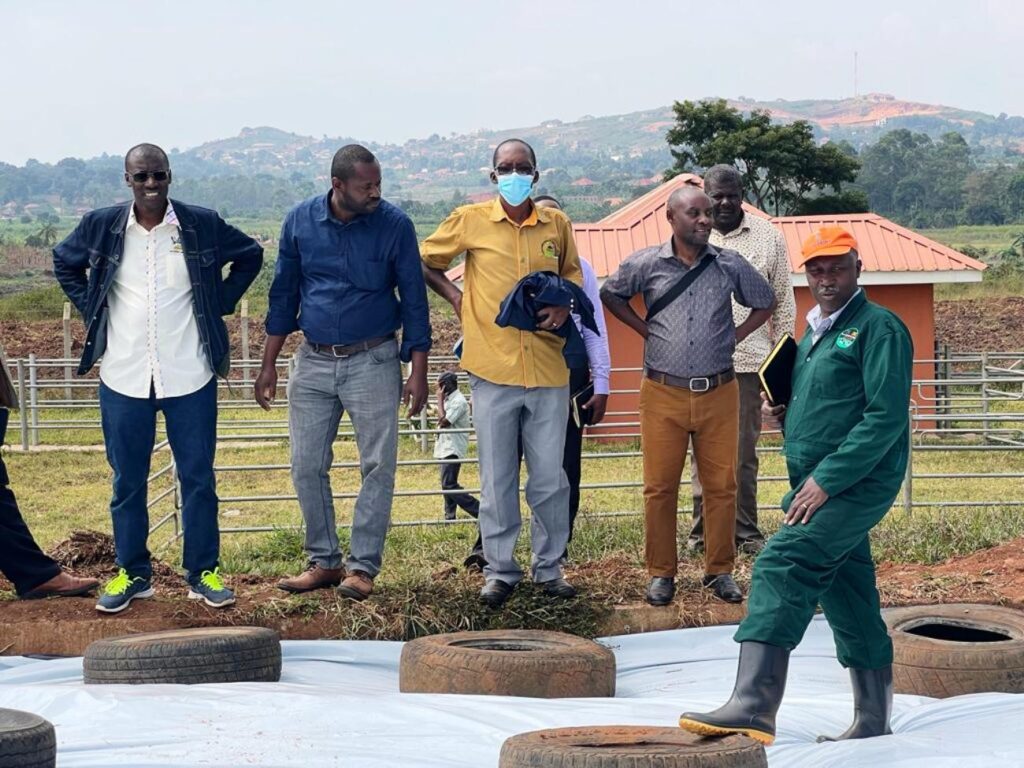 Prof. Robert Tweyongyere, the Dean School of Veterinary Medicine and Animal Resources and Principal investigator (PI) of the project said the handover will mark the end of the first and construction phase of the project which will be followed by a subsequent phase of stocking with cows and later on value addition.
Prof. Tweyongyere said the project is intended to support the College play a role in improving productivity of dairy farmers and to serve as a dairy demonstration farm for Makerere University.  He said on Friday 25th of August 2022, the project management consultant is expected to hand over the project to Makerere University.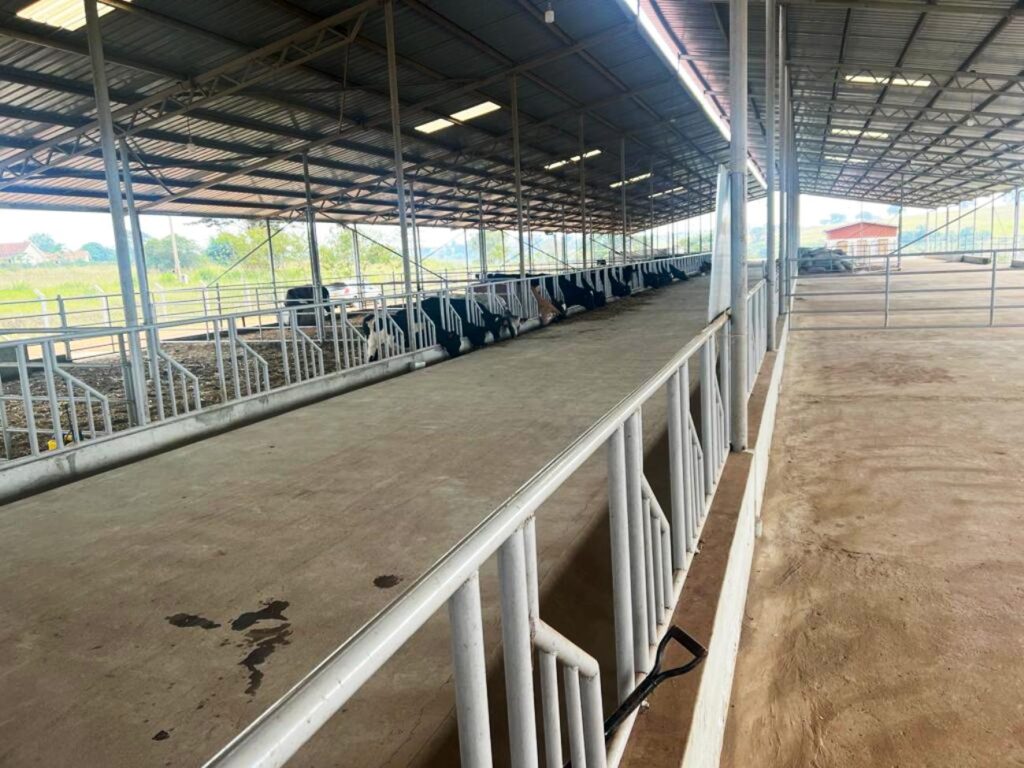 The team on the inspection visit on 25th July 2022 comprised Heads of departments and other staff from CoVAB as well as representatives of the Project team that also made a tour of other enterprises on the farm including the banana plantation and discussed ways through which the different enterprises would synergize each other.
AFRISA: Call for Applications for Diploma & Certificate Programs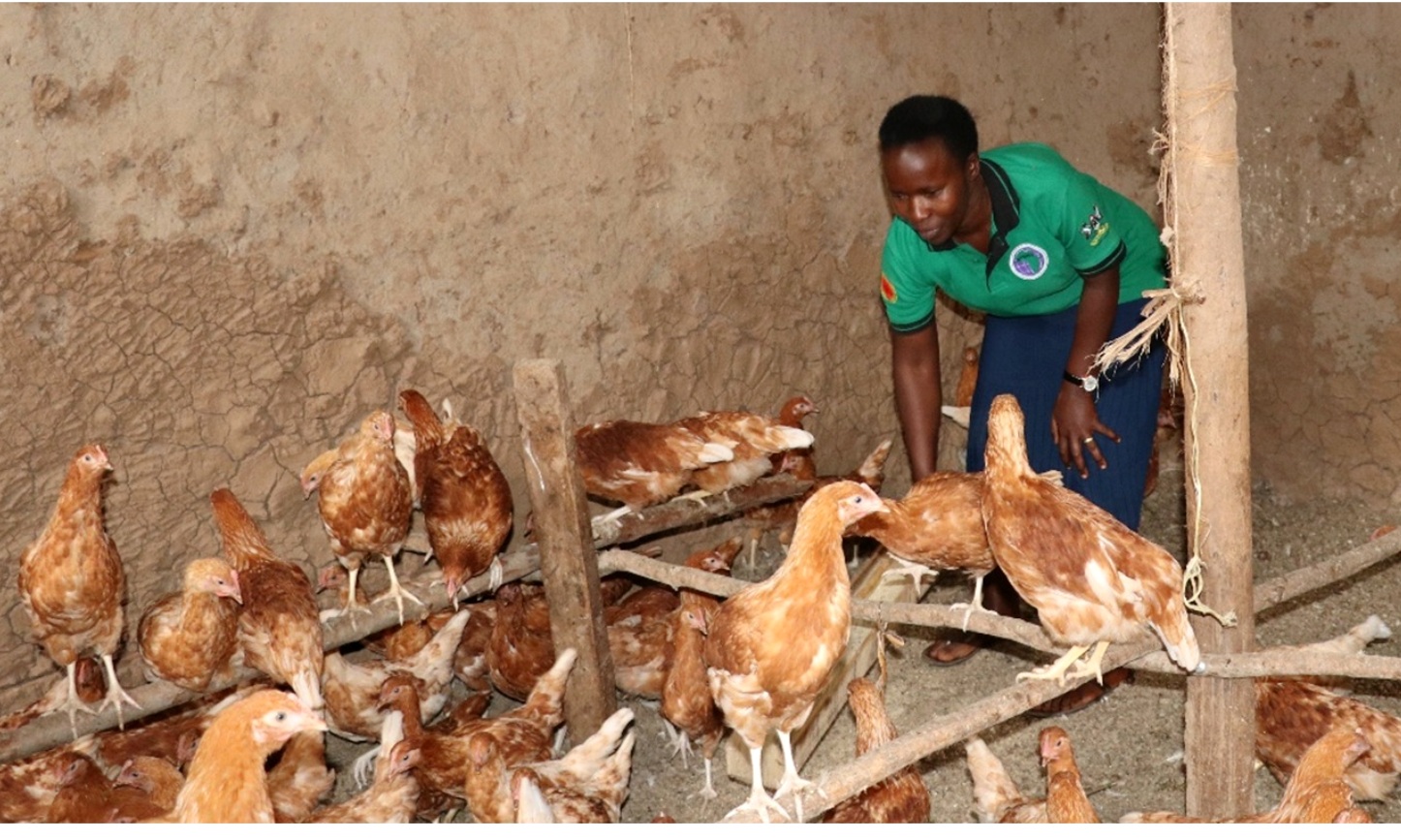 About AFRISA
The AFRISA program is an innovation of the Government of Uganda and Makerere University for deliberately providing a unique and alternative model of education that combines wholesome skilling, enterprise development and community socio-economic transformation to mitigate the challenges of poverty, peasantry, school dropout and unemployment. AFRISA programs are accredited by two accreditation bodies:-
Higher Education Qualifications Framework awarded by College of Veterinary Medicine, Animal Resources and Biosecurity (CoVAB) –Mak, and
Uganda Vocational qualifications Framework (UVQF) awarded by Directorate of Industrial Trainings (DIT).Learners can grow through both pathways.
Application for 2023
AFRISA is receiving applications for the February and July 2023 intakes study leading to Diploma and Certificate awards in the following industrial value chain:
Laboratory Science Education and Industry
Poultry Industry and Business
Dairy Industry and Business
Feed Industry and Business
Leather Industry and Business
Pig Industry and Business
Meat Industry and Business
Bee Industry and Business 
Fish Industry and Business
Wildlife Industry and Business
Program Duration and Minimum requirement
Higher Education Qualifications Frame work
Program Award
Minimum Duration
Minimum Requirement
Ordinary Diploma
2 years
One principal pass in any of: Bio, Chem, Phy, Math, Agri, Geog, F&N, Econ, Entand two subsidiaries in any of the subjects offered at the same sitting or UVQF Level 2
Ordinary Certificate
2 years
O-level with atleast five credits obtained at the same sitting or UVQF level 1
2. Uganda Vocational Qualifications Frame work
Artisan Level 1,2, 3 and 4
Duration depends on minimum entry level and dedicated time
Basic education. One can grow from level 1 to 4 (equivalent to Diploma)
Telephone Contacts: +256 775893290, +256 754552194, +256 781502330  
Online Application:   https://www.afrisa.org/application.html
Email and website:  E-Mail: info@afrisa.org     Web: www.afrisa.org
Researchers embark on Capacitating One Health in Eastern and Southern Africa (COHESA) Project in Uganda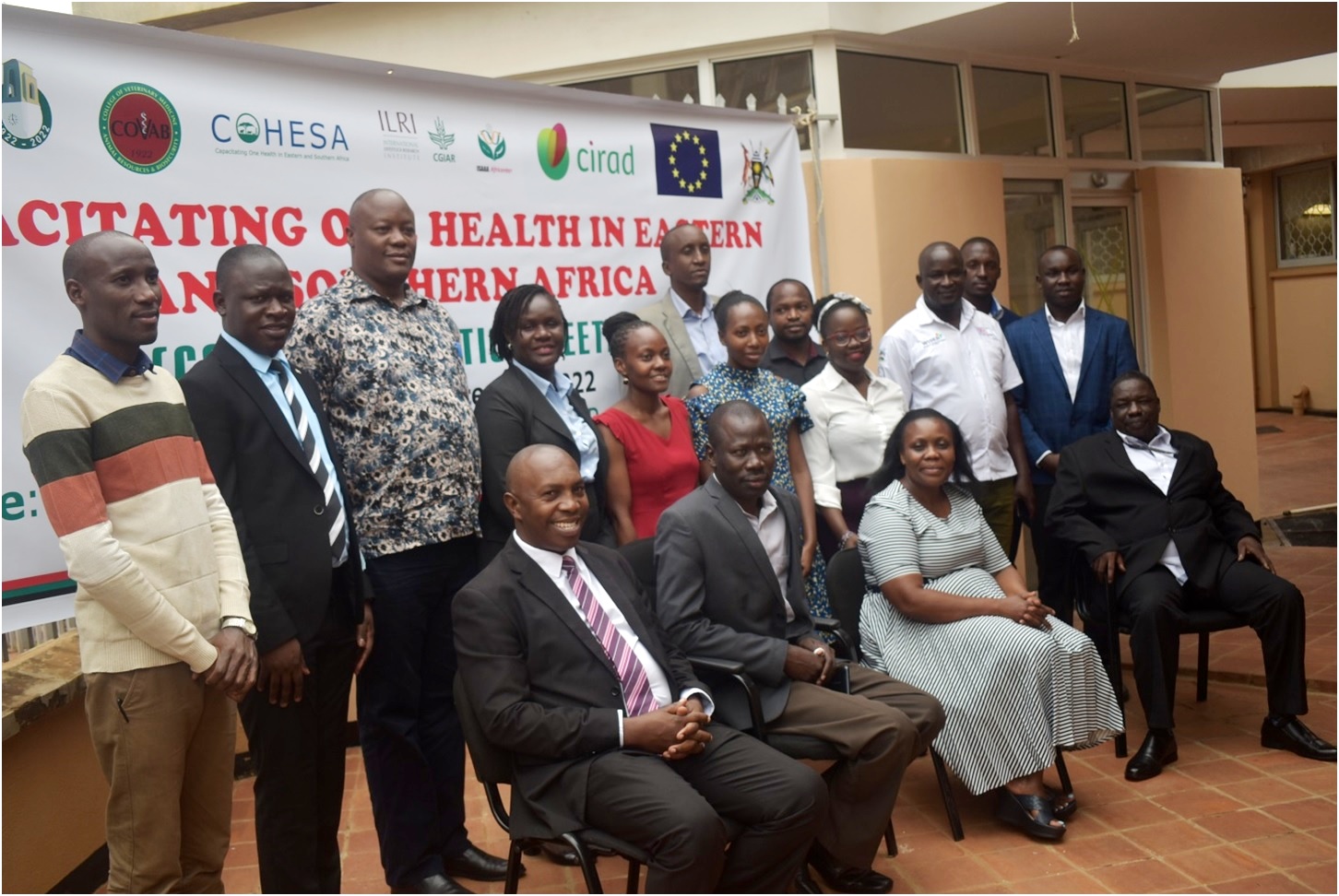 By Joseph Odoi
Makerere University's College of Veterinary Medicine, Animal Resources and Bio Security (CoVAB), with a consortium of partners, namely the International Livestock Research Institute (ILRI), the French Agricultural Research Centre for International Development (CIRAD) and International Service for the Acquisition of Agri-biotech (ISAAA) have embarked on implementing a new project titled; Capacitating One Health in Eastern and Southern Africa (COHESA) Project, funded by the European Union.
This project aims to generate an inclusive Research & Innovation ecosystem, facilitating rapid uptake, adaption and adoption of solutions to issues that can be dealt with using a One Health approach, with the One Health concept embedded across society in Eastern and Southern Africa (ESA), working for healthy humans, animals and environments.
The project was launched during a stakeholders meeting held on 7th December 2022 at the Biosecurity Centre, Makerere University. The function was graced by Prof. James Okwee Acai, the Deputy Principal of CoVAB, Rose Nakabugo from the Office of the Prime Minister and other government institutions   that include Ministry of Health, Kyambogo University and the National One Health Platform among others.
While officially launching the project, Prof. Clovice Kankya, the Project's Principal Investigator (PI) for East Africa welcomed the participants to the event. He noted that; the world is facing unprecedented, inter-connected threats to the health of people, animals, and the environment; addressing these threats requires cross-sectoral, systems-wide approaches.
"The One Health concept recognizes the interconnection between people, animals, plants, and the environment.COVID-19 and its origins as a zoonotic pathogen is a particularly pertinent example, but One Health concerns many of the other major threats of our time, such as climate change and disease emergence, antimicrobial resistance, ecosystem destruction with loss of biodiversity and the fragility of food and feed systems.
In a globalised world, it is imperative that all nations and societies better manage One Health. In this project we look to build One Health capacity in Eastern and Southern Africa" Prof.Kankya explained of the new project
Expected outputs
Government entities with OH mandates and OH stakeholders across society capacitated in cross-sectoral collaboration around OH
Government entities capacitated in the development of evidence-based OH strategies and policies
National secondary, tertiary, and vocational education institutes strengthened in building OH capacity for the next generation workforce
Research institutes capacitated in training next generation OH researchers
Research institutes capacitated in identification, development, adaption, and delivery of OH solutions (technologies, soft skills and strategic approaches for addressing current challenges)
Service providers (public, private) capacitated in identification, adoption and delivery of OH solutions
OH related Public-Private Partnerships strengthened in delivery of OH solutions and consultation on OH issues
Contribution to emerging understanding on OH, its appropriate use and added value
Knowledge and Information on OH research and policies in ESA promoted through project platforms
In his remarks, Professor James Okwee Acai, the Deputy Principal on behalf of the Principal Prof. Norbert Frank Mwiine emphasized the importance multi-sectoral approach and collaboration in One Health adding that capacity building is key in One Health research. He also thanked partners for choosing to work with Makerere University as a trusted partner in One Health research.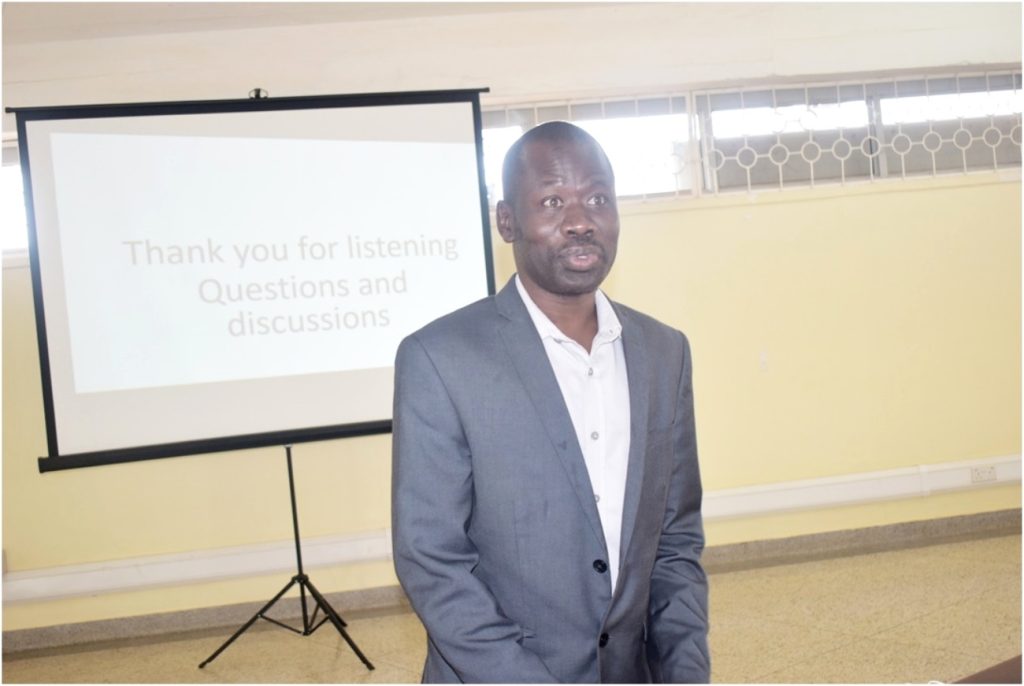 In her remarks, Rose Nakabugo from the Office of the Prime Minister said, 'Uganda as a country is faced by zoonotic diseases thus the coming of COHESA will help in addressing these challenges affecting humans, animals and environment.' She, in a special way, thanked the project team lead for Uganda, Prof. Kankya for taking lead in an initiative that will help in knowledge generation and provide direction for One Health including a curriculum for further education in One Health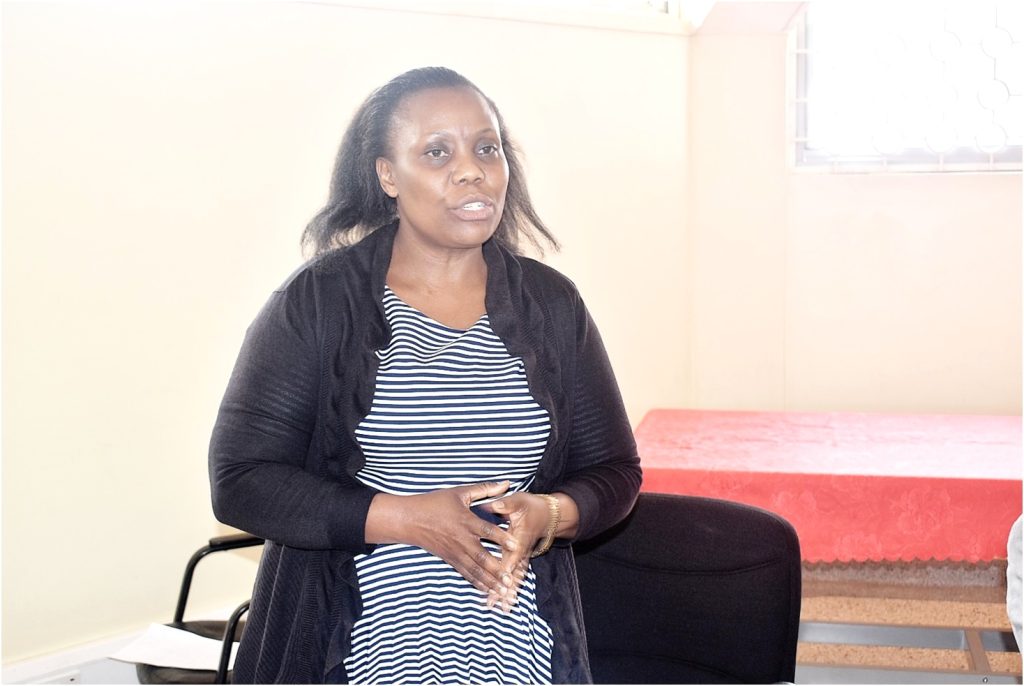 During this launch, One Health Stakeholders were taken through focus group discussions, interviews with key stakeholders were organized, and the Q & A feedback and evaluations were collected. The focus group session was chaired by Mr. Okello Justine from COVAB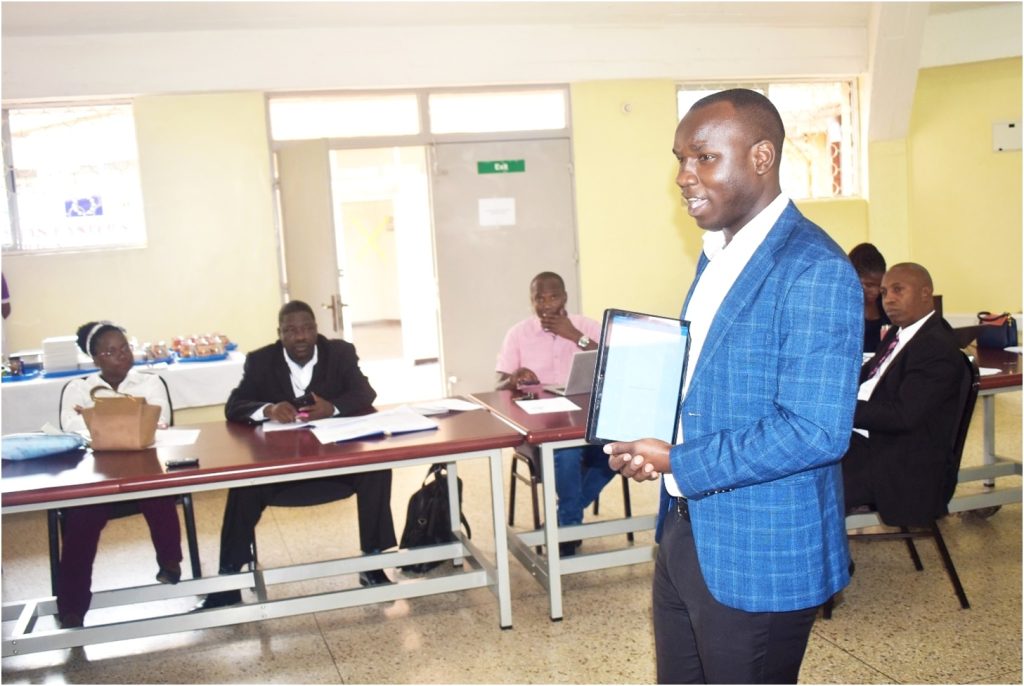 Some of the issues highlighted by the participants were relevance of One Health at their workplace, the importance of capacity building in one health, funding challenges around One Health, capacity building, coordination and collaborations around One Health, what should be done to promote One Health and challenges and the future of One Health in 10 years from now.
More about the Project
The COHESA project consortium works with in-country multiplier organizations (mostly One Health research and implementation organizations) to deliver the project to beneficiaries, mainly government, education, research and service providers engaged in One Health.
Duration: December 2021-November 2025 (funded by the European Union)
Project Leads:
Theo Knight-Jones (ILRI), Alexandre Caron (CIRAD); Margaret Karembu (ISAAA)
For more information, visit the project website: https://www.ilri.org/research/projects/capacitating-one-health-eastern-and-southern-africa
Antimicrobial Awareness Resistance Awareness Week, 18th-24th November, 2022: "Public Cautioned on Self Medication & Misuse of Drugs"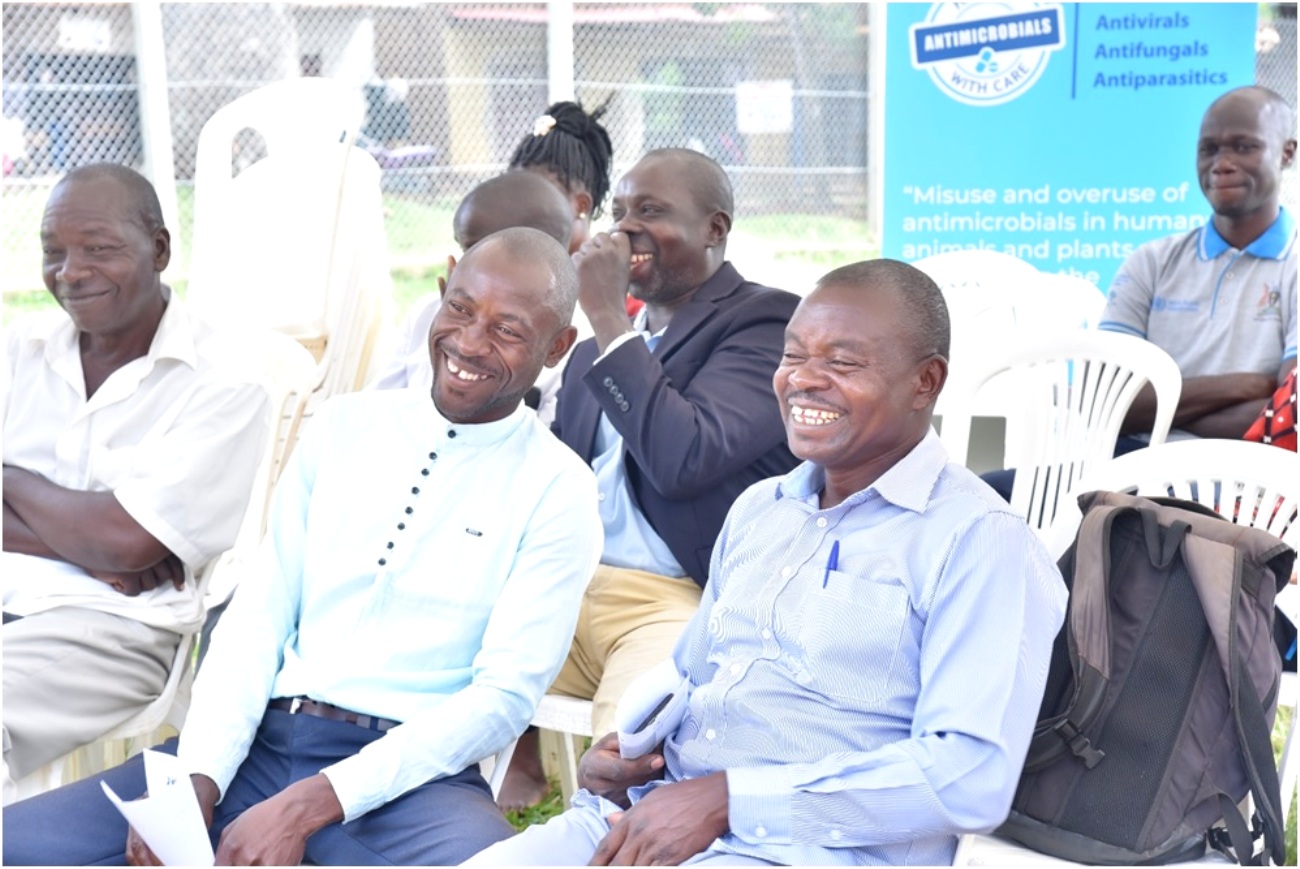 By Joseph Odoi
Assoc. Prof. Lawrence Mugisha from the College of Veterinary Medicine, Animal Resources and Bio Security (CoVAB), Makerere University has cautioned the general public on self-medication and misuse of drugs.
This call comes at a time when microbial infections are becoming increasingly resistant to available drugs under the scientific phenomenon known as Antimicrobial resistance
According to WHO, Antimicrobial resistance (AMR) occurs when bacteria, viruses, fungi and parasites change over time and no longer respond to medicines, making infections harder to treat and increasing the risk of disease spread, severe illness and death. As a result of drug resistance,antibiotics and other antimicrobial medicines become ineffective and infections become increasingly difficult or impossible to treat.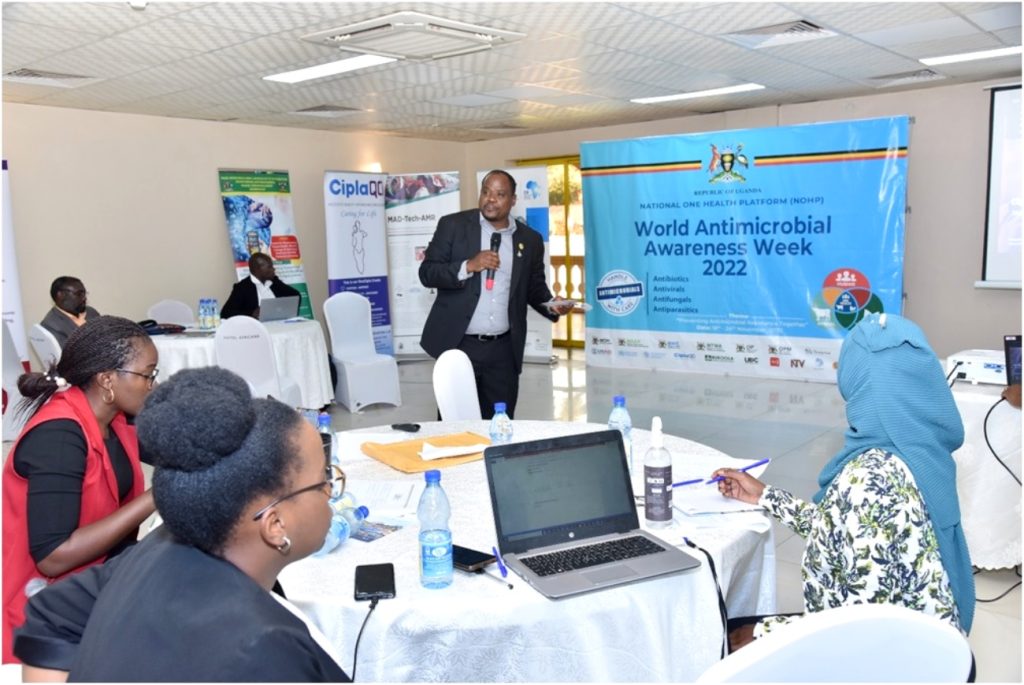 While gracing the Antimicrobial resistance Awareness Week Dialogue (AMR) held at Hotel Africana, Kampala Uganda, Prof. Lawrence Mugisha said Antimicrobial resistance is on the rise locally and globally mainly due to over consumption and misuse of antimicrobials thus need for urgent attention.
''Antimicrobial resistance is on the rise locally and globally mainly due to over consumption and misuse of antimicrobials. Self-medication is now rampant in low and middle-income countries especially here in Uganda where antimicrobials especially antibiotics are accessed over the counter in pharmacies and drug shops without a prescription throughout the country.
There are wide malpractices among professionals dealing with drugs despite the existing regulations and guidelines for prescriptions. The majority of the consumers and end users are not aware of the consequences of just taking antibiotics, taking low doses, not finishing the dose while dealing with conditions that have not been properly diagnosed.
There are a number of misuse practices with antibiotics that have not been well explored and discussed publicly like sharing of antibiotic doses among family members, use of antibiotics meant for human treatment in animals and vice versa.
In livestock practice, the situation is worse especially when antibiotics are used for disease prevention in feeds and water, a common practice in poultry farming. These malpractices and misuses in using antimicrobials require urgent attention in all efforts to addressing antimicrobial resistance challenges'' explained Prof. Mugisha.
''We require massive campaigns to raise public awareness on the dangers and consequences of the inappropriate use of antibiotics and appropriate actions expected from every actor at different levels. The package of different actions to address antimicrobial resistance should be universal using one health approach'' he recommended moving forward.
In his remarks to mark the overall Awareness event held at Nakasongola District, Mr. Musa Ssekamatte on behalf of the National One Health Platform (event organizers) welcomed participants to the event. He noted that the main purpose of the World Anti-Microbial Awareness Week is to increase awareness and understanding of antimicrobial resistance (AMR) and promote best practice among the general public to reduce emergence and spread of drug-resistant pathogens.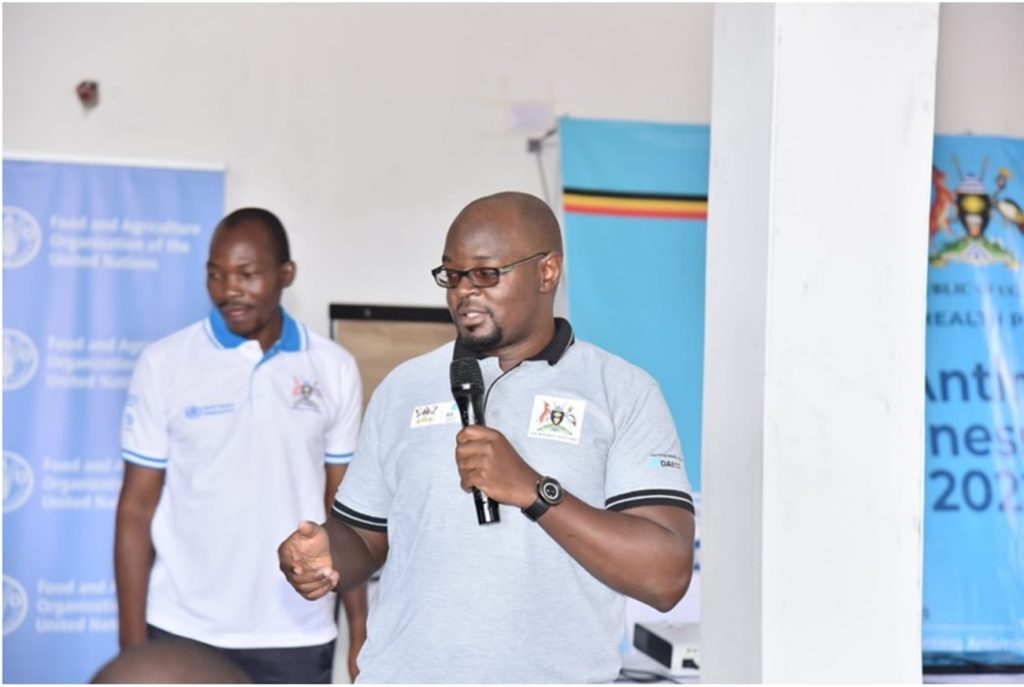 Citing the WHO report, Mr. Sekamatte noted that AMR is one of the emerging public health challenges that if left unchecked will contribute to 10 million deaths per year.
To address this problem, Mr. Sekamatte revealed that a national one health platform was established to enable Uganda implement the National Action Plan against AMR. The National One Health Platform enables different sectors to work together in prevention, detection and control.
As part of the national action plan against AMR, He highlighted the following
Awareness
Surveillance
Training
Research
In his remarks, Muyanja Elaad -the secretary for health and Education at Nakasongola representing the Resident District Commissioner thanked National One Health Platform for handpicking Nakasongola as a host District for this year's AMR Awareness Celebrations. He noted that AMR is now a serious concern adding that AMR touches everyone thus need for a multi-sectoral approach. He called upon all participants to be patriotic by observing hygiene in human health and animals, proper eating habits.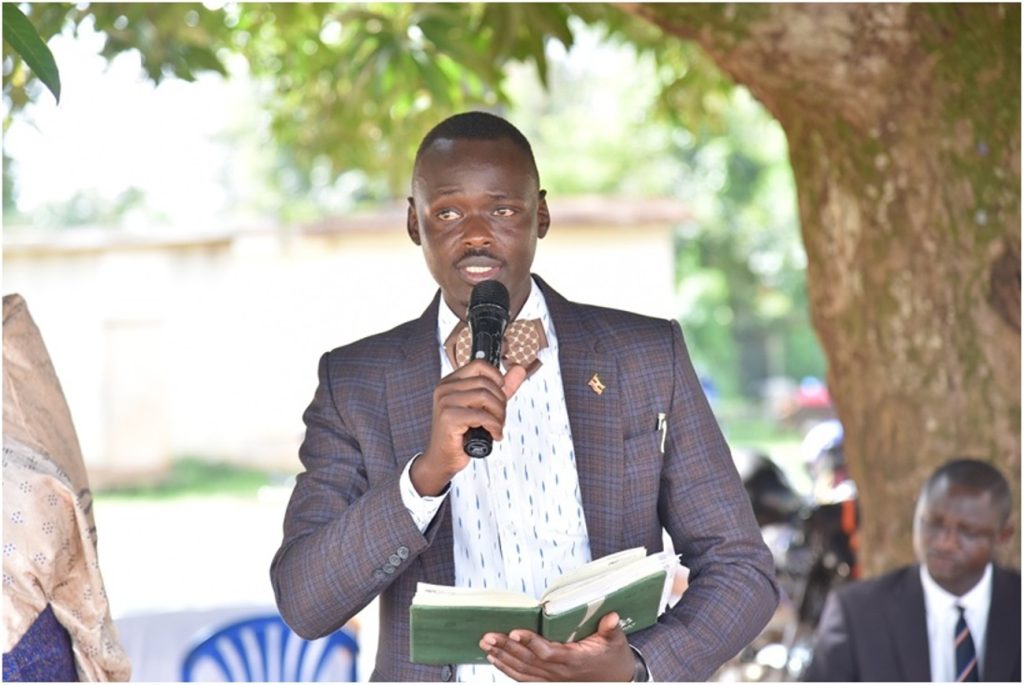 During the long week WAAW sessions, participants were introduced to some of the strategies to promote responsible uptake of antimicrobials and innovations and safe practices aimed at lowering uptake of antimicrobials in plants, animals and humans among others. The Awareness Week attracted notable government officials namely; Nsamba David-Nakasongola District Fisheries Officer, Uma Charles, the Chief Administrative Officer at Nakasongola and Nakamya Sarah –the Nakasongola District Production Officer among others. The day's activity was coordinated by Dr. Ssekamatte of the One Health Platform . To read about how to prevent AMR visit: https://www.fao.org/news/story/en/item/1330872/icode/