Vice Chancellor's Roster against Sexual Harassment Meets, Shares Milestones & Experiences
The Vice Chancellor's Roster of 100 to investigate Sexual Harassment at Makerere University has called upon the University Leadership to reinforce its commitment and support toward elimination of violence, abuse and sexual harassment at the university.  This was during the two days (14th– 15th June 2022) of the Refresher Training that was organized by Makerere University Gender Mainstreaming Directorate in partnership with UN Women.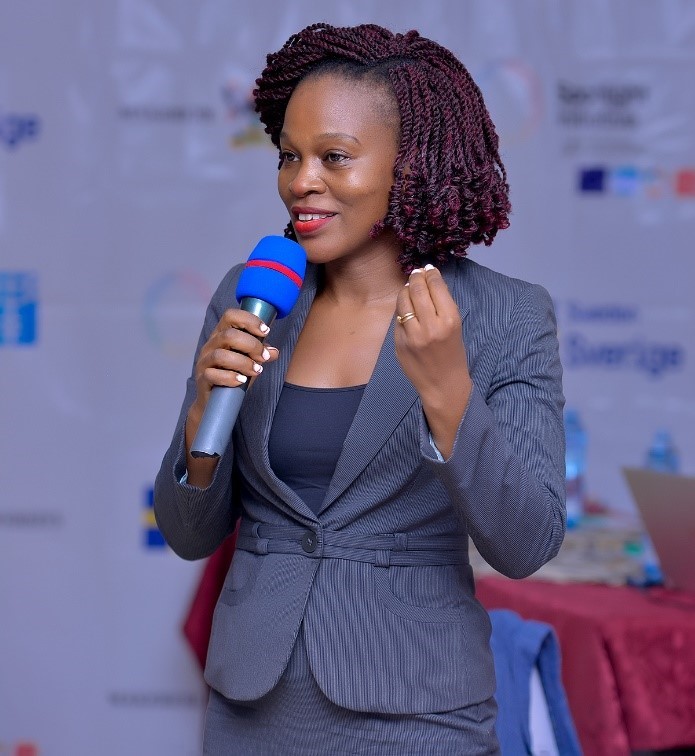 In line with section 18 part (a) of Makerere University Policy and Regulations against sexual harassment 2006 (as amended), the Vice-Chancellor on 1st August 2019, appointed 100 members of the Vice Chancellor's Standing Roster to investigate sexual harassment.
According to Makerere University Policy and Regulations against Sexual Harassment, the Vice Chancellor's Roster of 100 includes well-selected persons of integrity from which ad-hoc committees will be drawn to investigate specific reported complaints of sexual harassment. The Roster represents all categories of groups in the University community that is; academic, administrative, and support staff, students (undergraduate and postgraduate) as well as all hierarchical ranks within those categories.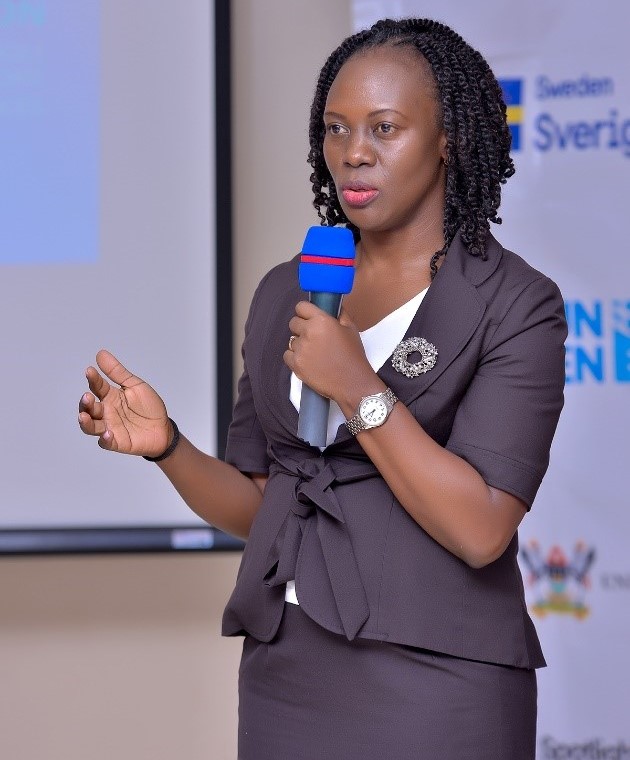 The team appreciated the University Management for taking a bold step aimed at breaking the power-authority chains that had acted as barricades to perpetrators and protected them as untouchables. They further appealed to the University leadership to always cooperate and support the teams/members investigating sexual harassment cases. "We need back up from the leadership to ensure that however powerful a person is, as long as they have been mentioned in any Sexual Harassment scandal, they are not protected."
During the training, the team recognized the critical importance of their work and also highlighted the possible risks involved when investigating sexual harassment cases including death threats to both the victims and investigators. In addition, the team recorded the need to intensify sensitization campaigns in order to reduce the knowledge gap on Gender-Based Violence, abuse, and sexual Harassment that exists among staff and students as well as the wider University community.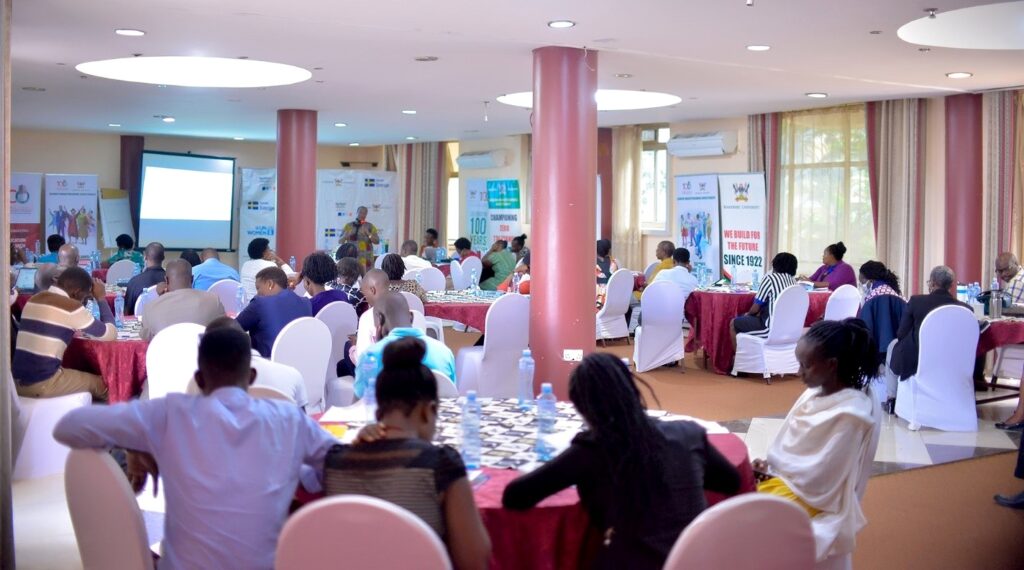 Sharing milestones and experiences
The team also shared experiences, and progress achieved throughout the two years of executing their work. In a presentation made by Ms. Susan Mbabazi, the Principal Gender Officer -Gender Mainstreaming Directorate, since 2019, the VC's Roster of 100 has been able to investigate to conclusion eight (8) cases out of the twenty-two that were reported.
"Twenty-two cases have been reported for the last two years, eight (8) were investigated to conclusion of which five (5) were successfully handled and three (3) were acquitted, one (1) case has been referred to the police; Three (3) cases were overtaken by events and they lost jurisdiction and one (1) case was withdrawn," she said. 
Ms. Mbabazi noted that the results indicate a stronger step that has been taken by the team to execute their duties amidst recognizable challenges including the COVID-19 pandemic that hit the world for two years. She was optimistic that after the lockdown, their work will be much easier, highlighting the Nine (9) cases that are currently being investigated.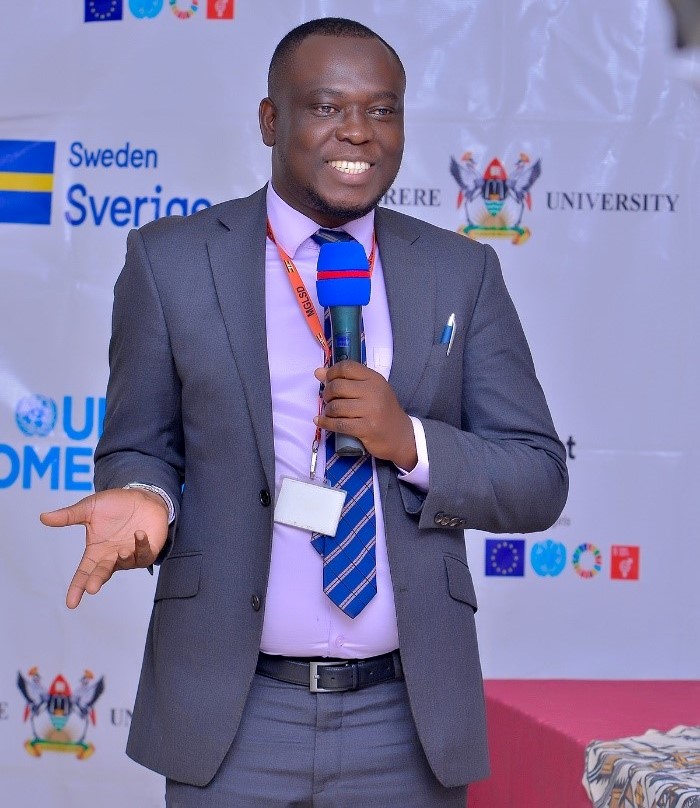 In the same training, participants also reflected on the Makerere University Gender Equity Policy and Policy and Regulations against Sexual Harassment as key tools in the fight against the vice at the university. In an interactive session conducted by the Director of Gender Mainstreaming, Dr. Euzobia Mugisha Baine, the team called for an enhancement in the dissemination and communication of the two policies to both staff and students.
"It is high time we utilize all the communication and information points of the university to communicate and emphasize the importance of the two policies. The extended knowledge of the policies should be one of the key performance indicators for the University and students' leadership," they noted.
In a speech read by Ms. Nina Asiimwe Byarugaba, the Deputy Country Representative of UN Women Uganda Ms. Adekemi Ndieli, commended Makerere University for the review and production of the Policy and Regulation Against Sexual Harassment; noting that the policy provides the much-needed institutional framework to effectively respond to sexual harassment issues in a well-coordinated, coherent fashion, one that will particularly promote perpetrator accountability.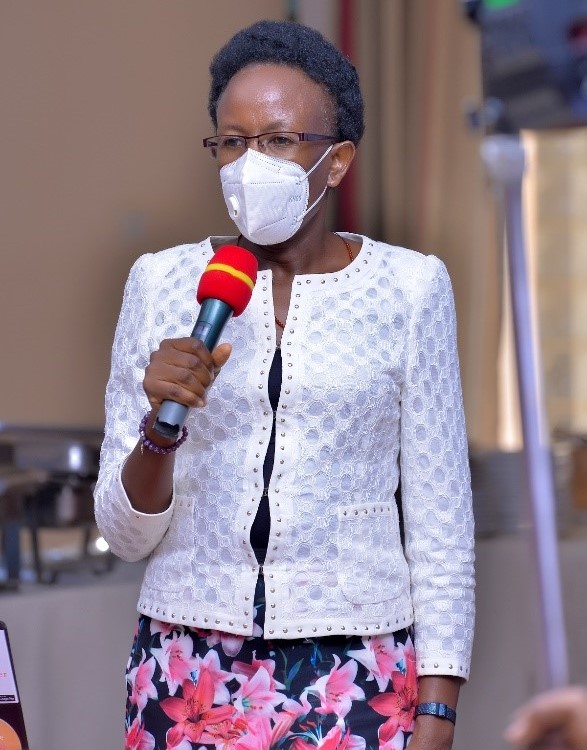 "UN Women in Uganda is committed to ending all forms of violence against women and girls. We recognize that ending violence against women and girls is a critical move to ensure that they have access to justice. We emphasize that access to justice is an essential ingredient for effective, accountable, and gender-responsive to the realization of women's and girls' rights which cannot be denied," she said.
Noting that violence against women and girls is highly pervasive, entrenched and normalized in Uganda, Ms. Ndieli, stressed, that although efforts have been put in place to abate it, through legislation and sensitization of the relevant duty bearers on how to effectively manage gender-based violence cases, obtaining full protection and accountability of GBV crimes remains a challenge.
"We are mindful of the fact that efficient and effective management of gender-based violence cases requires extensive preparation, specific skills, substantive knowledge and resources, and the Policy and Regulation Against Sexual Harassment is a critical solution to these needs," she noted.
She extended sincere appreciation to the Gender Mainstreaming Directorate and Makerere University for conducting a refresher training for members of the Vice Chancellor's Roster of 100 as a follow-up on progress as well as re-equipping the team with skills and techniques for addressing some of the persistent challenges of access to justice for women and girls.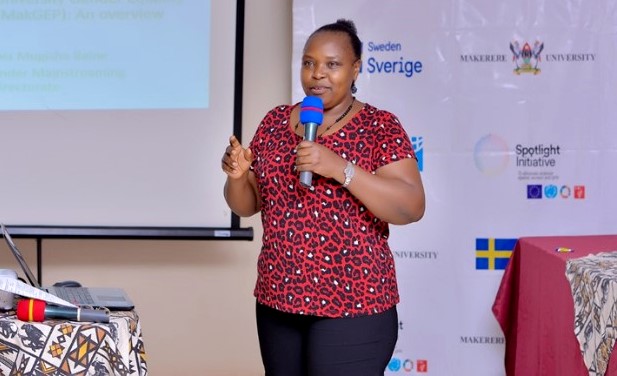 Members also highlighted the role of men in the elimination of gender-based violence and particularly, sexual harassment among communities.  In a presentation made on Male Engagement in Gender equality interventions: What can men do to work with women in challenging sexual harassment and gender-based violence at Makerere University, Dr. Julius Kikooma noted the manner in which the socialization processes are embedded within the men's sexuality and their psyche is ill-explored. According to him, the socialization processes that men undergo in their sexual development can lead them toward normalizing sexual violence.
He called for collective efforts to harness positive masculinities to promote an educational environment that is free of sexual harassment. In the same spirit, Dr. Kikooma urged the Makerere University community to open up opportunities to question hegemonic beliefs and practices upon which harmful forms of masculinities in Higher education institutions are constituted.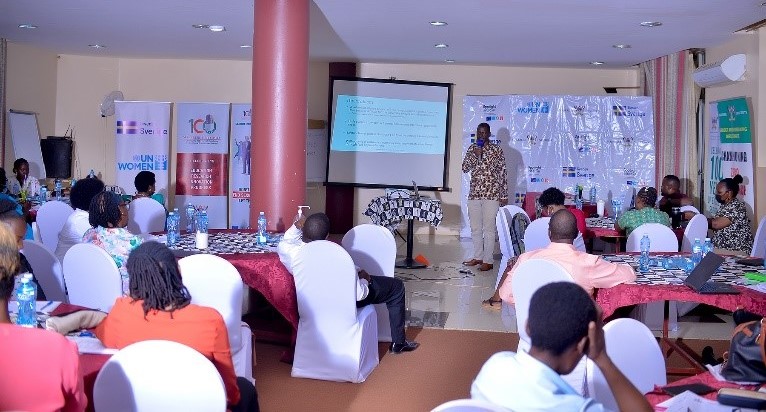 "We need to rethink and re-imagine institutions of higher learning as intellectual spaces with Institutionalized structures and spaces that promote conversation on progressive male behaviors and practices," he stated.
Participants were also engaged on:
Legal and Policy Frameworks for Gender-Based Violence and Violence against Women and Girls by Mr. Mayanja Idi Mubarak, Principal Women in Development Officer- Ministry of Gender, Labour and Social Development
Sexual Harassment Prosecutions; Lessons from the Office of the Director of Public Prosecutions by Samali Wakooli, Assistant Director of Public Prosecutions and Head of Gender Children and Sexual Offences Department.
Sexual Harassment Investigations; Lessons from the Uganda Police Force by Rose Nalubega, Commissioner, Sexual, Children Offences and Trafficking in Persons Department, Directorate of CID, Uganda Police Force.
Strategies for effective staff and student mobilization against sexual harassment by Prof. Fred Babweteera
---
Application Forms for Admission to Public Universities 2024/2025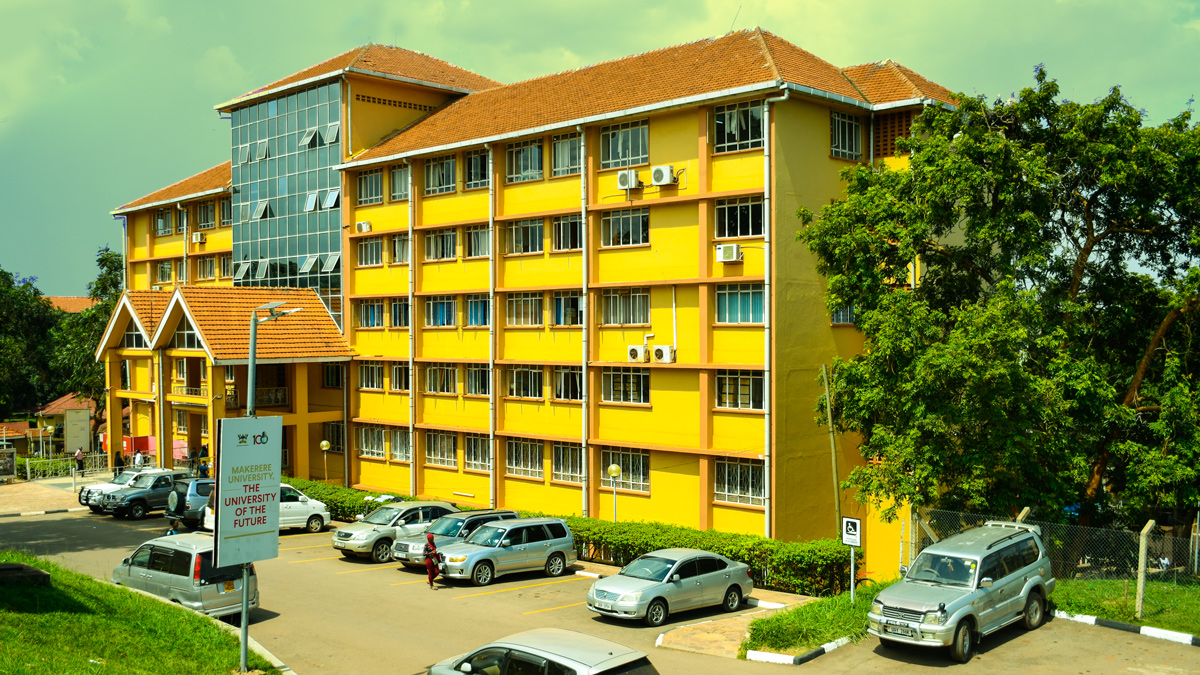 The Academic Registrar, Makerere University informs all Head Teachers of A 'Level schools that application forms for admission to public universities for senior six candidates (UACE 2023) for the 2024/2025 academic year will be ready for collection from the university from Monday 4th December, 2023.
The application forms should be collected from the Office of the Academic Registrar, Senate Building, Level 3, Makerere University.
Issuing of the application forms will start on Monday, 4th December 2023 on payment of a non-refundable application fee of Uganda Shs. 52,000/=(fifty two thousand Uganda shillings only) per application form.
You are advised to get a pay reference number (PRN) using the ACMIS system (http://pay.mak.ac.ug) to enable you pay the application fees in any bank used by Uganda Revenue Authority (URA).
The forms are for Ugandans only.
Please note that only Head Teachers or their authorized representatives will be served.
The closing date for submitting the completed application forms will be Wednesday 31st January, 2024.
Prof. Buyinza Mukadasi
ACADEMIC REGISTRAR
African Universities urged on developing comprehensive safeguarding policies with critical elements of safety & protection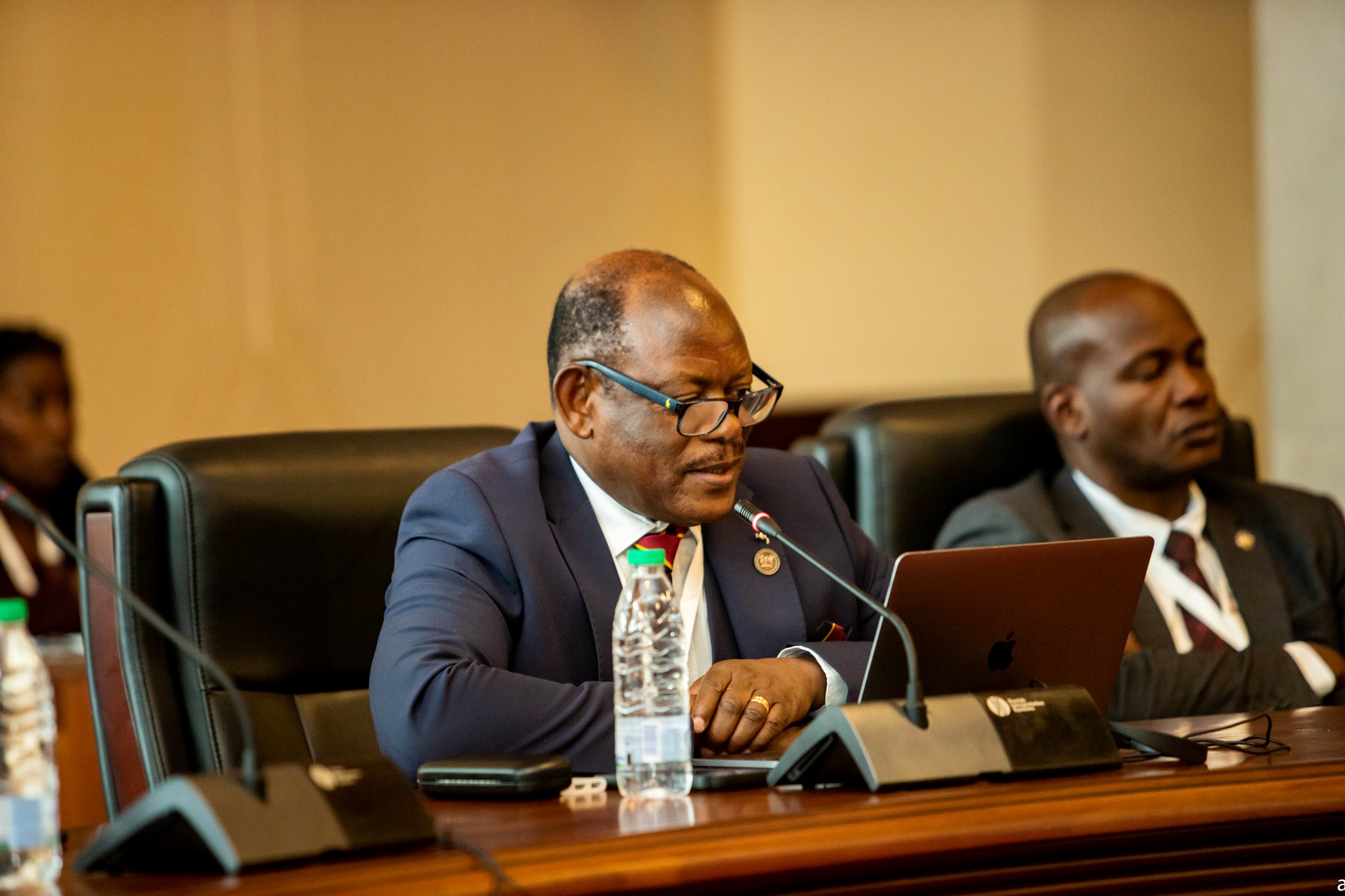 The Vice Chancellor of Makerere University, Prof. Barnabas Nawangwe has urged Universities and other institutions of higher learning in Africa to embrace the approach of having comprehensive safeguarding policies where important elements of safety and protection are considered and all the common forms of risk, abuse and harm are emphasized.
This was during the Vice Chancellors' Forum, one of the high powered side events of the RUFORUM Annual General Meeting that provides significant platforms for Vice Chancellors of all RUFORUM member Universities to engage, discuss, deliberate and guide on how universities, government and development partners can support the RUFORUM vision and mission of becoming a leader in higher agricultural education.
The Vice Chancellors' Forum 2023  that was held in Yaoundé Cameroon during the 19th RUFORUM Annual General Meeting that proceeded from 28th October- 2nd November 2023 was the most attended ever with over 150 Vice Chancellors from 40 African countries and other parts of the world. The Forum deliberated on emerging and contemporary issues in higher education to strengthen university systems, promote inclusion and enhance the relevance of universities in national and regional development.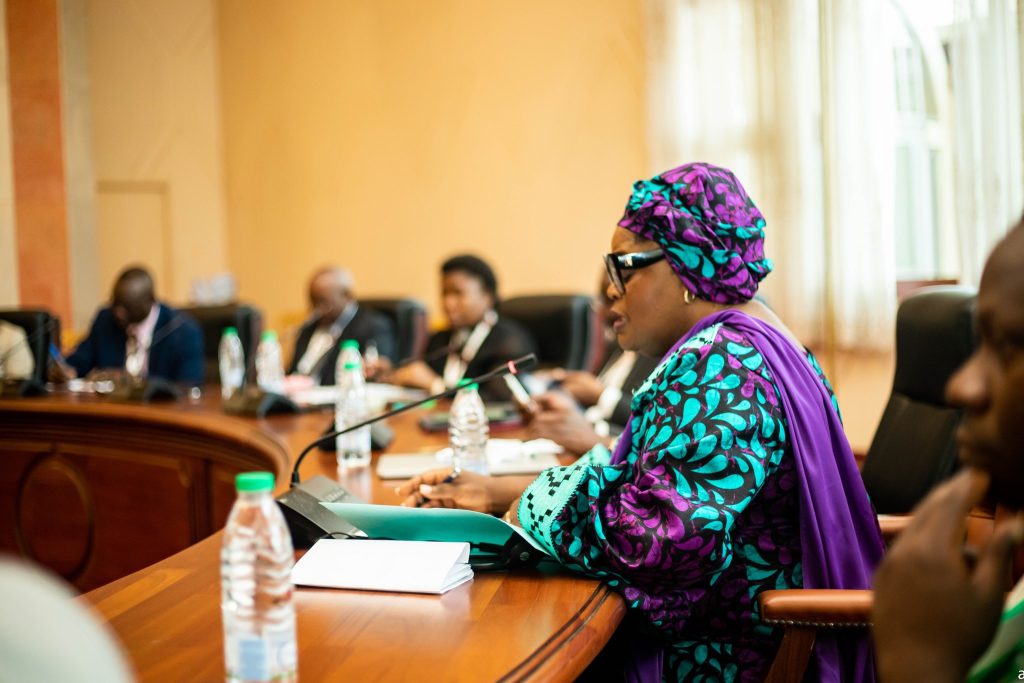 In her welcome speech, Prof. Theresia Nkuo-Akenji, RUFORUM Board Chair and Vice Chancellor University of Bamenda, Cameroon welcomed all Vice chancellors in attendance and acknowledged their strong commitment to the RUFORUM as a Network. She also appreciated the efforts of the Vice Chancellors in setting the agenda for the network to ensure its competitiveness.
According to her, RUFORUM has come of age but growth across every life's journey comes along with its own challenges and opportunities. She therefore thanked all the Vice Chancellors that have committed and continue to clear the membership fees in time on annual basis. "Your contribution of US$5,000 is what keeps the Secretariat operational," she said.
Prof. Theresia Nkuo-Akenji drew the attention of the Vice Chancellors to some critical issues such as low institutional burn-out rates of grant funding, the terrible completion rate of graduate students across the network, curriculum reviews that do not incorporate innovative academic programmes and policies that do not respond to global discourses. Noting that such issues have posed serious barriers achieving the network's objectives.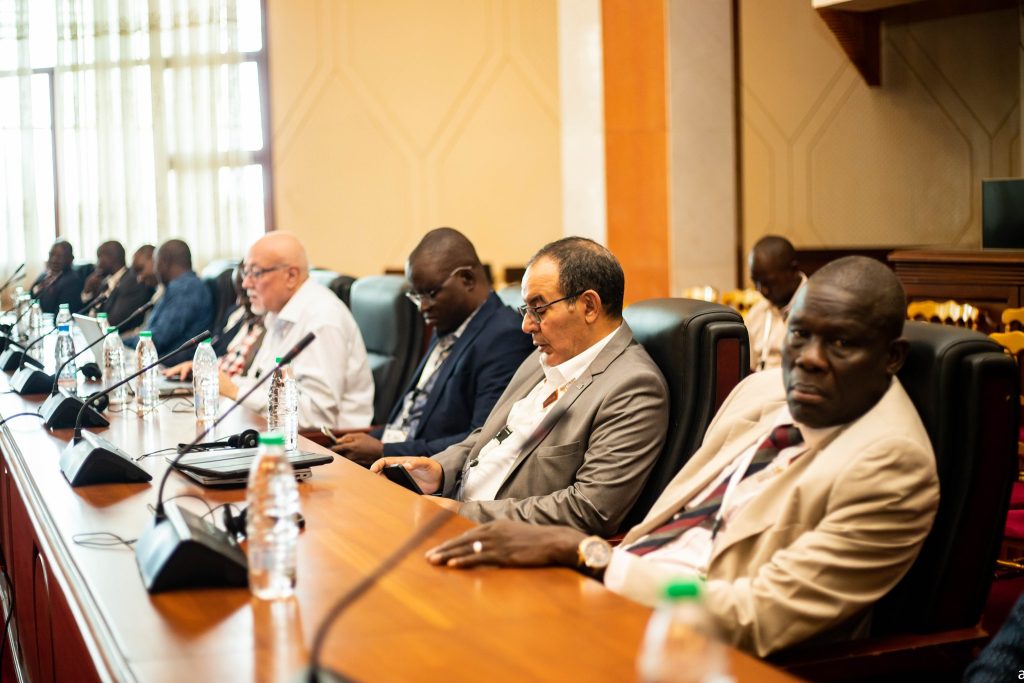 She urged all universities to collectively support the RUFORUM Secretariat during resource mobilization. "It is important to note that RUFORUM Secretariat is not a donor as many of the members might perceive it. Rather, RUFORUM Secretariat works with all of us to raise resources that can either be sub-granted and/or directly disbursed by the funding agency to each of the universities that is participating. The Secretariat can support the universities efforts in training and ideation processes as well as brokering partnerships with ease. However, we need to ensure that we are all cooperative," She stated. Presenting a lead paper titled, Enhancing Safeguarding at institutions of higher Learning, Prof. Nawangwe noted that Makerere University  is committed to being a professionally governed, equitable, inclusive and gender mainstreamed institution. In line with this commitment, Makerere University has cited the need to have a comprehensive safe guarding policy that is intentional in ensuring that important elements of safety and protection are considered and all the common forms of risk, abuse and harm are emphasized.
According to Prof. Nawangwe, over the years Makerere University has built a record of governing and administrative policies and frameworks such as the Makerere University Policy and Regulations against Sexual Harassment, Makerere University Gender Equity Policy, the Student Accommodation Policy, the Risk Management Plan, the  Policy on Persons with Disabilities, the Human Resources Manual as amended, Information and Communication Technology Policy  which addresses issues of cyber security  and abuse and the Open Distance and E-learning Policy. However, these do not adequately and comprehensively address the key elements of safety and protection.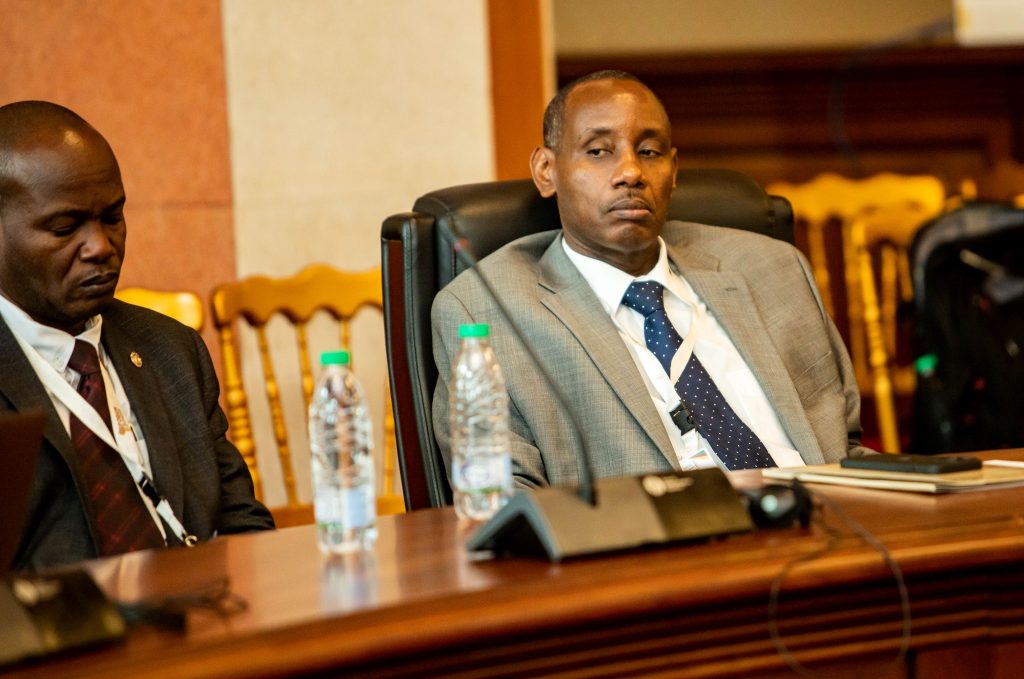 "These policies only feature identification and prevention as elements of safeguarding hence guidance on the report procedures are least provided for. They much highlight emotional risk and harm and neglect cyber security threats, financial exploitation, limitation of academic freedoms for staff and students," he said.
"All in all, the policies lack some of the internationally considered forms of risk, abuse and harm.  In Africa, we are the second recipients of refugees in the whole world, but we lack anything about protecting refugees in our policies and some of the policies do not have the strategic plans to address any form of risk, abuse and harm," he added.
He mentioned that the COVID 19 pandemic escalated the issue of mental health with so many cases of mental illnesses globally, an indicator that it is only in a safe and protected environment that people are mentally healthy to be fully creative and innovative.
The Vice Chancellors Forum 2023 also deliberated on topics such as exploring mechanisms for integrating universities into national and regional innovation systems and aligning African agricultural higher education to the future-of-work on the continent and globally.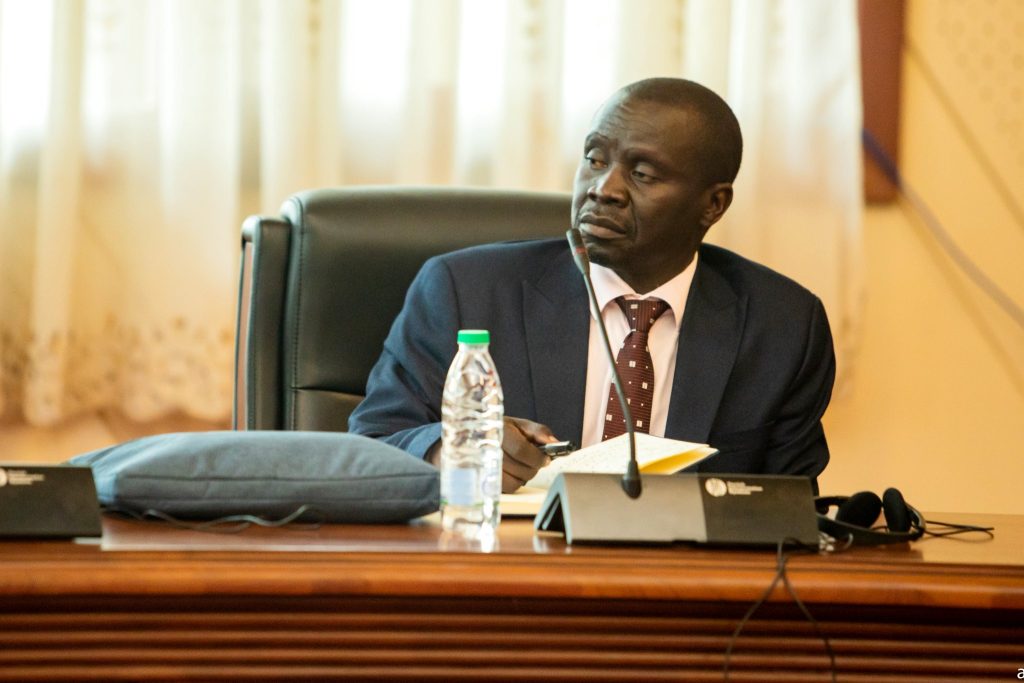 Presenting on behalf of Prof. Bonang Mohale, Chancellor, University of Free State, South Africa, Agnes W. Mwang'ombe, a Professor Emeritus of Plant Pathology- Department of Plant Science and Crop Protection- University of Free State said that university education has become very competitive yet it is crucial for universities to remain ahead and relevant to their clients and other stakeholders through inclusive virtual modes that have set in new dimensions such as in-house pool of talent that in most cases await to be tapped. She mentioned that it is high time for Universities to shun away from the rampant blame games of how African graduates are not ready to tackle community challenges and focus on revamping, modifying and creating new systems of conducting research.
"As universities, we are expected to produce relevant information, knowledge, technologies, and innovations to fulfill aspirations; develop mechanisms to tap on human resource and mobilize research funds for the university. There is need for actual retooling of academic staff to be able to harness the various competences and skills represented in the universities including students through building alliances and effective teams to grant calls with wider society impact," she said.
In the context of food and nutrition insecurity, Prof. Mwang'ombe noted that the changing climate has dwindled natural resources and increased social and economic inequalities hence raising concerns for more health food systems and eco-system services. She therefore called for collective efforts towards building resilience for sustainable agriculture and economic empowerment of those most affected by climate change through bio diversity restoration using natural based solutions.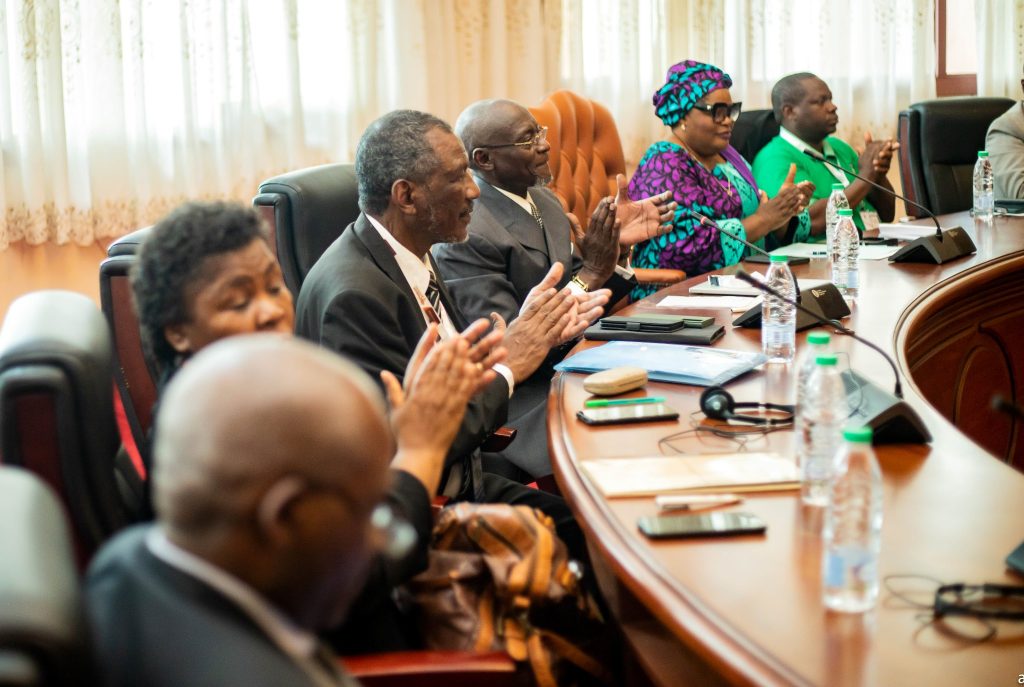 "Food and nutrition is constrained by many factors including the heavy reliance on very few staple crops yet Africa has the diversity of crops some of which can handle some of the current situations," she noted.
Painting a picture of the Future of Work for a competitive Africa, Prof. Peter Kamwi Matengu, Vice Chancellor, University of Namibia, was concerned about the role of higher education in developing interventions as a mitigating factor towards decreasing jobs in the agricultural sector. According to him, a report published in 2023 by the World Economic Forum recorded 673 million jobs across the globe. It is however expected that this number will decline by 83 million hence creating a job deficit of about 2%.
"It is not surprising that the field of agriculture which has increasingly been mechanized and automated will lose up to 60% of the jobs. The World Economic Forum report also notes that although the automation in Agriculture will create up to 25% of jobs, it is also expected that 75% of job will be lost in Africa if there is no intervention of up scaling and re scaling. This also means that 44% of the workers whose skills need to be upgraded will face a disruption," he said.
Prof. Kamwi Matengu called upon universities in Africa to undertake relevant, impactful, responsive research that majorly focus on participation.  " The kind of research, I am talking about should enable us translate our knowledge into practice  and African education should focus on national self- reliance and train people to be internationally competitive and to be very  aware that we have  the responsibility of the welfare of everyone,"  he emphasized. The Vice Chancellors' Forum 2023 was moderated by Prof. Roger Tsafack Nanfosso, Vice Chancellor, University of Dschang and Canon Prof. Olivia Nassaka Banja, Vice Chancellor of Ndejje University.
Call For Expression of Interest: MURBS Independent Trustee (RE-ADVERTISED)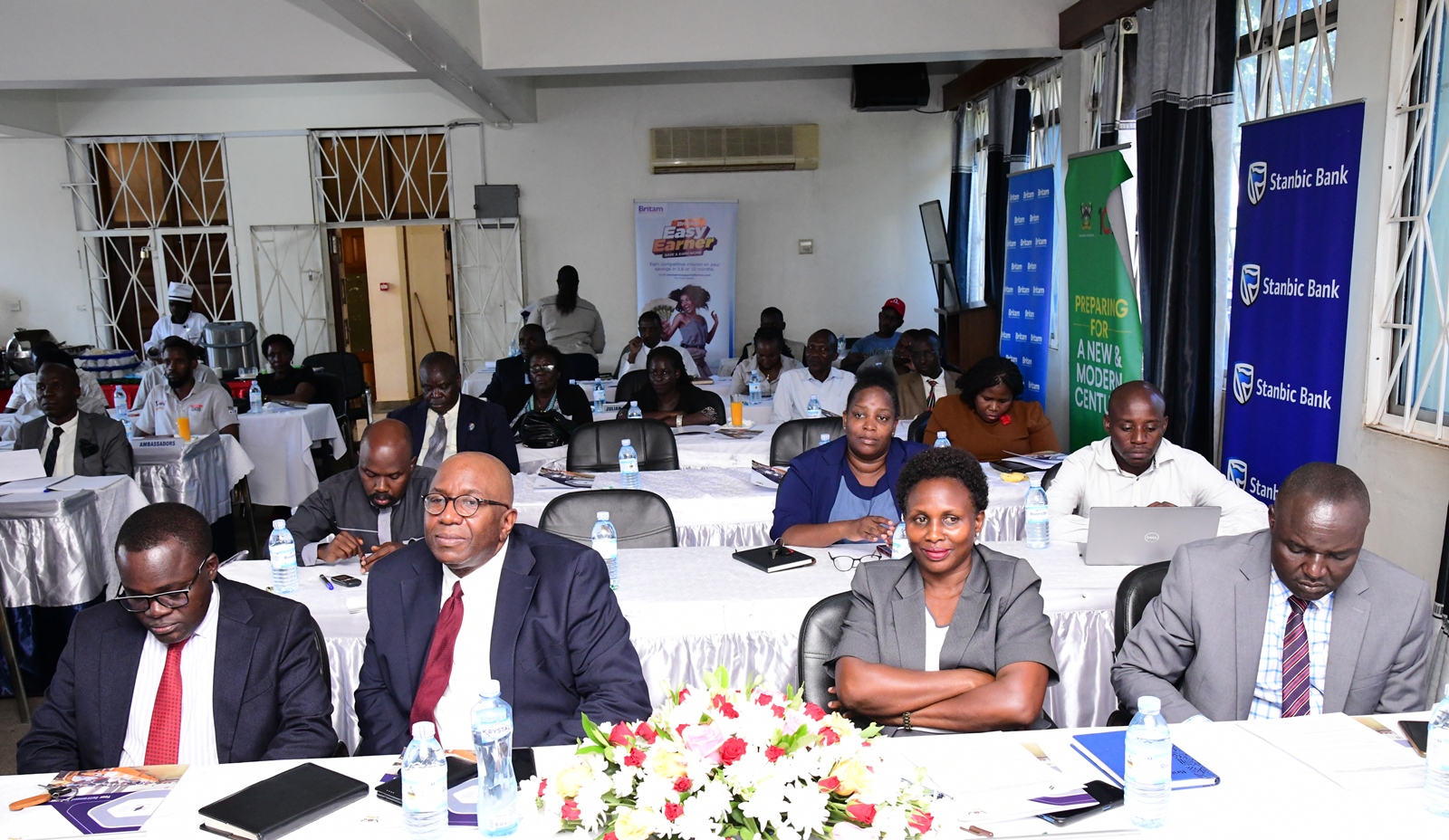 Makerere University Retirement Benefits Scheme (MURBS) is a Scheme for Makerere University staff. MURBS was established under irrevocable trusts with effect from 1st April 2009. MURBS was set up by Makerere University for the purpose of providing retirement benefits to employees of Makerere University upon retirement from the University. The Scheme is governed by a Board of Trustees whose fiduciary mandate is enshrined under the Trust Deed and Scheme Rules. MURBS is a Mandatory Employer-Based Scheme that is licensed with the Uganda Retirement Benefits Regulatory Authority (License No. RBS.0005).
MURBS is inviting Eligible Individuals to submit their Expression of Interest to join the MURBS Board of Trustees in the capacity of an Independent Trustee.
Eligibility Criteria for the Independent Trustee of MURBS
Individuals interested in this role should satisfy the following Eligiblity Criteria:
a) Meet the MURBS Fit and Proper Criteria (Download the form from the MURBS website at https://murbs.mak.ac.ug/join-our-team/);
b) A minimum of a Postgraduate qualification in any of the disciplines; Strategy Planning and Management; Pension Administration and Management; Finance or Commerce, Investments; Insurance, Statistics, Actuarial Science, Economics, Mathematics, Literature, or Law;
c) At least 3 years' experience as a member of the Board of Directors of an entity with assets not less than Ushs 50bn or at least 3 years' experience as a Trustee of a Retirement Benefits Scheme whose Fund value is not less than Ushs 50 bn; and,
d) Not a member of staff of Makerere University or a member of Makerere University Council in the last five (5) years.
Submission Deadline: 3:00 pm on 19th December 2023.
Detailed Terms of Reference to support response to this call can be accessed via the link: https://murbs.mak.ac.ug/join-our-team/ or by sending an email to info@murbs.mak.ac.ug to request the same.