Environmental Chemistry for Sustainable Development (ECSDevelop) Project Launched
Overall Objective: The ECSDevelop Project launched at Makerere University on 8th June 2022 aims to increase capacity and contribution of environmental chemistry research in higher education in a bid to address the local and global priority needs in improving water quality.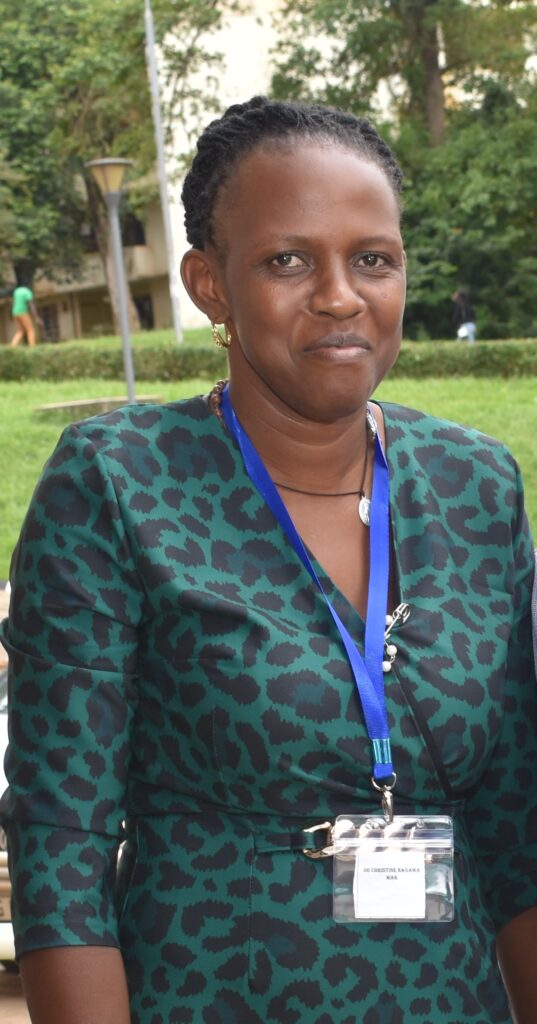 East Africa faces serious challenges in relation to atmospheric, soil and water pollution. The Lake Victoria basin and the Albertine Graben have not been spared either. The Lake Victoria Basin that is shared by Uganda, Kenya and Tanzania has undergone rapid urbanization in the last three decades. The high population density, rapid industrial growth and wastewater treatment plants in the vicinity of the lake have been reported as some of the sources of environmental contaminants such as plastic debris and endocrine disrupting chemicals. Aquatic ecosystems such as Lake Victoria have been reported as endpoints for plastics of all sizes, including microplastics. The harmful effects of microplastics such as starvation, death, oxidative damage, developmental defects and neurotoxicity to organisms have been reported. However, studies on the extent of microplastics pollution in fresh water bodies such as Lake Victoria and River Nile are limited.
The Environmental Chemistry for Sustainable Development (ECSDevelop) project, a joint programme between Makerere University, Uganda; Jaramogi Oginga Odinga University of Science and Technology, Kenya; the University of Natural Sciences and Life Sciences, Vienna; and Kyambogo University targets to investigate the seasonal fluxes, sources and trophic transfer of microplastics within the aquatic ecosystem of Lake Victoria and River Nile. To establish the effect of petroleum exploration and production activities carried out in the Albertine Graben, the research team will examine multifaceted application of nanotechnology in the field of bioremediation of petroleum hydrocarbons.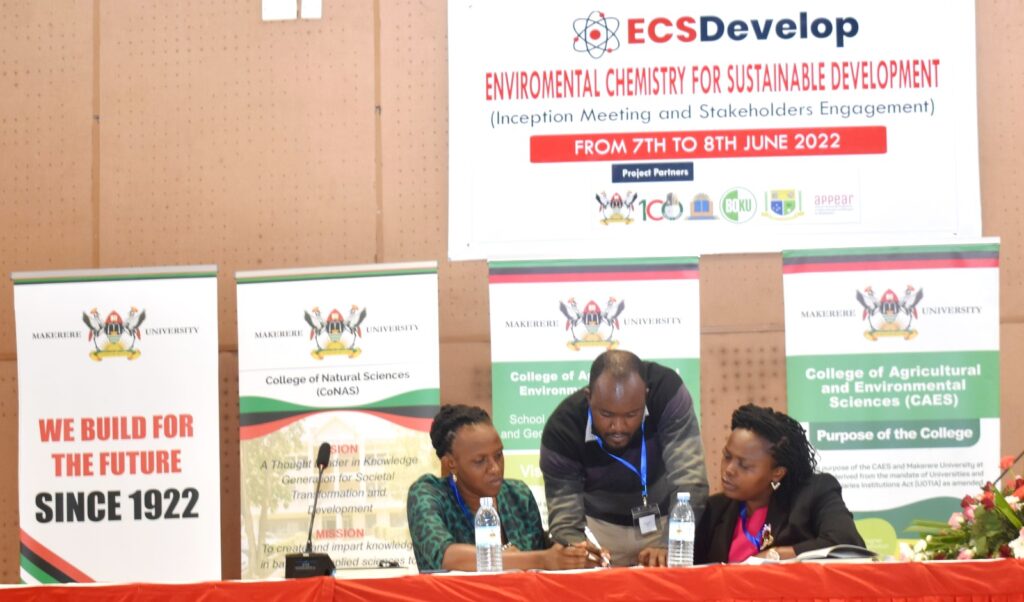 The overall objective of the ECSDevelop Project is to increase capacity and contribution of environmental chemistry research in higher education in a bid to address the local and global priority needs in improving water quality and advancement of remediation technologies. Through the project, the researchers will explore regional capacities to jointly streamline existing curricula on environmental chemistry and ecotoxicology; develop a novel cost-effective state of the art technology to track and clean up contaminants in wastewater using locally available resources such as moringa oleifera and other plant materials; and develop efficient remediation technologies for crude oil contaminated soils and water of the Albertine Graben, Uganda.
The project will also support training of 5 PhDs and 4 MSc graduate researchers at Makerere University, Kyambogo University and Jaramogi Oginga Odinga University of Science and Technology, Kenya.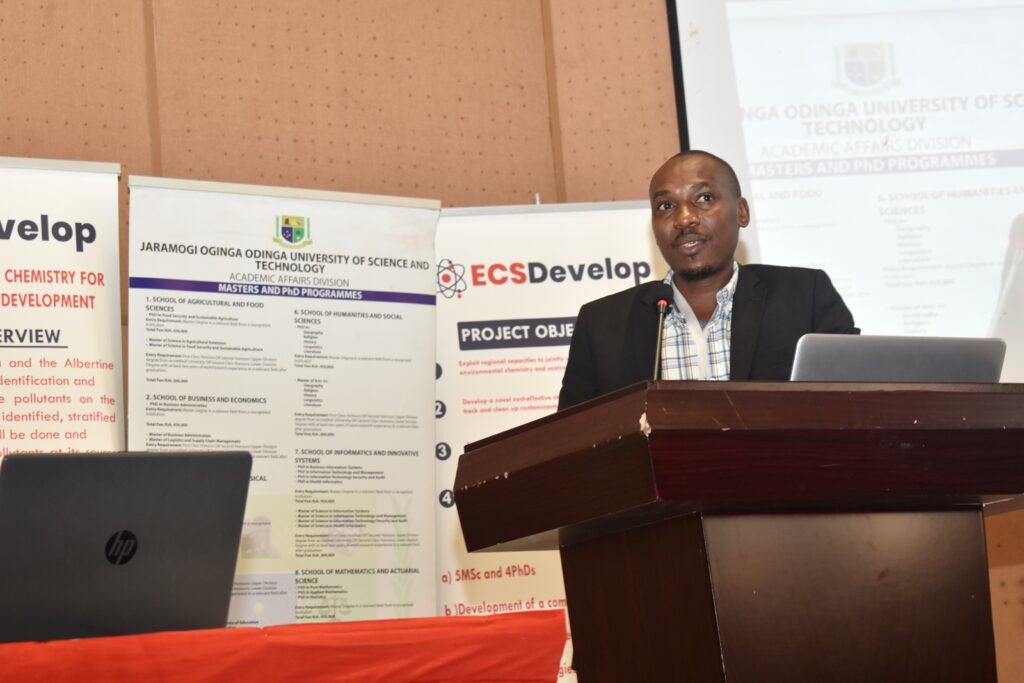 The three-year project launched by the Principal, College of Natural Sciences, Makerere University, Prof. Winston Tumps Ireeta on 8th June 2022 is funded by the Austrian Partnership Programme in Higher Education and Research for Development (APPEAR). The Principal Investigator is Dr Christine Betty Nagawa from the Department of Forestry, Biodiversity and Tourism at the College of Agricultural and Environmental Sciences (CAES), Makerere University. Other members of the consortium are; Dr Patrick Sebugere from the College of Natural Sciences (CoNAS), Makerere University; Dr Christine Kyarimpa from Kyambogo University, Uganda; Dr Solomon Omwowa from Jaramogi Oginga Odinga University of Science and Technology (JOOUST), Kenya; Mr Silver Odongo, Makerere University; and Ms. Emily Chelangat (KAFUCO).

Impact of the project
Under the project, curriculum in Environmental Chemistry and Ecotoxicology will be developed. It will be practical oriented to address the increasing societal challenges in environmental pollution and climate adaptations.
Publications, patents and policy briefs arising from research results will form an important baseline for new knowledge and technologies to be adopted.
The project intends to equip local farmers with relevant skills to boost the production of moringa and gooseberries, which will be a sustainable source of the scaled-up bioremediation technologies. This will in the long run contribute to environmental conservation in the Lake Victoria basin and Albertine graben, and improve livelihoods among the famers through sale of moringa and gooseberries.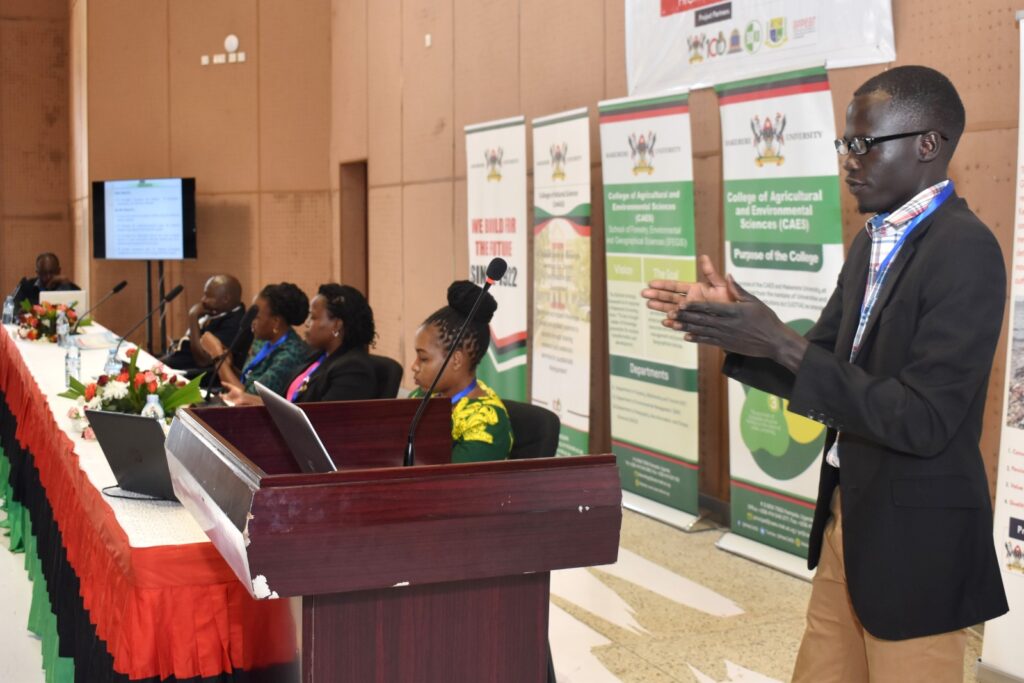 Stakeholders engagement
The research team held a two-day (7th-8th June 2022) meeting to introduce the project to stakeholders. The two-day workshop featured the launch of the project, presentations by Masters and PhD students, and a plenary discussion on how best to manage the project.
During the workshop, the Principal, CoNAS, Prof. Winston Tumps Ireeta and the Head, Department of Chemistry at Makerere University, Dr. John Wasswa pledged total support towards the implementation of the project.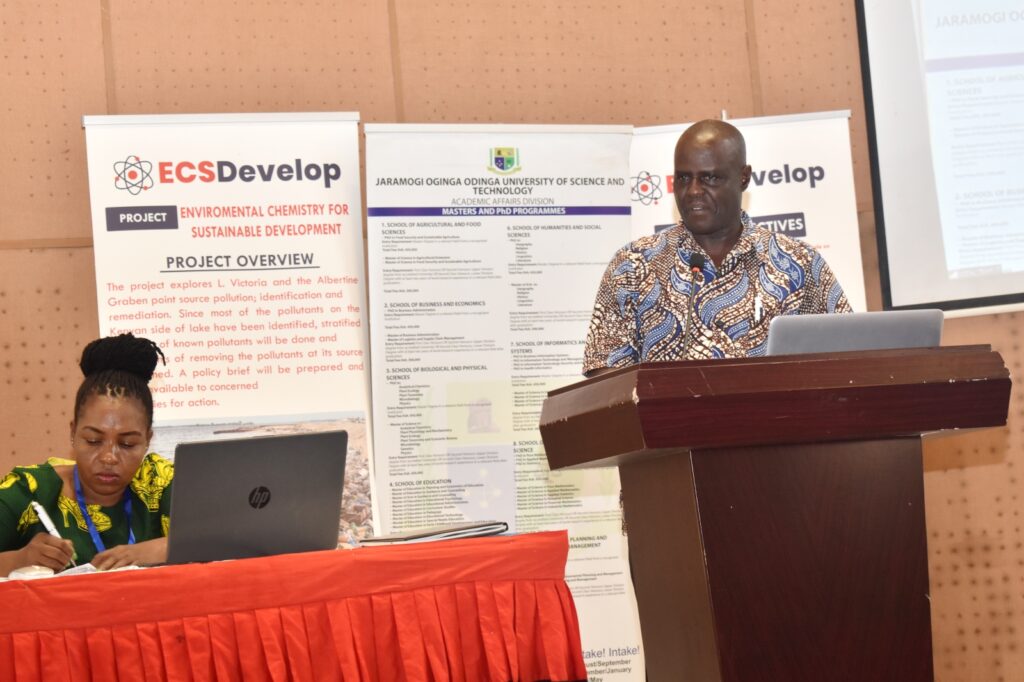 At the plenary session, stakeholders deliberated on the best modes of engagement with different stakeholders to increase impact of the project. They also discussed the gaps in the project and brainstormed on ways of sustaining the project. Participants called for massive sensitization on the dangers of microplastics and involvement of communities in the implementation of the project.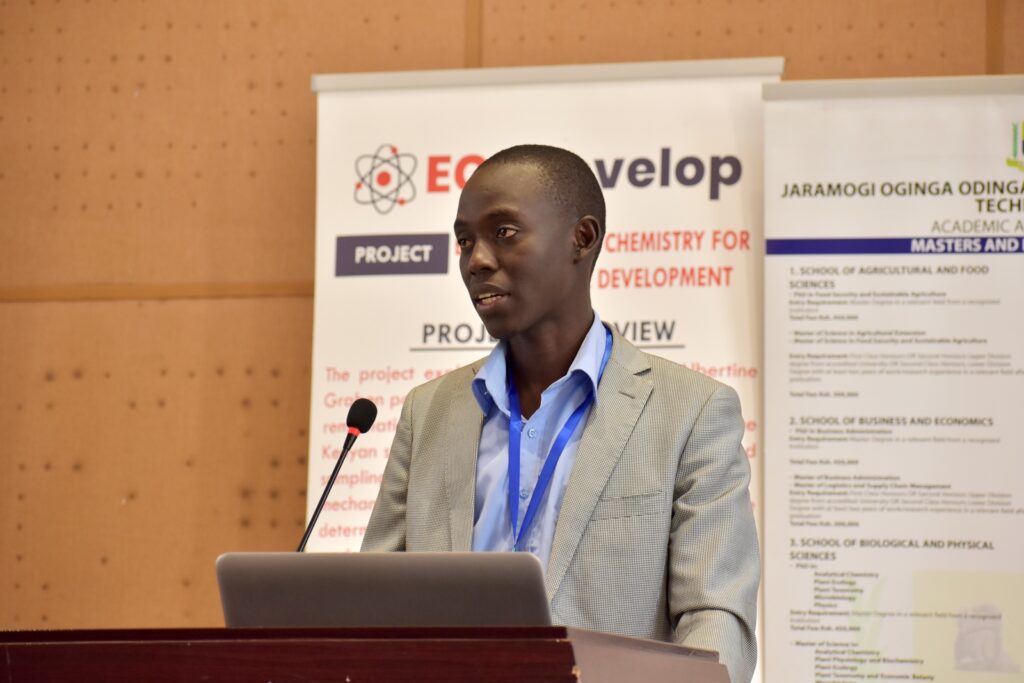 Research projects of students sponsored by the ECSDevelop project
Application of Nano particles in Bioremediation of Oil Spill in the Albertine Graben, Uganda– Abura Tobby Oliwit from the Department of Chemistry, CoNAS, Makerere University
Assessment of Acaricide Residues in Trans Nzoia County and Mechanism of their Adsorption by Zeolites – Sifuna Douglas Bukhebi from Jaramogi Oginga Odinga University of Science and Technology (JOOUST), Kenya
Occurrence of microplastics in the gastrointestinal tract and gills of Oreochromis niloticus from fish breeding areas of northern Lake Victoria– Faith Atukwatse, Department of Zoology, Entomology and Fisheries Sciences, Makerere University
Seasonal variations in the levels and trophic transfer of microplastics and nanoplastics in Lake Victoria basin – Godfrey Muhwezi, Department of Chemistry, Kyambogo University
Investigating Sources of Microplastic Contaminants into Lake Victoria through Nakivubo Channel – Simon Ocakacon, Department of Civil and Environmental Engineering, Makerere University
Thermodynamics and Kinetics of Hexachlorobenzene Adsorption on zeolites – Manada Timothy, Department of Physical Sciences, (JOOUST), Kenya
Sources, Seasonal variations, trophic transfer and magnetic carbon nanotunbe-removal of microplastics from the Ugandan portion of Lake Victoria – Omara Timothy, Uganda National Bureau of Standards
Sorption of Dichlorophenyltrichloroethane, Chlorpyrifos, Atrazine, and Glyphosate by activated charcoal and moringa husks in a packed small diameter column – Ahimbisibwe Michael, Department of Agricultural and Biosystems Engineering, Makerere University
Quantification, spatial prediction and green nano remediation of crude oil contamination in the soils and water of the Albertine Graben, Uganda, Amina Nalweyiso, Department of Agricultural and Biosystems Engineering, Makerere University
Mak Paves Path to Biodiversity Leadership: Inaugural ABS Project Workshop Strengthening Uganda's Nagoya Protocol Capacity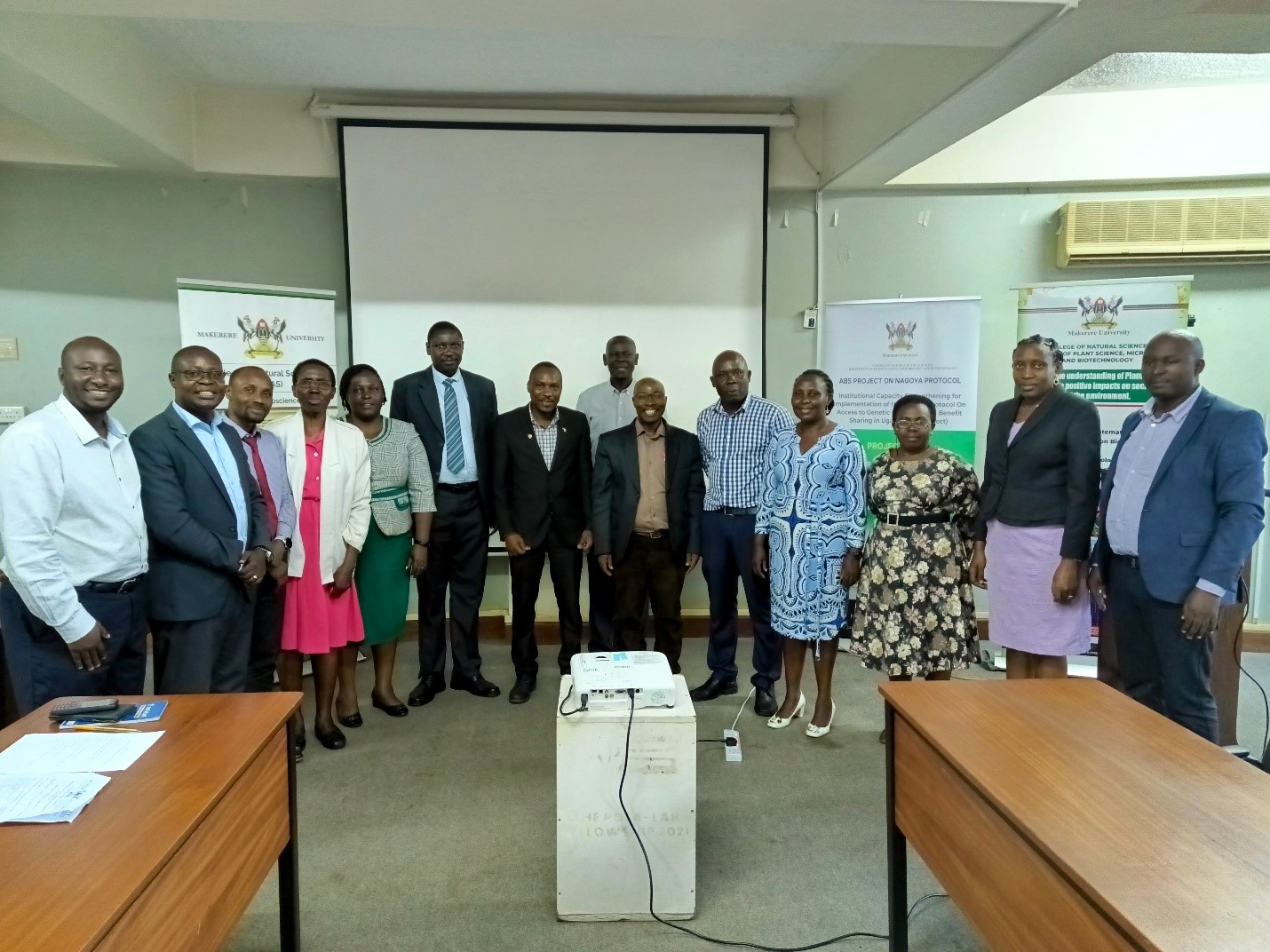 By Laban Lwasa
In a groundbreaking event that unfolded at Makerere University's Telepresence Center on November 7, 2023, the Inception Workshop for the ABS Project took center stage, hosted by the College of Natural Sciences (CoNAS), Department of Plant Sciences, Microbiology, and Biotechnology. Prof. Tumps Ireeta, Principal of CoNAS, set the tone with a warm welcome, highlighting Uganda's rich biodiversity and the pivotal role of the Nagoya Protocol in ensuring the legal utilization of genetic resources. The collaboration between NEMA and Makerere University, supported by the GEF, aims to equip professionals with ABS knowledge and position Makerere at the forefront of Nagoya Protocol compliance.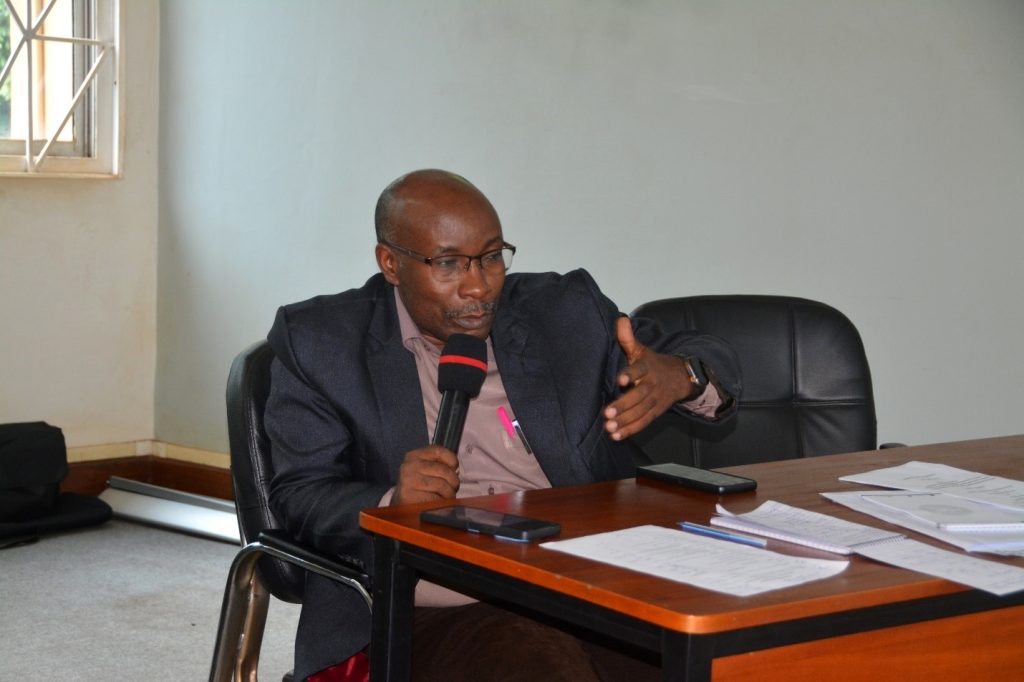 Prof. Arthur Kajungu Tugume, Dean of the School of Biosciences, emphasized the project's significance in institutional capacity strengthening for the Nagoya Protocol's implementation in Uganda, showcasing the School of Biosciences as a hub for genetic resource research and training. The pilot project, in collaboration with NEMA, GEF, and UNEP, aims to expand countrywide and potentially across the African continent. It seeks to empower a skilled workforce informed on ABS issues, contributing to economic development and poverty eradication as aligned with SDG 1.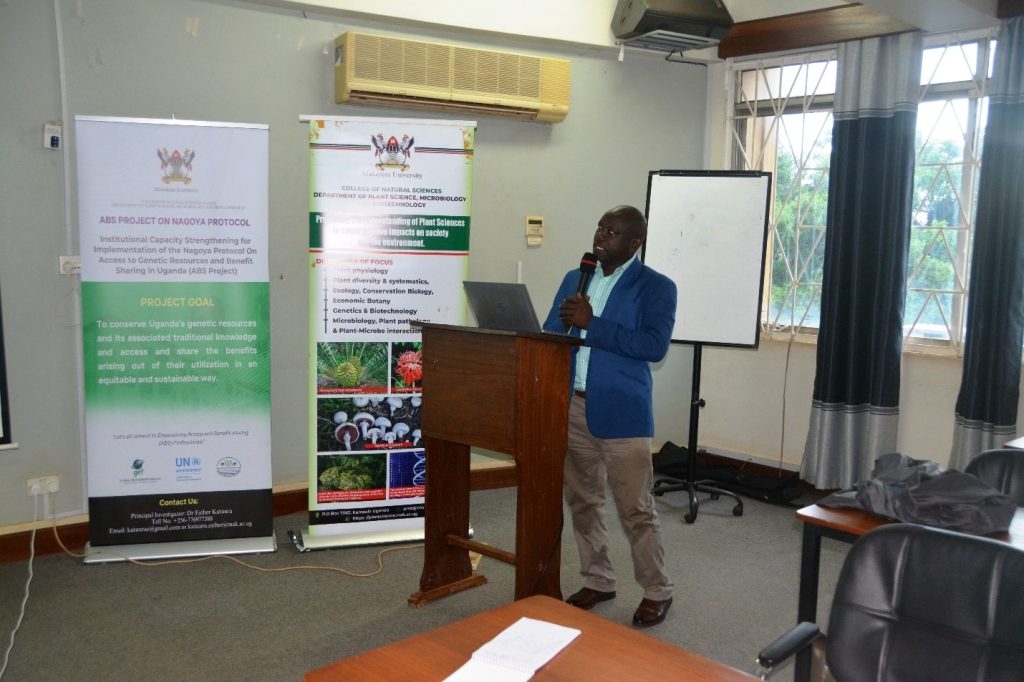 Mr. Achuu Peter, Project Manager from NEMA, highlighted Uganda's extraordinary biodiversity and the need to explore the benefits of genetic resources for medicines, food, and more. He emphasized the importance of the Nagoya Protocol in mitigating biodiversity loss and highlighted challenges faced by Uganda in terms of weak institutional capacity, inadequate policies, and lack of coordination for ABS. The project focuses on strengthening ABS frameworks, capacity building, community-level management, and raising awareness to ensure equitable benefits from genetic resource utilization.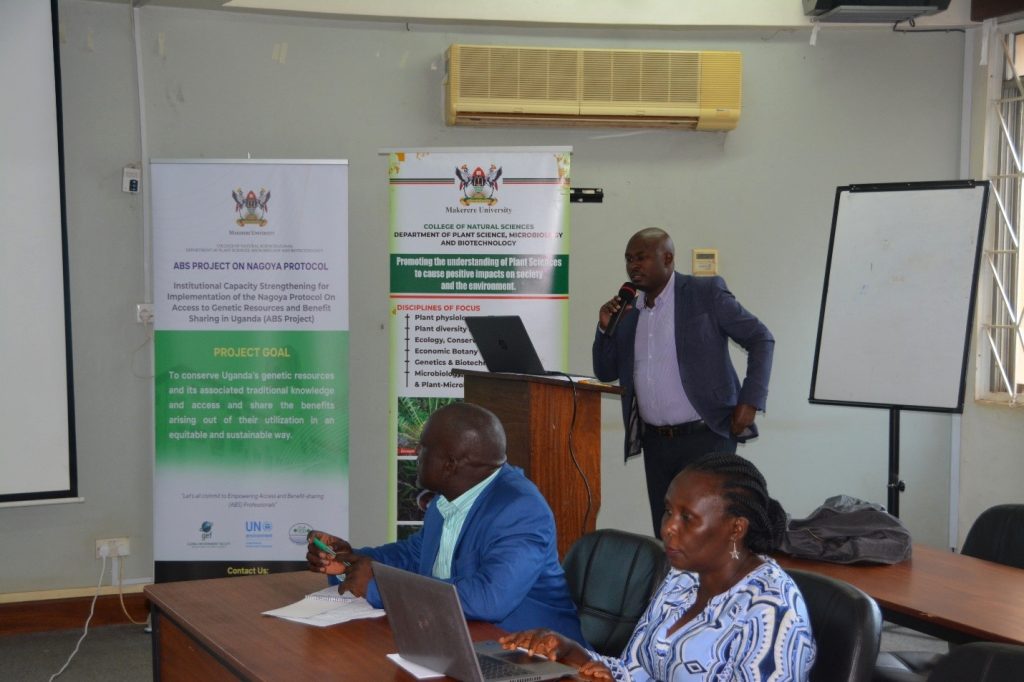 Mr. Daniel Abowe, UNCST ABS Project Officer, shed light on the complex landscape of national ABS laws in Uganda, resulting in legal complexity and high transaction costs for users. He also detailed the Uganda research approval process, emphasizing UNCST's role in ABS implementation, which includes issuing access permits and ensuring benefit-sharing agreements. The multifaceted project aims to align Uganda with the Nagoya Protocol's goals and foster collaboration between higher institutions and local communities for the management of genetic resources.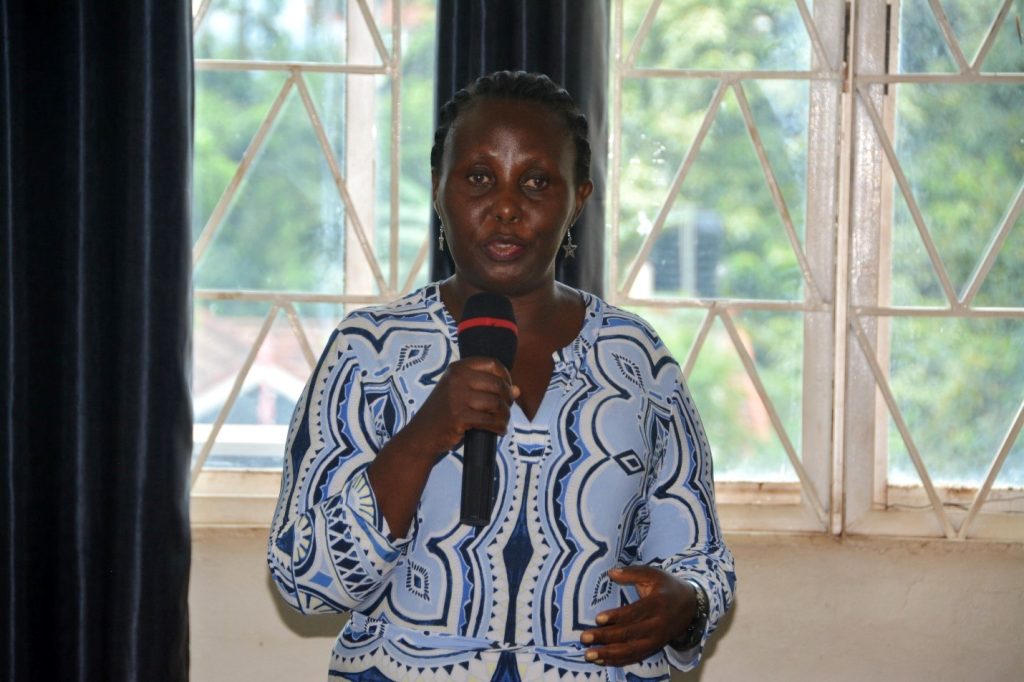 Dr. Katuura Esther, the Project Principal Investigator at Makerere University, highlighted the institution's pivotal role in training and research. Makerere University aspires to be a thought leader, committed to providing transformative teaching, learning, research, and services that cater to dynamic national and global needs. The institution's strategic goals encompass leadership in high-quality programs, knowledge dissemination, research, scholarship promotion, and corporate social responsibility. Dr. Esther also addressed the challenges and opportunities in preserving indigenous knowledge, emphasizing the role of digital technologies and collaboration between research institutions and local communities.
The programs designated for updating at Makerere University are a comprehensive effort to align with the Nagoya Protocol. Notable among these programs are BSc Applied and Economic Botany, BSc in Conservation Biology, Bachelor of Biotechnology, Masters in Botany, Masters in Genetics, Masters in Plant Pathology and Crop Science, and Masters in Economic Botany. This holistic approach aims to contribute to the conservation and equitable utilization of genetic resources.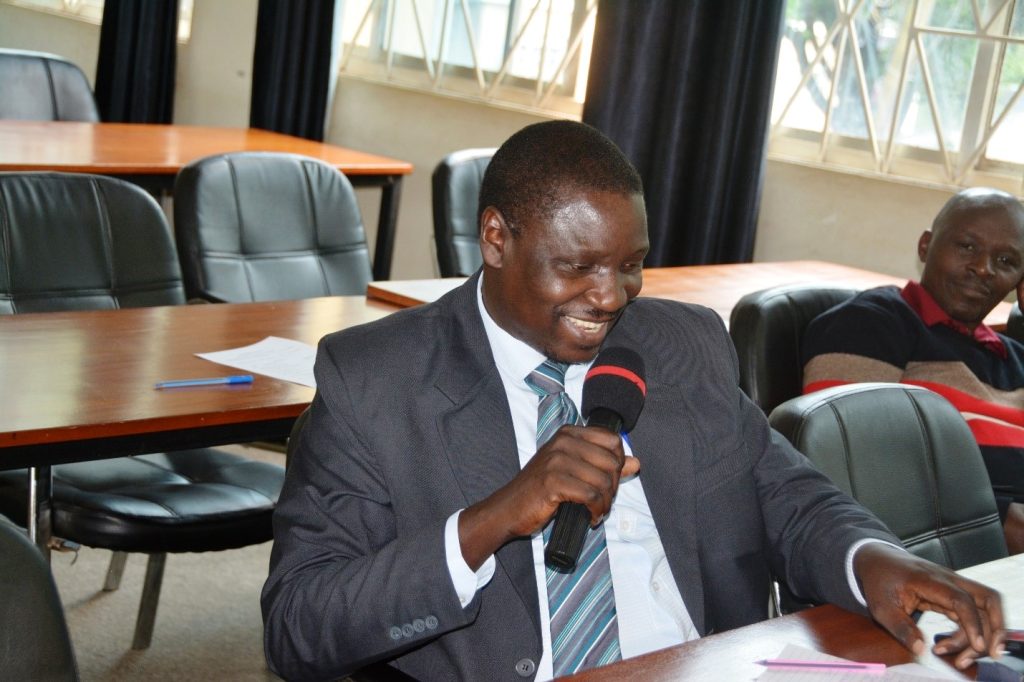 Dr. Cyprian Misinde, the Director of Quality Assurance at Makerere University, emphasized the importance of incorporating international and global standards into the academic curriculum. He underscored the crucial role of projects like ABS in enhancing the capacity of professionals and equipping them to become part of a globally competitive workforce. This workshop marked a significant stride in Uganda's journey towards sustainable biodiversity management and conservation, creating a ripple effect that extends far beyond its borders, leaving a lasting impact on the world stage.
Laban Lwasa is the Senior Administrative Assistant, Makerere University, Grants Administration and Management Support Unit (GAMSU)
Ugandan student Dorothy Akoth wins 2023 GBIF Graduate Researchers Award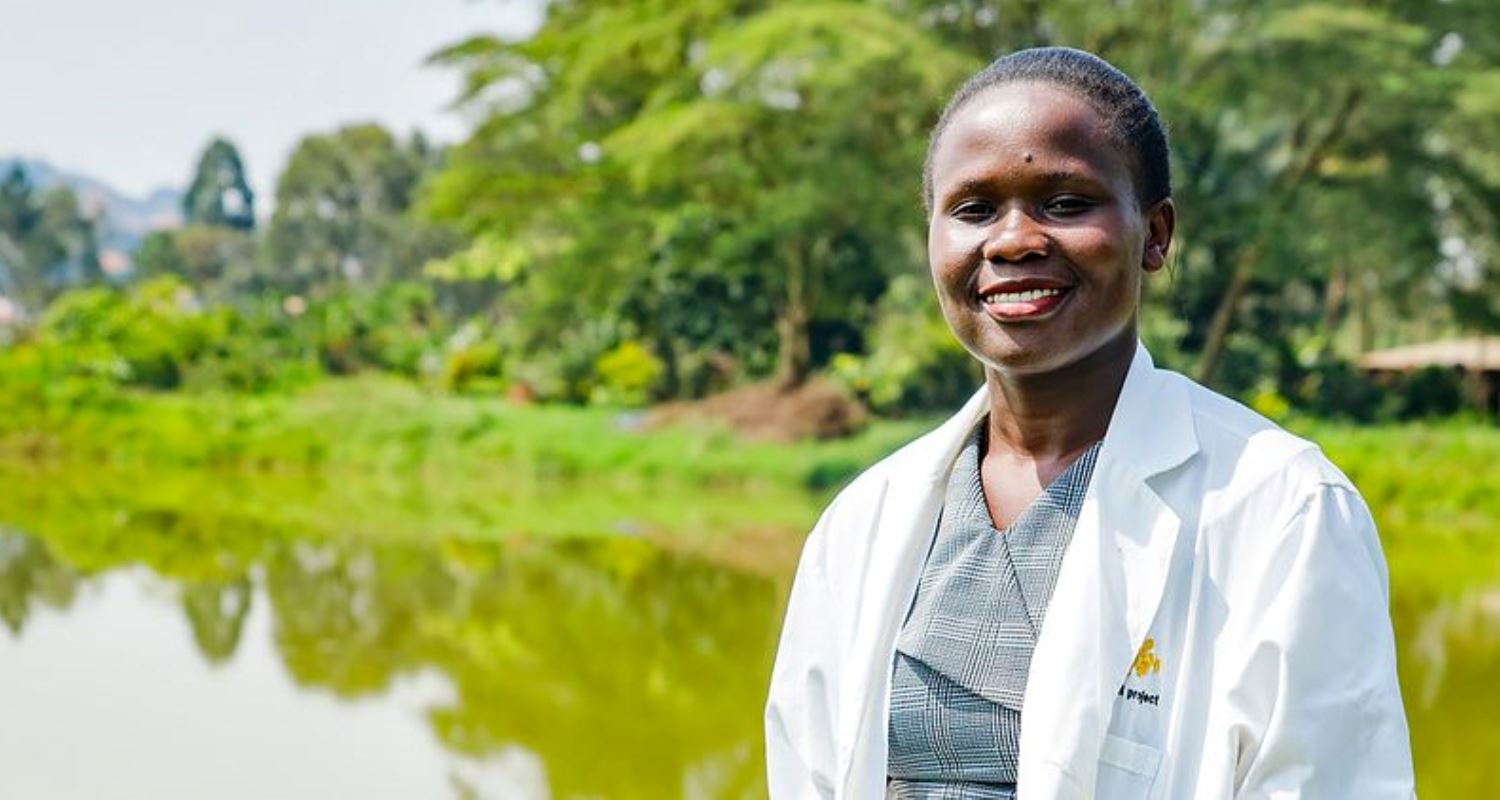 Ms. Dorothy Akoth, a Master's student at the College of Natural Sciences (CoNAS), Makerere University has been named one of two winners of the 2023 GBIF Graduate Researchers Award. An expert jury selected Akoth, who was nominated by the Uganda National Council for Science and Technology together with National Fisheries Resources Research Institute (NaFIRRI), for the instrumental role of her research in improving the knowledge of the distribution and imperilment status of 110 native fish species outside the iconic Haplochromine tribe of East African cichlids. The student was supervised by Prof. Fredrick Muyodi and Dr. Jackson Efitre
from the Department of Zoology, Entomology and Fisheries Sciences at CoNAS, Makerere University, and Dr Vanny Natugonza of Busitema University.

Since its inception in 2010, the annual GBIF Graduate Researchers Award (previously the Young Researchers Award) has sought to promote and encourage innovation in biodiversity-related research using data shared through the GBIF network.

Details at:
https://www.gbif.org/news/6qTuv5Xf1qa05arROvx7Y1/ugandan-student-dorothy-akoth-wins-2023-gbif-graduate-researchers-award
CARTA Fellow Anywar Selected as Fellow of ASLP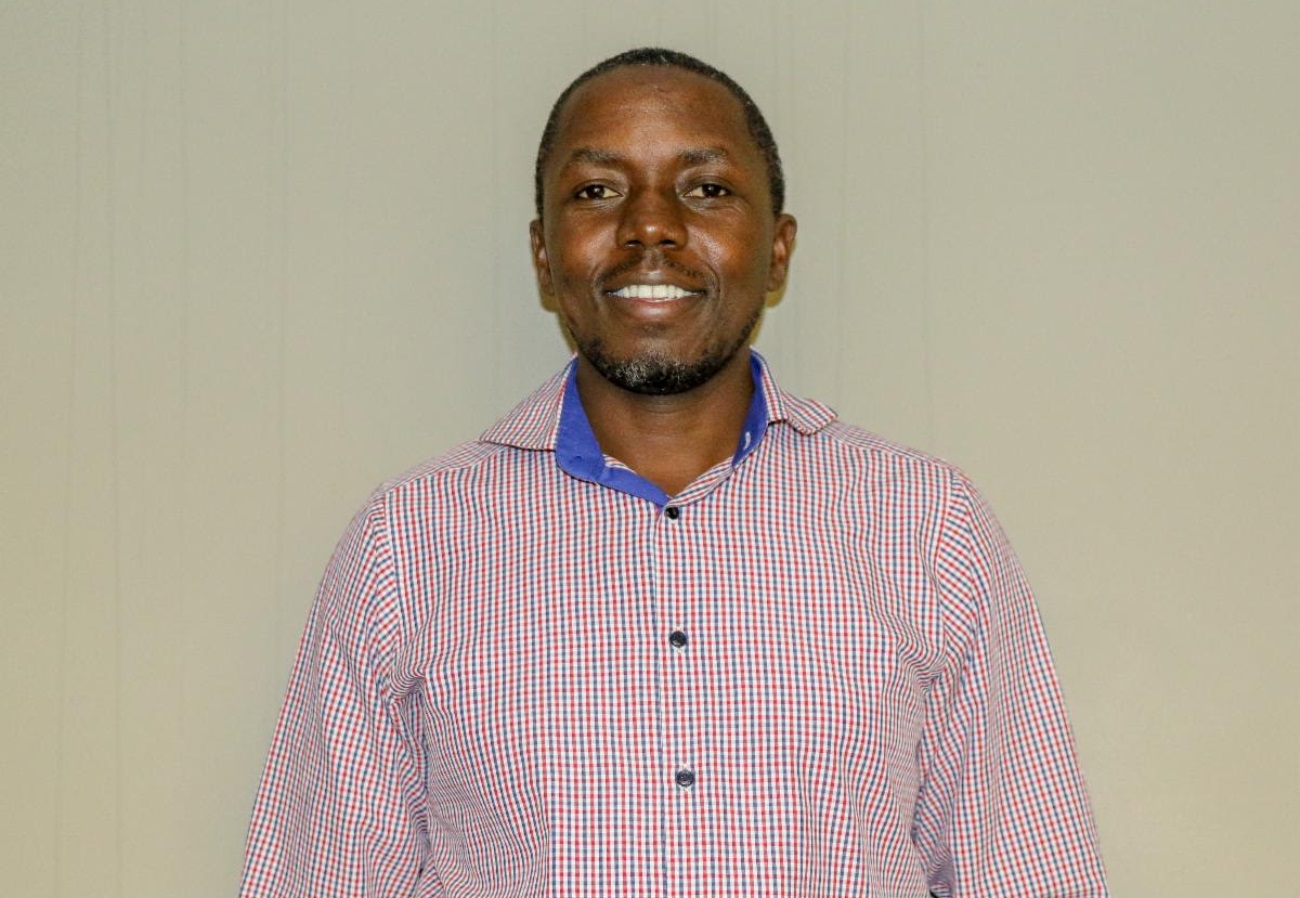 Godwin Anywar (cohort 6 graduate, Makerere University) was selected as a fellow of the Africa Science Leadership Programme (ASLP) based at the Future Africa Campus at the University of Pretoria, South Africa, on September 8, 2023. 
Within the month, he:
Will be participating in the Uganda-Swiss Museum Cooperation Workshop from September 24 – October 4, 2023, in Kampala, Uganda, and will present on 'Traditional Medicine in Transition.'
Presented a keynote paper on 'Mental Health and Wellbeing during the PhD Journey' at the Makerere University Business School (MUBS) 27th Annual International Management Conference (AIMC) under the theme "Leveraging Governance, Human Capital and Technology for Sustainability in Kampala – Uganda on September 25 – 27, 2023.
Presented a paper on 'The Cannabis/Marijuana (Cannabis sativa L.) Landscape in Africa: An Overview of its Cultivation and Legal Aspects' at the 20th International Napreca Conference on Natural Network for East and Central Africa (NAPRECA) in Harare, Zimbabwe on September 20, 2023.
Attended the German Academic Exchange Service (DAAD) Science Forum at the University of Nairobi on September 20, 2023, to celebrate 50 years of DAAD in East Africa.
Source: CARTA Newsletter Issue 69