Uganda's Swedish Embassy Celebrates Karolinska-Makerere 20-year Research Cooperation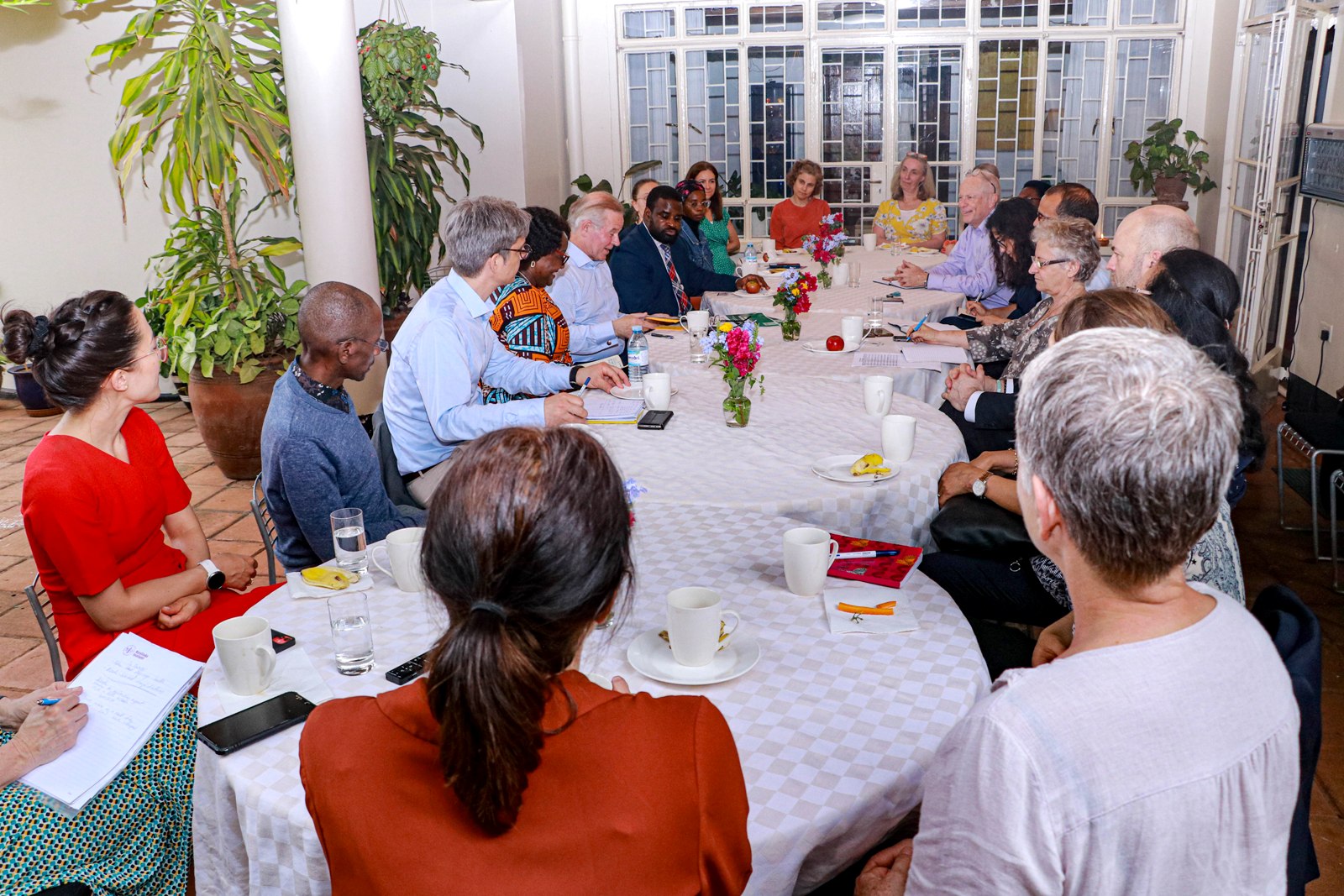 Kampala, May 5, 2022—On May 4, more than 100 research and innovation stakeholders were hosted by the Swedish Ambassador to Uganda to mark the two-decade-long research partnership of the Karolinska Institute and Makerere University.
The teams from Makerere University led Professor Rhoda Wanyenze, the Rector Benadir University Professor Mohamed Mohamud Bidey, and President, Karolinska Institute Professor Ole Petter Ottersen were ushered into at the Swedish Ambassador's Residence located along Elizabeth Avenue in Kololo, Kampala where the team held cordial discussions.
Adam Kahasai Rudebeck, the Deputy Head of Development at the Embassy speaking on behalf of the Ambassador H.E Maria Hakansson who is currently away on official duties back home said Sweden capacity strengthing, (at the level of individuals as well as institutions) and networking with Swedish universities/ institutes has always been at the center of the mission's objective with a long-term commitment and a scientific cooperation on equal footing as important cornerstones.
"As we are all aware, with the emergence of the 'knowledge economies', nations and regions respond the new challenges that affect choices in the development of higher education, research and innovation systems," he said.
Mr. Rudebeck said the Swedish Government has identified support to higher education and research as one important area of Swedish development cooperation. Over the years, in terms of monetary terms, the total Swedish support amounts to 120million USD.
"The production, accumulation, transfer and application of knowledge are all central factors in socio-economic development and are increasingly found essential to national and regional development strategies. And while access to local and international scientifically based knowledge is crucial to the development in all countries, it is critical in developing countries," said Mr. Rudebeck.
These celebrations coincide with Makerere University's 100 anniversary. Speaking at the event, Professor Ole Otterson said he was excited that the more than 20 years research collaboration gave birth to Karolinska Institute's international flagship project — the virtual Centre of Excellence for Sustainable Health (CESH), a collaboration between Makerere University and Karolinska Institutet. He proposed a toast for the first 100 years of Makerere University citing that the collaboration has shown potential for sustainability and reciprocity.
"Not only do we celebrate 100 years since the foundation of 100 years of Makerere University, but we celebrate at least 22 years of the collaboration between Makerere University and Karolinska institute," said Prof. Ottersen.
CESH seeks to develop capacity and mobilise actions to drive the agenda for sustainable health and the philosophy of the collaboration and the Centre is permeated by the 2030 Agenda and the 17 Sustainable Development Goals.
Professor Ottersen says SDGs casts a responsibility on everyone to ensure we achieve the target three (3) of Good Health and Wellbeing for all, at all ages. "We all know that we have these goals, that we should reach within 8years from now, the sustainability development goals. Quite an ambition. But sustainability has a special meaning when it comes to collaboration and in particular academic collaboration," he said.
"Sustainability means that we must have a special mindset. Whatever we do in terms of research, should have a long-term perspective. So not only should we in our collaborative research think ahead to the day that the publication is out with our findings… that is just a step. The very essence of sustainability is that we should think, one step further," Professor Ottersen explains.
He urged researchers to be self critical and ensure they embrace value, and the importance and the necessity of reciprocity. "More often, we have been blind when we move into collaborative projects across continents. We have done this, perhaps, not having this open mind that there could be reciprocity. It means that we should have an open mind; that we should learn from each other in a reciprocal fashion; and this will make a difference when it comes to the health of the future generations," Professor Ottersen.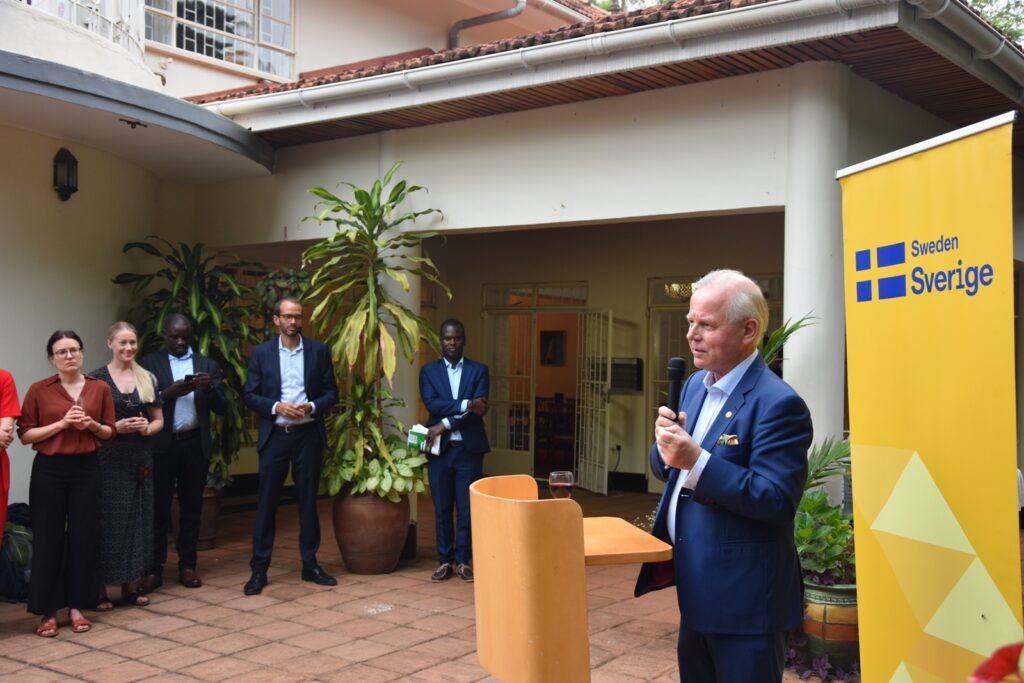 Since 2000, Sweden has maintained bilateral research cooperation with Uganda with support particularly in research in the country through thematic regional programs.
The overriding rationale for this move according to the ambassador was that Uganda needed at least one research university that was able to produce graduates, with qualified analytical skills for the country at large.
"Against this background, it was decided to focus the contribution towards strengthening the capacity for research, and training to the country's major university, Makerere University in Kampala. Since then, the Swedish research funding to Uganda has included components of institutional support that is organically linked to support for graduate training, institution-building, postgraduate training, and the existence of an environment that is conducive for research and research training are all part of one single effort," he said.
In addition to supporting the Makerere University Library, Labs, ICT, GIS, Gender mainstreaming and cross-cutting PhD course among others, Sweden entered cooperation with four other public universities including Kyambogo, Busitema, Gulu and Mbarara University of Science and Technology from 2010,
According to the Ambassador, Uganda's prosperity is important, both as a source of global growth and to promote an inclusive sustainable globalization. Further citing that effective, balanced international partnerships between Swedish and Ugandan Universities and in the region are essential for continuing to tackle the global challenges laid out in the SDGs.
"Your current 5 years agreement of the establishment of the Center of Excellence for Sustainable Health will not only capitalize on the exciting partnership between the two institutions but is also an important next step in the long-standing collaboration and a significant contribution in the efforts to reach the Sustainable Development Goals," said the representative to the Ambassador.
Professor Rhoda Wanyenze, the Dean, School of Public Health –Makerere University while speaking on behalf of the Vice Chancellor Professor Barnabas Nawangwe said the Swedish government and Karolinska Institute have truly been great partners to Makerere and a great part of the 100 hundred years.
"You did not give us the fish. You taught us how to fish. And you went beyond that in terms of the support for our systems for research. You supported the ecosystem for that research. So many years down the road, we have so many PhDs smart young people across generations that have used the knowledge and the skills that they picked from this support to be able to grow networks across Africa. We are doing so much work across Africa because of the skills and the capacity that we picked from this collaboration," Prof. Rhoda said.
She also noted that the partnership needs to demonstrate that growth by helping others citing that true leadership means supporting and uplifting those that might not have had the same privilege and bring them along.
"The world has become so small although we continue to draw boundaries. The problems do not have boundaries and we now need to transcend those boundaries so that we can speak about the issues that move the world to the next level. I am really looking forward to the Centre of Excellence for Sustainable Health being that nucleus that can activate that change so that we can make this world a better place," says Prof. Wanyenze.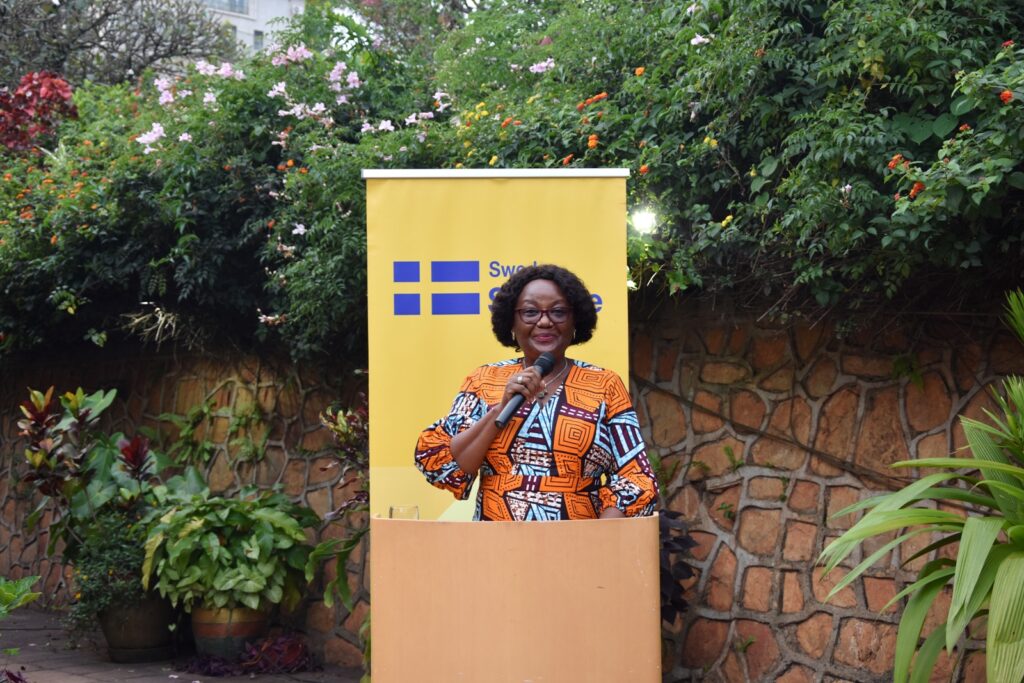 She thanked the Swedish government for giving Makerere University an opportunity build capacity and continue inspiring other institutions across the region including Somalia, the DRC and the globe.
"To the Swedish government through the Embassy, there has been so much impact out of the investment which you have done. So, when you count the investment, it's not just about the number of people that were trained. A lot of the networks that we have today, a lot of work what we are doing with colleagues in Somalia and in DRC, and so much more is as a result of the investment that you chose to do. To invest in us and that we can also invest in others so that this is sustainable. Thank you so much for contributing to the 100 years of Makerere and as our motto says we build for the future, so we are building for the next 100 years and more and professor peter and the team, colleagues from Somalia, it's exciting to know that you are going to be part of the next 100 years as we build for the future," Prof. Wanyenze said.
The Swedish government support through SIDA was built on establishing a partnership between Ugandan and Swedish Universities, and during the years, it has developed to a partnership between more than 17 Swedish universities/ institutions and 5 Ugandan universities that are also linked to several regional and international networks.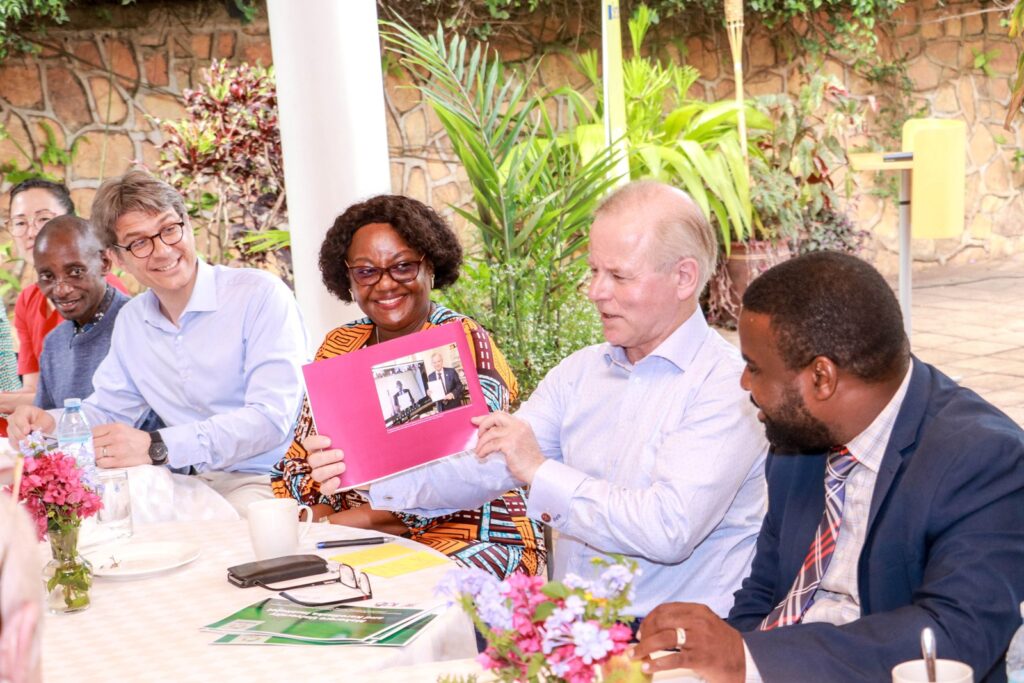 Makerere Medical Journal: Golden Jubilee Edition 2022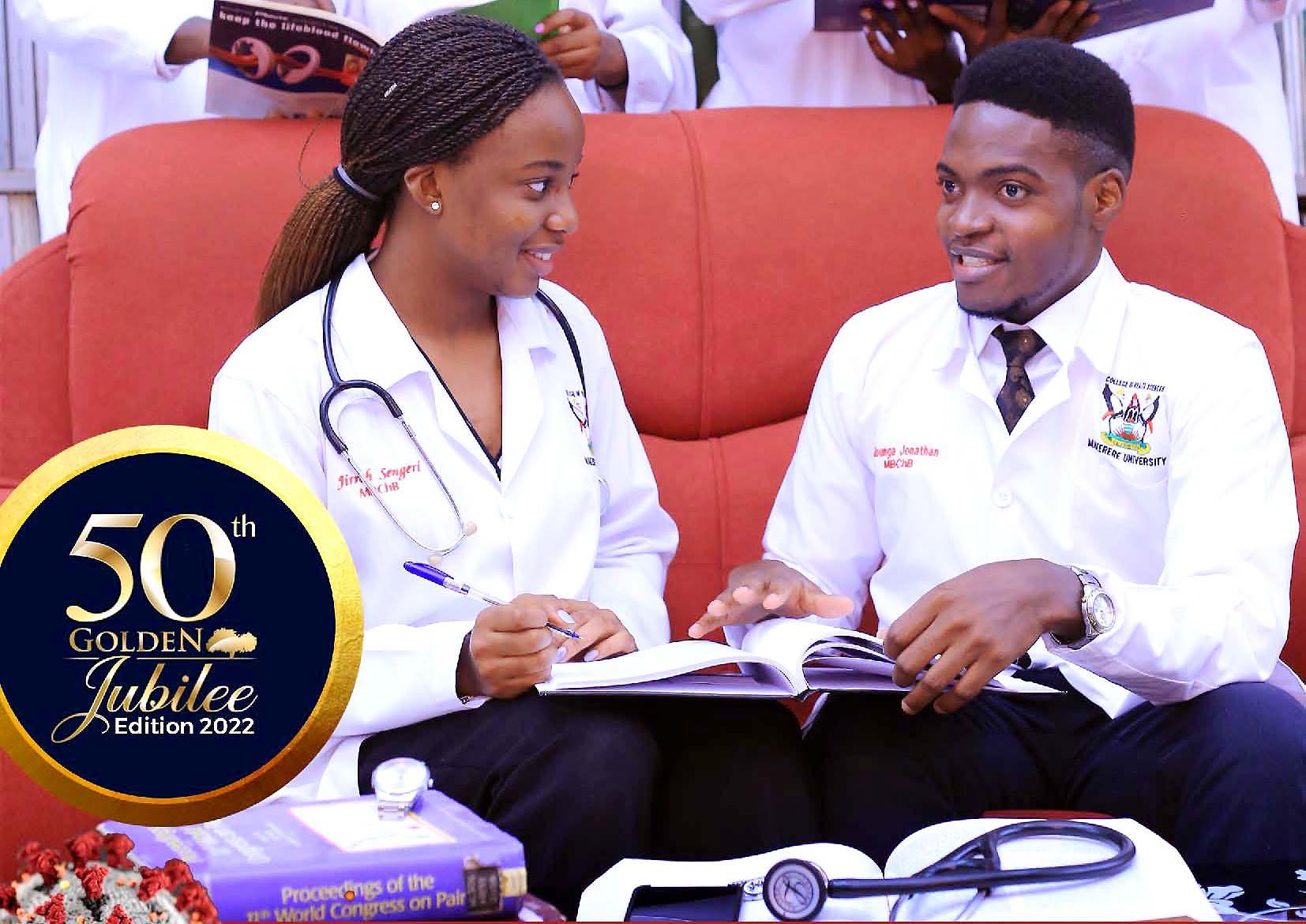 It's with great pleasure that I welcome you to the Golden Jubilee edition of this phenomenal journal. Yes, The Makerere Medical Journal marks 50 years of publication with this year's edition and all this has been made possible by the endless efforts and contributions of the Makerere University College of Health Sciences Staff and students because without your research submissions and financial support, the journal wouldn't have made it this far. To you reading this, thank you for contributing to the sustainability of this great project, year in year out.
Here's a quote to ponder on as you delve into this year's well-crafted articles and it's by Zora Hurston (1891-1960), "Research is formalized curiosity. It is poking and prying with a purpose." And doesn't that just define our purpose as researchers?!
This edition's articles cover pertinent topics ranging from Antimicrobial Stewardship, COVID-19 interventions, Oral Health amongst others. It also features student projects, write-ups on student-led organizations and societies that are making a difference in the life of a health sciences' student and many more interesting writings. Featured in this issue are international manuscripts from countries like Nigeria and we were also honored to work with other universities within the country and feature some of their students' articles.
I would like to extend my most sincere gratitude to my team of editors that engaged in a rigorous peer review process to ensure that the articles published are up to standard. As the editorial team, we are quite pleased to see the number of undergraduates involved in research steadily increasing and all the efforts that have been put in by the different stakeholders to see this happen are commendable.
With that said, I hope you enjoy every second of your read!!!
LINDA ATULINDA,
MBChB IV
EDITOR-IN-CHIEF,
Research and Writers' Club 2021-2022
Call for Applications: HEPI Masters Support Fellowship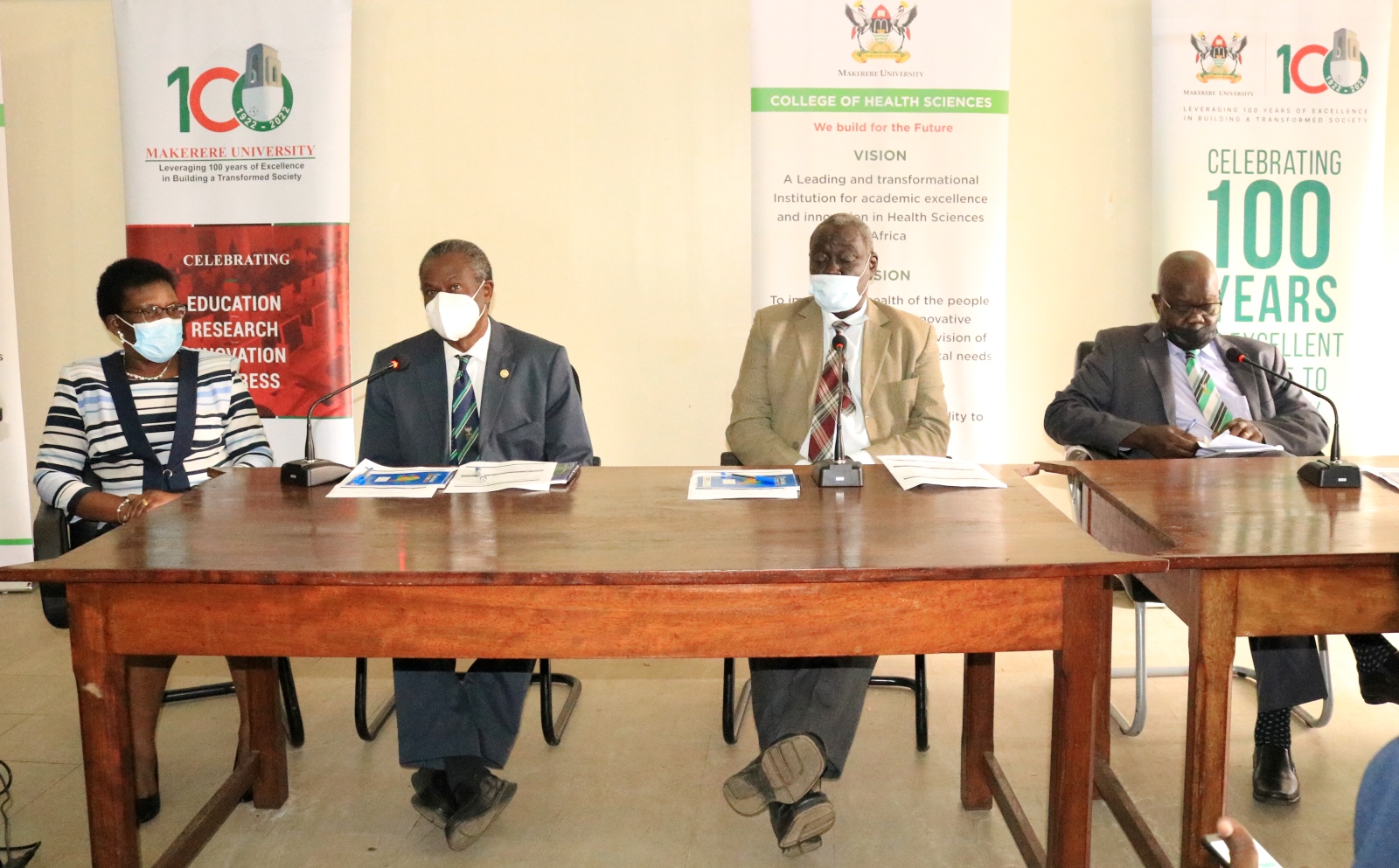 Applications are invited for the Health Professional Education Partnership Initiative (HEPI-SHSSU) Masters fellowship programme support from postgraduate students of:
Makerere University College of Health Sciences (MakCHS)
Kabale University School of Medicine
Clarke International University
Faculty of Health Sciences, Busitema University
The programme will support graduates in their final year of training leading to the award of a Masters degree on any of the Master's graduate training programs at the stated University for a maximum of 19 successful candidates.
The closing date for the receipt of applications is 30th September 2022.
Inquiries and Applications must be submitted to hepishssu@gmail.com
See attachment for more details 
Call for Applications: Faculty Research Training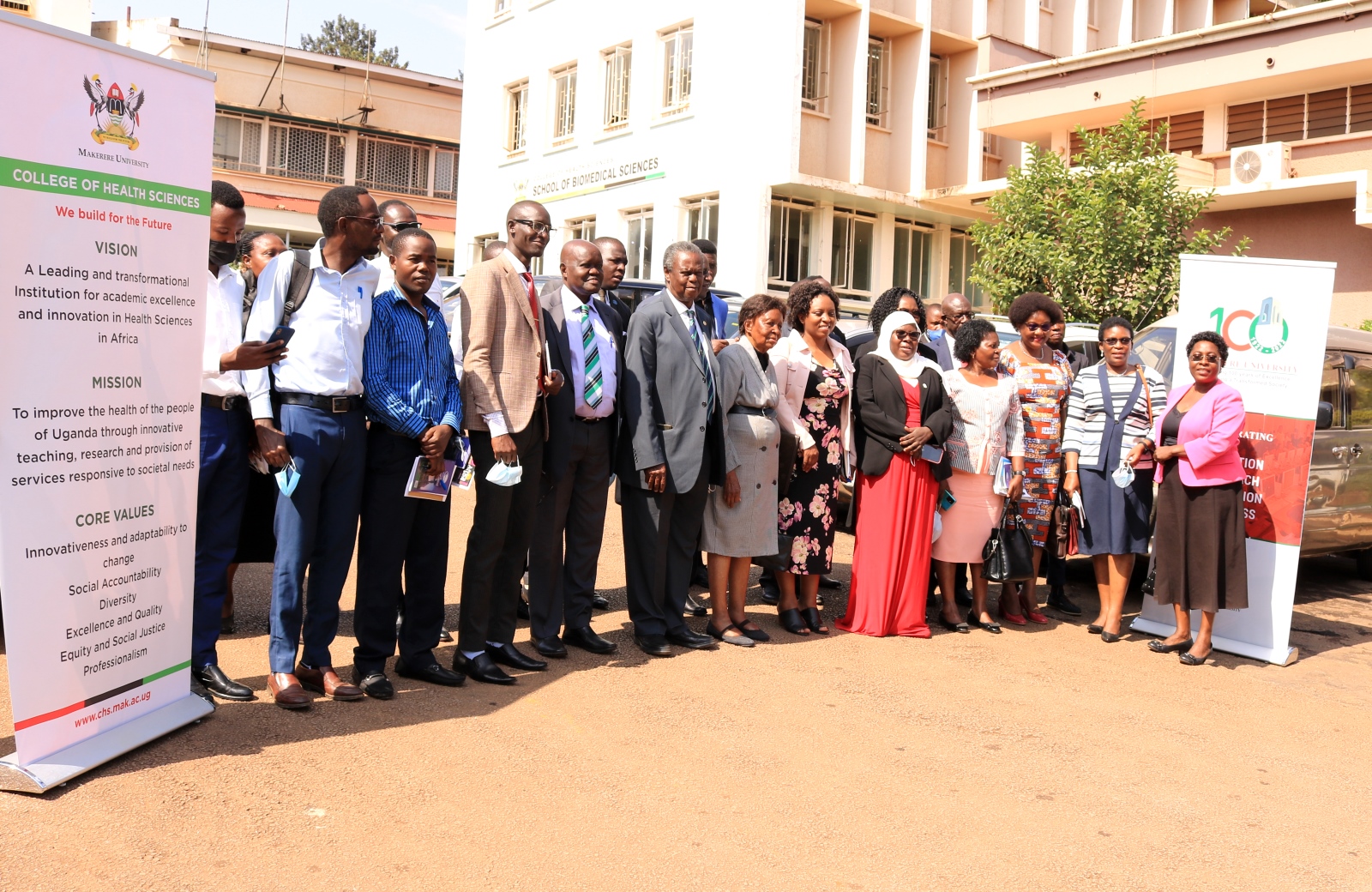 Applications are invited from faculty at Makerere University College of Health Sciences, Kabale School of Medicine, and Clarke International University to undertake training in research.
Limited research funding will be available for research focusing on community-based, clinical, operational, health professions education, epidemiological, biomedical, and research in Communicable Diseases (e.g. HIV/AIDS, malaria, tuberculosis, etc.) or non-communicable diseases of importance to Uganda.
Up to 15 applicants will be selected and they will undergo a brief (2 days) didactic training in research proposal development prior to embarking on their research projects. Up to 4,000 US dollars per applicant (depending on budget) will be available to support the research.
The closing date for the receipt of applications is 3rd October 2022.
Inquiries can be forwarded to the PI, HEPISU Program on hepishssu@gmail.com
See attachment for more details