I studied on Loans from Village Savings Group – Tabitha Audo, MakSPH First Class Graduand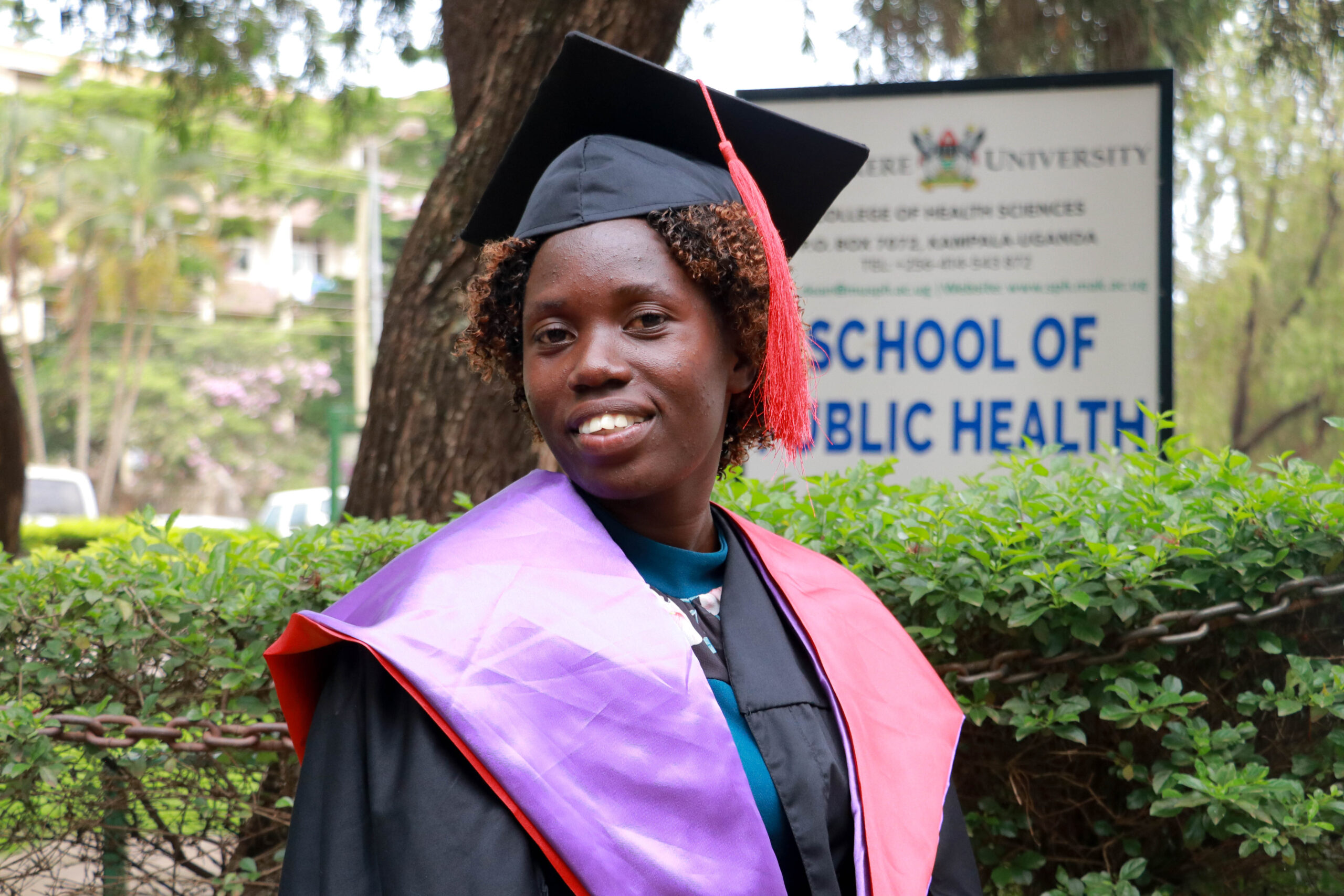 Motivated to beat the statistic that none of the Irarak-Iworoi clan and her entire family has ever gone to university and obtained a degree, Ms. Tabitha Audo is graduating from Makerere Universiy, top of her class with a 4.63 CGPA in Bachelor of Environmental Health Sciences —BEHS.
Ms. Audo is overjoyed about accomplishing a major milestone of becoming the best performing undergraduate student at Makerere's School of Public Health and setting the pace for her siblings.
She was born to Ms. Mary Immaculate Kiria and the late John Peter Ameu in April 1992 in Opiin village, Atiira Subcounty, in the Eastern Uganda District of Serere.
At the age of 6, Audo lost her father and that meant that the burden of raising her was left to her peasant mother. She was lucky that her step-mother Apio Angella, a VHT of Atiira Subcounty stood hand-in-glove with her mother to support her through her studies.
She sailed through her Primary education between 1998 and 2004 with the support of both mothers and obtained 19 aggregates at Apokor Primary School, Serere.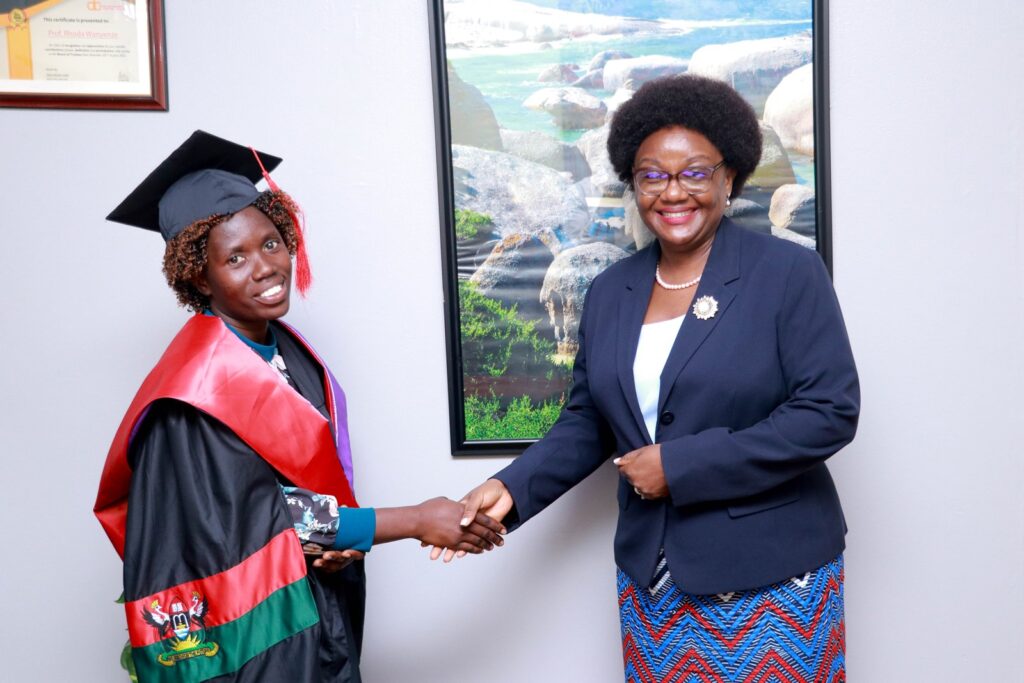 In 2005, she joined Rhema High School and sat her Uganda Certificate of Education in 2008 and obtained 43. But she would persist.
She had no hopes of joining A 'level until a good Samaritan, Ms. Akwi Christine, the now the Assistant District Health Officer Serere District Local Government, currently acting ADHO- Environmental Health identified her and encouraged her to join Mbale School of Hygiene. "She encouraged me to join the Course after seeing my conditions in our home. She also helped me to get a sponsorship under Mvule Trust Fund to pay for the certificate Course," recalls Audo.
Between 2009 and 2011, Ms. Audo concentrated on acquiring a Certificate in Environmental Health which she excelled with a Distinction at Mbale School of Hygiene before upgrading to a Diploma in 2014-2016 which she equally scored highly with CGPA of 4.62.
Upon completing her certificate course, she was employed by Serere District Local Government as Health Assistant in 2012.
"The institution had motivated us that when you would pass a certificate, they would give you a government scholarship. However, when I passed with a distinction, I learnt that the government scholarship had been scrapped for upgraders. God blessed me to get a job immediately where I got money to pay for my Diploma."
Audo says studying her Diploma was the hardest because it was a full-time study program that required a lot from her. Yet, additionally, she was paying fees for two of her siblings, one in Secondary School and another in a Tertiary Institution.
"I also had to pay for myself and I had just got a loan to support my tuition needs. It also happened that I had a baby who was just 8 months old. It was tough on me to pull of that Diploma. It was very tight to balance but I had to keep moving," says Audo.
She recalls her low moments in School to manage family, work, and School. She said the initial loan cleared her two semesters and also paid for her siblings' fees but it wasn't sustainable in the long run.
"I was with Atai Faith in the same class. They knew my situation and supported me through discussion groups and with their help, I was also able to concentrate like any other person. I learnt that if you keep focused, even when challenges come, you still find ways. You can't just sit down and say; 'now, I can't do anything'," Audo recollects.
Her family background played a huge role in shaping her views on education and her desire to change her destiny. She says the pain her mother suffered in search of money to pay for her fees was an eye opener to her.
"My mother is a peasant. She stopped in S.2 and she didn't have any job with her. She used to get weekly loans in village groups. I used to see all that suffering she was going through. Even feeding, everything was difficult. It gave me a motivation that 'I don't want to live in this kind of life again. So, even after I got a job, I wanted to relieve her from that suffering and that is why I had to carry the responsibility to pay fees for my siblings," Audo reveals.
Joining MakSPH
In 2014, while Audo was still studying at the School of Hygiene -Mbale, the School held a careers session where a one Abel Wilson, then a Student at MakSPH spoke to them about the opportunities to advance their career through a Bachelor of Environmental Health. She was on the look-out until an advert for diploma entry-government admissions came out.
"Of course it was following Abel's visit to School of Hygiene. So, I kept on waiting for the time of the advert and when it came, the first person who forwarded it to me was my supervisor, by then, the Serere District Town Council Clerk," recounts Audo.
Mukula Max Martin, the former Serere Town Clerk, who is now the Deputy Chief Administrative Officer Buvuma, a Central Uganda District coterminous with the Buvuma Islands scattered in Lake Victoria pushed Audo to study and further advance her career in 2018.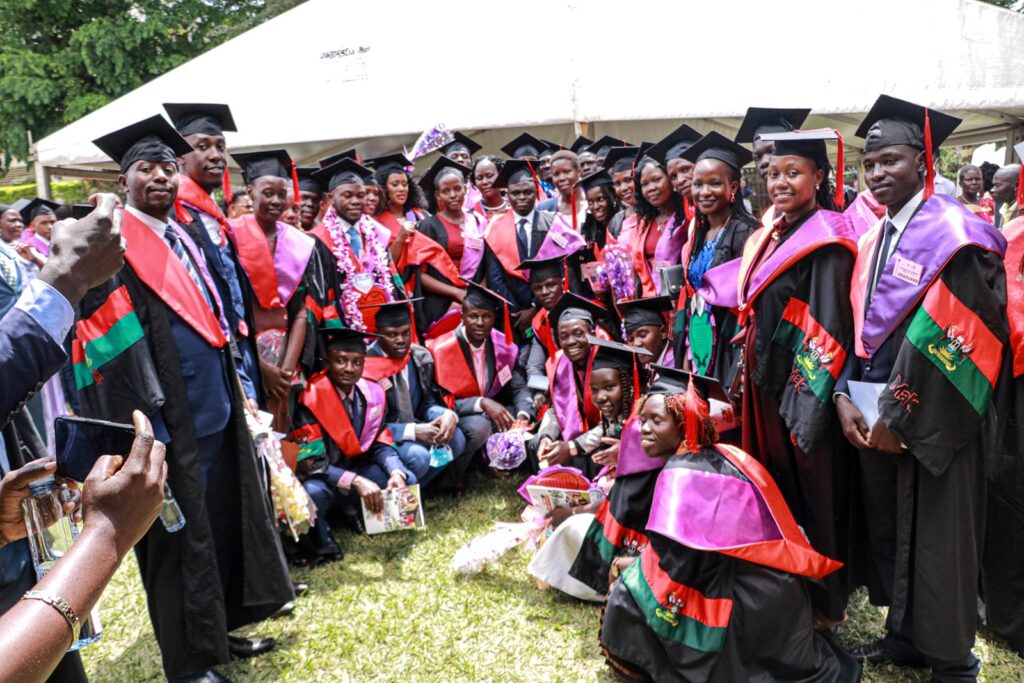 "Mukula motivated me and told me that he was sure I could make it. He told me I should study when I was still young and finish. He cautioned me against being comfortable and assured me that if I get admitted, I would get a study leave," Ms. Audo says.
Her admission in 2018 was the proudest moments of her life but more to parents, she recalls. "The family didn't know what government sponsorship means. But for them, they were overjoyed that I was going to study from Makerere University. They were happy for me because for the first time, I was going to stay in Kampala."
Her admission however came on the heels of her promotion to Health Inspector of Serere District that had been affected in March 2018. She thought given that she had just been promoted, it would be difficult to secure a study leave; "My immediate boss, Mr. Mukula called me to his office and congratulated me. He straight away started processing for my study leave. When my study leave was approved by the district service commission in November 2018, it was with pay and this was a serious relief.
Her appeal to bosses is to never seat on employees' opportunities to study and believes any employee with interest and opportunity to study should be given a chance. She is passionate about changing the health situation in her current employment station. Although she dreams of working with the Ministry of Health, international organisation such as the United Nations, UNICEF.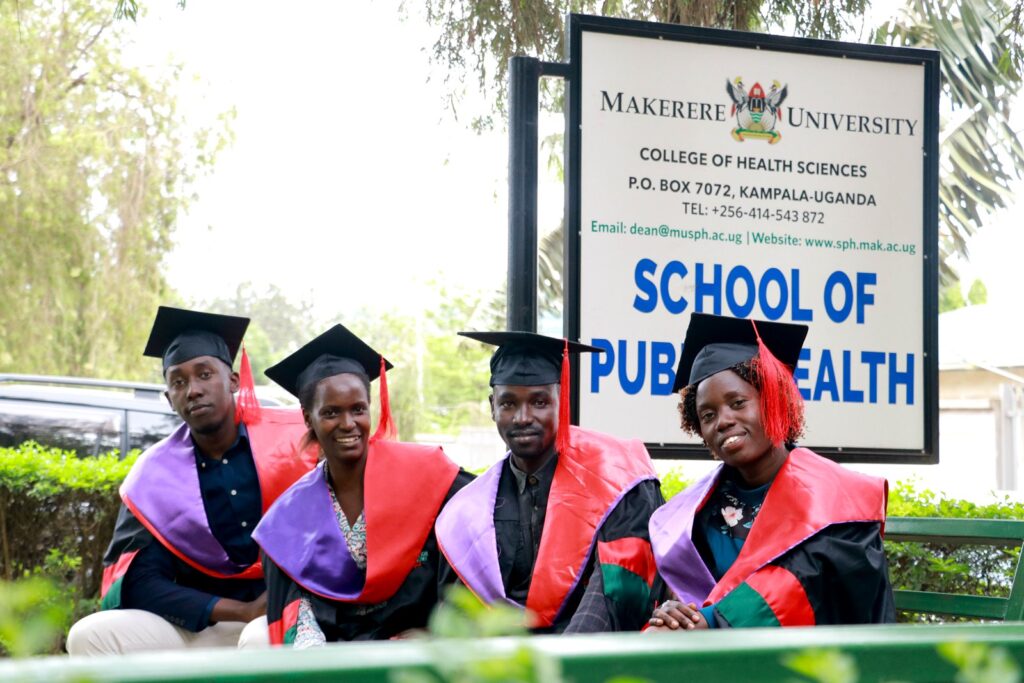 Audo says she is interested in improving water and waste management situation in Uganda's towns/cities. "When you look at our towns, both liquid and solid waste is a serious gap that we have to work on. Waste is everywhere, people are not sorting waste, it's not being well managed I should say. Look at the towns, small or big. I expected Kampala to be better. Even liquid waste, over floors are everywhere every time and we need to surely improve!"
He key take away from the course is the diversity of knowledge in all fields. "Being a preventive medicine course, that involves working directly with the community to address problems, the course is one of those that involves you and builds your research capacity. I admire the level of research and quality of researchers at School."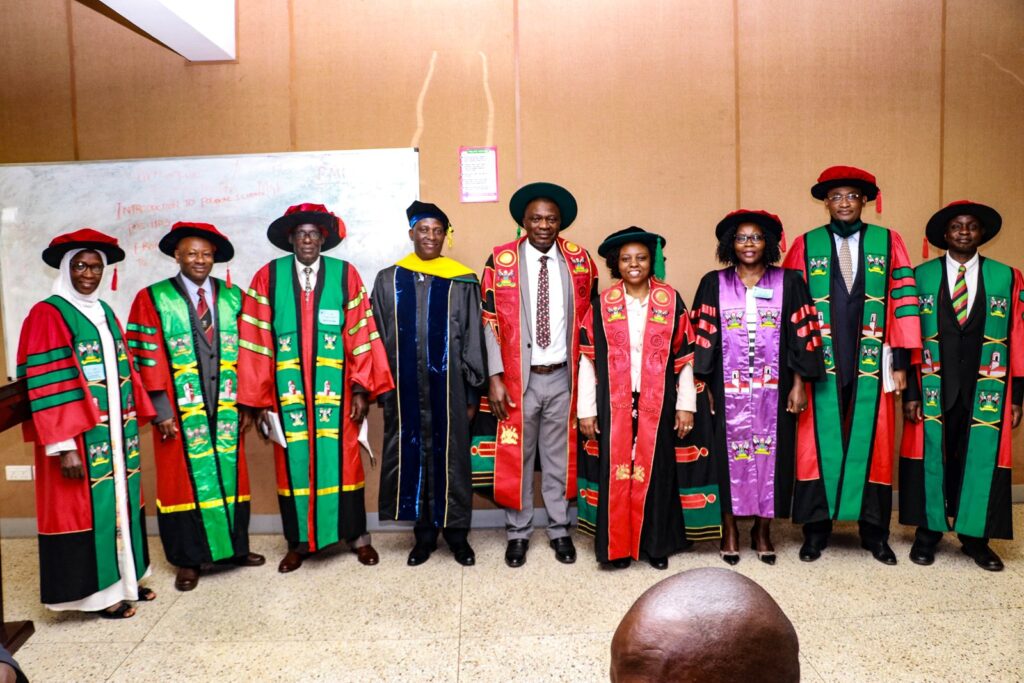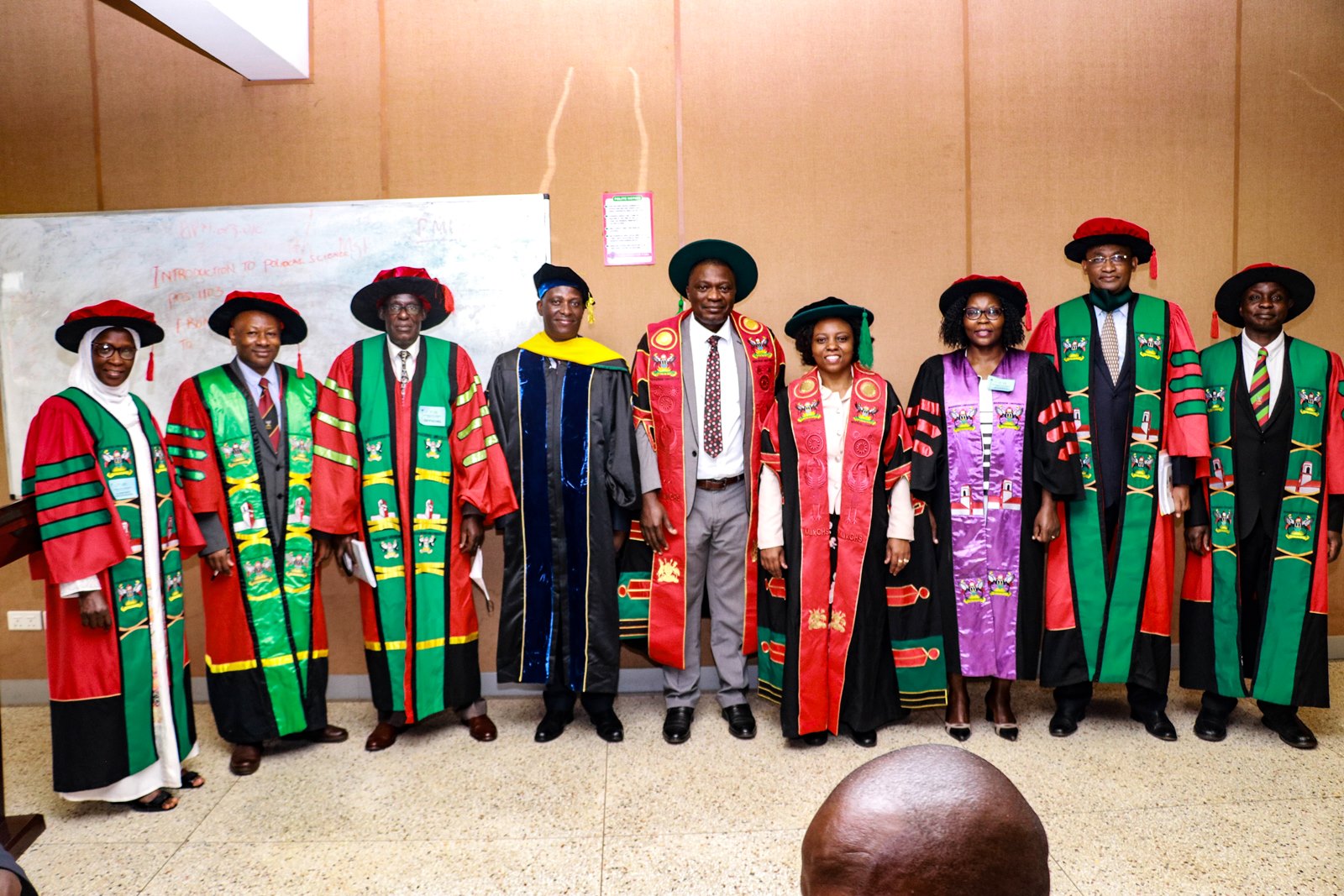 MNCH e-Post Issue 121: Learning from Nsambya Hospital Human Milk Bank to inform national scale-up & save preterm babies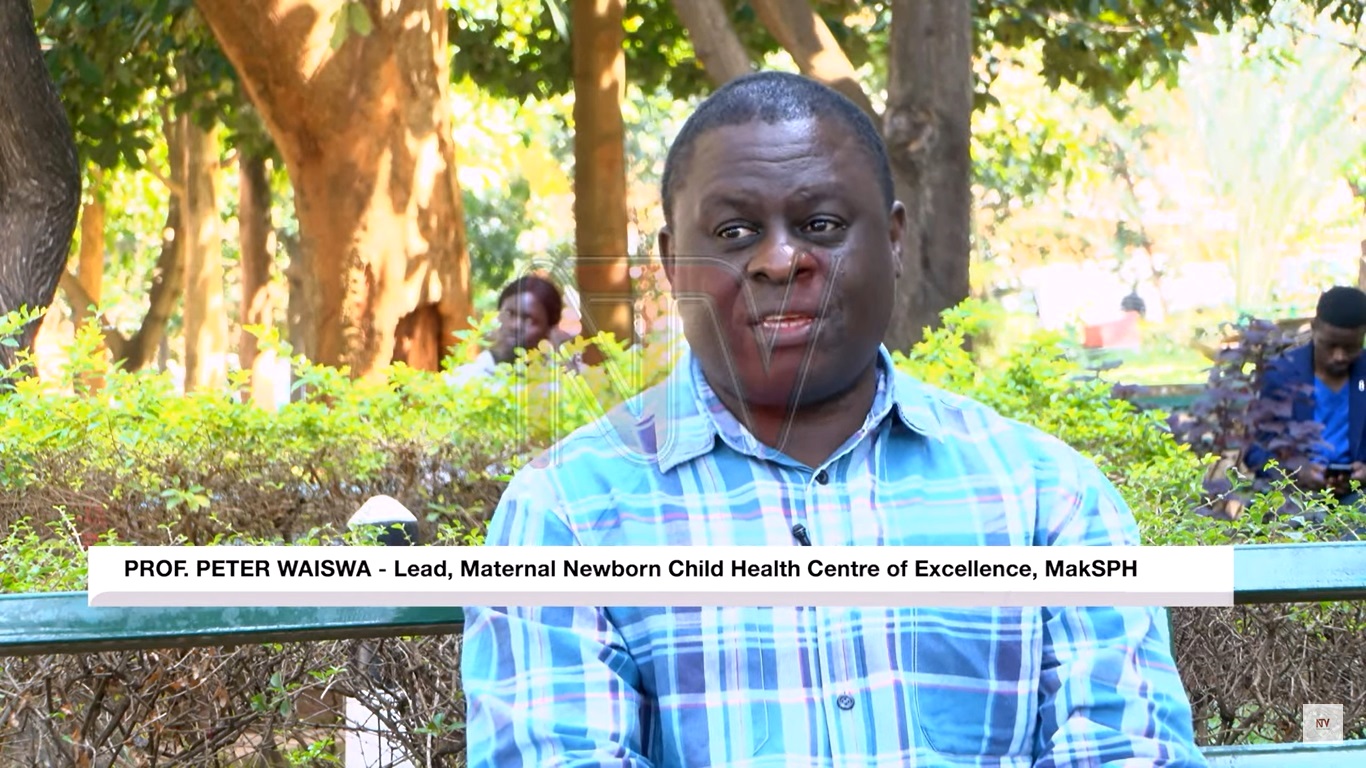 Welcome to this exclusive interview with Prof. Peter Waiswa, lead expert from the Makerere University Centre of Excellence for Maternal, Newborn, and Child Health. Dr. Victoria Nakibuuka from St. Francis Nsambya Hospital, and Dr. Jesca Nsungwa from Ministry of Health Uganda. In this video, they discuss a groundbreaking innovation in Uganda's healthcare landscape: the country's first-ever human milk bank at St. Francis Hospital Nsambya. This initiative represents a significant stride towards improving the survival rates of premature and vulnerable infants by ensuring access to essential breast milk, even when mothers are unable to produce enough. Watch Video
Click here to View the full MNCH e-Post Issue 121
METS Newsletter October 2023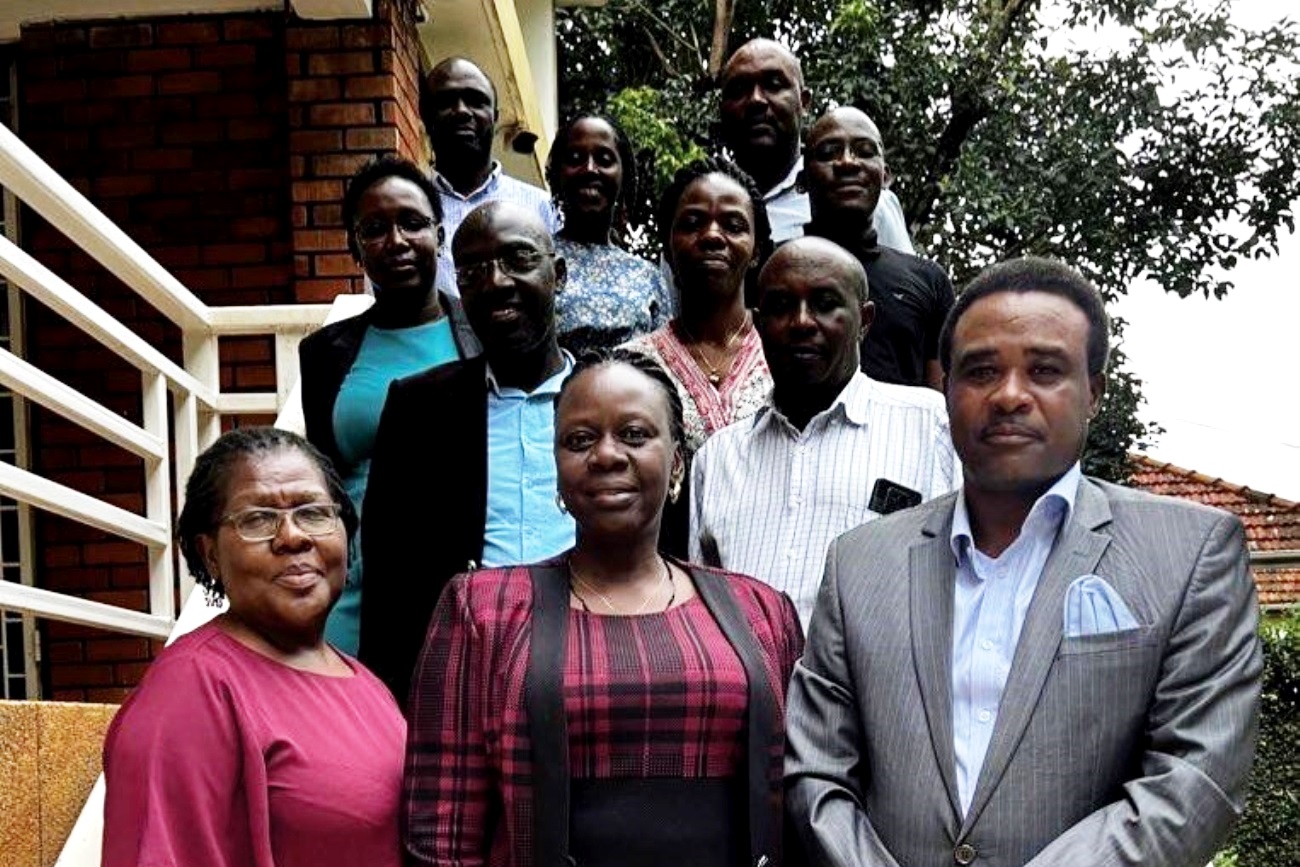 The Monitoring and Evaluation Technical Support (METS) Program is a 5-year CDC-supported collaboration of Makerere University School of Public Health (MakSPH), the University of California San Francisco (UCSF) and Health Information Systems Program (HISP Uganda).
Highlights of the METS October 2023 Newsletter
Strategies for Enhanced Disease Surveillance and Public Health Response in Uganda

The MoH Department of Integrated Epidemiology Surveillance & Public Health Emergencies (IES&PHE) Head, Commissioner Allan Muruta (Dr) visited METS to acquaint himself with the various surveillance activities supported by the Program.
Commissioner Muruta emphasized the need to build the capacity of districts and regions to conduct surveillance activities by training the relevant staff and establishing surveillance focal points at health facility levels.
He further emphasized the importance of linking laboratory data to the District Health Information System (DHIS2) and ensuring that different systems are interoperable.

Improving quality of data for HIV testing services (HTS) through regular assessments

MoH has been conducting Data Quality Assessments and Improvement (DQAI) activities to inform program planning, monitoring, and performance management. HIV testing services (HTS) inter was conducted in 16 regions, 81 districts, and 111 health facilities in partnership with 26 Implementing partners.
The HTS DQA has improved data management, infrastructure, and understanding of indicators. Specific staff assignment at each HTS entry point has proven effective, and use of the UgandaEMR system for reporting has yielded positive results.

Shaping Uganda's Healthcare Data Landscape

METS has maintained a strong collaboration with the Ministry of Health (MoH) providing invaluable technical support in developing various strategic guidelines for the country. These guidelines include the Uganda Health Information Exchange and Interoperability (HIE) Guidelines, the Uganda Health Data Protection and Confidentiality (HDPC) Guidelines, and the Uganda Health Data Sharing, Access, and Use Guidelines.

HIE and HDPC guidelines have received the endorsement of the Health Information, Innovation and Research (HIIRE) Technical Working Group (TWG), awaiting presentation to the senior management team at the MoH for final approval.

Empowering Health Professionals: PrEP Training in Hoima District

MakSPH-METS has taken a proactive stance in supporting Monitoring and Evaluation (M&E) for key populations through the development, management, and conducting trainings on the use of the PrEP tracker system across various agencies.
METS conducted a 5-day training on the KP/PrEP Tracker system in Hoima district. Moving forward, facility staff will be able to enter data on PrEP services into the system in a timely manner, analyze the data, and use it for program improvement.

Gallery

HIV testing services (HTS) Data Quality Assessments and Improvement DQAIs
Interagency cervical cancer on-site mentorships
Orientation in KP tracker-Soroti
TDY from CDC headquarters visit to METS
M&E orientation meetings for new Implementing Partners
Planning meeting for Cross Border Data Sharing-Busia
UNGASS Panel Featuring Mak Staff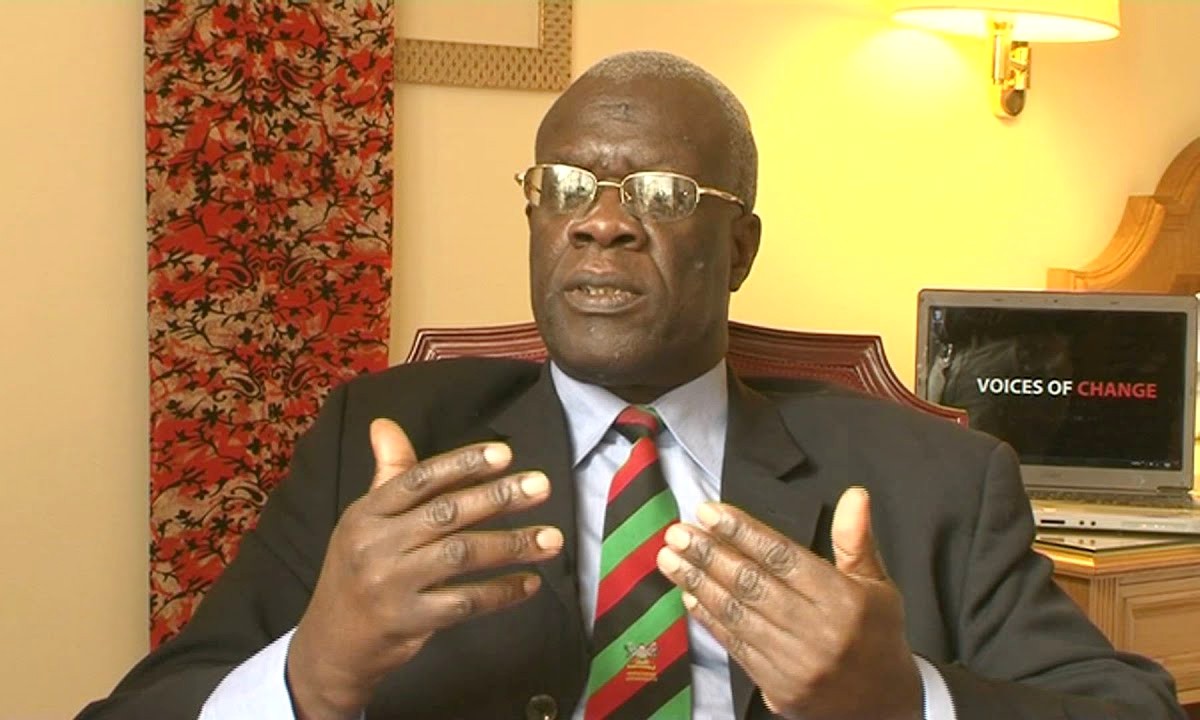 Please see below the links to the 78th United Nations General Assembly Special Session on HIV/AIDS (UNGASS78) Panel discussions, one of which featured Makerere University staff.
Panel 1 – Shifting Power Paradigms: Towards an Equitable Global Health Stewardship was moderated by Professor Emeritus Nelson Sewankambo and featured Dr. Sabrina Kitaka as one of the panelists.
Panel 2 – Optimizing Global Health Exchange Programs for Participants from Low-to-Middle-Income Countries (LMIC) in High-Income Countries (HIC)