Study to Address the Social drivers of Mental Illness Launched in Uganda by Kennesaw State University & Makerere University
A new 5-year study has been announced to determine the link between social drivers and mental health among young women who live in the slums of Kampala in Uganda. Kennesaw State University (KSU) received the five-year $3.3 million award from the National Institutes of Health (NIH) and has partnered with Makerere University to conduct this interdisciplinary project.
Mental illnesses are understudied, and scarce services lack evaluations, particularly in low-resource settings such as slums. In response to the vulnerable state of adolescent girls and young women in the urban slums, the team of researchers are implementing this five-year project named "TOPOWA" (The Onward Project On Well-being and Adversity), which means to "keep pushing forward and never giving up", in the Luganda language.
Makerere University through the School of Public Health is teaming up with two U.S universities, Kennesaw State University (KSU) and Georgia State University (GSU) in the U.S. to implement the research component of the study. The Uganda Youth Development Link (UYDEL), a community-based organization in Kampala will lead the intervention components.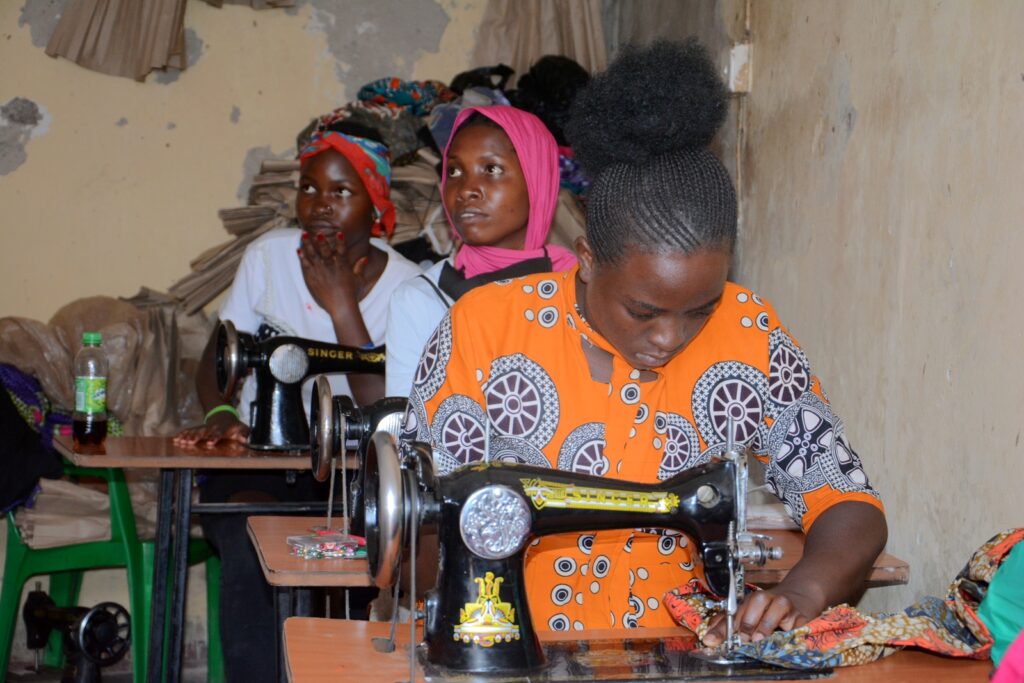 First of its kind, "the TOPOWA project will examine if a community-based intervention program comprised of vocational training, entrepreneurship and economic empowerment, team building through sports, and psychosocial support ("Socioeconomic Strengthening Targeted Training: "SeSTT"). leads to better mental health outcomes among disadvantaged women living in slums" said Dr. Monica Swahn, the Principal Investigator of the study.
The TOPOWA research project will focus on young women ages 18-24 years, the age period when most mental health symptoms are manifested and expressed. If the study shows that the intervention makes a difference in mental health outcomes (i.e., anxiety, depression, suicidality and substance use symptoms and disorders) for young women, it can address the tremendous unmet mental health needs in Uganda. The study will also increase the understanding of the community and neighborhood characteristics of the urban slums where the young women reside.
It was launched on Tuesday March 8, 2022, on International Women's Day, a global holiday celebrating the social, economic, cultural, and political achievements of women. Speaking at the launch, Dr. Swahn, the Principal Investigator, and also Professor and Dean of the Wellstar College of Health and Human Services at KSU said "TOPOWA was in support of global action to advance gender equality and the empowerment of women and girls"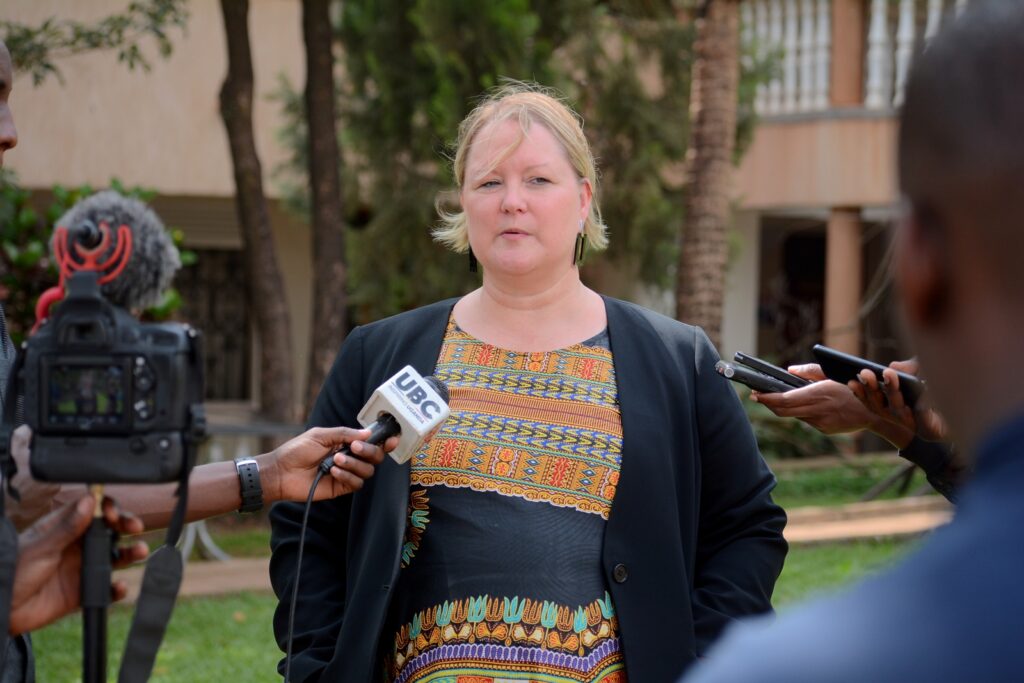 She also noted that this was a ground-breaking study, with investigators representing diverse expertise from three universities.
"Our TOPOWA project is ground-breaking because we look at the social drivers of mental illness and how to mitigate them. We conceived this project before the pandemic, but now with the pandemic, we know more than ever how mental health has been understudied and the growing scope of unmet need in the community," she said. Dr. Swahn also added that, "We don't have enough interventions for mental health in particularly among vulnerable populations in low-resource settings. So, what we have learnt post-COVID is that we need to find scalable interventions to better support mental health for women who live in poverty, particularly women who live in slums."
Using a multicomponent 27-month, parallel prospective cohort design of young women, the study team will recruit 300 participants from three selected UYDEL study sites in Banda, Bwaise and Makindye to determine the pathways and mechanisms of mental health outcomes. The study will involve focus groups, a Photovoice project, community mapping, surveys, use of sleep wearables, saliva and stress reactivity to detect and determine stress levels of the young women.
The investigators will measure stress though threat reactivity in fear conditioning tests, ratio of salivary cortisol, dehydroepiandrosterone (DHEA) and α-amylase, and sleep quality by deploying Fitbit wearable sensors for each study participant as well measuring environmental stressors through geotrackers.
"We will ask these young women to wear these Fitbits. These will pick up on the measure of sleep. We know that when people are stressed, they have poor mental health, but also, they have poor sleep," said Prof. Swahn. She adds that these Fitbit devices are worn just like a wrist watch. "They will give us a lot of insight to what happens at night when people are sleeping. The women may or may not be sleeping as well as they should. So again, it's another marker of stress, their well-being and physical health. It really adds another important innovative component of the study. We looked for other studies across the sub-Saharan Africa and have not found any studies that use this technology in this type of setting so these gadgets will give us a lot of insight."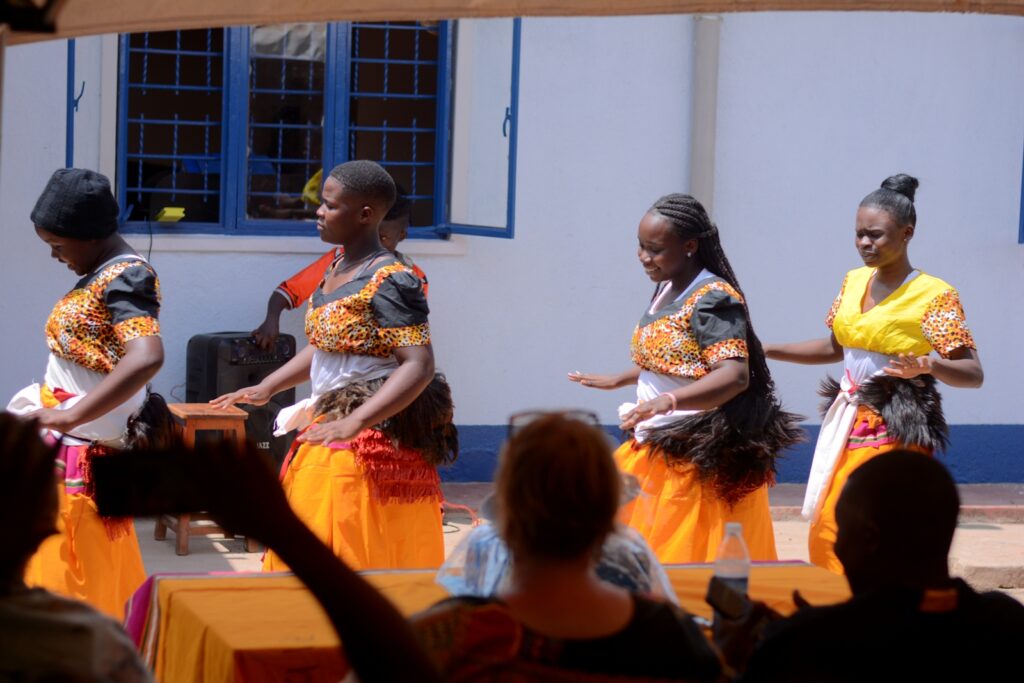 Dr. Catherine Abbo, an Associate Professor of Psychiatry at Makerere University College of Health Sciences, and Co-Investigator of the TOPOWA study, says depression and other mental health issues are on the rise in Uganda, though they continue to go unrecognized.
"These women actually don't even reach the clinic but people just suffer while they are in the communities. There are different anxiety disorders. So, the current estimates from the previous research shows about 1 in every 4 people have mental health issues," Dr. Abbo says.
Asked about what could be the drivers of mental health in young adults, Dr. Abbo contends some of the drivers are psychosocial arising from the environment we live in while others maybe genetically predisposed.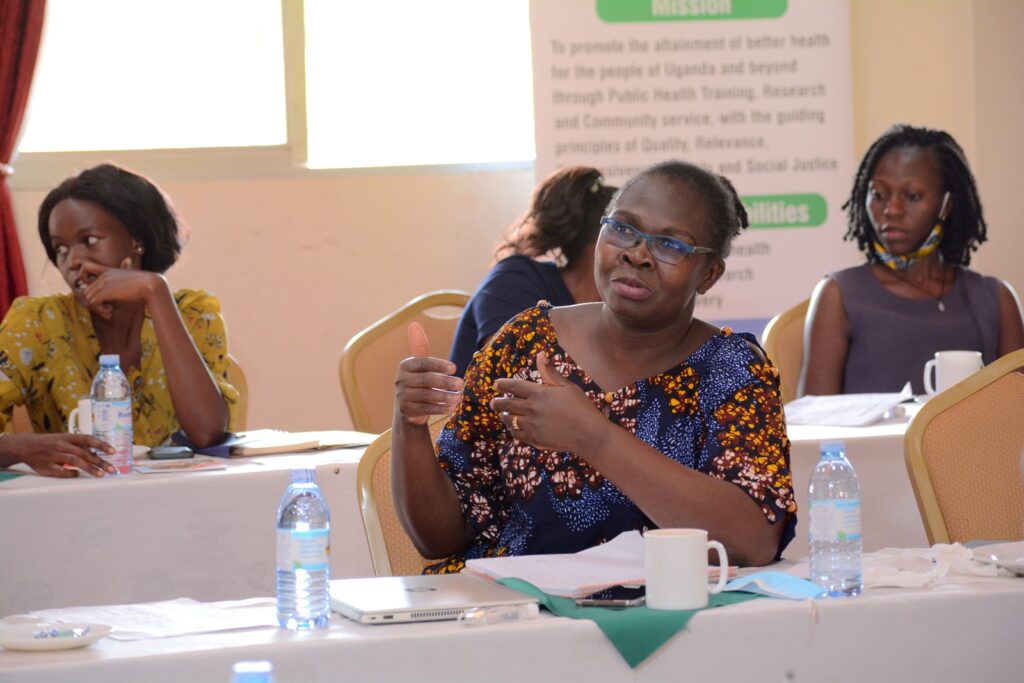 "If you are going to live in an environment that is poverty stricken, you are going to live in an environment where you are not going to access education, you are not going to have support that you need to be mentally healthy, you become vulnerable to getting mental illness and that is the environmental aspect. And then we have individuals, who, because of their genetic makeup, may develop cause mental illness," she said.
According to Dr. Abbo, the wearables are new technologies and that this is the first of its kind to be used in research in Uganda. "You know sometimes people go jogging and have phones that take the number of their steps, heart rate, so in the general population we have gadgets that can measure some aspects of body reactions but particularly in this case, it's going to measure sleep patterns, that signify stress levels."
Mr. Rogers Kasirye, UYDEL's Executive Director, argues that many a time, intervention projects have been implemented among youth but they fail because of the inability to tackle underlying issues affecting the young people. He says this study to investigate the mental health status of the young women will go a long way in impacting the way such initiatives can be implemented to achieve greater success.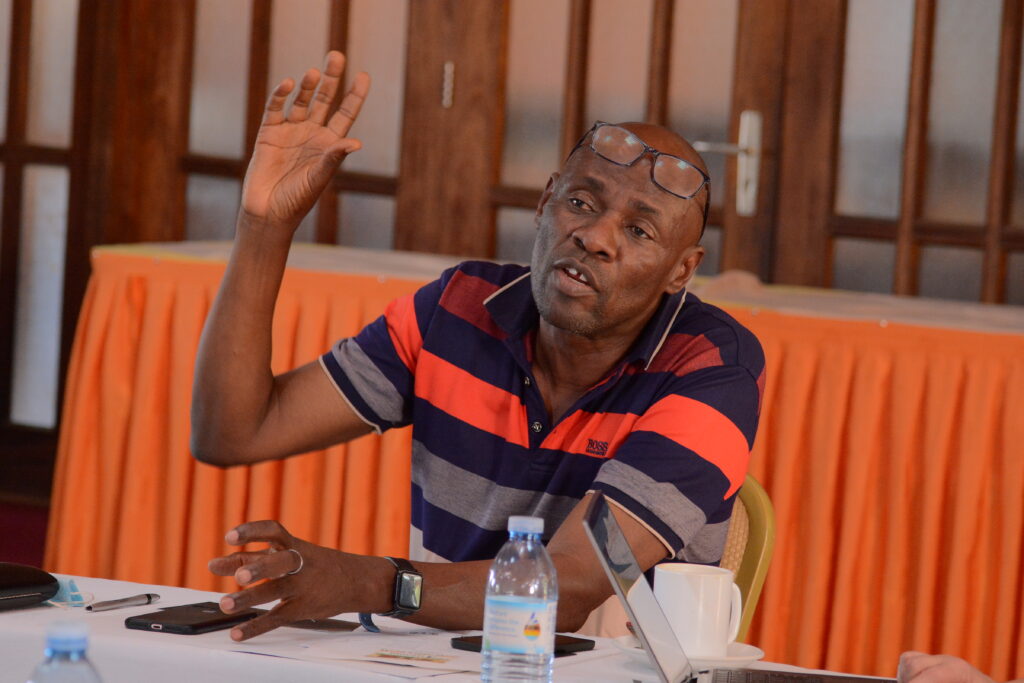 According to Mr. Kasirye, for over 25 years, UYDEL has worked with young people in the in the slums of Kampala and impacted many young people through their skilling and rehabilitation programs. He pointed out that that a majority of the young people in slums face a lot of challenges including poverty, lack of shelter while others have long lost contact with their families.
"But we don't go beyond to investigate and support their psychosocial needs. From experience, some people who come to our facilities have alcohol and other problems. Many times, they are even failing to sleep. Some even come to the Centre and tell you that they have not had a meal. You know what it means to sleep on an empty stomach. Others say they lost contact with their families while others say they have been sexually abused and others raped. In other words, they have a mountain of psychosocial needs that must be addressed. With this project, we hope to track girls for several years to match the research findings with empowerment interventions," said Mr. Kasirye.
Ms. Anna Kavuma, the Deputy Executive Director, UYDEL says the COVID-19 pandemic has had a toll on mental health issues among young women by increasing their vulnerability.
She notes that whereas the boys have equally been affected by the pandemic and could have pushed them to high stress levels, girls have a high level of vulnerability with responsibilities such as bringing up the children, dealing with pregnancies, accessing medical supplies as well as shelter.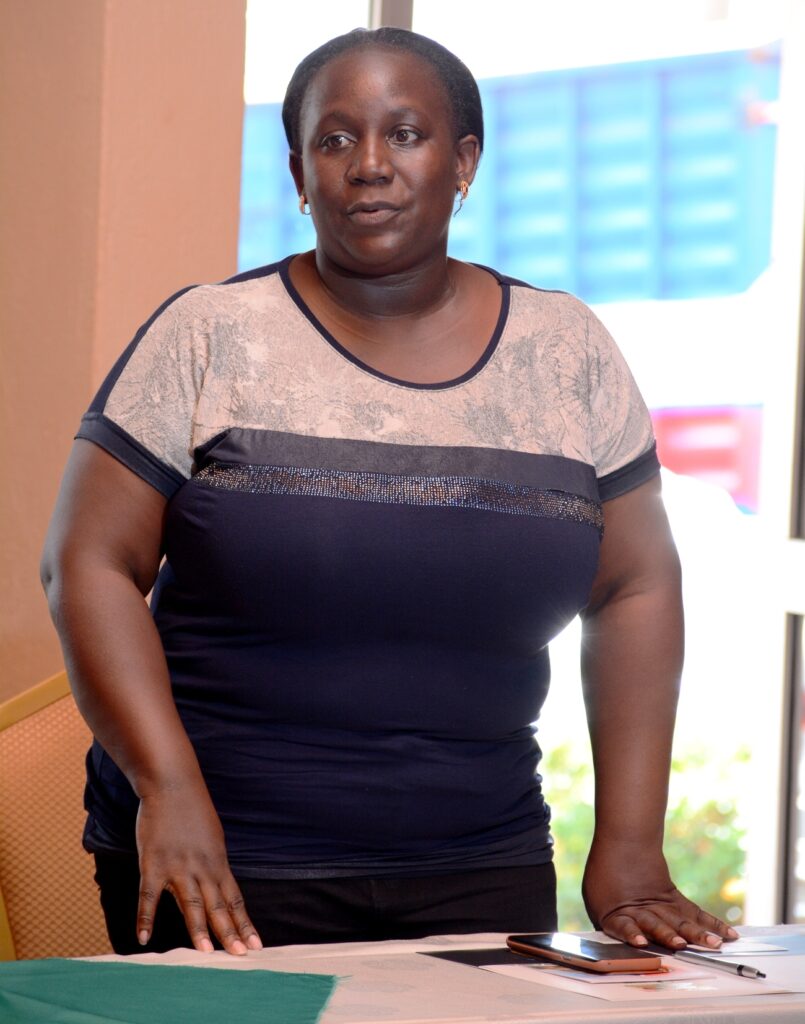 "It's quite difficult for the girls. It's an understatement for me to say that they are not highly affected by mental issues in Uganda, that is why this project is coming in to understand that. For instance, if we gave young girls vocational skills and training in beauty and cosmetics, or any other vocational skilling, will it help reduce on these stresses that they have? Will it help address the underlying factors that they are facing? Will it help to improve the way they sleep? Will it help improve the stress levels? These are areas we are trying to study and we are hopeful that the results of the study will inform not only programming and practice but also inform policy environment as well," said Nabulya.
The project's intervention arm will look at skilling the adolescent girls and young women with the cost-effective beauty training, which the researchers say is also very easy to implement. Dr. Swahn, the PI noted, "We are hoping that if it's shown to be effective, that is something that can be implemented in other communities and we know that many are offering vocational training but they have not been evaluated the way we are doing it with a very vigorous scientific protocol.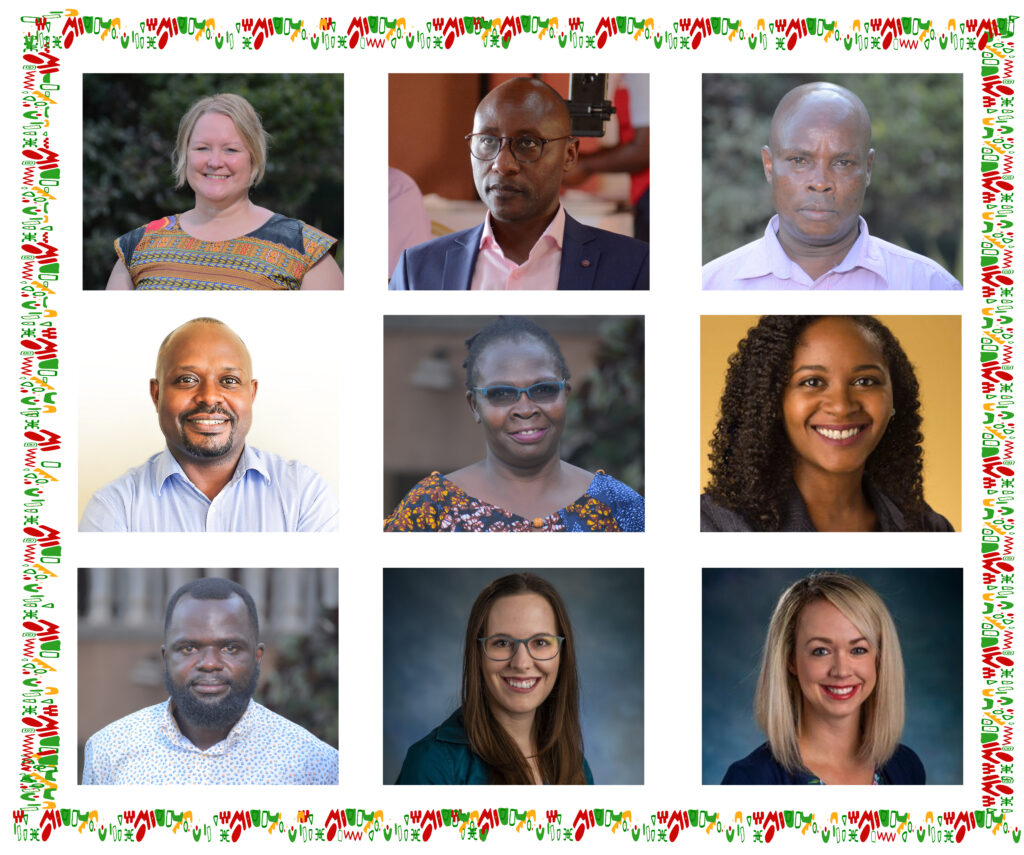 Dr. Rhoda Wanyenze, Professor and Dean, Makerere University School of Public Health thanked Prof. Swahn and UYDEL for partnering with MakSPH to implement this important project citing that the School was ready to work with the team.
"Mental health for young people is such an important area and very timely coming after the challenges and stress from the Coronavirus pandemic! We are excited to partner with you on this project," said Prof. Wanyenze.
The TOPOWA Research Team is composed of nine investigators spanning two continents and three universities. The Project's Principal Investigator (PI) is Dean and Professor Monica Swahn of Kennesaw State University. The Co-Investigators of the project include Dr. Cathy Abbo, Dr. Godfrey Bbosa, Dr. John Bosco Isunju, Charles Ssemugabo and Dr. Eddy Walakira from Makerere University, Dr. Ebony Glover from KSU and Dr. Rachel Culbreth and Dr. Karen Nielsen from GSU.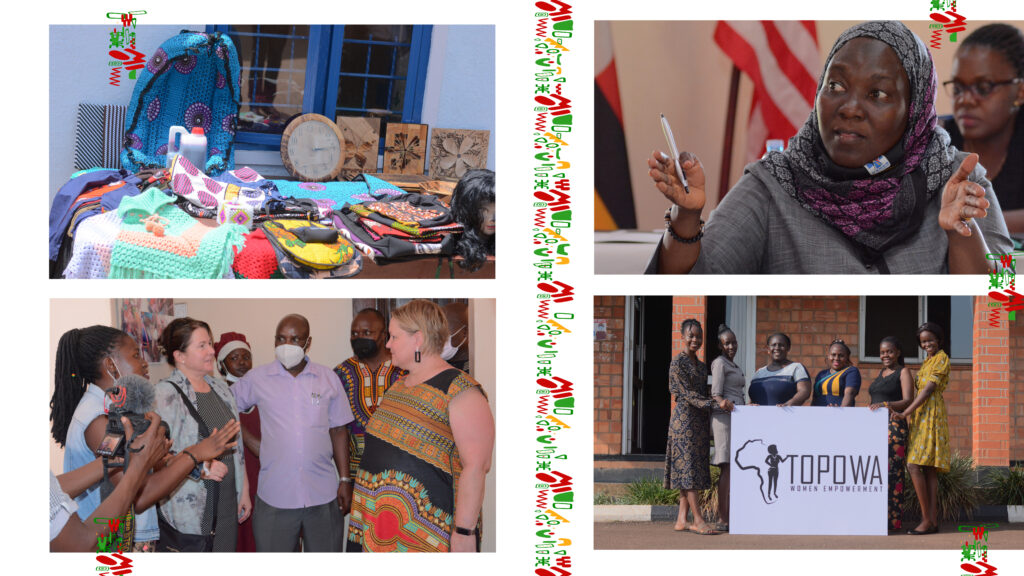 The Executive Director of UYDEL, Rogers Kasirye, leads the implementing partner whose mission is "to enhance socioeconomic transformation of disadvantaged young people through advocacy and skills development for self-reliance".
The TOPOWA Project Advisory Board is composed of members from the Kampala City Government, the Ministry of Health, the Ministry of Gender Labour and Social Development as well as the Dean for the Makerere University School of Public Health.
Davidson Ndyabahika is the Communications Officer, MakSPH/TOPOWA Project
Article originally posted on MakSPH website
Mak's GMI Labs Authorized to Conduct DNA Paternity Testing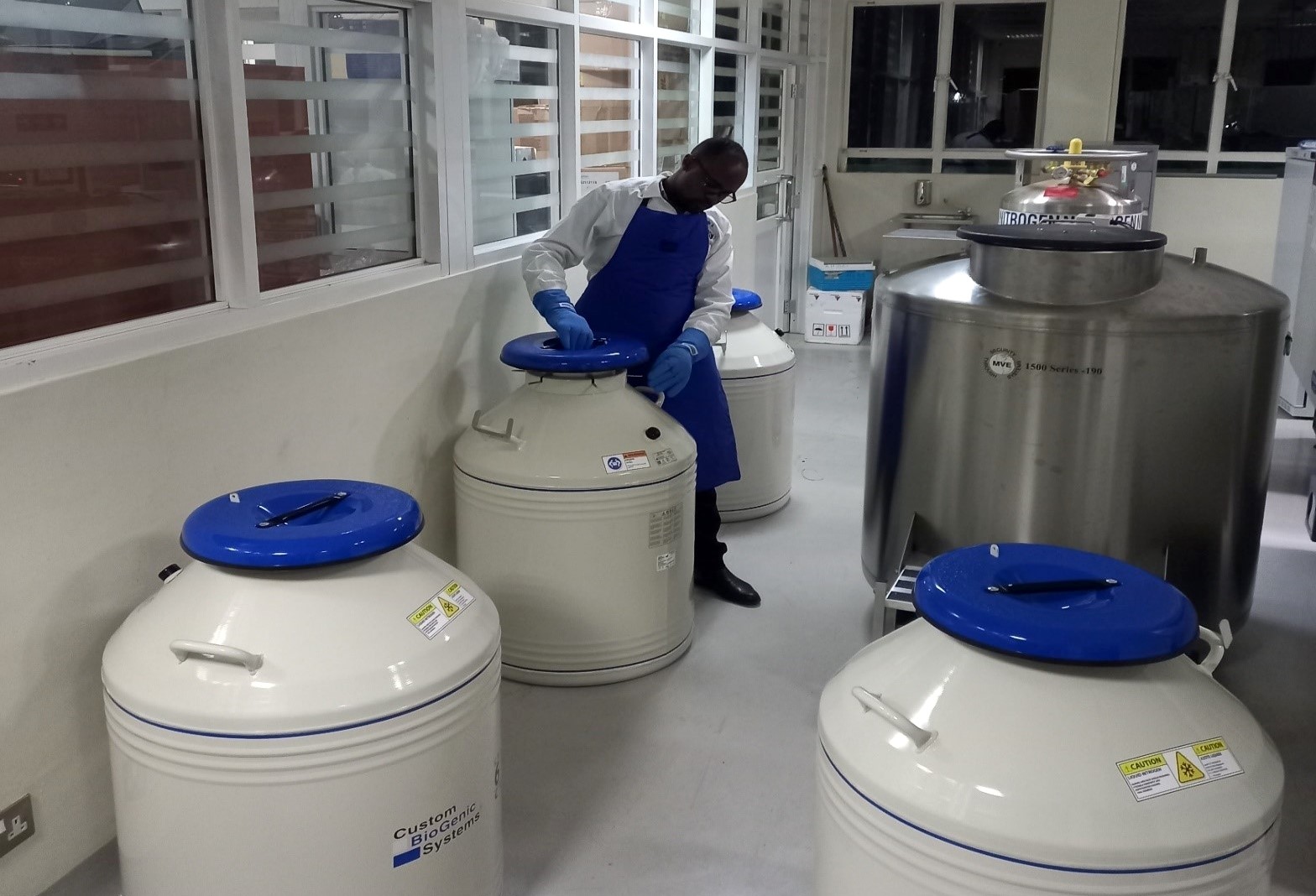 The Genomics, Molecular, and Immunology Laboratories (GMI Labs), operating under the auspices of the Makerere University Biomedical Research Center (MakBRC), have achieved another significant milestone in their journey of diagnostic excellence. The labs, renowned for their pivotal role in infectious and non-infectious disease research, have received official approval from the Director General Health Services at the Ministry of Health (MoH), Uganda, to conduct DNA Paternity Tests.
Situated at the Dept of Immunology & Molecular Biology under the School of Biomedical Sciences at the College of Health Sciences, Makerere University, the GMI Labs have been at the forefront of cutting-edge research, diagnostic testing, and training initiatives. Their remarkable contributions during the COVID-19 pandemic, where they conducted nearly a million PCR tests, underscored their unwavering commitment to public health and scientific advancement. The labs' exemplary performance and reliability were further highlighted by their successful management of two critical COVID-19 prevalence surveys. The findings of these surveys served as foundational data for crucial decisions guiding the country's lockdown strategies and phased reopening, earning commendation from the President and the Ministry of Health.
This latest authorization from the Ministry of Health marks a significant expansion of the GMI Labs' diagnostic capabilities. With the approval to conduct DNA Paternity Tests, the labs are now equipped to offer a crucial service addressing the need for accurate and reliable genetic testing for determining biological parentage. In a letter dated 22nd November 2023, the Director General Health Services emphasized the laboratory's rigorous adherence to international standards, proficiency in molecular biology techniques, and their proven track record in delivering precise and credible results. This approval further solidifies the labs' position as a trusted institution for advanced genetic diagnostics in Uganda.
Prof. Moses L Joloba, the Director of the GMI Labs, expressed immense pride in the team's dedication and expertise that led to this authorization. He highlighted the labs' commitment to upholding the highest standards of ethical practice, confidentiality, and accuracy in DNA paternity testing, ensuring the delivery of dependable results crucial for legal, personal, and familial purposes.
The inclusion of DNA Paternity Testing within the GMI Labs' list of services aligns with their overarching goal of advancing healthcare through state-of-the-art diagnostics, research, and education. This milestone represents not only a significant achievement for the labs but also a valuable resource for individuals seeking reliable and comprehensive genetic testing services. As the GMI Labs continue their unwavering commitment to excellence in healthcare and research, this new capability reaffirms their pivotal role in advancing the frontiers of molecular diagnostics and genetic testing in Uganda, working closely with reputable institutions such as Makerere University Hospital and other top-notch health facilities.
MNCH e-Post Issue 121: Learning from Nsambya Hospital Human Milk Bank to inform national scale-up & save preterm babies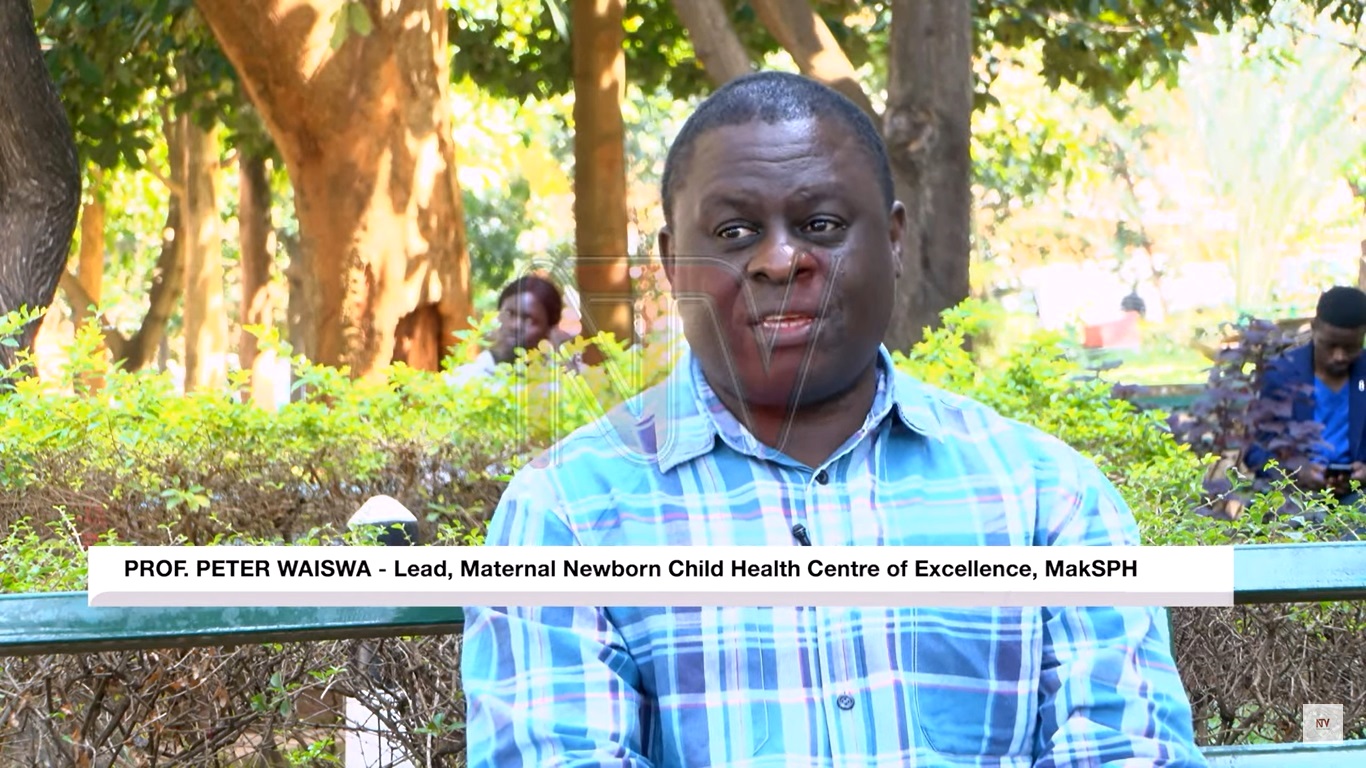 Welcome to this exclusive interview with Prof. Peter Waiswa, lead expert from the Makerere University Centre of Excellence for Maternal, Newborn, and Child Health. Dr. Victoria Nakibuuka from St. Francis Nsambya Hospital, and Dr. Jesca Nsungwa from Ministry of Health Uganda. In this video, they discuss a groundbreaking innovation in Uganda's healthcare landscape: the country's first-ever human milk bank at St. Francis Hospital Nsambya. This initiative represents a significant stride towards improving the survival rates of premature and vulnerable infants by ensuring access to essential breast milk, even when mothers are unable to produce enough. Watch Video
Click here to View the full MNCH e-Post Issue 121
METS Newsletter October 2023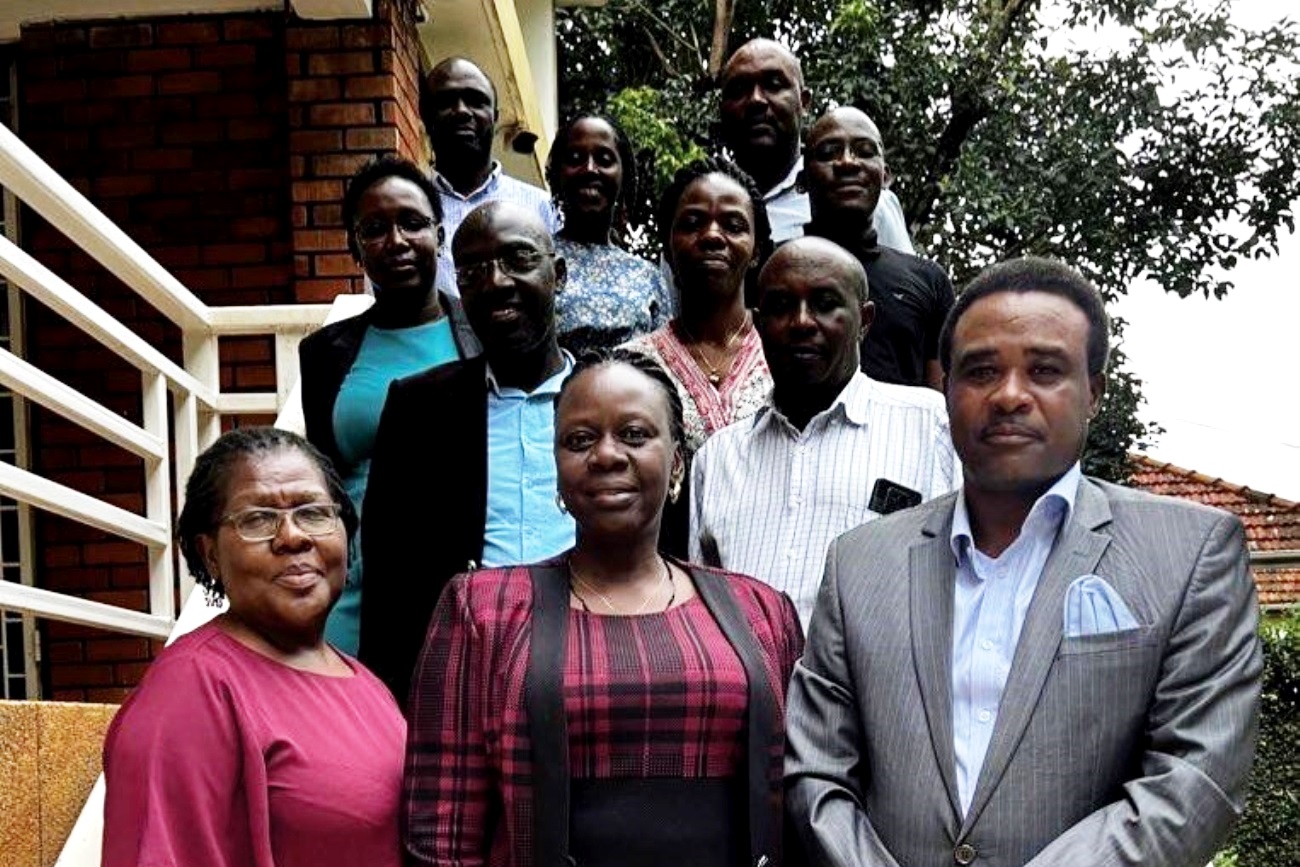 The Monitoring and Evaluation Technical Support (METS) Program is a 5-year CDC-supported collaboration of Makerere University School of Public Health (MakSPH), the University of California San Francisco (UCSF) and Health Information Systems Program (HISP Uganda).
Highlights of the METS October 2023 Newsletter
Strategies for Enhanced Disease Surveillance and Public Health Response in Uganda

The MoH Department of Integrated Epidemiology Surveillance & Public Health Emergencies (IES&PHE) Head, Commissioner Allan Muruta (Dr) visited METS to acquaint himself with the various surveillance activities supported by the Program.
Commissioner Muruta emphasized the need to build the capacity of districts and regions to conduct surveillance activities by training the relevant staff and establishing surveillance focal points at health facility levels.
He further emphasized the importance of linking laboratory data to the District Health Information System (DHIS2) and ensuring that different systems are interoperable.

Improving quality of data for HIV testing services (HTS) through regular assessments

MoH has been conducting Data Quality Assessments and Improvement (DQAI) activities to inform program planning, monitoring, and performance management. HIV testing services (HTS) inter was conducted in 16 regions, 81 districts, and 111 health facilities in partnership with 26 Implementing partners.
The HTS DQA has improved data management, infrastructure, and understanding of indicators. Specific staff assignment at each HTS entry point has proven effective, and use of the UgandaEMR system for reporting has yielded positive results.

Shaping Uganda's Healthcare Data Landscape

METS has maintained a strong collaboration with the Ministry of Health (MoH) providing invaluable technical support in developing various strategic guidelines for the country. These guidelines include the Uganda Health Information Exchange and Interoperability (HIE) Guidelines, the Uganda Health Data Protection and Confidentiality (HDPC) Guidelines, and the Uganda Health Data Sharing, Access, and Use Guidelines.

HIE and HDPC guidelines have received the endorsement of the Health Information, Innovation and Research (HIIRE) Technical Working Group (TWG), awaiting presentation to the senior management team at the MoH for final approval.

Empowering Health Professionals: PrEP Training in Hoima District

MakSPH-METS has taken a proactive stance in supporting Monitoring and Evaluation (M&E) for key populations through the development, management, and conducting trainings on the use of the PrEP tracker system across various agencies.
METS conducted a 5-day training on the KP/PrEP Tracker system in Hoima district. Moving forward, facility staff will be able to enter data on PrEP services into the system in a timely manner, analyze the data, and use it for program improvement.

Gallery

HIV testing services (HTS) Data Quality Assessments and Improvement DQAIs
Interagency cervical cancer on-site mentorships
Orientation in KP tracker-Soroti
TDY from CDC headquarters visit to METS
M&E orientation meetings for new Implementing Partners
Planning meeting for Cross Border Data Sharing-Busia