Medical School Class of 1976 Visits Mak, Applauds Progress & Evolution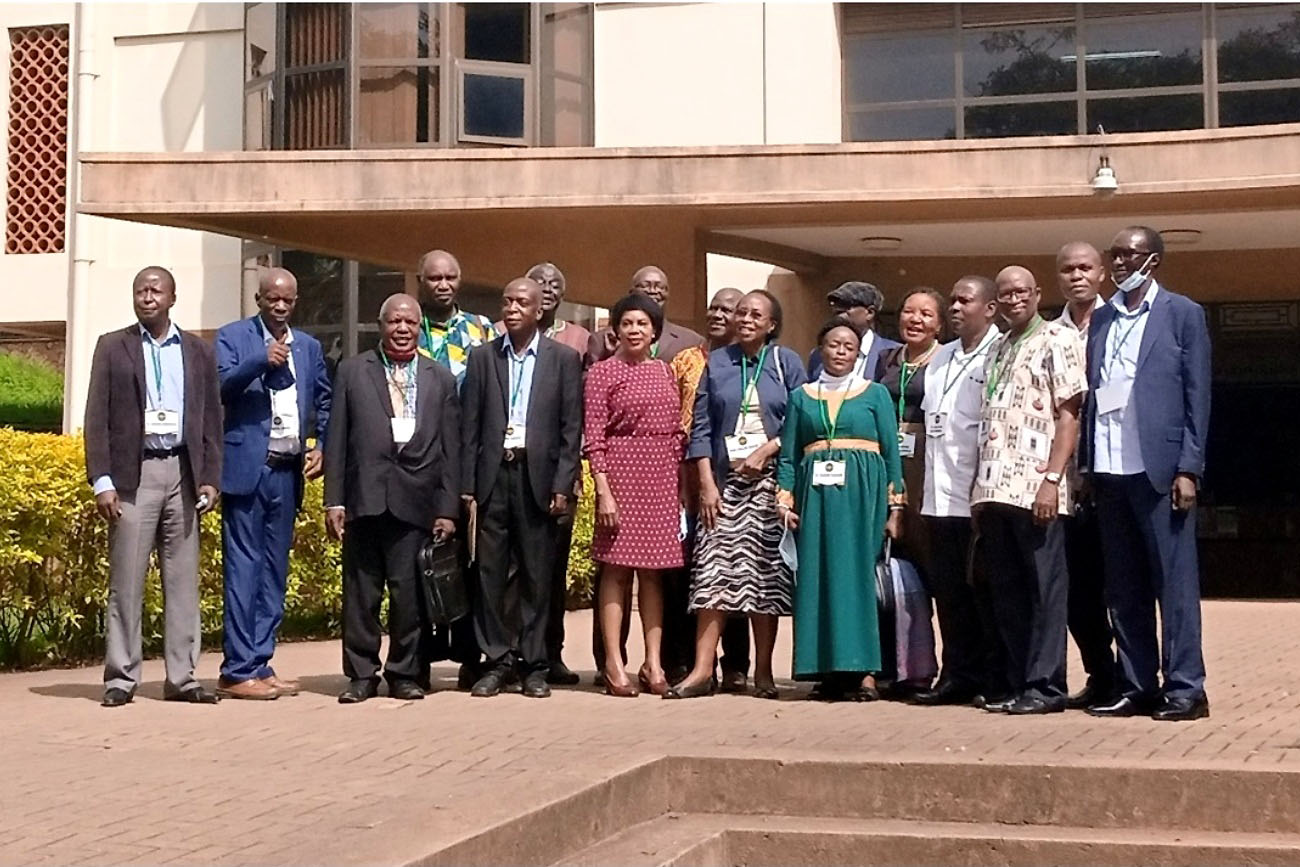 On Saturday 12th March 2022, the Medical School class of 1976 visited Makerere University their alma mater and an institution that laid the foundation for them to become successful professionals.
The historic visit took place after 46 years (1976-2022) and comes at a time when Makerere University is celebrating 100 years of existence (1922-2022)!
With beaming smiles, their eyes widened and faces sparkled as they entered the Main Campus through the Makerere University Main Gate. You would tell that our alumni were happy to be back home! Throughout the tour, a wave of home coming, a sense of belonging, attachment and true love filled the spaces!
The alumni led by Dr. Phillipa Musoke, a Professor at the School of Medicine, Makerere University College of Health Sciences (CHS) and their Chairperson, Dr. Yiga Matovu toured key University spaces and facilities including Makerere University Central Teaching Facility 1 that houses the University Administration and lecture spaces, the Freedom Square, Senate Building, Main Library, Africa Hall, Livingstone Hall, the Dental School and Makerere University Hospital.
According to Dr. Phillipa Musoke, they decided to visit Makerere University to re-ignite the fond memories, to have an experience of Makerere University of the times, and to appreciate the changes and developments.
In line with their desire, the Principal Public Relations Officer of Makerere University, Ms. Ritah Namisango lined up a team of experienced university staff who interacted with the Medical School class of 1976.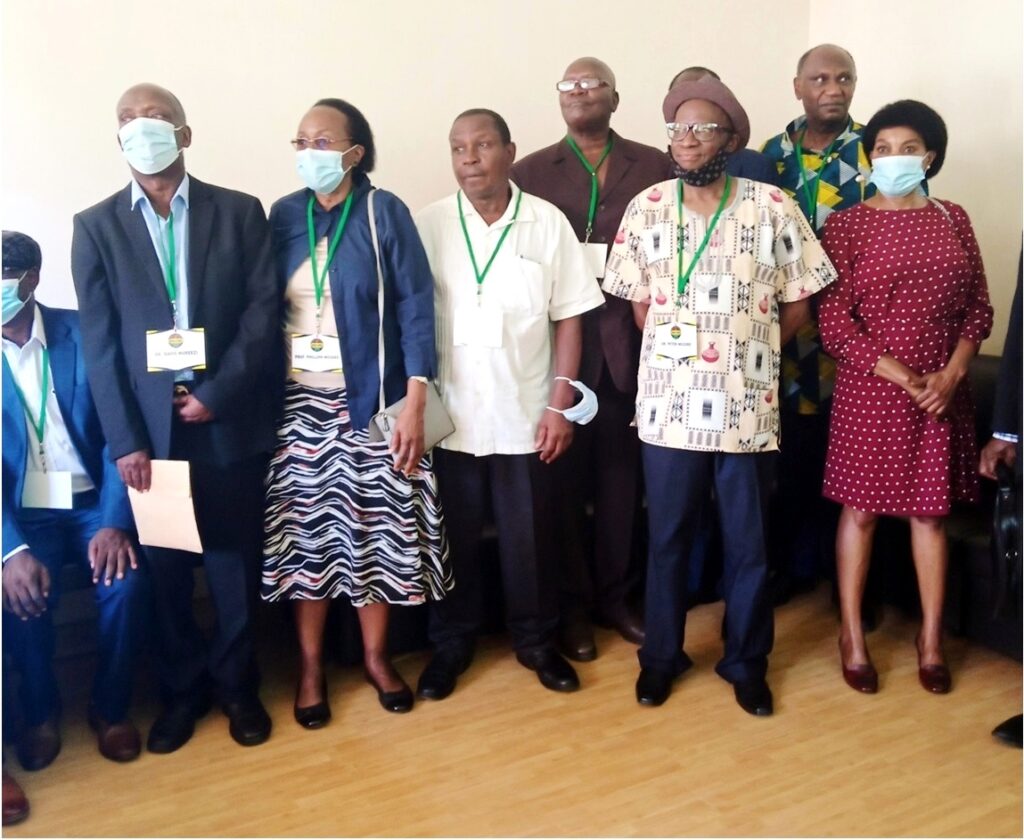 Speaking to the writer, Ms. Namisango revealed that she planned the tour focusing on the need for our alumni to see and appreciate the transformation of Makerere University from the time they were at this great institution (1976) to date. "I briefed the Members of staff who were designated to interact with our alumni to gladly share the story of evolution and continued growth," she remarked.
At the Main Library, the alumni were received by Mr. Patrick Sekikome who briefed them on the shift from manual access of library services to the digital services. The alumni could recall the times (1976) manual catalogues and were pleased to see the new catalogues and technological innovations that are used to access books both online and within the Library.
"Access to Library services has evolved with the times. If you need to get a book from the Main Library, you don't need to go to those stands as you used to, you only go to the Library website, we have the online catalog and once you get here, you check for any book of your interest. All the guides are uploaded online," Mr. Sekikome explained.
At Makerere University Hospital, the alumni were welcomed by the Director Makerere University Health Services Prof. Josaphat Byamugisha. He shared with joy the history and journey of the health facility that has evolved from a sick bay to a hospital status.
"I am very happy to receive you at Makerere University Hospital. This Hospital is now under Makerere University College of Health Sciences. This was done to ensure that the hospital is aligned to the health services as well as to improve the services for provision of better health care. I was part of the team that formulated the idea. What we have gotten so far from literature and what is available online is that prior to 1972. The University maintained the health post known as Makerere University Students health service or sick bay, and then it acquired premises formerly known as the Nile Nursing Home that was owned by the Indian community. In 1978, the then President Idi Amin crowned the sick bay, the hospital status. Around 2017, the management of the University hospital was delegated to the College of Health Sciences," Prof. Byamugisha explained.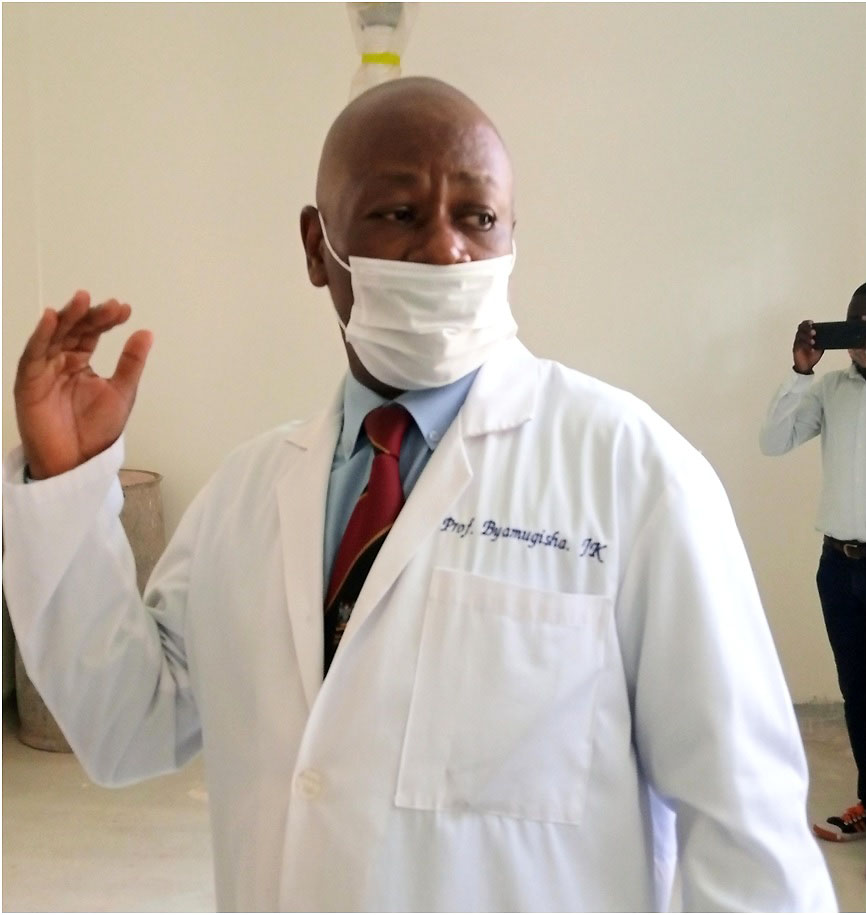 Commenting about the evolution of dental services at Makerere University, he said: "It is true that at one time, the dental school was closed and later re-opened in 2019 after acquiring enough space for construction of the school and hospital. I am glad that you are visiting at a time when the Makerere University Dental School is fully operational. It is one of the best dental hospitals in the region."
On behalf of the alumni, Dr. Philippa Musoke applauded the University administration for the tremendous work done to ensure that Makerere University continues to grow by adapting to the times.
"It has been a very big difference. When I was here as a student in 1976, I stayed in Africa Hall and I used to walk through Katanga to go to the Medical School. Today, Saturday 12th March 2022, we have visited the Library, it was a small Library then now it is expanded, also technology is being used. They showed us how you can access books and periodicals online as well as journal articles. Then we went to the University Hospital. We used to call it the sick bay but it's now a very nicely renovated hospital and we are amazed by what their plans are but also what is being done already. The compound is also expanded and there are many more buildings than when we were here. Many more colleges, Departments have put up buildings such as Computer Science, Economics, Women and Gender Studies," she noted.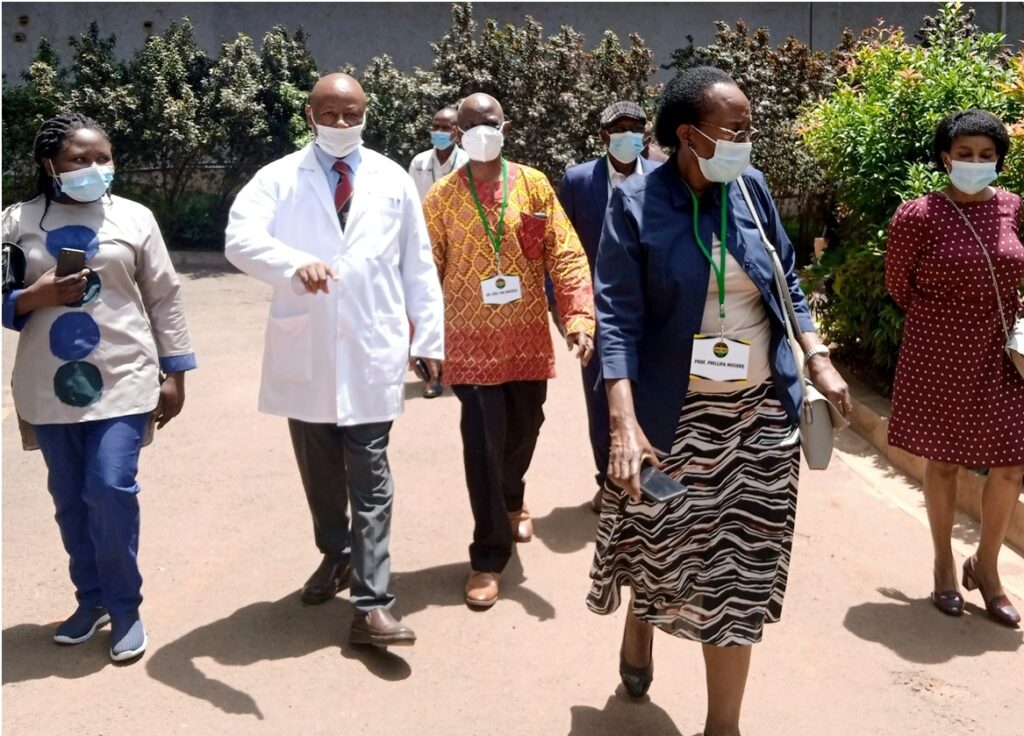 Dr. Musoke requested the University Council and Manaement to use the available space to construct more halls for students to stay on campus and also reconstruct the Main Building that was gutted by fire in September 2020.
"We look forward to the restoration of the Main Building. I have observed that there are a lot of buildings, we didn't see new halls/hostels at the Main Campus. It's nice if there is space to provide a place where students can stay on campus."
Dr. Yiga Matovu was pleased to note that in addition to re-connecting with their alma mater, the visit provided new learning experiences especially in the area of health training.
"Our visit will be memorable. It is great that we have learnt about the progress being made in the area of training of health professionals and the plans the University has for training programs. I am really uplifted by the good plans. Let us implement them for the good of the nation," Dr. Yiga said.
Dr. Bira Ann Migrate, a Lecturer at the Dental School and Clinical Head at the Dental Hospital was humbled and delighted to receive and interact with guests of that caliber. She hailed them for their roles in making Makerere University Dental School great again.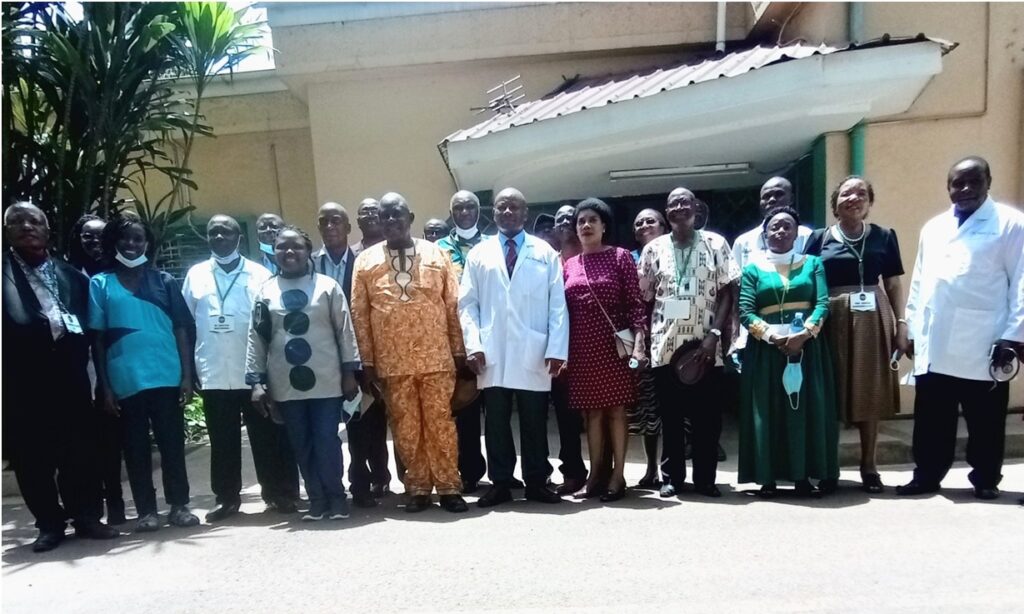 "We are happy to show them that we have grown from that small corridor in Mulago to a hospital at the University Campus. We are really glad to have hosted them and we hope they can come and visit us more often. Most of them have actually supported the development of this Dental Hospital. It may not have been directly, but some of them played a significant role to ensure that the Dental School remained open. They supported us in the background through their networks, so we are happy to receive them here at the Dental School. It is a testimony that we have moved on," Dr. Bira said.
The Medical Class of 1976 that visited on 12th March 2022
Dr. Deogratius Iga Matovu; Senior Consultant Radiologist, retired private practitioner
Dr. Margret Kasande; retired private practitioner
Dr. Sabastiano Nkakyekorera; Radiologist, retired
Dr. Cephas Mijumbi; Senior Consultant Anesthesiologist, Uganda Heart Institute (UHI)
Prof. Josephine Namuganwa Kasolo; Physiologist, College of Health Sciences (CHS), Makerere University
Dr .V. B. Joseph Tindimwebwa; Anaesthesiologist, Lecturer and Former Head of Anaesthesia, College of Health Sciences (CHS), Makerere University, retired
Dr. Adrigwe Joseph; Internist/Physician, RSA, private practitioner
Prof. Phillipa Musoke; Paediatrician, Makerere University-Johns Hopkins University Research Collaboration (MUJHU) and Board Member Mulago Hospital
Prof. Jehu Erapu Iputo, Physiologist, Busitema University
Dr. Jullie Mbisirikire K. N; Senior Consultant Obstetrician and Gynaecologist, Rubaga Hospital
Dr. Peter Musoke; Psychiatrist, RSA, retired
Dr. Davis Mubeezi; Public Health expert, retired private practitioner
Dr. Buwembo-Kakande M.B.; Lecturer, Islamic University In Uganda (IUIU)
Dr. Jaffer Sadiq Balyejjusa; Senior Consultant Surgeon, Busitema University
Dr. Patrick Byaruhanga; Public Health expert, retired
Dr. Kaguna Amooti; Public Health Expert, private practitioner
Dr. George Unyuthi; private practitioner
Dr. Francis Adatu Engwau; Epidemiologist, retired
Dr. B.D. Mugisa; Cardio-Thoracic Surgeon, Senior Lecturer, Nsambya Hospital
Written by: Alex Mugalu (Finalist-Journalism and Communication), Makerere University
Mak's GMI Labs Authorized to Conduct DNA Paternity Testing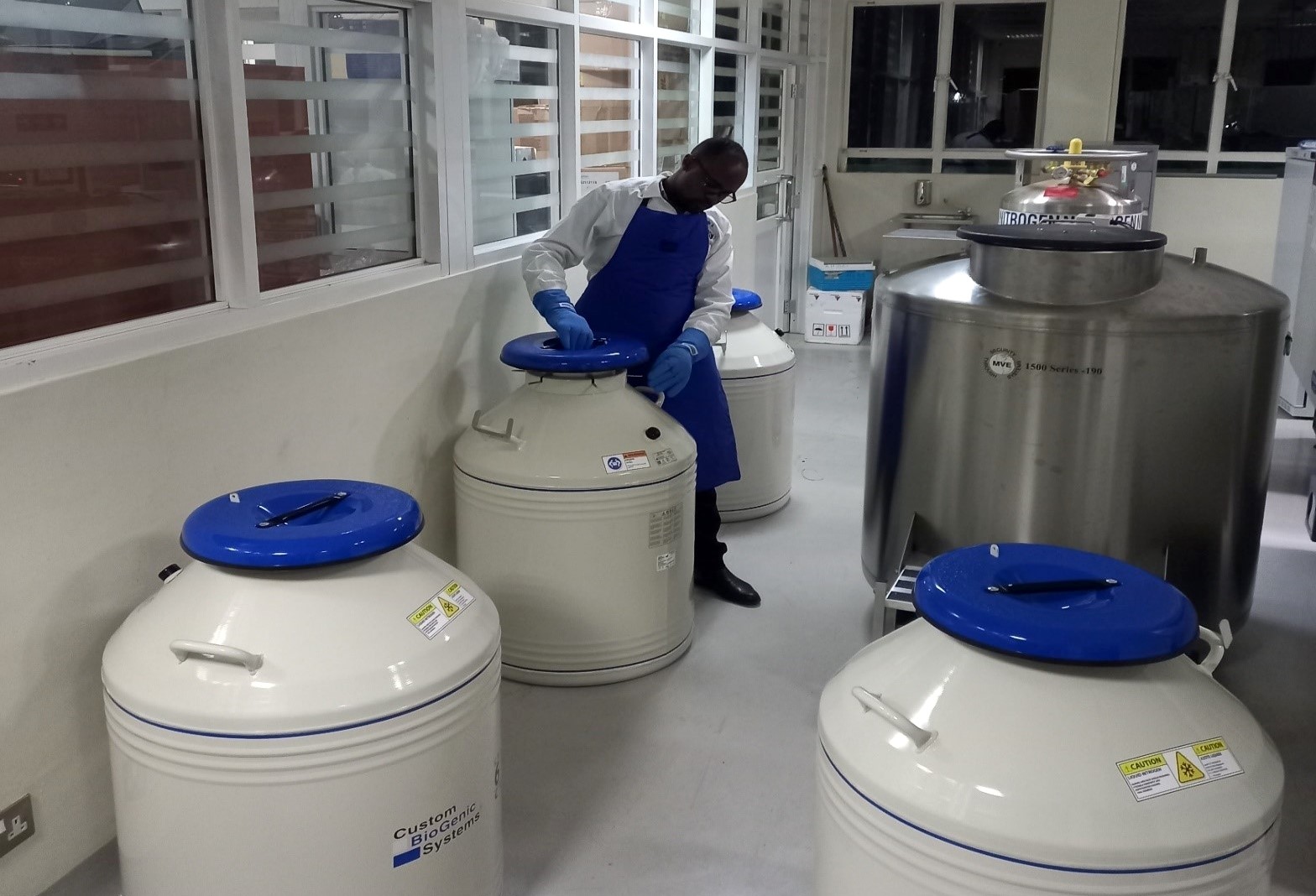 The Genomics, Molecular, and Immunology Laboratories (GMI Labs), operating under the auspices of the Makerere University Biomedical Research Center (MakBRC), have achieved another significant milestone in their journey of diagnostic excellence. The labs, renowned for their pivotal role in infectious and non-infectious disease research, have received official approval from the Director General Health Services at the Ministry of Health (MoH), Uganda, to conduct DNA Paternity Tests.
Situated at the Dept of Immunology & Molecular Biology under the School of Biomedical Sciences at the College of Health Sciences, Makerere University, the GMI Labs have been at the forefront of cutting-edge research, diagnostic testing, and training initiatives. Their remarkable contributions during the COVID-19 pandemic, where they conducted nearly a million PCR tests, underscored their unwavering commitment to public health and scientific advancement. The labs' exemplary performance and reliability were further highlighted by their successful management of two critical COVID-19 prevalence surveys. The findings of these surveys served as foundational data for crucial decisions guiding the country's lockdown strategies and phased reopening, earning commendation from the President and the Ministry of Health.
This latest authorization from the Ministry of Health marks a significant expansion of the GMI Labs' diagnostic capabilities. With the approval to conduct DNA Paternity Tests, the labs are now equipped to offer a crucial service addressing the need for accurate and reliable genetic testing for determining biological parentage. In a letter dated 22nd November 2023, the Director General Health Services emphasized the laboratory's rigorous adherence to international standards, proficiency in molecular biology techniques, and their proven track record in delivering precise and credible results. This approval further solidifies the labs' position as a trusted institution for advanced genetic diagnostics in Uganda.
Prof. Moses L Joloba, the Director of the GMI Labs, expressed immense pride in the team's dedication and expertise that led to this authorization. He highlighted the labs' commitment to upholding the highest standards of ethical practice, confidentiality, and accuracy in DNA paternity testing, ensuring the delivery of dependable results crucial for legal, personal, and familial purposes.
The inclusion of DNA Paternity Testing within the GMI Labs' list of services aligns with their overarching goal of advancing healthcare through state-of-the-art diagnostics, research, and education. This milestone represents not only a significant achievement for the labs but also a valuable resource for individuals seeking reliable and comprehensive genetic testing services. As the GMI Labs continue their unwavering commitment to excellence in healthcare and research, this new capability reaffirms their pivotal role in advancing the frontiers of molecular diagnostics and genetic testing in Uganda, working closely with reputable institutions such as Makerere University Hospital and other top-notch health facilities.
MNCH e-Post Issue 121: Learning from Nsambya Hospital Human Milk Bank to inform national scale-up & save preterm babies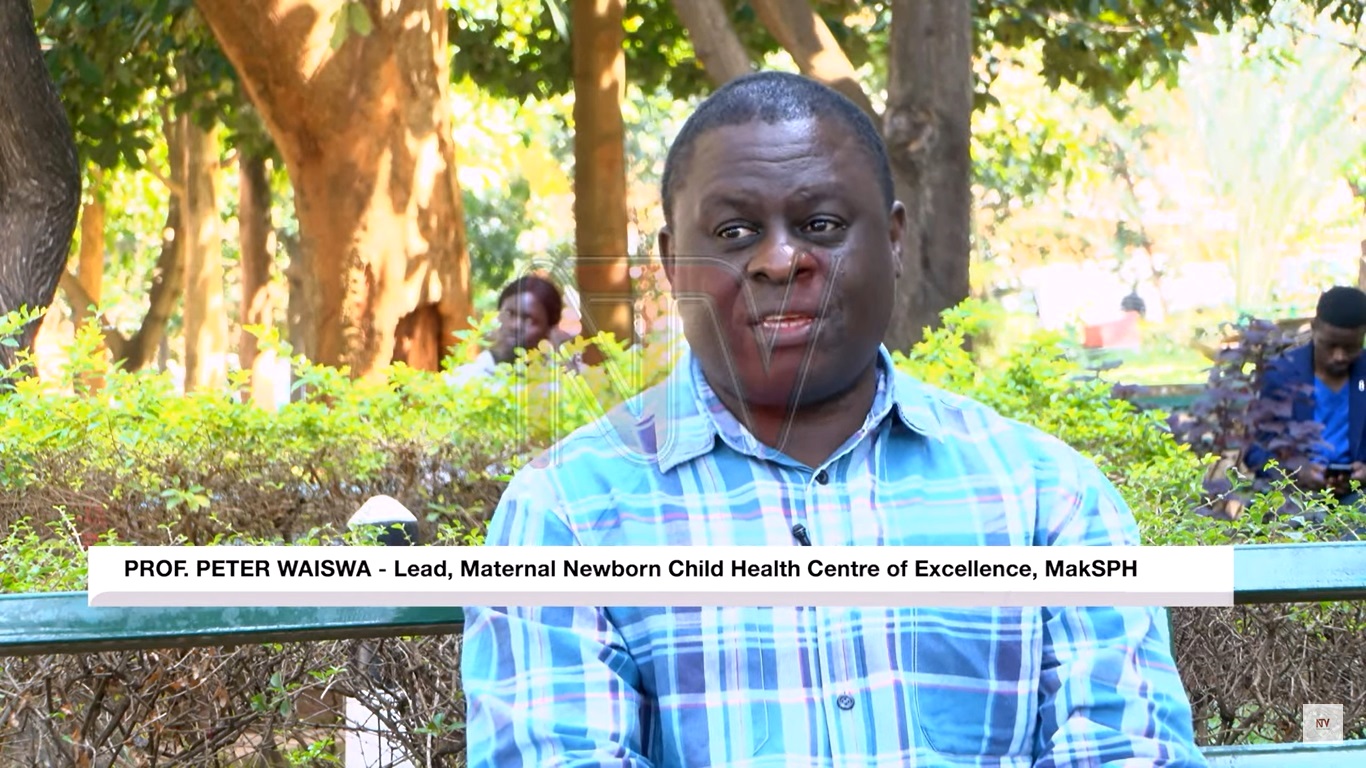 Welcome to this exclusive interview with Prof. Peter Waiswa, lead expert from the Makerere University Centre of Excellence for Maternal, Newborn, and Child Health. Dr. Victoria Nakibuuka from St. Francis Nsambya Hospital, and Dr. Jesca Nsungwa from Ministry of Health Uganda. In this video, they discuss a groundbreaking innovation in Uganda's healthcare landscape: the country's first-ever human milk bank at St. Francis Hospital Nsambya. This initiative represents a significant stride towards improving the survival rates of premature and vulnerable infants by ensuring access to essential breast milk, even when mothers are unable to produce enough. Watch Video
Click here to View the full MNCH e-Post Issue 121
METS Newsletter October 2023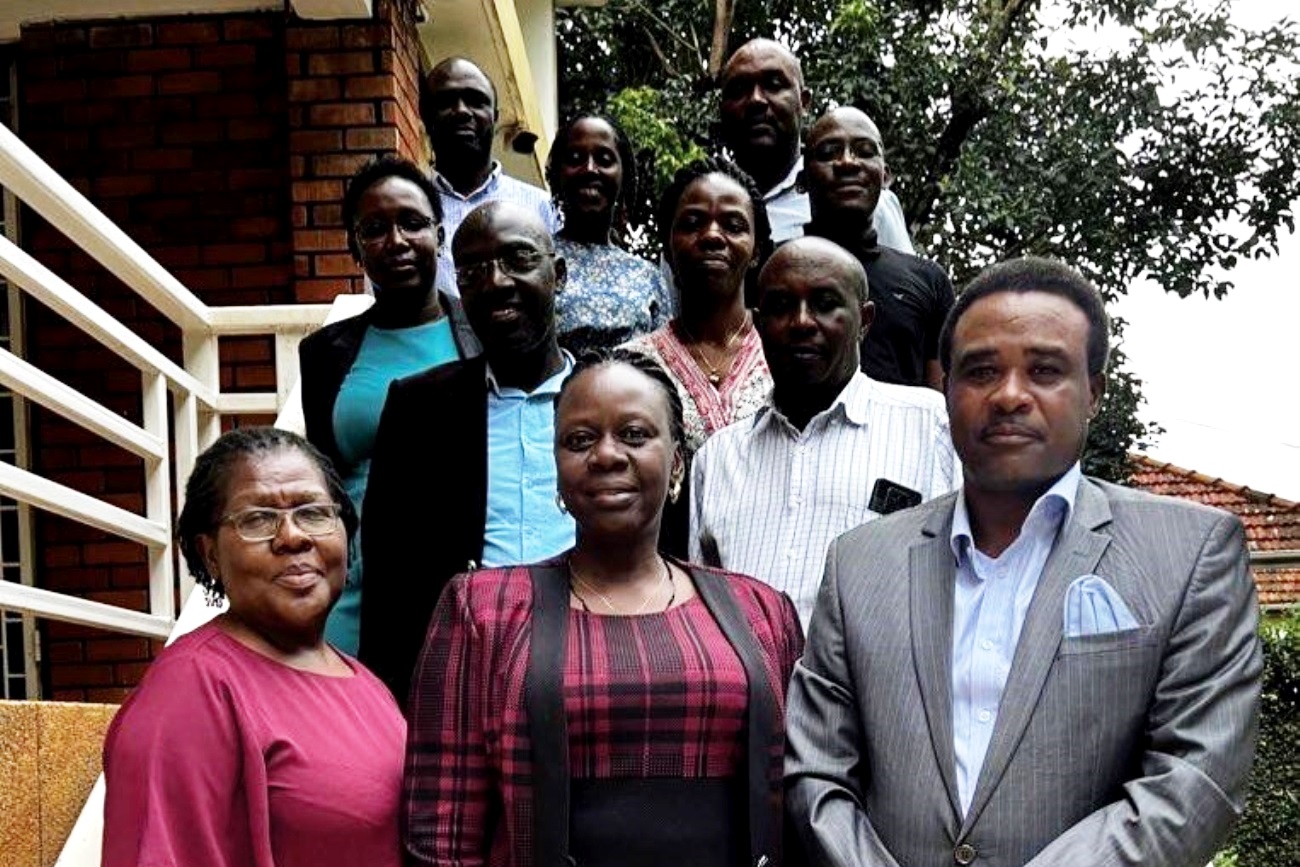 The Monitoring and Evaluation Technical Support (METS) Program is a 5-year CDC-supported collaboration of Makerere University School of Public Health (MakSPH), the University of California San Francisco (UCSF) and Health Information Systems Program (HISP Uganda).
Highlights of the METS October 2023 Newsletter
Strategies for Enhanced Disease Surveillance and Public Health Response in Uganda

The MoH Department of Integrated Epidemiology Surveillance & Public Health Emergencies (IES&PHE) Head, Commissioner Allan Muruta (Dr) visited METS to acquaint himself with the various surveillance activities supported by the Program.
Commissioner Muruta emphasized the need to build the capacity of districts and regions to conduct surveillance activities by training the relevant staff and establishing surveillance focal points at health facility levels.
He further emphasized the importance of linking laboratory data to the District Health Information System (DHIS2) and ensuring that different systems are interoperable.

Improving quality of data for HIV testing services (HTS) through regular assessments

MoH has been conducting Data Quality Assessments and Improvement (DQAI) activities to inform program planning, monitoring, and performance management. HIV testing services (HTS) inter was conducted in 16 regions, 81 districts, and 111 health facilities in partnership with 26 Implementing partners.
The HTS DQA has improved data management, infrastructure, and understanding of indicators. Specific staff assignment at each HTS entry point has proven effective, and use of the UgandaEMR system for reporting has yielded positive results.

Shaping Uganda's Healthcare Data Landscape

METS has maintained a strong collaboration with the Ministry of Health (MoH) providing invaluable technical support in developing various strategic guidelines for the country. These guidelines include the Uganda Health Information Exchange and Interoperability (HIE) Guidelines, the Uganda Health Data Protection and Confidentiality (HDPC) Guidelines, and the Uganda Health Data Sharing, Access, and Use Guidelines.

HIE and HDPC guidelines have received the endorsement of the Health Information, Innovation and Research (HIIRE) Technical Working Group (TWG), awaiting presentation to the senior management team at the MoH for final approval.

Empowering Health Professionals: PrEP Training in Hoima District

MakSPH-METS has taken a proactive stance in supporting Monitoring and Evaluation (M&E) for key populations through the development, management, and conducting trainings on the use of the PrEP tracker system across various agencies.
METS conducted a 5-day training on the KP/PrEP Tracker system in Hoima district. Moving forward, facility staff will be able to enter data on PrEP services into the system in a timely manner, analyze the data, and use it for program improvement.

Gallery

HIV testing services (HTS) Data Quality Assessments and Improvement DQAIs
Interagency cervical cancer on-site mentorships
Orientation in KP tracker-Soroti
TDY from CDC headquarters visit to METS
M&E orientation meetings for new Implementing Partners
Planning meeting for Cross Border Data Sharing-Busia