CEDAT Trains Fundis & Masons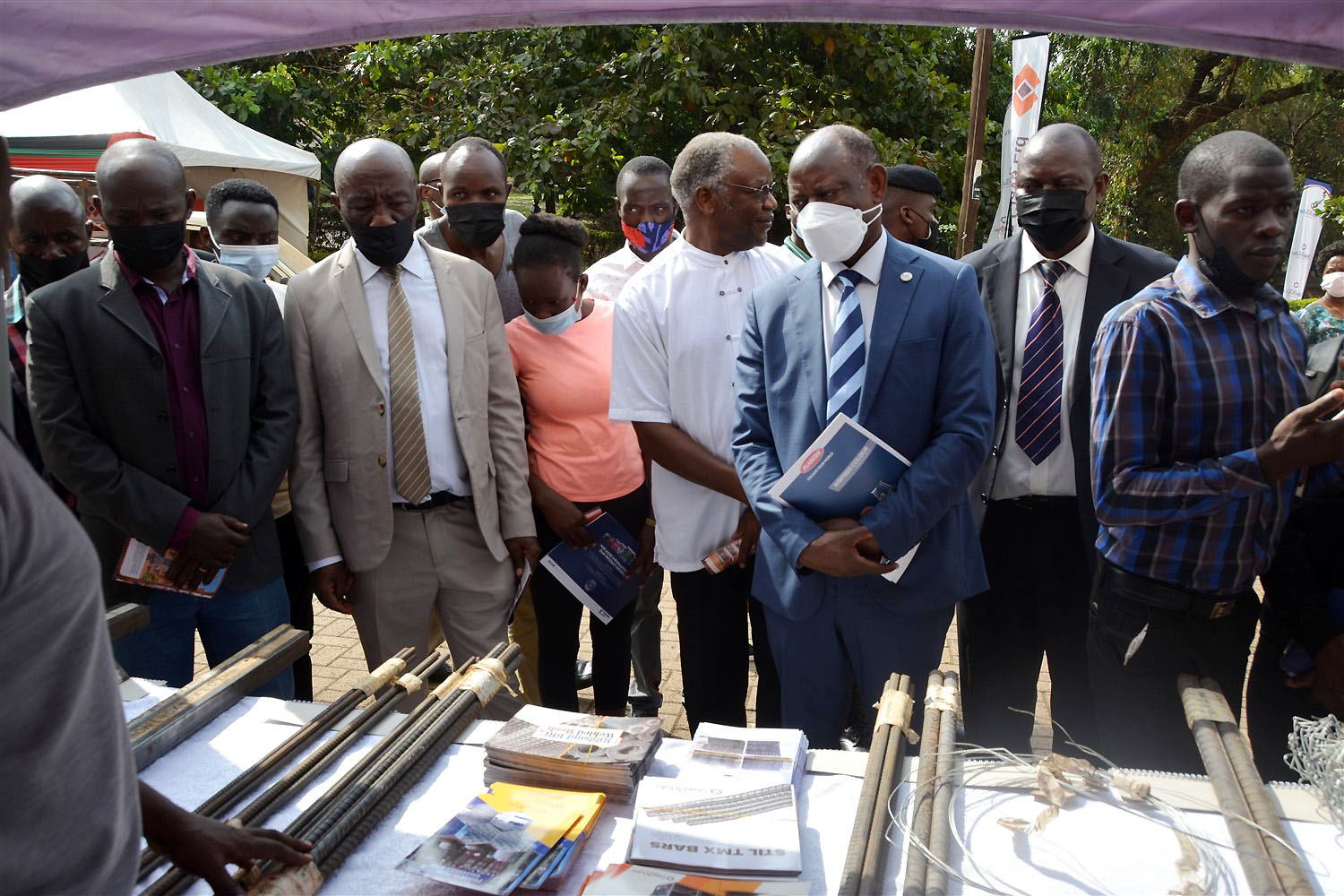 The Department of Architecture and Physical planning, College of Engineering Design, Art and Technology (CEDAT) convened a two day training and awareness session for Masons and Fundis as a way of sharing scientific knowledge, ideas and new ways of construction drawing from the research experiences in the college.
The event, the first of its kind attracted a number of stakeholders in the building industry that made an exhibition of the various building materials on the market. They included Uganda Clays Ltd, Hima Cement, steel and Tube, The National Building Review Board, the National Physical Planning Board, Simba Cement and Kansai Plascon Paint.
Prof Barnabas Nawangwe an Architect by profession officiated the opening of the training on Thursday 9th February 2022 in the CEDAT Conference room. He said the training was timely because Fundis and Manson handle most of the construction in Uganda following a construction boon since the 1990s.  He observed that on most of the construction sites, there were no engineers or architects and therefore it was important that frontline people in the building industry were equipped with extra skills.
Prof. Nawangwe advised the fundis and masons to learn to appreciate the drawings that show what needs to be done on sites and ensure that they are adhered unless advised otherwise.He said masons and fundis were every important people in the communities although they did not get the opportunity to get trained in technical institution but rather learnt on job. He argued the college and partners to devise means of extending the training country wide as one of the ways through which the University wouldtransfer knowledge and offer community service in line with objective of being responsive to the needs of the communities.
Prof. Nawangwe congratulated CEDAT for the initiative and the planned extension of similar sessions to other artisans that include Mechanics, Electricians and Plumbers. He said this was in line with the government objective of skilling the youth and thereby creating employment opportunities.
While speaking at the same event, The Principal CEDAT Prof Henry Alinaitwe said as the University celebrates 100 years, the College was working towards realizing the original objectives of the university which started as a technical college producing technicians. He said Makerere University was well established to offer training, research and knowledge transfer partnerships and that such trainings were some of the ways through which the university was reaching out to the people on the ground.
The Arts defy the imaginary boundaries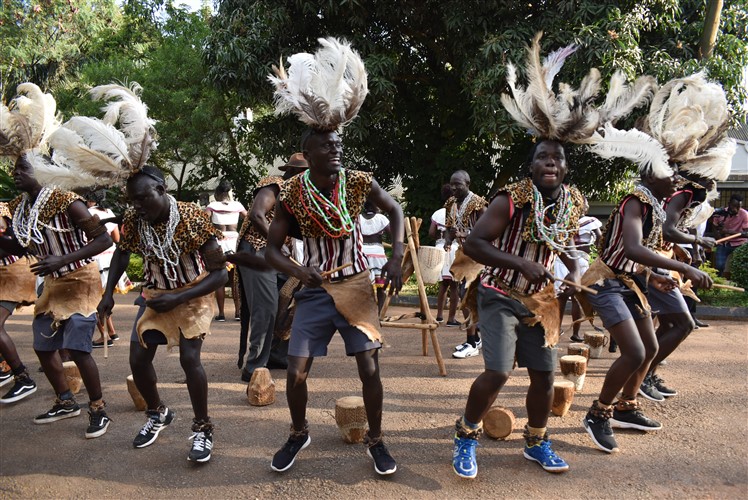 Participants in the African Urbanities Summer Institute 2022 for the Andrew W. Mellon-funded project, "Entanglements, Mobility and Improvisation: Culture and the Arts in Contemporary African Urbanism and its Hinterlands" were treated to an awesome Bwola cultural dance performance, dramatized poetry and an Art Exhibition at the Margaret Trowel School of Industrial and Fine Art (MTSIFA).
Prof. George Kyeyune who welcomed the guests on behalf of the Dean Dr. Amanda Tumusiime and the entire college management informed them that Makerere University which was celebrating one Hundred years started at the location of the present Margaret Trowell of Industrial and Fine Art, that currently hosts the Institute of Heritage Conservation and Restoration.
Common Voices Collaborative Workshop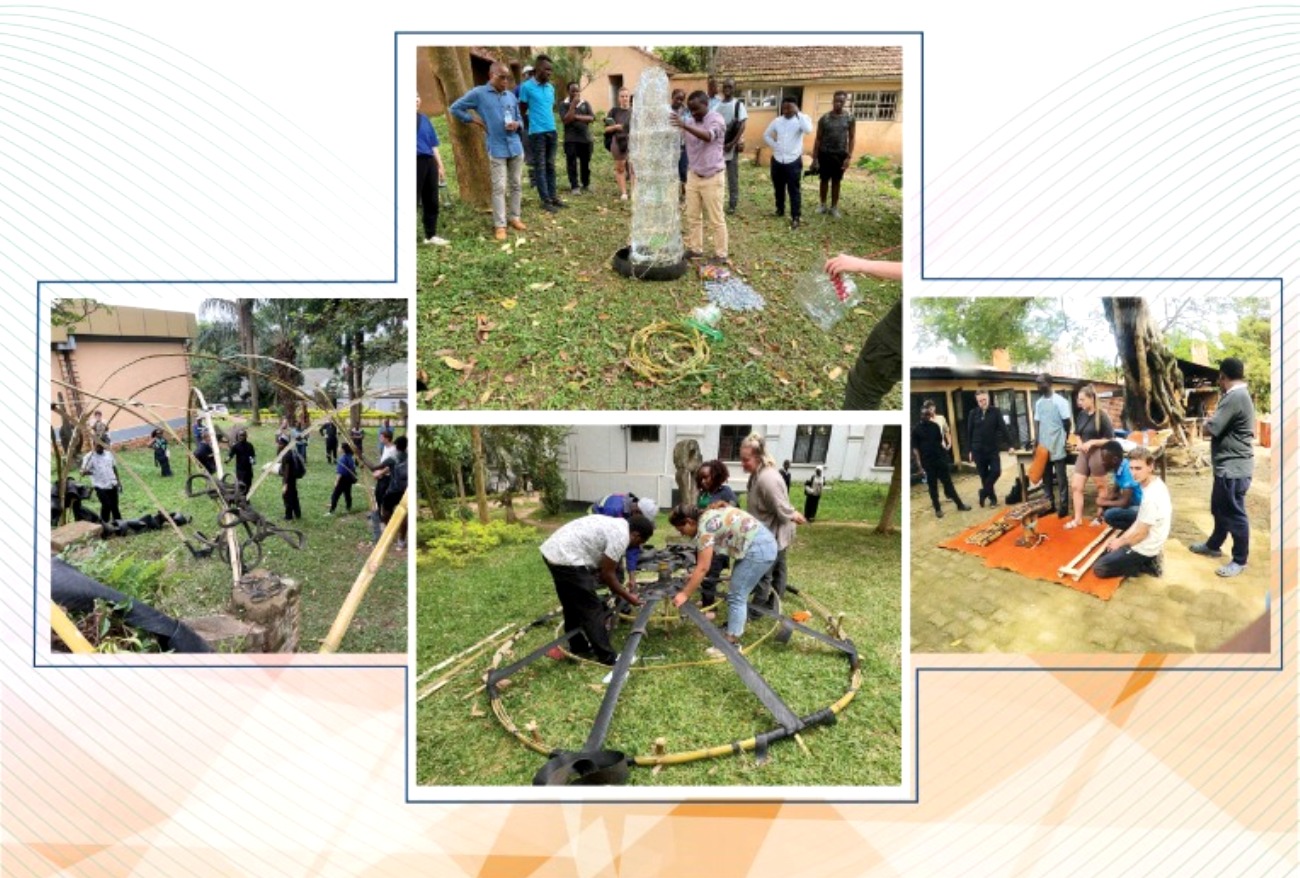 Makerere University and the University of Bergen (UiB) will hold the Common Voices Collaborative Workshop as part of the partnership between the Margaret Trowel School of Industrial and Art (MTSIFA), College of Engineering, Design, Art and Technology (CEDAT) and the Faculty of Art, Music and Design, UiB.
The workshop to be held from 29th October to 11th November 2022 is part of a five-year project to strengthen and develop curricula that investigates how a multidisciplinary approach to arts produced and displayed in public space can support skill and knowledge development within a framework of equitable education and cultural sustainability.
Exhibits from the workshop will officially open to the public on Thursday 10th November 2022 starting 5:00 PM at the MTSIFA Grounds.
See Downloads below for the Poster.
Call for Applications: Bachelor of Visual Communications, Design and Multimedia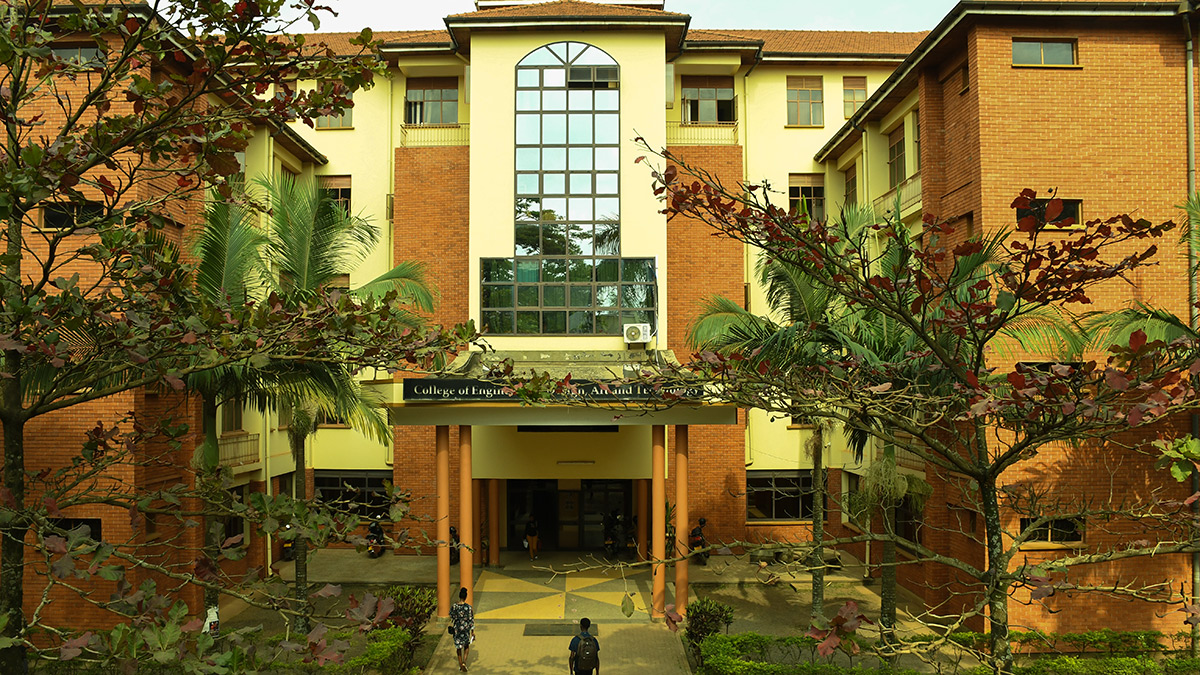 The Academic Registrar, Makerere University invites applications for admission to Bachelor of of Visual Communications, Design and Multimedia Programme under the private sponsorship scheme for the 2022/2023 Academic Year.
Each applicant should:
EITHER
(a) Have the Uganda Certificate of Education (UCE) with a minimum of 5 Passes, or its equivalent and at least two Principal Passes at A' Level (UACE) obtained at the same sitting. Only candidates who sat A' Level in 2020,2019 and 2018 are eligible to apply.
OR
(b) Hold at least a Second Class/Credit (or equivalent classification) Diploma from a recognised Chartered Institutions relevant to the programme applied for. Certified copies of academic transcripts and Certificates (not photocopies of certified copies) from the awarding Institutions and one Passport size photography MUST be submitted to Office 315 Level three (3) Senate Building after applying online.
(c) BE A GRADUATE FROM A RECOGNISED CHARTERED UNIVERSITY. Certified copies of academic transcripts and certificates (not photocopies of certified copies) from the awarding Institutions and one Passport size photography MUST be submitted to Office 315, Level three (3) Senate Building after applying online.
ADMISSION REQUIREMENTS
(i) Direct Entry
For admission under this scheme a candidate must have:
Sat the Uganda Certificate of Education with at least five passes or its equivalent and obtained a certificate (UCE) Earned Two advanced Level Principal passes obtained at the same sitting of the Uganda Advanced Certificate of Education (UACE) one of which must be either in art or Geom & Mechanical Drawing or Geometry and Building Drawing. The weighting of the advanced level subjects shall be as follows:
Essential subjects: (weight 3) Art, or Geometry & Mechanical Drawing or Geom. & Building Drawing.
Relevant: (weight 2) One best done CRE, IRE, Biology, Chemistry, Economics, History, Literature, Maths, Physics, Geography, Music, Enterpreneurship
Desirable: (weight 1) General paper, Sub-Maths or Computer Studies.
(ii) Diploma Holders
"For admission under this scheme, a candidate should possess a Diploma from a recognized institution (after obtaining an advanced level certificate) of at least Class II with Art and Technical Drawing or Computer Graphics as a bias.
Admission to other years
Admission to other years other than to the first year of the programme shall require a special resolution of the School/College's Board of Studies and permission from University Senate.
How to Apply
1. Applicants should access the Institution's Admissions URL https://apply.mak.ac.ug
2. Signup using full name, e-mail and Mobile No. Please note that your name must be similar to the one on your supporting academic documents for your application to be considered valid. If you changed your names please go to Senate Building Office 611 with a deed poll supporting the name change.
3. A password will be sent to both your e-mail and mobile number.
4. The system will prompt you to change the password to the one you can easily remember.
5. To fill a form (all sections must be filled) the applicant clicks on the Apply Now Button displayed on the running scheme. ..
6. Obtain a Pay Reference Number (PRN) after submitting the application form.
7. Make a payment at any of the Banks used by Uganda Revenue Authority (URA)
Dail 2726# on either Mtn or Airtel
Select option 3-Admission
Select option 3-Pay Fees
Enter reference number obtained from Application portal
Details of Application form will be confirmed
Enter PIN to confirm payment
The closing date for receiving applications will be Monday 31st October, 2022
WARNING:
(i) Applicants are strongly warned against presenting forged or other people's academic documents to support their applications for admission. The consequences, if discovered, are very grave indeed.
(ii) Do not buy any other documents not originating from the Academic Registrar's Office. Those who buy them do so at their own risk.
(iii) The Academic Registrar has not appointed any agent to act on his behalf to solicit for additional funds other than the application fee stated above.
(iv) The University will not be responsible for any wrong information entered in the system by applicants.
Alfred Masikye Namoah
Ag. Academic Registrar
Further details including fees structure can be found in the document below: