Mak, GoU &World Bank Partner to Build Capacity in Public Investment Management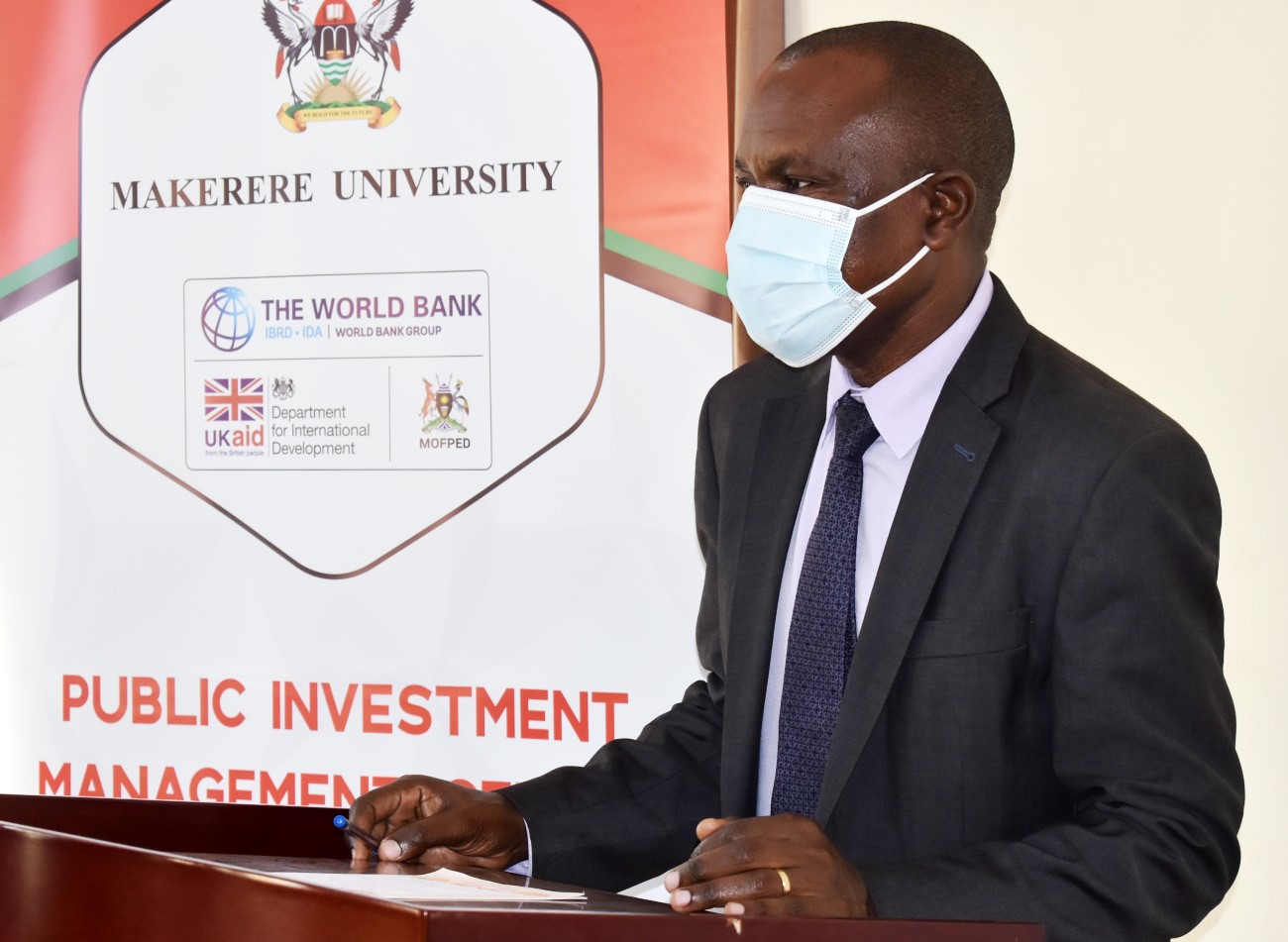 By Jane Anyango
About 20 staff from the School of Economics, the National Planning Authority (NPA) and the Ministry of Finance, Planning and Economic Development (MoFPED) convened at Essella Country Hotel in Wakiso district for a one-week (13th -17th September, 2021) Training of Trainers (ToT) to build capacity in Public Investment Management (PIM).
The training was officially opened by the Principal, Makerere University College of Business and Management Sciences (CoBAMS) Assoc. Prof. Eria Hisali on behalf of the University Management.
The training was organized by the World Bank-funded Makerere University Centre of Excellence in Public Investment Management (PIM CoE) in the School of Economics (SoE), College of Business and Management Studies (CoBAMS).
The training was conducted by paired up facilitators from Government of Uganda (GoU) and Makerere University who have built capacity in the area of PIM system and processes and moved to Queens University in Canada while others have built their capacities locally.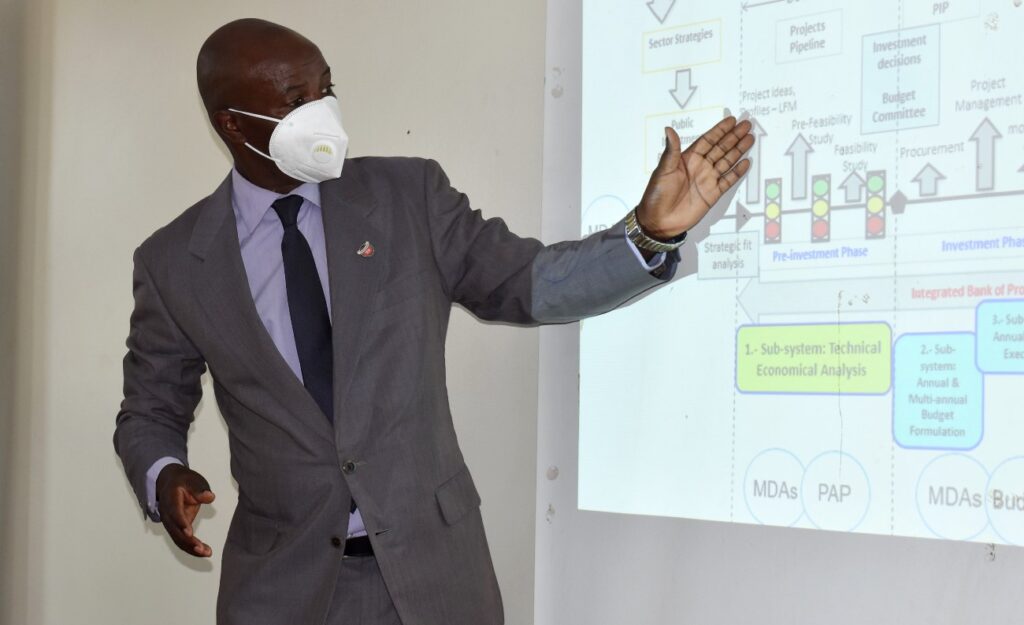 The training emanates from a diagnostic study undertaken by MoFPED and the World Bank in conjunction with School of Economics where weaknesses in the Public Investment Management Systems and Processes were identified.
Part of the weaknesses identified were lack of capacity in project appraisals which is a complex analysis that involves rigorous economic analysis using conversion factors and shadow prices, which are not conventional in the daily economics known.
Some of the aspects covered during this Training of Trainers included: An overview of the PIM System and processes in Uganda, Project Concept Note Presentation, Project Profile presentation, Public Private Partnerships. Integrated Bank of Projects, Integrated Project Appraisal and Economic Analysis of Projects.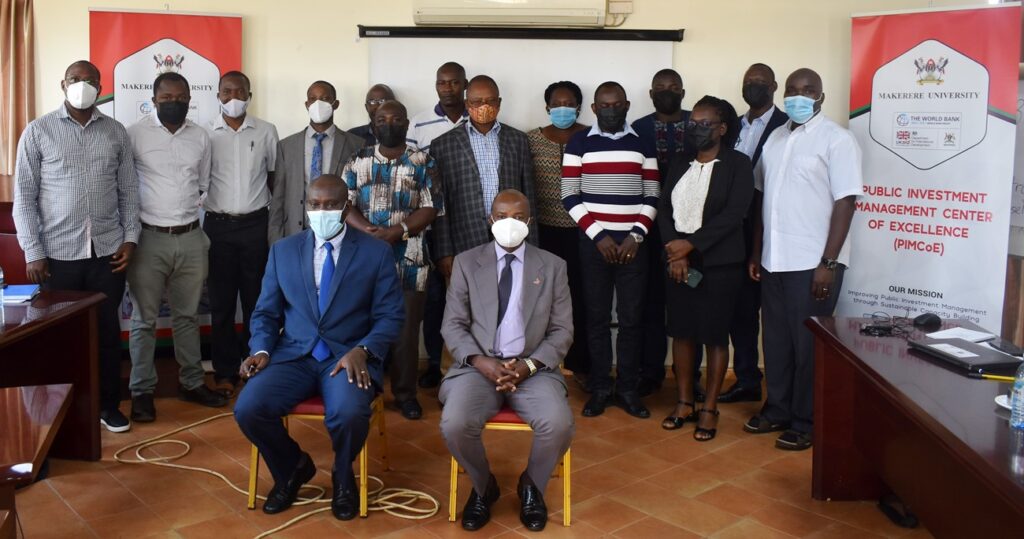 The Principal Investigator Makerere University PIM CoE Prof. Edward Bbaale who is also Dean School of Economics  said, as a result of the glaring challenges, interventions were mapped out  to establish the PIM CoE that brought on board the Ministry of Finance, the National Planning Authority and the University in a collaborative initiative.
"Out of that, we competed and received a grant from the World Bank to establish a PIM CoE with the mandate to undertake training, research and advisory services in the area of Public Investment Management.
This training is part of the mandate for which the PIM CoE is established. We are trying to increase on a number of trainers. Initially four staff from the School of Economics have undergone training organized by the Ministry of Finance and the World Bank in the area of Public Investment Management and we feel that the four are not enough to undertake this type of training.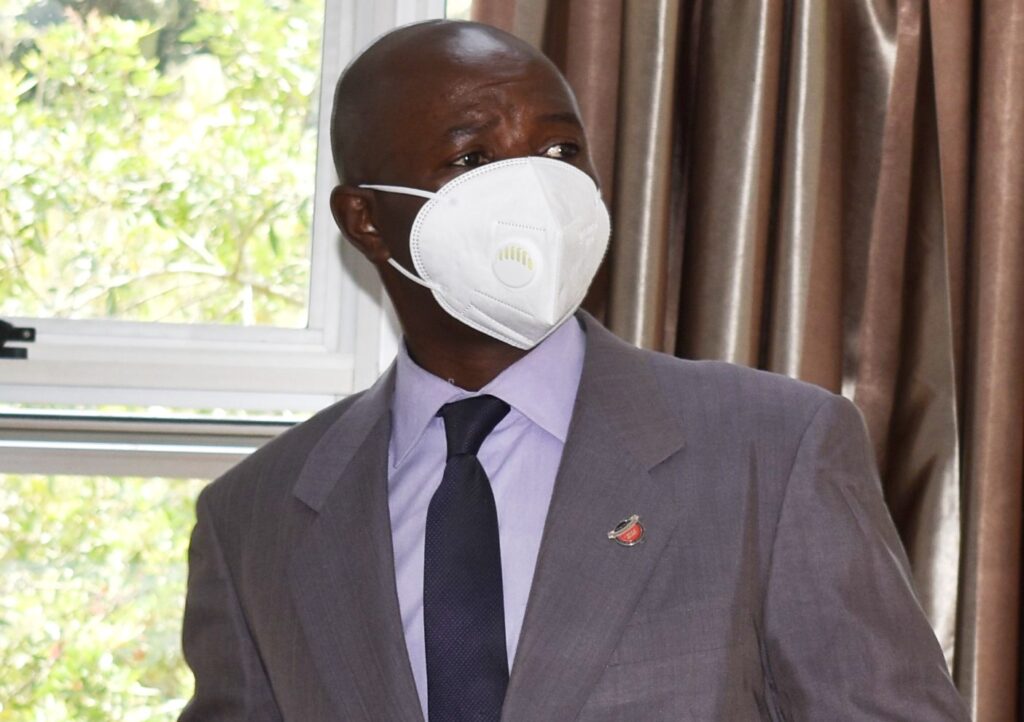 This type of training we are having is a training of trainers with the main intention of increasing the number of trainers in Public Investment Management. Thanks to the World Bank for the grant that is delivering the output and also thanks to the Ministry of Finance for the great partnership", Prof. Bbaale said.
While officially opening the training, the Principal CoBAMS, Assoc. Prof. Eria Hisali thanked the management of PIM CoE for the numerous activities they have been undertaking over the past one year.
The Principal appreciated the entire management of MoFPED for the support extended to Makerere University, and trainers and participants for interesting themselves in this training program.
"When this initiative was started a couple of years ago, it seemed to be a farfetched idea but I am extremely happy that we can now see some tangible results. Thank you so much for remaining committed and I really hope and look forward to a lot more.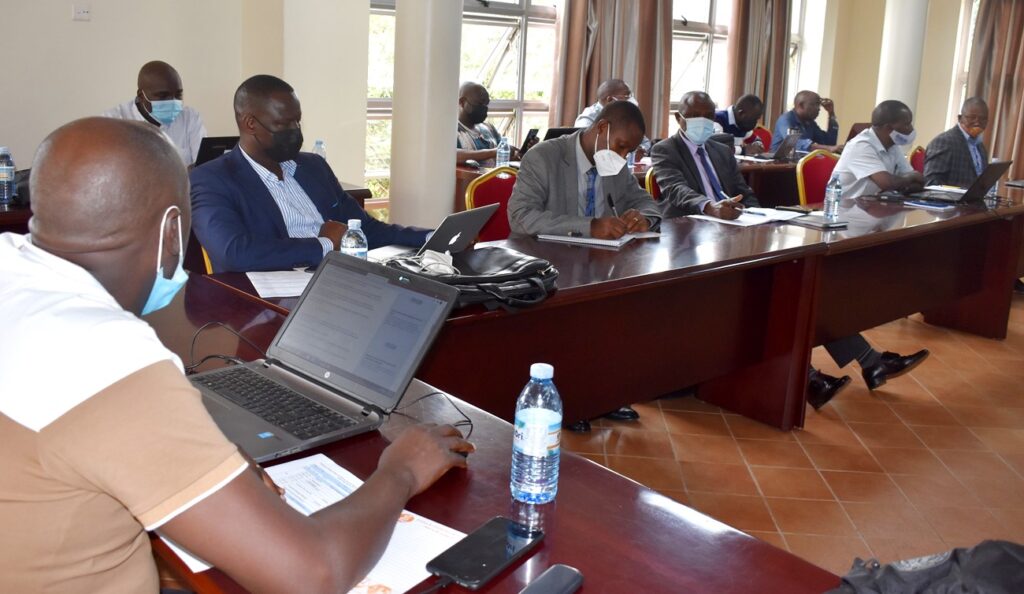 I appreciate the unwavering support from the Ministry of Finance, Planning and Economic Development. They have been participating in the training and playing a key role in having the PIM CoE get to where we are.
The support we got from the World Bank was with a very strong backing from the Ministry of finance. So, we thank you so much and we can only look forward to a stronger collaboration and partnership", Assoc. Prof. Hisali appreciated.
Dr. Hisali described the PIM CoE as an important initiative whose strategic feet is located within the strategic focus of the college for the next 5-10 years.
"We have taken steps to establish flagship activities. Our focus currently is to have at least one flagship activity at each school. These flagship activities are going to be the main vehicle for engagement with policy makers out there and the community.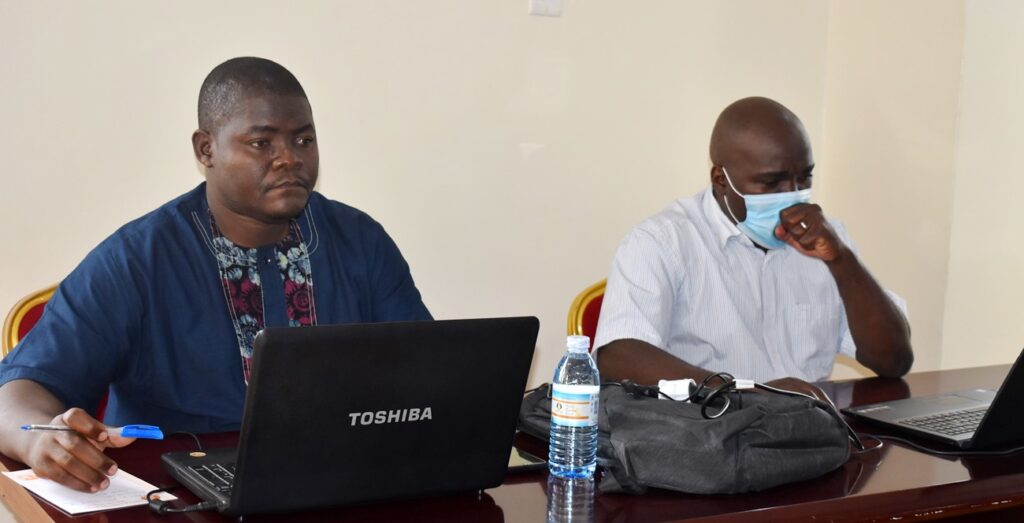 At the School of Economics we started with the Centre for Macro-economic Modelling and works are ongoing and this is yet another initiative that can fit within these flagship activities which takes us to the community and policy makers", the Principal said.
Over the next five to ten years, Prof. Hisali reported that, the college will be keenly focused on enhancing the capacity of all staff including academic, administrative and support staff.
He said, starting the last Financial Year, the college rolled out an initiative requiring every academic staff to pick at the minimum of two new methodological areas.
The college he said trained staff in Impact Evaluation and has been running a modules in Computer Programming and Object Oriented Programming in Stata. In addition Dr. Hisali said, the college is also running a series of modules in Economic Modelling, Advanced Time Series while the School of Business will be commencing capacity building in Event Study Modelling.
Dr. Hisali said that with the support from the Ministry of Finance, NPA and other players in the public and private sectors, there is an ongoing effort to start a graduate degree program in PIMS and to integrate some of these materials into the university curriculum at the undergraduate and graduate levels.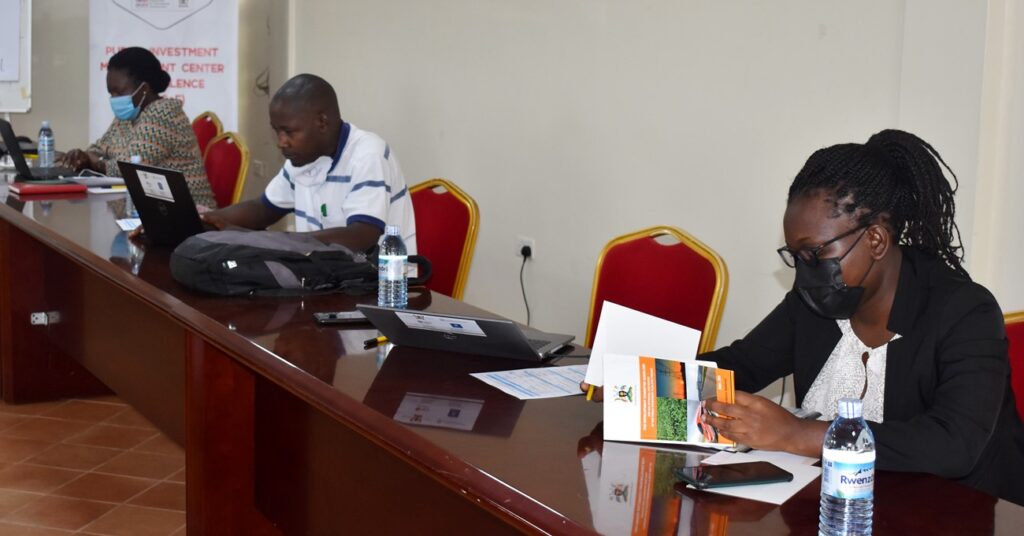 The Principal advised that as government and university embark on this training, it should not be looked at as the end in itself but rather something going to equip all the partners to make bigger contributions.
One of the things Prof. Hisali proposed was the need to take up the idea of a policy lab where on a quarterly basis, the academia, Ministry of Finance, NPA and other stakeholders in PIM should be able to sit together, pick up a topical issue and take off half a day and deliberate on it fully and either make policy suggestions or agree on areas that might require further study in order to come up with meaningful policy interventions in this field.
The second idea proposed by the Principal was getting students on board as the easiest way of getting the multipliers. Dr. Hisali advised that as the university integrates the materials in the curriculum and wait for the degree program, there can be a shortcut where graduate students are encouraged to take up topics for their dissertations and encouraged to pick and use these important tools and in that way, the multiplier will increase and become bigger.
The other issue on taking up multipliers according to Dr. Hisali would be undertaking some studies like computation of shadows and parameters .In this regard, he said, the university can again collaborate with the Ministry to fund a few of these studies in groups.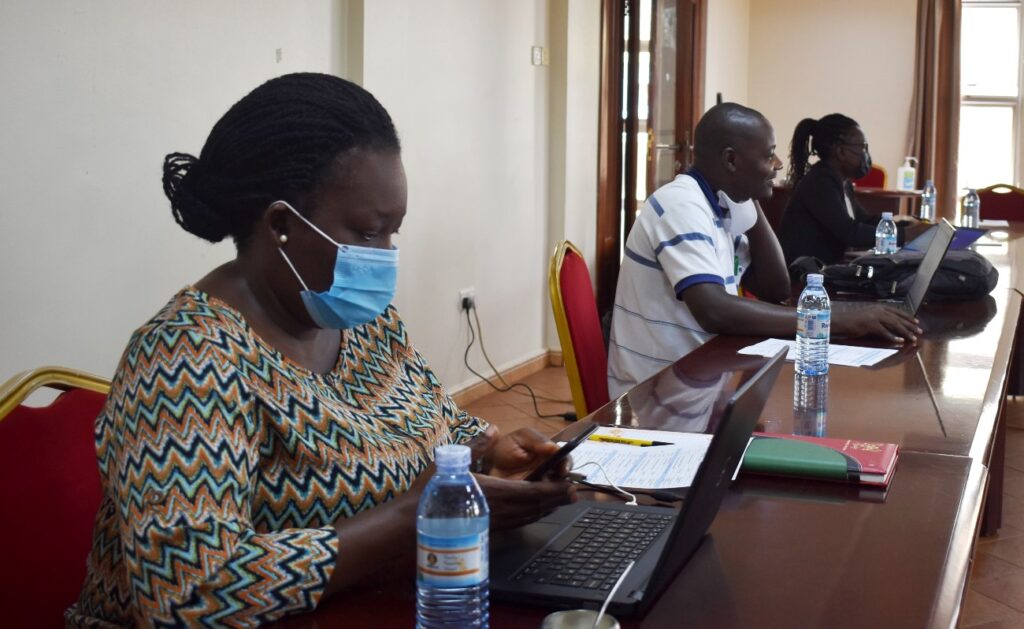 Dr. Hisali reported that the college has been supporting some research and publications for the last five years but it is now having conversations on the possibility of changing the modality of that support and focus on putting together those resources to support research projects that will be using some of the new tools being learnt.
"So we will be moving away from the old approach to a new dispensation where we look into the methodology you are using and once convinced that it fits within these new areas we are trying to build capacity then we support. So the little facilitation at the college level will be biased towards initiatives like this and then definitely the tools of economic analysis that you are picking through this training will be one of those areas we want to support," Prof. Hisali said.
Dr. Hisali expressed the university commitment to continue supporting and to ensure that these initiatives succeed saying, management was already in discussion with the ministry to ensure that the PIM CoE can be sustained not to end with the World Bank support.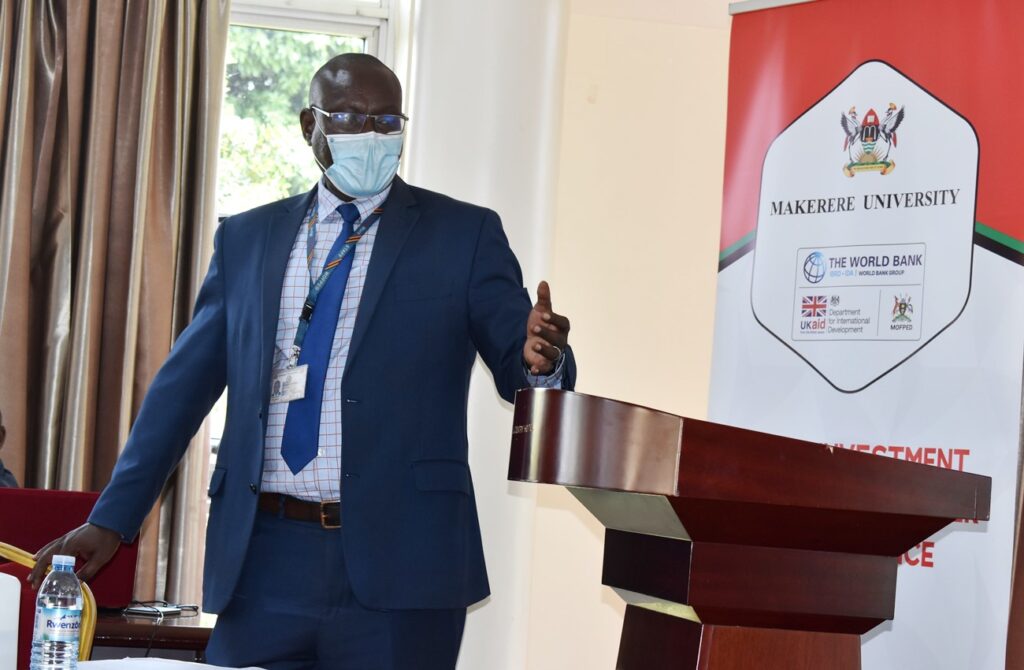 The Commissioner for Projects and Public Investments in the Ministry of Finance, Planning and Economic Development Hannington Ashaba said Public Investment Management largely involve system, institutions, processes that government uses to appraise  public investments to ensure that only tangible and viable projects are implemented to give better returns and to make sure that they contribute to the national development agenda.
Commissioner Ashaba said government has been implementing a number of PIM reforms and notable among them is to build capacity across government to ensure that they have in-country capacity that enables government ministries to do feasibility studies such that only viable projects can be included in the budget and government plan.
"It is on the basis of that that we think that working Makerere University School of Economics will help churn a large number of professionals in PIMS that will be very impactful in supporting government especially under the National Development Plan III which is focusing on core infrastructure projects that will propel the country to a middle class economy", Mr. Ashaba said.
The commissioner said some of the challenges government is facing in PIMS go beyond capacity to include the fact that Uganda as a developing country has resource constraints. Ashaba told participants that the money is not enough so, it must be rationalized and allocated to only projects with bigger impact that will generate growth and revenue to repair the national debt.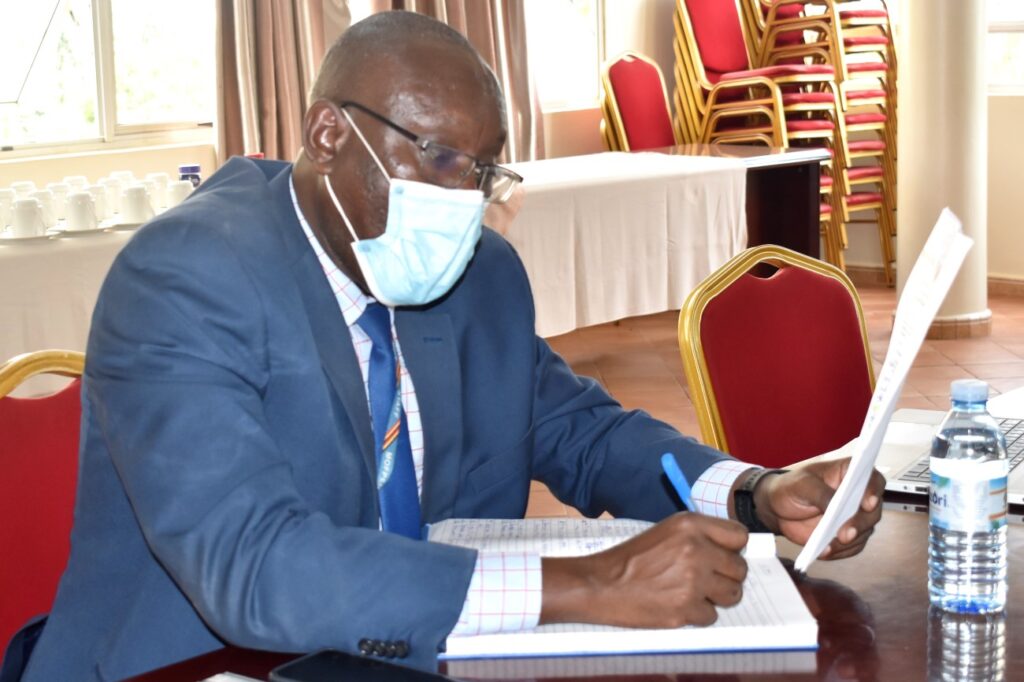 Mr. Ashaba said besides the budget constraints, there is need to ensure that government is working as a whole to solve the coordination issue in the way projects are identified, prepared and studied such that by the time a decision to undertake a project is reached, it is really a project well-grounded to guarantee proper implementation, coordination and completion on time not to escalate costs.
" Makerere is coming in at the right time when we are deepening the PIM reforms and we think that the academia especially the School of Economics which is setting up a PIM CoE will ensure that some of the curriculum includes PIMS aspects to ensure that graduates churned out are clearly well grounded in public investment.
But also two, we have a gap of evidence around public investment. So, if Makerere could help in undertaking topical studies, that would help generate evidence on how investment contribute to growth and also may be identify most of impactful projects where we need to deepen some of the interventions around PIMS" the commissioner stated.
Mr. Ashaba was also optimistic that the University PIM CoE will not only help government in capacity building and conducting topical studies and research but, also come in handy to act as independent reviewers of government so that they can give independent advice on viability of some of the projects so that they can assist government in taking decisions on some public investments.
 The Manager Makerere University PIM CoE Dr. Willy Kagarura said the aim of the center is to train people locally and internally so as to improve what is delivered to the students to be relevant on the job market.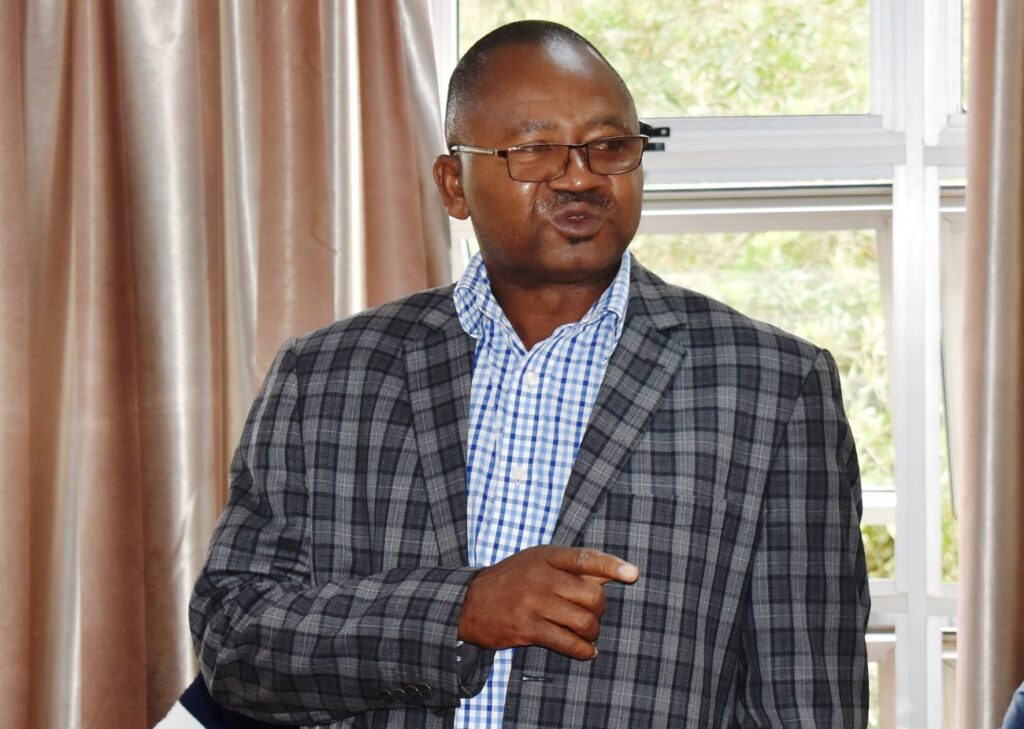 "Four people have been on this training with the Ministry of Finance. We want to extend our capacity at our school to deliver the mantle and train people in government offices and our students so that they don't face challenges when out of the university.
We are continuing to update ourselves to international levels and in October 2021, we are supposed to go to Queens University but some four people have been admitted to attend the Queens University training so that we build capacity at that level, then our graduates here will be skilled continuously up the international standards." Dr. Kagarura explained.
Another centre mandate according to Dr. Kagarura is to develop short and long term Public Investment Management curriculum and materials. He said, with the support of the Ministry of Finance, the short term courses, materials and curriculum used in the ToT training were developed.
Dr. Kagarura also reported that as part of the mandate, the center has trained government practitioners in Munyonyo and was now partnering with Ministry of Finance in partly delivering that.
"In conducting research, two impact evaluation studies have commenced and there is another study to evaluate the impact of COVID-19 on Public Investment Management framework in Uganda. The other one is to roll out training and awareness to other universities where the trainees will be used to go to other universities", Dr. Kagarura added.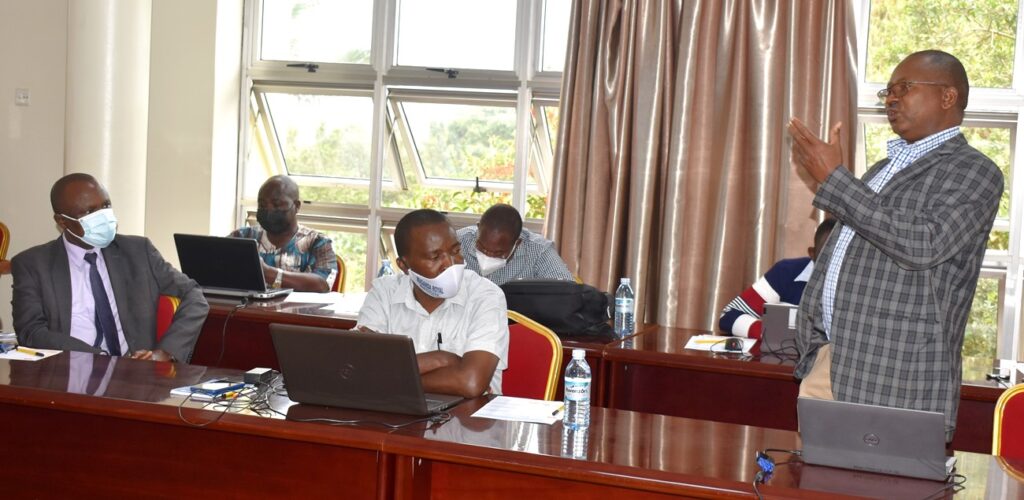 Dr. Kagarura also reported that the centre has established an office for sustainably managing the trainings and was in touch with the Institute of Public Management to have an accreditation as an approved training entity so that once people train, they do exams from the Institute of Public Management and get a certificate. This will easy recruitment of interested people and service delivery.
Besides the funder's conditions and the COVID-19 Lock down that partly delayed the commencement of the center activities, Dr. Kagurura decried the tedious process in the PPDA that hampered the center activities. He said the Centre activities planned to start in 2017 delayed till September 2020 due to multiple approvals in the PPDA.
"We need to establish the loss incurred through this PPDA processes to our economy. If I can get a laptop at the market at shs 3 million, through PPDA it will take a year in hustles and approvals and get it at shs.9 million or lowest at Shs. 7million, this is just a laptop, what about the roads! So processes are a problem", Dr. Kagarura submitted.
He said despite the COVID-19 lock down, the trainings were conducted online with interruptions of connectivity. Dr. Kagarura called upon the, donors, University, college, Ministry of finance, NPA and other partners for support to ensure the centre is sustained beyond the World Bank funding.
Jane Anyango is the Principal Communication Officer, College of Agricultural and Environmental Sciences (CAES)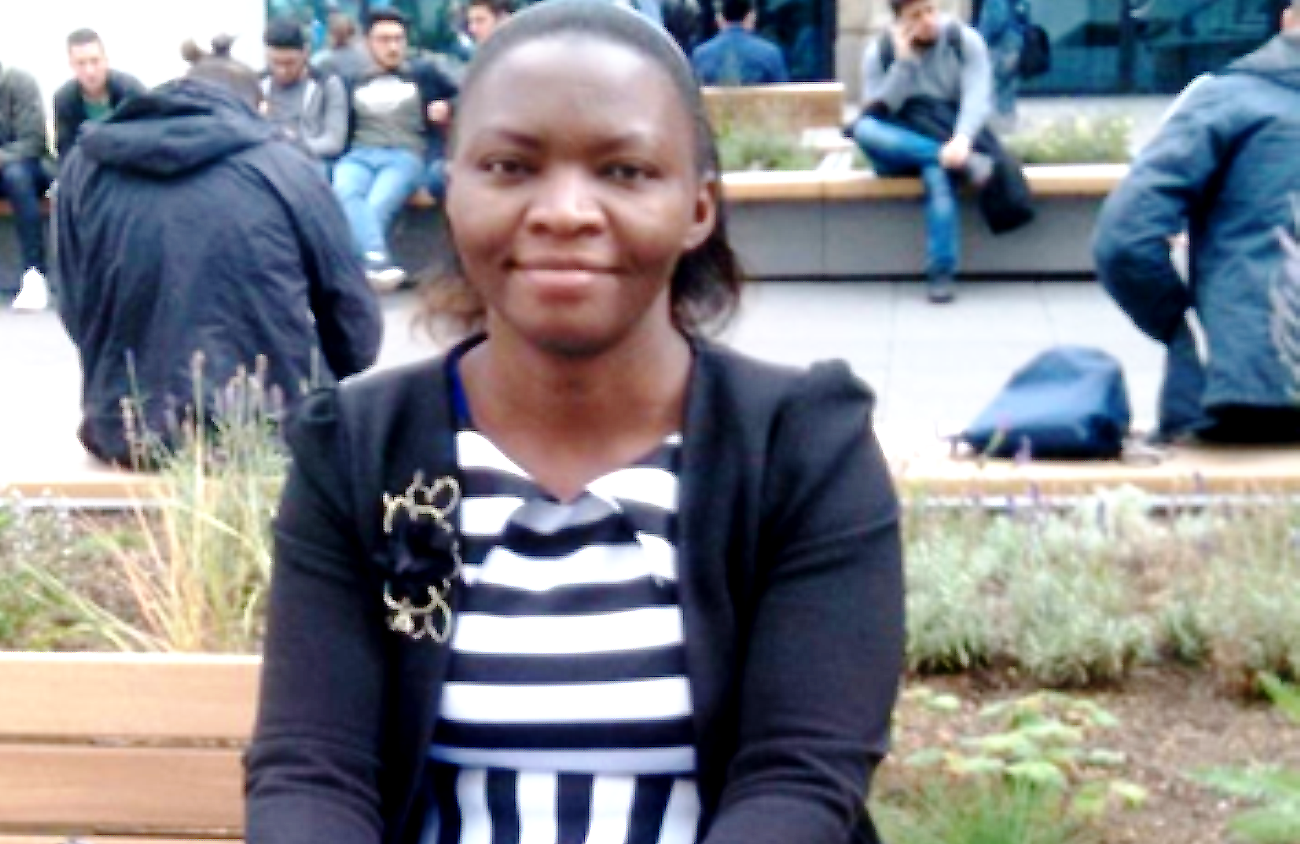 My name is Irene Bayiyana and I am one of the RUFORUM Alumni. I am an agricultural economist, with a master's degree in Agricultural and Applied Economics and a PhD in Economics. Currently, I am working as a Research Officer/Agricultural Economist based at the National Agricultural Research Organisation (NARO)/ National Crops Resources Research Institute (NaCRRI) – Namulonge. When I attained a bachelor's degree, I worked as an assistant research fellow under Prof. Johnny Mugisha in the Department of agribusiness and natural resource economics at Makerere University. Through Prof. Johnny Mugisha, I got to know about the RUFORUM Grant on "Assessment of spatio-temporal bovine migratory routes and Transboundary animal disease infestation in Uganda". Since I had the interest to advance my career, I applied for the scholarship
After my admission for the master's degree, I wondered! what next? The African Economic Research Consortium (AERC) had only offered a partial scholarship catering for only my tuition and part of research funds. RUFORUM scholarship covered my stipend, research balance and funds to attend the 2012 RUFORUM Biennial conference thus enabling me to complete my master's degree.
I was able to realize my dream of becoming a good scientist in 2012 at the RUFORUM Biennial Conference. Through the facilitation to attend several conferences, RUFORUM gave me a chance to interact with a broad spectrum of scientists from whom I learnt and received positive criticism and feedback on what I was doing. Moreover, the encouragement and support from different scientists that I interacted with also spurred me on as an upcoming scientist.
Senior Public Servants Skilled on Policy Instruments Design under the IGE Program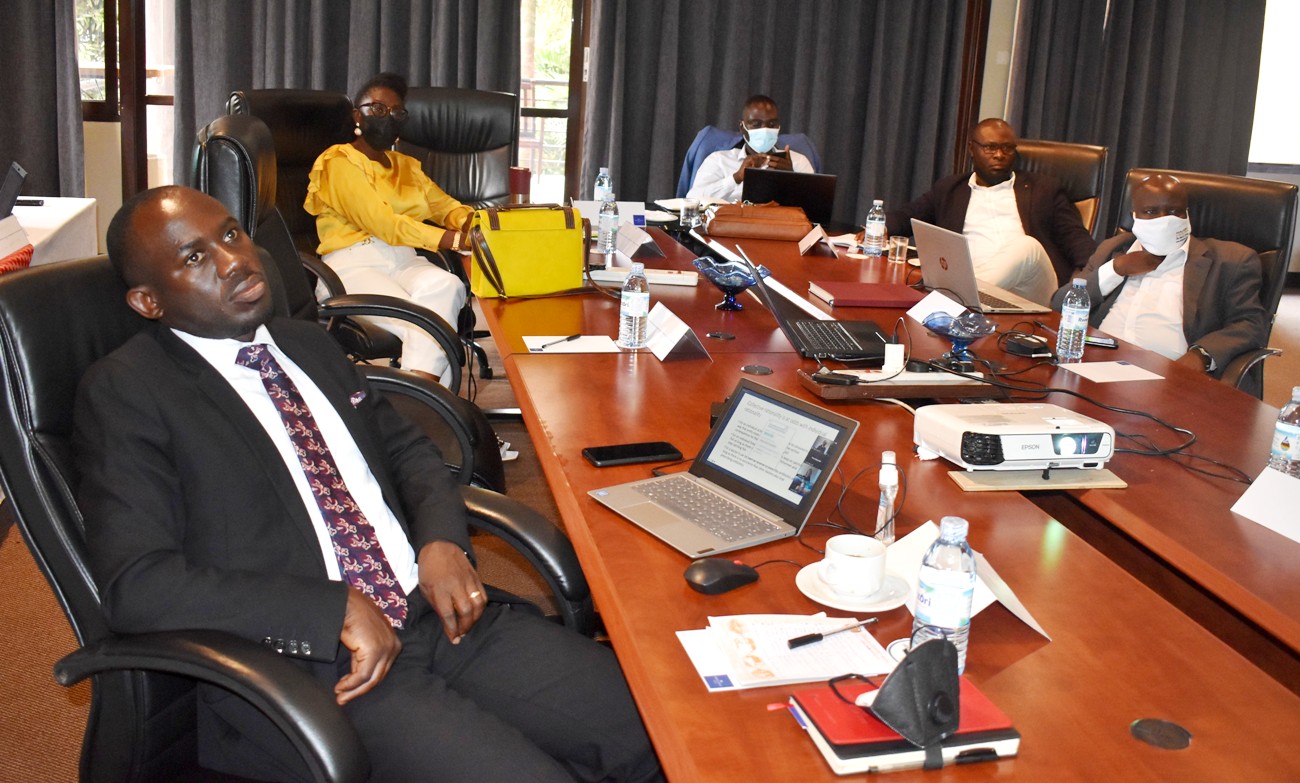 By Jane Anyango
Officials from Uganda's Ministries, Departments and Agencies (MDAs) have been equipped with skills and knowledge on how to design and enforce policy instruments to achieve compliance under the program called, Inclusive Green Economy (IGE) in Practice.
IGE in Practice, is a collaborative program between Makerere University's Environment for Development Initiative (EfD-Mak) Center and the University of Gothenburg. The IGE program covers five countries namely Uganda, Ethiopia, Kenya, Tanzania and Rwanda fully sponsored by Swedish Development Agency (Sida).
IGE program is aimed at strengthening Uganda's capacity for transformation towards an Inclusive Green Economy largely under the United Nations SDG 8 that focuses on promoting sustained, inclusive and sustainable economic growth, full and productive employment and decent work for all.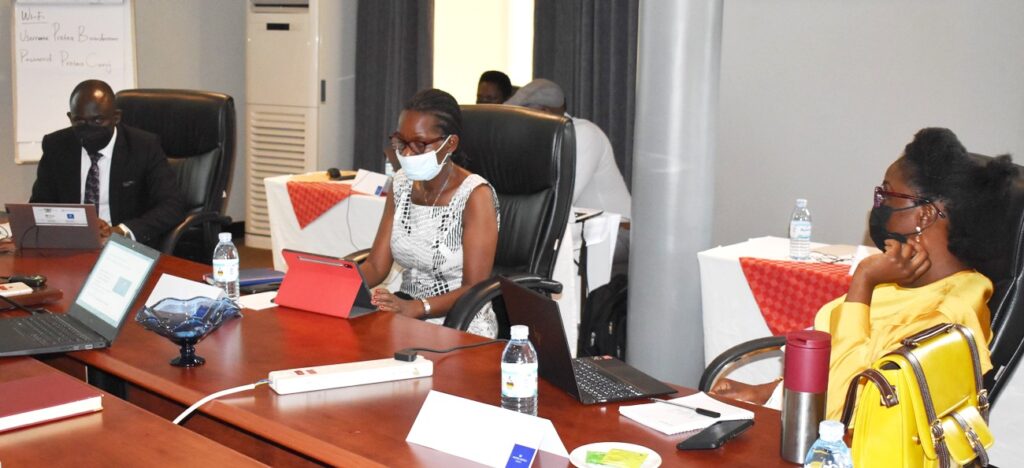 The program focuses on the use of environmental policy instruments, and specifically economic instruments such as environmental taxes, pollution fees, subsidies or subsidy reduction and other types of fiscal incentives for societal development in line with the Global Agenda 2030.
The two days training (16th-17th September, 2021) held physically and virtually brought Uganda's senior public servants from the Ministry of Finance, Planning and Economic Development, Ministry of Water and Environment, the National Planning Authority and the National Environment Management Authority coordinated at Hotel Protea in Kampala.
The training was facilitated by the University of Gothenburg, Sweden including the IGE program Head at the University of Gothenburg, Sweden, Prof. Anders Ekbom. Other instructors were Niklas Harring, Daniel Slunge, Emelie Ce'sar, Martin Solvinger and Erik Sterner.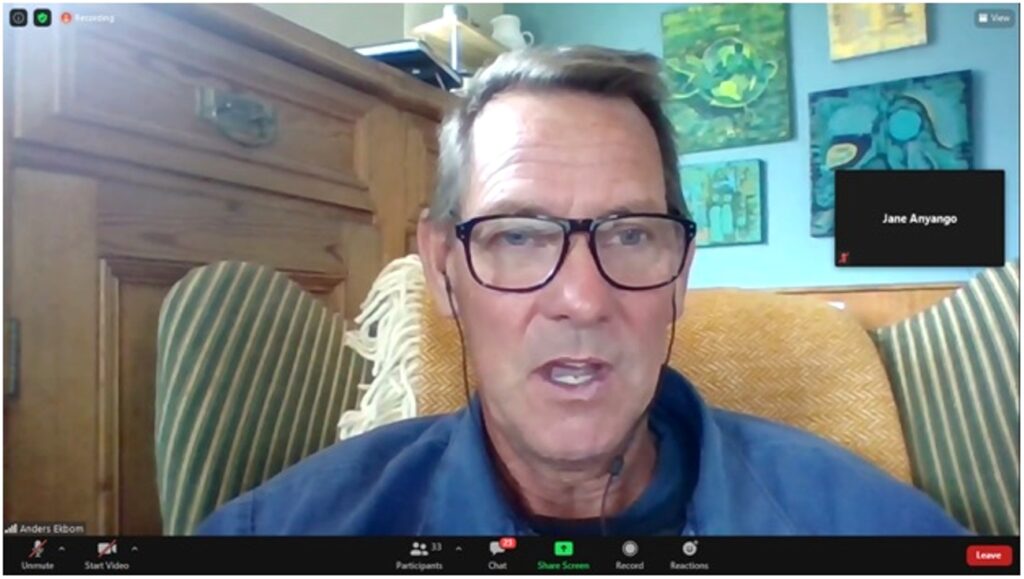 Speaking during the training, Makerere University's Policy Engagement Specialist in charge of coordinating the IGE training program, Mr. Peter Babyenda said the major aim of the program is to create capacity among public servants to plan sustainably, so that while planning, they should be mindful of the future generation in terms of environmental issues.
Mr. Babyenda said, some of the participants from Uganda's Ministry of Finance included the Director Cash and Debt, officials from the Department of Micro-economics and the Department of Tax.
"Why tax? If you are to regulate, you use tax. We want them on board so that they get skills and plan well.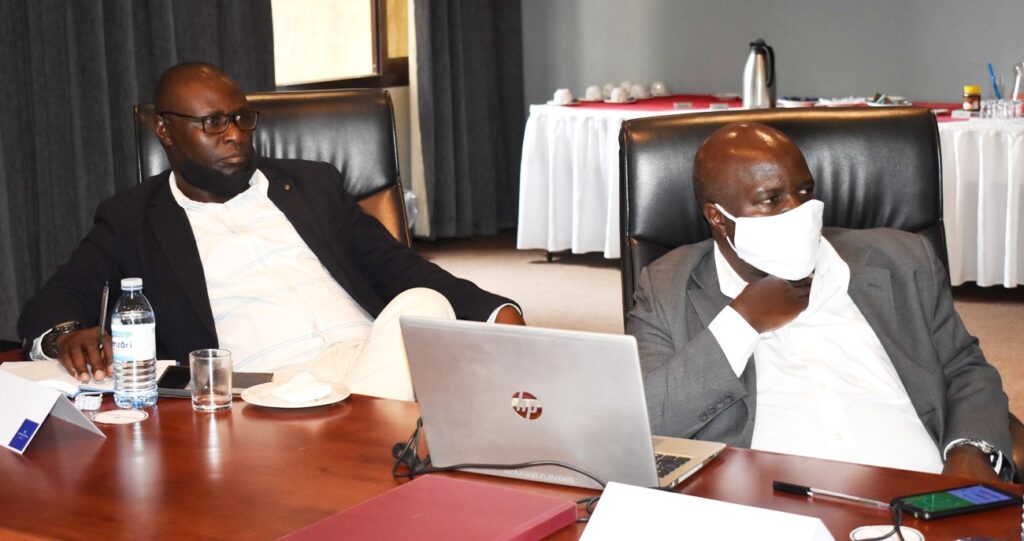 Today, we have discussed how to design a policy instrument and what measures governments use in order to enforce something for example, if government wants to protect wetlands, what policy instrument can be used, and what can it  do to achieve the intended goals.
We have discussed various measures like tax and how you involve people. The public servants know these things but we want to remind them and give them new techniques so that while planning and budgeting,they should consider these issues if we are to sustainably manage the environment", Mr. Babyeda explained
Babyenda added that since the program inception in June 2021, two trainings have been conducted with the ones held on 16th and 17th September 2021 being the third and fourth respectively.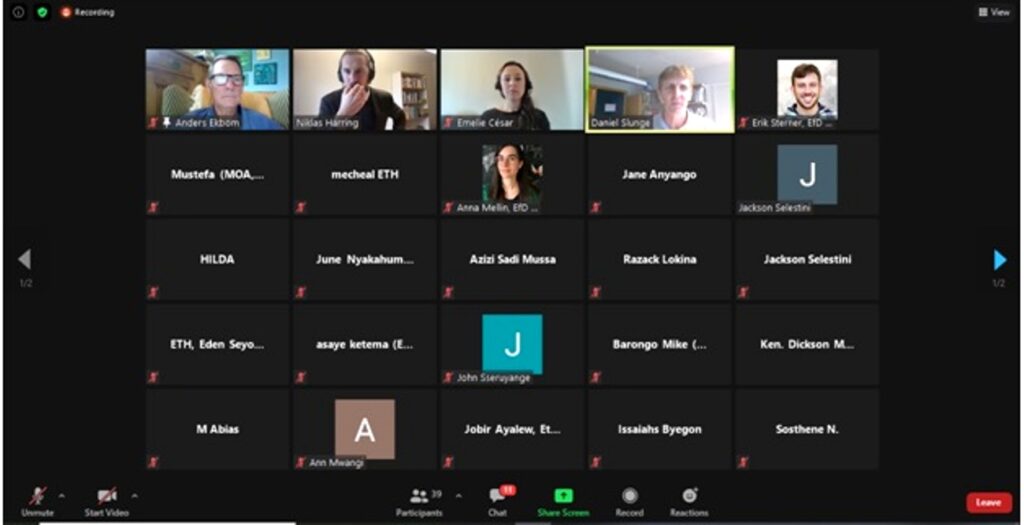 He said other trainings are planned for October 2021 and they will be wrapped up by regional trainings in November, 2021where the environment will be discussed generally among peers from Uganda, Tanzania, Rwanda, Ethiopia and Kenya and notes shall be compared.
"As you are aware, Rwanda and Kenya have gone ahead with green economy. Kenya is leading in terms of green economy and Rwanda is coming up as well as Tanzania but, in Uganda, the policy instruments are not being implemented.
Uganda was the first among those five countries to ban the use of plastics but up to now, plastics are in use and that is why we are targeting policy makers, so that they can advise the political class to manage the environment sustainably," Mr. Babyenda stated.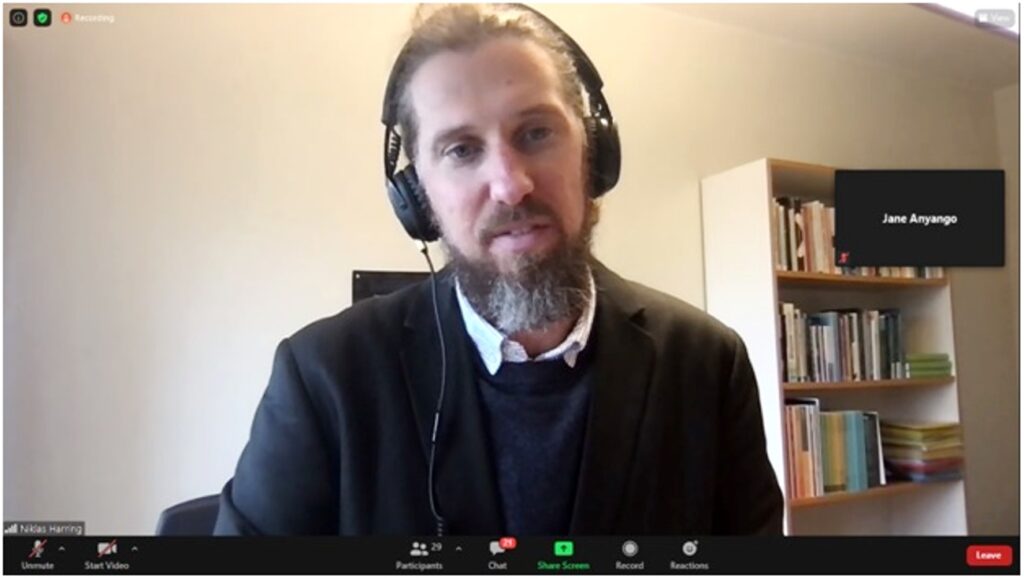 Babyenda explained that this program is an advanced in-service training with direct applicability in the participants' daily work involving theoretical training within IGE, practical exercises, project development and support for implementing change.
Participants speak out on the training.
Dr. Ronald Kagwa works with the National Planning Authority as Manager Production Trade and Trading planning and is also in-charge of implementing the Green growth development strategy.
"We are here to build capacity in green growth policies especially how to use green growth instruments to advance inclusive growth in development. So today, has been a good day in that, we have learnt about policy instruments, trust, policy attitudes all which are critical for successful implementation of green policy instruments" Dr. Kagwa said.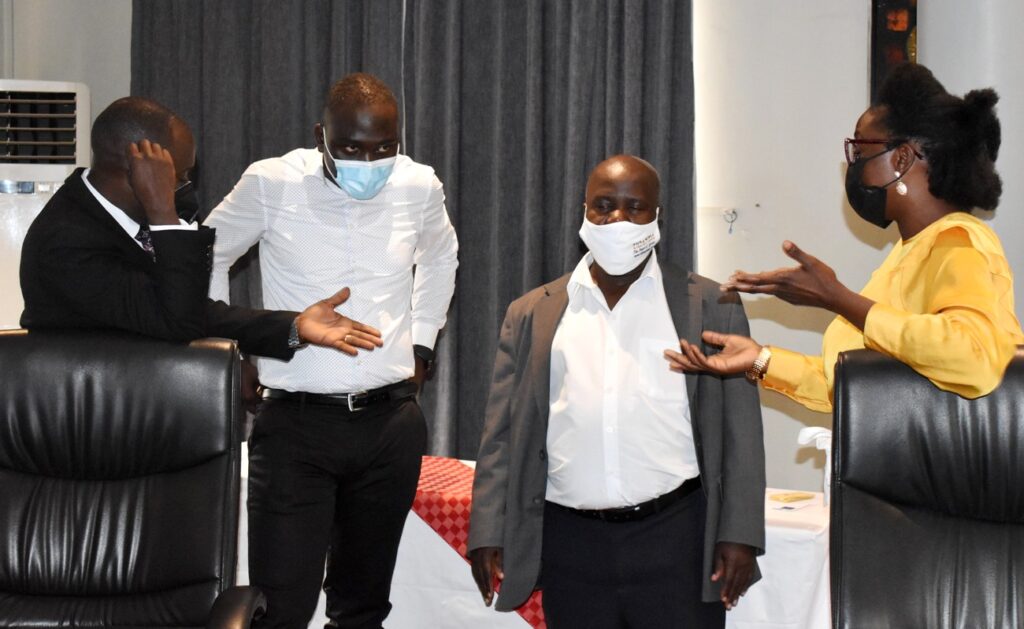 Moreen Anino is an Assistant Commissioner in the Ministry of Water and Environment.
"I am happy to have learnt about social inclusion and developing instruments that are acceptable by the public because this will help us to achieve higher levels of compliance during implementation of these policies" Ms. Anino said.
Jane Anyango is the Principal Communication Officer, College of Agricultural and Environmental Sciences (CAES)
Press Release: Twenty Two (22) winners of RUFORUM Young African Entrepreneurs Competition 2021 announced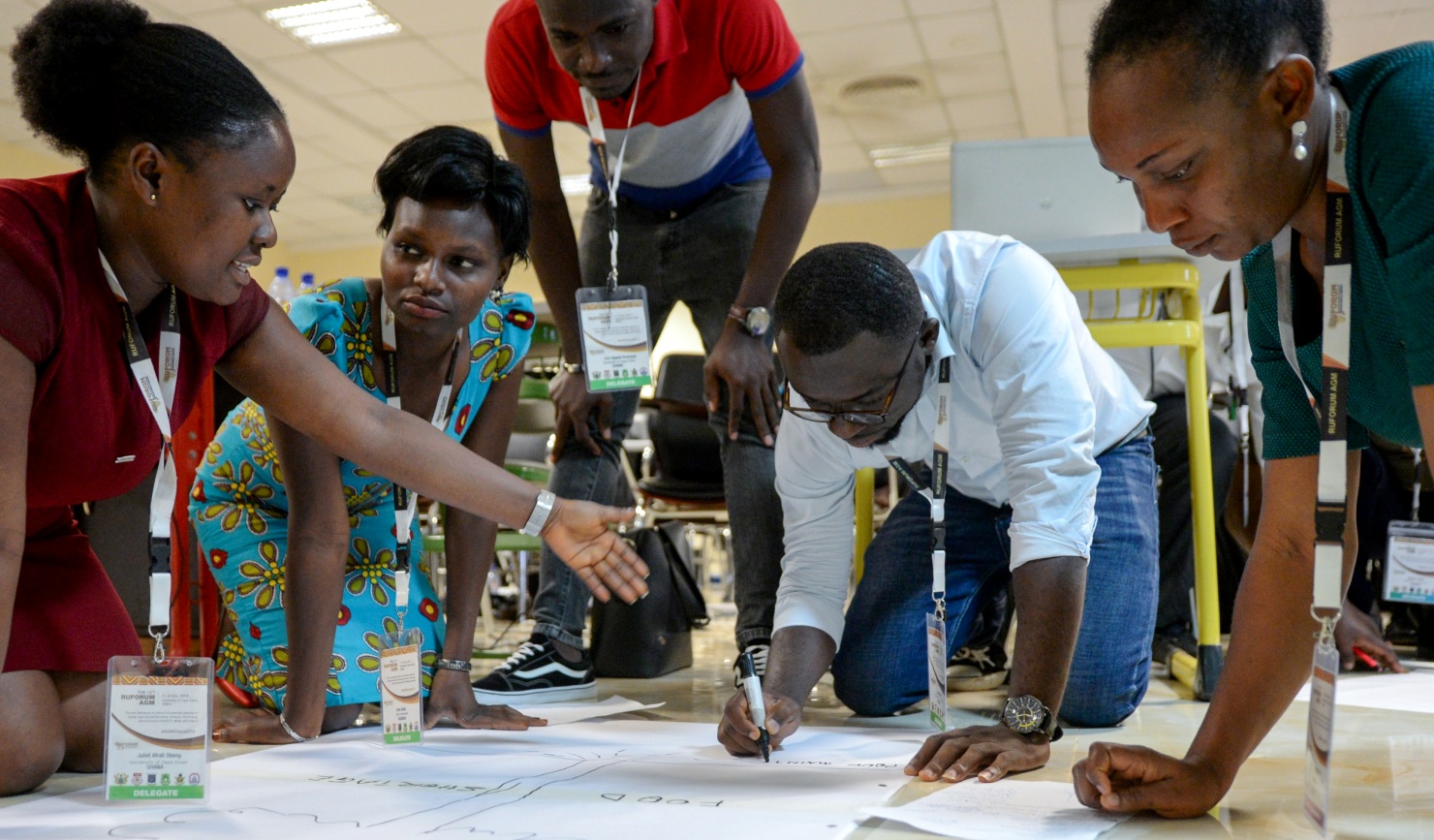 The Regional Universities Forum for Capacity Building in Agriculture (RUFORUM) is pleased to announce the 22 winners of the 2021 RUFORUM Young African Entrepreneurs Competition. The competition attracted 340 applications from 26 countries in Africa namely Benin, Botswana, Burkina Faso, Burundi, Cameroon, Chad, Congo Brazzaville, Cote d'Ivoire, DR Congo, Ethiopia, Ghana, Kenya, Liberia, Madagascar, Malawi, Mali, Morocco, Namibia, Nigeria, Rwanda, Senegal, Somali, Tanzania, Tunisia, Uganda and Zambia.
The following three-stage process was undertaken to identify the top 22 winners:
All 340 applications were reviewed for compliance to the call guidelines
A total of 319 (93.9%) applications were compliant and were each evaluated by three independent assessors
Top 22 applications were selected basing on mean scores from the three independent evaluators.