Makerere Marks World Drowning Prevention Day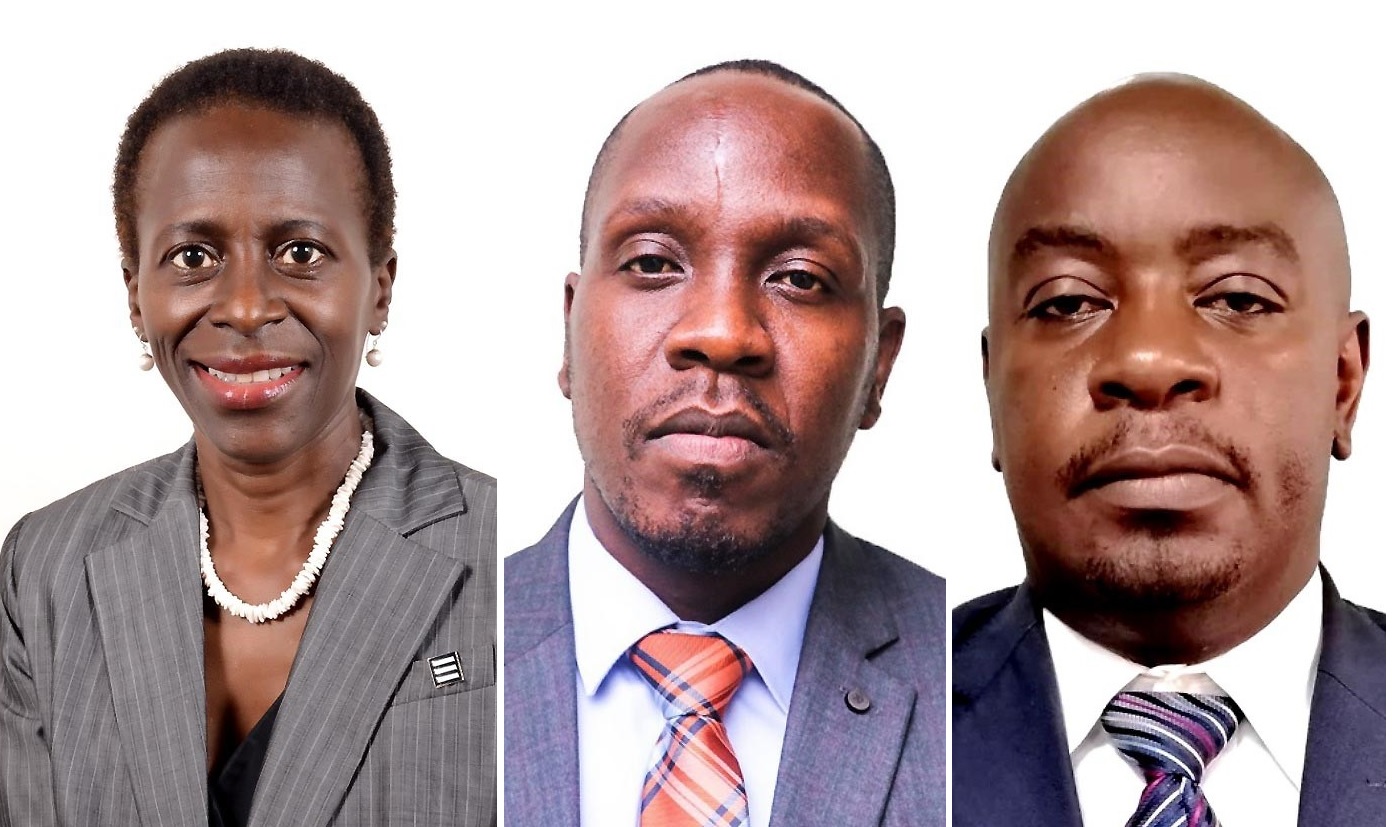 By Joseph Odoi
On 27th July, 2021, Makerere University joined the rest of the world to mark the 1st International Drowning Prevention Day. This follows a historic resolution by UN Assembly to declare 25th July the World Drowning Prevention Day.
This day was set aside to raise awareness about the devastating effects of drowning on families and communities globally.
According to WHO Data, an estimated 236,000 people drown every year, and drowning is among the ten leading causes of death for children aged 5-14 years. More than 90% of drowning deaths occur in Low- and-Middle-Income-Countries (LMICs), with Africa being among the most affected region.
While moderating Uganda's webinar to mark this day under the Ugandan theme 'Drowning: recognizing the silent burden and a call to action', Dr. Olive Kobusingye, a Senior Research Fellow and Head of the TRauma, Injury And Disability (TRIAD) unit at Makerere University School of Public Health in a special way welcomed over 100 participants to the zoom session. She remarked that drowning is a big problem which affects many different types of people adding that it is preventable with good planning and investments at national and community levels.
''Nationally, we need to plan systems for gathering data, we need a work plan, resources, agencies and people mandated to prevent drowning. At the community level we need sensitization about the risk of drowning, we need people to report drownings when they happen, and we need them to participate in prevention efforts for the community (e.g. sensitization campaigns) and individuals (e.g. always wearing a life jacket when on water and heeding weather forecasts and warnings on dangerous waves on lakes)'' Dr. Kobusingye explained.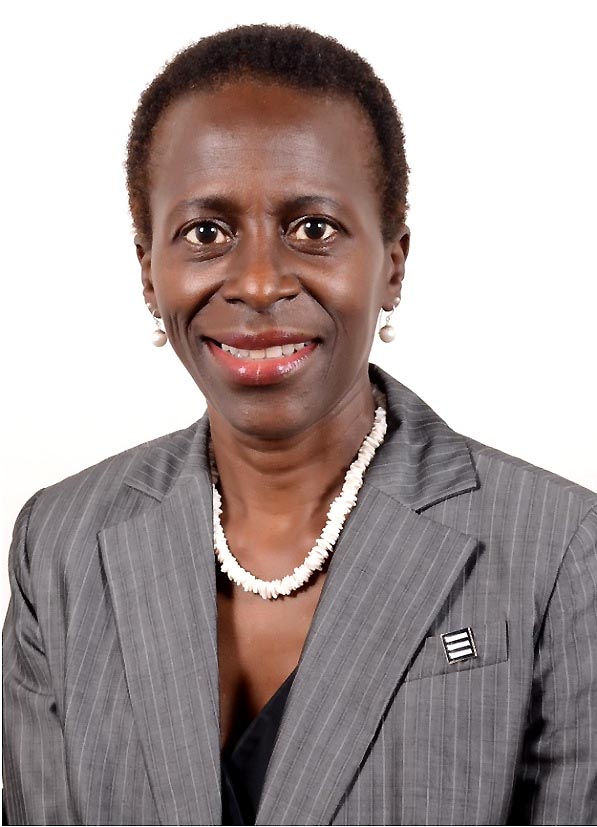 Citing multi-sectoral approach, Dr. Kobusingye stressed the importance of different sectors working together to prevent drowning.
''Multiple sectors need to work together to bring about effective drowning prevention, but so far every sector is on their own. Some of the key sectors are not engaged at all. The lack of consensus around a common strategy and plan means that little action is taken'' she added.
Moving forward, Dr. Kobusingye advised government to prioritize the fishing industry by providing leadership, coordination capacity and working with the private sectors to prevent drowning.
Presenting findings of a two-phased countrywide survey on drowning at the webinar, Frederick Oporia, a Research Associate and PhD Fellow at Makerere University School of Public Health revealed that drowning is among the silent leading causes of injury-related deaths in the country, and the most affected are fishing communities.
Highlights of the findings
Frederick noted that in the first phase, a total of 1,435 fatal and non-fatal drowning cases were recorded in administrative sources of 60 districts; 1009 (70%) in lakeside districts and 426 (30%) in non-lakeside districts.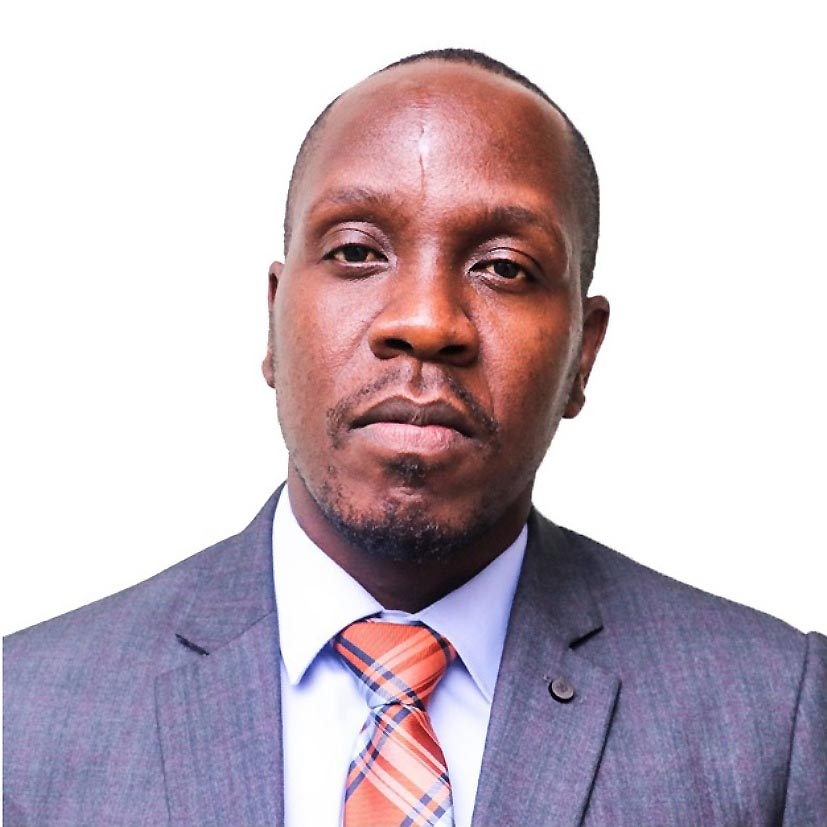 ''In the seond phase, further exploration in just 14 districts out of the 60 was done. This phase involved community interviews. Through these interviews, a total of 2,066 new drownings were found, a number far higher than what was found recorded in administrative offices of 60 districts''. he cited
Regarding demographics, he said fatal victims were predominantly male (85%), and mostly among the young adults with the average age of 24 years. Almost half (48%) of these drownings were related to an occupational activity. The study found that there was gross under-reporting of drowning incidents, partly because of the belief of most communities that drowning is 'a will of God' and so there's no need to report what God has decided.
The majority (95%) of the people who drowned from a boating-related activity were not wearing a life jacket at the time of the incident.
To address these cases, Frederick revealed that MakSPH together with different stakeholders have developed the first ever National Water Safety and Drowning Prevention Strategy for Uganda. The strategy is hoped to guide all the efforts on drowning prevention in the country. As part of this strategy, he emphasized the importance of installing barriers to control access to high risk water sources, teaching children survival swimming skills, sensitization in communities to enhance behavioral change, safe boating and shipping regulations, training of first responders in safe search, rescue and resuscitation, building resilience and managing flood risks among others
In efforts to prevent drowning, Henry Ategeka, Principal Marines Inspector at the Ministry of Works and Transport revealed that the ministry has been donating some life jackets to police marines and some communities in dire need. He also said that there are plans by the government to strengthen laws around navigation to promote safety on Uganda's water bodies.
As part of these plans, CP Ubaldo Bamunoba, the Commandant Marine Police said the country is in the process of unveiling a water safety strategy to curb drowning.
Mr. Ubaldo further revealed that his department is establishing several rescue centers at all major water bodies to support the rapid rescue operations. He also pointed out capacity building and marine training as one of the key mechanisms needed towards drowning prevention.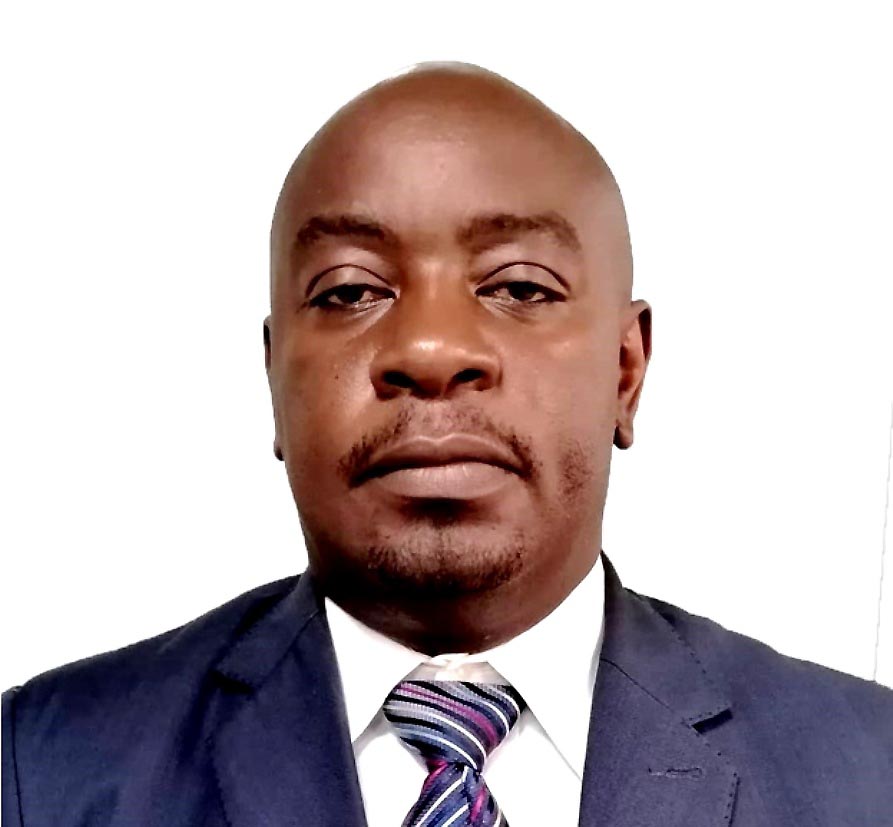 Mr. Sowed Suwagudde, Assistant Commissioner International Transboundary Water Resources at the Ministry of Water and Environment also stressed the need for partners to work together. "Water cuts across a number of sectors and if we are going to have success for our strategy, we will need to bring them all on board because they interact with the water environment."
In his remarks, the WHO Uganda Country Office Representative, Dr. Fatunmbi Bayo Segun congratulated Uganda for marking the first ever World Drowning Prevention Day, adding that 2.5million drowning deaths in the last decade should remind everyone about the seriousness of the neglected injury. Moving forward, he emphasized the need for a multi-sectoral approach in reducing the burden of drowning.
In her closing remarks, the Minister of State for Relief, Disaster Preparedness and Refugees–Hon. Esther Anyakun acknowledged drowning as one of the leading causes of death, not just in Uganda but worldwide. She highlighted drowning as a silent burden with huge economic implications on the country thus calling for a multi-sectoral approach to counter it. She equally thanked Makerere University for taking lead in co-designing Uganda's first drowning prevention strategy.
The webinar organised by Ministry of Water and Environment in Partnership with Makerere University attracted over 100 participants including policy makers, technical experts, researchers, civil society organizations, and researchers. Among issues discussed in a Q&A Session were causes of drowning, perceptions, laws, data, and policies around drowning. At this webinar, it was agreed by all participants that tackling drowning, a neglected injury needs a multi-sectoral approach where different sectors work together.
Makerere Medical Journal: Golden Jubilee Edition 2022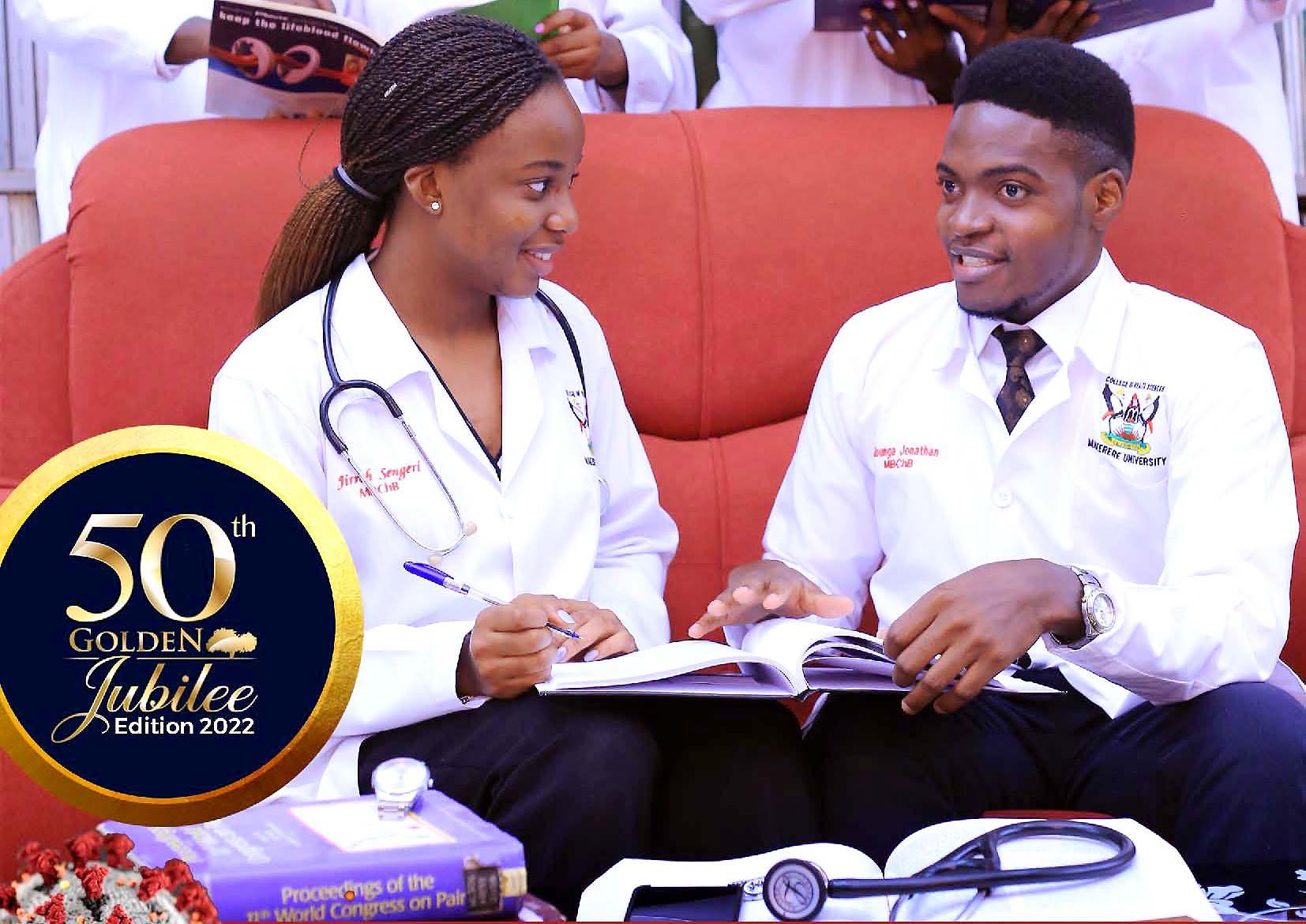 It's with great pleasure that I welcome you to the Golden Jubilee edition of this phenomenal journal. Yes, The Makerere Medical Journal marks 50 years of publication with this year's edition and all this has been made possible by the endless efforts and contributions of the Makerere University College of Health Sciences Staff and students because without your research submissions and financial support, the journal wouldn't have made it this far. To you reading this, thank you for contributing to the sustainability of this great project, year in year out.
Here's a quote to ponder on as you delve into this year's well-crafted articles and it's by Zora Hurston (1891-1960), "Research is formalized curiosity. It is poking and prying with a purpose." And doesn't that just define our purpose as researchers?!
This edition's articles cover pertinent topics ranging from Antimicrobial Stewardship, COVID-19 interventions, Oral Health amongst others. It also features student projects, write-ups on student-led organizations and societies that are making a difference in the life of a health sciences' student and many more interesting writings. Featured in this issue are international manuscripts from countries like Nigeria and we were also honored to work with other universities within the country and feature some of their students' articles.
I would like to extend my most sincere gratitude to my team of editors that engaged in a rigorous peer review process to ensure that the articles published are up to standard. As the editorial team, we are quite pleased to see the number of undergraduates involved in research steadily increasing and all the efforts that have been put in by the different stakeholders to see this happen are commendable.
With that said, I hope you enjoy every second of your read!!!
LINDA ATULINDA,
MBChB IV
EDITOR-IN-CHIEF,
Research and Writers' Club 2021-2022
Call for Applications: HEPI Masters Support Fellowship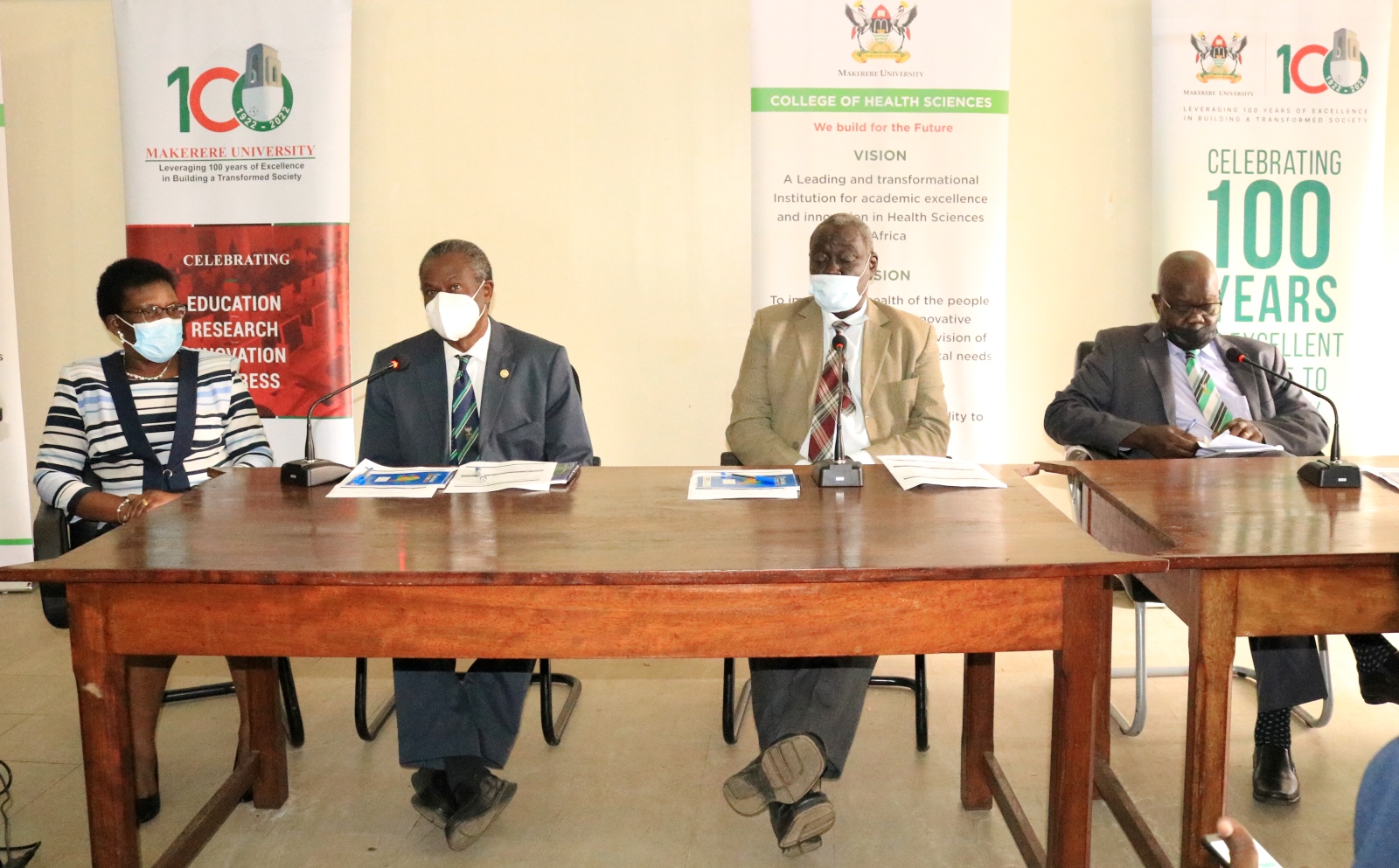 Applications are invited for the Health Professional Education Partnership Initiative (HEPI-SHSSU) Masters fellowship programme support from postgraduate students of:
Makerere University College of Health Sciences (MakCHS)
Kabale University School of Medicine
Clarke International University
Faculty of Health Sciences, Busitema University
The programme will support graduates in their final year of training leading to the award of a Masters degree on any of the Master's graduate training programs at the stated University for a maximum of 19 successful candidates.
The closing date for the receipt of applications is 30th September 2022.
Inquiries and Applications must be submitted to hepishssu@gmail.com
See attachment for more details 
Call for Applications: Faculty Research Training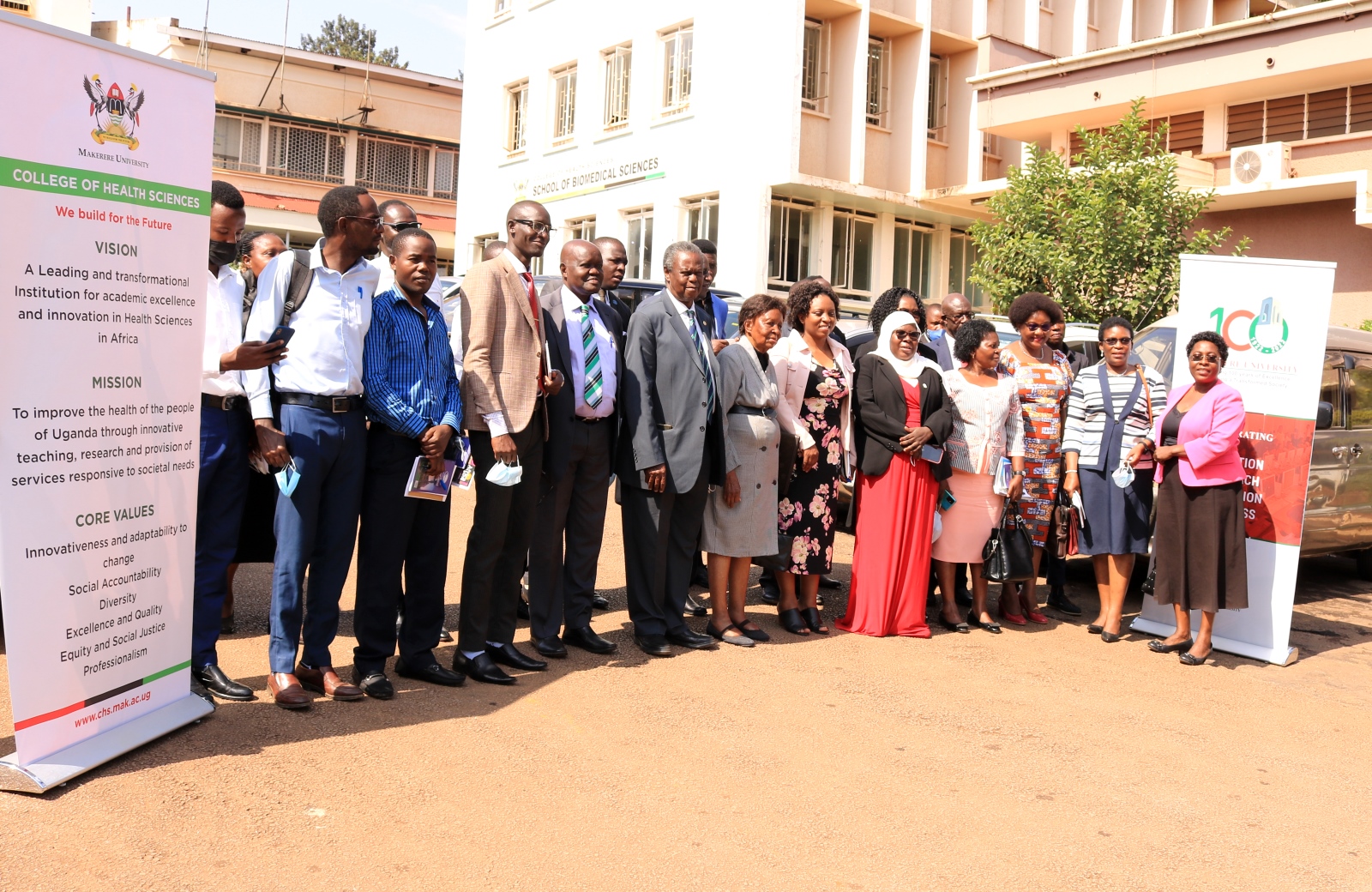 Applications are invited from faculty at Makerere University College of Health Sciences, Kabale School of Medicine, and Clarke International University to undertake training in research.
Limited research funding will be available for research focusing on community-based, clinical, operational, health professions education, epidemiological, biomedical, and research in Communicable Diseases (e.g. HIV/AIDS, malaria, tuberculosis, etc.) or non-communicable diseases of importance to Uganda.
Up to 15 applicants will be selected and they will undergo a brief (2 days) didactic training in research proposal development prior to embarking on their research projects. Up to 4,000 US dollars per applicant (depending on budget) will be available to support the research.
The closing date for the receipt of applications is 3rd October 2022.
Inquiries can be forwarded to the PI, HEPISU Program on hepishssu@gmail.com
See attachment for more details