Makerere Marks World Drowning Prevention Day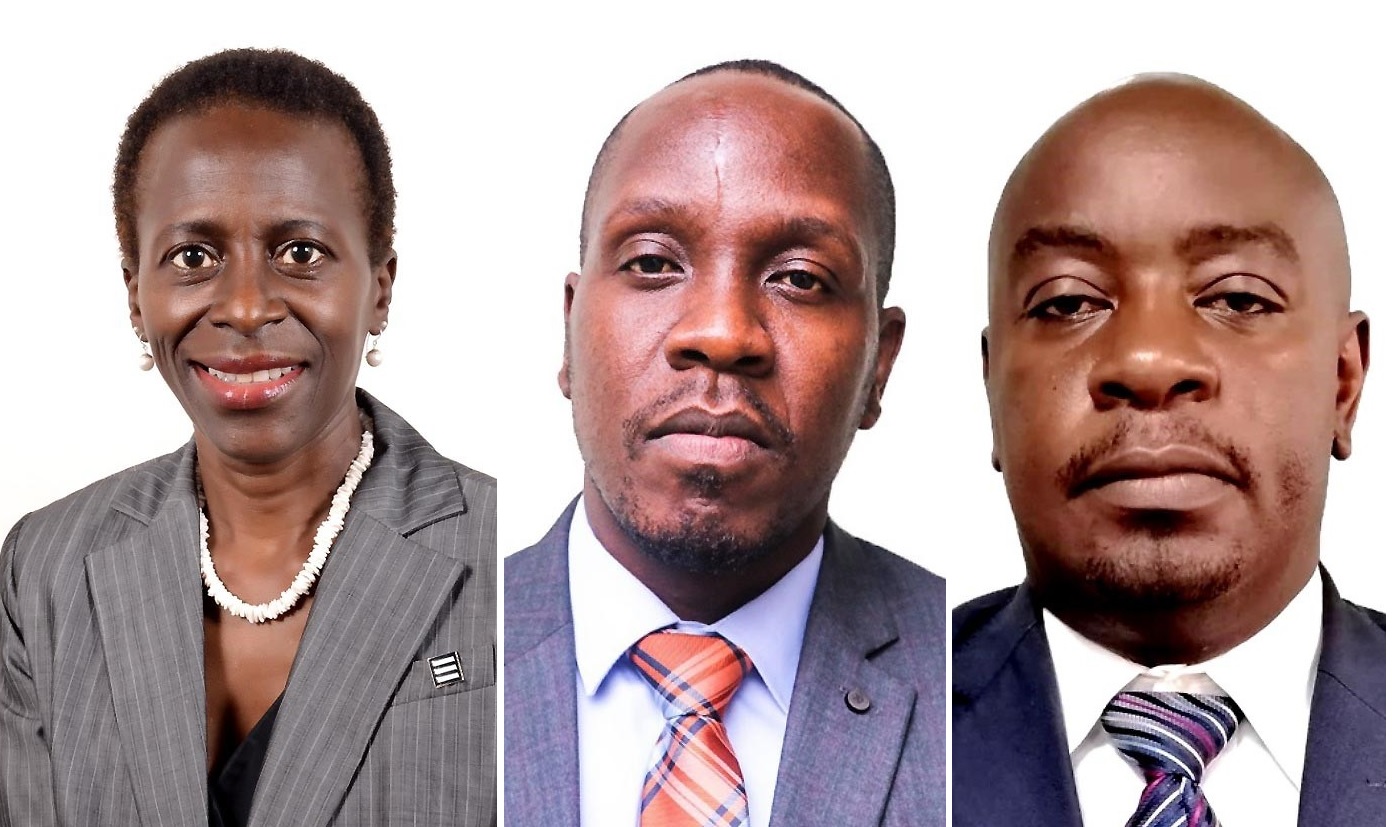 By Joseph Odoi
On 27th July, 2021, Makerere University joined the rest of the world to mark the 1st International Drowning Prevention Day. This follows a historic resolution by UN Assembly to declare 25th July the World Drowning Prevention Day.
This day was set aside to raise awareness about the devastating effects of drowning on families and communities globally.
According to WHO Data, an estimated 236,000 people drown every year, and drowning is among the ten leading causes of death for children aged 5-14 years. More than 90% of drowning deaths occur in Low- and-Middle-Income-Countries (LMICs), with Africa being among the most affected region.
While moderating Uganda's webinar to mark this day under the Ugandan theme 'Drowning: recognizing the silent burden and a call to action', Dr. Olive Kobusingye, a Senior Research Fellow and Head of the TRauma, Injury And Disability (TRIAD) unit at Makerere University School of Public Health in a special way welcomed over 100 participants to the zoom session. She remarked that drowning is a big problem which affects many different types of people adding that it is preventable with good planning and investments at national and community levels.
''Nationally, we need to plan systems for gathering data, we need a work plan, resources, agencies and people mandated to prevent drowning. At the community level we need sensitization about the risk of drowning, we need people to report drownings when they happen, and we need them to participate in prevention efforts for the community (e.g. sensitization campaigns) and individuals (e.g. always wearing a life jacket when on water and heeding weather forecasts and warnings on dangerous waves on lakes)'' Dr. Kobusingye explained.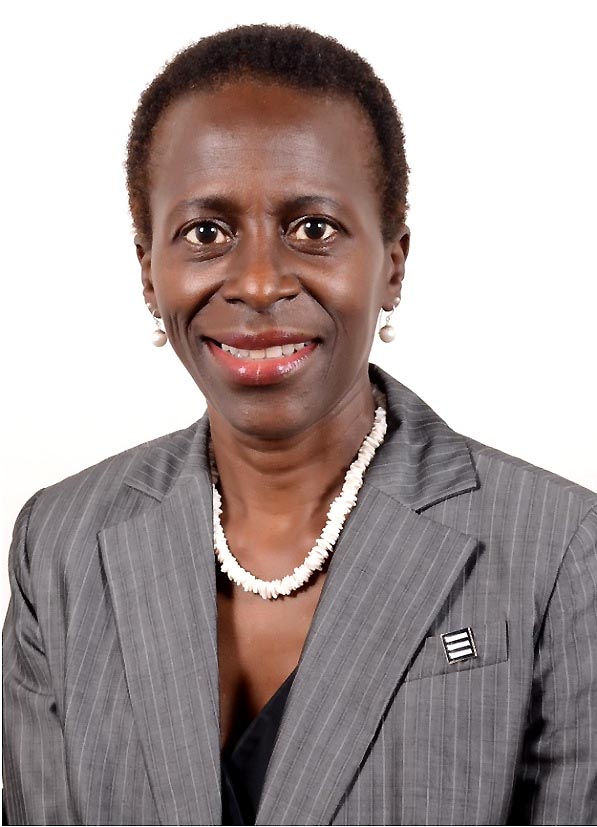 Citing multi-sectoral approach, Dr. Kobusingye stressed the importance of different sectors working together to prevent drowning.
''Multiple sectors need to work together to bring about effective drowning prevention, but so far every sector is on their own. Some of the key sectors are not engaged at all. The lack of consensus around a common strategy and plan means that little action is taken'' she added.
Moving forward, Dr. Kobusingye advised government to prioritize the fishing industry by providing leadership, coordination capacity and working with the private sectors to prevent drowning.
Presenting findings of a two-phased countrywide survey on drowning at the webinar, Frederick Oporia, a Research Associate and PhD Fellow at Makerere University School of Public Health revealed that drowning is among the silent leading causes of injury-related deaths in the country, and the most affected are fishing communities.
Highlights of the findings
Frederick noted that in the first phase, a total of 1,435 fatal and non-fatal drowning cases were recorded in administrative sources of 60 districts; 1009 (70%) in lakeside districts and 426 (30%) in non-lakeside districts.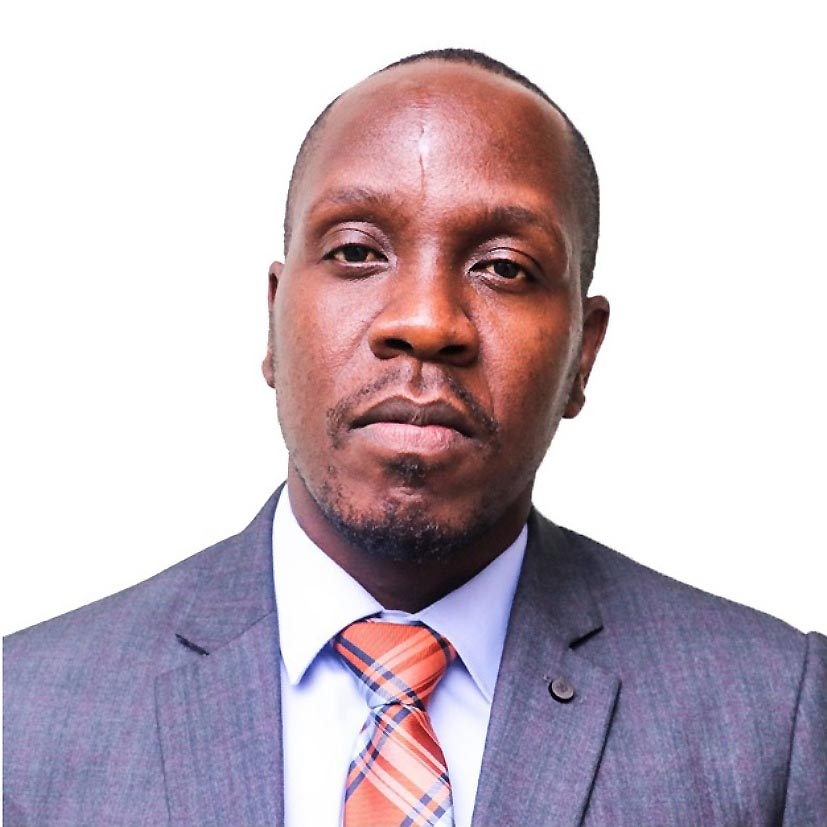 ''In the seond phase, further exploration in just 14 districts out of the 60 was done. This phase involved community interviews. Through these interviews, a total of 2,066 new drownings were found, a number far higher than what was found recorded in administrative offices of 60 districts''. he cited
Regarding demographics, he said fatal victims were predominantly male (85%), and mostly among the young adults with the average age of 24 years. Almost half (48%) of these drownings were related to an occupational activity. The study found that there was gross under-reporting of drowning incidents, partly because of the belief of most communities that drowning is 'a will of God' and so there's no need to report what God has decided.
The majority (95%) of the people who drowned from a boating-related activity were not wearing a life jacket at the time of the incident.
To address these cases, Frederick revealed that MakSPH together with different stakeholders have developed the first ever National Water Safety and Drowning Prevention Strategy for Uganda. The strategy is hoped to guide all the efforts on drowning prevention in the country. As part of this strategy, he emphasized the importance of installing barriers to control access to high risk water sources, teaching children survival swimming skills, sensitization in communities to enhance behavioral change, safe boating and shipping regulations, training of first responders in safe search, rescue and resuscitation, building resilience and managing flood risks among others
In efforts to prevent drowning, Henry Ategeka, Principal Marines Inspector at the Ministry of Works and Transport revealed that the ministry has been donating some life jackets to police marines and some communities in dire need. He also said that there are plans by the government to strengthen laws around navigation to promote safety on Uganda's water bodies.
As part of these plans, CP Ubaldo Bamunoba, the Commandant Marine Police said the country is in the process of unveiling a water safety strategy to curb drowning.
Mr. Ubaldo further revealed that his department is establishing several rescue centers at all major water bodies to support the rapid rescue operations. He also pointed out capacity building and marine training as one of the key mechanisms needed towards drowning prevention.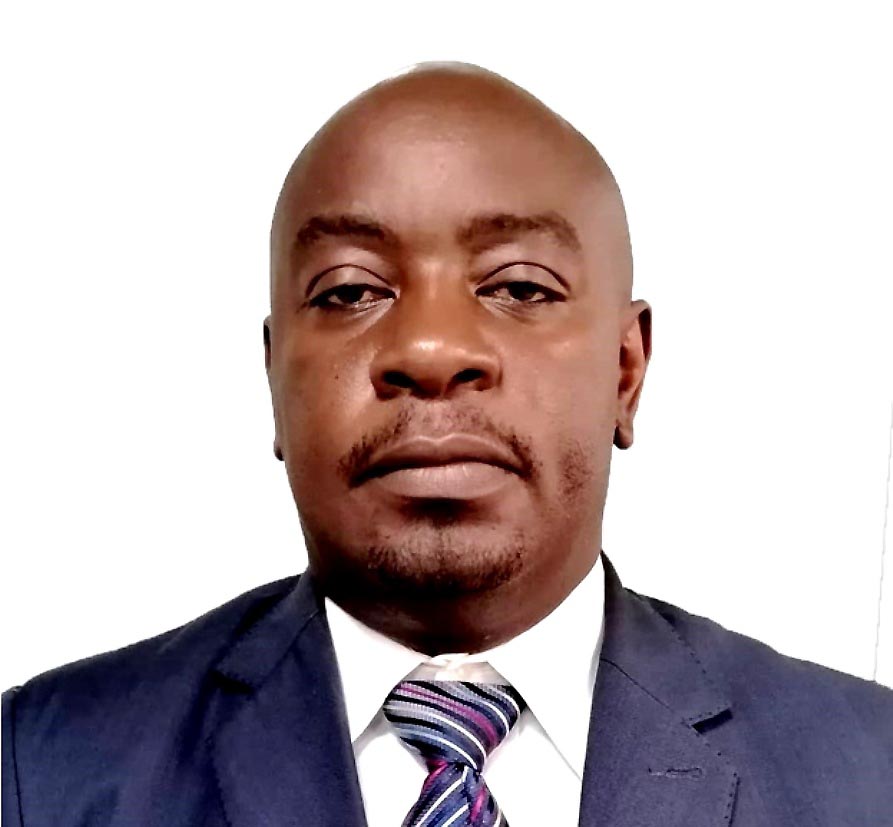 Mr. Sowed Suwagudde, Assistant Commissioner International Transboundary Water Resources at the Ministry of Water and Environment also stressed the need for partners to work together. "Water cuts across a number of sectors and if we are going to have success for our strategy, we will need to bring them all on board because they interact with the water environment."
In his remarks, the WHO Uganda Country Office Representative, Dr. Fatunmbi Bayo Segun congratulated Uganda for marking the first ever World Drowning Prevention Day, adding that 2.5million drowning deaths in the last decade should remind everyone about the seriousness of the neglected injury. Moving forward, he emphasized the need for a multi-sectoral approach in reducing the burden of drowning.
In her closing remarks, the Minister of State for Relief, Disaster Preparedness and Refugees–Hon. Esther Anyakun acknowledged drowning as one of the leading causes of death, not just in Uganda but worldwide. She highlighted drowning as a silent burden with huge economic implications on the country thus calling for a multi-sectoral approach to counter it. She equally thanked Makerere University for taking lead in co-designing Uganda's first drowning prevention strategy.
The webinar organised by Ministry of Water and Environment in Partnership with Makerere University attracted over 100 participants including policy makers, technical experts, researchers, civil society organizations, and researchers. Among issues discussed in a Q&A Session were causes of drowning, perceptions, laws, data, and policies around drowning. At this webinar, it was agreed by all participants that tackling drowning, a neglected injury needs a multi-sectoral approach where different sectors work together.
Call For Applications: Implementation Research & Practice Incubator (IRPI) Program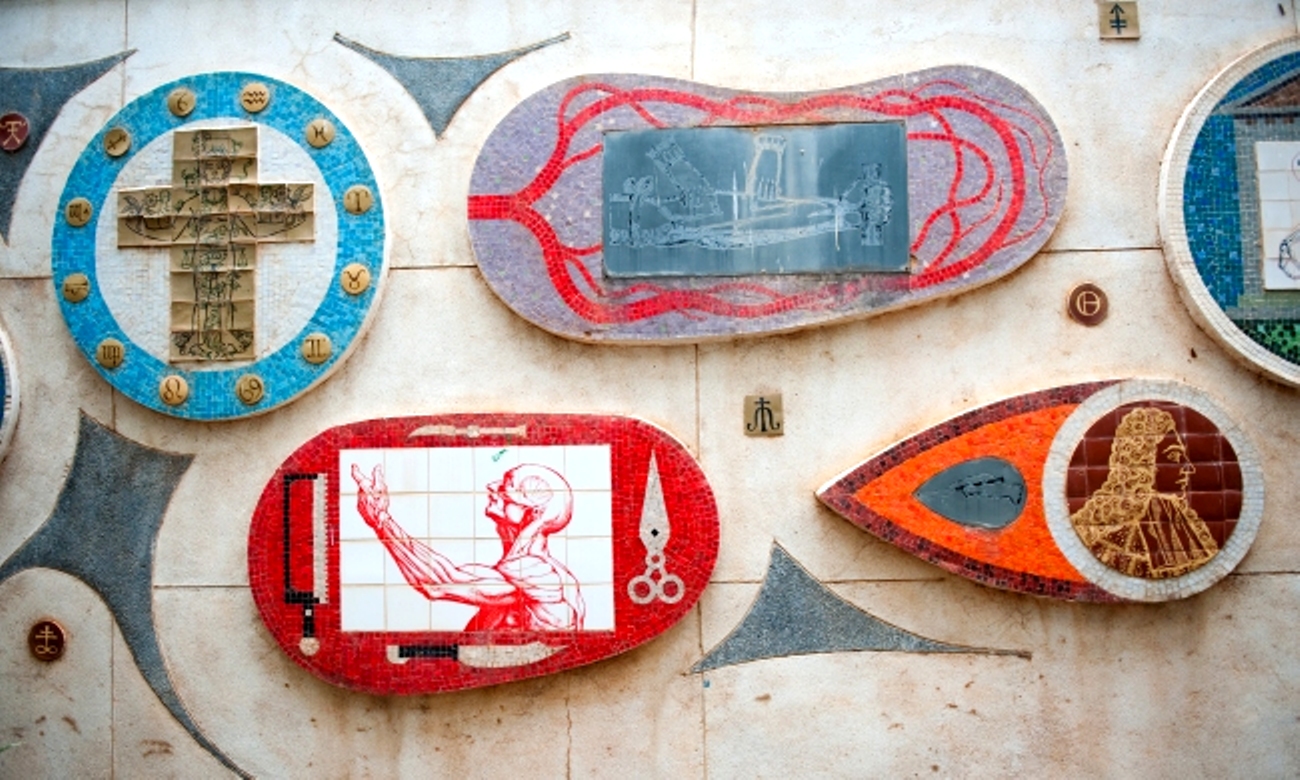 The Makerere-Yale-University of California Berkeley PART Program (& Makerere HIV ImS Training Program), sponsored by the National Institutes of Health Fogarty International Center D43 HIV/AIDS Research Training program, announces plans to recruit a new cohort of participants for its newly renamed Implementation Research and Practice Incubator (IRPI) program, formerly known as the Implementation Science Fellowship.
Objective: To provide a part-time, executive-style didactic training and mentoring program to prepare scientists and practitioners to lead a new implementation research and/or practice initiative. Program graduates will develop an implementation protocol suitable for adoption and public dissemination to the scientific and public health communities.
Target audience: Faculty, PhD students, Implementation science program trainees, Staff of either Implementation or Research Programs/Projects, Implementation Science short course Alumni, Public health Practitioners and Clinicians.
Requirements:
Main pre-requisites to be considered during selection include:
Masters' or Doctoral training and at least three years' experience in health-related research or practice
Clearly specified implementation problem related to implementation research or implementation practice
Availability to participate all incubator activities (Quarterly modules and works-in-progress sessions)
Support for implementation of the proposed project from a qualified sponsor with a commitment of protected time to work on the project free from other responsibilities (at least 1 day per week)
Program Description:
The program will be structured in four quarterly modules with interlaced bi-weekly works-in-progress sessions spread out over on year and cover the following topics:
2021 Q4 Implementation Science Overview
2022 Q1 Implementation Planning and Design
2022 Q2 Implementation Launch
2022 Q3        Implementation Evaluation
Application process for the ImS course:
Submit an online application form at:  https://forms.gle/ZqeUJacWPUCktimXA. Applicants are required to also submit a one-page concept sheet summarizing the background, objectives, methods, and implications of the proposed project together with a detailed CV to the Administrator –PART Program Mr. Richard Senvewo on richard[at]walimu.org.
The deadline for submission of applications is 15th October 2021.
Note: The number of attendees will be limited and will be chosen by application.
Only accepted applicants will be contacted.
Fostering Continuous Improvement of Public Health Laboratory Services In Uganda: IDI's Contribution (2018-2020)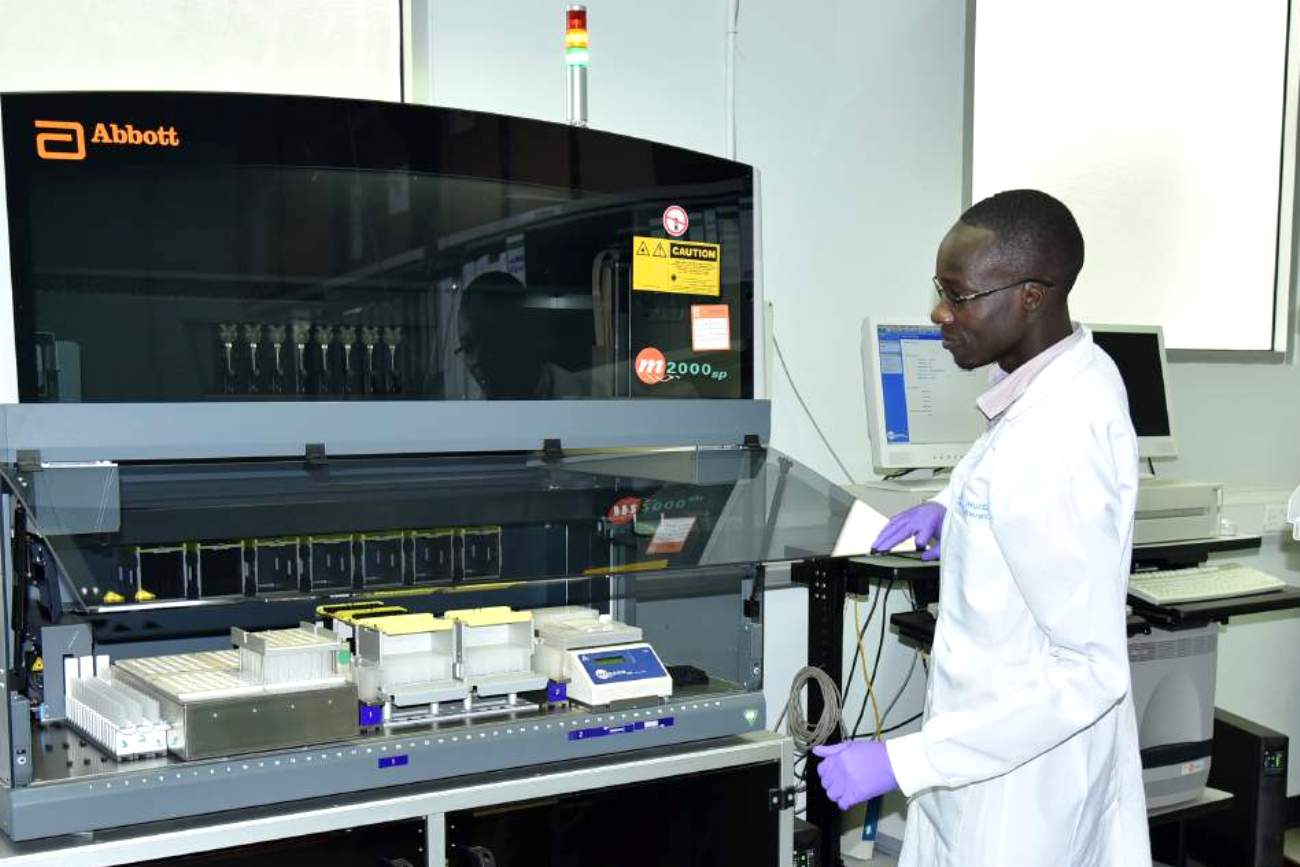 The Infectious Diseases Institute (IDI), Makerere University houses a state of the art laboratory – the Core Laboratory (CL) – certified by the College of American Pathologists (CAP) and accredited by the Uganda Ministry of Health (MoH) as a lead partner in strengthening laboratory systems.
In line with its 5-year (2018-2023) goal of 'providing high-quality lab services at IDI to meet both clinical and research demands, to support the sustained improvement of lab capacity across Uganda with systems of assured and consistent quality' to conduct routine testing, specialized clinical research trials, and detection of virulent pathogens of epidemic outbreak nature.
To match internationally standards for clinical laboratory methodologies and clinical applications, the CL has maintained a 25-year record of conducting at least 01 internal audit, 04 external audits annually, besides bi-annual inspections by the College of American Pathologists (CAP), to incorporate the latest best practices. Further, the CL continuously improves its technology and automation to increase productivity and enhance testing turnaround time (TAT).
The CL operates in a One IDI approach, where sister Technical Programs source its support, besides the Ministry of Health of Uganda, local and international academic research institutions and individual research fellows. The outbreak of COVID-19 in December 2019 was an opportunity for growth and expansion for the CL, to support national and global preparedness and response to infection prevention and control (IPC). To date, the CL has registered several milestones in enhancing disease laboratory TAT for COVID-19 testing, strengthening human capacity at the forefront on COVID-19 IPC, sustaining laboratory services for other communicable and non-communicable diseases as well as answering research questions.
Please see Downloads for the full technical brief.
UniCare App: 24/7 Access to Counselling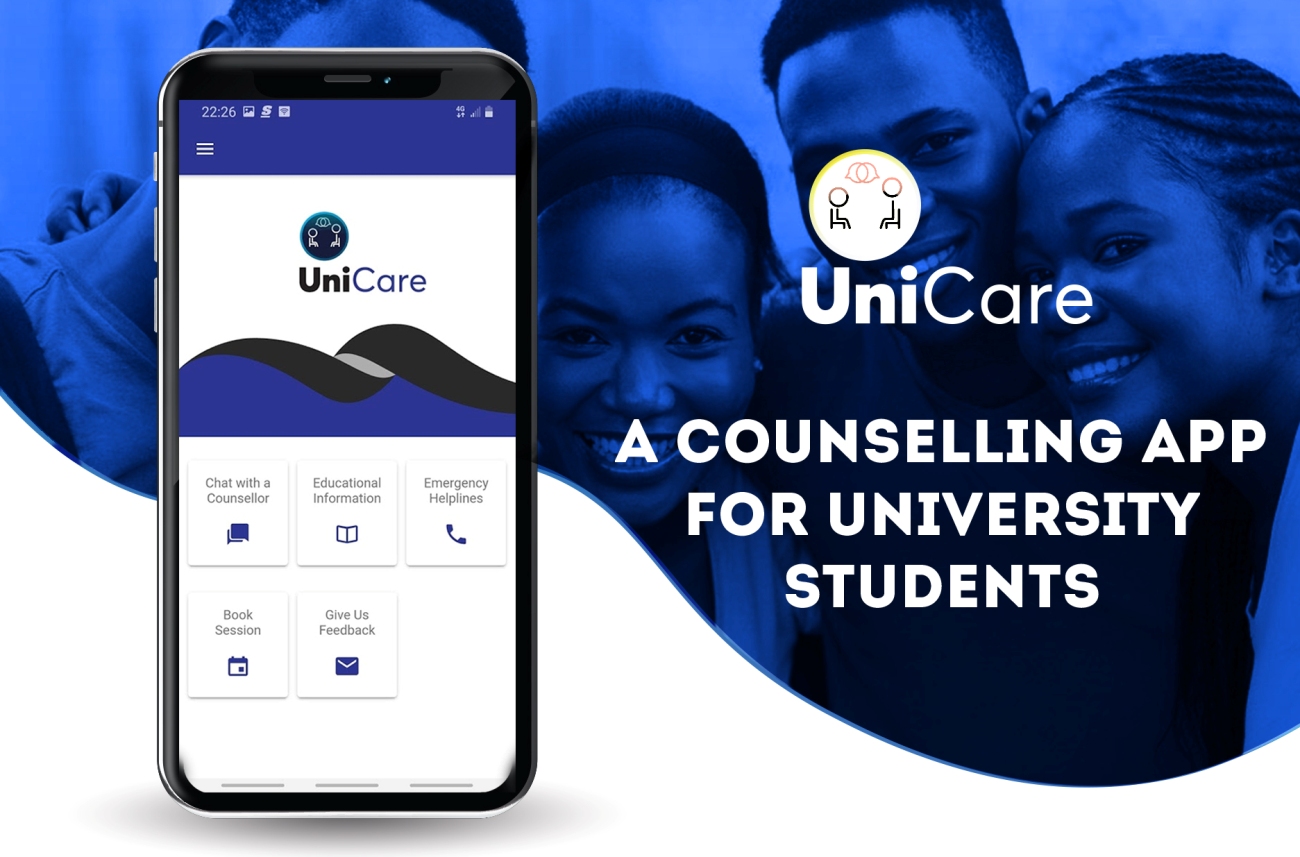 The Counselling and Guidance Centre (CGC) has developed UniCare, a counselling App for the Makerere University community members (Staff and Students).
Do you have personal concerns that need addressing?
Do you need to improve your life skills?
Are you struggling with something and need to talk to someone professional in confidence?
Then download UniCare from the Play Store and use it at any time of your convenience.
You can access counselling services through instant messaging, phone calls and other forms.
Enquiries:
Tel: +256-751-700897
Email: rbaguma[at]cit.ac.ug, henry.nsubuga[at]mak.ac.ug