Mak Commissions Research Private Cloud Computing Facility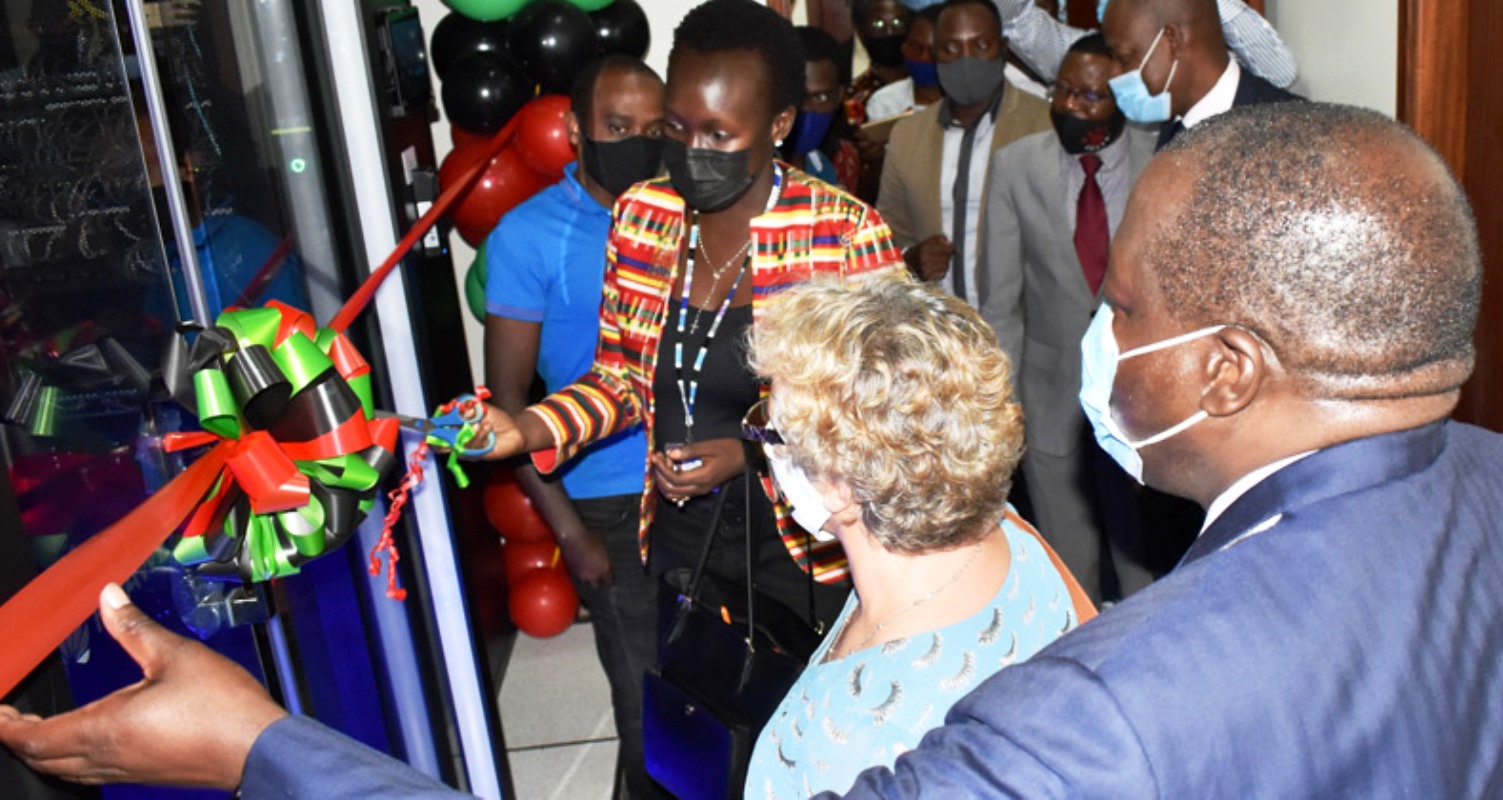 On Friday 12th February, 2021 Makerere University with support from the Government of Sweden through the Swedish International Development Cooperation Agency (Sida) commissioned a first-of-its-kind Research Private Cloud Computing facility. Worth UGX1.6 Billion, the facility is situated in the Directorate for ICT Support (DICTS) offices, College of Engineering, Design, Art and Technology (CEDAT).
Presided over by the Acting (Ag.) Executive Director, Uganda Communications Commission (UCC) Eng. Irene Sewankambo, the ceremony was also graced by Senior Research Advisor, Embassy of Sweden in Uganda-Dr. Gity Behravan and the Vice Chancellor-Prof. Barnabas Nawangwe represented by the Director Quality Assurance-Dr. Vincent Ssembatya.
Present were the Director Directorate of Research and Graduate Training (DRGT)-Prof. Buyinza Mukadasi, Director DICTS-Mr. Samuel Mugabi and the day's host, Principal College of Computing and Information Sciences (CoCIS)-Prof. Tonny Oyana.
In his welcome remarks, Mr. Mugabi thanked Sida for being a long-term supporter of developing the ICT function and capacity at Makerere University, right from establishing the optic fibre backbone network at the Main, Mulago, MUBS and MUARIK Campuses to offering training for DICTS staff.
"We are now moving into the Web 3.0 era where the state-of-the-art Research Private Cloud Computing facility will enable us to do high performance computing, serve as a data repository for all 17 Mak-Sida projects and prepare Makerere University for the Fourth Industrial Revolution (4IR)."
Prof. Oyana, Principal Investigator (PI) of the Mak-Sida Project 381: Integrating ICT-based support in Research, Teaching and Innovations, expressed deep appreciation to Sida for the continued good will and support to infrastructure development at Makerere University.
"We strongly believe that now an opportunity exists for capacity building in DICTS to develop relevant IT knowledge and skills to grow cloud-based computing and storage applications to supportMakerere University's research" remarked Prof. Oyana.
In the same breath, he recognized the presence of the Dean, School of Computing and Informatics Technology (SCIT)-Assoc. Prof. Gilbert Maiga and the Team Leader, Mak-Sida Math sub-programme-Dr. John Mango Magero and urged them to encourage recent PhD graduates to start using the facility to host their cloud-based activities.
Project Co-PI, Prof. Uno Fors in his virtual address congratulated Makerere University upon the impressive installation, noting that Stockholm University (SU) had only recently received its cloud computing facility and as such, was not far ahead of its partner. He pledged that SU would support technology-based training of trainers so as to facilitate skills transfer over the internet. "When the pandemic allows, I will come over" he added.
In his remarks, Prof. Buyinza, also Overall Coordinator of the Mak-Sida Programme sincerely thanked the Embassy in Uganda, People and Royal Government of Sweden for the enormous support to Makerere University over the years. He further expressed gratitude that this support was now being extended to research data management through the new facility.
"This is a one-of-a-kind facility to create access, storage and security for our research data and I thank the Project PI Prof. Tonny Oyana for taking the initiative and showing us that it was possible to pull off this high-stake investment" he added.
Speaking on behalf of the Vice Chancellor, Dr. Vincent Ssembatya noted that Sida's cooperation with Makerere University goes back more than 20 years and was glad that the state-of-the-art facility was being commissioned in the period leading up to Makerere's celebration of 100 years of existence.
He shared that the University had embarked on implementation of its new 10 year strategic plan, which seeks to consolidate Makerere's position as the global knowledge hub at the heart of Africa, representing a major paradigm shift. "We have in the past been engaged in a number of activities and we now want to see how best to support other universities and the country through initiatives like cloud computing."
Dr. Ssembatya sincerely thanked the Swedish Embassy and Royal Government for the generosity and support that took into consideration Makerere's present and future ICT needs. He pledged the University's commitment to fully utilize the facility.
In her remarks, Dr. Behravan reiterated that institution-building, postgraduate training, and the existence of an environment that is conducive for research and research training are all part of the holistic effort supported by Swedish research funding to Uganda since the year 2000.
She expressed the Swedish Embassy's gratitude to Makerere's Institutional approach to addressing developments in the ICT environment, as shown by establishment of the new facility. "Today we are witnessing the fruit of a cost-sharing partnership between Sweden and Makerere whereby the University has shown a strong ownership in implementation of its ICT Policy and Master Plan and securing the sustainability of the ICT system and services in line with its strategic direction."
The Senior Research Advisor thanked the Vice Chancellor for working with the Swedish Embassy to ensure that Makerere has a sustainable and affordable ICT environment. She equally thanked Prof. Oyana, Mr. Mugabi and their respective teams for continued engagement and believing that the project could be successfully executed. Finally, she thanked Prof. Buyinza and staff at DRGT for the support and guidance accorded to the project team.
The Guest of Honour, Eng. Sewankambo thanked the project team for inviting her to not only grace but also witness the historic moment. The Makerere University alumna of Electrical Engineering paid tribute to her alma mater for always being a model research and innovation institution. "I applaud Makerere University for being out there and recognizing that we as a nation are growing."
She shared that Uganda was already implementing her National 4IR strategy and the NDPIII has a specific programme on digital transformation. One of the programme's objectives is to promote ICT research, innovation and commercialisation of indigenous knowledge products.
"I am happy to note that the National Conference on Communications is going be hosted by Makerere University next month. The Conference will bring together players from Government and Academia to ensure that research developed is relevant to the country" she said.
The Ag. Executive Director UCC thanked the Swedish Embassy and Government for the specific support to ICT infrastructure development and urged all stakeholders to ensure that they harness the immense brain power to carry Uganda forward.
Article by Public Relations Office
See Downloads for the Mak Research Private Cloud Computing Brochure
Amity University: Call For Applications July 2021 Intake
In partnership with Amity University (AUUP), Makerere University under the College of Computing and Information Sciences (CoCIS) has been offering e-Learning courses (Bachelor's degrees, Master's, post-graduate diplomas and Post-graduate certificates) for the last over 10 years under the Pan African e-network project on behalf of the Uganda government, Indian government and African union.
Now under a new Partnership M.O.U since inception in the year 2018. We offer a variety of courses tailored for convenient and continued education to students in East Africa unable to attend university physically, using modern information communication and online technologies from AUUP and state-of-the-art e-learning technology. The degrees will be awarded to successful candidates by Amity University.
Please see Downloads for course details.
ADMISSION REQUIREMENTS:
Master and Postgraduate programmes – Minimum is a Bachelor's degree in any discipline.
Bachelor programmes – Minimum is two (2) principal passes at 'A' level.
APPLICATION PROCEDURE:
Pick an Application Form (50,000 UGX) and banking details: ACCOUNT NUMBER: 9030014896898, ACCOUNT NAME: COLLEGE OF COMPUTING & INFORMATION PROJECTS. – STANBIC BANK. (ANY BRANCH IS OK.)
Submit together with photocopies of certified transcripts, certificates, two passport size photos, and a copy of your National ID and Passport (Mandatory for all applicants)
PLEASE NOTE:
All students are required to pay not less than 80% of the tuition fees before registration and enrollment.
Application deadline for July intake is 30th June 2021
For additional details contact:
The Front Office, School of Computing and IT, Block A
Phone: +256 788 864870 OR +256 703 147449 (WhatsApp)
CoCIS Annual Report 2019/2020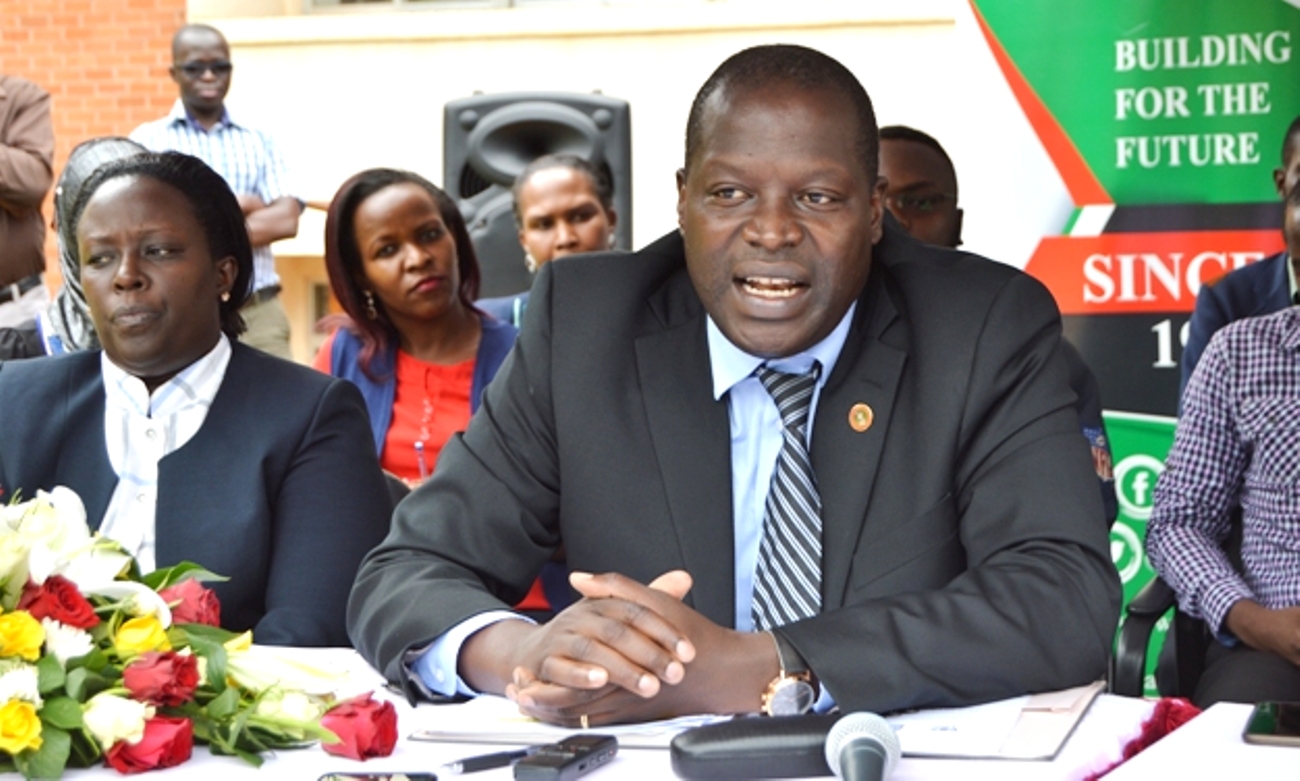 We are extremely grateful and privileged to share our Annual Report for Academic Year 2019/20 with Makerere University community. The College is on track to be a thoughtful leader in shaping a strong, shared vision of academic success in ICT flagship research and education.
Although the first six months of academic year 2019/20 have been very exciting and full of significant accomplishments, the last six months have been quite challenging due to the unprecedented pandemic of severe acute respiratory syndrome coronavirus 2 (SAR-CoV-2), that causes Corona Virus Disease 2019 (COVID-19). I anticipate that Science, our collective actions and any other adversity will yield positive outcomes, which will address current hardships that have significantly affected our livelihoods.
I take this opportunity to thank COCIS staff, faculty, and students for the resilience you have demonstrated and for all you have to do to keep our college moving forward to meet our strategic goals. Achieving academic success continues to remain an intentional outcome of our research and educational activities.
Let us continue to live healthier lives and practice good hygiene habits.
This academic year I would like to highlight excellent research and innovations that are being carried by our students and faculty. Why is our focus on Research and Innovations? At the heart of our distinctive model of ICT teaching and learning, we ensure the production of fine and high-quality human resource, while with research and innovations, we wish to increase the production of critical breakthroughs of ideas that advances scientific knowledge and innovations. This, we believe, will culminate into technological solutions. Currently, our college has a majority population of young faculty with incredible potential and a top 10% talented crop of students in the nation ready to exponentially push our research and innovations agenda forward. For example, our amazing faculty and students are building IoT sensor devices for smart homes, smoke detection, indoor and outdoor asthma monitoring and management, and robotics.
As College Principal, I appreciate the excellent progress we are making in conducting high-quality research. Our research capacity has significantly grown and it is very strong. We have a total number of 30 active grants secured either internally (22) or externally (10). Our graduate enrolment now stands at 9.6% up from 3% three years ago. We are on a steady march to meet our current target of 15%. This academic year we graduated six PhDs, 24 Masters, and over three faculty successfully completed their PhDs. Our College continues to offer impeccable educational and research opportunities for students and at-large community.
Thank you very much for reading our Annual Report and when you are in Makerere University stop by and visit this amazing college. We are committed as a college to be the leading regional hub for Data Science and AI research.
Professor Tonny J. Oyana
PRINCIPAL
CoCIS CIPSD Short Courses April 2021 Intake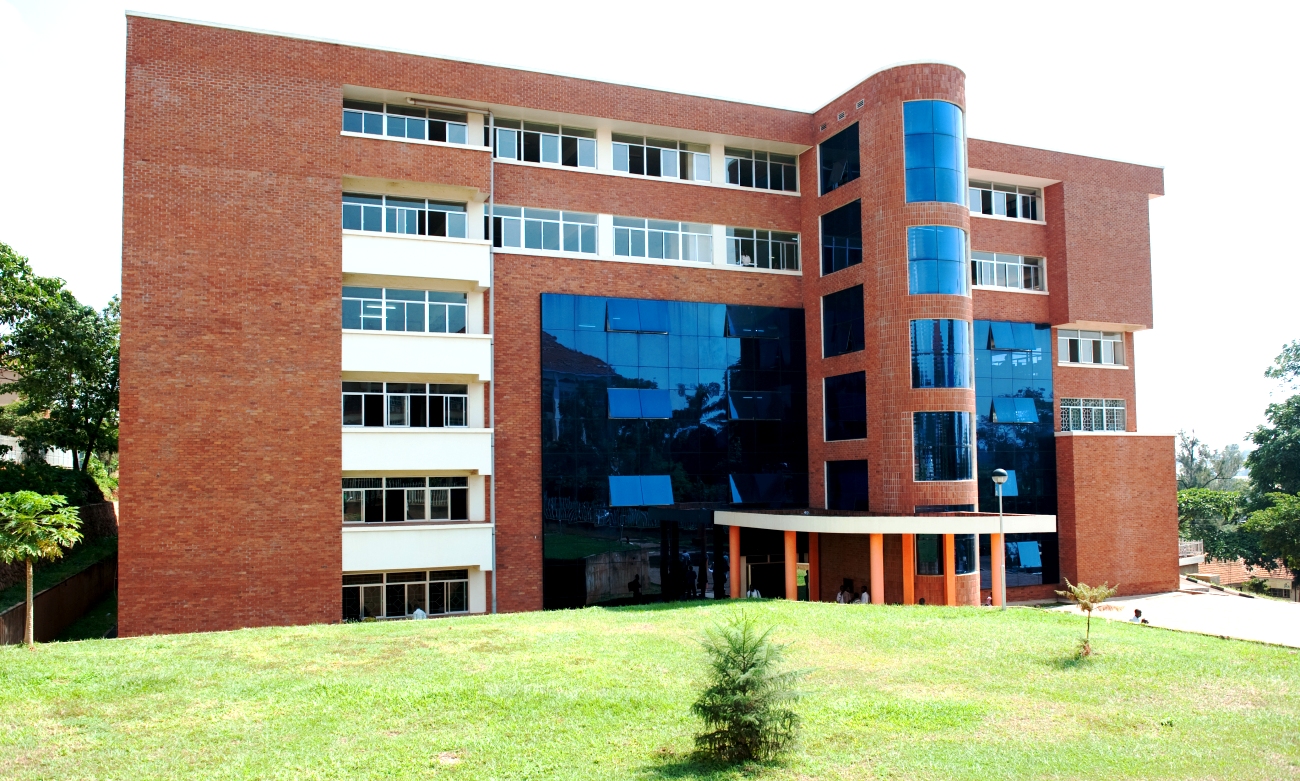 The Center for Innovations and Professional Skills Development (CIPSD), College of Computing and Information Sciences (CoCIS), Makerere University is a specialized unit which delivers state-of-art training in ICT. The training includes; Cisco Networking Academy for Cisco related courses, Microsoft IT Academy Program for Microsoft related courses, International Computer Driving License course, Oracle Certified Training center for Oracle, Linux and Unix Training center. CoCIS is also an authorized Testing center, operating under PearsonVUE and Kryterion.
Please see Downloads for the courses currently offered at the Center.
For further enquiries, contact;
The Center for Innovations and Professional Skills Development (CIPSD)
Level 5, Block B,
College of Computing and Information Sciences (CoCIS)
Makerere University
E-mail: cipsd[at]cis.mak.ac.ug
Url: www.cis.mak.ac.ug/cipsd
Tel: +256 392 000 180
Mob: +256 782 512 897