Kayoola Diesel Bus launched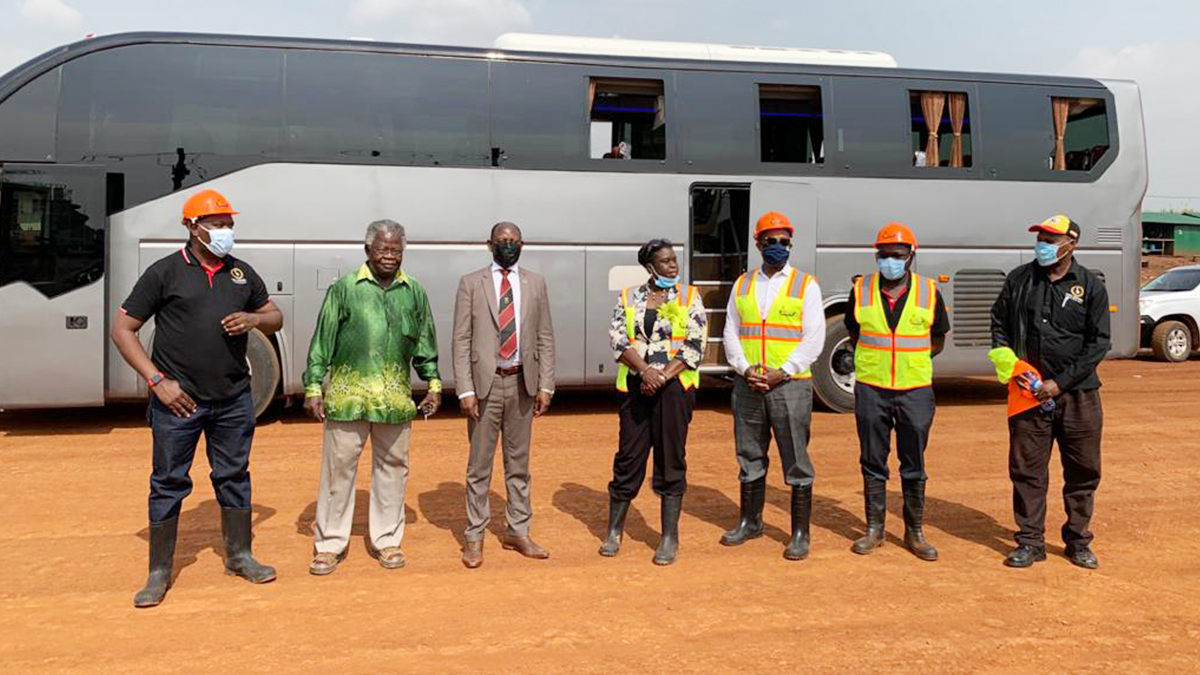 Kiira Motors Corporation (KMC), a state enterprise established to champion value addition in the domestic automotive industry has a launched their latest product -the Kayoola Diesel Bus.
The 47-seater executive coach, the first of a kind in the East and Sub Saharan -Africa that was unveiled by the automotive industry leaders Kiira Motors at UPDF's Luwero Industries in Nakasongola on 17th February 2021. The bus had just returned to Kampala from a 900 kilometers roadshow trip in western Uganda where it was showcased to excited Ugandans- who applauded the Ugandan engineers for proving to the world that the country can now produce commercial vehicles locally. Kiira Motors is led by the Executive Chairman Prof. Sandy Stevens Tickodri-Togboa. Prof. Tickodri-Togboa taught at and served as a Deputy Vice Chancellor(Finance and Administration).
The KMC Chief Executive Officer Mr. Paul Isaac Musasizi said that while designing and building this unique bus the company's team of engineers ensured better aerodynamic performance , fuel efficiency and safety of passengers. The bus is configured to a luxury interior featuring 47 reclining leather seats (43 Executive + 2VIP + 1 Guide + 1 Driver), a lavatory (toilet), on board Wi-Fi, refrigerator and CCTV cameras. The bus conforms to EURO 111 emissions standards.
Makerere University Vice Chancellor Prof. Barnabas Nawangwe is one of the prominent Ugandans who have had a ride on the Kayoola Diseal Bus . He stated thus ; "It feels good to be aboard the ultra modern Kiira Kayoola Diesel bus, designed by Makerere University trained engineers and built in Uganda by Ugandan engineers with more than 50% indigenous parts. Finally we are on the move."
While flagging off the bus from Nakasongola to Kampala , Maj Gen Sabiiti Muzeyi, the Luweero Industries General Manager appealed to Ugandans to support the state owned nascent car manufacturer in order to develop the country's automotive industry.
"Ugandans need to support our own because when we produce and no one consumes the products, we put their work down. This bus is the best I have ever seen. It has the finest features, it consumes only 22 litres of diesel per 100 kilometers and I don't know whether there's any part of the country this coach doesn't reach," Gen Sabiiti stated .
Kiira Motors and the partners plan to produce and deploy 1,030 Buses by end of 2021, 50 of which will be electric. Makerere University is one of the equity partners of KMC.
A Successful Ph.D. Defense by Vianney Andrew Yiga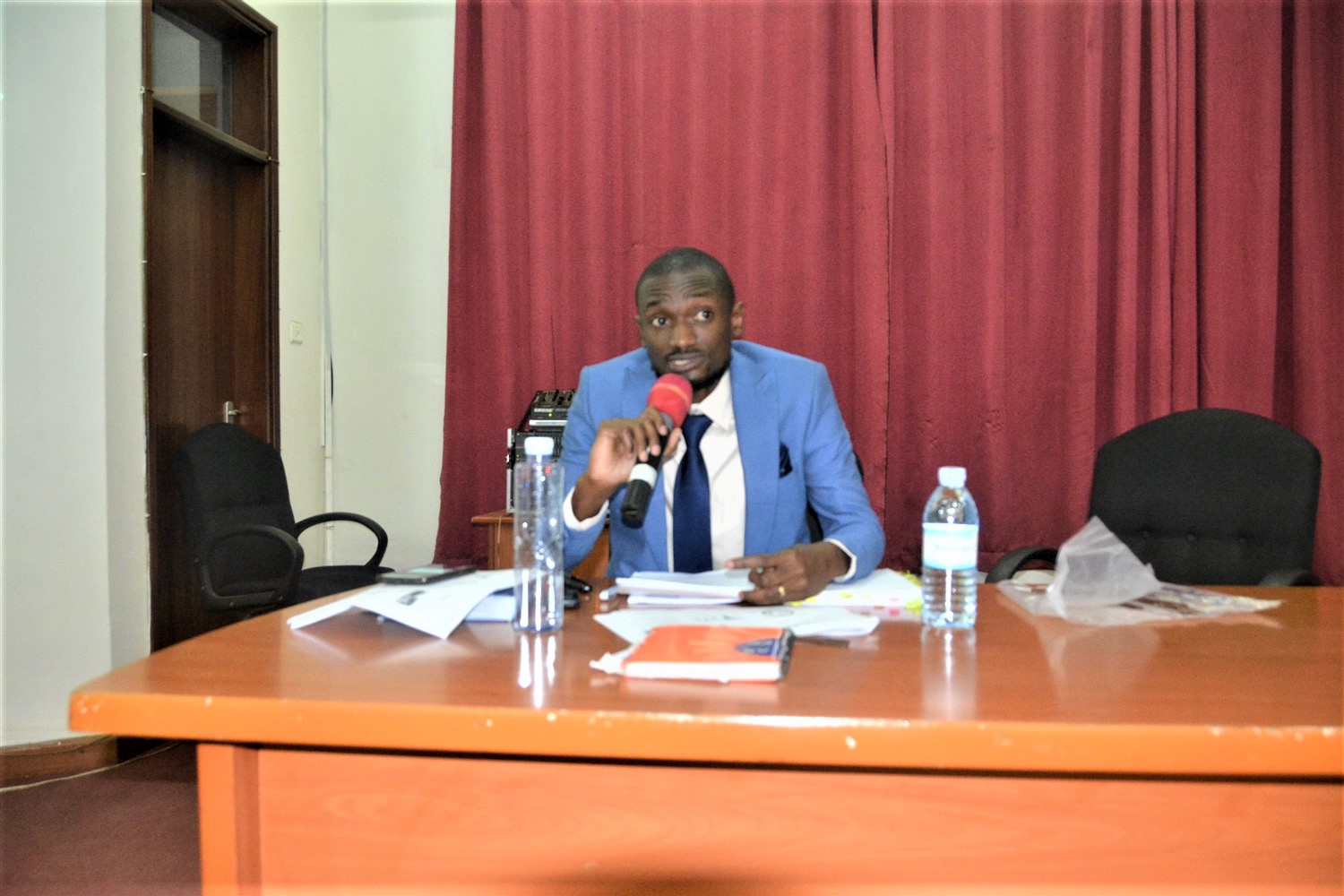 The CEDAT community is proud to share our congratulations to Vianney Andrew Yiga following his successful Ph.D. defense that happened yesterday Monday 3rd October 2022 at the College of Engineering, Design, Art, and Technology (CEDAT).
His Thesis was titled; Thermal Stability of Fiber- Reinforced Polylactic Acid Composites for Flameretarded Applications.
The candidate was supervised by Eng. Dr. Michael Lubwama and Eng. Dr. Peter W. Olupot both from the Department of Mechanical Engineering, at CEDAT.
Dr. John Wasswa, Department of Chemistry, College of Natural Sciences (CONAS), Makerere University was the opponent that interrogated the candidate to enable a clear understanding of the study.
Integration of Building Information Modelling (BIM) into Construction Education; A stake holder engagement held.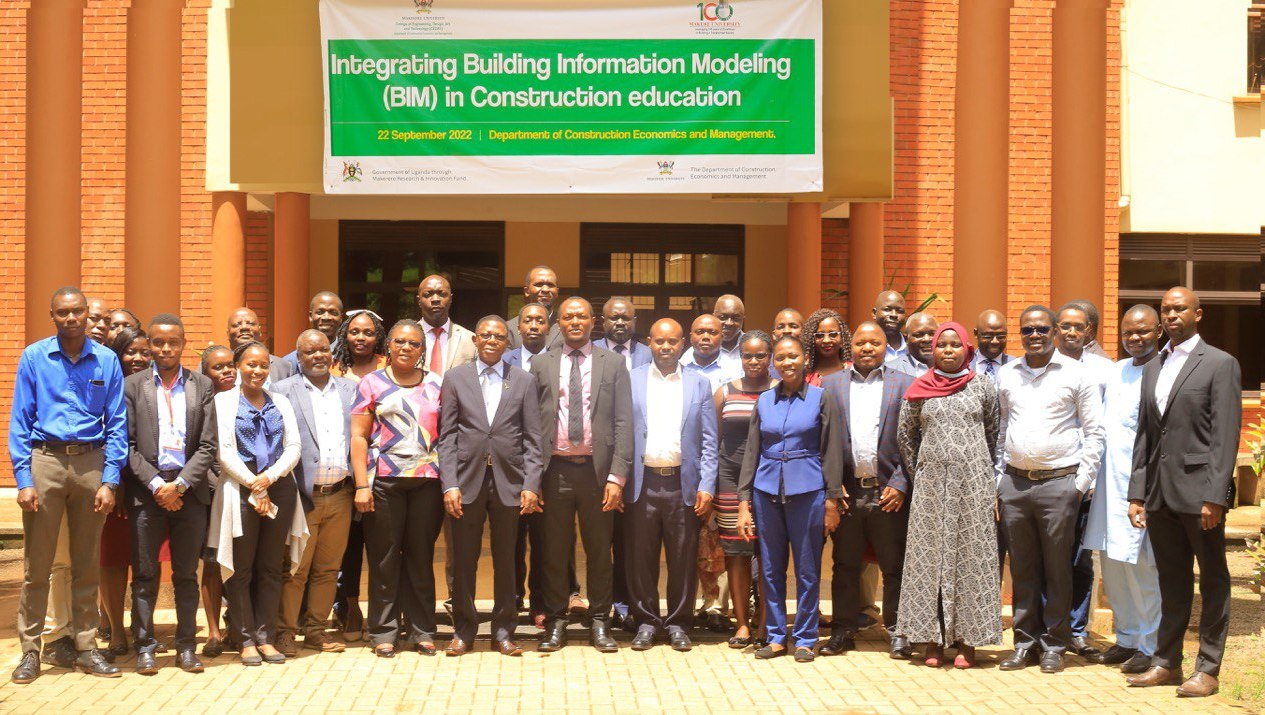 The Construction and Economics Department at the College of Engineering, Design, Art and Technology (CEDAT) is undertaking a study to explore the possibilities of mainstreaming Building Information Modelling (BIM) into the curricula.
A study supported by the Government of Uganda through the Makerere University Research and Innovations Fund (MaKRIF) is conducted by a team led by Dr. Pamela Achieng, lecturer in the Department of Construction Economics and Management at CEDAT.  The Research team is comprised of Ms. Wesonga Rachael, Mr.  Semanda Julius, Mr. Odongkara Billy Brian, Mr. Tom Mukasa and the Departmental Head, Dr. Nathan Kibwami.
MTSIFA gets into partnership with the University of Bergen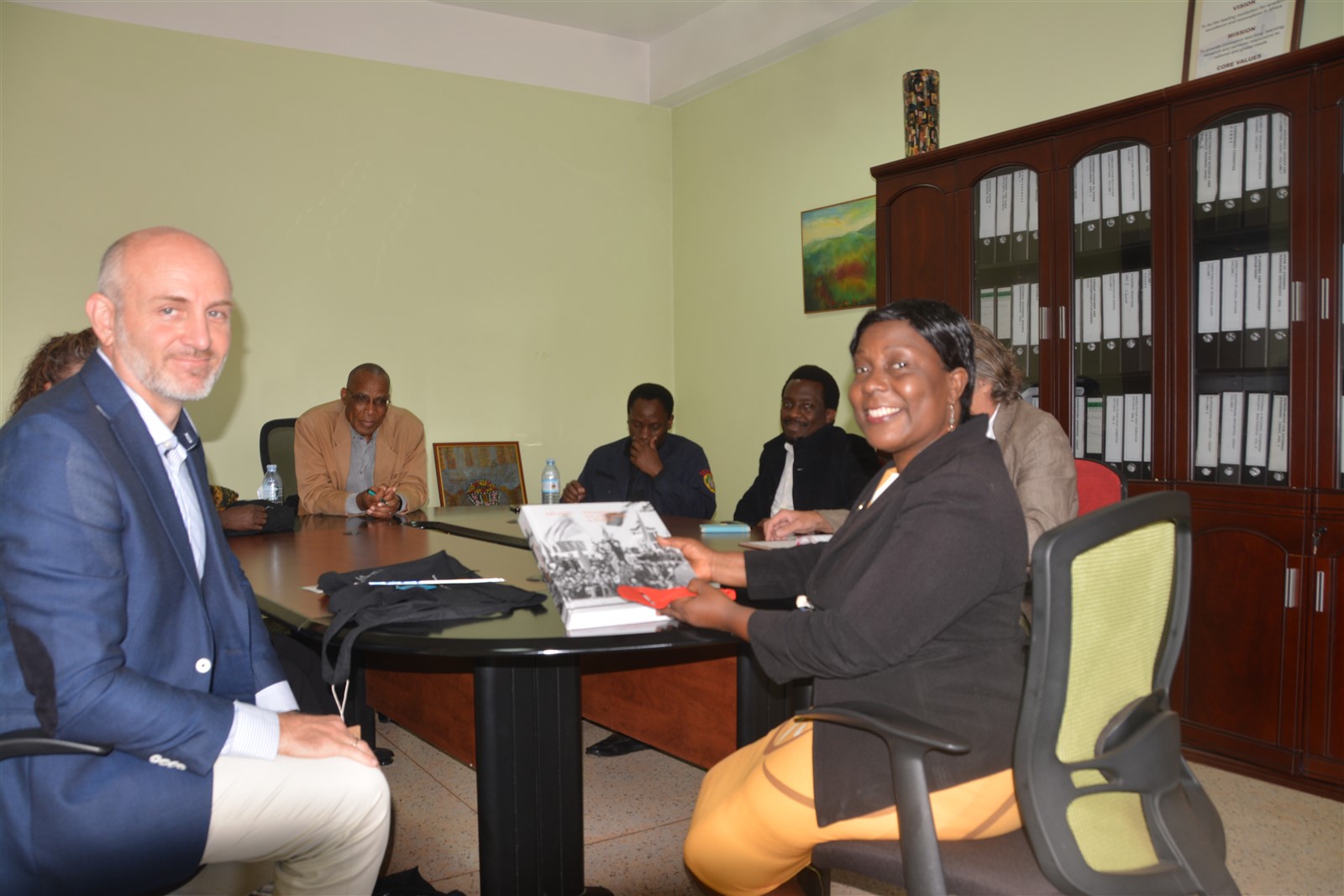 The Margaret Trowel School of Industrial and Art (MTSIFA) in the College of Engineering, Design, Art and Technology (CEDAT) Makerere University has entered into a partnership with the University of Bergen (UIB), Faculty of Art, Music and Design to work towards internalizing and nurturing local indigenous knowledge.
The project will contribute to a multidisciplinary internationalization of higher education between global south and north with art, design, music, involving the two universities and independent enterprises linked to these disciplines.
Teams from the two Universities met at the College of Engineering to further discuss the implementation details and paid a courtesy call on the Deputy Principal, Dr. Venny Nakazibwe.