Kayoola Diesel Bus launched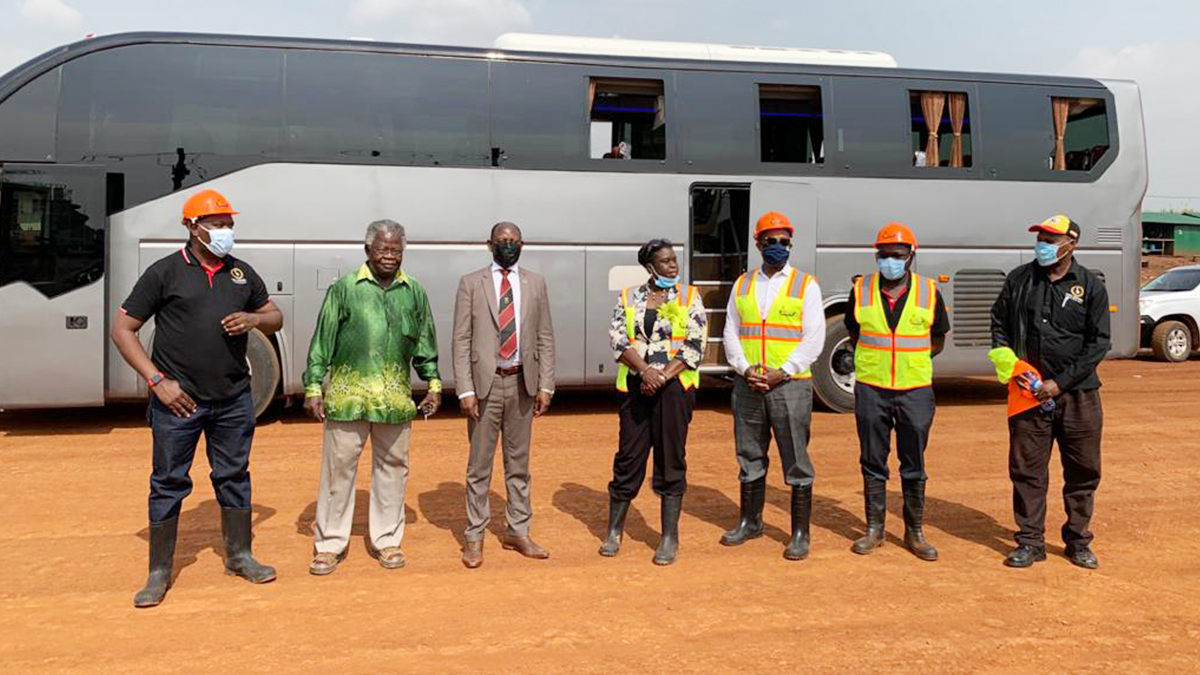 Kiira Motors Corporation (KMC), a state enterprise established to champion value addition in the domestic automotive industry has a launched their latest product -the Kayoola Diesel Bus.
The 47-seater executive coach, the first of a kind in the East and Sub Saharan -Africa that was unveiled by the automotive industry leaders Kiira Motors at UPDF's Luwero Industries in Nakasongola on 17th February 2021. The bus had just returned to Kampala from a 900 kilometers roadshow trip in western Uganda where it was showcased to excited Ugandans- who applauded the Ugandan engineers for proving to the world that the country can now produce commercial vehicles locally. Kiira Motors is led by the Executive Chairman Prof. Sandy Stevens Tickodri-Togboa. Prof. Tickodri-Togboa taught at and served as a Deputy Vice Chancellor(Finance and Administration).
The KMC Chief Executive Officer Mr. Paul Isaac Musasizi said that while designing and building this unique bus the company's team of engineers ensured better aerodynamic performance , fuel efficiency and safety of passengers. The bus is configured to a luxury interior featuring 47 reclining leather seats (43 Executive + 2VIP + 1 Guide + 1 Driver), a lavatory (toilet), on board Wi-Fi, refrigerator and CCTV cameras. The bus conforms to EURO 111 emissions standards.
Makerere University Vice Chancellor Prof. Barnabas Nawangwe is one of the prominent Ugandans who have had a ride on the Kayoola Diseal Bus . He stated thus ; "It feels good to be aboard the ultra modern Kiira Kayoola Diesel bus, designed by Makerere University trained engineers and built in Uganda by Ugandan engineers with more than 50% indigenous parts. Finally we are on the move."
While flagging off the bus from Nakasongola to Kampala , Maj Gen Sabiiti Muzeyi, the Luweero Industries General Manager appealed to Ugandans to support the state owned nascent car manufacturer in order to develop the country's automotive industry.
"Ugandans need to support our own because when we produce and no one consumes the products, we put their work down. This bus is the best I have ever seen. It has the finest features, it consumes only 22 litres of diesel per 100 kilometers and I don't know whether there's any part of the country this coach doesn't reach," Gen Sabiiti stated .
Kiira Motors and the partners plan to produce and deploy 1,030 Buses by end of 2021, 50 of which will be electric. Makerere University is one of the equity partners of KMC.
Innovations using low cost locally available materials for point of use water treatment system unveiled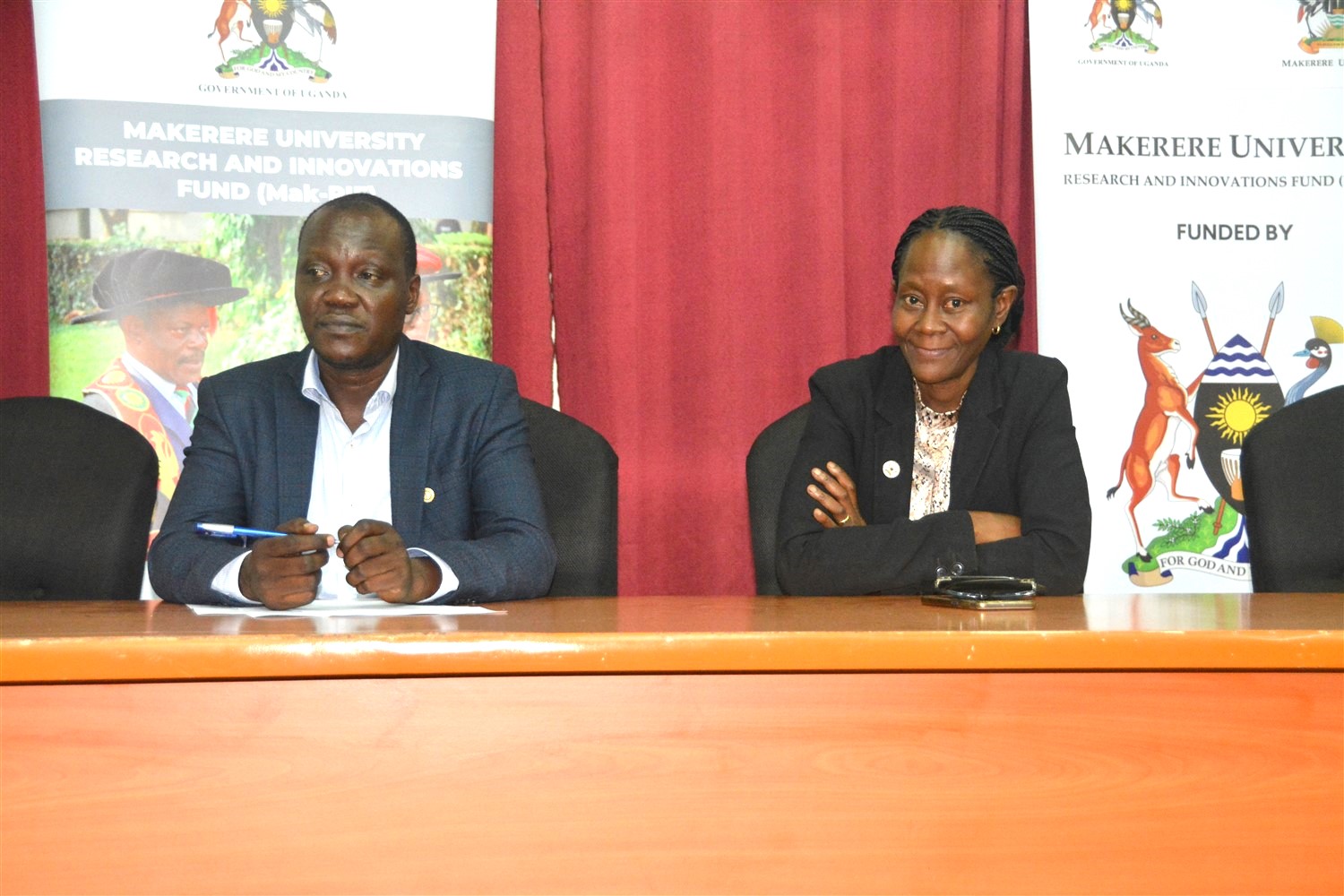 The College of Engineering, Design, Art and Technology (CEDAT) conducted a Research Dissemination of two studies aimed at the Development of Materials for point of use water treatment systems.
The investigations were conducted by a team of researchers comprised of P. W. Olupot, H. M. Kalibbala, E. Menya, G.M. Wangi, J. Jjagwe, J. Wakatuntu, M. Turyasingura, R. Walozi, C. Kanyesigye and R. N. Kulabako.
The dissemination event held on Wednesday 29th November 2023 follows the successful completion of two MakRIF supported Research projects namely; Development of rice husk based granular activated carbon for point-of-use water treatment systems and Development of zeolite-based nanocomposite filters for drinking water treatment.
Apac District gains from CEDAT's Research on Piloting a Rural Broadband Connectivity Model and Efficacious patient management system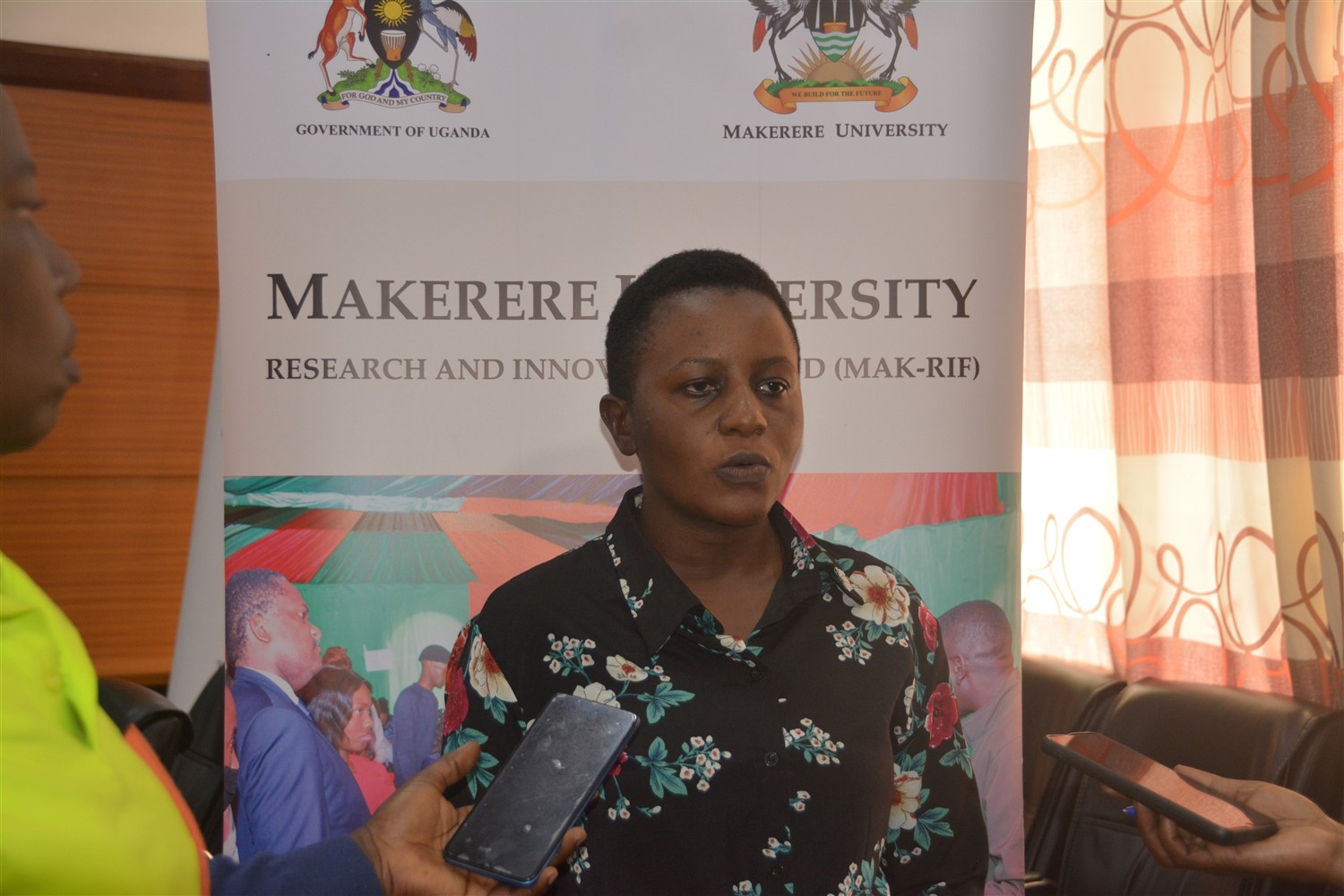 The School of Engineering at the College of Engineering, Design, Art and Technology (CEDAT) shared findings of research that was conducted in Apac Districts through two projects namely Piloting a Rural Broadband Connectivity Model (RCBM) and Efficacious patient management system (EPMS).
The findings of the research sponsored by the Government of Uganda through the Makerere University research and Innovation Fund(MakRIF) were disseminated during a dissemination seminar held in the College on Friday 24th November 2023, where it was revealed that  Apac the host District greatly benefited from the services that not only led to the increased uptake of internet services but also gained through other socio economic areas.
Makerere University to partner with the Egypt-Japan University of Science and Technology (E-JUST)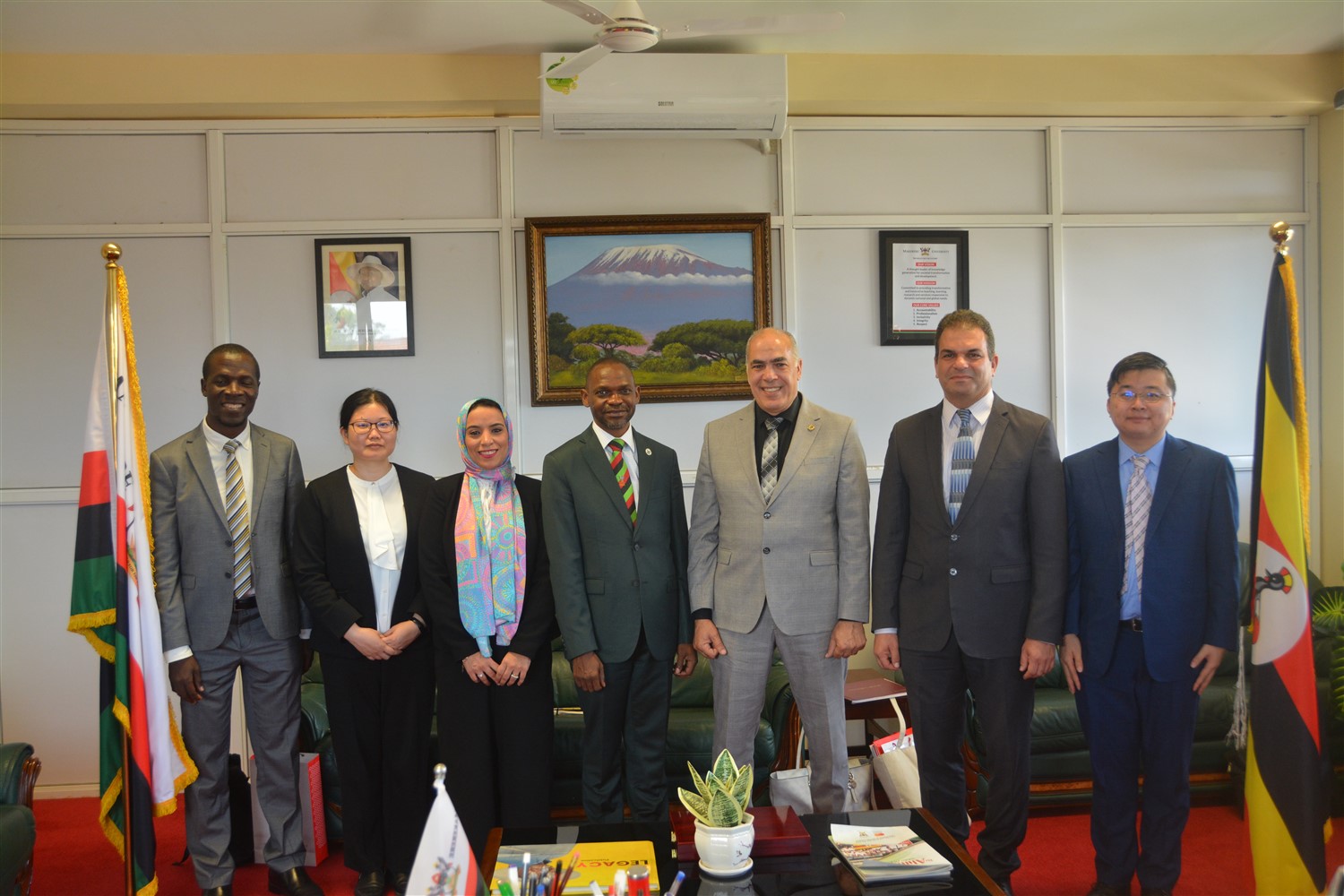 Makerere University is set to enter into a partnership with Egypt –Japan University of Science and Technology (E-JUST). The collaboration between the two universities to be formalized with the signing of a memorandum of understanding in the near future will see the two universities working together in a number of respects including staff and student exchanges, joint research and student supervision among others.
The decision comes after a visit to Makerere University by a delegation from the Egypt-Japan University of Science and Technology (E-JUST) on Thursday 23rd November 2023, led by the First Vice President for Education and Academic Affairs Prof. Sameh Nadah. The team comprised of the Deputy Vice President for Regional and International Affairs Dr. Muntaz Abdeluahaz, Ms. Tomomi Kawazoe the Project Coordinator for JICA E-JUST project and Mr. Racan Yosef, the Section head of International Affairs.