Meeting The Rt. Rev. Reuben Kisembo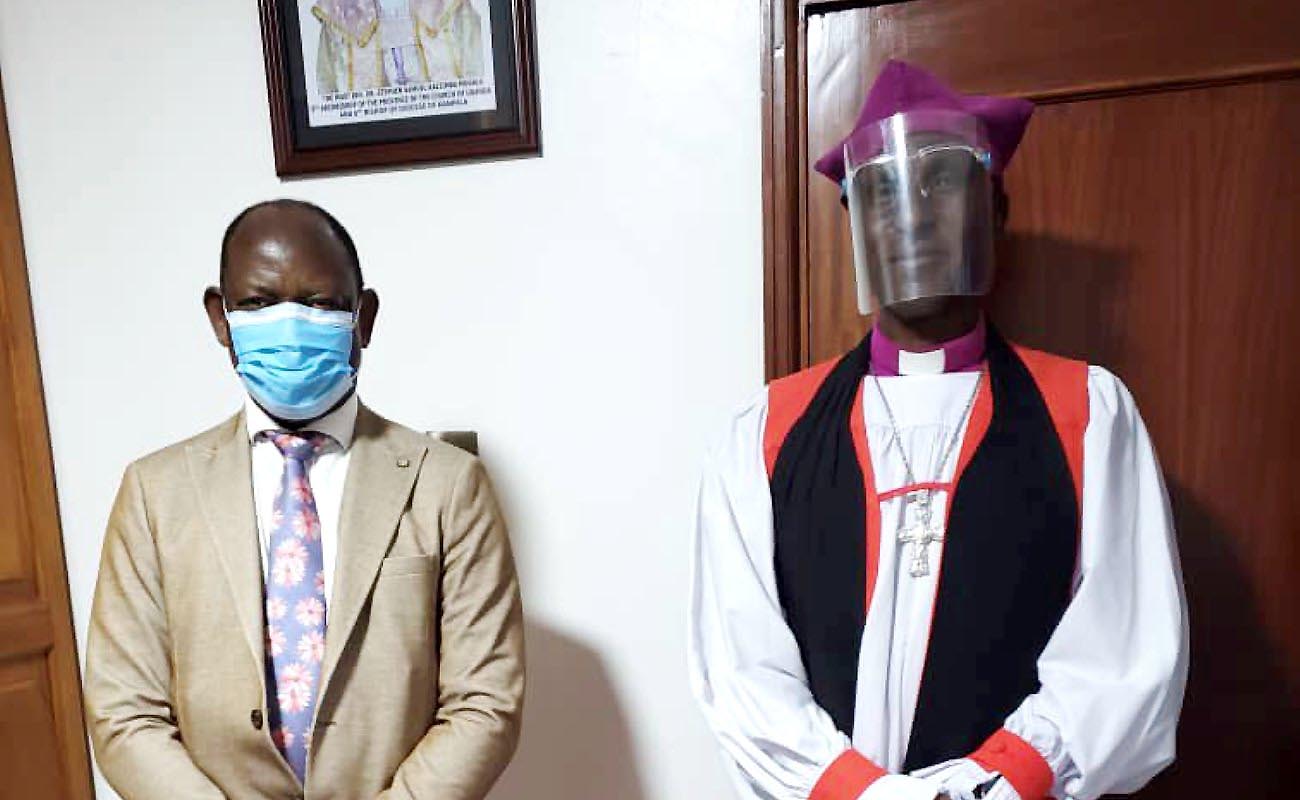 It was a pleasure to meet The Rt. Rev. Reuben Kisembo, Bishop of Ruwenzori Diocese at St. Francis Chapel fellowship this morning. His sermon was energizing. Thank you Bishop Kisembo and the Chaplain, Rev. Can. Onesimus Asiimwe.
Attending First Service at St. Francis Chapel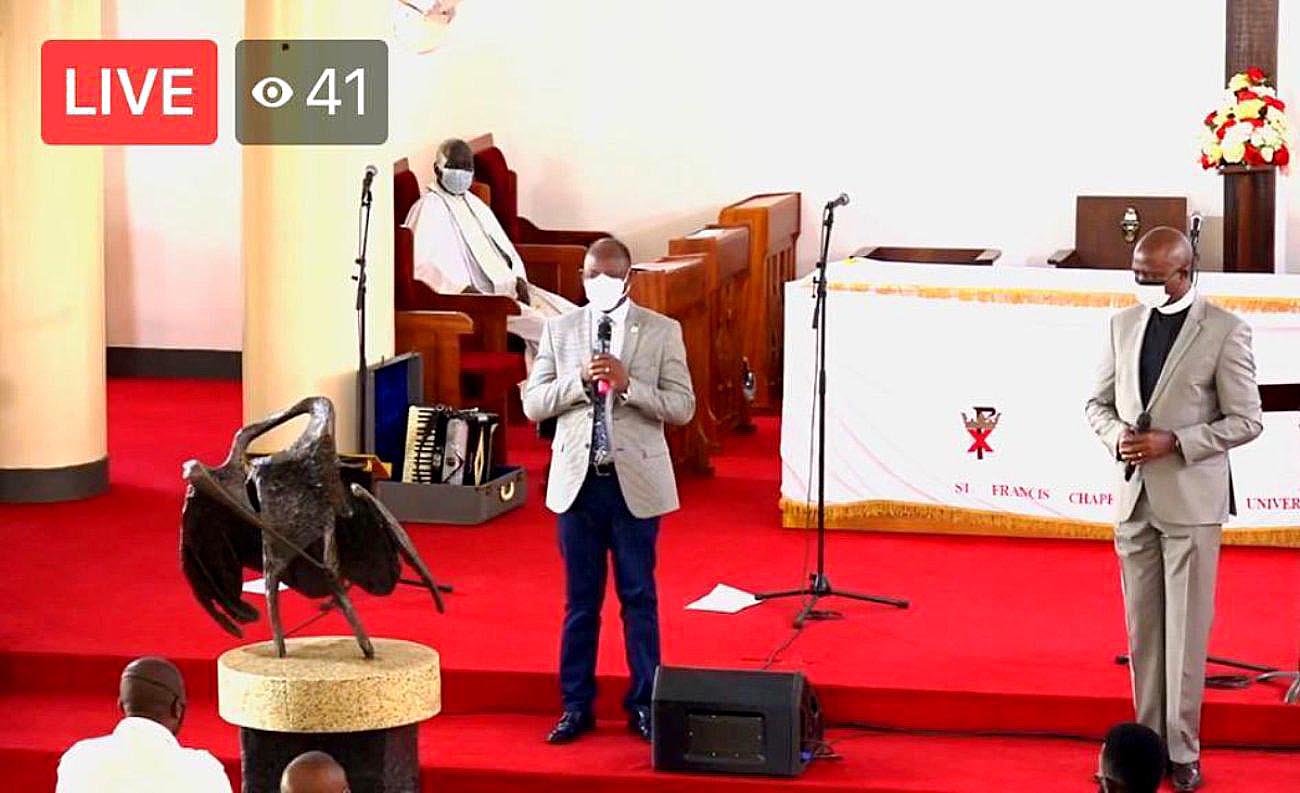 At my first church service at St. Francis Chapel this morning, I have urged the congregation to reflect on the abundant natural gifts God had given Uganda and use the life, knowledge, brains and hands He has given each one of us, to bring our people out of poverty. I have also urged Ugandans to reduce politicking and put our trust in God.
Launching MAKNAI Solar-Powered Borehole Automation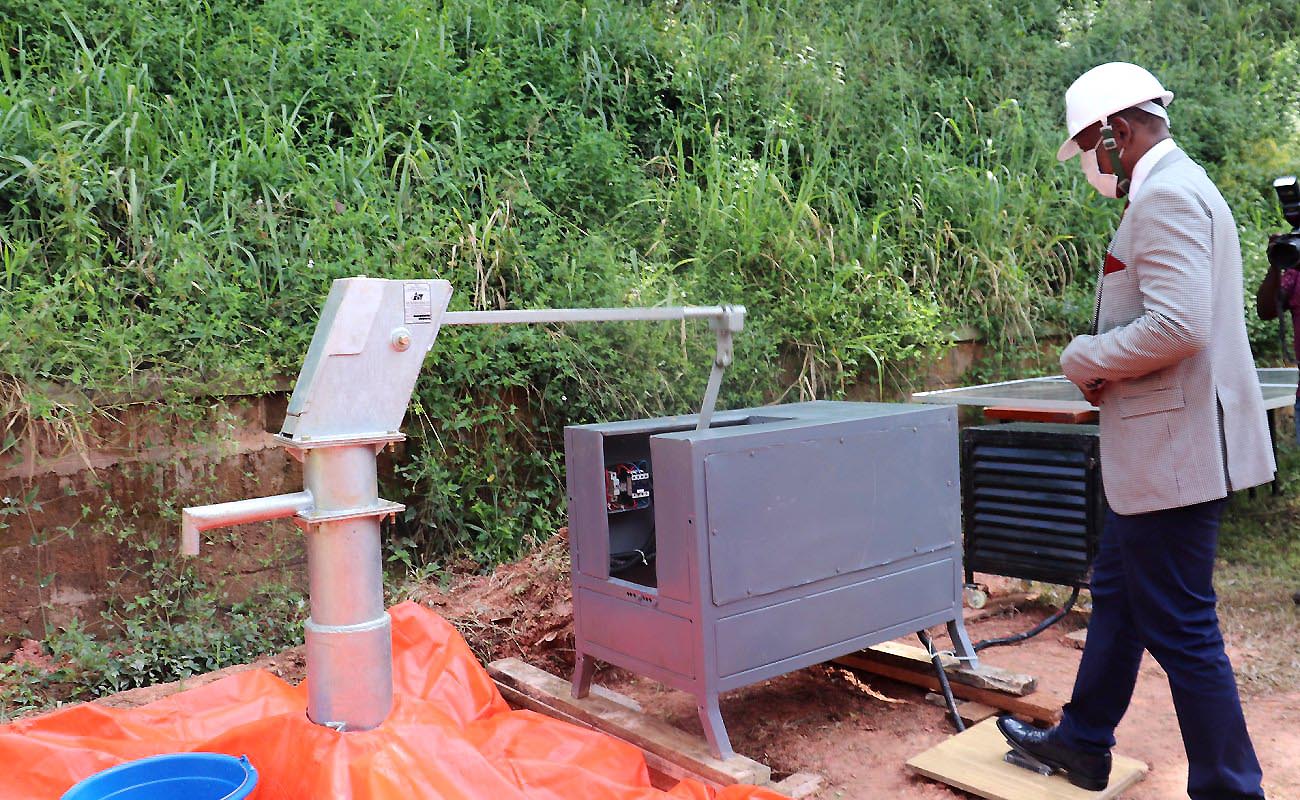 It was a great pleasure to launch MAKNAI – a solar-powered pump which replaces the handheld pump for boreholes. This innovation by researchers from the College of Agricultural and Environmental Sciences (CAES) holds great potential for improving access to safe water as well as irrigation. I congratulate the team led by Dr. Nicholas Kiggundu.
Bidding Farewell to IYF Volunteers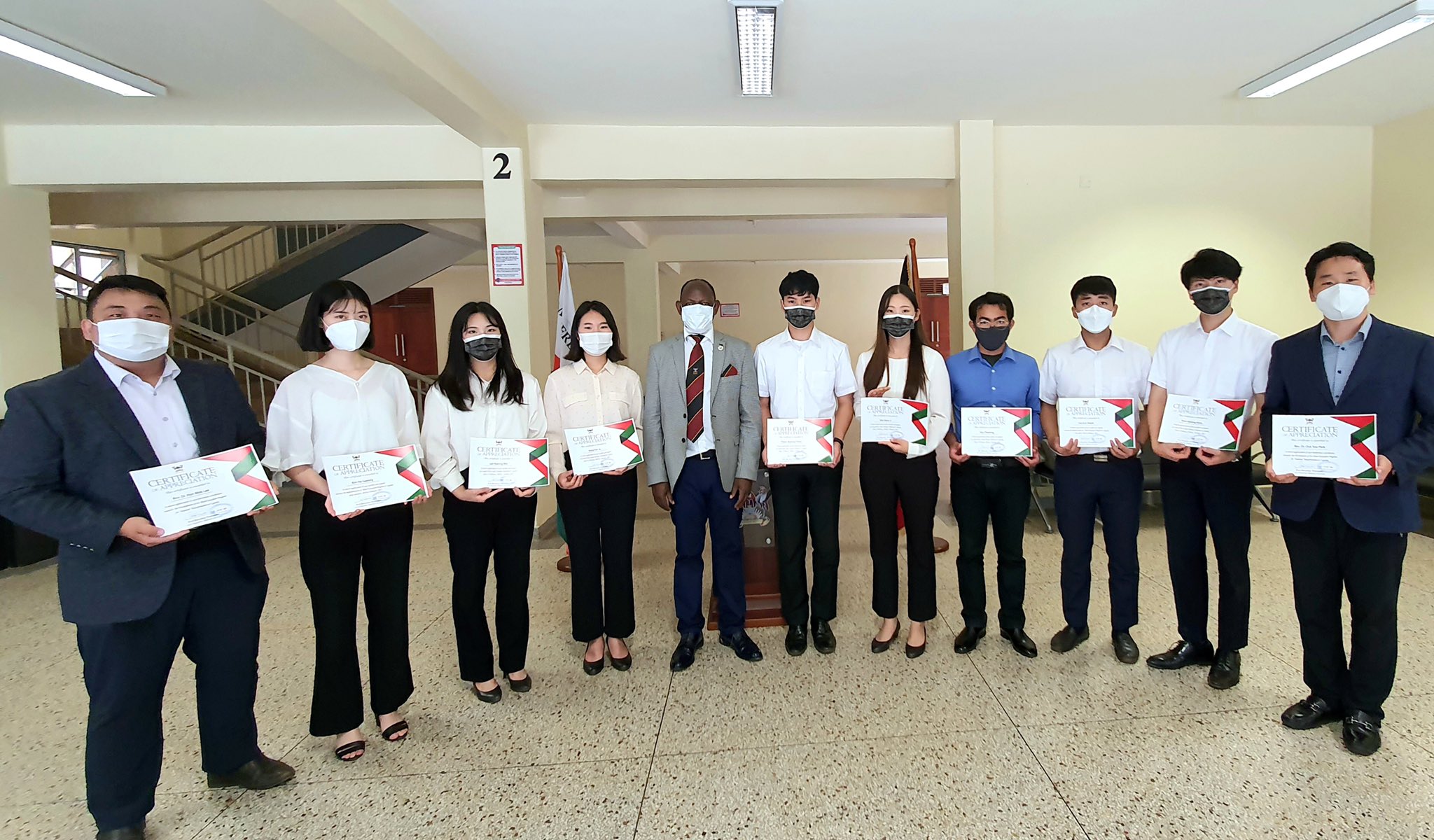 Today I bid farewell to a group of young volunteers from the International Youth Foundation (IYF) who have been working in Uganda for close to two years. Makerere University values the collaboration with Korean organizations from which there is a lot to learn for the development of our country.