Carnegie-Supported NERLP Project Teams Disseminate Research Findings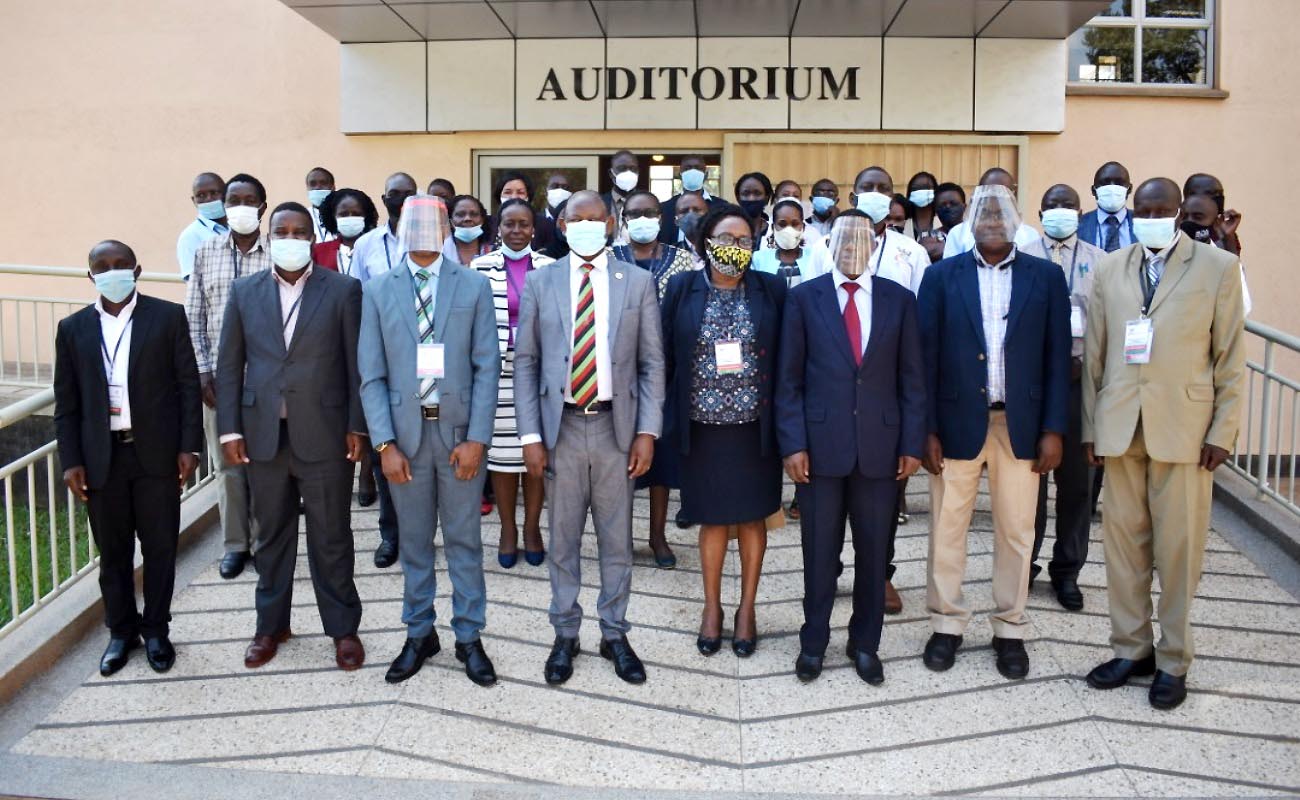 Today, Wednesday 28th October 2020, we held a successful dissemination conference of the Carnegie-funded postdoctoral research training project titled "Nurturing Emerging Research Leaders through Post-Doctoral Training at Makerere University, NERLP", 2017 – 2019. In his opening remarks, Prof. Barnabas Nawangwe, the Vice Chancellor and Chief Guest applauded the Carnegie Corporation of New York for being the one of the foreign partners that played a crucial role in the process of revitalization of Makerere University.
He reminded the participants that Carnegie support for Makerere goes as far back as 1943.  The Vice Chancellor noted that over the last decade, a deliberate effort was made to build a critical mass of staff with PhDs. He noted that the postgraduate training and postdoctoral research has helped Makerere not only to nurture but also to retain its staff. Likewise, the beneficiaries of the travel and publication grants and the participants of the skills enhancement workshops have also come to develop a stake in the Makerere system. The international stature of Makerere has in the process been enhanced along with the deepening of Makerere's linkages with partner research institutions.
Prof. Nawangwe appreciated that the postgraduate training and postdoctoral research under NERLP project has appreciably helped to strengthen the early-career academics' research skills and turned many into research leaders that are capable of writing grant applications, publishing their research results, supervision and mentoring graduate students, and transforming society through policy dialogue.
This project's architecture fits in well the current staffing constraints at Makerere University, because it was difficult to grant participants sabbatical study leave. It is for this reason that the fellows have conducted their research projects within the country with short research visits to regional Universities and research institutions and travel to disseminate research findings at international conferences.
The Vice Chancellor commended the project's successes record including the increased the fellows' capacity to carry out quality and relevant research at the University; improved research environment and retention of academic staff at the University; increased visibility of the University as a key policy influencer and adviser in Uganda and the region; improved publication culture contributing to better university ranking; and most importantly enhanced international exposure and opportunities for collaboration as a result of growth of international stature of Makerere University.

The workshop was graced by the former Deputy Vice-Chancellor (Academic Affairs) Prof. Ernest Okello-Ogwang, who gave a resounding keynote address on the importance of research leadership and the need to nurture early-career Faculty if Makerere University is to remain a premier University. Prof Okello-Ogwang emphasised the critical need to nurture the fresh PhD graduates by providing research funds to train them at Postdoctoral level. This, he noted, would enhance their research productivity and create a community of scholars with the potential to become leaders in their fields. This will in turn improve the quality of supervision, publication scholarship and contribute to the strategic direction of Makerere as a research-led university.

The Deputy Vice-Chancellor  (Academic Affairs) and current Chairperson of the Carnegie Project Implementation Committee, Prof. Umar Kakumba, observed that the  success of the NERLP project has totally depended on the effort, talent, and energy of postdoctoral fellows who have written and submitted papers on a variety of topics. He paid special gratitude to Ms. Andrea Johnson, the Program Director, Higher Education and Research in Africa, International Programs, Carnegie Corporation of New York for her vision and strategic focus on research training in Africa.

The project has supported 15 teams to conduct research. These comprised of the Senior Mentor, the Postdoctoral fellow, and a Masters degree to conduct quality research. The support has included funds to conduct quality research; professional skills enhancement training courses; tuition and research costs for the masters degree student attached to the teams; mentorship and research team building; grants to enable fellows travel and disseminate their research results at International conferences; dissemination and outreach activities; maintenance and sustenance of web portal as a source of  research information; and provision of funds for academic writing and publication.

All the 15 Postdoctoral fellows presented their research findings highlighting the key results (academic and innovations) and salient policy recommendations. Evidently, the project has had a great impact on
society, the University and the research community in different forms. We are proud of the 15 Postdoctoral  fellows and wish them a rewarding research career as they transit into research leadership.
Please see Downloads for the NERLP Book of Abstracts
Professor Buyinza Mukadasi, Director, DRGT, Makerere University
2020 Green Chemistry for Life research grants for young scientists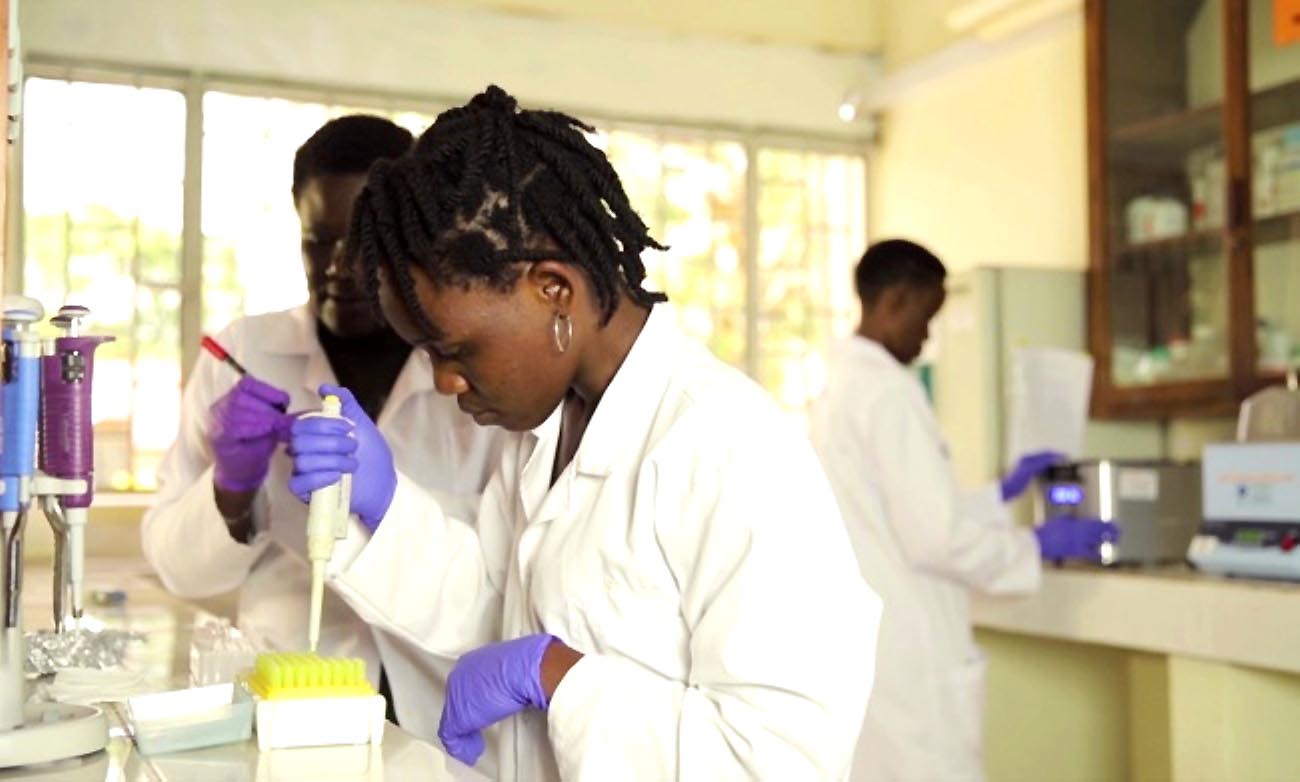 Green chemistry has become a target for cutting-edge research into sustainable technologies. These may reduce (or eliminate) the production and use of hazardous substances in mining and in the design, manufacture and application of chemical products, and may also lead to energy savings and a better environment and health.
Research in green chemistry and allied areas in biochemistry, geochemistry, biotechnology, ecology and healthcare give young scientists ample opportunity to demonstrate their inventiveness and provide important input to sustainable development. With this in mind, the Green Chemistry for Life Project was launched in 2013 by UNESCO's International Basic Sciences Programme (IBSP) and PhosAgro, the largest producer of phosphate-based fertilizer in Europe, in close cooperation with the International Union of Pure and Applied Chemistry (IUPAC).
Objectives
Over the course of 8 years, the project will offer research grants of up to US$30,000 to scientists aged 39 and under with an innovative research project that respects the 12 principles of green chemistry, to help them implement their project.
Click here for details including how to apply
Deadline: 31st January 2021.
Mak Poultry Training Manual to Address Key Capacity and Knowledge Gaps in the Sector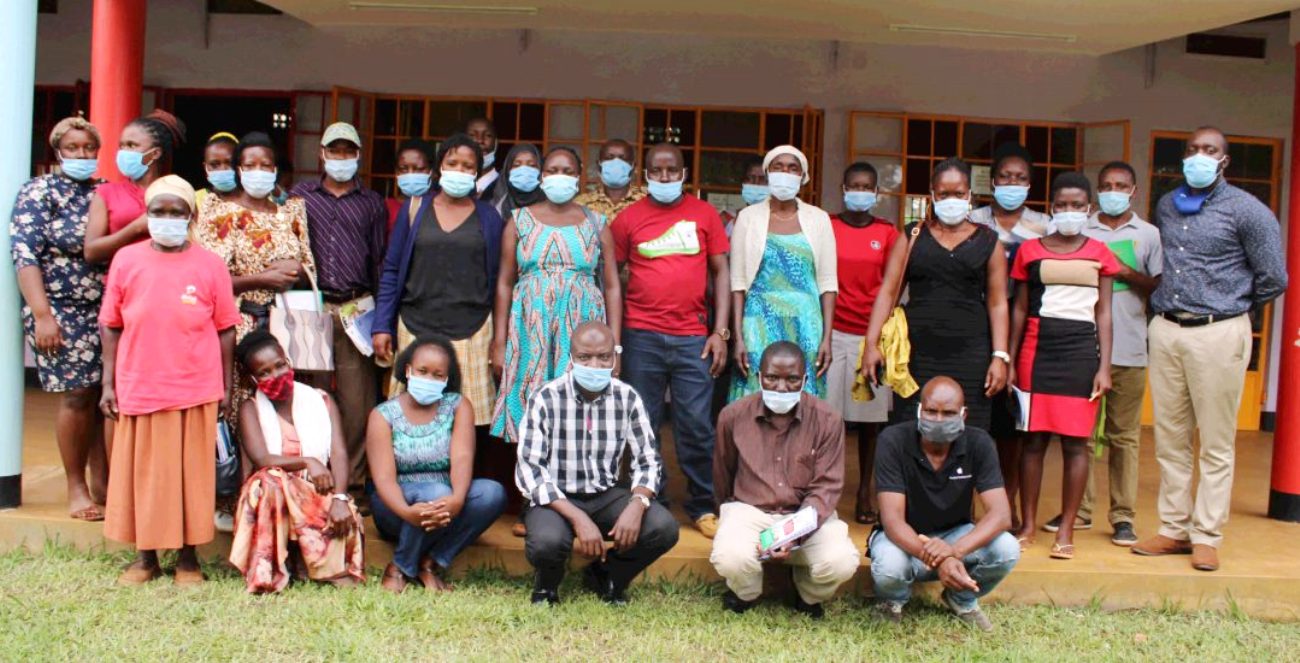 About 100 poultry farmers  in Wakiso district have been given free Poultry Training Manuals that  will give them tips on how to better conduct poultry farming so as to realize better profits and stay afloat.
The manual is a user- friendly Information Education Communication (IEC) material presented in a tone and format that eases understanding and application aimed at addressing key capacity and knowledge gaps within the poultry sector for improved productivity and profitability.
These IEC materials were designed by a multidisciplinary team of researchers basing on the study findings for the Mak-RIF COVID-19 Special Grant project titled,  "Strengthening the resilience and visibility of peri-urban poultry farmers in Wakiso district for better marketing and profitability through feeding, post-harvest handling, value addition and resources recovery".
The  team comprises Assoc. Prof. Zziwa Ahamada as Principal Investigator (PI) and  Dr. Robert Kyeyune Kambugu-Department of Agricultural and Bio-systems Engineering, Dr. Simon Kizito-Department of Forestry, Biodiversity and Tourism,  Ms. Rebecca Mukebezi-Department of Extension and Innovation Studies and  Mr. Henry Magala from the Department of Agricultural Production.
Mak-UiB-Karolinska-Padua Paper Published in New England Journal of Medicine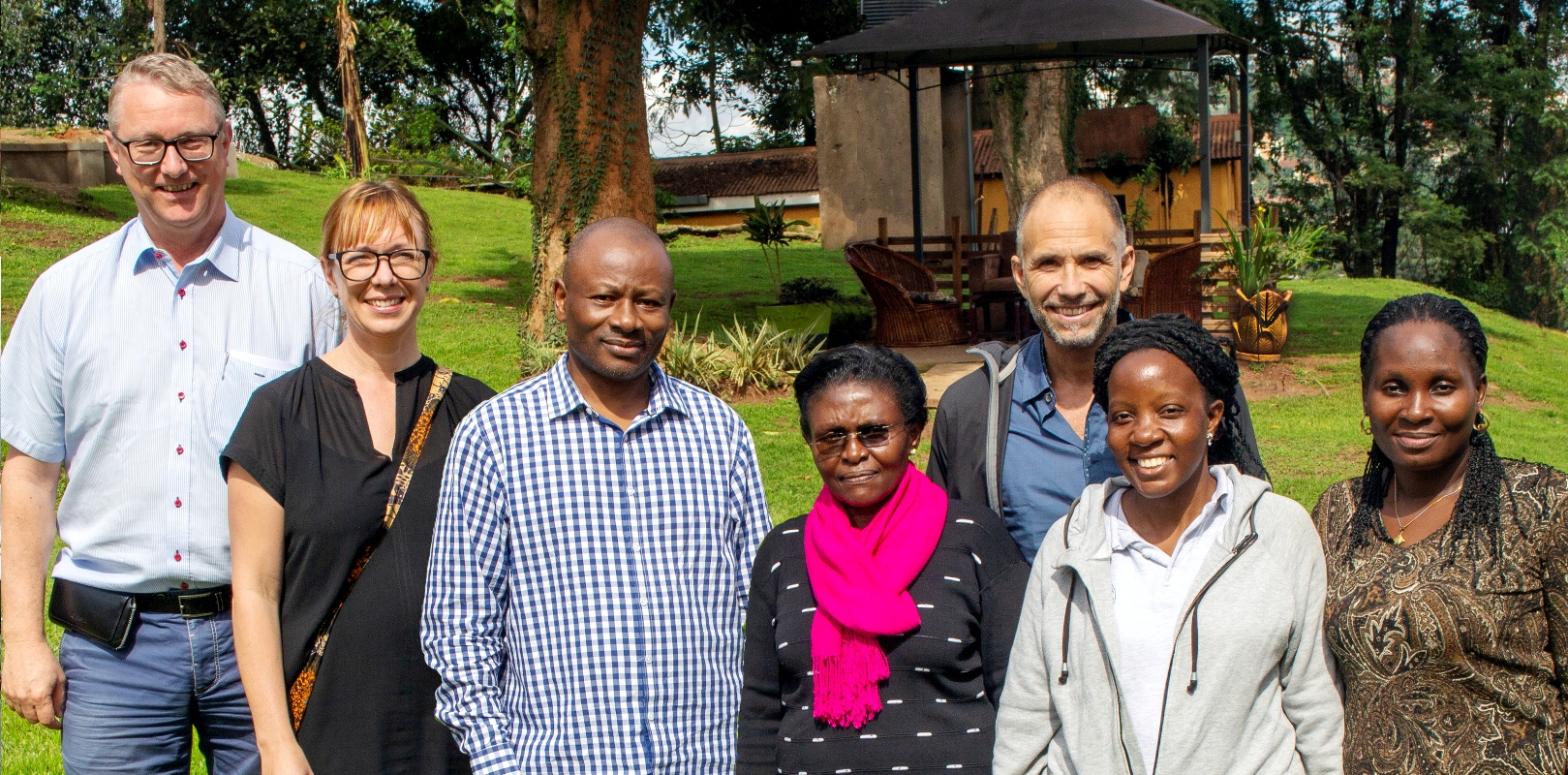 Results from the Neonatal Supraglottic Airway (NeoSupra) Trial on neonatal resuscitation conducted at the Labour Wards of Mulago National Referral Hospital and Kawempe Specialised National Referral Hospital have been published in the prestigious New England Journal of Medicine (NEJM). The paper was co-authored by Makerere University's Dr. Josaphat Byamugisha, Dr. Jolly Nankunda and Dr. Clare Lubulwa, the University of Bergen (UiB)'s Dr. Nicolas J. Pejovic and Dr. Thorkild Tylleskär, Karolinska Institutet (KI)'s Dr. Susanna Myrnerts Höök, Dr. Tobias Alfvén, Dr. Mats Blennow as well as other authors from the University of Padua (Italy).
The collaborative paper published on 26th November 2020 concluded that in neonates (newborns) with asphyxia (deficient supply of oxygen to their bodies), the Laryngeal Mask Airway (LMA) was safe in the hands of midwives but was not superior to face-mask ventilation with respect to early neonatal death and moderate-to-severe hypoxic–ischemic encephalopathy.
Please see Downloads for the paper. It may also be retrieved from the NEJM webpage at the link below: https://www.nejm.org/doi/full/10.1056/NEJMoa2005333