Extension of Swedish Support to Ugandan Public Universities for Research
Today, 14th May 2020, amidst all odds resulting from the COVID-19 pandemic that has turned the world upside down, I witnessed a moment of joy where Prof. Barnabas Nawangwe, the Vice-Chancellor representing Makerere University and H.E. Ambassador Per Lindgärde, representing Sweden signed an amendment to the Specific Agreement of the Uganda-Sweden Research Training Partnership program, July 2020-June 2022. Hon Matia Kasaijja, Minister of Finance, Planning and Economic Development signed the general Agreement on behalf of the Government of Uganda.
As you are aware, for the last 20-years, Makerere and Uganda in general have continued to enjoyed the generosity of the Royal Government and people of Sweden. To-date, we have received a total 814 MSEK (over USD $100 million). Tremendous achievements have been made including the creation of an environment conducive to high quality relevant research through investment in human resource development, ICT, library resources, and infrastructure development at Makerere and four Partner Public Universities, namely Kyambogo, Gulu, Busitema and Mbarara University of Science and Technology.
It is heartwarming to report that following a successful appraisal of our result-based management outputs and financial discipline, the Royal Government of Sweden has granted us a 2-year prolongation/extension. The prolongation comes with an additional budget support of 45 million SEK (USD 4.5 million; equivalent to UGX 18billion).
On behalf of the University Management, I convey our sincere gratitude to the Government and people of Sweden for the financial and material support that has helped to transform the research culture, capacity and quality of research outputs from Makerere University and its Partner Public Universities.
As the Program Coordination Office, DRGT will strive to attain the intended outcomes by applying the key principles of human rights based approach in its operations, namely transparency, accountability,
participation and non – discrimination.
Sincere appreciation goes to the Principal Investigators (PIs) and researchers that were involved in preparing documents and proposals for this prolongation phase. A lot of work went into this.
Specifically, I wish to thank the Vice Chancellor for the patronage and support; the Government and People of Sweden for this substantial funding; and the entire University Management for creating an enabling environment at Makerere University where all this is happening.
We look forward to an exciting two years ahead.
Article by Professor Buyinza Mukadasi, Director, DRGT, Makerere University
Please see Downloads for the Press Release
Dr. Alice Nabatanzi Wins Prestigious US$ 50,000 OWSD Award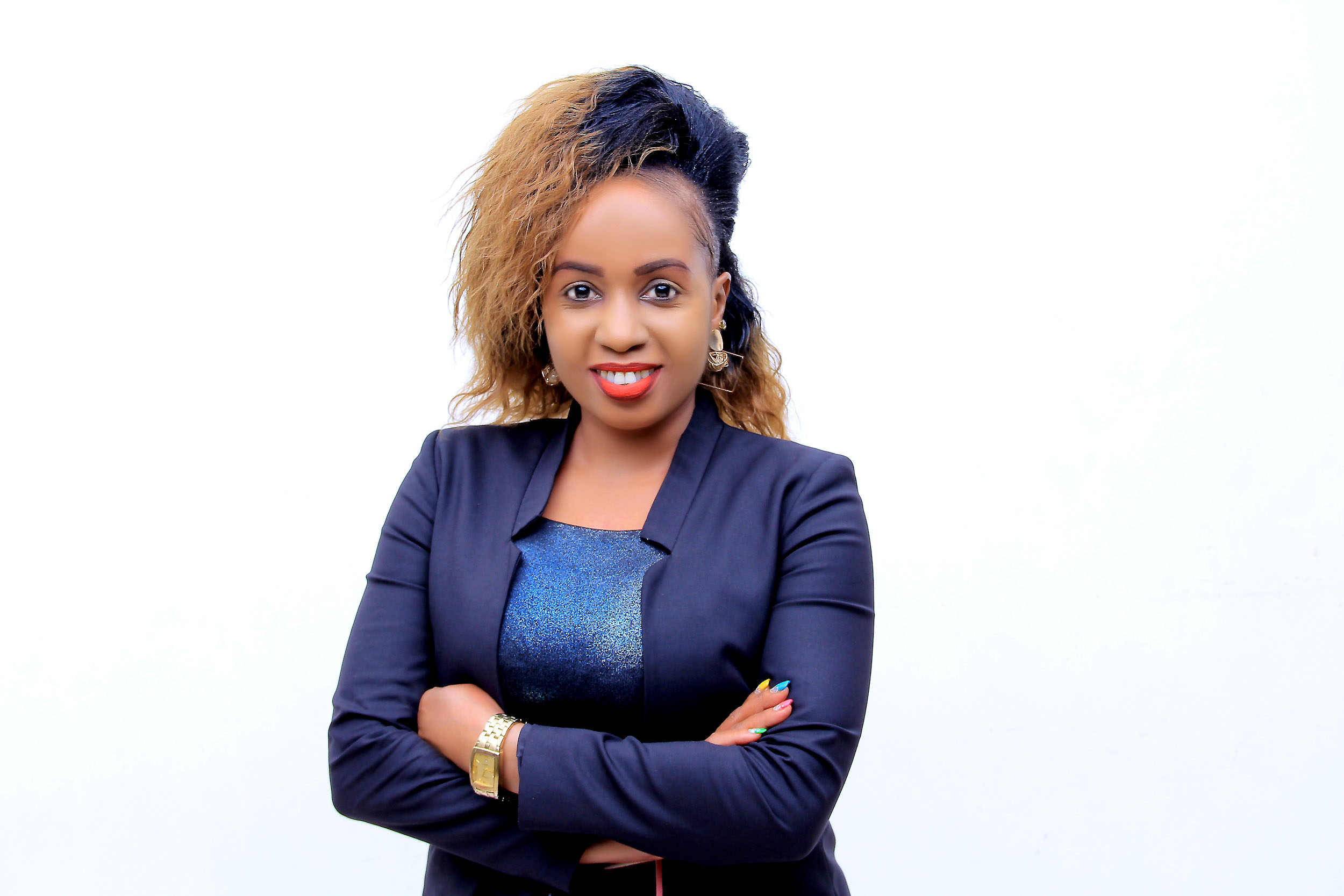 Dr. Alice Nabatanzi a Lecturer in the College of Natural Sciences (CoNAS) has won the prestigious Organization for Women in Science for the Developing World (OWSD) award worth US$ 50,000.  This prestigious award is purposed to support Dr. Nabatanzi to establish an environment at Makerere University where she can maintain an international standard of scientific research and attract scholars from all over the world to collaborate.
OWSD is an international organization founded in 1987 and based at the offices of The World Academy of Sciences (TWAS), in Trieste, Italy. OWSD is the first international forum to unite eminent women scientists from the developing and developed worlds with the objective of strengthening their role in the development process and promoting their representation in scientific and technological leadership. OWSD is creating a network of outstanding women scientists who can provide mentorship and be role models for the next generation of women leaders in STEM (Science, Technology, Engineering, and Math).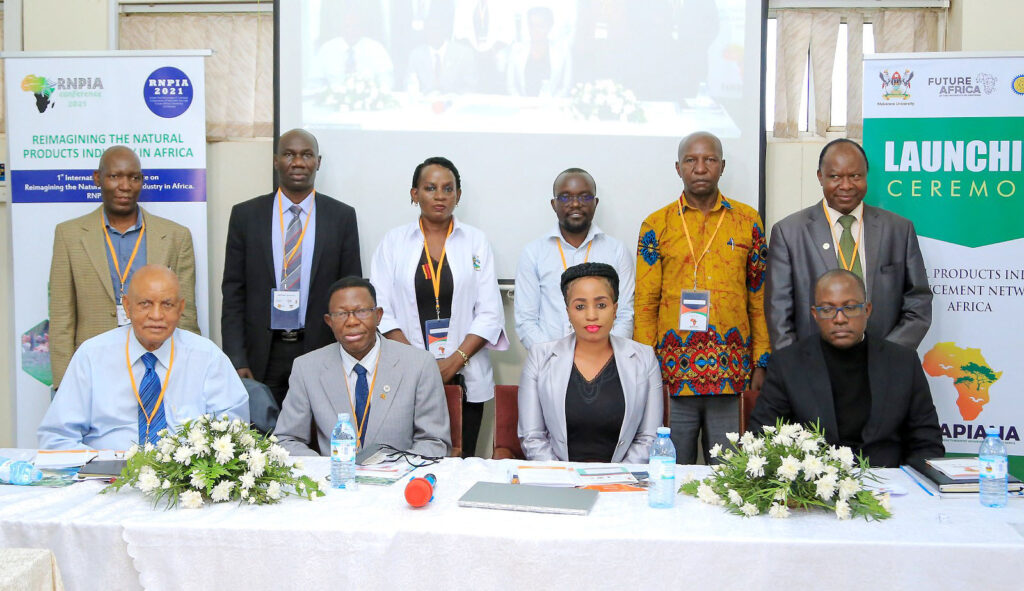 Dr. Nabatanzi will for the next three years build on her leadership and management skills, and develop connections with public and private sector partners to convert her scientific research findings into marketable and patentable products. She believes unexploited biomolecules are the answer to the cure for new disease pathogens and health conditions affecting the majority of Ugandans and the world at large. Africa is a hub of biomolecules, majority of which have not yet been exploited. For her OWSD AWARD, Dr. Nabatanzi's major research focus will be the burden of postpartum hemorrhage in Uganda.
Additionally, she is enthusiastic about undertaking society-changing research, especially in line with easing the burden of non-communicable diseases in African societies. Dr. Nabatanzi is keen on addressing nutritional deficiencies among the vulnerable marginalized groups, particularly pregnant women, school-going children, people living with HIV/AIDS, and the elderly.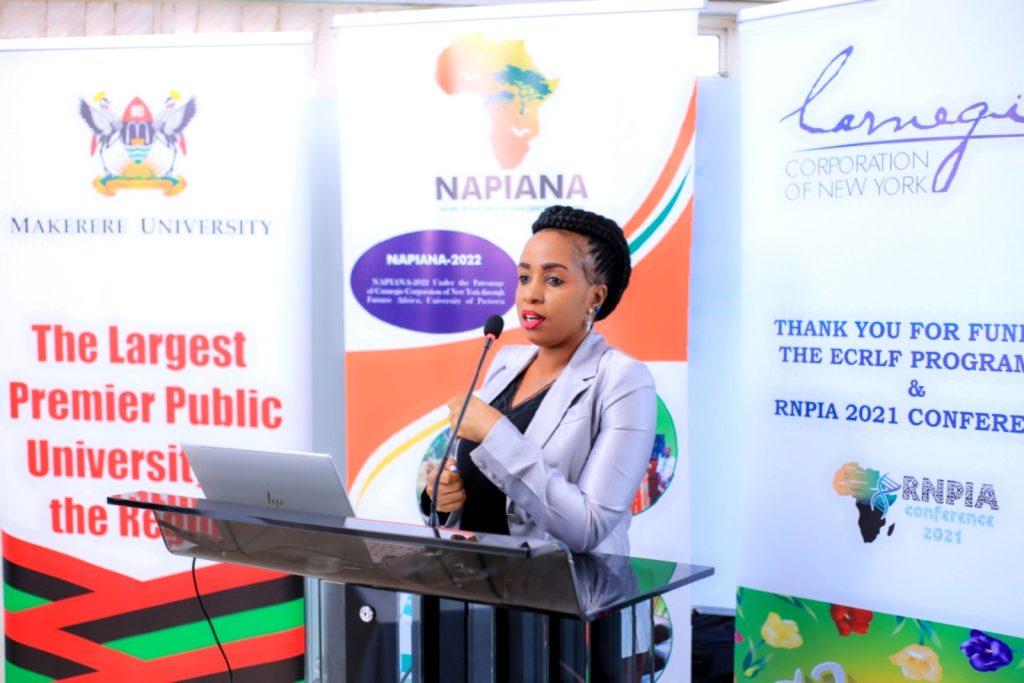 Through her already established NAPIANA (Natural Products Industry Advancement Network Africa) network, (see related story: https://cns.mak.ac.ug/blog/makerere-hosts-1st-napiana-symposium) Dr. Nabatanzi will strengthen linkages with the local communities, private sector, Government agencies and international community in a bid to promote her research and standardized natural products thereby bridging the gaps in the natural products value chain.
Makerere-University of Bergen Research School Opens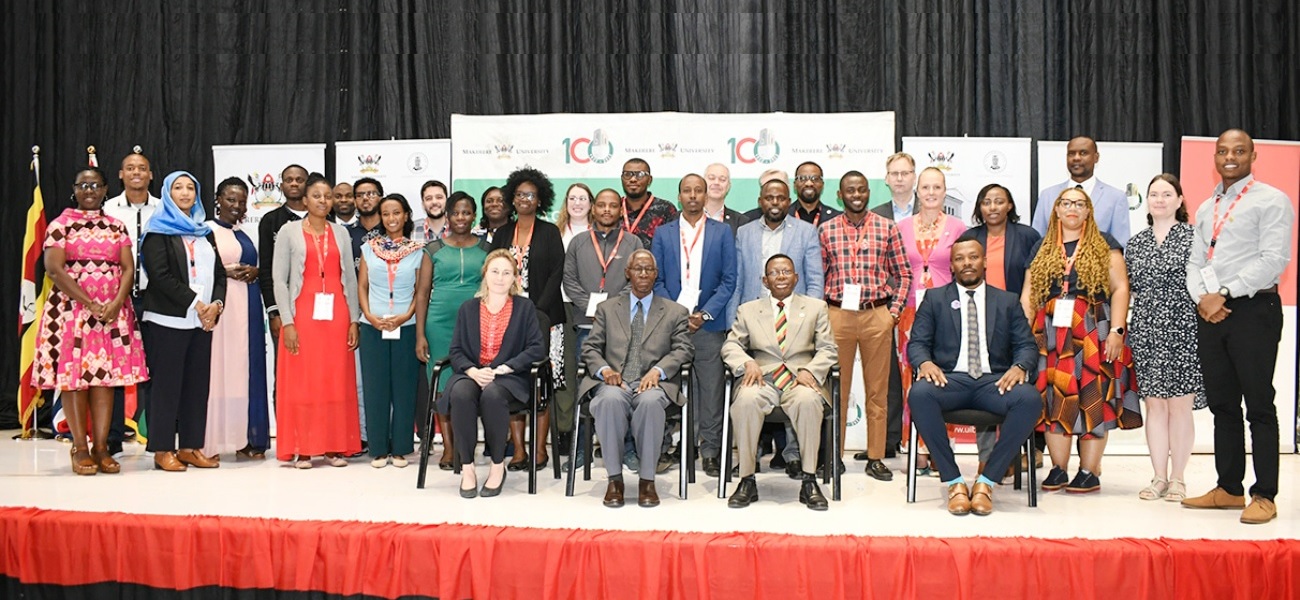 The first ever Makerere-University of Bergen Research School (MBRS) got underway at the Yusuf Lule Central Teaching Facility Auditorium on Monday 28th November 2022. Held as part of activities to celebrate Makerere University's 100 years of excellence and 35 years of close collaboration with the University of Bergen (UiB), the MBRS was officially opened by the Ambassador of Norway to Uganda H.E. Elin Østebø Johansen. In attendance was the Academic Registrar Prof. Buyinza Mukadasi who represented the Vice Chancellor Prof. Barnabas Nawangwe, Vice Rector University of Bergen Prof. Benedicte Carlsen, who attended virtually from UiB, researchers, MBRS facilitators and participants as well as staff of Makerere.
Set to be held from 28th November to 9th December 2022, the MBRS attracted twenty-eight (28) student participants, twenty-two (22) of whom will be physically present at Makerere University, while six (6) will attend virtually from the hub at UiB. Fifteen (15) of the students are female while thirteen (13) are male. The students are from sixteen (16) nations namely; the Democratic Republic of Congo (DRC), Egypt, Ethiopia, Ghana, Jordan, Kenya, Malaysia, Mexico, the Netherlands, Nigeria, Norway, Philippines, Rwanda, South Africa, Uganda and Zimbabwe.
Additionally, students are drawn from sixteen (16) different universities namely; Addis Ababa University, University of Bergen, University of Cape Town, Estonian University of Life Sciences, University of Ghana, University of Ibadan, Kampala International University, University of KwaZulu-Natal, University of Leeds and Makerere University. Others are; Obafemi Awolowo University, University of Oslo, The Regional Centre for Sustainable Adaption to Global Change in the Middle East (SAGE), University of the Western Cape and Wuhan Botanical Garden, Chinese Academy of Sciences (CAS).
Prof. Buyinza in his welcome remarks thanked Ambassador Elin Østebø Johansen for always honoring invitations to events at Makerere and actively cultivating a warm and cordial relationship between the Royal Norwegian Embassy and the University. 
"The spirit of our partnership is built first and foremost on strong personal relationships between the faculty of the two institutions, and constant communication as supported by the two collaboration offices set up and funded by either institution" remarked Prof. Buyinza.
He added that the University of Bergen is the only institution that has had a permanent presence at Makerere University since 1992. This active partnership, he noted, is partly responsible for Makerere and the University of Bergen's winning six (6) projects under the NORHED II programme, two (2) projects under the NORPART programme, one (1) project under the Norwegian Research Council and at least two individually funded PhDs.
Turning to the MBRS, Prof. Buyinza noted that the initiative is based upon the successes of the Bergen Summer Research School (BSRS), which has been running since 2008 at the University of Bergen under its global challenges programme.
"The overall goal of the Makerere-Bergen Research School is to implement a regular PhD Research School in the global south, increasing the internationalization of Makerere University towards global excellence and enhancing regional collaboration among African universities through south-south and north-south mobility" added Prof. Buyinza.
H.E. Elin Østebø Johansen in her remarks congratulated the two institutions upon commemorating Makerere's 100 year anniversary and 35 years of cooperation by holding the MBRS in Uganda. She acknowledged that the School's theme; Food and Water Security in a changing World, is highly relevant to many countries in both the Global North and South.
"Climate change is a reality, so is the fact that without having contributed significantly to the situation in terms of emissions, countries in Africa are the hardest hit… their national economies are highly dependent on the agricultural sector. This implies severe problems and crises for economies and people in general" observed H.E. Johansen.
She added that knowledge and fact-based understanding of underlying processes and developments is one of the most important tools in Norway's development assistance portfolio with partner countries. The Ambassador therefore emphasized the role of research as a mechanism for establishing knowledge and evidence from which decisions can be made. The Ambassador reiterated that Norway's philosophy on collaboration in research with its partners in all academic fields, which prioritizes inclusiveness as a means of ensuring green and sustainable results.
Vice Rector Prof. Carlsen acknowledged that UiB's collaboration with Makerere that goes back to 1988 is one of the longest standing relationships her institution has had with any other University. She added that the MBRS is a natural development from the longstanding collaboration aimed at addressing research priorities at both universities.
"The close collaboration is a prime example of longstanding research collaboration that turns into individual friendship and trust. That trust is the strong foundation for achieving goals and building for the future together; bringing South and North together to address common challenges and finding common solutions" added Prof. Carlsen.
The Mak-UiB Collaboration Coordinator for Makerere University Dr. Ronald Semyalo, noted that the MBRS is similar to other activities held under the auspices of the Uganda-Norway Alumni Association. Such activities, he said, include the Annual SDGs and Youth Programme, generously supported by the Norwegian Embassy. He added that the Mak-UiB Collaboration is built on long term intentions with the aim of roping in even more institutions through activities such as the MBRS.
"And that is what we have done here. We have invited young researchers from very many countries and we believe that our interactions here will build on that collaboration (with the University of Bergen)" explained Dr. Semyalo.
To set the pace for the MBRS, Dr. Lwando Mdleleni, a Senior Researcher and the University of Western Cape delivered a keynote address on "Higher Education partnerships and the Sustainable Development Goals for Developing countries". The four part address tackled: Higher Education Institutions as catalysts for sustainable development; How to build partnership models to accelerate SDGs; North-South partnerships as reflected in the UNESCO report; and the Role of emerging scholars in advancing SDGs.
The keynote presentation was followed by a panel discussion on SDGs with particular focus on SDG4 (Quality Educaiton) and the role of the youth moderated by UiB alumnus and Senior Gender Officer in the Gender Mainstreaming Directorate, Makerere University, Mr. Eric Tumwesigye. Panelists included; Mr. Theogene Habumugisha a UiB Global Challenges PhD Candidate, Ms. Alicia Barraclough a postdoctoral researcher associated to the University of Bergen UNESCO Chair, Dr. Perpetra Akite one of Uganda's leading entomologists and Lecturer in the College of Natural Sciences (CoNAS), Makerere University and Mr. Jostas Mwebembezi the Fonder, Executive Director and Senior Research Consultant of Rwenzori Center for Research and Advocacy (RCRA).
CoCIS to deploy the Smart Bee Monitors in the field in December 2022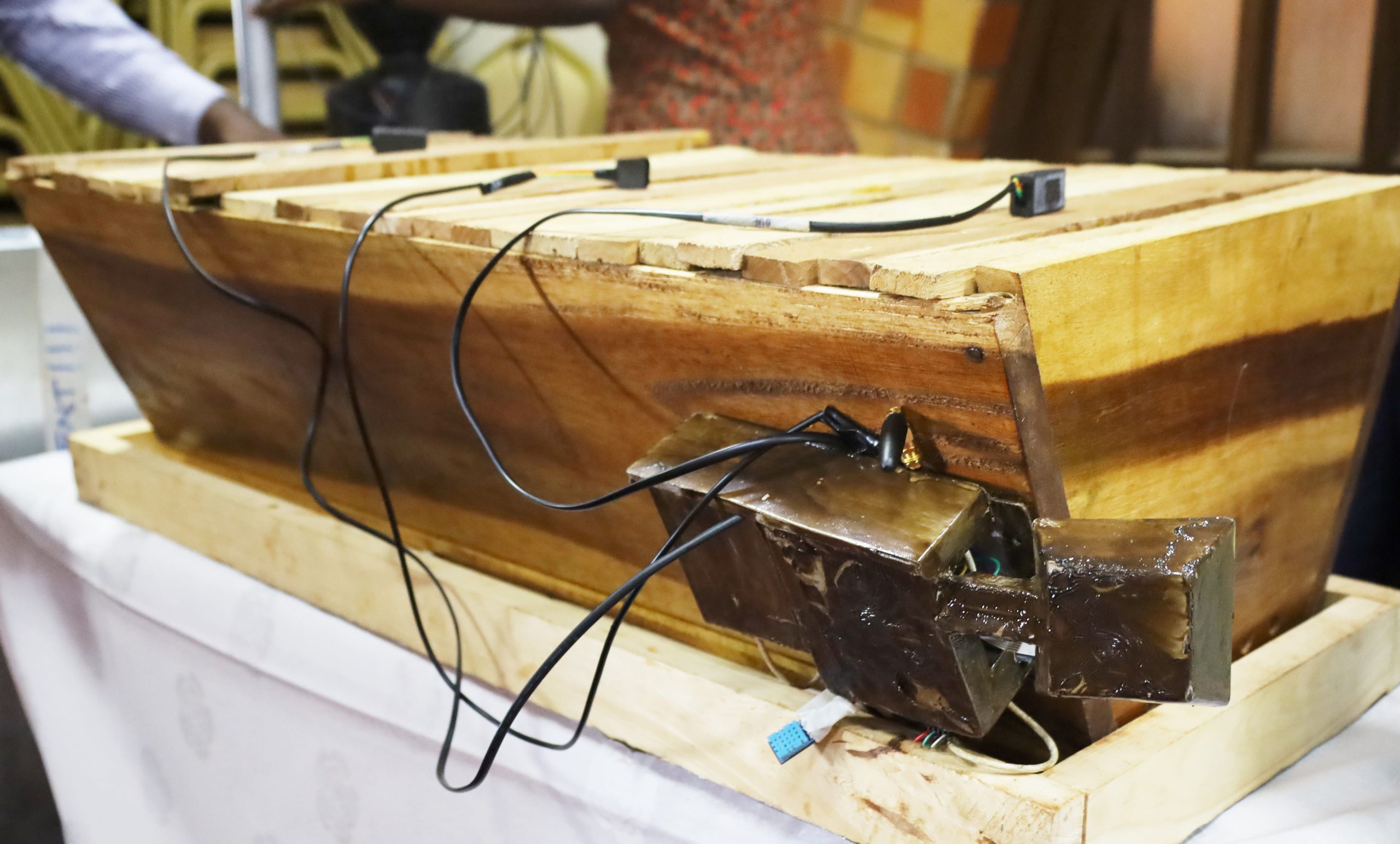 Researchers from Makerere University College of Computing and Information Sciences (CoCIS) have designed the Smart bee Monitor ready to conduct its first trials in the field in December 2022. This is the first time the device will be taken out of the laboratory to test how it performs in monitoring bee hives.
The first deployment is going to take place at the university apiary in Namulonge which will act as the study site for this first prototype, while several others will be stationed in different fruit farms and game parks in East Africa to predict the well-being of bees under different environments.
CoCIS researchers in a collaborative project dubbed, "Adaptive Environment Monitoring Network Africa (AdEMNEA)" revealed this new development during the project 2022 first Annual conference held at Kolping Hotel In Kampala on 16th-17th November 2022. The project commencement in 2021.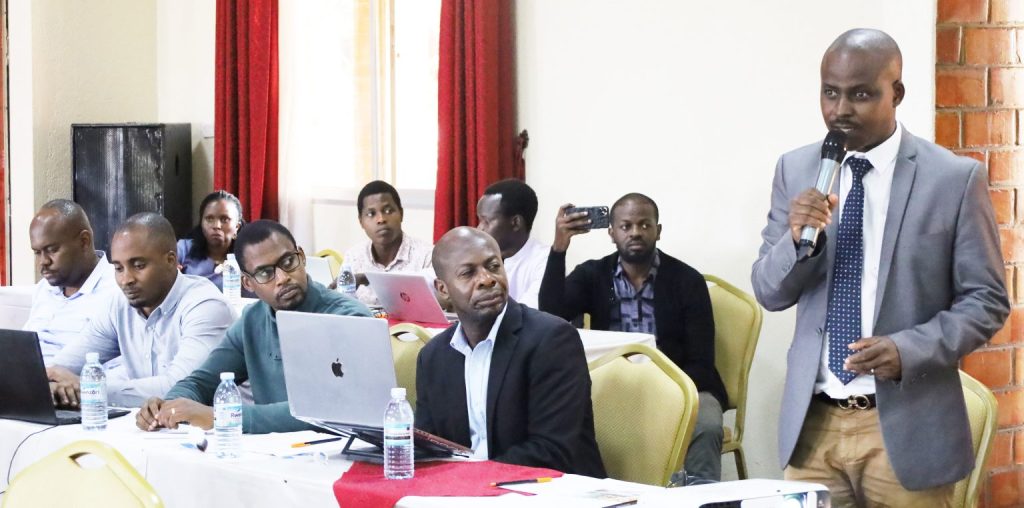 The Project is funded by NORAD under the NORHED II programme supported for five years with the main emphasis on Southern partners. It builds on past success and results from the WIMEA project which automated weather services funded under the NORHED I framework with several other projects currently funded with NTNU and Makerere as partners.
The partners in the AdEMNEA project are the Norwegian University for Science and Technology as the lead partner and the Southern partners led by Makerere University, the Dar es Salaam Institute of Technology (Tanzania) and the University of Juba (South Sudan). Other partners are the University of Bergen (Norway), the Uganda Meteorological Authority, NaCCRI and NARO. Other partners are the Ministry of Agriculture (MAAIF), The Uganda National Apiary Development Organisation (TUNADO), Research and Education Network for Uganda (RENU) and Fruit / Bee farmers (Nwoya fruit growers cooperative society and Green Zabu Farm).
At Makerere University the project is being led by Dr. Julianne Sansa-Otim with staff from the College of Engineering Design and Art (CEDAT) and the College of Veterinary Medicine Animal Resources and Biosecurity (CoVAB).
Speaking during the annual conference, the Principal Investigator Makerere University Dr. Julianne Sansa-Otim said, they are rolling out an adaptive resilient network infrastructure connectivity where data gathering instruments in the field can send their data through the internet.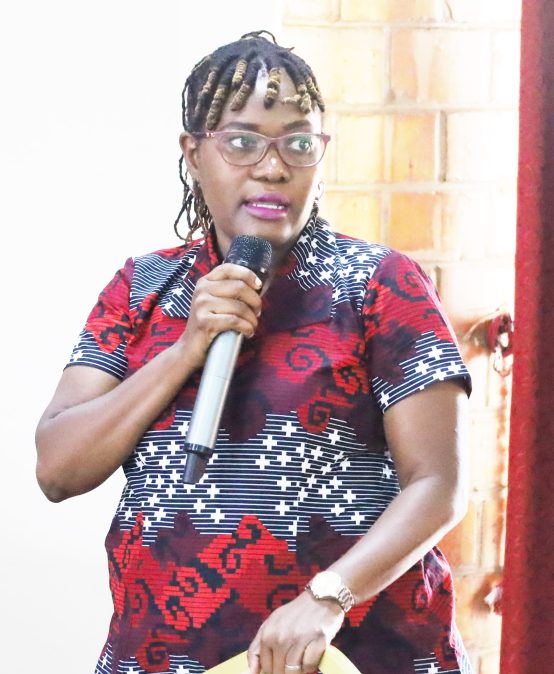 "We are building this network and we want to contribute to protecting bees and building instruments that will gather data about bees and fruit flies. We are putting in place the smart bee monitor and have designed the first generation that it can gather the data that can help insect scientists to tell the health of the bees and the environment and aspects that are helpful to make conclusions", Dr. Nsansa said.
Dr. Nsansa stressed that bees are endangered yet they are the biggest pollinators responsible for most of the fruits and vegetables. Bees according to Dr. Nsansa contribute towards biodiversity as other creatures rely on them for existence.
"The challenge is that because of climate change, different human factors and agro-chemicals, bees are on the decline and becoming extinct. For the remaining bees, we need to find ways of discovering what is affecting them, where do they thrive, which kind of plants do they like.
Most of the wild places where bees used to thrive have been converted into commercial farms and buildings so we need the optimize the smaller spaces remaining for bees". She added.
She noted that as they investigate and deploy instruments out there, they will establish plants where bees can stay longer and multiply and help to come up with interventions to protect those tree species.
She reported that monitoring insects has traditionally been via manual observation and count by specialists such as entomologists and extension workers going in the bushes yet there are few specialists in Uganda and Africa that makes this method ineffective. In Uganda, it is estimated that there is one entomologist per region with less than eight entomologists in the MAAIF employed to do this work for the entire country.
The deployment of such tools in the field means that one entomologist in one place can be able to gather different data from different places. And because bees are mostly found where there are fruits and vegetables, and, one of the common pests in fruits being fruit flies, the project looked at both pollinators: – the bees which researchers want to protect and multiply and, fruit flies for study and destruction.
Fruit flies are known to be the biggest pests affecting mangoes leading to losses and likewise the Ministry of Agriculture and Animal Industry and Fisheries that is responsible for monitoring and controlling pests is limited by the number of specialists.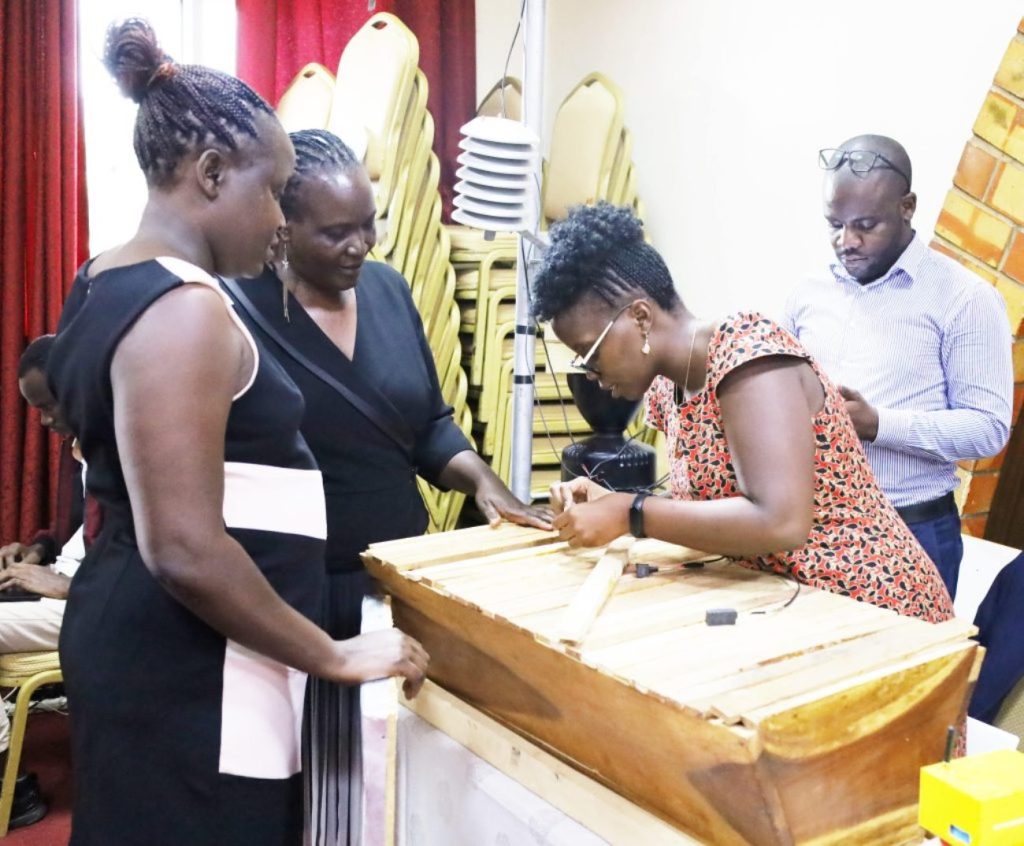 Makerere University's PhD student behind the design of the smart bee monitor Dr. Agatha Turyagenda said the goal is to solve the inefficiencies that come about with manual inspections of bee hives in Uganda which is associated with less productivity among Ugandan bee farmers.
Studies have shown that world over, the number of bees have declined but no study has been conducted in Uganda as farmers continue to complain about bees absconding to come to bee hives.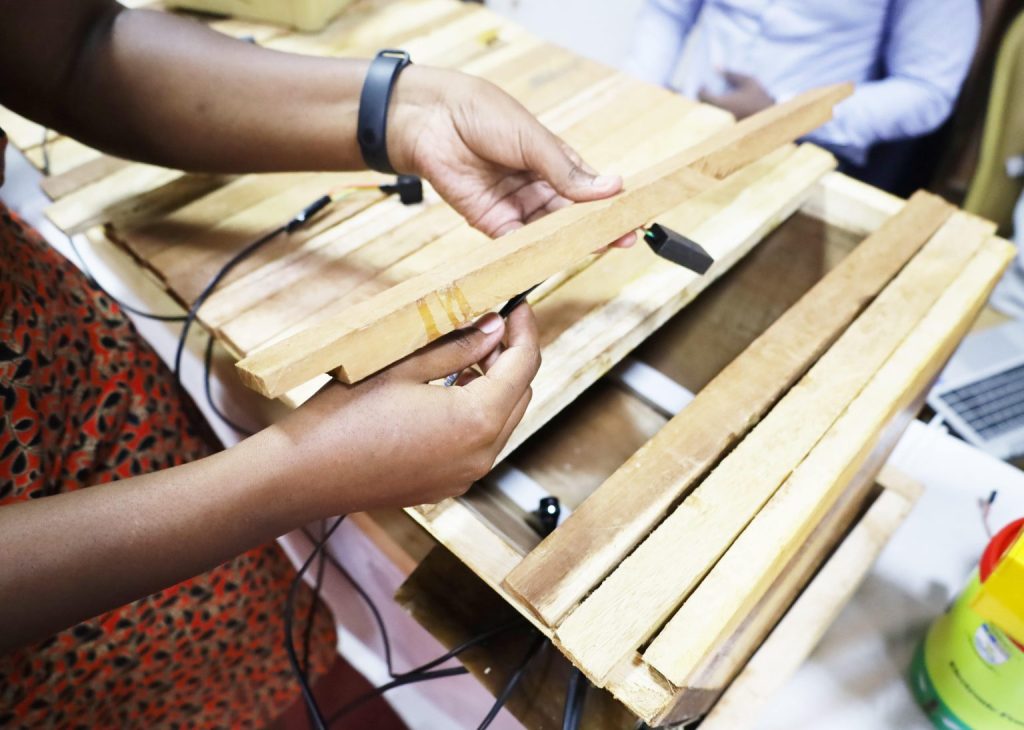 AdMNEA project researchers are investigating to come up with a solution to combat some of the challenges bee farmers are faced with.
"The smart bee hive has several parameters capturing images and videos, at the entrance of the bee hive and, temperature and humidity as well as carbon dioxide levels inside the bee hive and the weight of the bee hive.
All these parameters are then transferred to a remote website that anyone can be able to see as long as they have internet connectivity. So this can be on a mobile phone or laptop.
In the future we will be able to use the information collected to be able to develop programmes that can tell us which pests and diseases have infected the bee hive, if the queen is absent or present, it can tell us if the bees are preparing to swarm, the honey productivity, the weight module and also indicate the right time to harvest honey", Dr. Turyagenda explained
Entomologist Dr. Deborah Ruth Amulen from CoVAB reported that whereas bees constitute 70% of the world's crop pollination, their population has declined due to pesticide application, climate change, land use change and diseases.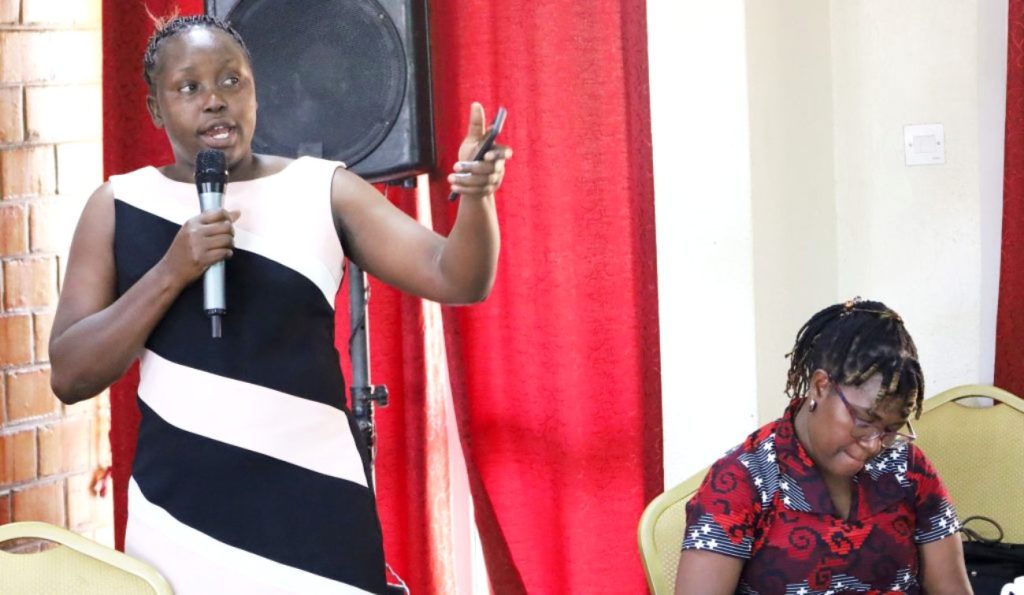 Amulen observed that the traditional way of inspecting bee hives is time consuming, requires skills and knowledge, disrupts inside hive micro climate and risk of distributing diseases of bees while useful variables such as temperature, humidity, gases cannot be ascertained hence the need to automate the process.
"For entomologists, the smart bee monitor will help us to know when to harvest honey, when the bees are sick, when the population of bees is down so that we can check the hive and address the problem.
The smart bee hive is one of the common bee hives farmers use but the ICT team has modified it with sensors after which entomologist will populate them with bees and deploy them in fruit farms, university farms and in apiaries near the national parks so that we can compare what is happening in hives and in fruit farms where they spray a lot of chemicals.
We can therefore monitor and tell if the bees will be very sick or dying, whether the production of honey is lower compared to bees that are near national parks and where there is no chemical use near the national parks" Dr. Amulen stated.
Regular manual inspection of fruit fly traps according to Dr. Amulen is also inconvenient, misses out on critical data points such as the phenotype, density, diversity and relationships between variables such as population and weather toward prediction of infestation.