The Impact of Swedish Research Collaboration with Makerere University, Uganda (2000-2020)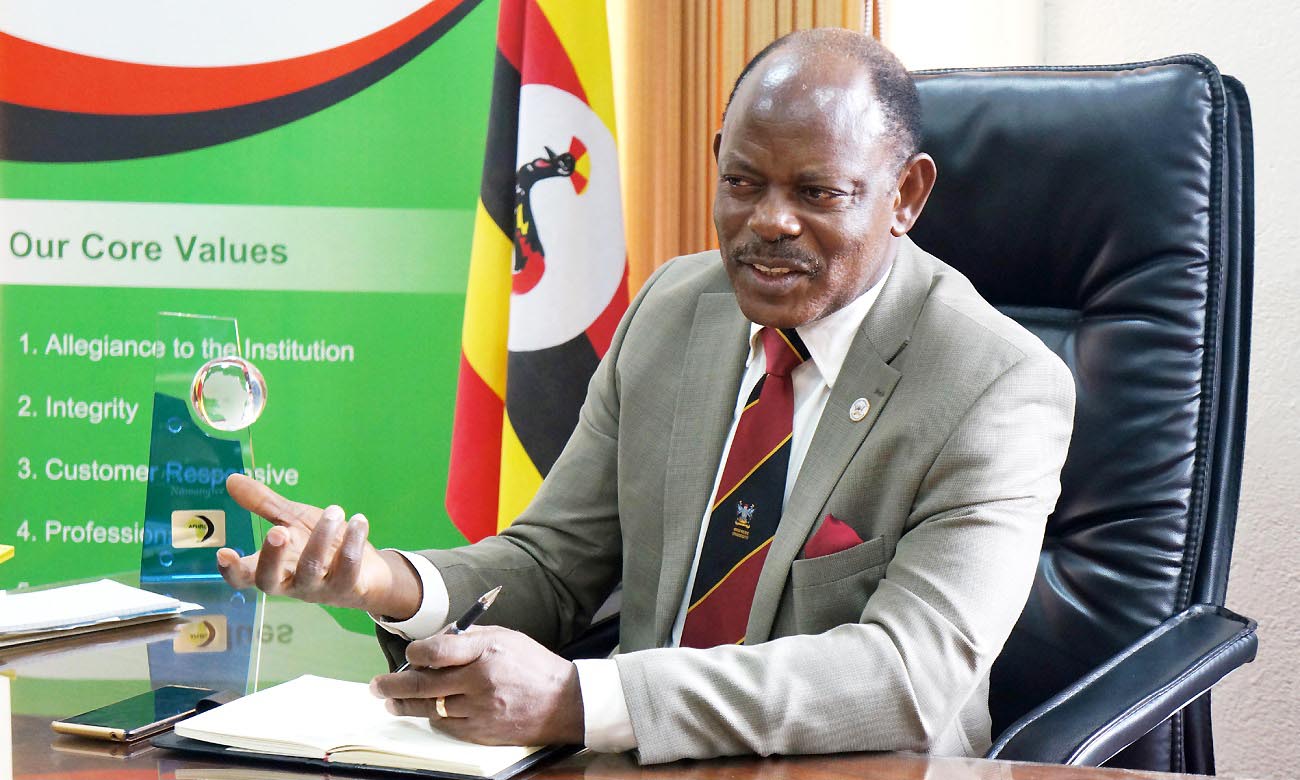 The Makerere University research capacity building program supported by Sida started in 2000 running three phases to 2015 followed by the ongoing phase (Phase IV, 2015-2020). This funding has targeted the creation of research capacity and environment for Makerere University through training at Masters, PhDs and Post Doctorate levels; joint research activities among collaborating partners in Uganda and Sweden; Support to institutional reforms; infrastructural support: (ICTs and Library); Iganga-Mayuge Demographic Surveillance Site; Gender Mainstreaming and Quality Assurance.
Tremendous achievements have been registered involving the creation of an environment conducive to high-quality relevant research. Over 300 PhDs (over 30% of all the current PhDs at the university) have been trained to completion since the start of the program in 2000. The current phase has targeted training another 125 PhDs including 90 from participating public universities in Uganda (Kyambogo University, Mbarara University of Science and Technology – MUST, Gulu University and Busitema University). Curriculum for taught PhD has been developed in Mathematics at Makerere University and 20 students are registered on this curriculum. Other taught PhD curriculum has been supported in three colleges at Makerere University and all participating public universities. More than 200 supervisors at Makerere University and participating public universities have undergone training in quality supervision.
The publication profile of the university has greatly improved during the period of support from 72 in 2001 to over 382 in 2011 publications per year (Bunting et al. 2014). The current output is at more than 1000 publications as per citation indices. Most of the research considered in international citation databases is of very high impact. In addition to improved publication output, the PhD output has greatly improved from less than 20 PhDs graduating per year in 2000 to more than 70 PhDs graduating each year as of 2018. Of most significance in relation to knowledge generation is the tremendous networks that got ignited for the institution. The university is among the top 100 universities in the world in terms of connectivity with other top institutions, according to scimago (an agency that aggregates science evaluation resources).
In terms of equity, the Sida support targeted gender mainstreaming in the institution. This support to gender has moved the terrain to near level in students' enrolment and generated some significant variation in staff ranks. In addition, the support to gender has spurred interest from other agencies like the Carnegie Corporation of New York and the MasterCard Foundation who have offered scholarships targeting female students.
Infrastructural support to the University Library, Information and Communication Technology (ICT) and the Iganga Mayuge Demographic Surveillance Site have generated multiplicative benefits that will make it easy for future increments in the intervention. Some of the infrastructure and equipment to this end is available for use by other people inclined to the purpose of these establishments. For instance the university library is the National Referral Library and National Legal Repository.
The collegiate system at Makerere University was developed as a result of a reform process that was supported in the third phase of the Sida funding. The reforms in Research, Administration and Finance saw the development of the University's Organizational Manual as well her Research Manual. These documents guide all officers of the university in ensuring the provision of quality services to her stakeholders especially students at the university. The quality assurance regime at the university has been greatly impacted with the institutionalization of mechanisms to support compliance to national standards as well international practices. Such mechanisms include self-assessment, tracer studies, tracking of graduate students and student evaluation of courses and teaching. Support in the current phase has seen the inauguration of the University Press with 6 inaugural books in 2019.
The Sida support has generated benefits that, in the university's consideration, are beyond what could be expected in such a small span of time. The base for illuminating on this view is from the aspirations that university had in the year 2000 at a time when it was developing its strategic plan for the period 2000-2005. An assessment of the prevailing situation at the time of planning clearly indicated the state of affairs that university wanted to overcome; especially the state of research and that of infrastructure.
However, despite the tremendous achievements outlined in this report, there are still some areas that call for more work, and therefore it is still a work in progress. Of significance are: delays in completion rates of PhD training, an imbalance in funding between the humanities and science based disciplines, inadequate incentives for research and the infancy of partnerships in participating public universities. The inclusion of other participating public universities came towards the second half of the period of review, with inadequate intensity of activities. The collaboration with these universities mainly centred around PhD training, and yet insufficient capacity has been built in these universities as the project winds up. This then raises a level of uncertainty on how these universities will continue on their own in strengthening this training.
That notwithstanding, the impact of Sida is perhaps best told by some of the beneficiaries in explaining how this support has transformed them at both a personal and institutional level. Some of these beneficiaries have gone on to hold leadership positions such as becoming Vice Chancellors; Prof. Barnabas Nawangwe – Makerere University, Prof. Celestino Obua – MUST, Prof. Eli Katunguka – Kyambogo University and Prof. Paul Waako – Busitema University. This partnership successfully brought these Vice Chancellors and consequently their universities to work together towards enhancing research capacity in Uganda. This publication brings you their voices. In addition are the voices of other beneficiaries including College Principals and Heads of Department.
Please Click Here for the full report
A Successful Ph.D. Defense by Vianney Andrew Yiga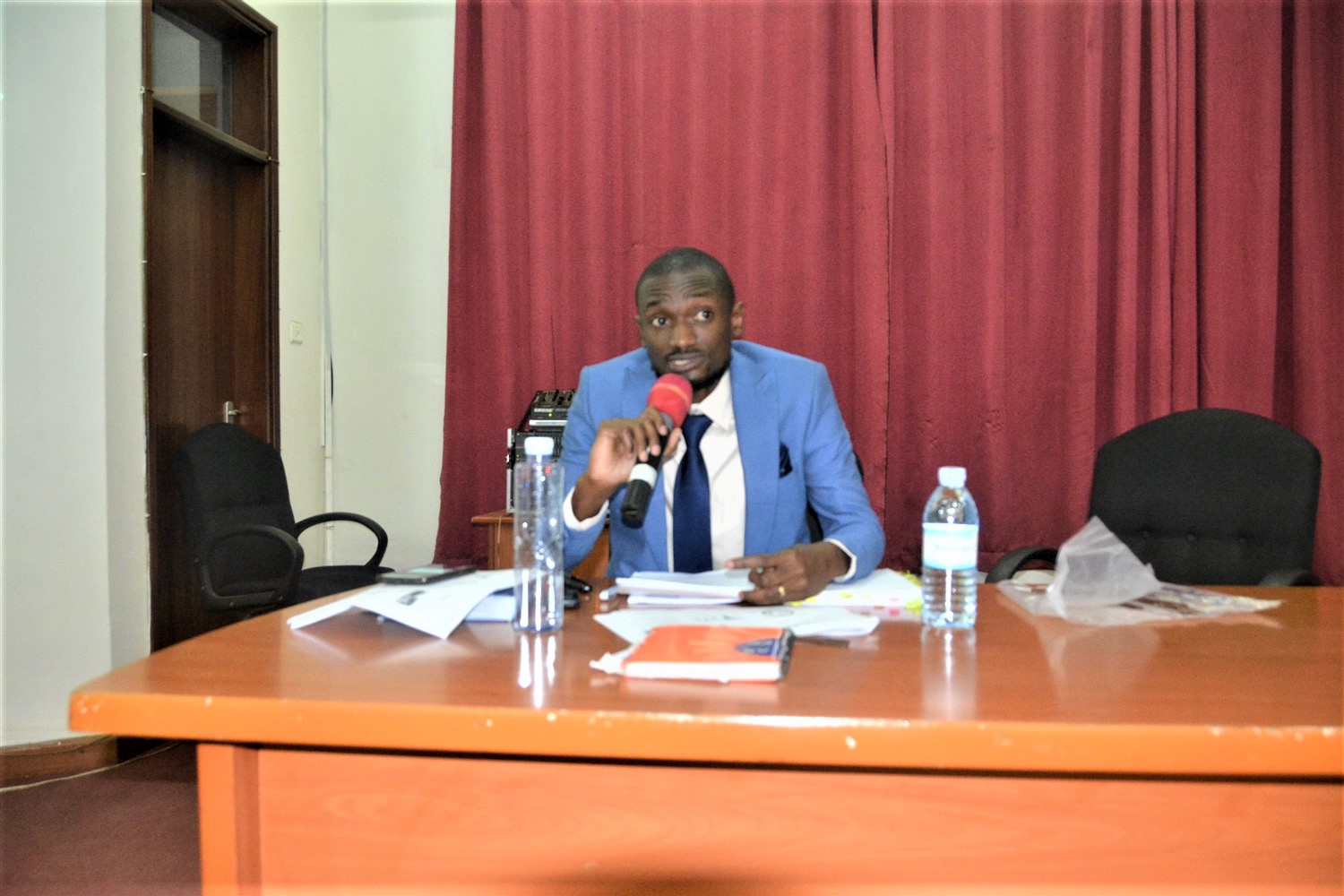 The CEDAT community is proud to share our congratulations to Vianney Andrew Yiga following his successful Ph.D. defense that happened yesterday Monday 3rd October 2022 at the College of Engineering, Design, Art, and Technology (CEDAT).
His Thesis was titled; Thermal Stability of Fiber- Reinforced Polylactic Acid Composites for Flameretarded Applications.
The candidate was supervised by Eng. Dr. Michael Lubwama and Eng. Dr. Peter W. Olupot both from the Department of Mechanical Engineering, at CEDAT.
Dr. John Wasswa, Department of Chemistry, College of Natural Sciences (CONAS), Makerere University was the opponent that interrogated the candidate to enable a clear understanding of the study.
Makerere University Launches National Parenting Draft Manual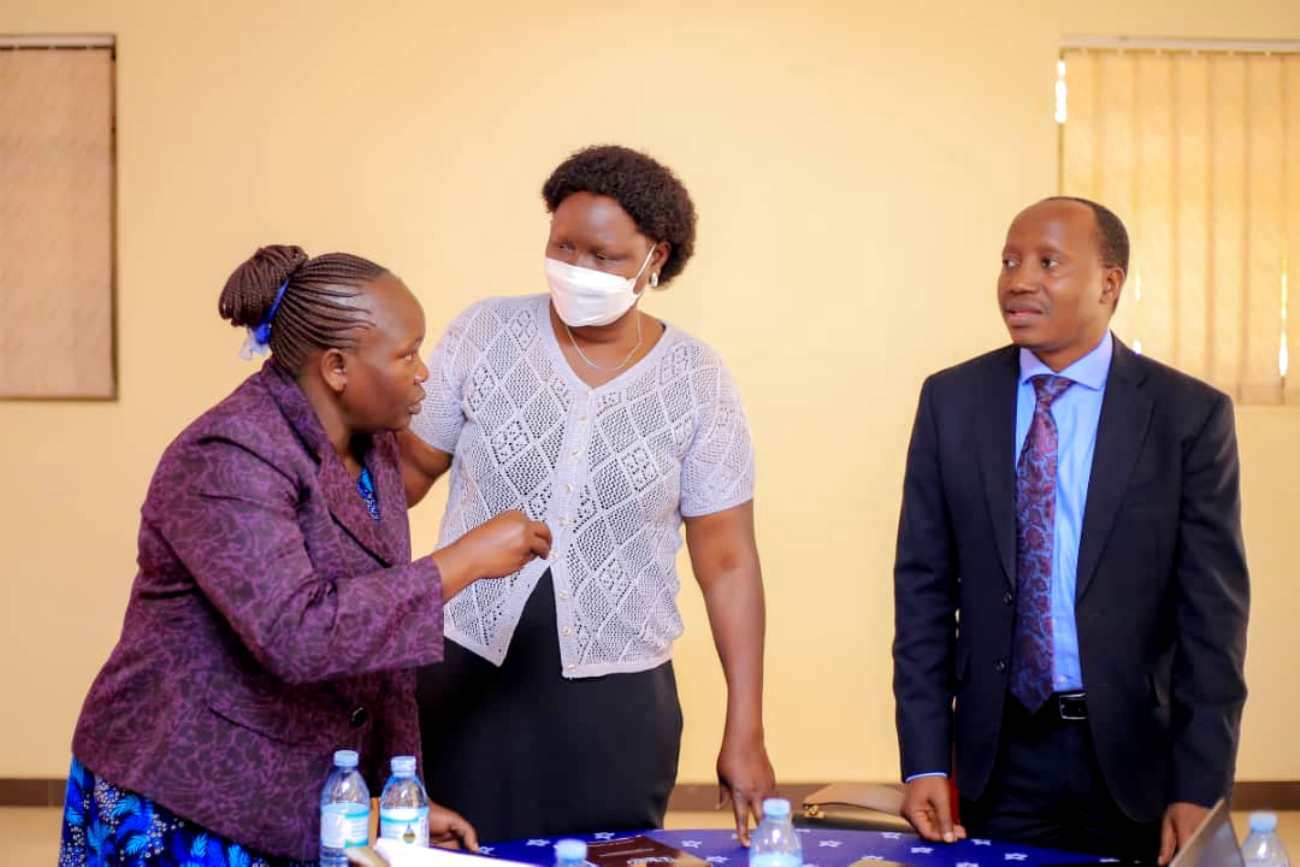 By Agnes Namaganda
On July 22nd 2022, Makerere University–Child Health and Development Centre (Mak–CHDC) launched a draft manual for the National Parenting Standards. The Centre has been working together with the Ministry of Gender, Labour and Social Development (MGLSD) with funding from UNICEF (United Nations Children's Emergency Fund), to develop standards that are agreeable to all organisations in the country that are involved in parenting work. The draft manual was being presented to members of a consortium that brings together all these organisations together, called the Parenting Agenda Consortium.
"We produce many documents and they are shelved," Irene Ayot Chono, who was speaking on behalf of UNICEF said. "We hope that this document will not be one of them," she emphasized.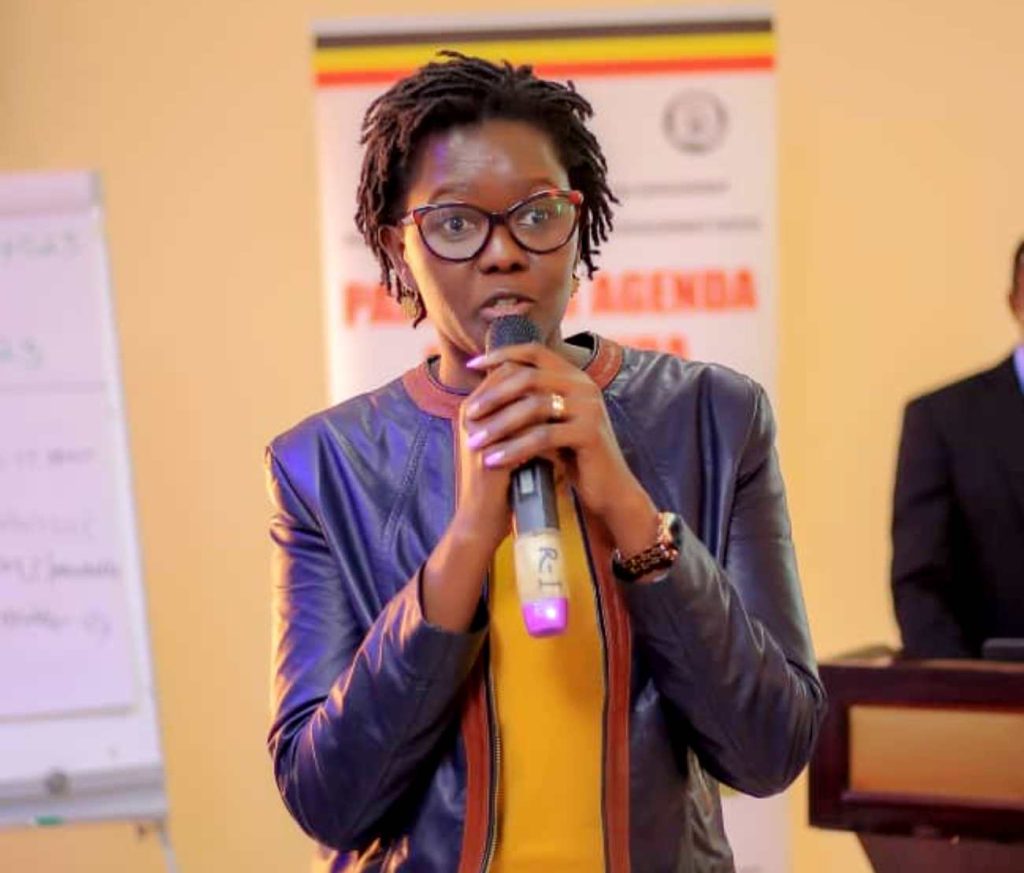 Dr. Godfrey Siu, the Principal Investigator from Mak-CHDC who presented the draft manual to participants, emphasized that if any organization is doing parenting work, there should be a minimum package that they should offer.
Draft Manual Content
The manual which will have several modules. These modules will be delivered face-to-face in 1.5 hour sessions. Some of these include; Module 6 which will focus on "understanding responsible masculinity and fatherhood" and on "understanding the concept of head of family."The draft manual also proposed that Module 11 focuses on Parenting in the 21st Century. Some of the sessions in this module will include Children and Technology, Contemporary Influence on Children and Modernity, Culture and Morality.Module 9 will focus on Parenting for Adolescents and some of the suggested sessions within this module are Needs for Adolescents and The Art of Communicating with Adolescents. Module 5 will focus on Preventing Violent Parenting and Promoting Alternative Discipline Strategies while Module 10 will be about Parenting to Address the Mental Health for Children and Adults.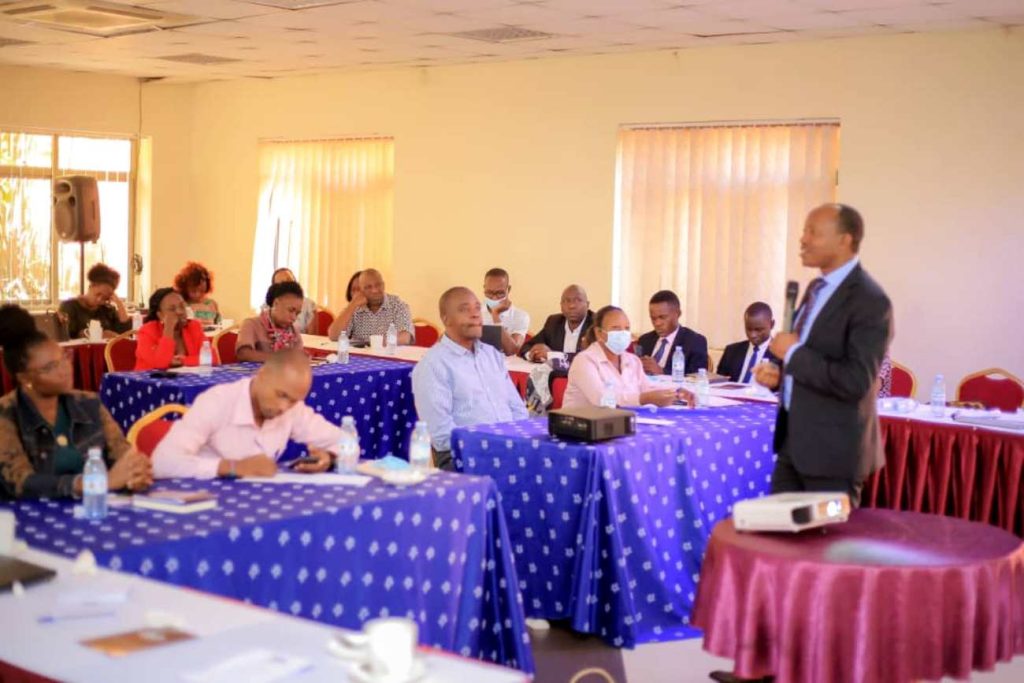 Participants' suggestions
After the presentation, participants raised several suggestions for discussion and consideration. These included whether there should be a module on spirituality since Uganda is a strongly religious nation. There was also the concern of how children in remand homes should be parented. Another concern raised by a participant was as to whether teachers who make an undeniable contribution to parenting, should be taken through the parenting manual.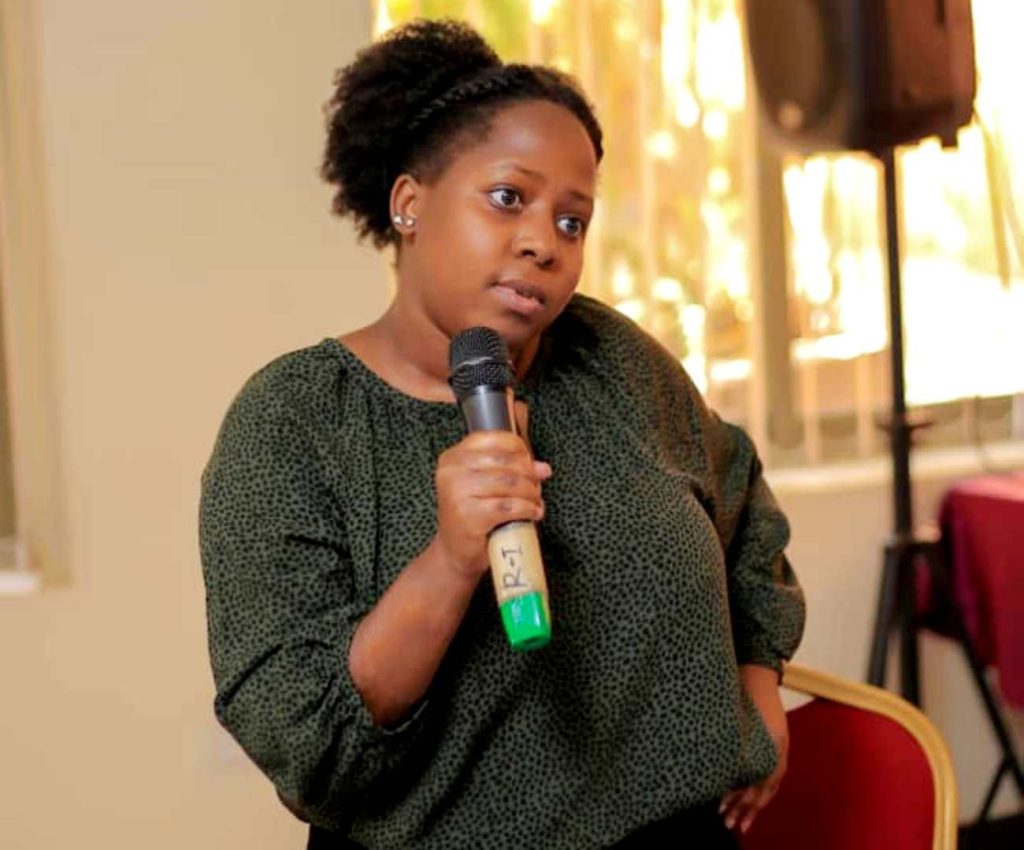 In her closing remarks, Ms. Juliana Naumo Akoryo, the Director of Cultural Affairs at the Ministry of Gender, Labour and Social Development (MGLSD) said that the manual is for the parenting organisations to utilize and not for MGLSD.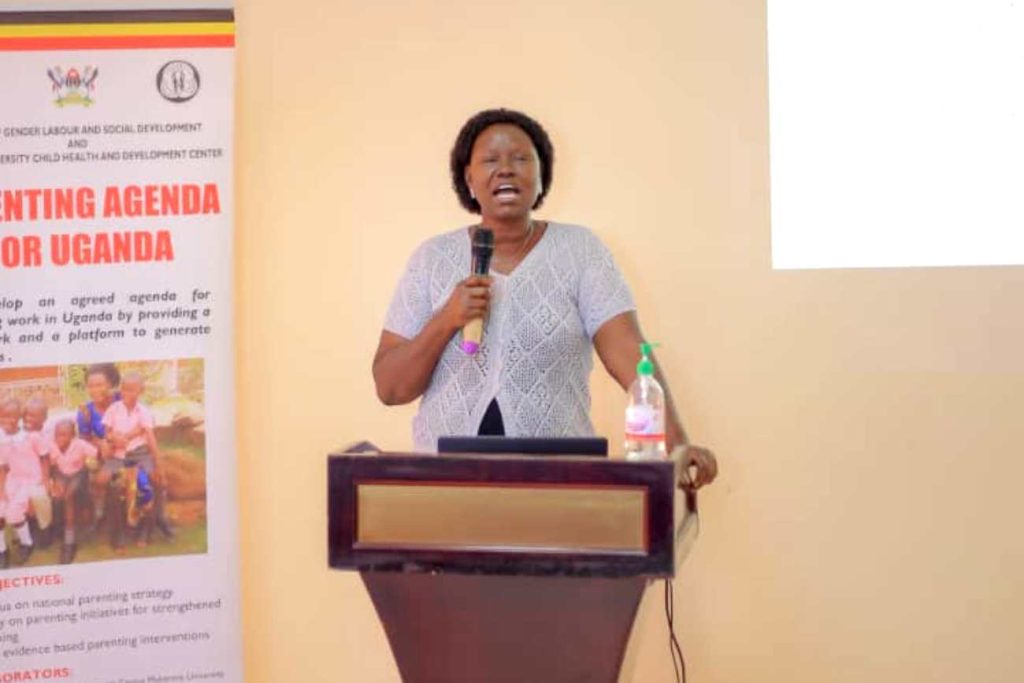 Ms. Chono also adjured the team behind the manual to use picture illustrations in the manual that can be relatable by the Ugandan parents.
Contact: Agnes Namaganda – agnesvioletnamaganda@gmail.com
Launch of Mak-RIF Round 4 Awards & PhD Call for Proposals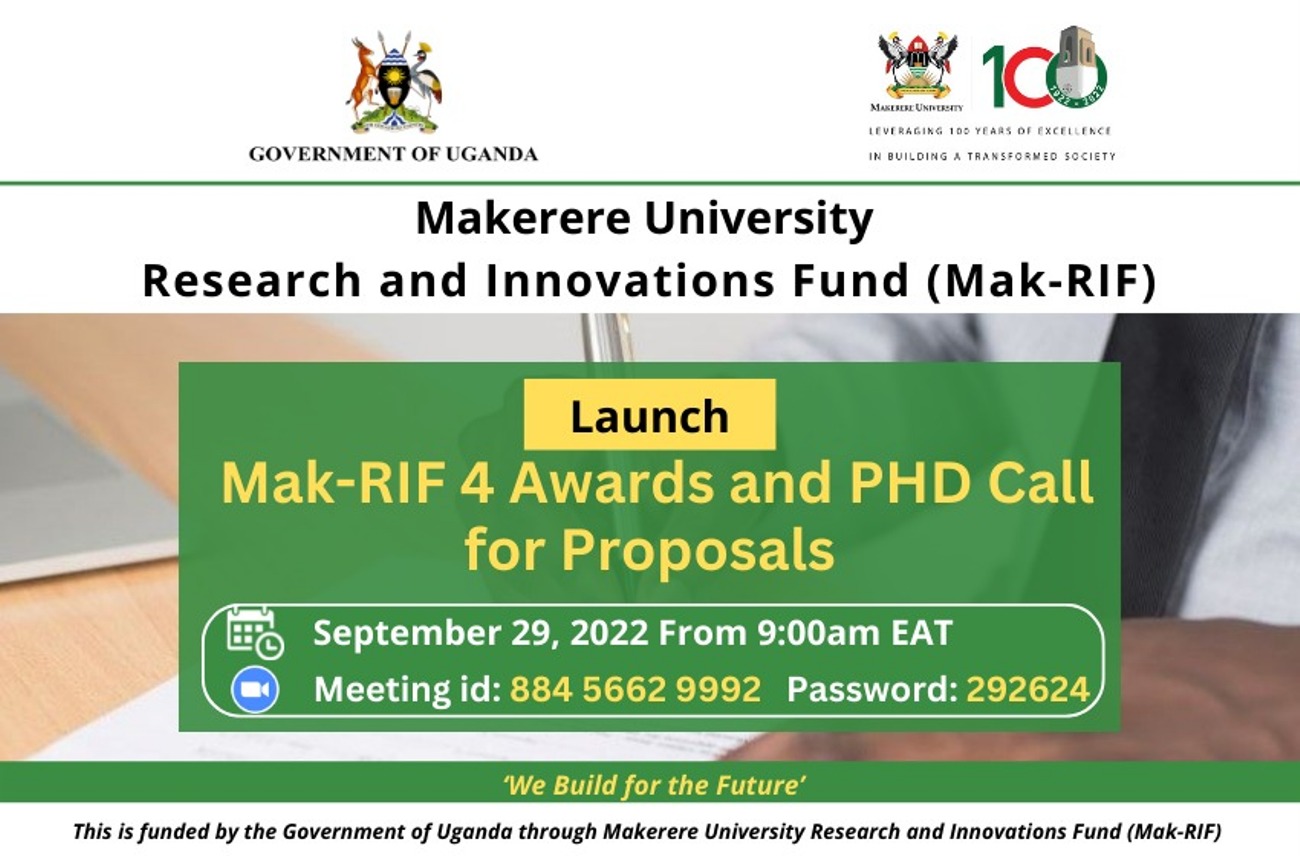 Makerere University received funding from the Government of the Republic of Uganda, earmarked to support high impact Research and Innovations. This unique initiative arose after engagements between the top University Management and the Government of Uganda. This fund illustrates the increasing importance that the Government attaches to Research and Innovation as a driver of development and transformation. The objective of the fund is to increase the local generation of translatable research and scalable innovations that address key gaps required to drive Uganda's development agenda. 
In the Financial years 2019/2020, 2020/2021 and 2021/2022 the Government of the Republic of Uganda through Mak-RIF has funded implementation of over 750 multidisciplinary research and innovations within the various Colleges, while engaging multiple stakeholders within and outside Makerere University. The Grants Management Committee (GMC) has finalized the award process for the Mak-RIF round 4 call for funding for this Financial Year 2022/2023.
The Grants Management Committee (GMC) hereby invites you to the Launch of the Mak-RIF Round 4 awards and PhD Call for Proposals scheduled to take place tomorrow Thursday 29th September 2022 from 9:00 to 10:00 a.m. EAT. 
Please use the following details to join the launch.
Register in advance for this meeting:
https://us06web.zoom.us/meeting/register/tZwpcu-urDIjE9ZgxdsbEmA2IkNMMiJVECt_ 
Meeting ID: 884 5662 9992
Password: 292624