1st Joint Christian Fellowship Outlines Theme for 2020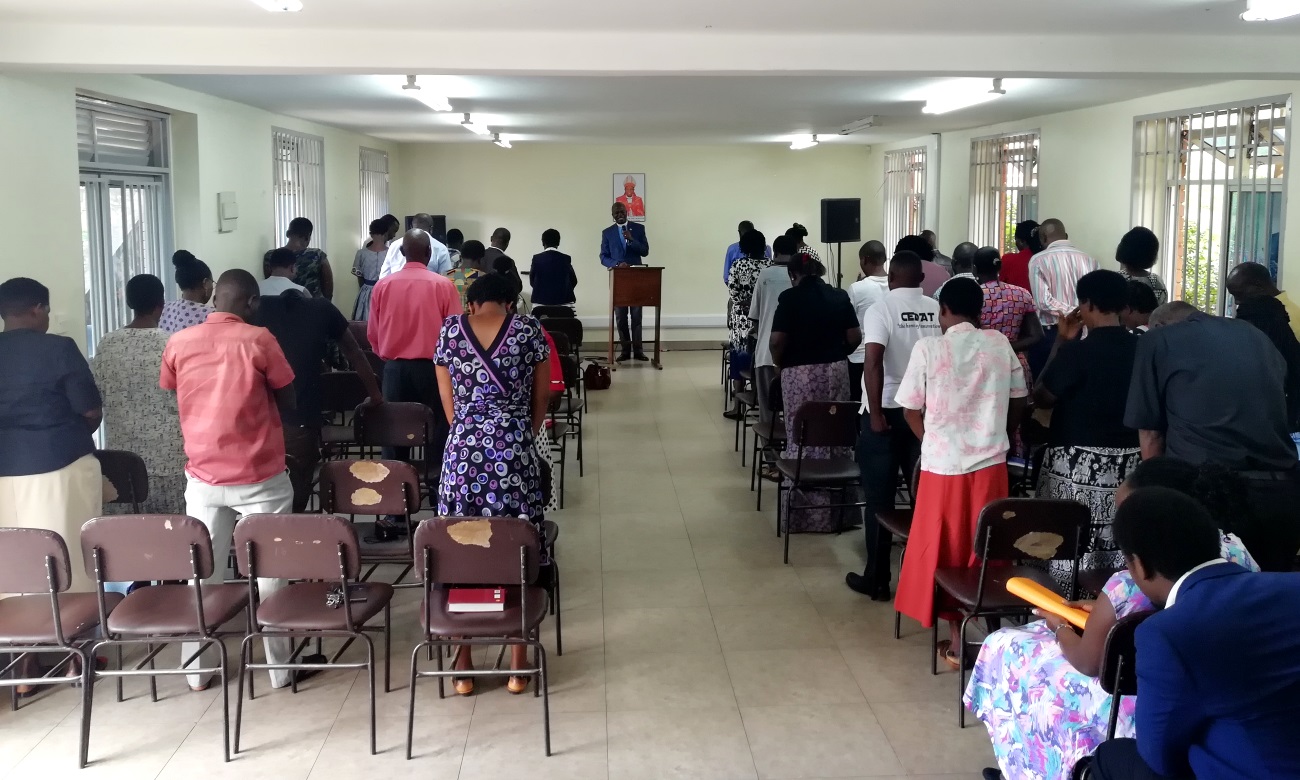 The First Makerere University Joint Staff Christian Fellowship for the year 2020 was held on Thursday 30th January 2020 in what has now become it's home; the St. Francis Students' Centre Upper Hall. Welcoming the brethren, the Chairperson Steering Committee, Dr. Chris Tuhirirwe noted that it is always a joy for brothers and sisters in Christ to meet together, share in the Word and break bread. He also encouraged his audience to always invite someone for the fellowship.
"As the Steering Committee we have prayerfully come up with a programme for the year with our theme based on Luke 10:2 which reads The harvest is plentiful, but the workers are few. Ask the Lord of the harvest, therefore, to send out workers into his harvest field" shared Dr. Tuhirirwe.
He added that Christians have the primary responsibility of evangelising Makerere University, by talking to the students, colleagues and leadership in line with the theme.
"What have you done as a Christian?" challenged Dr. Tuhirirwe, before adding "My prayer is that as workers in this University, we shall on top of doing our work, reach out to staff, students and the general public with the message of salvation."
The Chairperson grievingly added that the Prophetic voice was absent in the University and urged brethren to stand up for the truth at their colleges and various workstations. "We have a big task as staff who know the Lord to make a difference in this University. We can transform this institution by making sure that the voice of those who know the Lord is heard."
He concluded his remarks by outlining various subthemes for the proceeding months namely;
• February – A Christian Life with a Testimony
• March – We Are the Salt and Light of the Earth
• April – Prayer and Intercession
• May – Understanding Your Calling
• June – Called to Fulfil the Great Commission
• July – Keeping sin out of Your Life
• August – The Power of Corporate Prayer
• September – Prayer and Intercession
• October – Being a Prophetic Voice
• November – Perceiving God as He is
• December – Prayer and Intercession
Sharing the word of the day, the host and Chaplain St. Francis Chapel, Rev. Can. Onesimus Asiimwe commended the Steering Committee for displaying marks of good leadership by outlining to the brethren where we are coming from, where we are and where we are headed.
"Now we have a sense of direction and a strategy. A good leader looks behind and knows there are people following as he/she leads. It is also good to hear you have done spiritual mapping" commended the Chaplain.
Rev. Can. Asiimwe also commended the choice of theme, noting that it is applicable to Makerere University. "You can win somebody for the Kingdom without going too far. It takes me 20 minutes to walk from the Chapel to the Chaplain's residence, not that it's far, but I always intentionally interact with the young people I meet. And as the Lord is my, I have led many to Christ along that path."

Quoting Acts 1:4, the Chaplain emphasized that it takes God's Power to do God's Work. He reminded brethren that they can never be effectual witnesses in their own strength or power. "To be a witness to Jesus is to be a martyr traditionally, according to the root Greek word. Eleven of the twelve Apostles were martyred for their faith. And so you need God's power; you need to be prayerful and equipped with His Word."
The book of John 12:1-12 shares an account of Lazarus who was raised from the dead and as such, became the centre of attraction for Jesus Christ's deliverance power in Bethany his hometown. Rev. Can. Asiimwe therefore urged brethren to be mindful of the anointing upon them so as to attract people to Christ.
"The crowds came not only to see Jesus but Lazarus as well; he stole the show. His life was a moving gospel. You need to be attractive and show Jesus to the people who come to your office. Are you a role model? Our young people are looking for role models; what an opportunity! Let us preach the gospel in works and in words" challenged the Chaplain.
He wound up the day's sermon by quoting two famous men; St. Francis of Assisi and Edmund Burke.
"Preach the Gospel at all times. When necessary, use words." St. Francis of Assisi.
"The only thing necessary for the triumph of evil is for good men to do nothing." Edmund Burke
"Do not fear to witness because you are going to be persecuted. It is time to take Makerere for Jesus" concluded the Chaplain and thereafter, inviting the brethren to lunch.
Related articles
Rev. Can. Asiimwe Feeds Spirit and Soul at 1st Joint Fellowship
Utilise Your Authority Wisely – Archbishop Emeritus Orombi to Mak Staff
4th Call For Applications: MURBS Departmental Ambassadors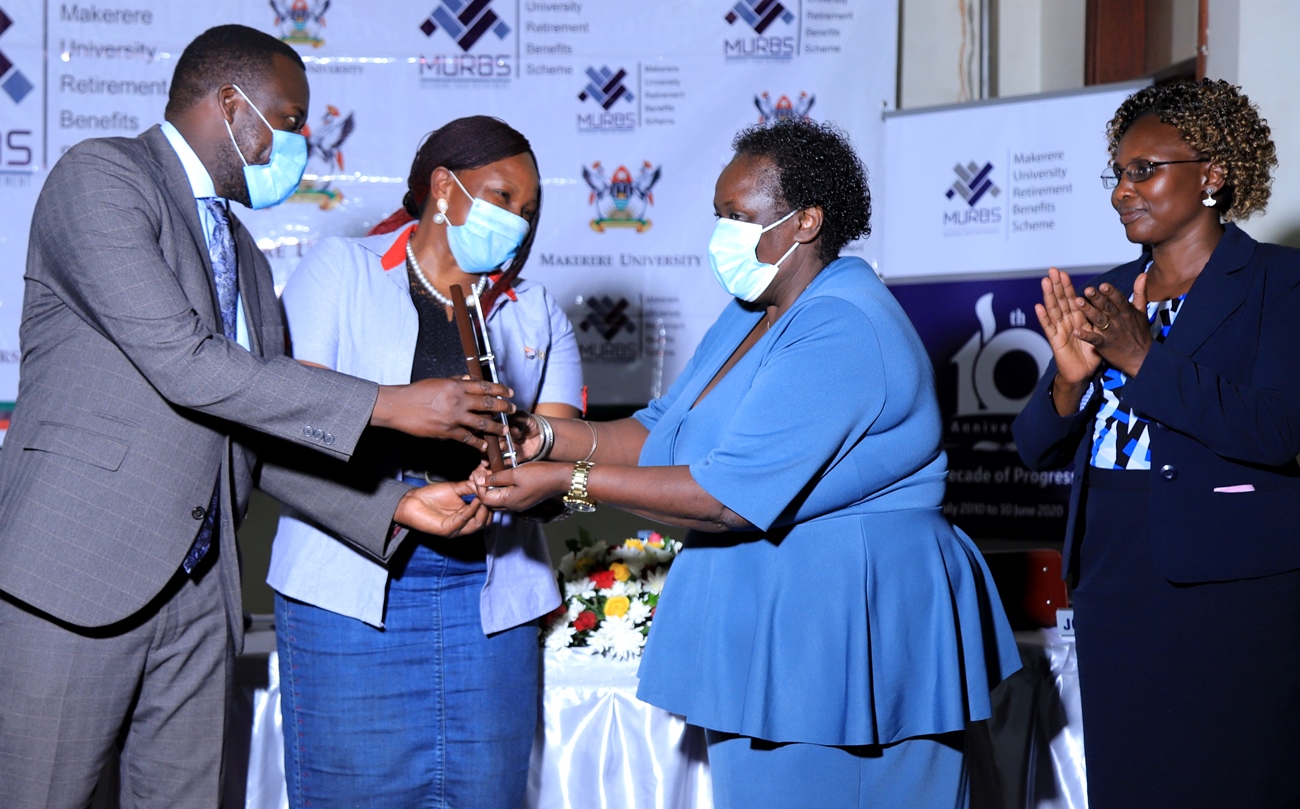 In February 2018, the Makerere University Retirement Benefits Scheme (MURBS) launched the Departmental Ambassadors Programme. MURBS hopes to use this Ambassadors Programme to engage more directly with its membership and enhance member education. MURBS further perceives this Programme as a means to mitigate succession planning risks.
MURBS Fund Value continues to grow, and as at 31st March 2021, it stood at Ushs 235.5bn as compared to Ushs 209.6bn as at 30th June 2020. Given this growth, there is increased need for prospective Trustees, who are well equipped with relevant knowledge and skills, and with practical exposure to the management and governance of MURBS.
Eligibility
Must be employed by the University on permanent terms
Must be an Active Member of the Scheme (currently contributing to the Scheme) and appear on the Official Register of the MURBS Active Membership as at 30th April 2021.
Must be willing to commit time to trainings and other ambassadorial activities organised by the Scheme.
Mode of training for 4th Cohort of Ambassadors
Training for this (4th) Cohort of Ambassadors is envisaged to be conducted over the zoom online platform only, due to Covid-19 restrictions. The Scheme does not envisage any face-to-face interactions.
Tenure of Office & Termination or Withdrawal
There is no tenure of office for the Departmental Ambassador. As long as a member is willing to continue serving as an Ambassador, and the Ambassador continues to satisfy the eligibility criteria above, she or he will remain a MURBS Ambassador.
How to Apply
Interested members should complete the MURBS Departmental Ambassador Application Form 01-0218. The completed Form together with the requested attachments should be sent to info[at]murbs.mak.ac.ug and copy to wilber.naigambi[at]mak.ac.ug no later than 5:00 p.m. on Monday, 14th June 2021. We discourage hand delivery of applications.
Confirmation/Approval Process
MURBS shall acknowledge receipt of each application received within 12 hours and will respond to the applicants to confirm the status of their application in writing (by e-mail). Upon approval of the application, the name of the approved Ambassador together with the Department and School/Unit will be updated on the list of the MURBS Departmental Ambassadors in the Group 4 category and published on the MURBS website.
NOTE: There is no limit as to the number of ambassadors that MURBS can have in a department.
Please see Downloads for the detailed call and application form.
Chair Council Communication on Closure of Makerere University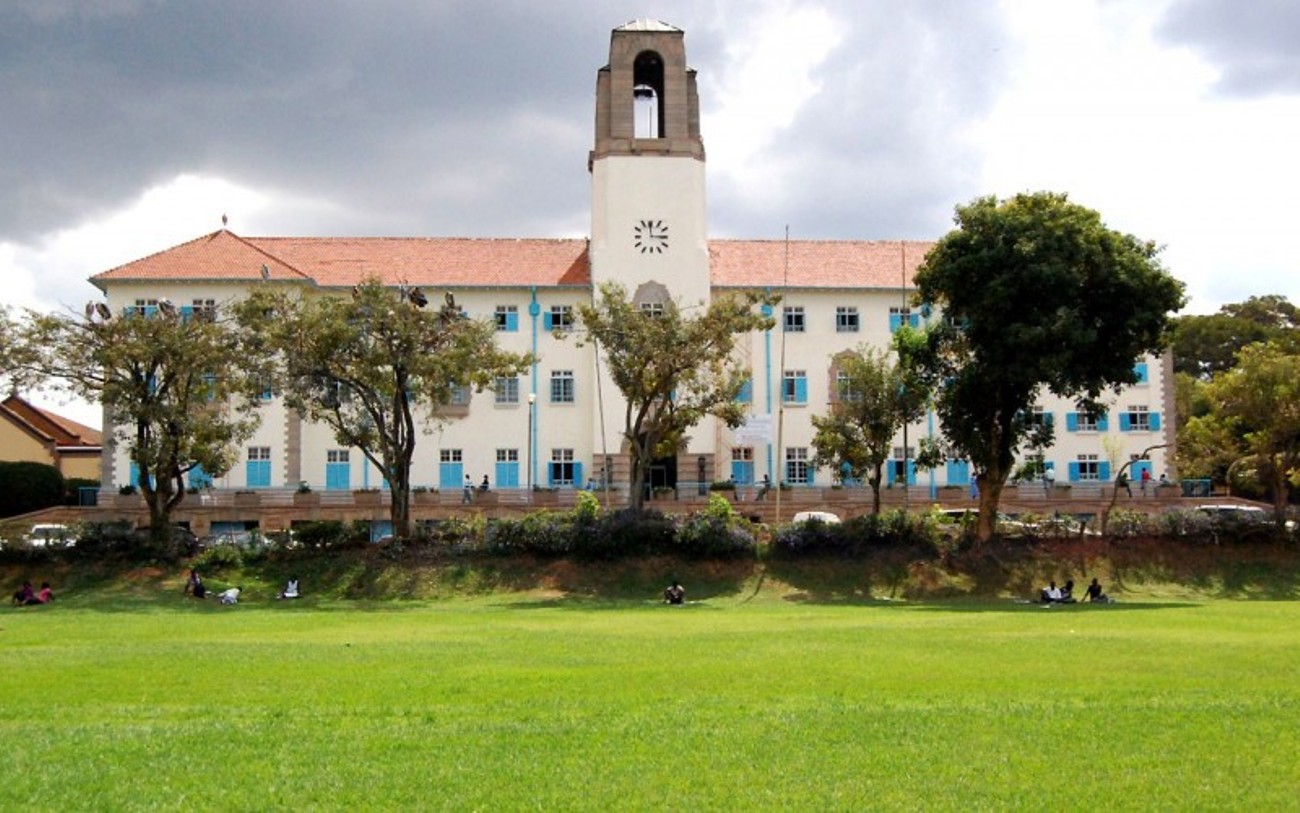 7th June 2021
All Members of Staff
All Students and Stakeholders
Makerere University
RE: CLOSURE OF MAKERERE UNIVERSITY
Following the address to the Nation by H.E. Yoweri Kaguta Museveni, President of Uganda, on 6th June 2021, this is to inform you that the University will be closed with effect from today 7th June 2021 for 42days.
During the closure, the University shall observe a 30% physical presence of staff while other faculty and administrative staff shall continue to work online.
Management will inform staff and students on the implementation of teaching, learning, and research activities online. Construction activities shall continue as per the President's directives and with strict adherence to the COVID-19 SOPs.
Yours sincerely,
Lorna Magara (Mrs.)
Chairperson, Makerere University Council
RUFORUM: Transforming Higher Education Videos and Links