Hon. Beti Kamya Opens First Open Impact Conference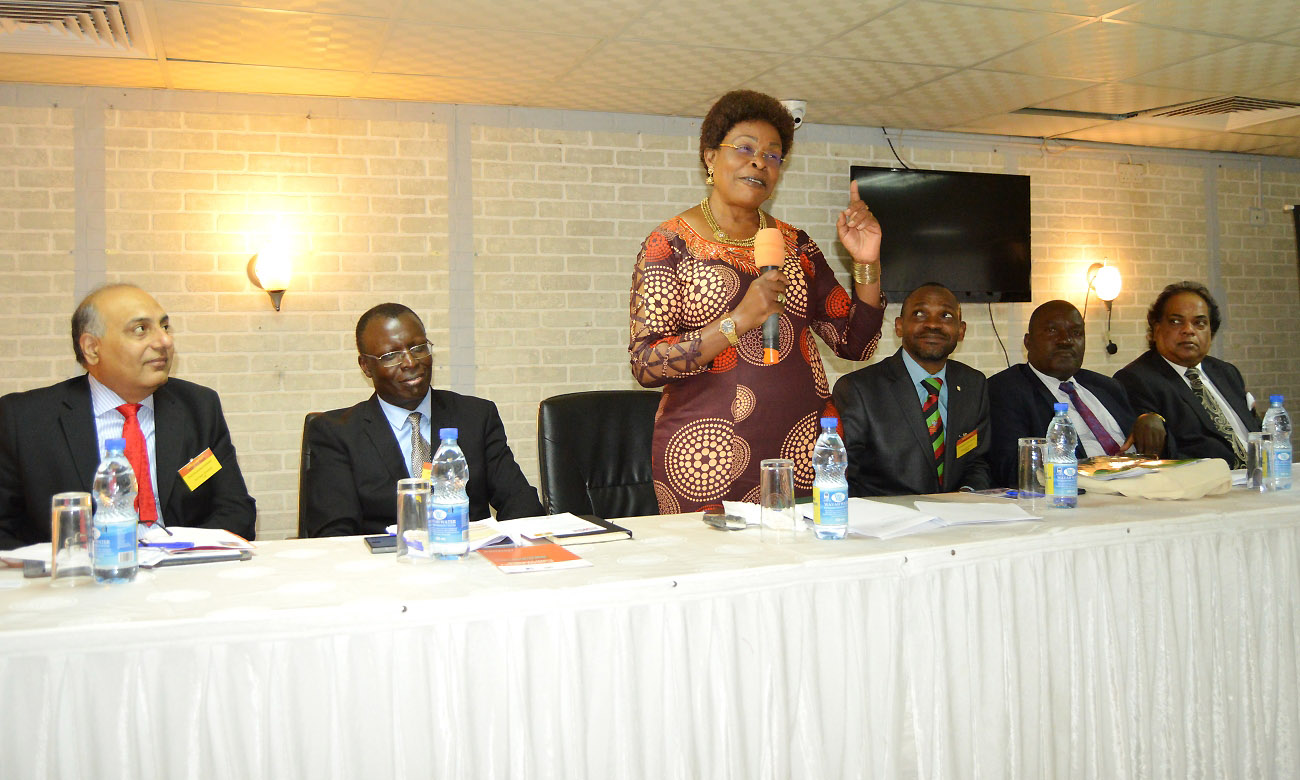 On Friday 13th December 2019, the Minister for Kampala Capital City Authority and Metropolitan Affairs, Hon. Beti Kamya, opened the First Open Impact Conference organized by the Open University (OU), UK in partnership with Makerere University College of Education and External Studies (CEES). The two-day Conference held under the theme Extending the Frontiers of Access to Higher Education in Africa: Strategies for Leveraging Online and Distance Learning Programmes was supported by the Association of Commonwealth Universities (ACU).
Hon. Beti Kamya who represented the First Lady and Minister of Education and Sports, Hon. Janet Museveni could not hide her joy at presiding over the Conference, especially as the Makerere University Anthem sung by the Department of Performing Arts and Film rekindled memories of what she fondly referred to as "the best years of my life." She graduated in 1978 with the Bachelor of Commerce in Marketing of Makerere University.
Delivering the First Lady's remarks, Hon. Kamya noted that the first Open Impact Conference was a timely reminder to reflect on the modes of delivery of education in our respective countries especially if Sustainable Development Goal 4 (SDG4); Ensure inclusive and equitable quality education and promote lifelong learning opportunities for all, was to be achieved.
The First Lady shared that the First Open Impact Conference came at a time when the world was experiencing emerging trends in ICT and congratulated the institutions upon successfully organizing the event. She nevertheless requested the institutions to take keen interest in the employability and entrepreneurship of graduates, noting that they should emerge as job creators not seekers.
She said that Government programmes such as Universal Primary Education (UPE) and Universal Secondary Education (USE) had led to increasing demand for Higher Education, which can only be optimally delivered through the use of ICTs. The First Lady therefore pledged the Government's readiness to provide an enabling environment for the promotion of Open, Distance and eLearning (ODeL).
In his remarks, the Deputy Vice Chancellor (Academic Affairs), Dr. Umar Kakumba, who represented the Vice Chancellor, Prof. Barnabas Nawangwe thanked Hon. Beti Kamya for presiding over the Conference where Mak was partnering with OU to facilitate the dialogue on ODeL.
"The introduction of External Programmes for the Bachelor of Commerce and Bachelor of Education in 1991 was in response to increasing demand for Higher Education without compromising quality and affordability" remarked Dr. Kakumba as he delved into Makerere's ODeL history.
He thanked partners such as Commonwealth of Learning, UNESCO, the Carnegie Corporation of New York, NORAD, OU, Indira Gandhi National Open University, UNISA, University of Pretoria, University of Cape Town, University of Agder, the Open University of Tanzania, University of Nairobi, University of Dar-es-Salaam, Kyambogo University, Busitema University and Nkumba university for supporting Makerere University's rollout of ODeL.
Dr. Kakumba added that by passing the ODeL Policy in 2015, the University Council had paved way for the creation of an Institute of Open, Distance and eLearning. "Through this Institute, we shall be able to rollout ODeL programmes at Makerere University on a large scale without compromising quality."
The Deputy Vice Chancellor noted that whereas the External Programmes had increased access to quality higher education, Uganda's graduate enrollment still remained low compared to the region's, hence the need to leverage ICT to boost access. "In this regard, we appreciate the enormous support we continue to enjoy from the Government of Uganda through the Ministry of Education and Sports as support to infrastructure development under projects such as the African Development Bank V Project."
Representing OU, the Executive Dean, Faculty of Business and Law and Member of the Vice-Chancellor's Executive, Prof. Devendra Kodwani remarked that his institution was founded in 1969 to create access to quality education without limits. "Our vision is to be open to people, places, methods and ideas… as such, more than 2million graduates have gone through The Open University."
Prof. Kodwani shared that Africa was chosen to host the concluding event of OU's 50year celebrations due to important partnerships with leading institutions such as Makerere University and the ACU. He added that only 12.1% of African youth as compared to 68% of their European counterparts are being educated at university level and this needs to change if Africa is to prosper.
"The growing young population of Africa will need access to quality Higher Education and the OU will be happy to work with partners in Uganda to increase this. I therefore look forward to these two days of conversations and exploring opportunities for us to collaborate and co-create an ambitious vision for learning for the next 50 years and beyond" added Prof. Kodwani.
The Director General of the Open University of Mauritius, Dr. Kaviraj Sharma Sukon shared that his institution had managed to achieve financial independence after seven years of operation. This, he added, was thanks to measures such as designing programmes in partnership with the industry, which guarantees marketability of courses and employability of graduates.
Dr. Sukon nevertheless noted that a lot of work still remains in changing the mindset of the greater population that still views ODeL as a second choice rather than the alternative mode of learning that it is. He also decried the slowdown in adaptation and exploration of emerging technologies such as augmented reality and Artificial Intelligence (AI) to evaluate how distance learners progress, especially with regard to ease of learning.
The Deputy Vice Chancellor (Academic), National Open University of Nigeria, Prof. Uduma Oji Uduma shared that whereas the institution was present in all 36 Federal States, unless the ODeL system is further scaled up, it will be hard to satisfy the demands of the over 560,000 students in Nigeria's Higher Education. "Access to Higher Education is very paramount and only ODeL can sustain the growing demand. We believe that ODeL is the way to go if we are to meet targets of the SDGs especially SDG 4."
The Principal CEES, Prof. Fred Masagazi Masaazi in his remarks commended the Government of Uganda for the pledge to support ODeL as a means of increasing access to quality Higher Education. He thanked the teams at CEES and OU for the organizing the First Open Impact Conference and pledged his College's readiness to host the 2020 edition of the same.
The Opening Ceremony was moderated by Dr. Charles Mbalyohere, Organising Chair, First Open Impact Conference 2019. He congratulated the organisers upon turning the initially modest idea into a successful event and wished OU 50 more years of fruitful, groundbreaking projects in the ODeL space.
Article by Public Relations Office.
Communication to Students regarding fees payment for Sem I 2020/21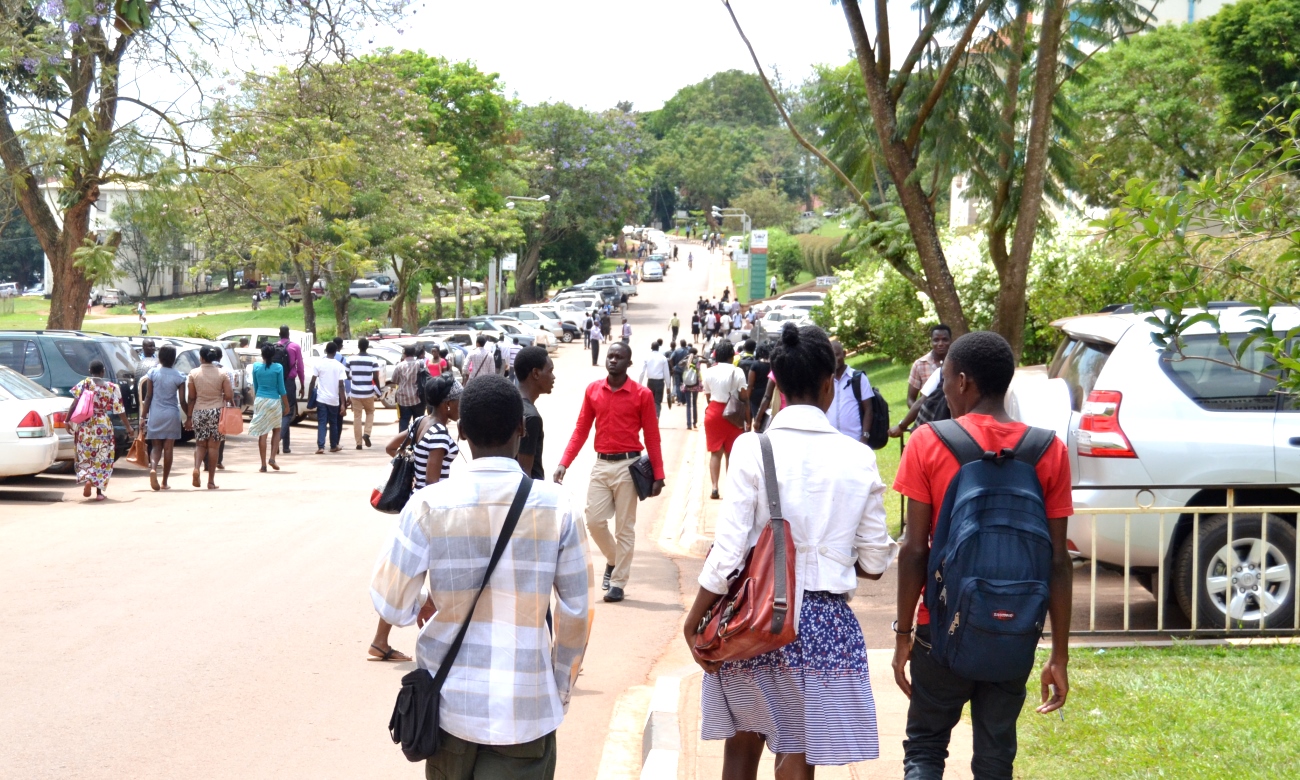 To All Students
Please take note of the following important dates you should look out for:
All Loan Scheme (HESFB) and State House sponsored students should enroll within the first two weeks to enable the Finance Department to invoice their sponsors.
All Government sponsored students must enroll immediately on AIMS system and submit their personal bank accounts to their Hall Wardens to enable processing of food and living out allowances. Only enrolled students will be paid. You are therefore advised to enroll as soon as possible.
The fees policy requires that a continuing student should pay at least Ugx. 200,000 to help the University run and this is expected to be paid by 19th March 2021, beyond which a surcharge of Ugx. 20,000 shall be levied.
All students MUST generate payment Reference Numbers (PRN) to be able to make payments. Students have to log into their portal using this link https://student.mak.ac.ug/ as directed from their admission letters, enroll and generate the PRNs. It is the PRN which you present to the bank to effect your payments.
The deadline for free registration is 9th April 2021, (end of 6th week) beyond which, UGX. 50,000 will be levied.
The deadline for the FULL fees payment is 7th May 2021, (end of 10th week) beyond which, a surcharge of 5% on the outstanding balance will be levied.
For Freshers 2020/2021
This is to remind you that the deadline for change of Programmes/Subjects for 2020/2021 Academic year will be Friday 5th March, 2021. There will be no further extension of the exercise. Applicants can only change after receiving a letter of authorization from the Academic Registrar.
However, note the following;
Bachelor of Journalism and Communication is full. Thus no applicants for change to this programme will be considered for 2020/2021 Academic year.
Bachelor of Dental Surgery has 7 slots for Direct Entrants ('A Level) available for change of programme for Private Sponsorship for 2020/2021 Academic year.
Further details regarding this communication can be found in the documents attached below:
Request for Expression of Interest: AFROHUN Communication and Visibility Plan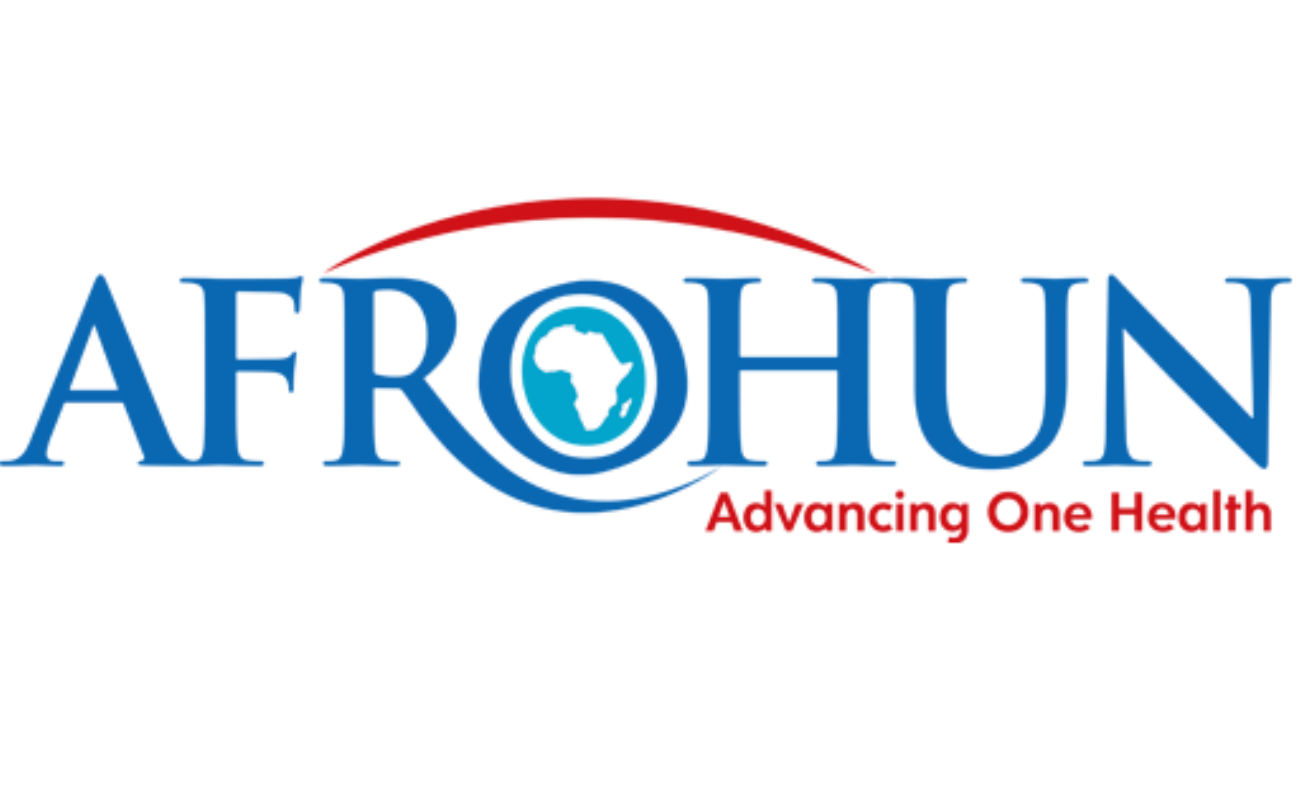 Africa One Health University Network (AFROHUN) is an international network of public health, veterinary medicine, pathobiology, environmental sciences, medicine and global health institutions of higher education. AFROHUN is located in 18 universities in 9 countries in Africa.
Formerly One Health Central and Eastern Africa (OHCEA), AFROHUN is working to transform the training environment and approaches in universities, in a bid to develop a workforce without disciplinary barriers. Enabling students to understand and appreciate the contribution of disciplines outside their own; in predicting, detecting and responding to the kind of complex health challenges we are witnessing today. This is the next generation workforce that we need in the face of increasing outbreaks of epidemics, pandemics and complex health challenges.
Considering the strategic role that AFROHUN plays in One Health workforce development, it is important that it is visible, well-understood and highly regarded. It is important for AFROHUN to document, package and share her story and impact trail. Visibility, understanding and high regard are critical for maintaining stakeholders' confidence in the network's work in order to harness, sustain and enhance the multiple stakeholders' interest.
Towards this end, AFROHUN is planning to engage an experienced communications consultant to develop a multi-faceted Communications and Visibility Strategy. The strategy will provide a broad framework that will guide communications and visibility in AFROHUN and will identify the issues that need to be addressed to build awareness, improve knowledge, build mutual understanding with key stakeholders and generate support for the network's initiatives. The strategy will provide guidance on how to capture, package and share the network's story, document and share lessons learned and best practices as well as the impact of building a one health workforce, to the management of disease outbreaks and health emergences. The strategy will also play a critical role in driving the network's business plan.
AFROHUN therefore, invites proposals from eligible, qualified and experienced individuals and firms for provision of consultancy services to develop an institutional Communications and Visibility Strategy.
Terms of Reference for the Development of the AFROHUN Communications and Visibility Strategy
The Terms of Reference for the development of the Communications and Visibility Strategy shall include but not limited to;
Communication review, including an analysis of the current perception and positioning of the network and its initiatives among key constituencies and stakeholders. Review of communications and visibility documents as necessary.
Analysis and mapping of stakeholders and target audiences, to inform prioritization processes.
Undertake primary and secondary research to assess the network's external and internal communications strategies/activities and determine gaps.
Facilitate processes to ensure stakeholder participation in the strategy development.
Developing a 5-year Communications and Visibility Strategy, including detailed objectives and priorities, and implementation plan, based on AFROHUN's strategic activities and programs.
Recommend tools for monitoring and evaluation of the Communications and Visibility Strategy.
A complete expression of interest package should be emailed to:
mnattimba[at]afrohun.org  and copied to secretariat[at]afrohun.org
Deadline for submission: 1700hrs, 19th March 2021.
DRGT Crosscutting Course: Philosophy of Method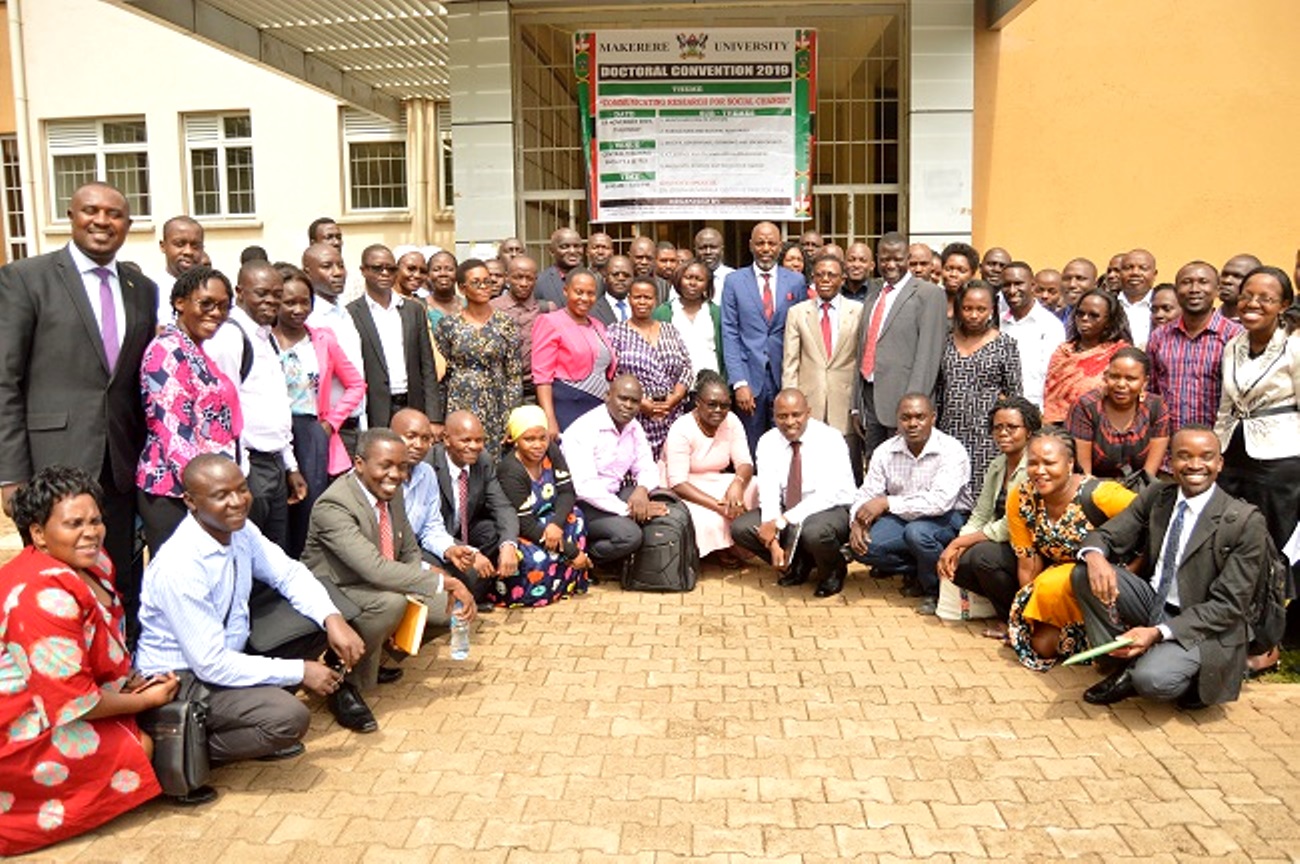 The Directorate of Research and Graduate Training (DRGT), Makerere University in collaboration with the School of Liberal and Performing Arts, Department of Philosophy and Development Studies, announces the PhD Cross-cutting Training Course: Philosophy of Method.
Course Duration: 15th to 26th March, 2021
Who should apply: PhD Students only
Latest Date of application: 5th March, 2021
This course unit is among the required crosscutting courses for PhD students to expand their academic and practical comprehension of the concepts of science, knowledge and research; acquaint the students with the philosophical principles behind the quantitative and qualitative methods of research; enhance the students' awareness about ethical conflicts in relation to research; and provide a forum for each student to discuss, and improve their own research proposals.
Please forward written applications with evidence of admission to the PhD Program and indicate;Gender, Department, School, College, telephone and e-mail contact address electronically to: conference[at]rgt.mak.ac.ug.
Selected applicants will be informed via e-mail/Telephone by Wednesday, 10th March 2021.
Please see Downloads for Course details