Mak freshers orientation: students tipped on safety and health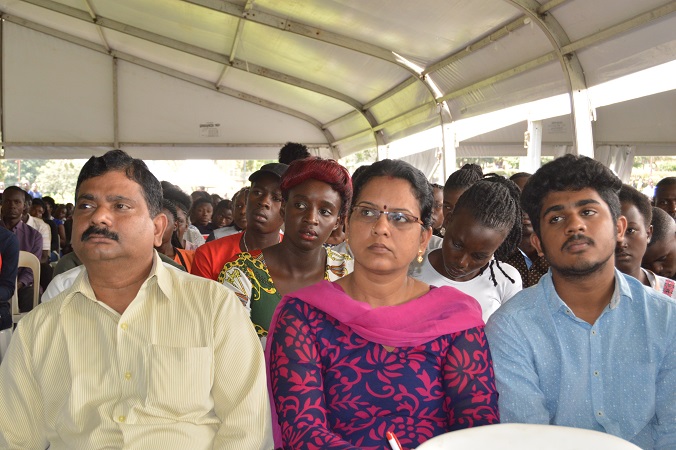 At the beginning of each academic year, Makerere University organizes the Students Orientation Meeting which presents an opportunity to the University Administration to interact with new students. According to the Deputy Registrar, Undergraduate Admissions and Records Mr. Charles Ssentongo, during this meeting, students are given a comprehensive package that appeals to their academic and social wellbeing.
"They also receive relevant information and knowledge crucial to their stay at the university," he mentioned.
The Freshers Orientation Meeting of the academic year 2019/2020 that was held on 5th August 2019, provided a glance to students of the youth related health issues such as sexual reproductive health; HIV/AIDs testing and counseling, health education, Vaccination/immunization among others. According to Dr. Josephat Byamugisha-the Director of Makerere University Hospital; a healthy body leads to a healthy mind. He therefore, urged students to take their health seriously and avoid circumstances that can affect their performances.
"Always ensure that you are in a clean environment. Be mindful of the health status of the relationships you are engaging in, take protective and preventative health measures, carry out regular health checkups; and engage in regular sports activities to stay both physically and mentally healthy," he said.
He encouraged students to register with the university hospital in order to access health services.
According to Gene Tunney, to enjoy the glow of good health, one must exercise. The Head of Sports and Recreation Department Ms. Peninah Kabenge; therefore, called upon all freshers to join university sports activities to create and maintain close-knit human bonds and a social support network that will keep their bodies fresh and active. She rallied students to participate in the MakRun 2019 on 15th September 2019 to contribute to the construction of the Mak Student's Centre.
In the same spirit, the Principal Public Relations Officer Ms. Ritah Namisango urged students to visit the various worshiping places found within the University to seek spiritual healing. She also encouraged students to actively participate in university programmes such as debates, exhibitions, seminars, competitions, community outreach, career guidance fairs, public lectures and sports.
Mr. Henry Nsubuga who is the Manager-Counselling and Guidance Centre also encouraged students to fully utilize the counseling and guidance services provided at the center to get solutions to challenges that may affect their studies.
The Freshers Orientation 2019, held in the Makerere University Freedom square on Monday 5th August, was attended by both national and international students. The Academic Registrar Mr. Alfred Namoah-Masikye, congratulated the freshers upon joining Uganda's oldest institution of Higher Learning. In a special way, he welcomed the international students to Makerere University, the epitome of knowledge and academic excellence in Africa.
"On behalf of Makerere University Community, it brings me great joy to welcome you to Makerere University. we are proud you chose to pursue your university education with us, and we are excited to help nurture your academic strengths, encourage your personal growth and inspire your creativity," he said.
"You have passed through different stages of your education and entered into a new level where you will be held accountable for all your actions. Therefore, what you will learn here will be necessary tools needed throughout your life. Learning at Makerere University extends far beyond the classroom and I encourage you to be full participants in the free and open exchange of ideas and viewpoints that characterizes our university," he added.
At the Orientation, the Dean of Students, Mr.Cyriaco Kabagambe briefed the students on the University rules and regulations. He urged the students to take their studies seriously and encouraged them to engage in other productive activities in order to maximally benefit from their stay.
"We have so many activities going on at this institution, which include; sports, research and innovations, and religious activities. So many students have greatly benefited from these activities and I therefore, implore you to fully utilize them," he said.
Representing the University Bursar, Mr. Everist. Bainomugisha, the Manager Accounts and Reporting Mr. Lubowa Javiira Sebiina advised the new students to enroll on AIMS (Academic Integrated Management System), generate a Payment Registration Number (PRN) and pay tuition on time. He called upon them to be aware of conmen and desist from gambling.
"Fees payment is due on your arrival at the university. Approach your college bursars to help you generate a PRN. You cannot make any payments without a PRN and endeavor to personally bank your tuition," he said.
Reiterating the importance of registering, Dr. Ruth Nalumaga the Deputy University Librarian called upon students to register with the Makerere University Library and the College Libraries to be able to access Library services. Furthermore, she urged them to attend the Library orientation.
The Acting Director of Makerere University Gender and Mainstreaming, Dr. Euzobia Mugisha Baine urged the incoming students to openly defy the sexual harassment vice and stand strong for their academic rights.
She encouraged students to acquaint themselves with the Makerere University Policy and Regulations against Sexual Harassment when she said, "the Policy clearly defines sexual harassment and provides its various forms. It provides details on whom you should contact and where to go in case you are harassed. Please let someone know right away in case a person is engaging you in actions that you don't feel comfortable with. The University appointed the Sexual Harassment Committee, some of the members are placed at the respective colleges, don't hesitate to contact them."
On behalf of the 85th Makerere University Guild, H.E Kateregga Julius, the Guild President tasked students to be cautious of conmen and encouraged them to participate in the Guild activities. He also advised them to always contact the Guild Office for assistance and guidance on different aspects.
The Chief Security Officer, Assistant Commissioner of Police Achaye Phillip cautioned students to be mindful of the company they keep. "Avoid strangers in your residences, they could survey and steal your valuables," he said. He further warned them to abstain from unlawful activities like practicing and mobilizing strikes, demonstrations and riots.
Article by Nakibombo Esther Joyce- Volunteer, Mak Public Relations Office
A Successful Ph.D. Defense by Vianney Andrew Yiga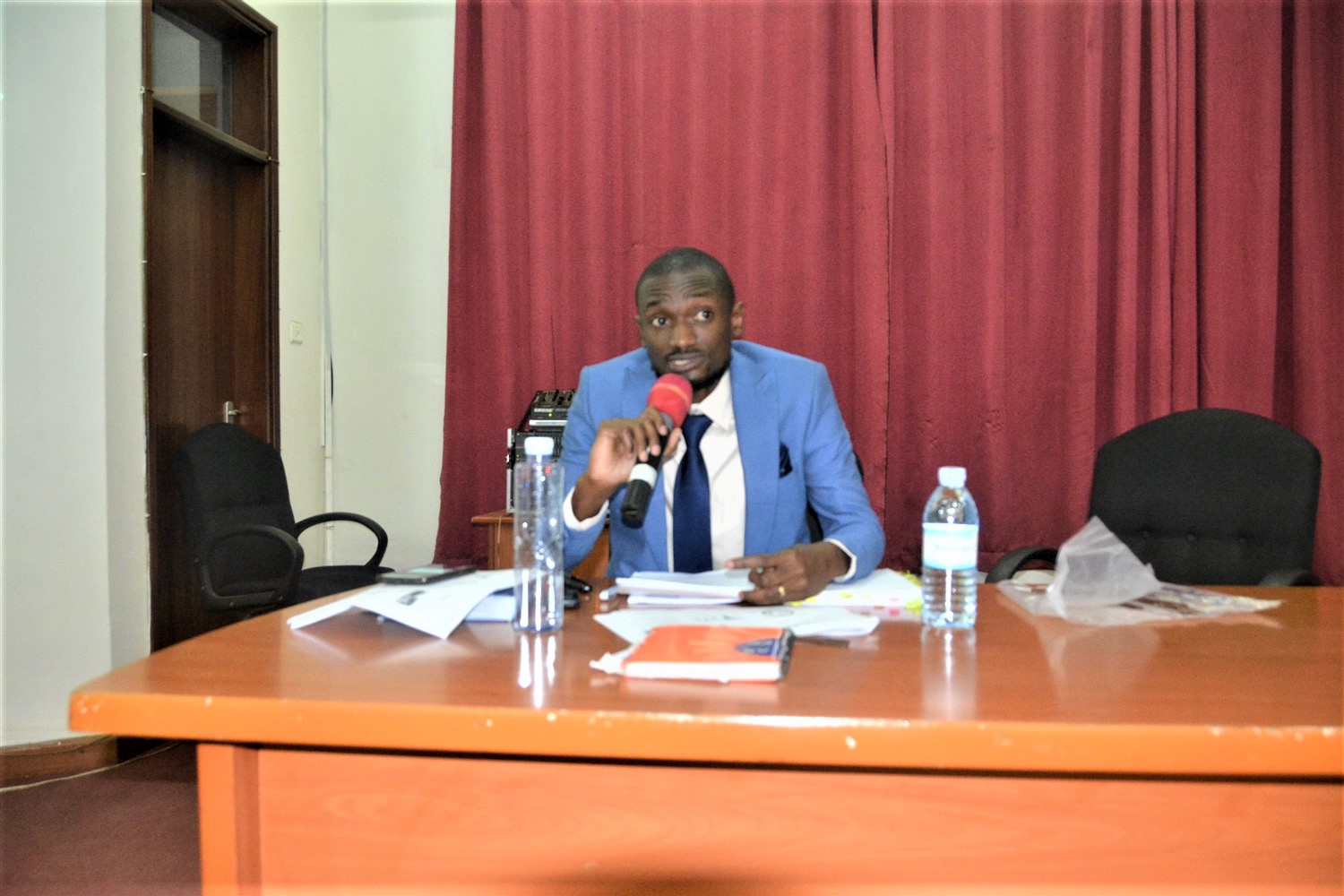 The CEDAT community is proud to share our congratulations to Vianney Andrew Yiga following his successful Ph.D. defense that happened yesterday Monday 3rd October 2022 at the College of Engineering, Design, Art, and Technology (CEDAT).
His Thesis was titled; Thermal Stability of Fiber- Reinforced Polylactic Acid Composites for Flameretarded Applications.
The candidate was supervised by Eng. Dr. Michael Lubwama and Eng. Dr. Peter W. Olupot both from the Department of Mechanical Engineering, at CEDAT.
Dr. John Wasswa, Department of Chemistry, College of Natural Sciences (CONAS), Makerere University was the opponent that interrogated the candidate to enable a clear understanding of the study.
Makerere University Launches National Parenting Draft Manual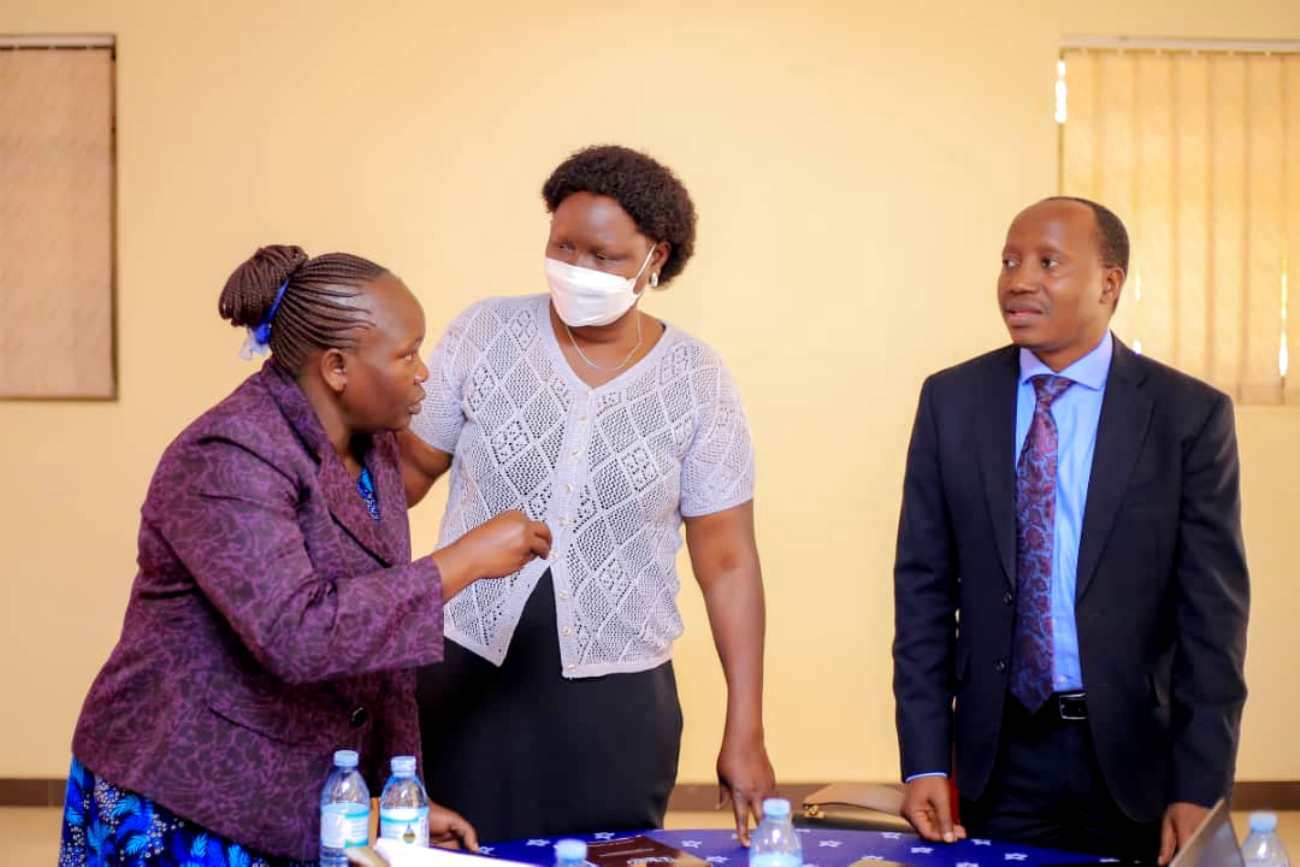 By Agnes Namaganda
On July 22nd 2022, Makerere University–Child Health and Development Centre (Mak–CHDC) launched a draft manual for the National Parenting Standards. The Centre has been working together with the Ministry of Gender, Labour and Social Development (MGLSD) with funding from UNICEF (United Nations Children's Emergency Fund), to develop standards that are agreeable to all organisations in the country that are involved in parenting work. The draft manual was being presented to members of a consortium that brings together all these organisations together, called the Parenting Agenda Consortium.
"We produce many documents and they are shelved," Irene Ayot Chono, who was speaking on behalf of UNICEF said. "We hope that this document will not be one of them," she emphasized.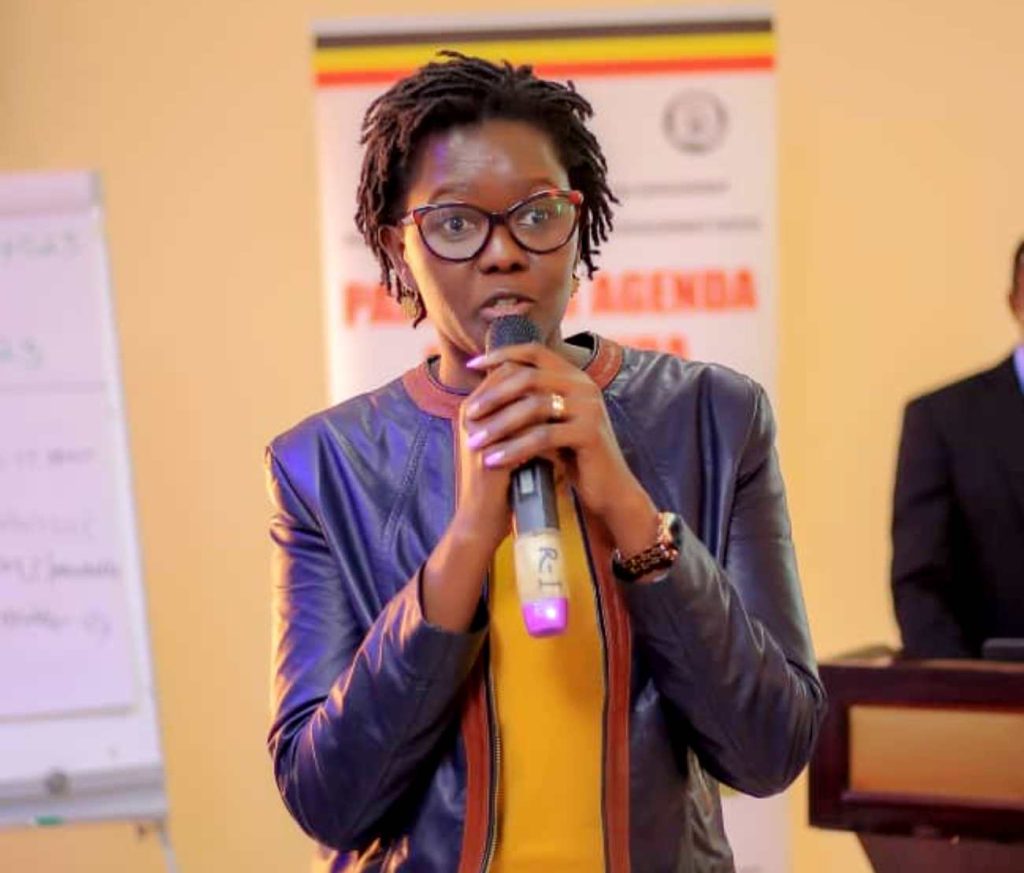 Dr. Godfrey Siu, the Principal Investigator from Mak-CHDC who presented the draft manual to participants, emphasized that if any organization is doing parenting work, there should be a minimum package that they should offer.
Draft Manual Content
The manual which will have several modules. These modules will be delivered face-to-face in 1.5 hour sessions. Some of these include; Module 6 which will focus on "understanding responsible masculinity and fatherhood" and on "understanding the concept of head of family."The draft manual also proposed that Module 11 focuses on Parenting in the 21st Century. Some of the sessions in this module will include Children and Technology, Contemporary Influence on Children and Modernity, Culture and Morality.Module 9 will focus on Parenting for Adolescents and some of the suggested sessions within this module are Needs for Adolescents and The Art of Communicating with Adolescents. Module 5 will focus on Preventing Violent Parenting and Promoting Alternative Discipline Strategies while Module 10 will be about Parenting to Address the Mental Health for Children and Adults.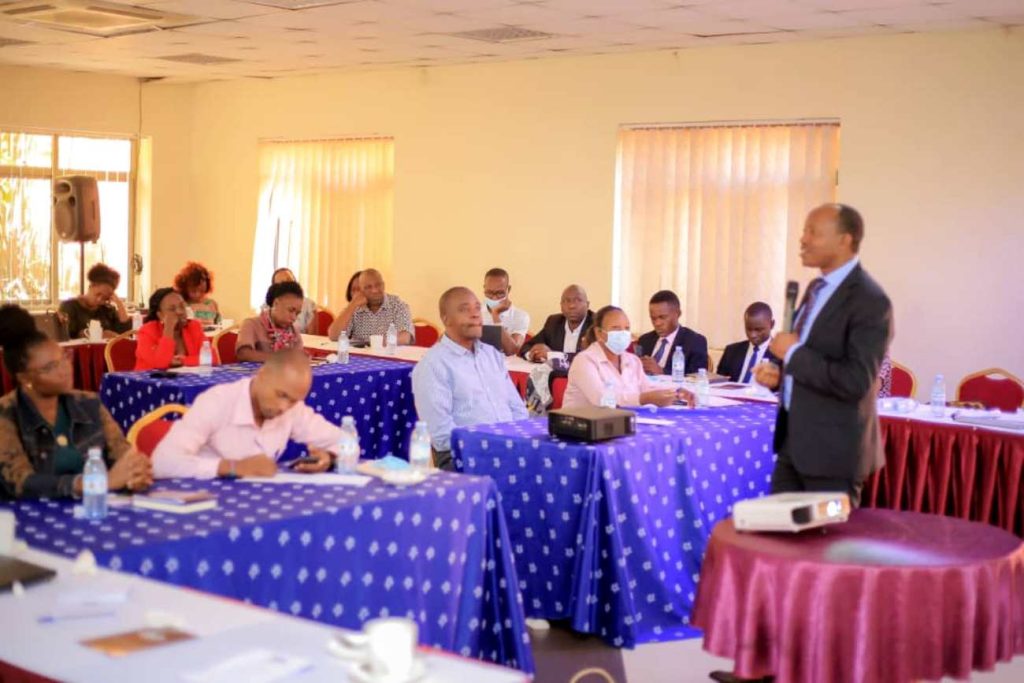 Participants' suggestions
After the presentation, participants raised several suggestions for discussion and consideration. These included whether there should be a module on spirituality since Uganda is a strongly religious nation. There was also the concern of how children in remand homes should be parented. Another concern raised by a participant was as to whether teachers who make an undeniable contribution to parenting, should be taken through the parenting manual.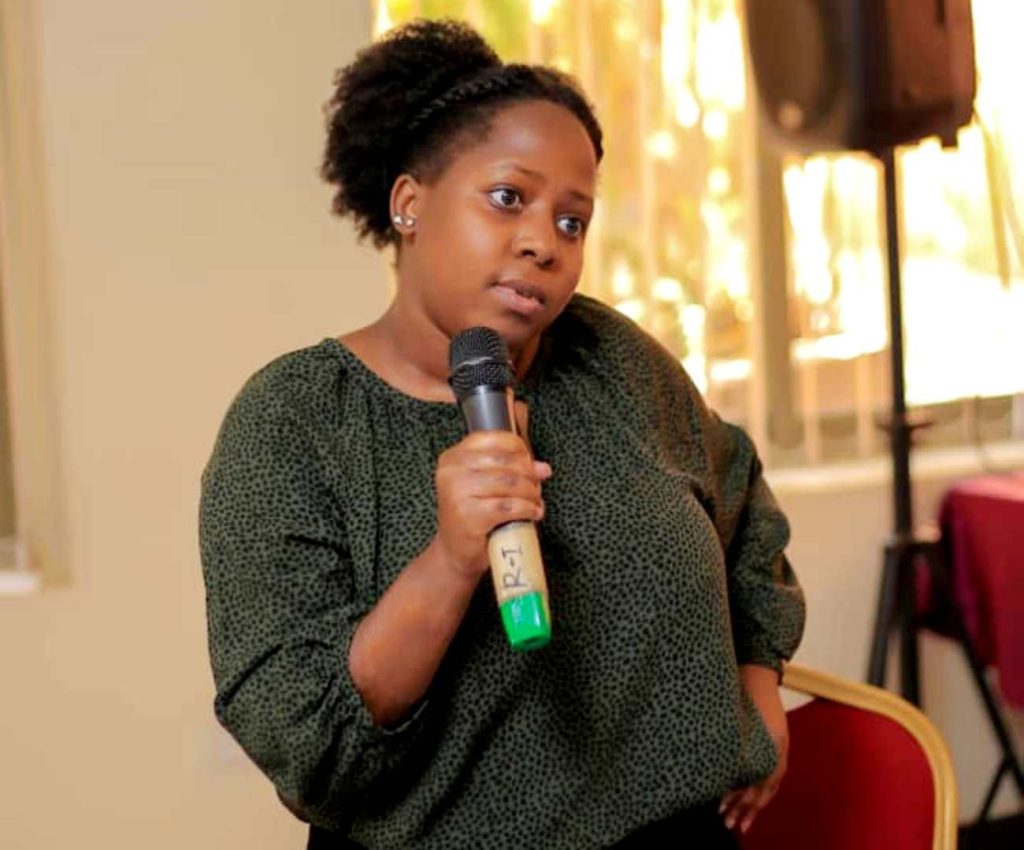 In her closing remarks, Ms. Juliana Naumo Akoryo, the Director of Cultural Affairs at the Ministry of Gender, Labour and Social Development (MGLSD) said that the manual is for the parenting organisations to utilize and not for MGLSD.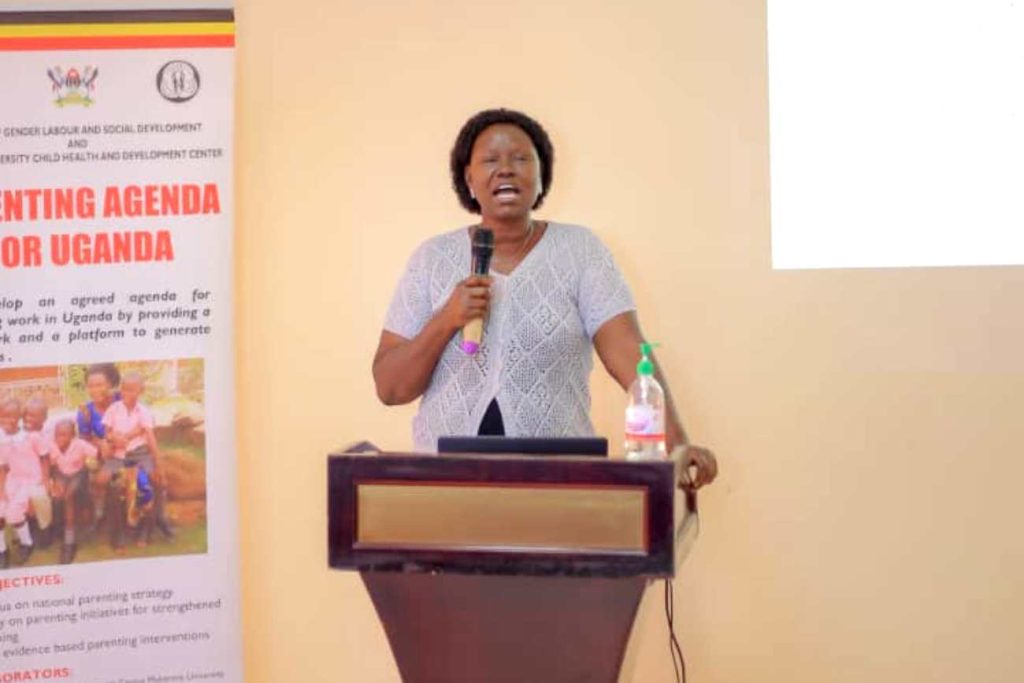 Ms. Chono also adjured the team behind the manual to use picture illustrations in the manual that can be relatable by the Ugandan parents.
Contact: Agnes Namaganda – agnesvioletnamaganda@gmail.com
Launch of Mak-RIF Round 4 Awards & PhD Call for Proposals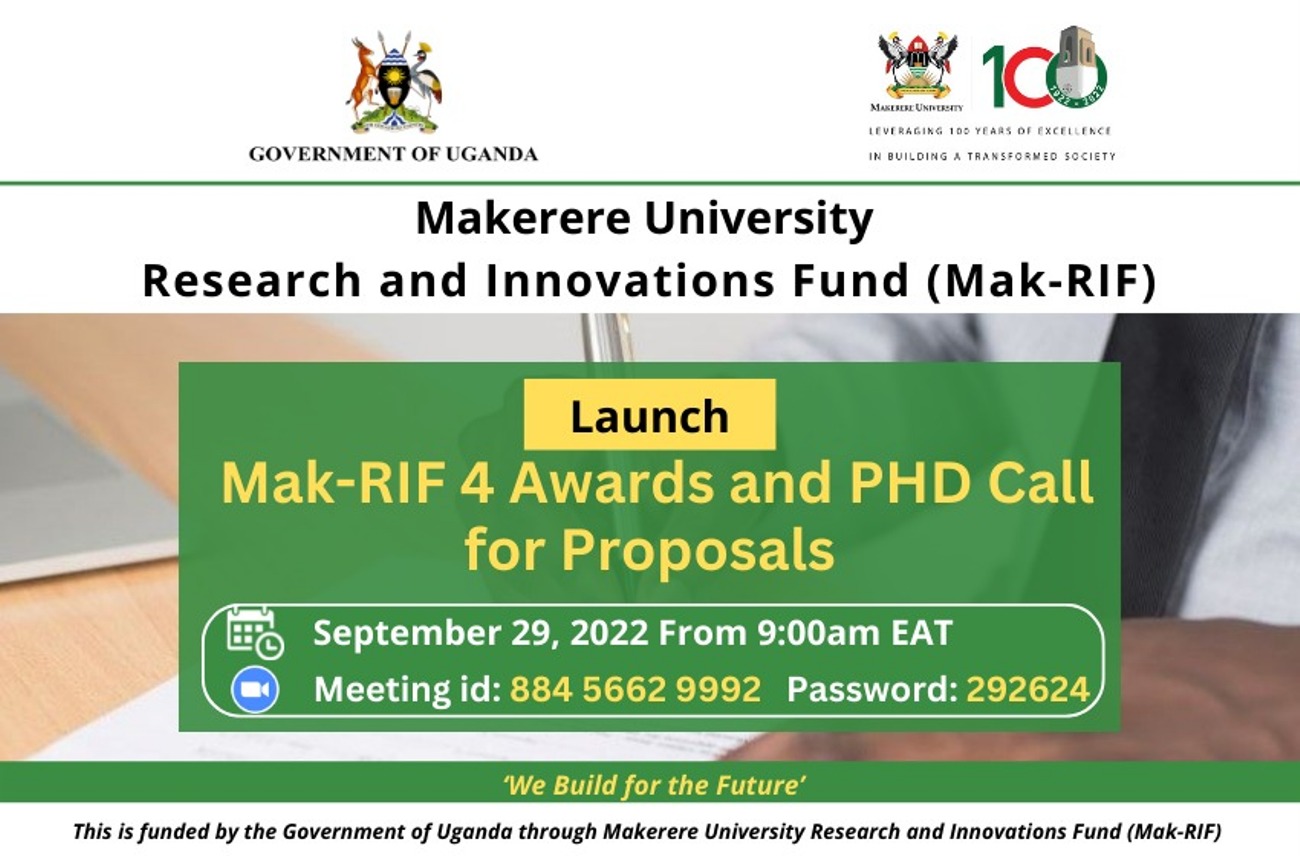 Makerere University received funding from the Government of the Republic of Uganda, earmarked to support high impact Research and Innovations. This unique initiative arose after engagements between the top University Management and the Government of Uganda. This fund illustrates the increasing importance that the Government attaches to Research and Innovation as a driver of development and transformation. The objective of the fund is to increase the local generation of translatable research and scalable innovations that address key gaps required to drive Uganda's development agenda. 
In the Financial years 2019/2020, 2020/2021 and 2021/2022 the Government of the Republic of Uganda through Mak-RIF has funded implementation of over 750 multidisciplinary research and innovations within the various Colleges, while engaging multiple stakeholders within and outside Makerere University. The Grants Management Committee (GMC) has finalized the award process for the Mak-RIF round 4 call for funding for this Financial Year 2022/2023.
The Grants Management Committee (GMC) hereby invites you to the Launch of the Mak-RIF Round 4 awards and PhD Call for Proposals scheduled to take place tomorrow Thursday 29th September 2022 from 9:00 to 10:00 a.m. EAT. 
Please use the following details to join the launch.
Register in advance for this meeting:
https://us06web.zoom.us/meeting/register/tZwpcu-urDIjE9ZgxdsbEmA2IkNMMiJVECt_ 
Meeting ID: 884 5662 9992
Password: 292624