Inaugural Deans' Workshop Addresses Research Management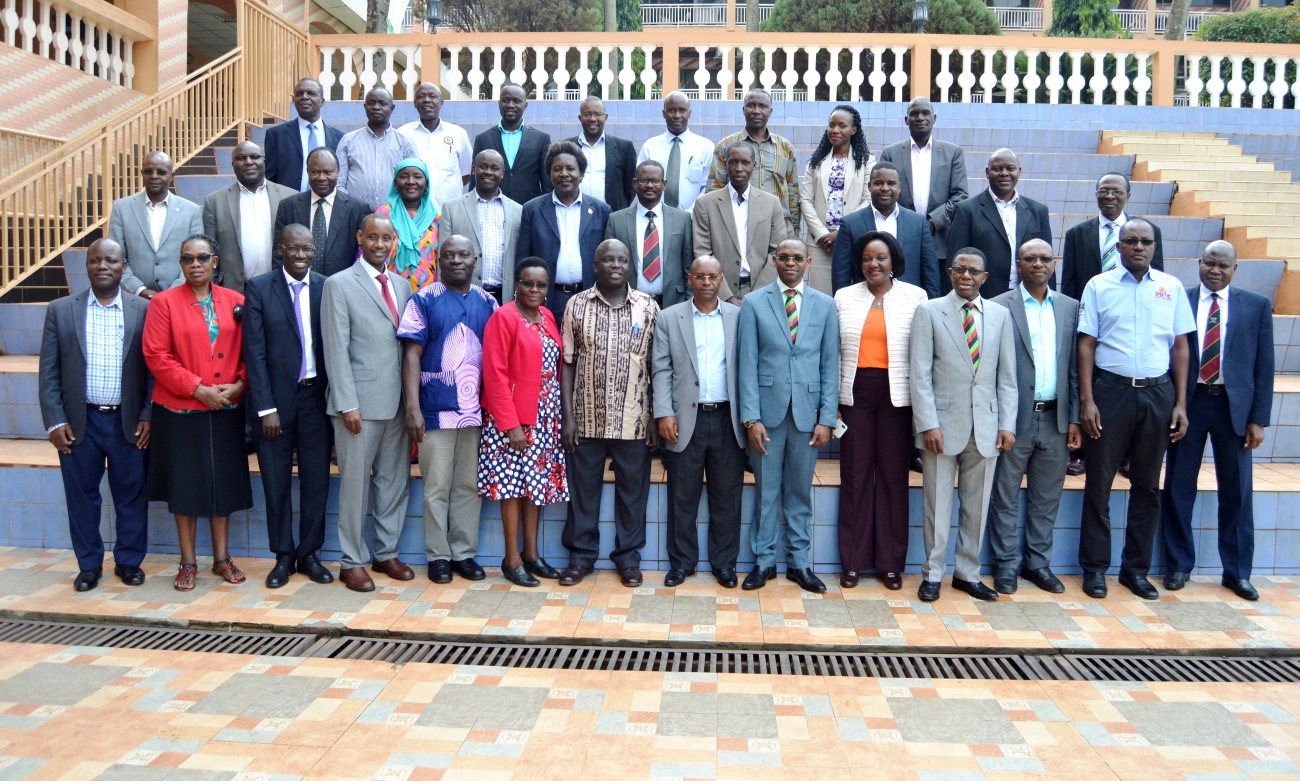 Makerere University on Friday, 14th June 2019 held the Inaugural Workshop for Deans and Directors in academic affairs under the theme "Building Institutional Capacity for Researcher Development, Funding and Management of Sponsored Research". Organised by the Office of the Deputy Vice Chancellor (Academic Affairs)-DVCAA and the Directorate of Research and Graduate Training (DRGT), the Friday event was the first in a series of training and sensitisation workshops for academic leaders at Makerere University, aimed at building a sustainable research culture and research management systems for quality and relevant research output. The workshops are supported by IREX's University Administration Support Program funded by Carnegie Corporation oF New York.
Welcoming participants to the Inaugural Workshop, the Director DRGT Prof. Buyinza Mukadasi shared that the University Management is committed to establishing Makerere as a fully-fledged research University over the period 2020-2030. This shall be achieved by placing emphasis on increasing graduate enrolment, establishing research infrastructure, strengthening research policies, mobilisation of research funding, fostering knowledge production and utilisation of research results for sustainable national development.
"This is the first in the series of training workshops. Similar ones for College Principals, and Heads of Academic Departments, Research Centres and Coordination Offices will follow in the course of the year," added Prof. Buyinza.
Presenting the rationale for the workshop, the DVCAA Dr. Umar Kakumba who represented the Vice Chancellor, Prof. Barnabas Nawangwe shared that it was a great pleasure to interact with colleagues who play a critical role in the academic affairs of Makerere University.
"Reputable Universities around the world are expected to be centres of excellence in research, innovations and knowledge or technological transfer for the wellbeing of communities and national welfare. Unfortunately research in sub-Saharan Africa has been undermined by deficiencies in research support systems, management and administration," remarked Dr. Kakumba.
The DVCAA was however optimistic that a formalised Deans' Forum, which was one of the expected outcomes of the Workshop, would nurture and institutionalise a vibrant research culture among research leaders and faculty. "We are here to inspire each other on how to excel in attracting grants and interacting with agents both within and without the country."
Delivering the Keynote address on behalf of the Vice Chancellor, Dr. Kakumba shared that universities the world over exist for the three fundamental purposes of: Generation of knowledge; Dissemination of knowledge, through teaching and learning; and Community outreach. He noted that research funding trends were steadily shifting from institutional core funding to competitive project funding and performance-based funding that rewards success in raising third-party funds.
The address also highlighted that at 38 researchers per one million people, Uganda falls way behind continental leaders Egypt and South Africa that reported approximately 679 and 437 researchers respectively for the same sample size. Scandinavian countries however reported figures above 6,000 researchers per one million people.
Nevertheless, it was noted that Makerere can take advantage of its historical brand as the region's premier university as well as collaborations and partnerships with the world's leading universities to boost its research potential. The University can also take advantage of its wide academic disciplinary specialities; at over 37% science, resident centres of excellence and alumni of high calibre spread across the globe to better leverage its research potential.
Chairing the first session on Research Governance and Organisational Capacity: Role of Central Research Office/Directorate, the Director Quality Assurance, Dr. Vincent Ssembatya while quoting the 2010 Association of Commonwealth Universities conference held in Cape Town, South Africa asserted that Universities must be "citadels not silos".
"Universities are by nature made up of thousands of staff and students across various disciplines engaged in teaching and learning, research and knowledge transfer. They should be seen to fix the problems of communities that surround them" explained Dr. Ssembatya.
Sharing from personal experience, Prof. Buyinza Mukadasi in his presentation revealed that the challenges of grants management are directly proportional to size; the bigger the grant the more the challenges faced.
"A Central Research Office is important in helping researchers to identify the potential risks associated with particular grants. Our research governance structure should be able to lead to enhancement of quantity, quality and relevant research output" said the Director DRGT.
Prof. Buyinza also shared that the revitalization of the Makerere University Press was timely, as it would help make institutional research more visible by translating findings and innovations into usable products for communities. He revealed that the Deans' Forum would foster accountability as the research leaders freely exchange grants opportunities and effective management practices.
The second session made The Case for a Deans' Forum: Effective Research Leadership for a Research-led University. The Dean School of Languages, Literature and Communication, Dr. Aaron Mushengyezi who chaired the session noted that the training workshops would inspire research teams and provide a platform for Deans to share best practices in resource mobilisation. He also called upon Deans to always share their grant writing skills with junior colleagues, "This will boost their confidence and motivate them to apply for more grants on their own."
Quoting the SAGE Handbook of Research Management by Robert Dingwall and Mary Byrne McDonnell the session presenter and Dean, Makerere University School of Public Health (MakSPH), Prof. Rhoda Wanyenze said "Research organizations particularly large ones such as universities may need units capable of doing both radical and incremental innovation."
The same Handbook she said also notes that "innovation may be better placed in smaller organizations or smaller units within large organizations."
Prof. Wanyenze shared that the MakSPH experience had shown that innovation thrives in diversity and oftentimes lies at the borderline of different disciplines. "If we do not reach out to those from different units, we could miss out on a lot of innovations" she explained.
Speaking on the capabilities that foster Effective Research Capabilities, Prof. Wanyenze said that scientific or scholarly credibility were no longer sufficient in today's dynamic environment. "Dingwall R and McDonnell MB in their Handbook of Research Management describe five additional capabilities as; the Entrepreneur, the Networker, the Collaborator, the Mentor and the Multitasker."
These capabilities, she said, could be developed by research leaders over time and/or achieved through appropriate team organization. The Dean further observed that teaching and research are synergistic and as such, delivering stability and small incremental change is required to address both. She nevertheless warned that cutting-edge research is inherently disruptive.
The third session of the day on Research Funding and Building Functional Networks for Makerere was chaired by the Deputy Vice Chancellor (Finance and Administration)-DVCFA, Prof. William Bazeyo, a renowned grants mobiliser. In his remarks, the DVCFA thanked Dr. Kakumba for championing the Inaugural Deans' Workshop and inviting him to chair the session.
He spoke on the importance of forging research networks, as these enable the collaborating parties to prolong the life of research and innovations beyond the duration and funding of projects under which they were nurtured.
"We must also establish an autonomous grants management system for all our units if we are to improve research management and output" added Prof. Bazeyo.
Delivering the presentation, MakSPH's Dr. Roy William Mayega observed that whereas universities with their high concentrations of experts, facilities, ideas and mentors have a key role to play in research and innovations, funding that ensured sustainability and continuity of research remained a big problem. "Many low-income countries have not prioritised investments in research leading to weak research infrastructure and heavy reliance on grants."
This was backed by a 2019 LASER-RAN assessment of 27 universities in Africa, which showed that over 70% of research funding originates from outside the continent. Whereas Governments were shown by the same assessment to contribute 9.7% of the research funding, the private sector at 3.8% made the least contribution.
Dr. Mayega also pointed out that research with no clear path to translation, disconnect with development priorities and inadequate grants writing capacity were threats to research in our universities. Others cited were; few super-experienced researchers, inadequate financial management capacity and bureaucracy.
"Our knowledge products are mostly academic publications that are not easily understood by funders. We need to translate our research into simpler language and impactful innovations" he explained.
Dr. Mayega therefore called for increased support to young researchers by putting in place grants targeting young scientists as well as supporting the publications and career paths of non-teaching research support staff. He also proposed increased internal cross-disciplinary networks, improved research-to-translation support and improved research support infrastructure as some of the incentives to help build functional research networks.
Charing the last session of the day, the Dean School of Women and Gender Studies, Dr. Sarah Ssali reassured the Deans and participants at the workshop that Makerere University was in the process of developing a policy on grants, which would incentivise more researchers and units to undertake research. "We will advocate for a policy that enables Schools or units from which the grants originate to share in or retain a good percentage of the overhead."
Delivering the presentation on Incentivising Research & Researcher development in Universities, the Deputy Vice Chancellor Research, Innovation & Extension and Acting DVCAA at Kampala International University (KIU), Prof. George Nasinyama expressed happiness to be back at his alma mater, an institution that he previously served as Deputy Director Research under DRGT.
Prof.Nasinyama revealed that there was a paradigm shift in the nature of knowledge generation from the Ivory Tower and its connotations of mono-disciplinary research to the Engaged University with its multidisciplinary, participative research that was uncertain and exploratory in nature. "However, there is also a third GloCal mode of Universities with local meaning but global reach, which place emphasis on clusters and networks and accountability to various stakeholders."
He stated that many African Universities still faced challenges with massification and teaching overload which leads to the vicious cycle of 'teach or perish'. This, he said, necessitates lecturers to rush from one overcrowded lecture room to another, resulting in reduced thirst for research (libido sciendi).
Prof. Nasinyama nevertheless said that researchers at Makerere University can be incentivised in three main ways namely; Government support to a research fund or through subsidy, Institutional incentives based on performance at either individual or departmental level, and support to researchers that bring income to the University by sharing overhead costs.
"In South Africa, the Department of Higher Education and Training (DHET) provides a publication subsidy to universities of approximately US$9,000 per publication unit, which is equivalent to a peer-reviewed, accredited journal article or book chapter by one author. However, this scheme is absent in many African Countries" remarked Prof. Nasinyama giving an example of a Government subsidy.
At the conclusion of the Workshop, participants present, guided by the day's able moderator Dr. Patrick Byakagaba agreed to form a seven member Interim Deans' Forum with the DVCAA Dr. Umar Kakumba as the Patron. Nominated members were; Prof. Rhoda Wanyenze-CHS (Chairperson), Dr. Edward Bbaale-CoBAMS (Vice Chairperson), Dr. Aaron Mushengyezi-CHUSS, Dr. Robert Tweyongyere-CoVAB, Dr. Grace Kibanja-CHUSS, Dr. Ronald Naluwairo-LAW and Dr. Gilbert Maiga-CoCIS.
Article by Public Relations Office
African Universities urged on developing comprehensive safeguarding policies with critical elements of safety & protection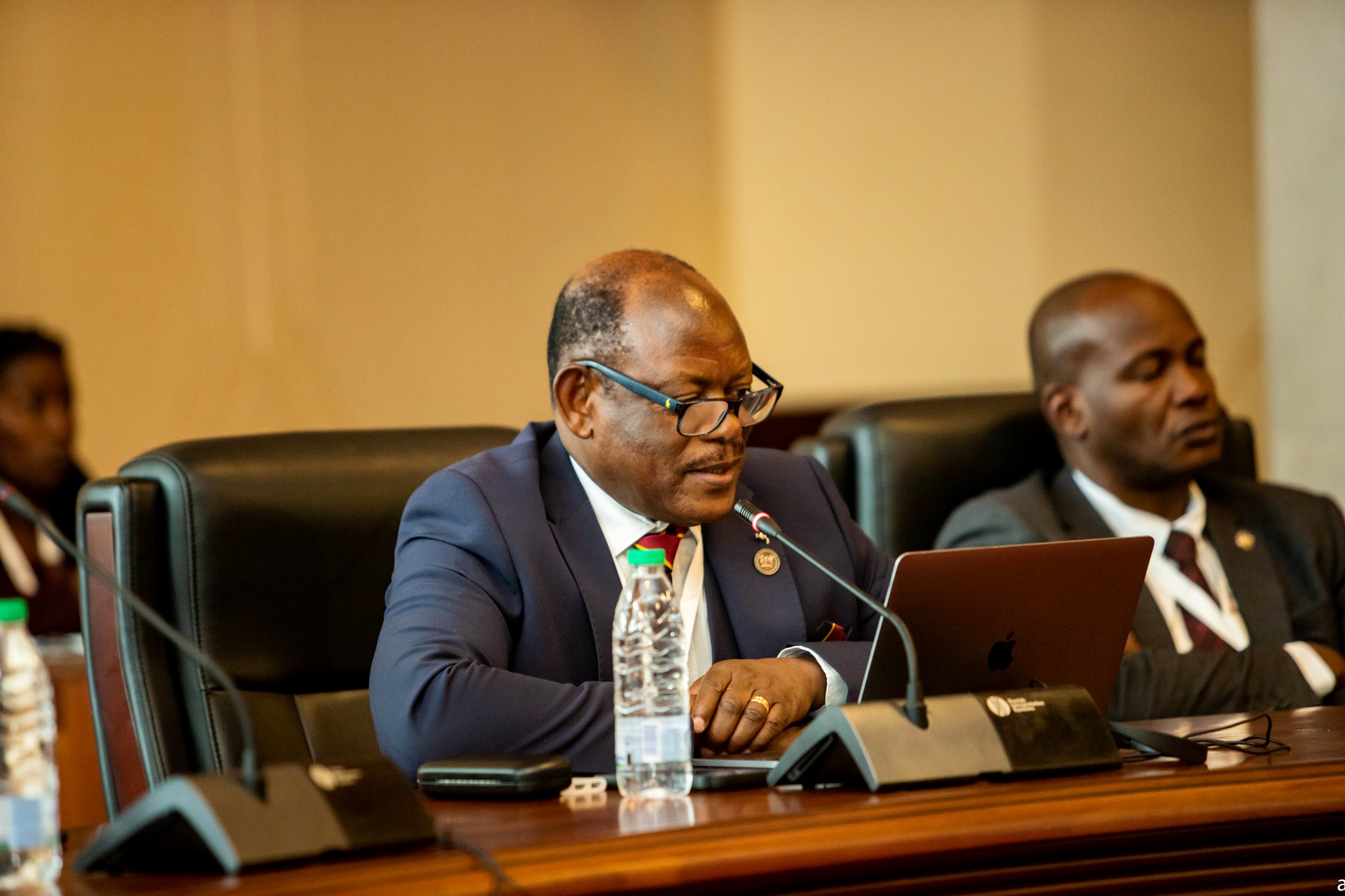 The Vice Chancellor of Makerere University, Prof. Barnabas Nawangwe has urged Universities and other institutions of higher learning in Africa to embrace the approach of having comprehensive safeguarding policies where important elements of safety and protection are considered and all the common forms of risk, abuse and harm are emphasized.
This was during the Vice Chancellors' Forum, one of the high powered side events of the RUFORUM Annual General Meeting that provides significant platforms for Vice Chancellors of all RUFORUM member Universities to engage, discuss, deliberate and guide on how universities, government and development partners can support the RUFORUM vision and mission of becoming a leader in higher agricultural education.
The Vice Chancellors' Forum 2023  that was held in Yaoundé Cameroon during the 19th RUFORUM Annual General Meeting that proceeded from 28th October- 2nd November 2023 was the most attended ever with over 150 Vice Chancellors from 40 African countries and other parts of the world. The Forum deliberated on emerging and contemporary issues in higher education to strengthen university systems, promote inclusion and enhance the relevance of universities in national and regional development.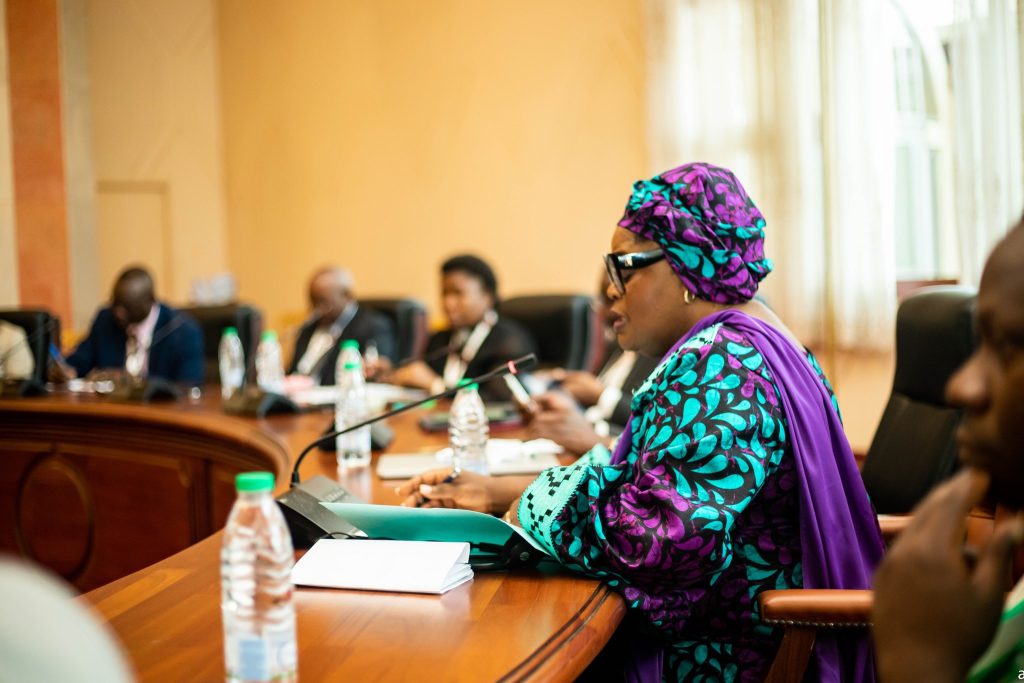 In her welcome speech, Prof. Theresia Nkuo-Akenji, RUFORUM Board Chair and Vice Chancellor University of Bamenda, Cameroon welcomed all Vice chancellors in attendance and acknowledged their strong commitment to the RUFORUM as a Network. She also appreciated the efforts of the Vice Chancellors in setting the agenda for the network to ensure its competitiveness.
According to her, RUFORUM has come of age but growth across every life's journey comes along with its own challenges and opportunities. She therefore thanked all the Vice Chancellors that have committed and continue to clear the membership fees in time on annual basis. "Your contribution of US$5,000 is what keeps the Secretariat operational," she said.
Prof. Theresia Nkuo-Akenji drew the attention of the Vice Chancellors to some critical issues such as low institutional burn-out rates of grant funding, the terrible completion rate of graduate students across the network, curriculum reviews that do not incorporate innovative academic programmes and policies that do not respond to global discourses. Noting that such issues have posed serious barriers achieving the network's objectives.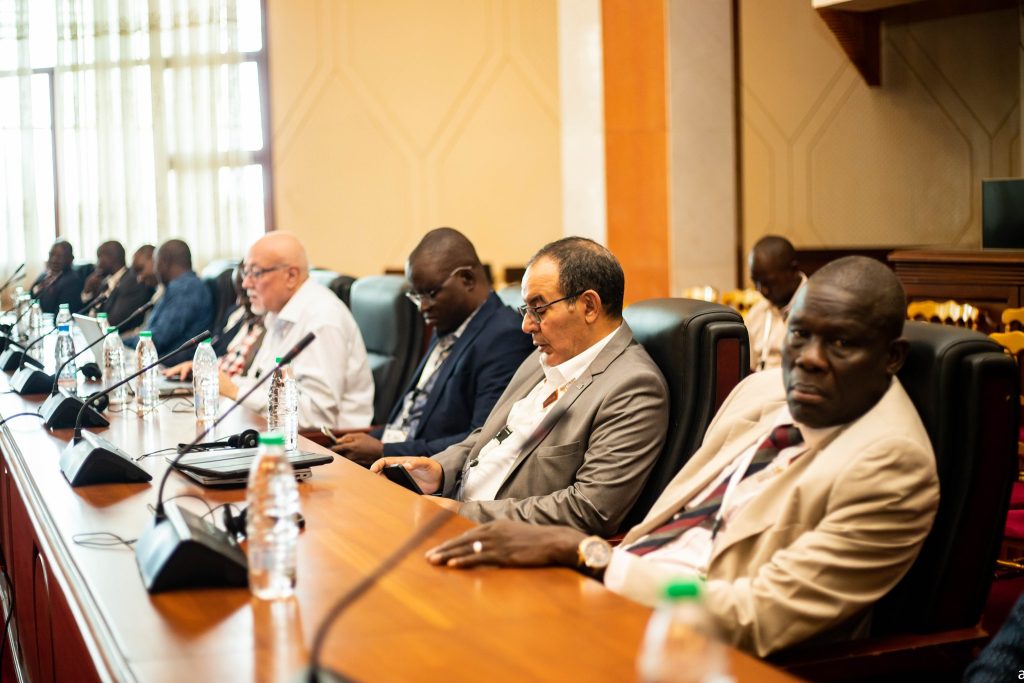 She urged all universities to collectively support the RUFORUM Secretariat during resource mobilization. "It is important to note that RUFORUM Secretariat is not a donor as many of the members might perceive it. Rather, RUFORUM Secretariat works with all of us to raise resources that can either be sub-granted and/or directly disbursed by the funding agency to each of the universities that is participating. The Secretariat can support the universities efforts in training and ideation processes as well as brokering partnerships with ease. However, we need to ensure that we are all cooperative," She stated. Presenting a lead paper titled, Enhancing Safeguarding at institutions of higher Learning, Prof. Nawangwe noted that Makerere University  is committed to being a professionally governed, equitable, inclusive and gender mainstreamed institution. In line with this commitment, Makerere University has cited the need to have a comprehensive safe guarding policy that is intentional in ensuring that important elements of safety and protection are considered and all the common forms of risk, abuse and harm are emphasized.
According to Prof. Nawangwe, over the years Makerere University has built a record of governing and administrative policies and frameworks such as the Makerere University Policy and Regulations against Sexual Harassment, Makerere University Gender Equity Policy, the Student Accommodation Policy, the Risk Management Plan, the  Policy on Persons with Disabilities, the Human Resources Manual as amended, Information and Communication Technology Policy  which addresses issues of cyber security  and abuse and the Open Distance and E-learning Policy. However, these do not adequately and comprehensively address the key elements of safety and protection.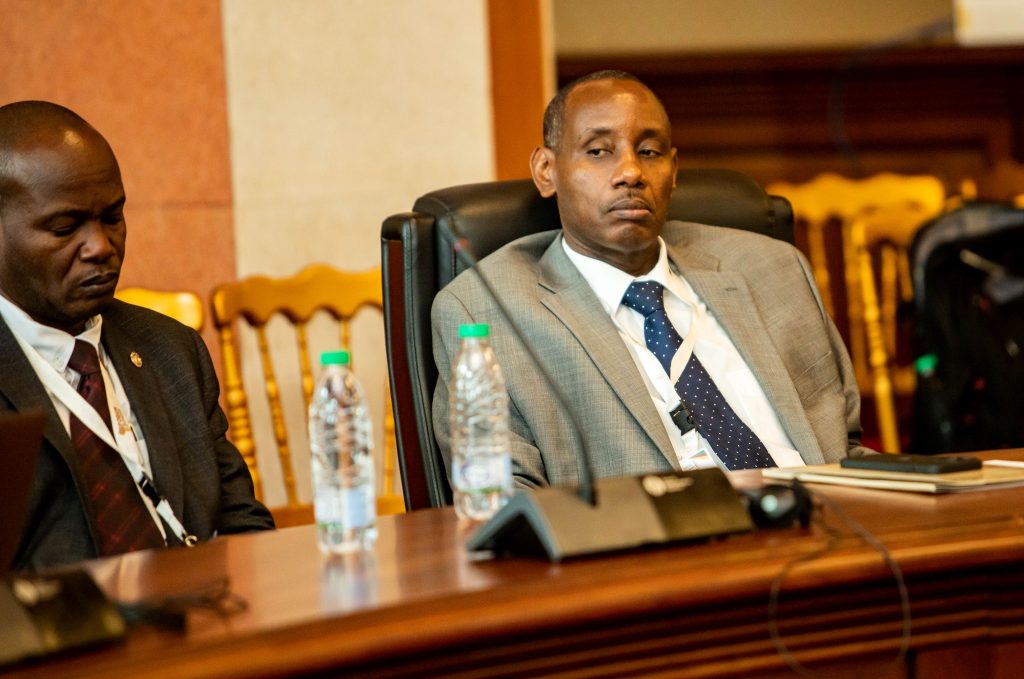 "These policies only feature identification and prevention as elements of safeguarding hence guidance on the report procedures are least provided for. They much highlight emotional risk and harm and neglect cyber security threats, financial exploitation, limitation of academic freedoms for staff and students," he said.
"All in all, the policies lack some of the internationally considered forms of risk, abuse and harm.  In Africa, we are the second recipients of refugees in the whole world, but we lack anything about protecting refugees in our policies and some of the policies do not have the strategic plans to address any form of risk, abuse and harm," he added.
He mentioned that the COVID 19 pandemic escalated the issue of mental health with so many cases of mental illnesses globally, an indicator that it is only in a safe and protected environment that people are mentally healthy to be fully creative and innovative.
The Vice Chancellors Forum 2023 also deliberated on topics such as exploring mechanisms for integrating universities into national and regional innovation systems and aligning African agricultural higher education to the future-of-work on the continent and globally.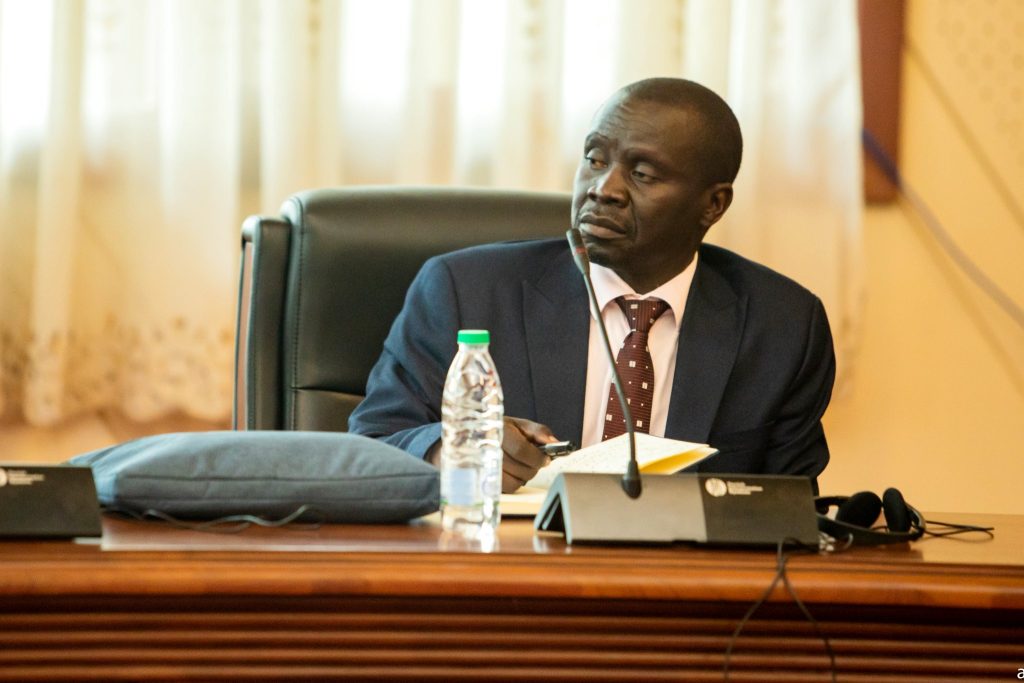 Presenting on behalf of Prof. Bonang Mohale, Chancellor, University of Free State, South Africa, Agnes W. Mwang'ombe, a Professor Emeritus of Plant Pathology- Department of Plant Science and Crop Protection- University of Free State said that university education has become very competitive yet it is crucial for universities to remain ahead and relevant to their clients and other stakeholders through inclusive virtual modes that have set in new dimensions such as in-house pool of talent that in most cases await to be tapped. She mentioned that it is high time for Universities to shun away from the rampant blame games of how African graduates are not ready to tackle community challenges and focus on revamping, modifying and creating new systems of conducting research.
"As universities, we are expected to produce relevant information, knowledge, technologies, and innovations to fulfill aspirations; develop mechanisms to tap on human resource and mobilize research funds for the university. There is need for actual retooling of academic staff to be able to harness the various competences and skills represented in the universities including students through building alliances and effective teams to grant calls with wider society impact," she said.
In the context of food and nutrition insecurity, Prof. Mwang'ombe noted that the changing climate has dwindled natural resources and increased social and economic inequalities hence raising concerns for more health food systems and eco-system services. She therefore called for collective efforts towards building resilience for sustainable agriculture and economic empowerment of those most affected by climate change through bio diversity restoration using natural based solutions.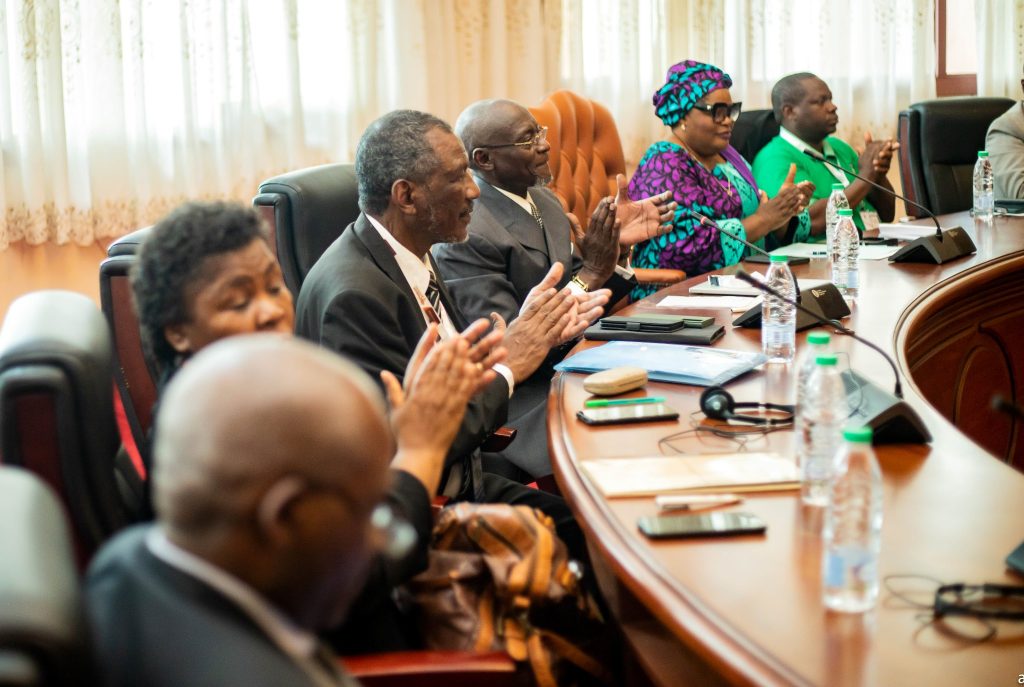 "Food and nutrition is constrained by many factors including the heavy reliance on very few staple crops yet Africa has the diversity of crops some of which can handle some of the current situations," she noted.
Painting a picture of the Future of Work for a competitive Africa, Prof. Peter Kamwi Matengu, Vice Chancellor, University of Namibia, was concerned about the role of higher education in developing interventions as a mitigating factor towards decreasing jobs in the agricultural sector. According to him, a report published in 2023 by the World Economic Forum recorded 673 million jobs across the globe. It is however expected that this number will decline by 83 million hence creating a job deficit of about 2%.
"It is not surprising that the field of agriculture which has increasingly been mechanized and automated will lose up to 60% of the jobs. The World Economic Forum report also notes that although the automation in Agriculture will create up to 25% of jobs, it is also expected that 75% of job will be lost in Africa if there is no intervention of up scaling and re scaling. This also means that 44% of the workers whose skills need to be upgraded will face a disruption," he said.
Prof. Kamwi Matengu called upon universities in Africa to undertake relevant, impactful, responsive research that majorly focus on participation.  " The kind of research, I am talking about should enable us translate our knowledge into practice  and African education should focus on national self- reliance and train people to be internationally competitive and to be very  aware that we have  the responsibility of the welfare of everyone,"  he emphasized. The Vice Chancellors' Forum 2023 was moderated by Prof. Roger Tsafack Nanfosso, Vice Chancellor, University of Dschang and Canon Prof. Olivia Nassaka Banja, Vice Chancellor of Ndejje University.
Call For Expression of Interest: MURBS Independent Trustee (RE-ADVERTISED)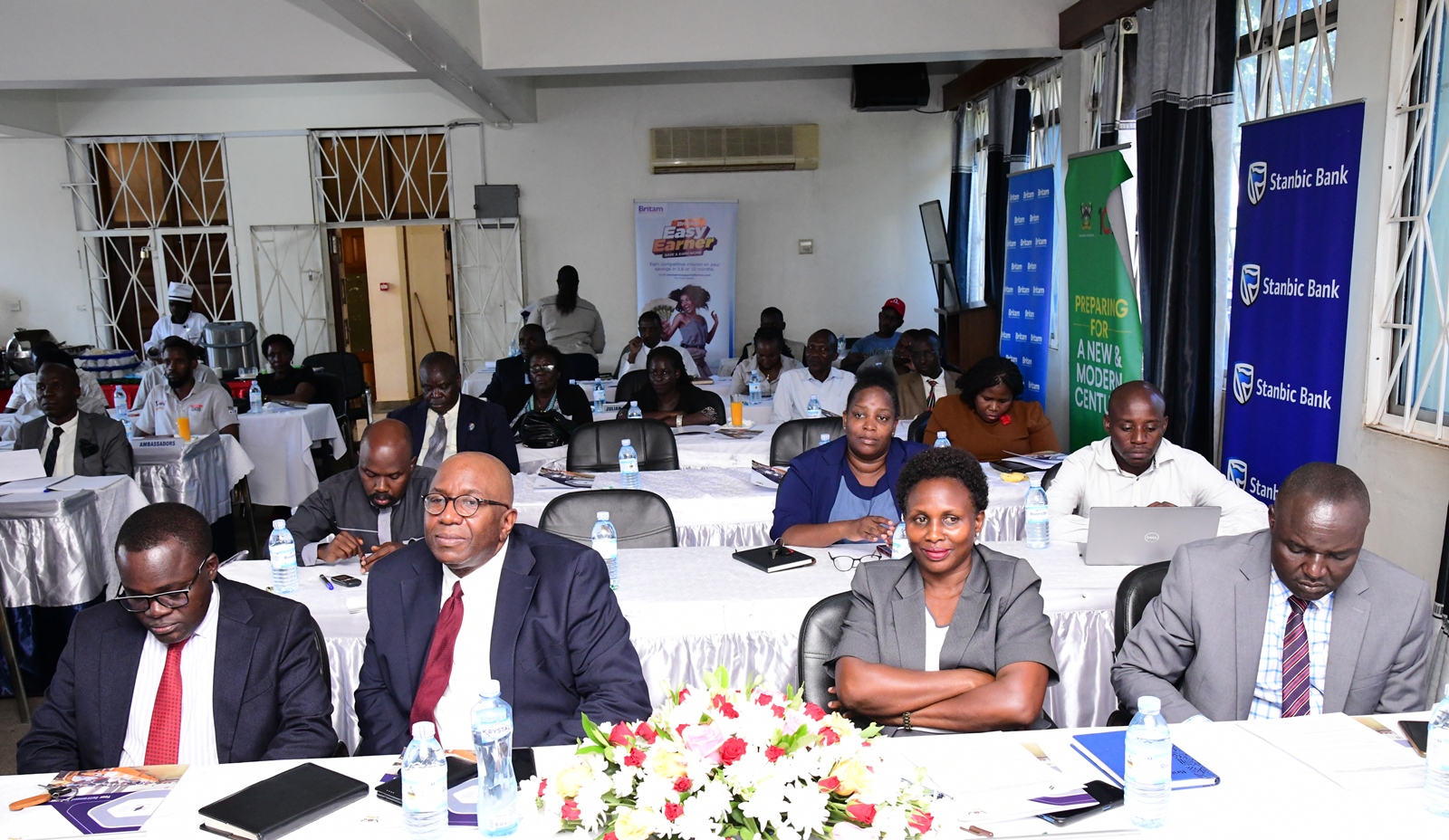 Makerere University Retirement Benefits Scheme (MURBS) is a Scheme for Makerere University staff. MURBS was established under irrevocable trusts with effect from 1st April 2009. MURBS was set up by Makerere University for the purpose of providing retirement benefits to employees of Makerere University upon retirement from the University. The Scheme is governed by a Board of Trustees whose fiduciary mandate is enshrined under the Trust Deed and Scheme Rules. MURBS is a Mandatory Employer-Based Scheme that is licensed with the Uganda Retirement Benefits Regulatory Authority (License No. RBS.0005).
MURBS is inviting Eligible Individuals to submit their Expression of Interest to join the MURBS Board of Trustees in the capacity of an Independent Trustee.
Eligibility Criteria for the Independent Trustee of MURBS
Individuals interested in this role should satisfy the following Eligiblity Criteria:
a) Meet the MURBS Fit and Proper Criteria (Download the form from the MURBS website at https://murbs.mak.ac.ug/join-our-team/);
b) A minimum of a Postgraduate qualification in any of the disciplines; Strategy Planning and Management; Pension Administration and Management; Finance or Commerce, Investments; Insurance, Statistics, Actuarial Science, Economics, Mathematics, Literature, or Law;
c) At least 3 years' experience as a member of the Board of Directors of an entity with assets not less than Ushs 50bn or at least 3 years' experience as a Trustee of a Retirement Benefits Scheme whose Fund value is not less than Ushs 50 bn; and,
d) Not a member of staff of Makerere University or a member of Makerere University Council in the last five (5) years.
Submission Deadline: 3:00 pm on 19th December 2023.
Detailed Terms of Reference to support response to this call can be accessed via the link: https://murbs.mak.ac.ug/join-our-team/ or by sending an email to info@murbs.mak.ac.ug to request the same.
The 19th RUFORUM AGM in Yaoundé calls for consolidated efforts towards transforming higher agricultural & tertiary education to contribute to sustainable development & food security in Africa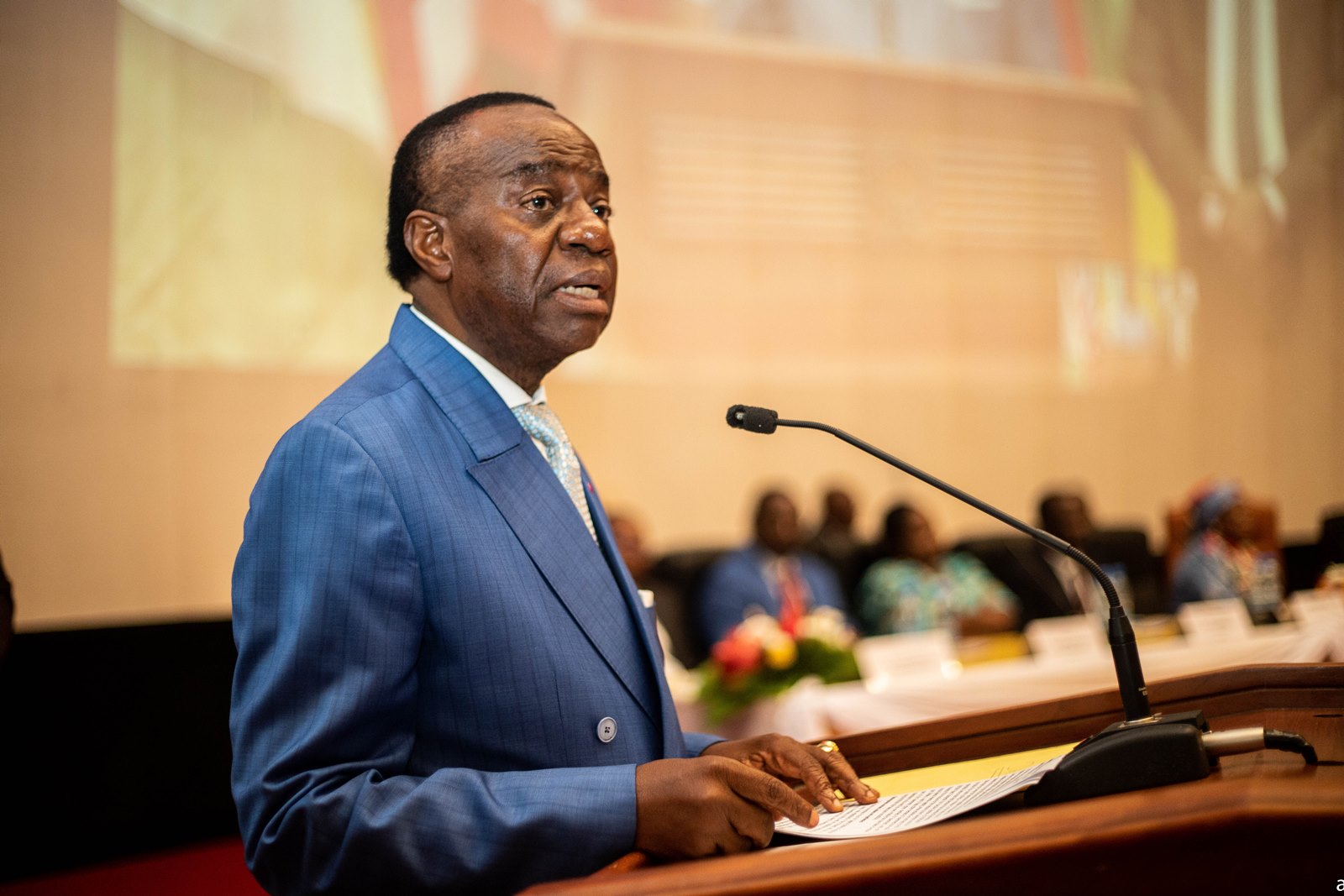 The Regional Universities Forum for Capacity Building in Agriculture (RUFORUM), a consortium of 163 universities in 40 African countries held its 19th Annual General Meeting at the Palais De Congres in Yaoundé, Cameroon from 28th October to 2nd November 2023. The first of its kind in West and Central Africa, the RUFORUM AGM 2023 provided an opportunity for over 600 delegates from Africa and beyond including; Ministers, Development Partners, University leaders, students, private sector leaders; farmers and farmer representatives; emerging and early career researchers as well as other key stakeholders in agriculture and higher education to share experiences and chart a way forward for transforming higher agricultural and tertiary education to contribute to sustainable development in Africa under the theme: Transforming Higher Education to Sustainably Feed and Create Prosperity for Africa.
Officially opened by His Excellency Paul Biya, President of the Republic of Cameroon, represented by Professor Jacques Fame Ndongo, Cameroon's Minister of State, Minister of Higher Education, the 19th RUFORUM Annual General Meeting in Yaoundé provided a platform for participants to deliberate on key strategies for transforming higher agricultural and tertiary education to contribute to national, continental and global development as well as building consensus among key stakeholders in agriculture and higher education on the actions required to strengthen the role and/or integration of universities in agricultural and national development processes in line with the aspirations of the African Union Agenda 2063 'The Africa We Want'.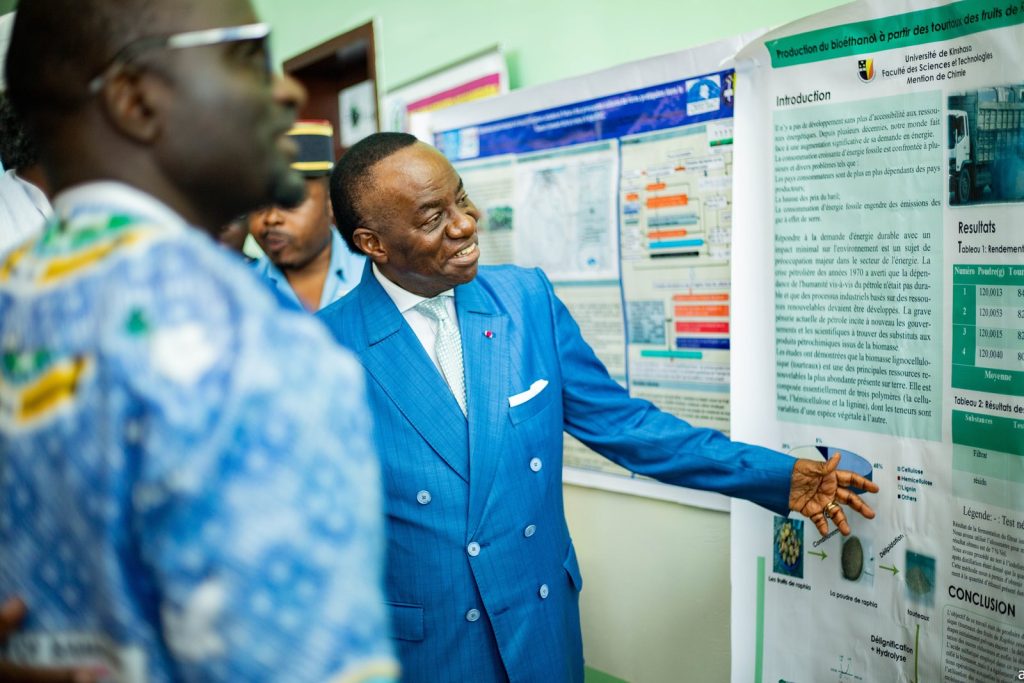 In a speech presented by Professor Jacques Fame Ndongo at the official opening ceremony, His Excellency Paul Biya, President of the Republic of Cameroon stressed RUFORUM's significant efforts to support the African Union Agenda 2063 when he said, "RUFORUM's vision 2030, makes the body a significant contributor to transformation of Africa and vehemently seeks to harness the discovery, engagements and learning of vibrant transformative universities to catalyze sustainable, inclusive agricultural development to feed and create prosperity for Africa."
According to him, it is worth indicating that agriculture in Africa should be understood in its broadest sense to include but not limited to animal and crop production, livestock, wild life, fisheries and forestry. Hence RUFORUM's mission since its inception in 2004, of strengthening the capacities of universities to foster innovation responsive to demands of small holder farmers through the training of higher quality researchers, the output of impact-oriented research and maintenance of collaborative working relations among researchers, farmers, national agricultural research institutions, the Private sector and government is worthy prioritizing.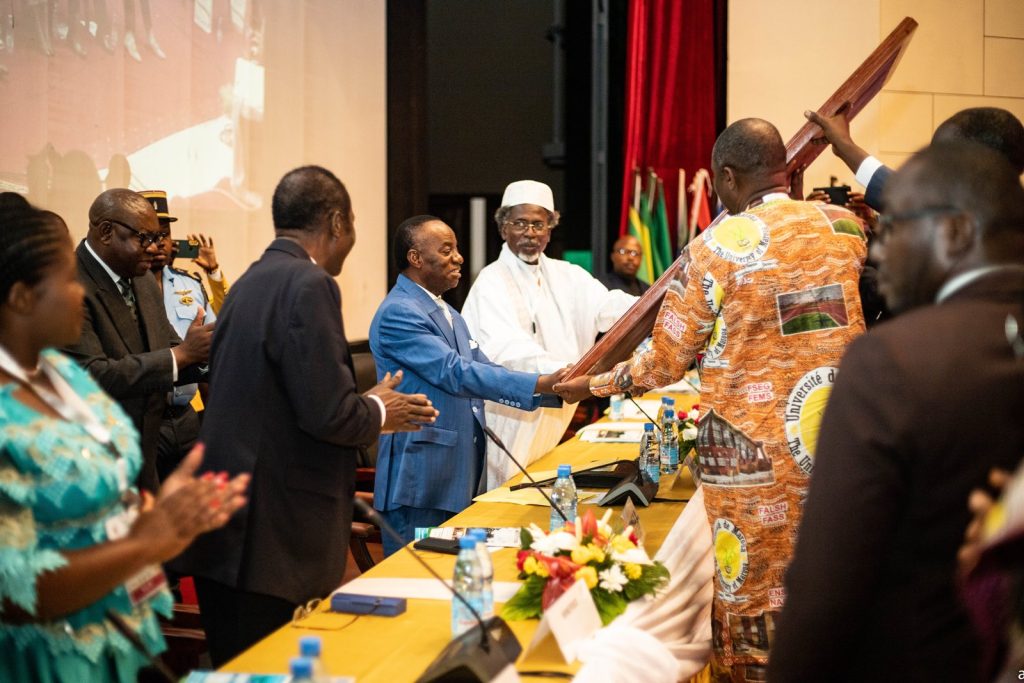 He called upon participants to use the meeting forum to change the face and image of the African continent through constructive and fruitful deliberations on agricultural production, food safety research and better health food security. To him the RUFORUM AGM is a bigger opportunity to think and act, make proposals, formulate recommendations and necessary resolutions which if acted on can change the face of the African continent.
"This is the turning point for the African continent to think big and have the courage to dream big. This is our opportunity to make a difference in our world. This is the opportunity Africa needed to change the target of its demand of action. We have to mutualize and federate our actions and voices in the interest of a united, strong and prosperous Africa," he said.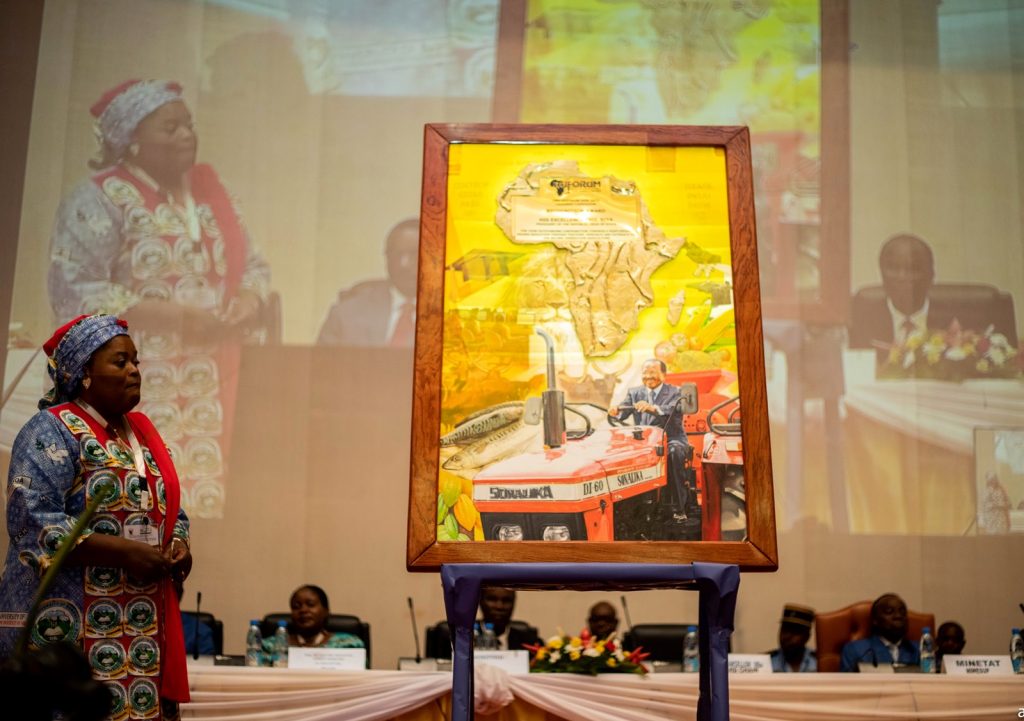 The 19th RUFORUM Annual General Meeting carried a unique vibrant turn as being the first to be held in West and Central Africa. The weeklong event broke the record as the most and well attended ever with over 600 participants across the region as well as international delegates. The colorful event was embroiled with informative, constructive, edutainment activities in form of pre-AGM events, side events, Business Meetings, capacity building and mentoring sessions, scientific conferences, poster sessions and exhibitions well aligned to key thematic areas as well as the AGM theme: Transforming Higher Education to Sustainably Feed and Create Prosperity for Africa.
Additionally, high-level policy dialogues with Ministers, Senior Government Leaders and Development Partners were held to review the finance and other resource mobilization strategies as well as following up on the actualization of the available national, regional and global policies geared towards higher education transformation and ensuring of food security in Africa.
Speaking at the Opening Ceremony, Prof. Theresia Nkuo-Akenji, the RUFORUM Board Chair and Vice Chancellor University of Bamenda thanked His Excellence Paul Biya and the Government of Cameroon for accepting to host the 19th RUFORUM Annual General Meeting and equally appreciated the financial support towards the same cause.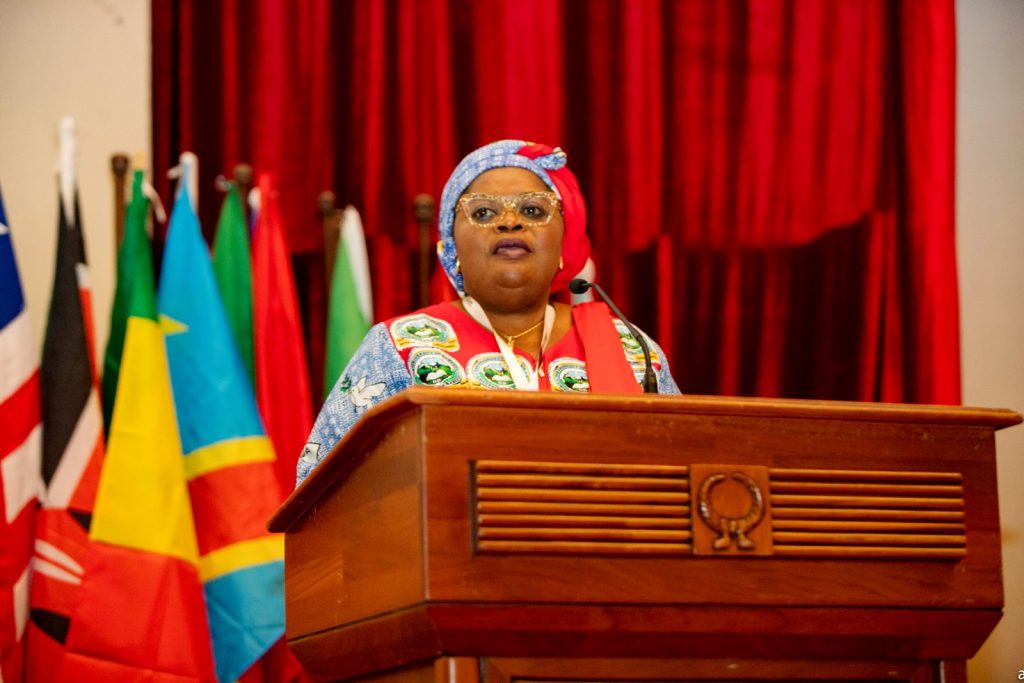 In a special way, Prof. Theresia Nkuo-Akenji thanked the Ministry of State for Higher education and all the sister ministries of Government of Cameroon that worked hard to see to it that the 19th RUFORUM AGM is a success. Equally, the Board Chair, extended her sincere gratitude to the people of Cameroon for the warm reception and support.
"My special tribute goes to the members of AGM 2023 Sub committees. You have indeed done a great job throughout the ten months of organizing this significant event. On behalf of RUFORUM Network, I thank you. To the RUFORUM Secretariat under the dynamic leadership of Prof. Patrick Okwori, accept our immense gratitude for your strong determination and dedication," she gratefully said.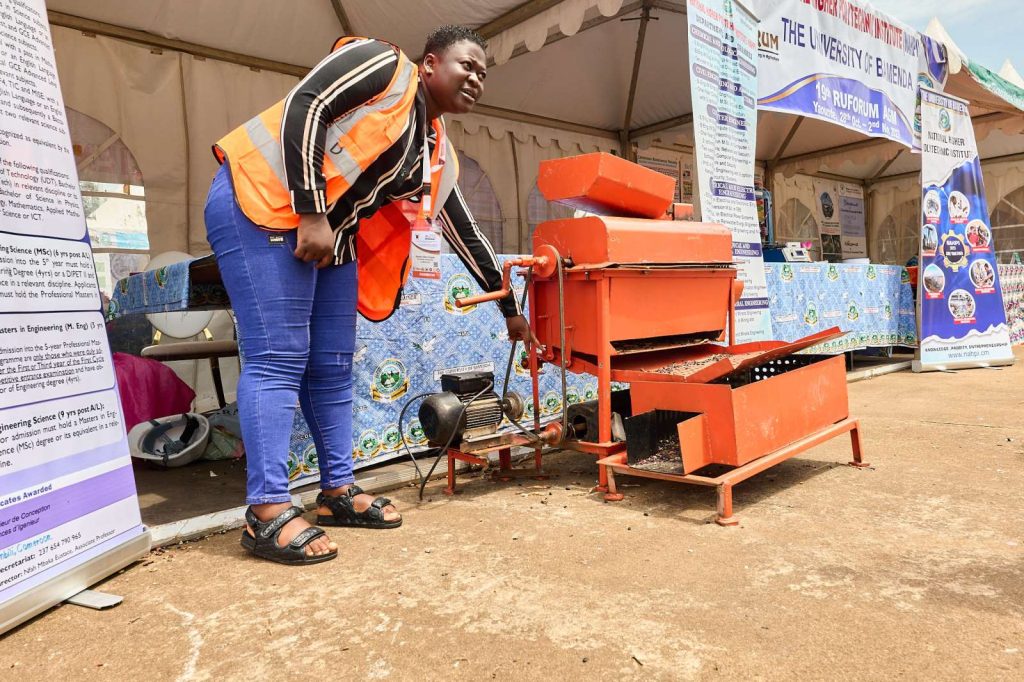 She recognized the tremendous achievements and developments aligned to RUFORUM's nineteen years (19) of existence noting that the strong network has wisely selected its priority areas of focus to transform higher education and agricultural sector in Africa as;
Reform the training agenda for Africa to meet the development needs
Entrepreneurship and business incubation for wealth creation
Research for Development and wealth creation
Partnerships for scale and impact
"As African people, permit me to use the adage of a broom; it is easy to break a single broom piece but when you combine several small brooms together they then make a broom stack that will not be easy to break. The collective power that RUFORUM has put together through 163 universities from across 40 countries bears such strength. The Vice Chancellors gathered here today remain committed to the core values and foundations of the network. To illustrate this Your Excellency, each of the Vice Chancellors meet their own costs of participation." She happy said.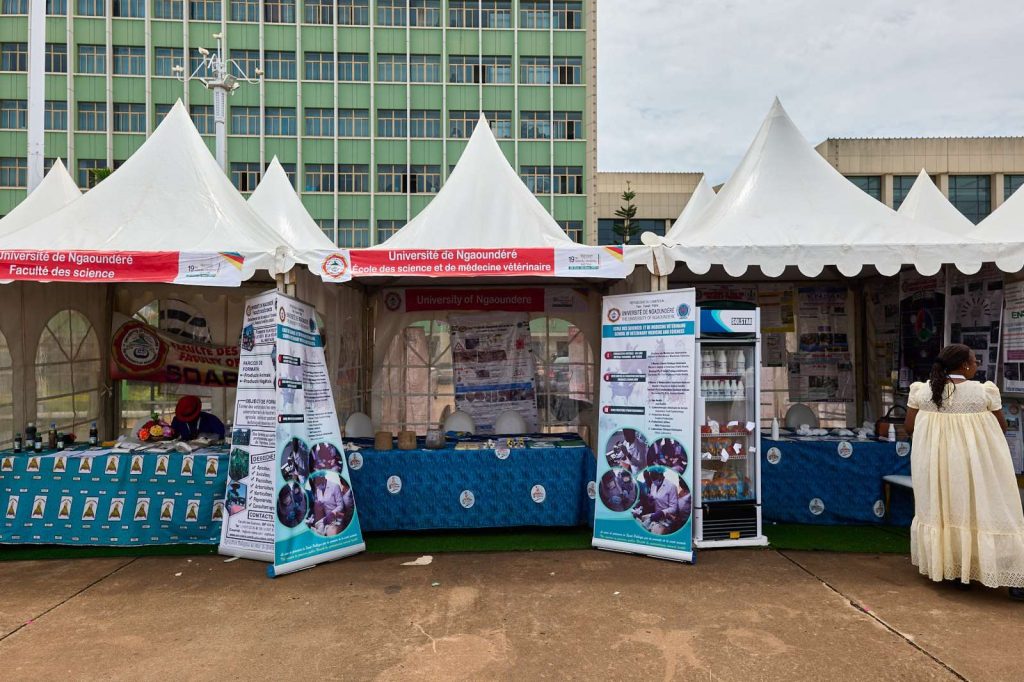 In the same spirit the RUFORUM Executive Secretary Prof. Patrick Okori deeply thanked the host Universities that is, University of Bamenda, University of Ngaoundere, University of Dschang, University of Buea and University of Maroua under the strong and able leadership of the RUFORUM Board Chair, Prof. Theresia Nkuo-Akenji for successfully hosting the 19th RUFORUM Annual General Meeting.
He also recognized the Former Vice Chancellor of University of Ngaoundere Prof. Florence Uphie Chinje Melo who heavily supported the AGM preparations. He was astonished with the presence of the Africa Development Bank, MasterCard Foundation, research international communities, RUFORUM for Agricultural Research in Africa, the Africa Forum for Agricultural Advisory Services, sub regional Agricultural organizations such as the Association for Strengthening Agricultural Research in Eastern and Central Africa (ASARECA), the Centre for Coordination of Agricultural Research and Development for Southern Africa (CCARDESA) and the West and Central African Council for Agricultural Research and Development (CORAF).
"You have all provided support for this engagement, thank you very much. Together we will continue this journey of transforming Africa's Agricultural and higher education to produce human resources and development solutions that Africa and indeed the world needs," he said.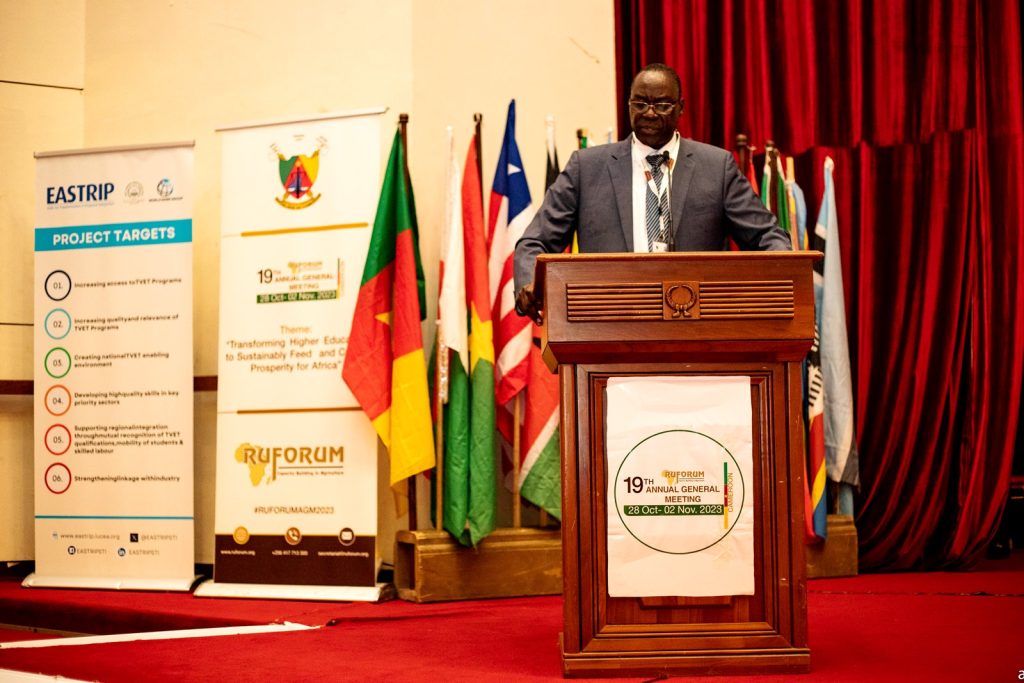 Reflecting on the AGM's theme, Prof. Okori emphasized the need for Africa to become food secure when he said, "Africa must be an equal opportunity creator for the young generation, it must create wealth for its people and provide opportunities for the present and future and these are well summarized in agenda 2063. It is our collective duty therefore to turn these opportunities and actions into investment."
According to him, the RUFORUM Network remains strong in building capacity and providing the necessary development solutions and opportunities. He noted that Africa generates about 10-12 million job entrants annually but the continent's economy in its current configuration can only produce 3 million jobs. To him, for Africa to therefore reap from its demographic dividends, there is need to strengthen the paths to demographic transition of keeping young girls in school.
Prof. Okori also mentioned that RUFORUM is currently intensifying its inclusion and diversity targets. From 45%, the network has an ambitious target of at least 70%. "We must slow the rate at which girls give birth when young. It is the only way we are going to benefit from our population dividend," he said.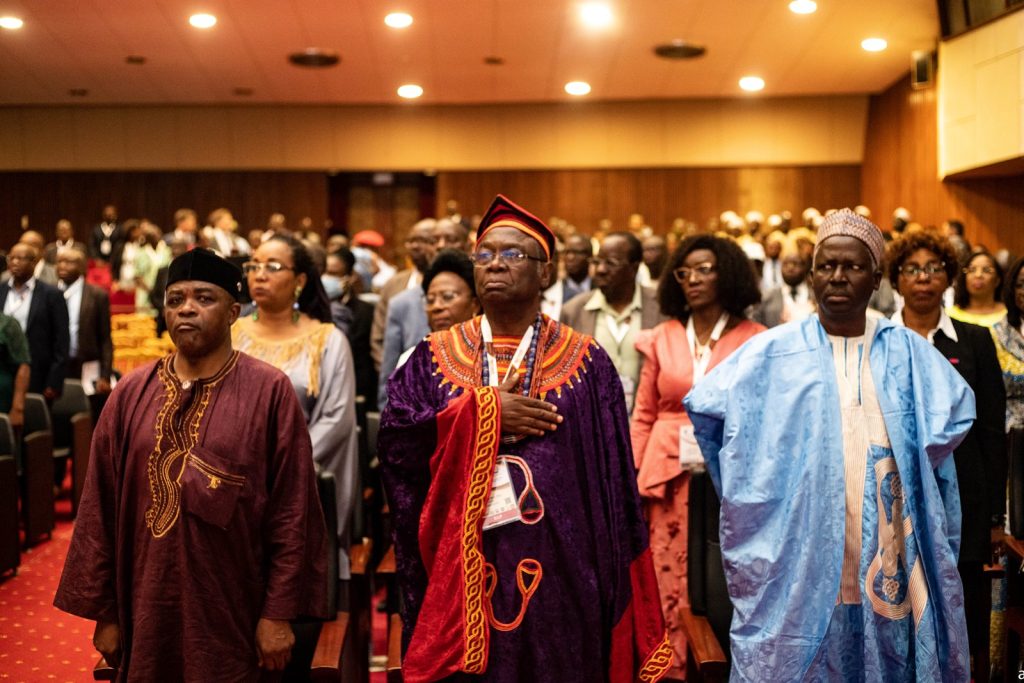 According to him, the higher degree needs for Africa is pretty dire. The World Bank recommends 10,000 PhDs to Africa. This can be compared to India whose signal population of 1. 4 billion registers 24000 PhDs a year. The pressure therefore on Africa's side to intensify graduate training is real.
"Our graduate training in sciences therefore is one of the drivers to achieve this and it is the immense reason as to why in this meeting we have social and development partners. We are launching a journey with the Africa Development Bank that will bring us together as apex organizations in Africa to work together and solve our own challenges. However, as we do all these, we need to celebrate Africa. We should be recognizing and celebrating people who made what Africa is today," he said.
Africa is informed by a number of important mutually interacting factors that collectively, are affecting the growth and progress of the continent. The economic outlook of the African continent in 2023 by the African Development Bank and other global apex development financial institutions was positive. However, Africa's economic growth has since then decelerated, and is now projected to be lower than the previously projected rate of 4.1%.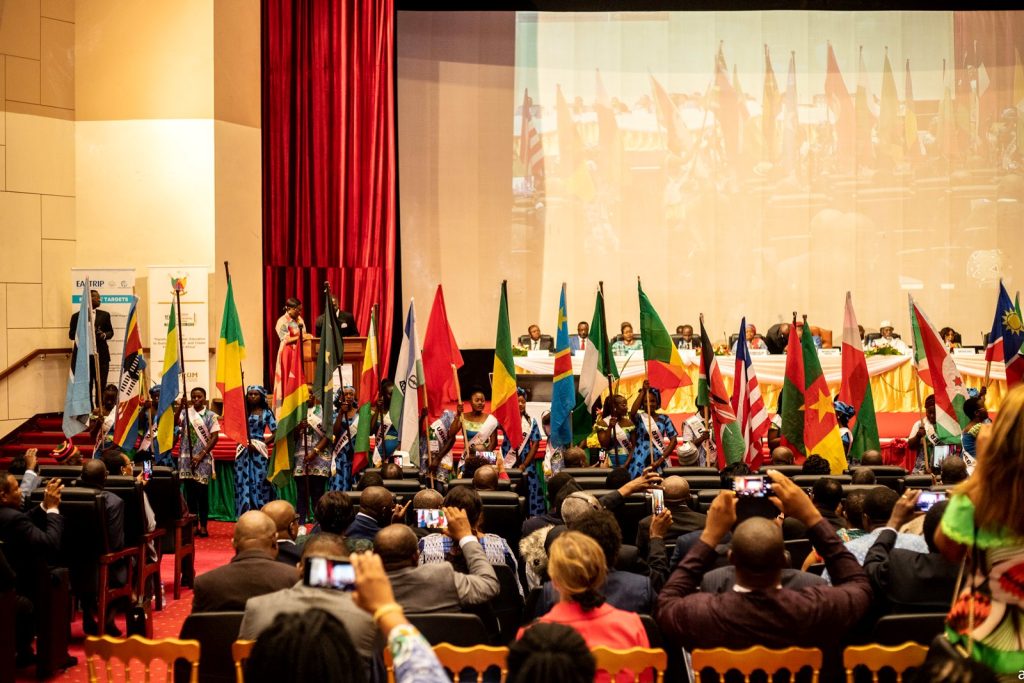 Agriculture a key sector, continues to be affected by both natural and human induced factors. It continues to face serious threats from climate. Studies by the United Nation's Convention to Combat Desertification show that Africa accounts for 44% of severe droughts recorded globally in the last 50 years, causing economic losses of more than USD 70 billion. In 2022, an estimated loss of US$ 8.5 billion in economic damages was experienced due to climate change. Clearly, climate change and weather variability, remains one of the grand challenges of the 21st century for Africa and the World, because it affects key livelihood and strategic areas of emerging economies.
Unemployment facing Africa's dominant demographic-the youth, raises questions about education, skilling and jobs creation while inclusion and diversity, the underpinning for an equal society, remains challenging. The question then to academia, researchers, development practitioners and policymakers is, "what step must we take right now to address the challenges to our current and future generations?"
"Our resounding response as RUFORUM is in line with what Malcolm X said many years ago, "Education and research for development are the passports to the future, for tomorrow belongs to those who prepare for it today," said Prof. Partick Okori.
According to the Deputy Minister for Education in Malawi, Her Excellence Mdooko Nancy Chawola who represented the visiting ministers of RUFORUM partner countries, African countries should put in place vibrant resource mobilization mechanisms to collectively finance Africa's education and support governments that are battling with competitive budgetary demands.
"For the universities to offer solutions for the challenges the continent is facing, there is need to rebuild the curriculum that responds to our current needs and not what we needed yesterday. Our respective countries are grappling with higher levels of unemployment, can investors assist by producing graduates with entrepreneurial skills so that they are able to employ themselves and others. Of course there will be need to put in place support mechanism for such graduates to take over," she said.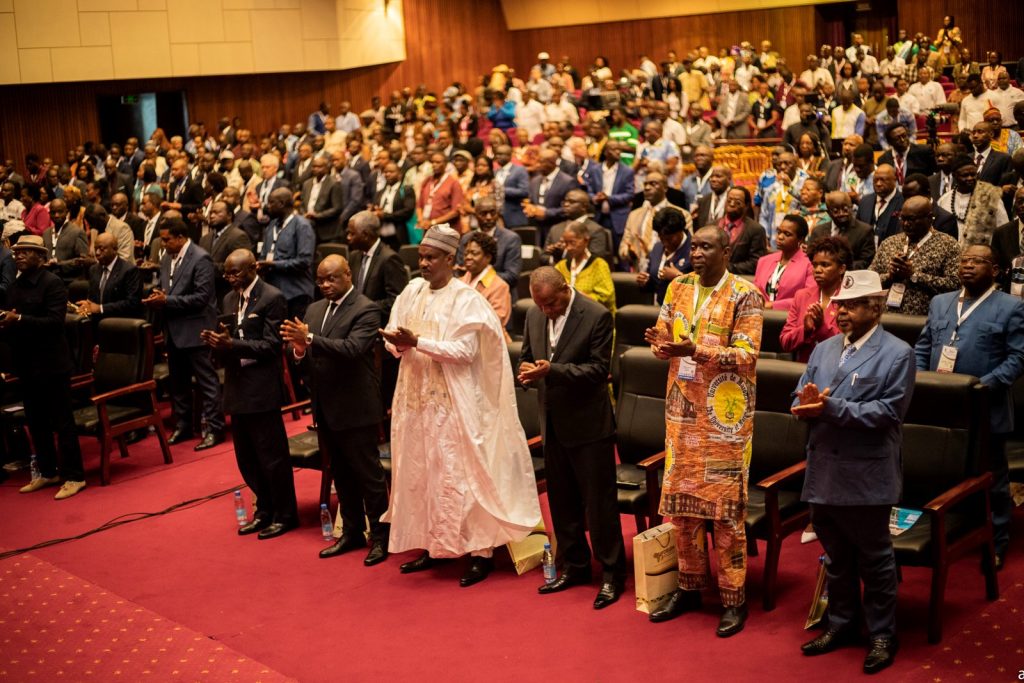 She equally acknowledged the national regulatory frameworks such as the Malawi Regulation Framework 2063 developed inline with the African Union Agenda 2063 the Africa we want, in which the continent aspires to be prosperous by 2063 through various means such as modernizing agricultural for increased production and productivity there by making people food secure.
She applauded RUFORUM's efforts towards zero hunger in Africa through its vision 2030. According to Mdooko Nancy Chawola, food security is supposed be prerogative as well highlighted in the Sustainable Development Goal 2 (SDG 2) that is geared towards ending hunger, attaining food security, improving nutrition and promoting sustainable development.
In Cameroon, Agriculture and Education have been prioritized as drivers for economic growth and transformation. Through an agricultural flagship program initiated by His Excellence Paul Biya, science programmes and financial services as well as favorable ways of accessing market have been introduced in the country with the aim of transforming agricultural sector into a value added industrialized and integrated system engine of economic growth.
According to Prof. Ngomo Horace Manga- Vice Chancellor, University Buea, the government of Cameroon has resolved to grant its people with education that can help them manage their personal, national and Africa's present and future economic destiny. In 2022, His excellence Paul Biya endorsed the recruitment process of 2000 lecturers in universities to ensure the quality of higher education in Cameroon.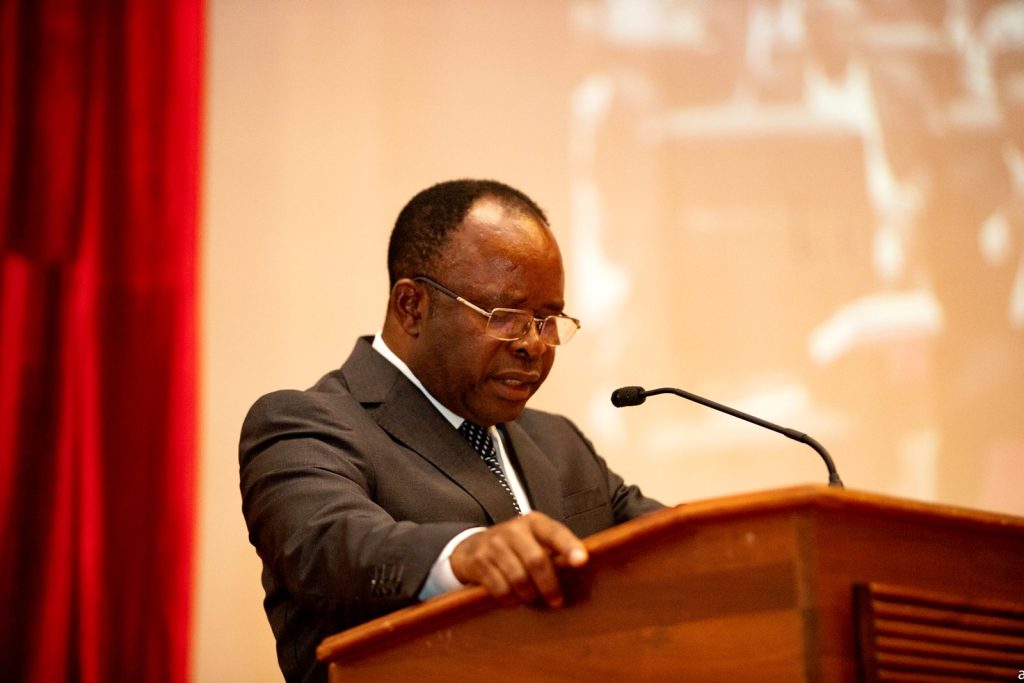 "Collectively these education reforms and investment actions affordably can transform the people of Cameroon into a strong emerging market. Cameroon carries the highest science female adoptive rate in sub-Saharan Africa at 73%. This is a strong result of government delivery of United Nations SDG 5 of achieving education and build human capital for the country," he noted.
The Opening Ceremony for the 19th RUFORUM Annual General Meeting unlocked the floor for critical discussions and meetings throughout the week. At the same function, RUFORUM presented a contemporary painting to His Excellence Paul Biya, President of the United Republic of Cameroon in recognition of his outstanding, selfless and patriotic services s to the people of Cameroon and Africa at large.
On 25th October 2023, the RUFORUM Network equally participated in the Cameroon Higher Education Day, the first of its kind in the country.