Hon. Justice Owiny-Dollo Launches Gender Equality Reports and Toolkit for Practitioners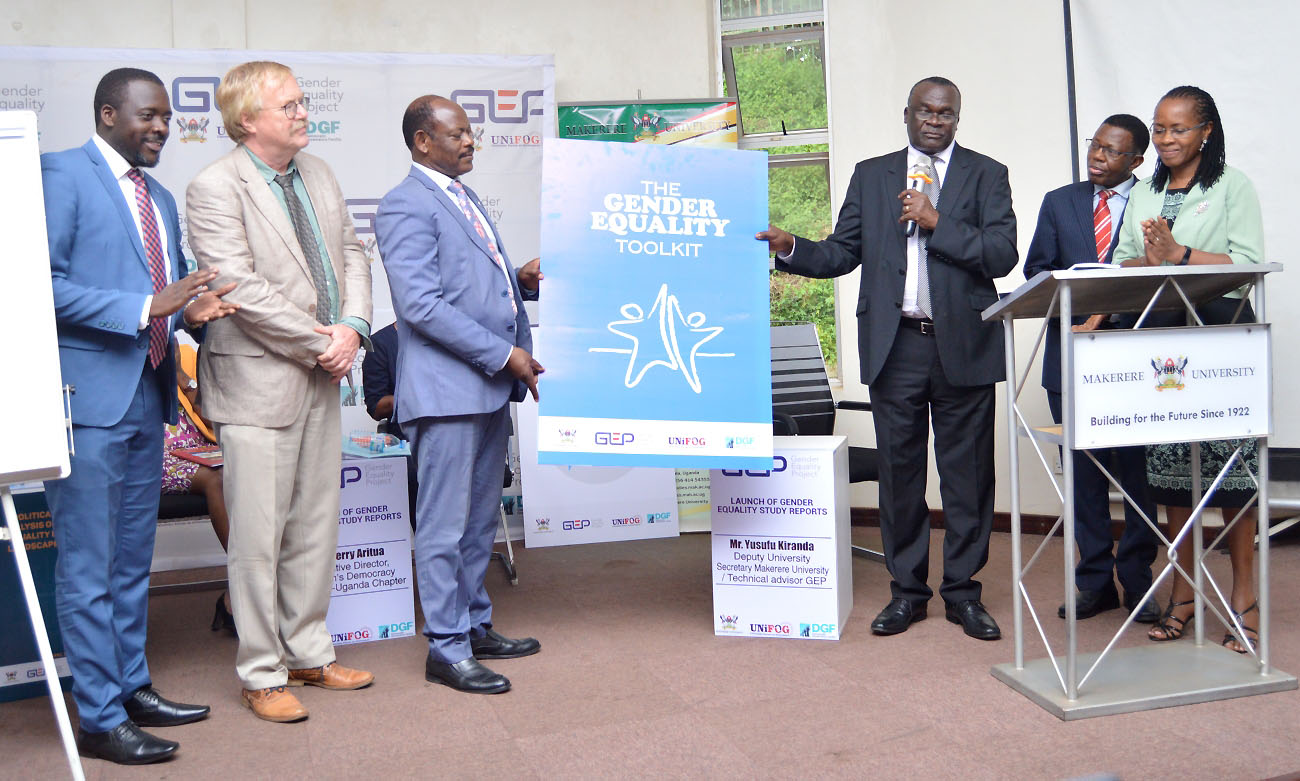 The Deputy Chief Justice Alfonse Owiny-Dollo has appealed to academia to unpack for the community, the aspect of gender equality as enshrined in the Uganda Constitution. This was at the launch of the Gender Equality reports and a tool kit for gender equality practitioners on Wednesday, 10th April 2019 at the School of Food Technology, Nutrition and Bio-engineering Conference Hall, Makerere University.
Makerere University School of Women and Gender Studies (SWGS) and the University Forum on Governance (UNIFOG) conducted two studies to enrich the knowledge system around gender equality legal and policy framework in Uganda under the Gender Equality Project (GEP). Funded by the Democratic Governance Facility (DGF), the studies were conducted primarily to inform improvement in gender equality laws and policies by identifying the pros and cons in existing gender equality laws, policies and provide recommendations for improvements. The two studies then informed the development of a toolkit on gender equality indicators, results and measurement.
The three items launched included;
1. The Political Economy Analysis of Gender Equality Legislative Framework in Uganda
2. A Matrix and Analysis of the Gender Equality Laws and Policies in Uganda
3. And, Toolkit for Gender Equality Practitioners
In a keynote address on the Gender Equality Legislative Framework in Uganda – Strength, Gaps and Opportunities for Attainment of Holistic Gender Equality, the Principal Investigator, GEP-Assoc. Prof. Sarah Ssali mentioned that Uganda has a legal and policy framework conducive for advancing gender equality although the challenge still lies in implementation.
"This is among others caused by lack of deeper analysis of causes of gender disparity and addressing them. The Domestic Violence Act is for example a good gender law but without economic empowerment of women, rarely will the female victims report their breadwinners. The research helps in identifying these gaps and proposing ways of bridging them," she stated.
Assoc. Prof. Sarah Ssali, also the Dean School of Women and Gender Studies, Makerere University reported that there was appreciation from the communities visited that stakeholders had over sensitized on issues of Gender Equality. She added that GEP carries out continuous horizon scanning on a weekly basis for any developments on the Gender Equality terrain such as communities adopting by-laws. The findings are then mapped with the GEP objectives so as to keep the Project in tandem with national dynamics.
Addressing participants at a highly colorful ceremony, the Deputy Chief Justice highlighted the importance of breaking down the complex terms on gender equality enshrined in the Constitution by academicians. This, he said, would help to inform the public about their rights and what the laws provide for when it comes to gender equality matters.
"It is important that this equality is unpacked and well explained. I am happy that in the Gender Equality Project, Makerere University and her partners do emphasize the equality of rights, voices and opportunities for all, which is a contribution to unpacking the aspects of equality as enshrined in our constitution," he said.
Justice Owiny-Dollo noted that the 1995 Constitution in Article 21 proclaims equality for all persons. Since the promulgation of the Constitution in 1995, Uganda has registered commended gains in empowering hitherto marginalized group especially the women, youth and persons with disabilities.
"Some of the admirable developments in Uganda is that these critical social groups are now legally part of the decision-making processes at various levels of Government. Thanks to legal provisions for their representation in Parliament and Local Councils," he remarked.
He informed participants that the gains in political representation can only be a starting point in the quest for gender equality. He therefore called upon women to leverage the existing framework and conditions to achieve a society where everyone has equal opportunities in economic, social and political aspects of life.
According to the Deputy Chief Justice, equality should be a responsibility for all of those bearing any obligations to guarantee rights. "We all read in the newspapers and most recently on social media of cases of domestic and gender based violence. Our institutions on inheritance, property ownership, rights over children still disadvantage women over men. This is what we call the underlying constraints, which unless resolved, the attainment of gender equality will remain a challenge," he said.
He applauded Makerere University School of Women and Gender Studies (SWGS), the University Forum on Governance (UNIFOG) and the Democratic Governance facility (DGF) for establishing a project with effective interventions to foster gender equality.
Highlighting the tremendous role done by the DGF in promoting human rights, and enhancing access to justice in Uganda, the Head, Mr. Wim Stoffers, said that his organization is mindful of the role of Universities in shaping the discourse on democratic governance.
He mentioned that DGF has extended support to several projects at Makerere University that aimed at contributing towards gender equality legislation in Uganda. DGF has also supported individual projects carried out by staff of the University.
"Gender is among the three crosscutting issues in the current DGF programming. There is need for all stakeholders to understand gender in a broad context beyond women, women empowerment and activism. Gender is not a women's thing," he said.
He commended the two reports saying that they will be key reference documents in the gender discourse. He congratulated SWGS and UNIFOG upon the tremendous milestone. "I reiterate our commitment to supporting processes aimed at building a Uganda where citizens are empowered to engage on democratic governance and where the state upholds citizens' rights," he said.
The Vice Chancellor of Makerere University Prof Barnabas Nawangwe applauded the School of Women and Gender studies of the comprehensive research on gender equality. He said that Makerere University through the School of Women and gender Studies has demonstrated strong commitment to ensure gender equality in University.
"We have put in place a well-established Gender and Mainstreaming Directorate to mainstream gender in the University functions and propel the struggle for gender justice at Makerere University and beyond. Through the School of Women and Gender Studies, we have been able to address gender and development issues from an African perspective. We introduced the affirmative action to encourage girl child education and we are recently working on the various strategies of encouraging girls to engage in STEM" he explained.
The Chairperson of the GEP Steering Committee Prof. Mukadasi Buyinza called upon the Government of Uganda, funders and all development partners to support research especially in the area of women and gender studies. He shared that the project will be further implemented in the four major regions of Uganda where the GEP has already identified and engaged with various stakeholders in twenty Districts.
The day's proceedings were ably moderated by UNIFOG's Executive Secretary, Mr. Bruce Balaba Kabaasa who noted that findings of the reports and guidelines in the toolkit for practitioners had been informed by stakeholders from all twenty Districts and as such, were representative of a National spectrum. The GEP is implemented in the districts of: Adjumani, Apac, Arua, Gulu and Lira in the North; Kampala, Kiboga, Masaka, Mukono and Wakiso in the Central; Bugiri, Busia, Jinja, Mbale and Soroti in the East; as well as Hoima, Kabarole, Kasese, Mbarara and Rubanda in the West.
The function was further enriched by a Public Dialogue held under the theme: Disrupting Business as Usual; Innovating Ways of Influencing Holistic Gender Equality Legislation in Uganda.
The interactive session chaired by Mr. Kiranda Yusuf- Deputy University Secretary and Technical Advisor GEP, consisted of prominent panelists including; Ms. Linda Bore-an Advocate from High Court of Kenya, Ms. Perry Aritua-Executive Director of Women's Democracy Network Uganda Chapter and Hon. Asuman Basalirwa-MP Bugiri Municipality. The panelists argued that changing the mindsets of society is key to the successful implementation of Gender Equality legislation.
The panelists further noted that whereas the gains made by Gender Equality legislation were evident, these all stood the risk of being eroded by demographic issues such as the rapidly growing population and the need to tackle topics like reproductive health. Furthermore, there was general consensus that there is need to unpack Gender Equality advocacy into messages that can easily be disseminated at the grassroots by legislators seeking (re-)election to the August House.
Article by Nabatte Proscovia, Mak Public Relations Office
A Successful Ph.D. Defense by Vianney Andrew Yiga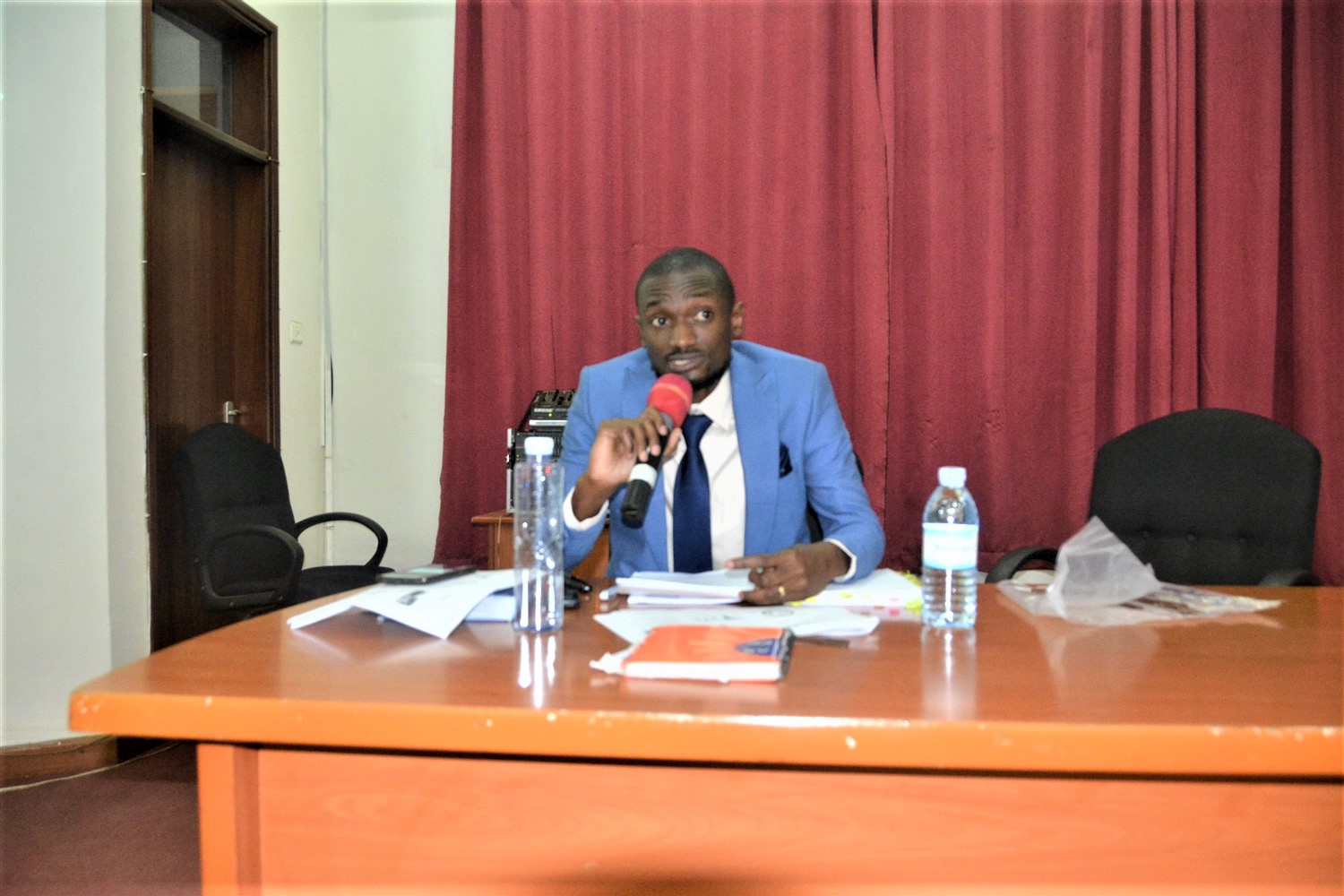 The CEDAT community is proud to share our congratulations to Vianney Andrew Yiga following his successful Ph.D. defense that happened yesterday Monday 3rd October 2022 at the College of Engineering, Design, Art, and Technology (CEDAT).
His Thesis was titled; Thermal Stability of Fiber- Reinforced Polylactic Acid Composites for Flameretarded Applications.
The candidate was supervised by Eng. Dr. Michael Lubwama and Eng. Dr. Peter W. Olupot both from the Department of Mechanical Engineering, at CEDAT.
Dr. John Wasswa, Department of Chemistry, College of Natural Sciences (CONAS), Makerere University was the opponent that interrogated the candidate to enable a clear understanding of the study.
Makerere University Launches National Parenting Draft Manual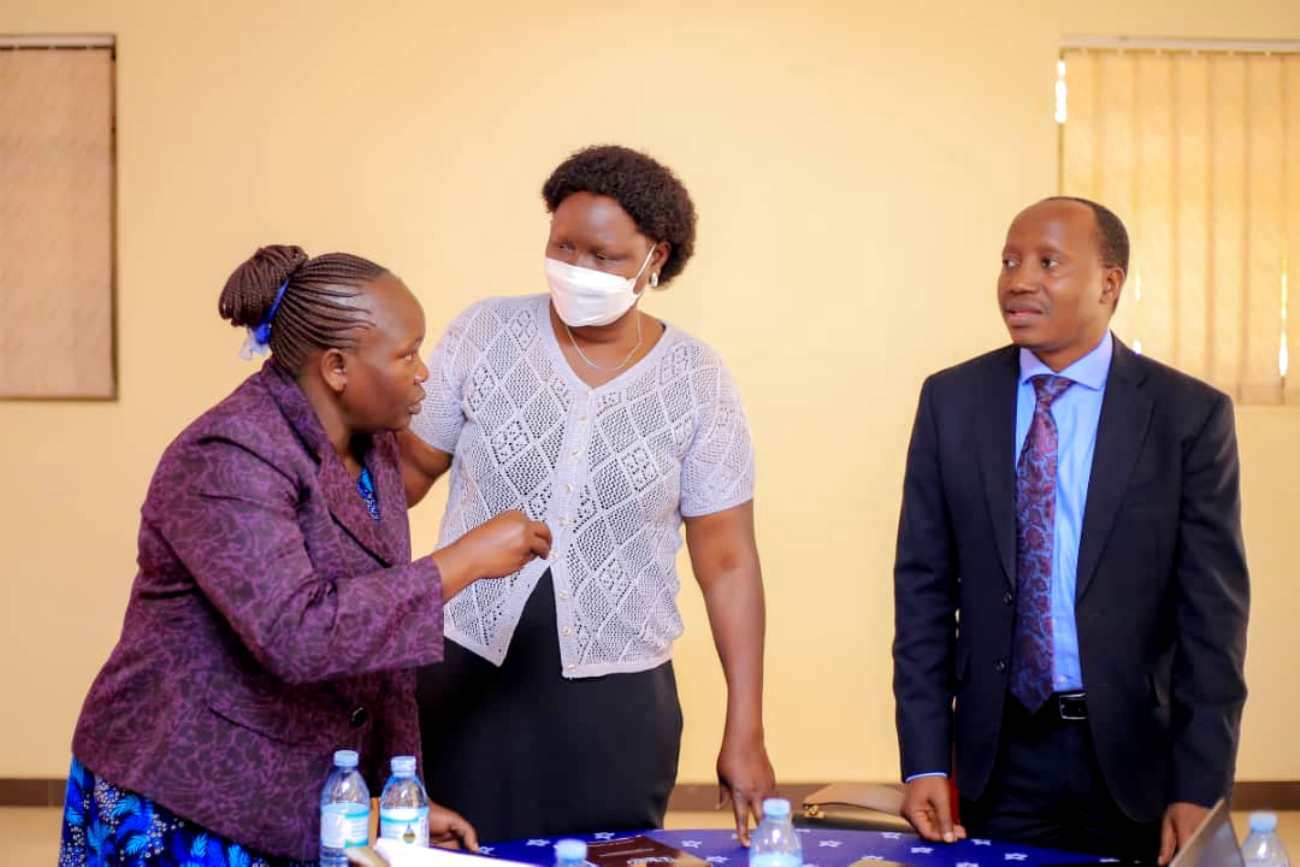 By Agnes Namaganda
On July 22nd 2022, Makerere University–Child Health and Development Centre (Mak–CHDC) launched a draft manual for the National Parenting Standards. The Centre has been working together with the Ministry of Gender, Labour and Social Development (MGLSD) with funding from UNICEF (United Nations Children's Emergency Fund), to develop standards that are agreeable to all organisations in the country that are involved in parenting work. The draft manual was being presented to members of a consortium that brings together all these organisations together, called the Parenting Agenda Consortium.
"We produce many documents and they are shelved," Irene Ayot Chono, who was speaking on behalf of UNICEF said. "We hope that this document will not be one of them," she emphasized.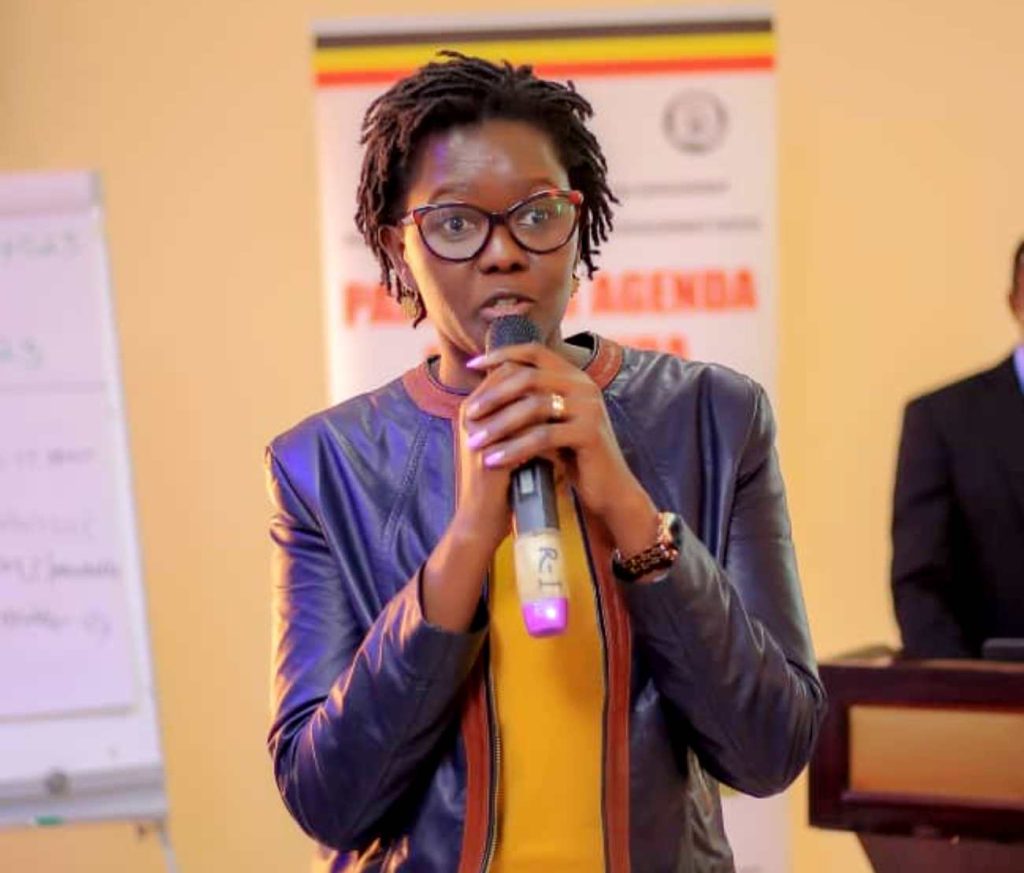 Dr. Godfrey Siu, the Principal Investigator from Mak-CHDC who presented the draft manual to participants, emphasized that if any organization is doing parenting work, there should be a minimum package that they should offer.
Draft Manual Content
The manual which will have several modules. These modules will be delivered face-to-face in 1.5 hour sessions. Some of these include; Module 6 which will focus on "understanding responsible masculinity and fatherhood" and on "understanding the concept of head of family."The draft manual also proposed that Module 11 focuses on Parenting in the 21st Century. Some of the sessions in this module will include Children and Technology, Contemporary Influence on Children and Modernity, Culture and Morality.Module 9 will focus on Parenting for Adolescents and some of the suggested sessions within this module are Needs for Adolescents and The Art of Communicating with Adolescents. Module 5 will focus on Preventing Violent Parenting and Promoting Alternative Discipline Strategies while Module 10 will be about Parenting to Address the Mental Health for Children and Adults.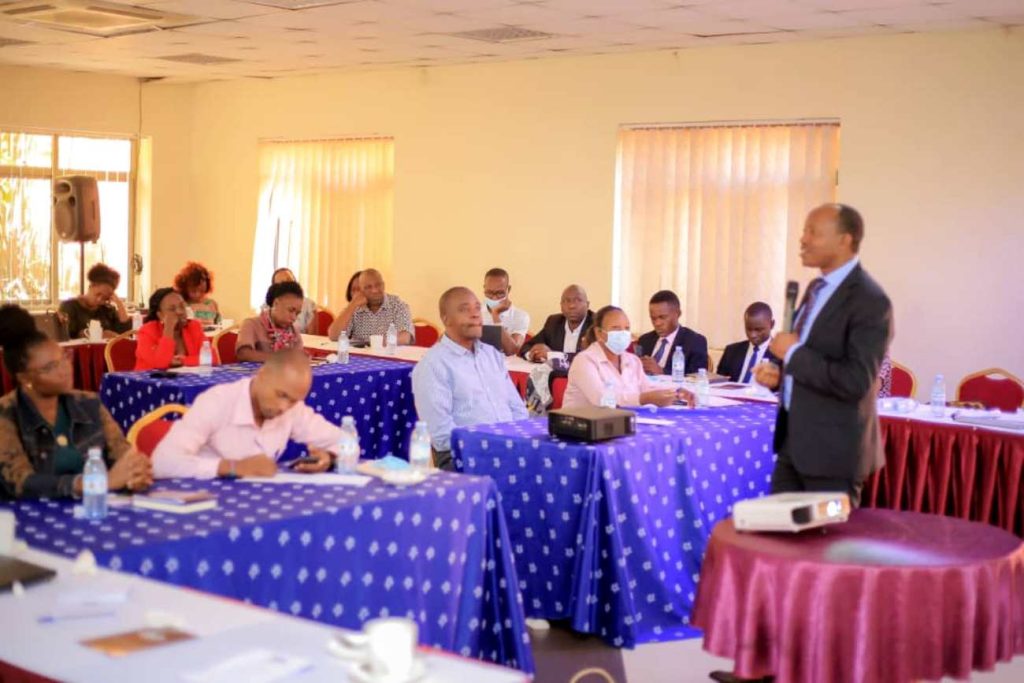 Participants' suggestions
After the presentation, participants raised several suggestions for discussion and consideration. These included whether there should be a module on spirituality since Uganda is a strongly religious nation. There was also the concern of how children in remand homes should be parented. Another concern raised by a participant was as to whether teachers who make an undeniable contribution to parenting, should be taken through the parenting manual.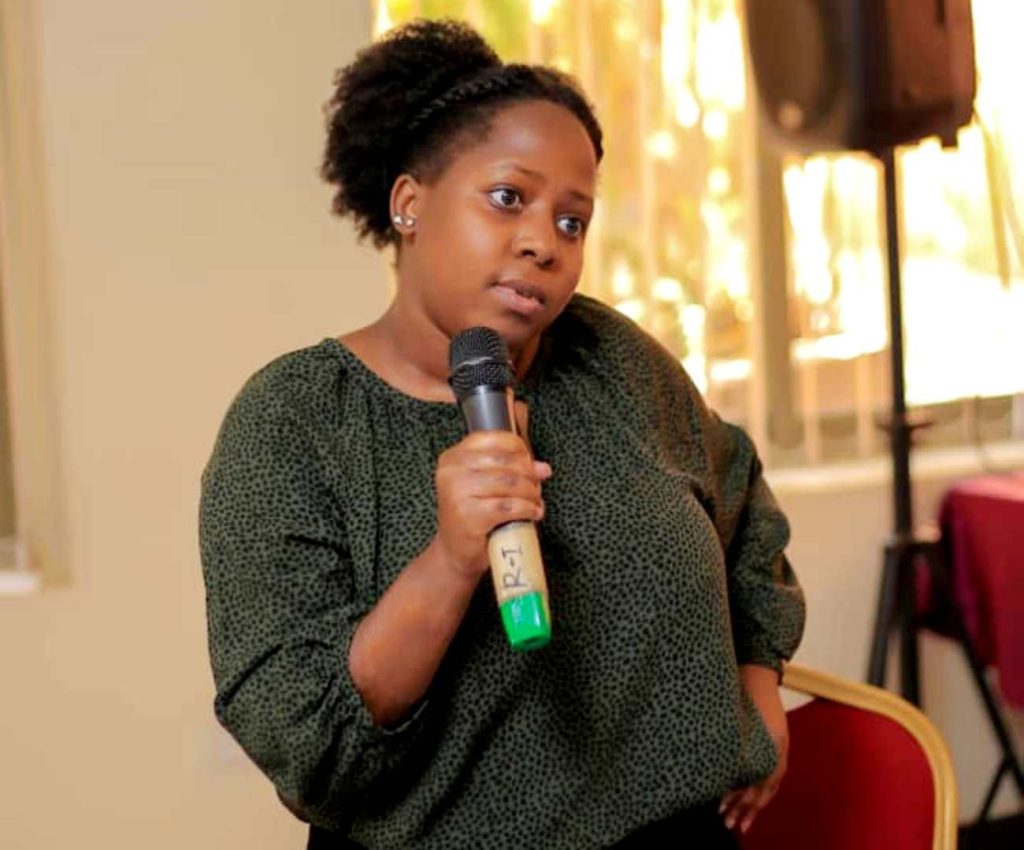 In her closing remarks, Ms. Juliana Naumo Akoryo, the Director of Cultural Affairs at the Ministry of Gender, Labour and Social Development (MGLSD) said that the manual is for the parenting organisations to utilize and not for MGLSD.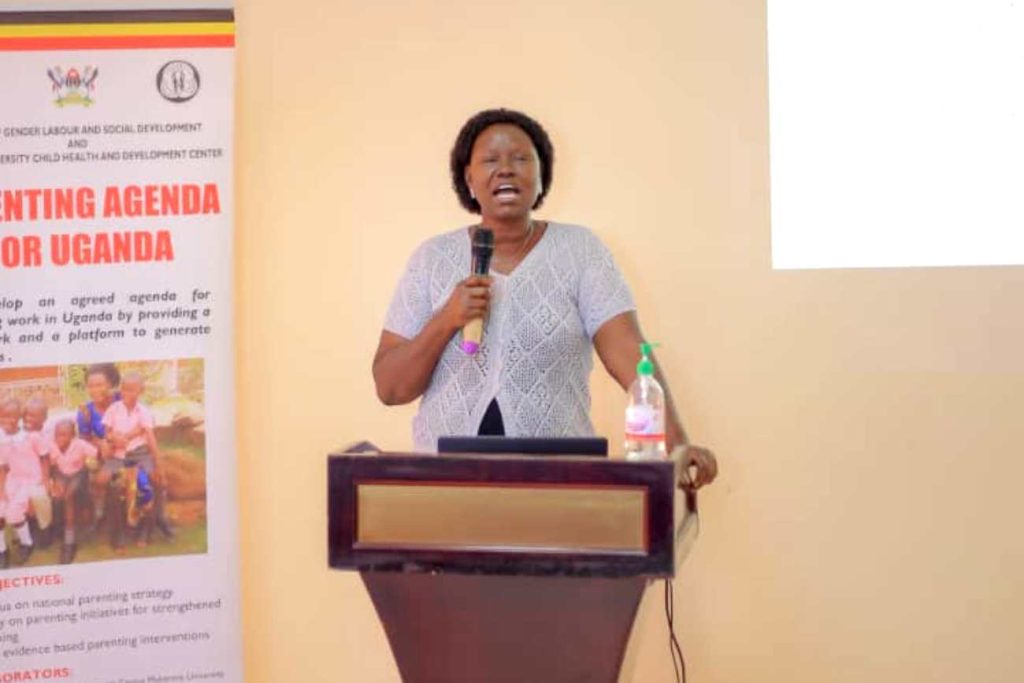 Ms. Chono also adjured the team behind the manual to use picture illustrations in the manual that can be relatable by the Ugandan parents.
Contact: Agnes Namaganda – agnesvioletnamaganda@gmail.com
Launch of Mak-RIF Round 4 Awards & PhD Call for Proposals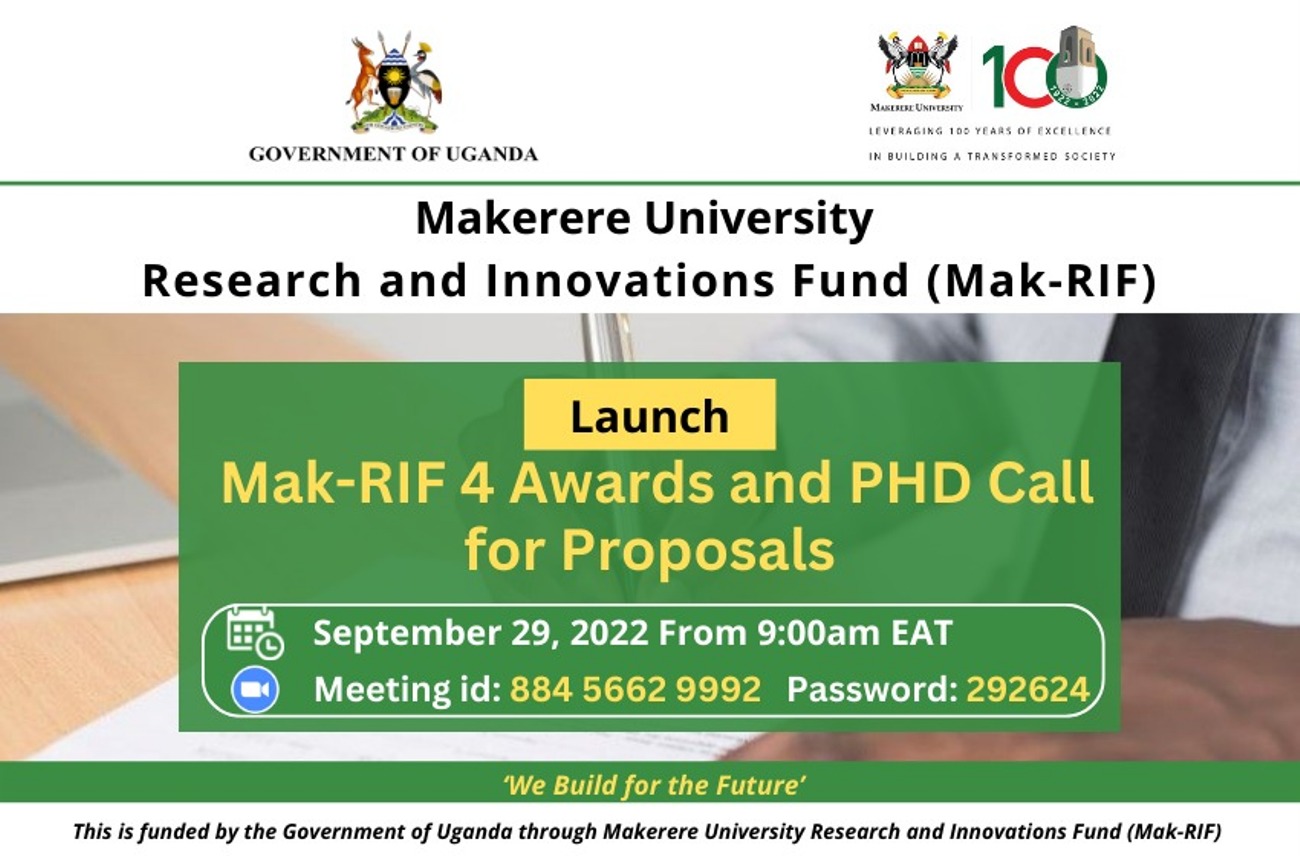 Makerere University received funding from the Government of the Republic of Uganda, earmarked to support high impact Research and Innovations. This unique initiative arose after engagements between the top University Management and the Government of Uganda. This fund illustrates the increasing importance that the Government attaches to Research and Innovation as a driver of development and transformation. The objective of the fund is to increase the local generation of translatable research and scalable innovations that address key gaps required to drive Uganda's development agenda. 
In the Financial years 2019/2020, 2020/2021 and 2021/2022 the Government of the Republic of Uganda through Mak-RIF has funded implementation of over 750 multidisciplinary research and innovations within the various Colleges, while engaging multiple stakeholders within and outside Makerere University. The Grants Management Committee (GMC) has finalized the award process for the Mak-RIF round 4 call for funding for this Financial Year 2022/2023.
The Grants Management Committee (GMC) hereby invites you to the Launch of the Mak-RIF Round 4 awards and PhD Call for Proposals scheduled to take place tomorrow Thursday 29th September 2022 from 9:00 to 10:00 a.m. EAT. 
Please use the following details to join the launch.
Register in advance for this meeting:
https://us06web.zoom.us/meeting/register/tZwpcu-urDIjE9ZgxdsbEmA2IkNMMiJVECt_ 
Meeting ID: 884 5662 9992
Password: 292624