Health Innovations Conference Convenes Expats on Digital Technology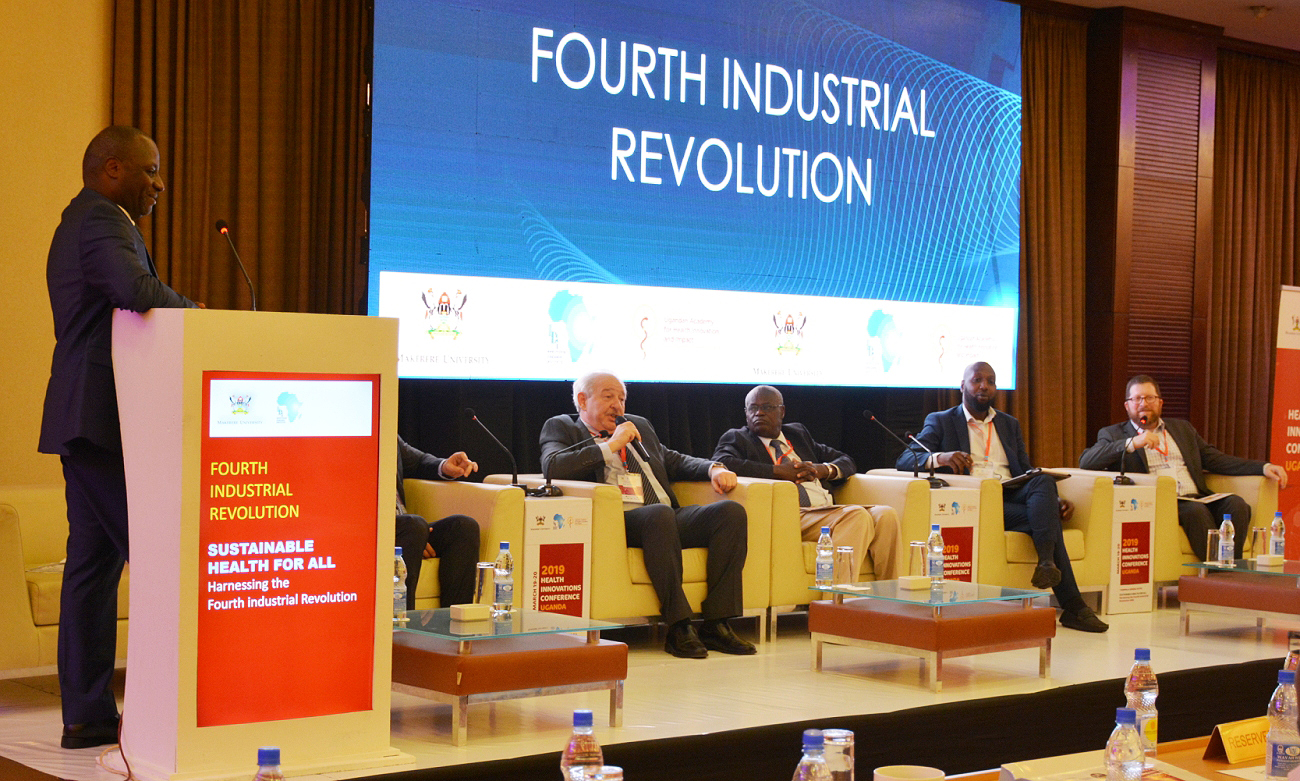 Today, healthcare organizations are facing unprecedented challenges to improve quality and access to health care service packages. As such, innovations in health have become a major focus once again with the goal to reduce health care disparities.
In order to address the above need, The Ugandan Academy for Health Innovations and Impact in March 2019, hosted a successful second edition of the Annual Health Innovations Conference at Serena Kampala hotel. The event was attended by 270 participants, an upsurge from last year's 175 participants.
The two-day event was attended by implementing partners from The National Institute of Allergy and Infectious Diseases (NIAID), Clarke Group, Case Hospital, Centers for Diseases Control and Prevention (CDC), United States Agency for International Development (USAID), Andela Uganda, Innovation Village and Janssen, the Pharmaceutical Companies of Johnson and Johnson among others.
This year's theme "Sustainable Health for all: Harnessing the fourth Industrial revolution" featured presentations and demonstrations aimed at bringing health innovations to the last mile and ensuring that scale up is achieved for start-up innovations.

During the opening ceremony which was led by the Deputy Vice Chancellor for Academic Affairs at Makerere University, Prof. Umar Kakumba appreciated the Ugandan Academy and the Infectious Diseases Institute (IDI) for working towards research and addressing healthcare service delivery needs in Uganda.
"I continue to thank the Infectious Diseases Institute, The Ugandan Academy, National Institutes of Health (NIH) and all the other partners who have been very generous with their support and in turn boosted the image of Makerere University," he said.
The lineup of reputable speakers included Kwame Rugunda (the chief executive officer of Crypto Savannah and head of the Block chain Association of Uganda), a technology entrepreneur, Prof. Elly Katabira (founder of the first HIV clinic and The Ugandan Academy Board co-chair) and Brian Gitta, founder of Matibabu a non-invasive device that detects malaria in less than two minutes.
Also present was Solomon King, the founder of Fundi Bots, who called upon developers to always remember the end user when innovating – "The danger of being a techie, is your infatuation with your product, but you should always remember the end user has to be at the center of your thinking."
Unique to this year's conference was a 17-hour Hack-a-thon spearheaded by Andela Uganda – #AndelaIDIHealthHack. Culminating out of the hack-a-thon were three fan favorite groups which displayed applications to address, breast cancer and sexual reproductive health. Among the three, the overall champion of the health hack was team Cephor who designed a Breast Cancer Glove kit which can be used for breast cancer screening.
As a climax to the conference, David Blair the Chief Technology Officer of Andela handed over awards to the three winning teams with team Cephor receiving six months' worth of technical support from the Innovation Village, to improve their idea and gauge feasibility. Other winners in the abstract presentations, both oral and poster, included Alpha Doctors, whose innovation revolves around tele-medicine, Mbabara University's Neonatal resuscitator designed to reduce deaths in newborns due to failed breathing as well as William Wasswa also of Mbarara who presented on a pap smear automated analysis tool for diagnosis and classification of Cervical cancer from pap-smear Images. The awards included a Hisense television, cash prizes ranging from UGX500,000 to UGX2,000,000.
The conference also featured a live painter Rolands Tibirusya who visualized the proceedings through painting on a canvas. Lastly, for those that missed the HIV history exhibition which was displayed at the Uganda museum in partnership with The AIDS Support Organization (TASO) and Uganda AIDS Commission in December 2018 and January 2019, were able to view an abridged version of it at the conference.
The closing ceremony was presided over by, Prof. Elly Katabira, the Board Co-Chair of the Ugandan Academy who urged young innovators to take heart and continue to incessantly pursue their goals. "I might be skeptical to endorse your idea because am scared it may fail and people say that's the professor who endorsed the failed project so I might discourage you, but I encourage you to politely tell me that am wrong and work hard to see that its completed."
Article by Tracy Ahumuza, Communications Officer, The Uganda Academy for Health Innovation and Impact
Late Registration Surcharge for Semester I 2020-2021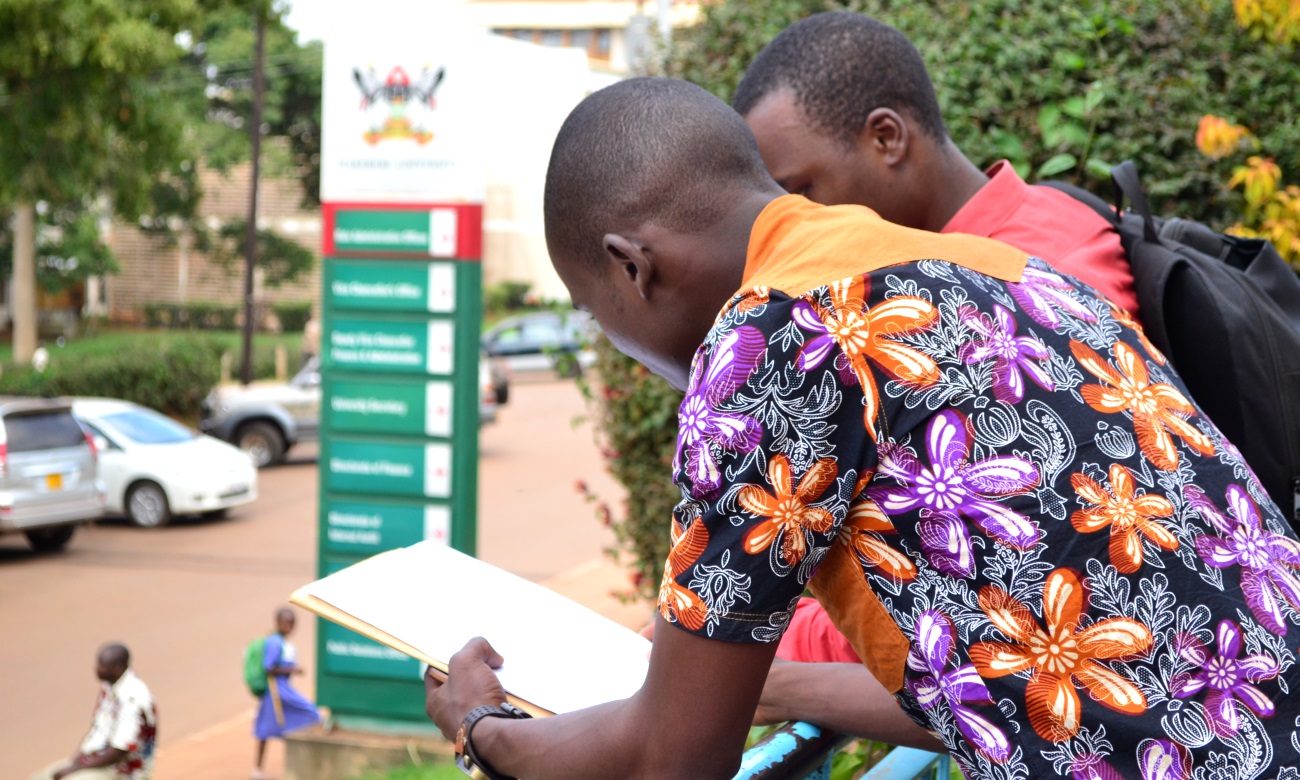 To All Students
This is to inform you that there will be no late registration /surcharge for this semester for now and the functionality has been removed from the students portal. This is in regard to the Communication to Students regarding fees payment for Sem I 2020/21 of February 26, 2021.
Please make the necessary arrangements to enroll and register as soon as possible.
Alfred Masikye Namoah
ACADEMIC REGISTRAR

Mak and Stanbic Discuss Partnership beyond Banking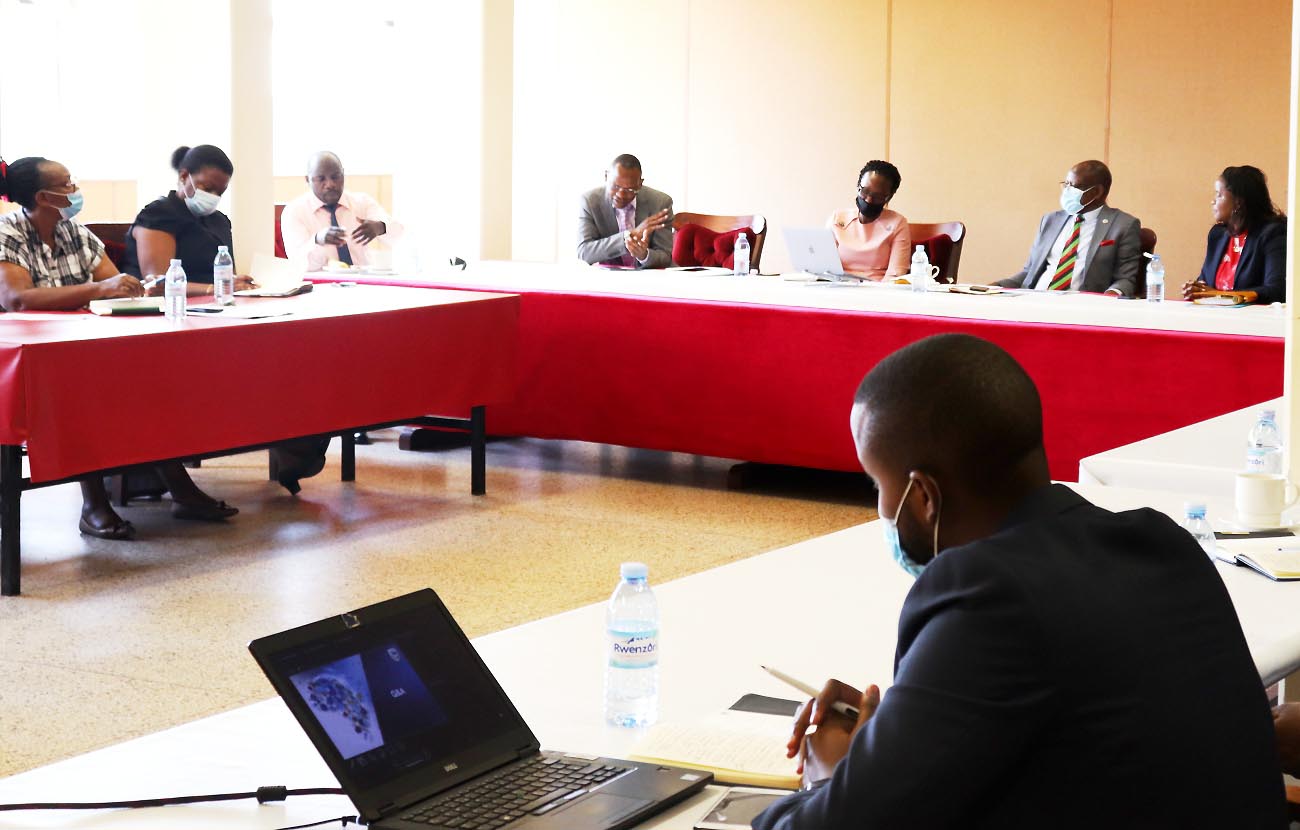 As Makerere University gears up for celebrations to mark 100 years of existence in the second half of 2022, a team from Stanbic Bank Uganda (SBU) led by Chief Executive Officer (CEO) Ms. Anne Juuko on Monday 12th April, 2021 held discussions with a special session of Central Management on how to deepen collaboration. Chaired by the Vice Chancellor, Prof. Barnabas Nawangwe, the session specifically provided a platform for Stanbic to showcase the non-banking services that Makerere can take advantage of in the quest to become a research-led university.
The special session was prompted by a prior engagements between the Acting (Ag.) Deputy Vice Chancellor (Finance and Administration)-DVCFA, Dr. Josephine Nabukenya and Ms. Juuko, wherein the latter expressed SBU's interest in partnering with Makerere to deliver her ten year strategic objectives. The Vision for the ten year (2020-2030) strategic plan is "a thought leader of knowledge generation for societal transformation and development".
"Makerere University's first strategic goal to translate into a research-led university requires a lot of thinking through on how the different services can be rehabilitated into frameworks that support our vision" remarked Dr. Nabukenya.
The Ag. DVCFA was speaking in reference to the research and innovations ecosystem that needs to be created to ensure that Makerere's research will over the next 10 years have demonstrable economic, environmental, health and social impacts.
The Vice Chancellor thanked the Ag. DVCFA for initiating the discussions with SBU, noting that this was timely and would help take advantage of the huge potential that the University has to offer. "Thanks to funding from the Government of Uganda through the Makerere University Research and Innovations Fund (Mak-RIF) we now have hundreds of innovations produced by the various research teams."
"Our biggest problem at present is the lack of funds to commercialise these innovations. Uganda has no venture capitalists but I believe that with the resources that you (SBU) have, we can work together to help support these innovators" remarked Prof. Nawangwe.
Prior to making her presentation the CEO thanked Makerere University for the supporting SBU's business thus far, as well as the ensuring that the two partners enjoy a quality relationship with each successive Management team. "We take extra pride when it comes to working with Makerere University," she added.
Ms. Juuko said the reorganisation of SBU in 2018 to include a holding company (Stanbic Holdings Uganda Limited-SHUL) had enabled the entity to enhance the value of products and services offered to its customers. In addition to SBU, other SHUL subsidiaries; Stanbic Properties Uganda Limited, Stanbic Business Incubator Limited, FlyHub and SBG Securities. These, she noted, enable Stanbic to offer a broader range of services to staff and students beyond banking.
Reflecting on the signing of the Final Investment Decision (FID) on 11th April 2021, the CEO shared that SBU in line with its support for responsible investment through assessing and managing environmental, social and governance risks would take keen interest in oil production. "One of the hottest topics is that oil mining is going to take place in one of the most ecologically sensitive zones. How can we partner with Makerere to ensure that this is conducted in a sustainable way?" she pondered.
The CEO also brought to the attention of Central Management that SBU had in 2020 partnered with the United Nations Development Programme (UNDP) to launch the Youth4Business Innovation and Entrepreneurial Facility as an answer to youth unemployment. As a way forward, she added that Makerere would be brought on board to form a three-way conversation on how best to achieve the facility's objectives, especially following disruptions to micro, small and medium enterprises (MSMEs) operations caused by COVID-19.
Other topics covered by the SBU presentation included; supporting the Makerere University Staff SACCO to grow their funds, Financial Fitness sessions for staff on how best to invest and grow their earnings, and a laptop loan scheme for staff and students where payments can be made over a period of two to three years. Also shared was how SBU is using data to reduce loan approval for customers to 120seconds as well as introducing alternative systems for making payments and receiving collections such as point of sale devices and virtual wallets tagged to customer phone numbers.
In some of the reactions that followed, the Deputy Vice Chancellor (Academic Affairs)-DVCAA Dr. Umar Kakumba thanked SBU for reaching out to Makerere and advocated for increased internship placements for students in the SHUL subsidiaries. He also called for collaboration at the training level.
"The staff at the College of Business and Management Sciences (CoBAMS) have in the past conducted financial literacy training for various organisations and are ready to partner with Stanbic as they reach out to various communities in their educational programmes," added Dr. Kakumba.
Delivering the concluding remarks, the Vice Chancellor thanked the Ag. DVCFA for initiating discussions with SBU as well as the CEO and her team for sparing time to meet with Central Management. "Together, Makerere as the premier and largest University and Stanbic as the largest bank operating in Uganda can do a lot to transform this country."
The parties agreed to formalise the collaboration by signing Memorandum of Understanding at a later date.
RUFORUM Quarterly Report 1st January – 31st March 2021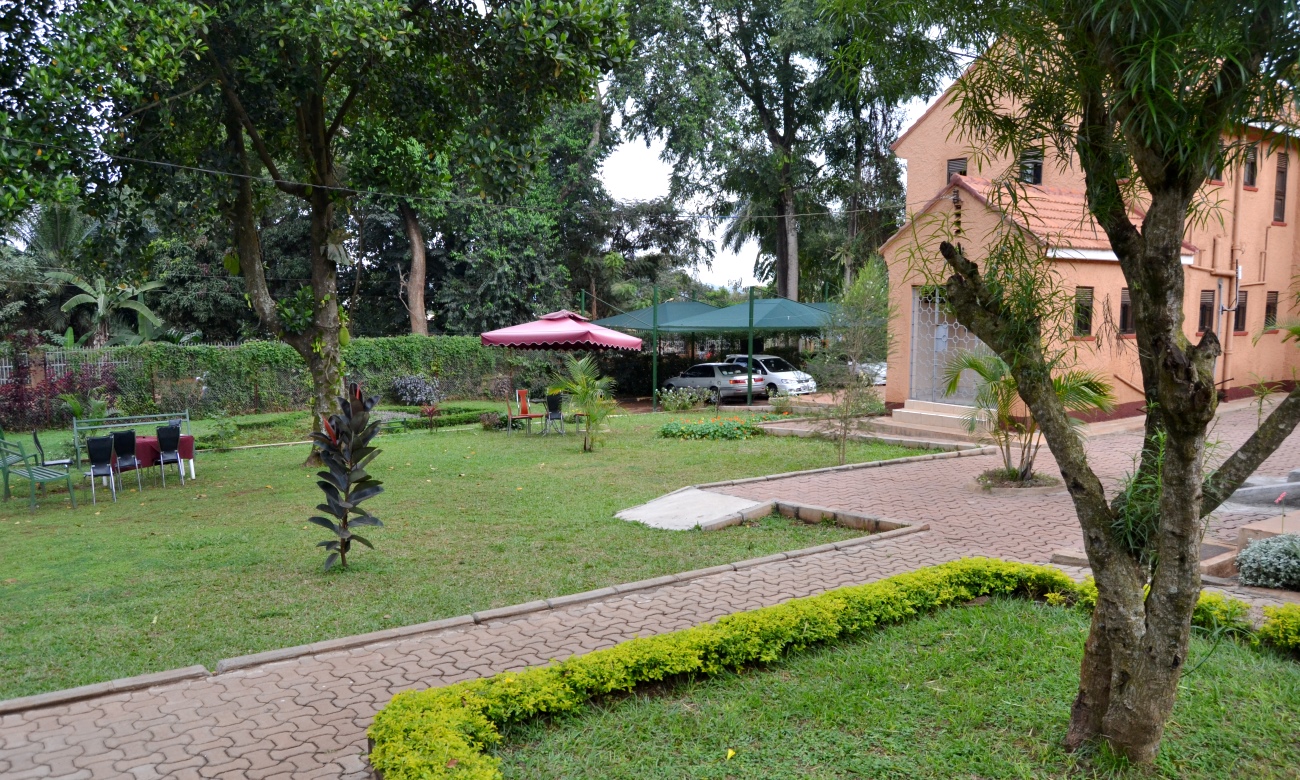 This report highlights key achievements and progress made during the period 1st January – 31st March 2021 (the third quarter of the Financial Year 2020/2021, and the third year of implementing the operational plan-2018-2022 of RUFORUM Vision 2030). The Operational Plan is designed around four (4) flagship programmes underpinned by activities to support regional collective action and learning to give stimulus to achieving the RUFORUM vision for vibrant transformative universities catalysing inclusive agricultural development to feed and create prosperity for Africa. The four flagship programmes are:
Transforming African Agricultural Universities to meaningfully contribute to Africa's Growth and Development (TAGDev) seeks to transform African agricultural universities and their graduates to better respond to developmental challenges through enhanced application of science, technology, business and innovation for rural agricultural transformation.This flagship programme is largely supported by the Mastercard Foundation.
Cultivating Research and Teaching Excellence (CREATE) seeks to realign universities' research and teaching functions into a more integrated model with a focus on problem solving and enhancing the capacity of the entire university academic practice and outreach system mainly.
Regional Anchor Universities for Higher Agricultural Education (RANCH) seeks to escalate the setting up of a network of linked universities as African anchor universities/African centres of excellence and academic leadership in agricultural higher education and learning.
Knowledge Hub for University Networking, Partnership and Advocacy (K-Hub) builds on RUFORUM's convening power and facilitates the creation, capture, organising, sharing and refining of information and content across teams and geographic locations –thus increasing access to latest evidence based information and knowledge.
Below are the highlights of progress made across the flagships:
a) RUFORUM strengthened engagement in new forms of partnerships at national, regional and continental level to support research and development; and, strengthen higher education and agricultural sectors on the continent. This included engagements with several agencies in the Gulf States.
b) The Republics of Benin and Cameroon signed the RUFORUM Charter,bringing to total eight African Nations along with eSwatini, Ghana, Liberia, Mali, Sierra Leone and Zimbabwe.
c) RUFORUM with support from the African Development Bank awarded two Entrepreneurship Challenge Programme (RECAP) grants to MbararaUniversity of Science and Technology (Uganda) and University of Sine Saloum El-Hâdj Ibrahima NIASS (Senegal) to strengthen Agri-entrepreneurship training.
d) RUFORUM was awarded a grant of US$ 330,000 from the Arab Bank for Economic Development in Africa to operationalize its African Digital Agriculture Programme (AfriDAP) which, amongst others,aims to strengthen Online Learning and Teachingin its Member universities.
e) The Secretariat developed the RUFORUM Post COVID 19 strategy to enable member universities respond, recover and build resilience in the medium term.