Health Innovations Conference Convenes Expats on Digital Technology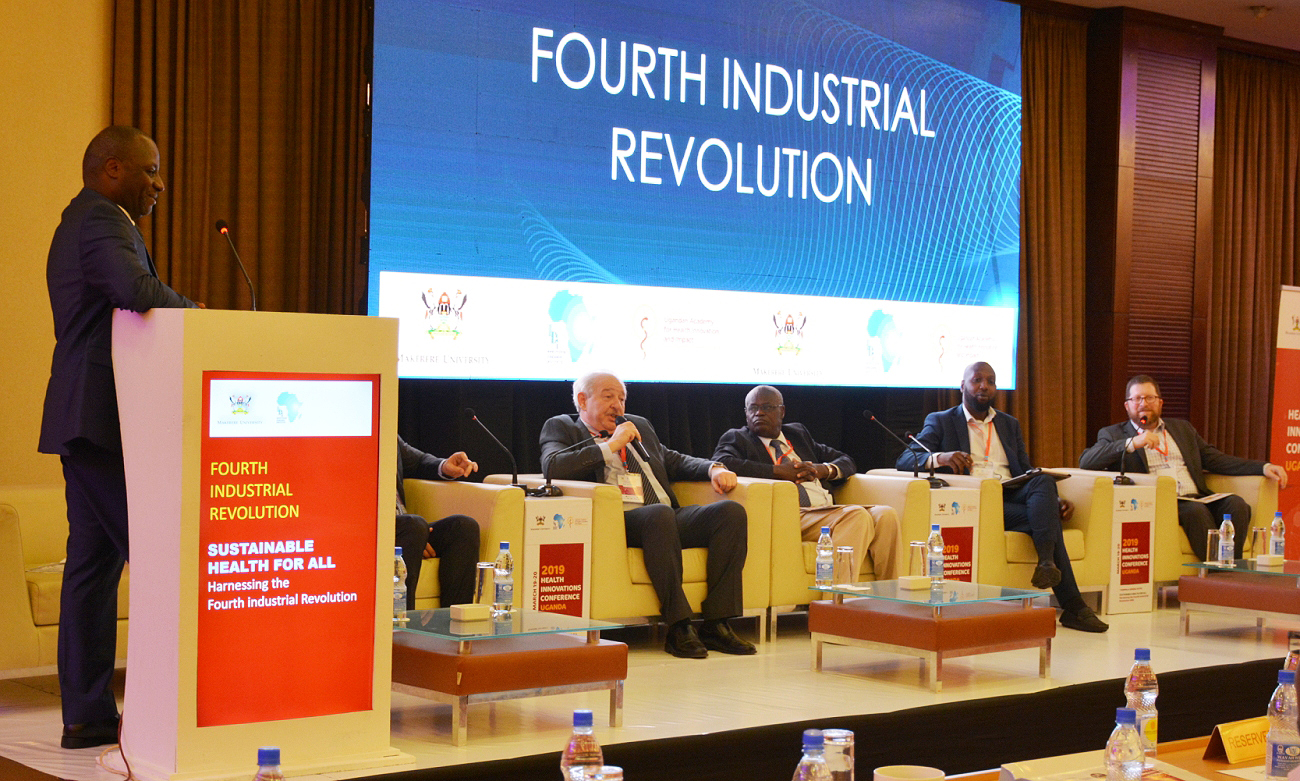 Today, healthcare organizations are facing unprecedented challenges to improve quality and access to health care service packages. As such, innovations in health have become a major focus once again with the goal to reduce health care disparities.
In order to address the above need, The Ugandan Academy for Health Innovations and Impact in March 2019, hosted a successful second edition of the Annual Health Innovations Conference at Serena Kampala hotel. The event was attended by 270 participants, an upsurge from last year's 175 participants.
The two-day event was attended by implementing partners from The National Institute of Allergy and Infectious Diseases (NIAID), Clarke Group, Case Hospital, Centers for Diseases Control and Prevention (CDC), United States Agency for International Development (USAID), Andela Uganda, Innovation Village and Janssen, the Pharmaceutical Companies of Johnson and Johnson among others.
This year's theme "Sustainable Health for all: Harnessing the fourth Industrial revolution" featured presentations and demonstrations aimed at bringing health innovations to the last mile and ensuring that scale up is achieved for start-up innovations.

During the opening ceremony which was led by the Deputy Vice Chancellor for Academic Affairs at Makerere University, Prof. Umar Kakumba appreciated the Ugandan Academy and the Infectious Diseases Institute (IDI) for working towards research and addressing healthcare service delivery needs in Uganda.
"I continue to thank the Infectious Diseases Institute, The Ugandan Academy, National Institutes of Health (NIH) and all the other partners who have been very generous with their support and in turn boosted the image of Makerere University," he said.
The lineup of reputable speakers included Kwame Rugunda (the chief executive officer of Crypto Savannah and head of the Block chain Association of Uganda), a technology entrepreneur, Prof. Elly Katabira (founder of the first HIV clinic and The Ugandan Academy Board co-chair) and Brian Gitta, founder of Matibabu a non-invasive device that detects malaria in less than two minutes.
Also present was Solomon King, the founder of Fundi Bots, who called upon developers to always remember the end user when innovating – "The danger of being a techie, is your infatuation with your product, but you should always remember the end user has to be at the center of your thinking."
Unique to this year's conference was a 17-hour Hack-a-thon spearheaded by Andela Uganda – #AndelaIDIHealthHack. Culminating out of the hack-a-thon were three fan favorite groups which displayed applications to address, breast cancer and sexual reproductive health. Among the three, the overall champion of the health hack was team Cephor who designed a Breast Cancer Glove kit which can be used for breast cancer screening.
As a climax to the conference, David Blair the Chief Technology Officer of Andela handed over awards to the three winning teams with team Cephor receiving six months' worth of technical support from the Innovation Village, to improve their idea and gauge feasibility. Other winners in the abstract presentations, both oral and poster, included Alpha Doctors, whose innovation revolves around tele-medicine, Mbabara University's Neonatal resuscitator designed to reduce deaths in newborns due to failed breathing as well as William Wasswa also of Mbarara who presented on a pap smear automated analysis tool for diagnosis and classification of Cervical cancer from pap-smear Images. The awards included a Hisense television, cash prizes ranging from UGX500,000 to UGX2,000,000.
The conference also featured a live painter Rolands Tibirusya who visualized the proceedings through painting on a canvas. Lastly, for those that missed the HIV history exhibition which was displayed at the Uganda museum in partnership with The AIDS Support Organization (TASO) and Uganda AIDS Commission in December 2018 and January 2019, were able to view an abridged version of it at the conference.
The closing ceremony was presided over by, Prof. Elly Katabira, the Board Co-Chair of the Ugandan Academy who urged young innovators to take heart and continue to incessantly pursue their goals. "I might be skeptical to endorse your idea because am scared it may fail and people say that's the professor who endorsed the failed project so I might discourage you, but I encourage you to politely tell me that am wrong and work hard to see that its completed."
Article by Tracy Ahumuza, Communications Officer, The Uganda Academy for Health Innovation and Impact
Communication to Students regarding fees payment for Sem I 2020/21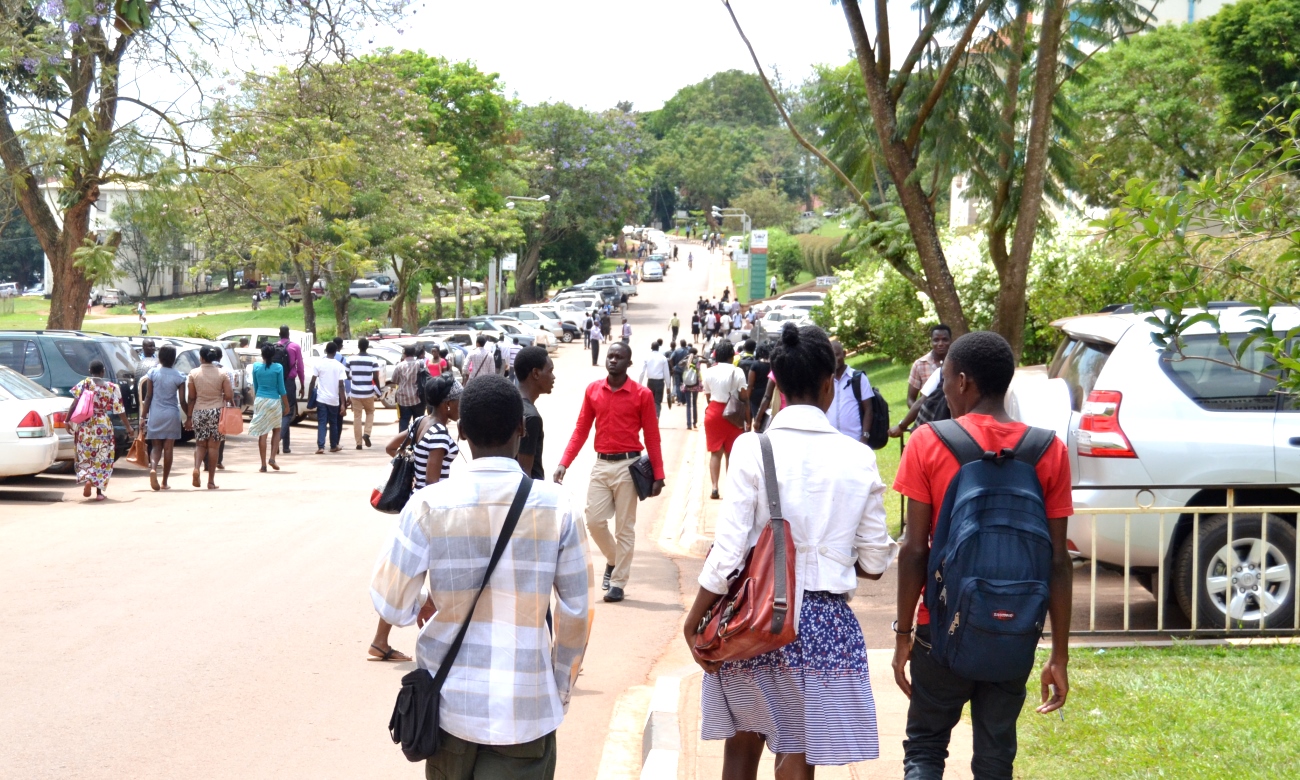 To All Students
Please take note of the following important dates you should look out for:
All Loan Scheme (HESFB) and State House sponsored students should enroll within the first two weeks to enable the Finance Department to invoice their sponsors.
All Government sponsored students must enroll immediately on AIMS system and submit their personal bank accounts to their Hall Wardens to enable processing of food and living out allowances. Only enrolled students will be paid. You are therefore advised to enroll as soon as possible.
The fees policy requires that a continuing student should pay at least Ugx. 200,000 to help the University run and this is expected to be paid by 19th March 2021, beyond which a surcharge of Ugx. 20,000 shall be levied.
All students MUST generate payment Reference Numbers (PRN) to be able to make payments. Students have to log into their portal using this link https://student.mak.ac.ug/ as directed from their admission letters, enroll and generate the PRNs. It is the PRN which you present to the bank to effect your payments.
The deadline for free registration is 9th April 2021, (end of 6th week) beyond which, UGX. 50,000 will be levied.
The deadline for the FULL fees payment is 7th May 2021, (end of 10th week) beyond which, a surcharge of 5% on the outstanding balance will be levied.
For Freshers 2020/2021
This is to remind you that the deadline for change of Programmes/Subjects for 2020/2021 Academic year will be Friday 5th March, 2021. There will be no further extension of the exercise. Applicants can only change after receiving a letter of authorization from the Academic Registrar.
However, note the following;
Bachelor of Journalism and Communication is full. Thus no applicants for change to this programme will be considered for 2020/2021 Academic year.
Bachelor of Dental Surgery has 7 slots for Direct Entrants ('A Level) available for change of programme for Private Sponsorship for 2020/2021 Academic year.
Further details regarding this communication can be found in the documents attached below:
Request for Expression of Interest: AFROHUN Communication and Visibility Plan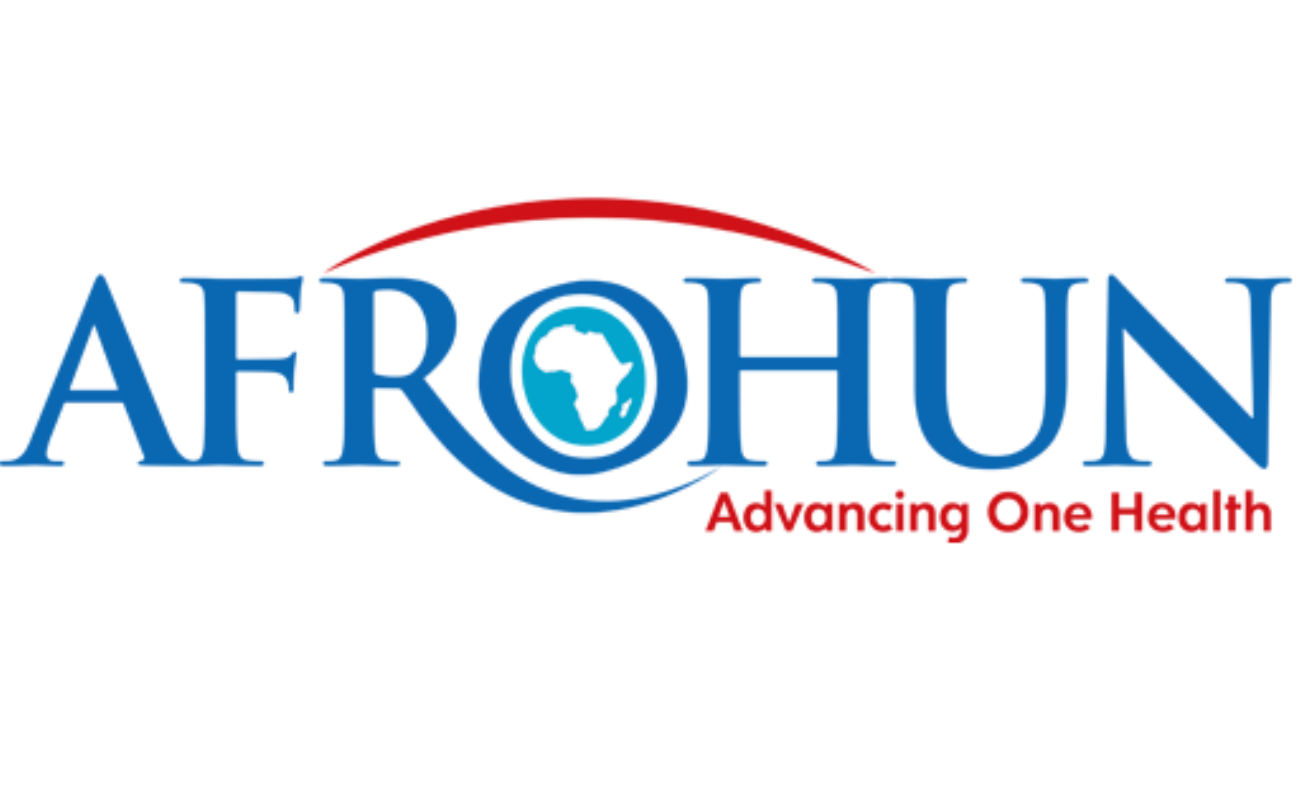 Africa One Health University Network (AFROHUN) is an international network of public health, veterinary medicine, pathobiology, environmental sciences, medicine and global health institutions of higher education. AFROHUN is located in 18 universities in 9 countries in Africa.
Formerly One Health Central and Eastern Africa (OHCEA), AFROHUN is working to transform the training environment and approaches in universities, in a bid to develop a workforce without disciplinary barriers. Enabling students to understand and appreciate the contribution of disciplines outside their own; in predicting, detecting and responding to the kind of complex health challenges we are witnessing today. This is the next generation workforce that we need in the face of increasing outbreaks of epidemics, pandemics and complex health challenges.
Considering the strategic role that AFROHUN plays in One Health workforce development, it is important that it is visible, well-understood and highly regarded. It is important for AFROHUN to document, package and share her story and impact trail. Visibility, understanding and high regard are critical for maintaining stakeholders' confidence in the network's work in order to harness, sustain and enhance the multiple stakeholders' interest.
Towards this end, AFROHUN is planning to engage an experienced communications consultant to develop a multi-faceted Communications and Visibility Strategy. The strategy will provide a broad framework that will guide communications and visibility in AFROHUN and will identify the issues that need to be addressed to build awareness, improve knowledge, build mutual understanding with key stakeholders and generate support for the network's initiatives. The strategy will provide guidance on how to capture, package and share the network's story, document and share lessons learned and best practices as well as the impact of building a one health workforce, to the management of disease outbreaks and health emergences. The strategy will also play a critical role in driving the network's business plan.
AFROHUN therefore, invites proposals from eligible, qualified and experienced individuals and firms for provision of consultancy services to develop an institutional Communications and Visibility Strategy.
Terms of Reference for the Development of the AFROHUN Communications and Visibility Strategy
The Terms of Reference for the development of the Communications and Visibility Strategy shall include but not limited to;
Communication review, including an analysis of the current perception and positioning of the network and its initiatives among key constituencies and stakeholders. Review of communications and visibility documents as necessary.
Analysis and mapping of stakeholders and target audiences, to inform prioritization processes.
Undertake primary and secondary research to assess the network's external and internal communications strategies/activities and determine gaps.
Facilitate processes to ensure stakeholder participation in the strategy development.
Developing a 5-year Communications and Visibility Strategy, including detailed objectives and priorities, and implementation plan, based on AFROHUN's strategic activities and programs.
Recommend tools for monitoring and evaluation of the Communications and Visibility Strategy.
A complete expression of interest package should be emailed to:
mnattimba[at]afrohun.org  and copied to secretariat[at]afrohun.org
Deadline for submission: 1700hrs, 19th March 2021.
DRGT Crosscutting Course: Philosophy of Method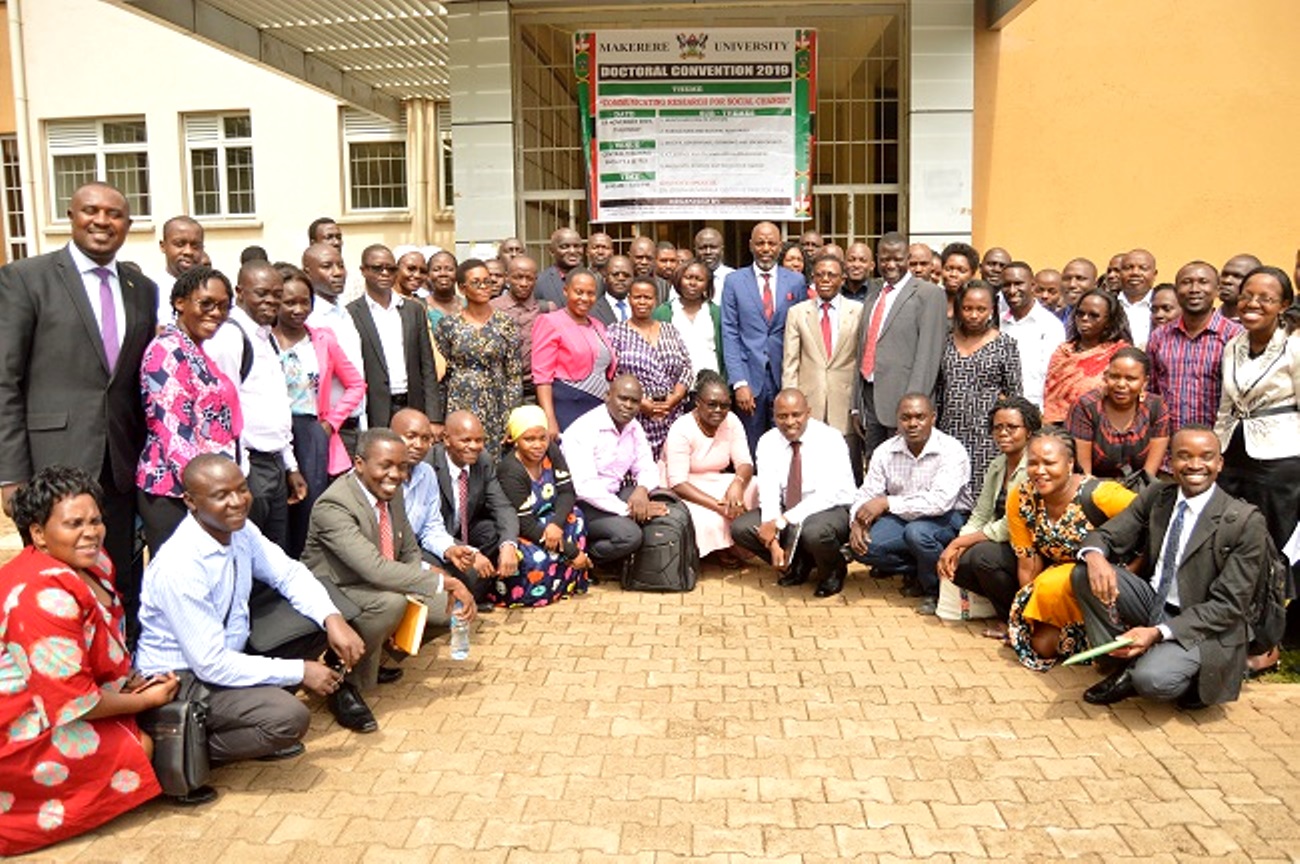 The Directorate of Research and Graduate Training (DRGT), Makerere University in collaboration with the School of Liberal and Performing Arts, Department of Philosophy and Development Studies, announces the PhD Cross-cutting Training Course: Philosophy of Method.
Course Duration: 15th to 26th March, 2021
Who should apply: PhD Students only
Latest Date of application: 5th March, 2021
This course unit is among the required crosscutting courses for PhD students to expand their academic and practical comprehension of the concepts of science, knowledge and research; acquaint the students with the philosophical principles behind the quantitative and qualitative methods of research; enhance the students' awareness about ethical conflicts in relation to research; and provide a forum for each student to discuss, and improve their own research proposals.
Please forward written applications with evidence of admission to the PhD Program and indicate;Gender, Department, School, College, telephone and e-mail contact address electronically to: conference[at]rgt.mak.ac.ug.
Selected applicants will be informed via e-mail/Telephone by Wednesday, 10th March 2021.
Please see Downloads for Course details