Ubuntu; The Answer to Ending GBV – Prof. Sylvia Tamale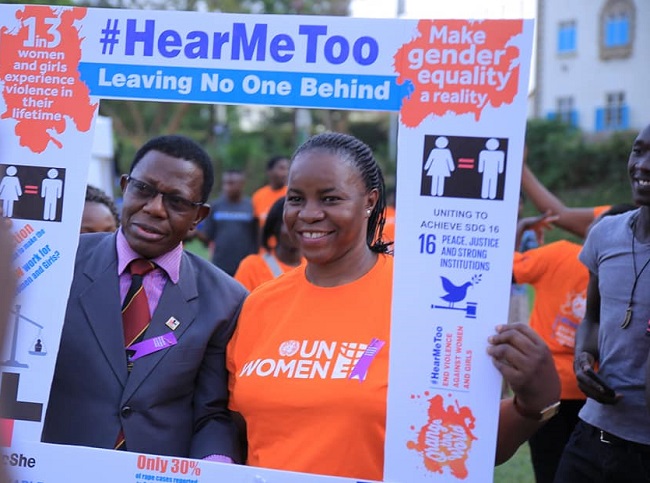 Makerere University Academician and Ugandan human rights activist Prof. Sylvia Tamale has called upon Ugandans to embrace the values of Ubuntu in order to end Gender Based Violence and sexual harassment among communities.
"Growing up, my mother used to drum it into us to have obuntu bulamu… I want to therefore appeal to those values of humaneness, solidarity, interdependence, compassion, respect and dignity associated with Ubuntu. I want to appeal to your human goodness and sense of justice. I want to implore you to reject hierarchy and dominion based on gender, race, ethnicity, disability, age and so on," she said
In a keynote address entitled Ubuntu: ending Gender based violence in institutions of higher learning and work places, Prof. Syliva Tamale, one of the leading African feminist lawyers and scholars in Africa said that there is need to instigate a spirit of togetherness and cooperation in communities in order to have free gender based societies.
The dialogue held on 30th November 2018 was one of the activities organised by the Makerere University Gender Mainstreaming Directorate in partnership with Communication for Development Foundation Uganda (CDFU); with financial support from UN Women during the international campaign of the 16 Days of Activism against Gender Based Violence (GBV).
Other activities included; an exhibition that ran from 29th – 30th November 2018, in the Makerere University Freedom Square, a session for students on Gender Based Violence conducted by Medical Doctors, Lawyers, and counsellors and signing up as HeForShe champions.
According to Prof. Tamale, Ubuntu is humaneness. it reflects the African understanding of diversity, solidarity, compassion, respect, dignity and the belief in a universal bond and sharing. She said that African traditional culture was not attuned to individual competition but to cooperating within community. The interests of the community were always placed above of those of the individual.
Reflecting on the theme of the day: Gender Based Violence prevention and responses, Prof. Tamale said that Gender Based violence is grounded in the hierarchy or social order that supports men's dominance and superiority over women. It is based on a system of power called patriarchy and is driven by sexiest prejudices.
She mentioned that while men can and certainly do experience violence, the greatest majority of victims and survivors of gender based violence are women and girls.
"In other words our mothers, sisters, daughters, nieces, aunts and grandmothers are more likely to experience gender based violence in their lifetimes than will our fathers, brothers, sons, nephews, uncles, and grandfathers," she stated.
She urged societies to adopt the values of Ubuntu to protect the weakest and most vulnerable person from undue arm.
Prof. Sylvia Tamale also proposed 10 key points on how to end gender based violence and these included;
We all need to raise our consciousness and awareness to the different systems of intolerance of fellow human beings.
We all need to educate ourselves on the root structural causes of gender based violence in order to nip the bud.
Men, you need to rid yourselves of the false sense of superiority and entitlement over women.
Women, we need to rid ourselves of the false sense of inferiority and deprivation.
All of us need to stop objectifying women's bodies.
Women, we need to empower ourselves by speaking out and participating in decision making.
Men, you need to empower yourselves by engaging with social justice and gender equity.
Women, we need to liberate our minds from patriarchal thoughts that always put men first.
We all need to tap into our essential goodness as human beings and treat others as we would have them treat us.
We all need to return our African Spirituality of Ubuntu.
The program Specialist of UN Women-Uganda Ms. Susan Oregede acknowledged the tremendous role played by the young men to ensure that institutions of learning such as Makerere University are safe for women. She applauded Makerere University leadership for the bold action to fight against sexual harassment and called upon young women and men to participate and support the HeforShe campaign movement and the implementation of the sexual harassment policies in their respective institutions.
Representing the Makerere University Vice Chancellor Prof. Barnabas Nawangwe, the Director, Directorate of Research and Graduate Training Prof. Mukadasi Buyinza said that Makerere University has demonstrated strong commitment to end Gender Based Violence and its related practices.
"We have put in place a well-established Gender and Mainstreaming Directorate to mainstream gender in the University functions and propel the struggle for gender justice at Makerere University and beyond. Through the School of Women and Gender Studies, we have been able to address gender and development issues from an African perspective" he explained.
The Director of Makerere University Gender Mainstreaming Directorate Dr. Euzobia Mugisha Baine emphasised Makerere University's zero tolerance to sexual harassment.
Mr. Oketcho Emanuel and Mr. Ocheng Ocheng, students from Makerere University and Kyambogo University respectively appealed to their fellow students to stand firm and fight against sexual harassment and gender based violence at universities.
"The actions start with us. While elders are talking and professors are writing books, let the youth and students act. That way we shall curb Gender Based Violence at Institutions of learning and workplaces," said Mr. Ocheng.
Article by Mak Public Relations Office
A Successful Ph.D. Defense by Vianney Andrew Yiga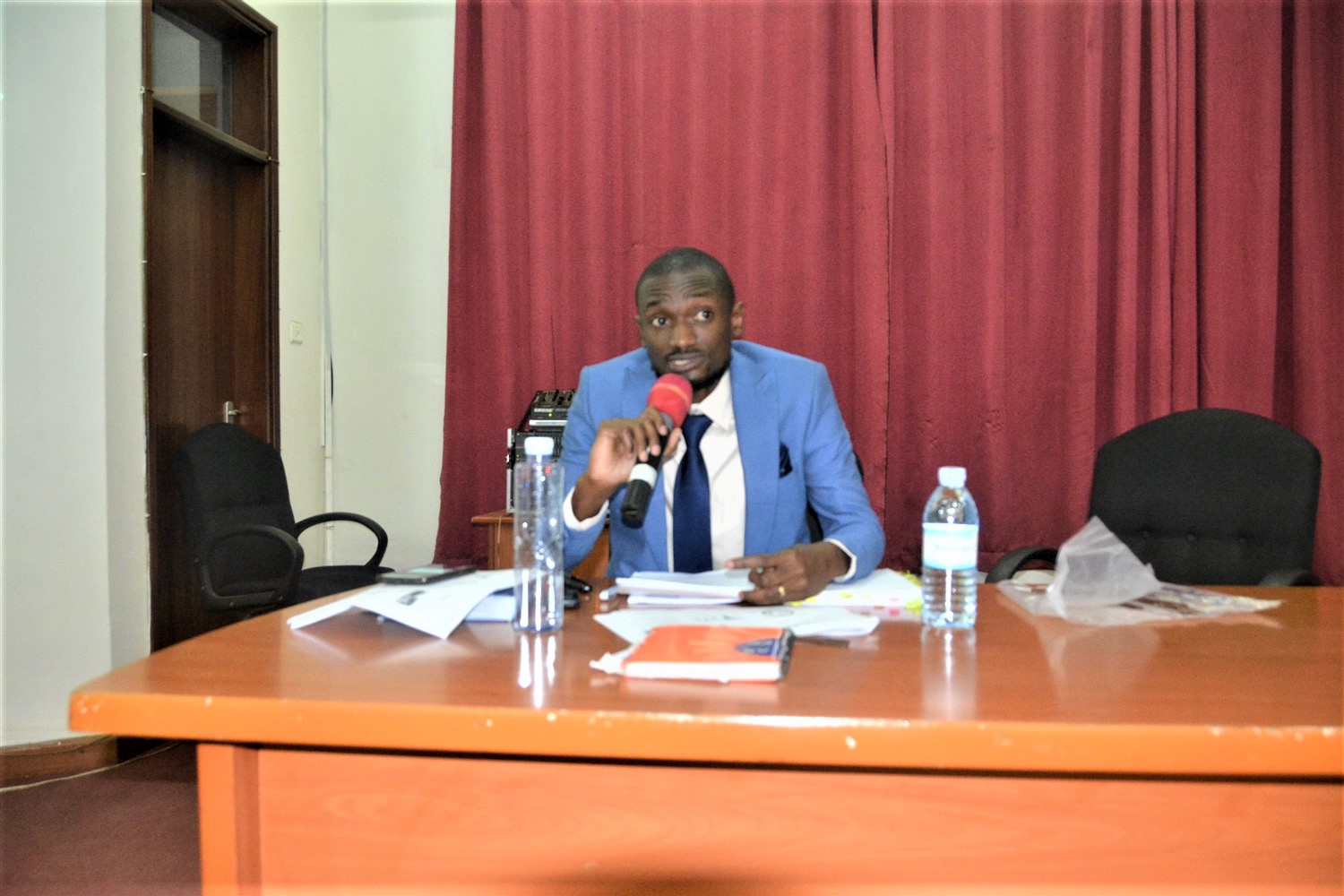 The CEDAT community is proud to share our congratulations to Vianney Andrew Yiga following his successful Ph.D. defense that happened yesterday Monday 3rd October 2022 at the College of Engineering, Design, Art, and Technology (CEDAT).
His Thesis was titled; Thermal Stability of Fiber- Reinforced Polylactic Acid Composites for Flameretarded Applications.
The candidate was supervised by Eng. Dr. Michael Lubwama and Eng. Dr. Peter W. Olupot both from the Department of Mechanical Engineering, at CEDAT.
Dr. John Wasswa, Department of Chemistry, College of Natural Sciences (CONAS), Makerere University was the opponent that interrogated the candidate to enable a clear understanding of the study.
Makerere University Launches National Parenting Draft Manual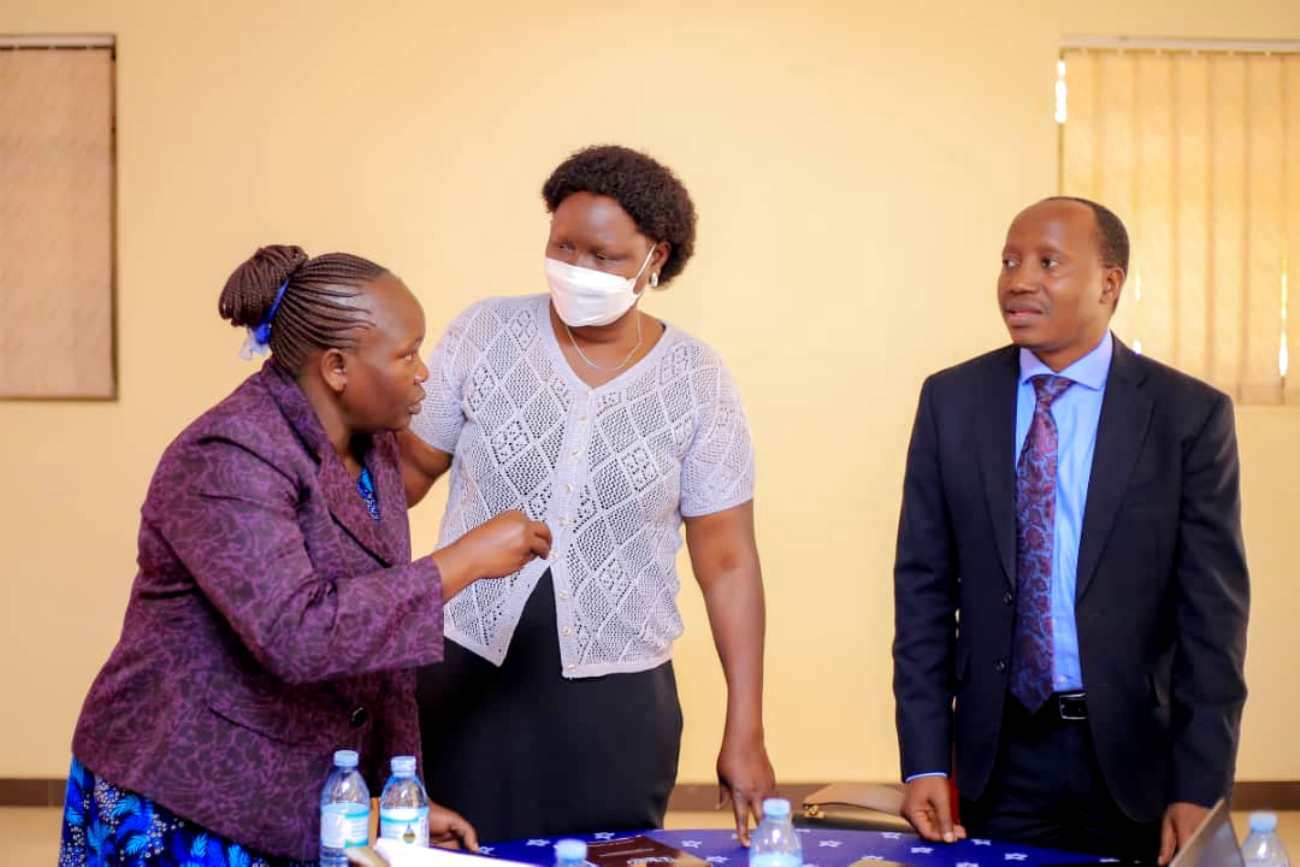 By Agnes Namaganda
On July 22nd 2022, Makerere University–Child Health and Development Centre (Mak–CHDC) launched a draft manual for the National Parenting Standards. The Centre has been working together with the Ministry of Gender, Labour and Social Development (MGLSD) with funding from UNICEF (United Nations Children's Emergency Fund), to develop standards that are agreeable to all organisations in the country that are involved in parenting work. The draft manual was being presented to members of a consortium that brings together all these organisations together, called the Parenting Agenda Consortium.
"We produce many documents and they are shelved," Irene Ayot Chono, who was speaking on behalf of UNICEF said. "We hope that this document will not be one of them," she emphasized.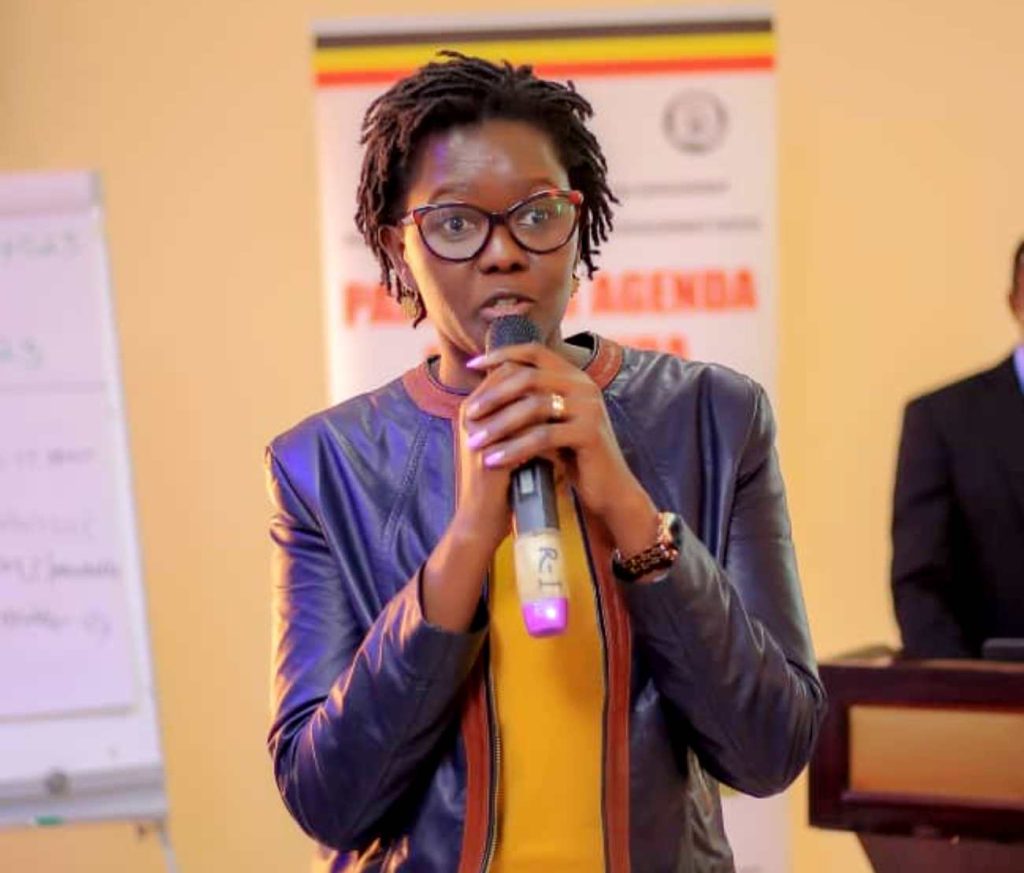 Dr. Godfrey Siu, the Principal Investigator from Mak-CHDC who presented the draft manual to participants, emphasized that if any organization is doing parenting work, there should be a minimum package that they should offer.
Draft Manual Content
The manual which will have several modules. These modules will be delivered face-to-face in 1.5 hour sessions. Some of these include; Module 6 which will focus on "understanding responsible masculinity and fatherhood" and on "understanding the concept of head of family."The draft manual also proposed that Module 11 focuses on Parenting in the 21st Century. Some of the sessions in this module will include Children and Technology, Contemporary Influence on Children and Modernity, Culture and Morality.Module 9 will focus on Parenting for Adolescents and some of the suggested sessions within this module are Needs for Adolescents and The Art of Communicating with Adolescents. Module 5 will focus on Preventing Violent Parenting and Promoting Alternative Discipline Strategies while Module 10 will be about Parenting to Address the Mental Health for Children and Adults.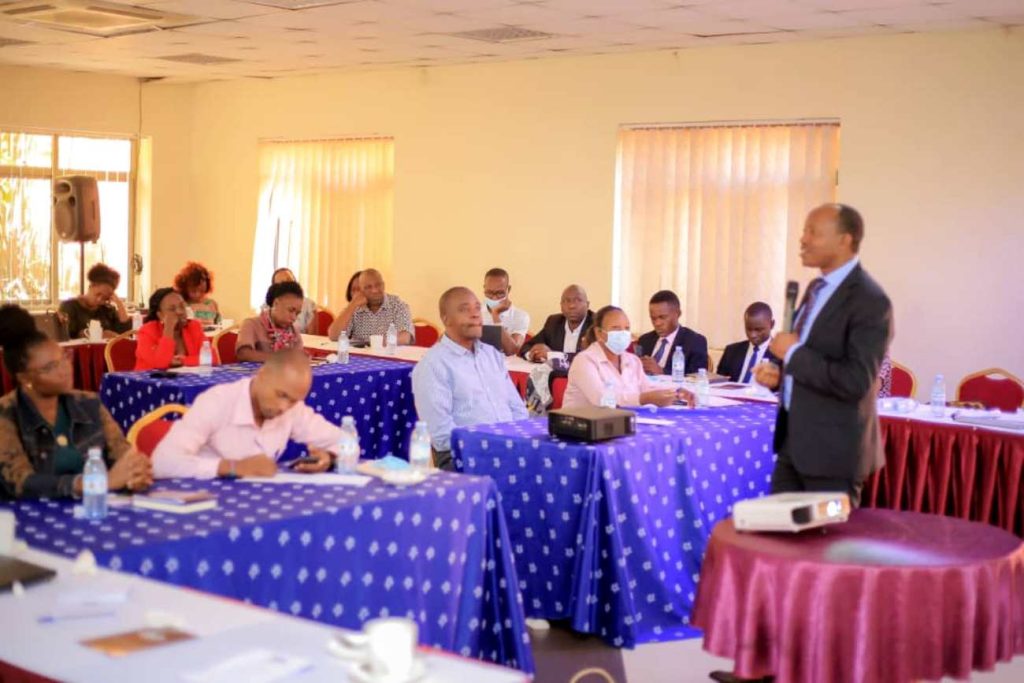 Participants' suggestions
After the presentation, participants raised several suggestions for discussion and consideration. These included whether there should be a module on spirituality since Uganda is a strongly religious nation. There was also the concern of how children in remand homes should be parented. Another concern raised by a participant was as to whether teachers who make an undeniable contribution to parenting, should be taken through the parenting manual.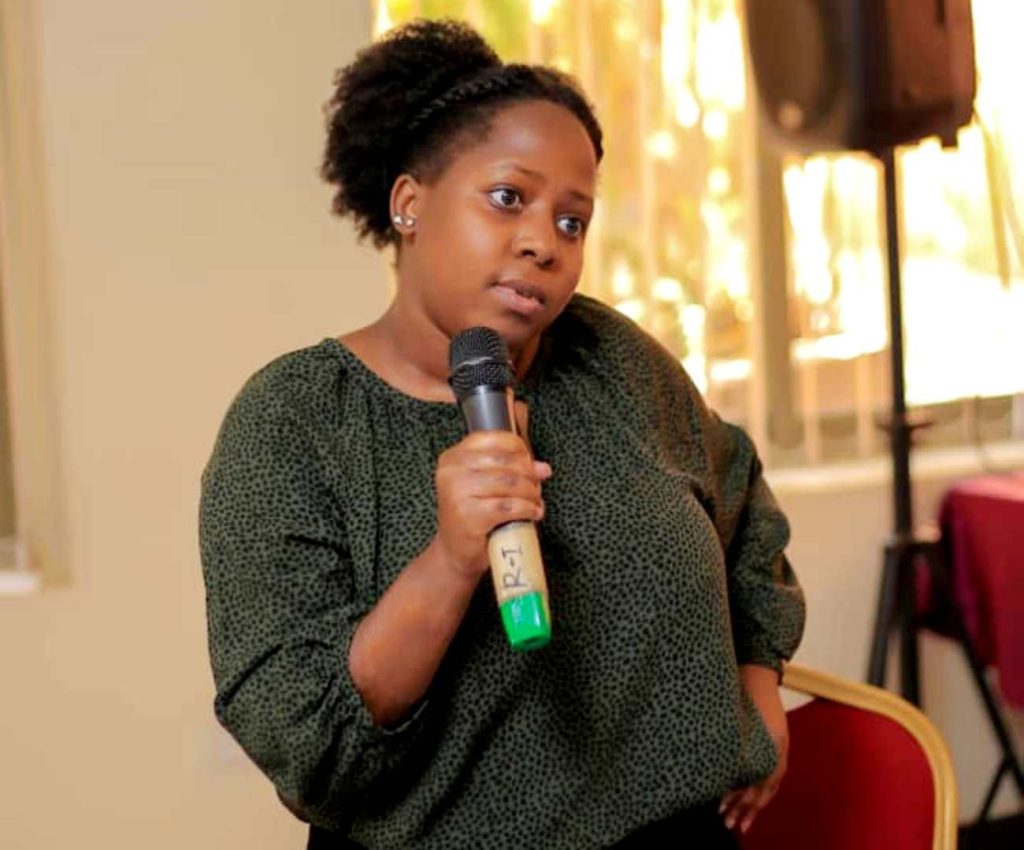 In her closing remarks, Ms. Juliana Naumo Akoryo, the Director of Cultural Affairs at the Ministry of Gender, Labour and Social Development (MGLSD) said that the manual is for the parenting organisations to utilize and not for MGLSD.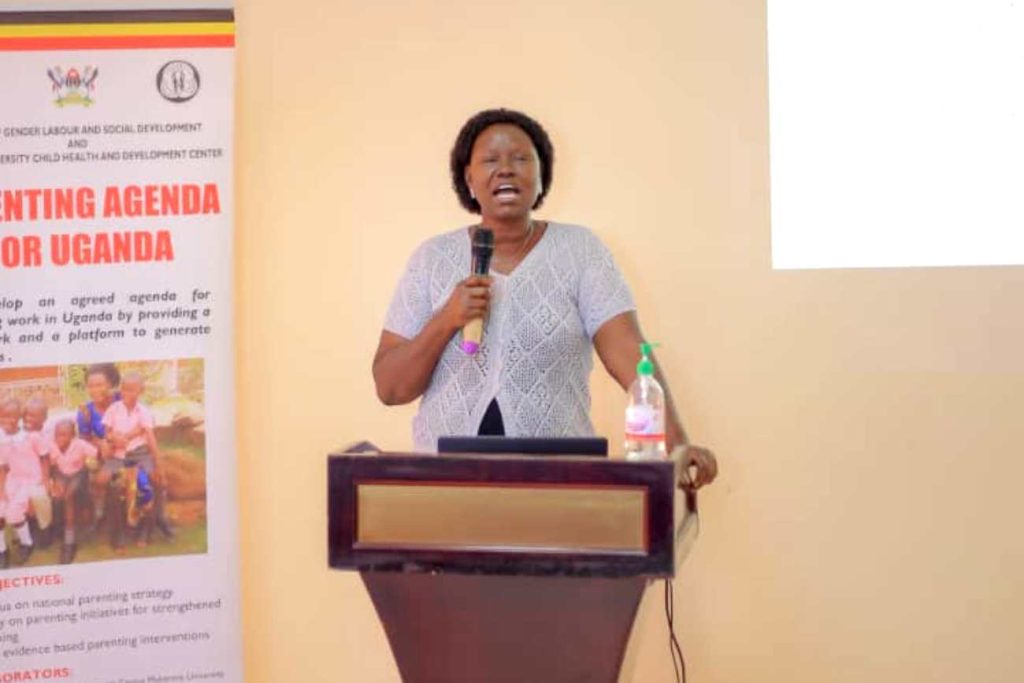 Ms. Chono also adjured the team behind the manual to use picture illustrations in the manual that can be relatable by the Ugandan parents.
Contact: Agnes Namaganda – agnesvioletnamaganda@gmail.com
Launch of Mak-RIF Round 4 Awards & PhD Call for Proposals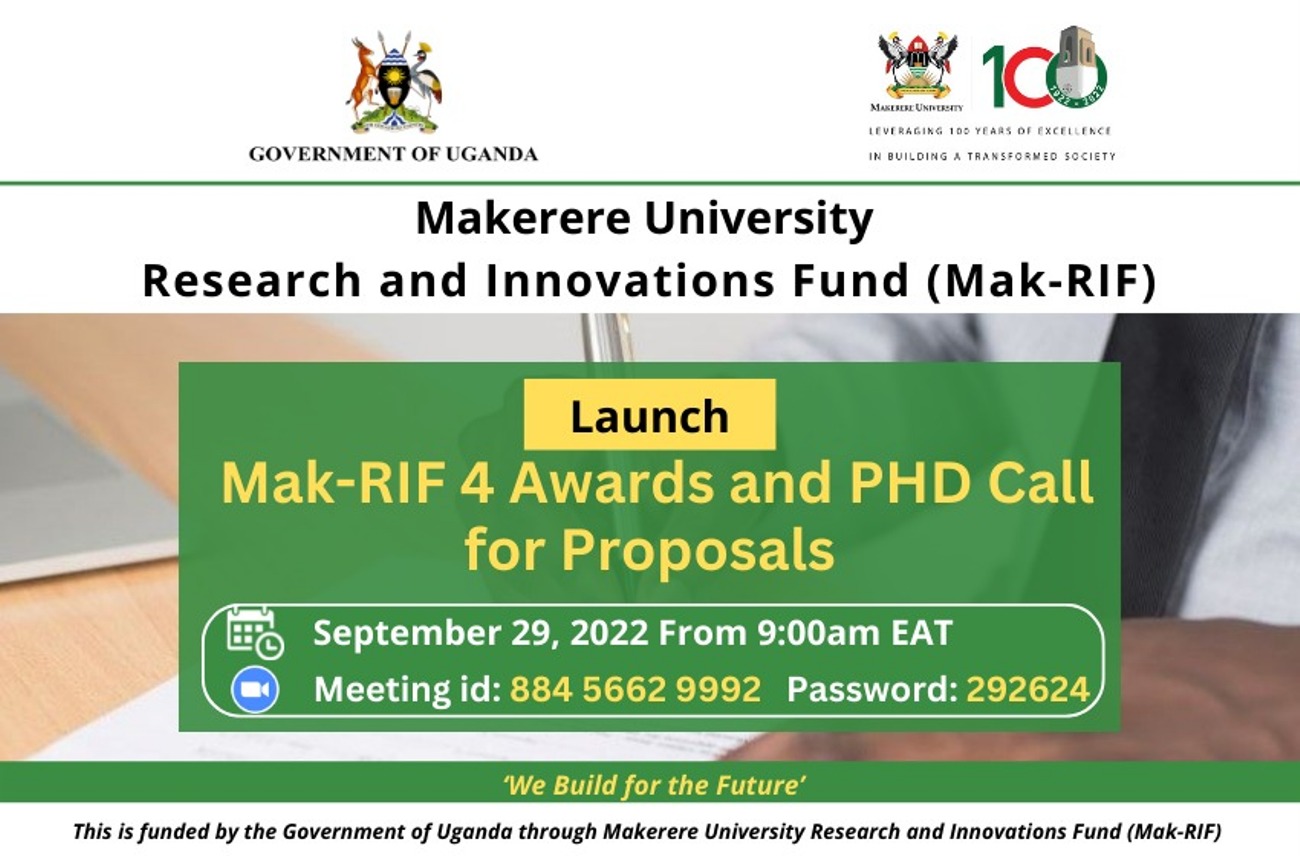 Makerere University received funding from the Government of the Republic of Uganda, earmarked to support high impact Research and Innovations. This unique initiative arose after engagements between the top University Management and the Government of Uganda. This fund illustrates the increasing importance that the Government attaches to Research and Innovation as a driver of development and transformation. The objective of the fund is to increase the local generation of translatable research and scalable innovations that address key gaps required to drive Uganda's development agenda. 
In the Financial years 2019/2020, 2020/2021 and 2021/2022 the Government of the Republic of Uganda through Mak-RIF has funded implementation of over 750 multidisciplinary research and innovations within the various Colleges, while engaging multiple stakeholders within and outside Makerere University. The Grants Management Committee (GMC) has finalized the award process for the Mak-RIF round 4 call for funding for this Financial Year 2022/2023.
The Grants Management Committee (GMC) hereby invites you to the Launch of the Mak-RIF Round 4 awards and PhD Call for Proposals scheduled to take place tomorrow Thursday 29th September 2022 from 9:00 to 10:00 a.m. EAT. 
Please use the following details to join the launch.
Register in advance for this meeting:
https://us06web.zoom.us/meeting/register/tZwpcu-urDIjE9ZgxdsbEmA2IkNMMiJVECt_ 
Meeting ID: 884 5662 9992
Password: 292624