Mak Acquires US$ 3 million Modern Poultry Unit Funded by KOICA IBS Program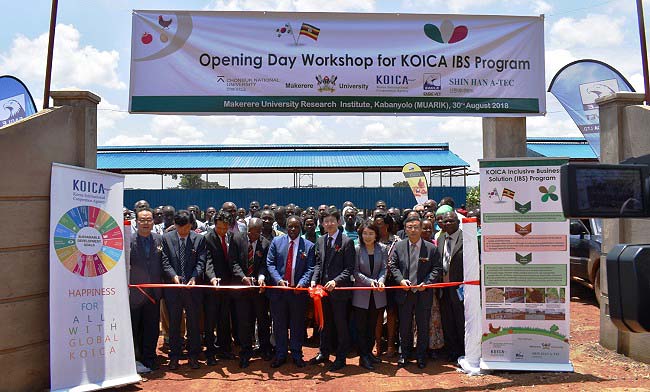 Makerere University College of Agricultural and Environmental Sciences (CAES) has opened up a modern poultry unit at the Makerere University Agricultural Research Institute Kabanyolo (MUARIK) worth US$ 3 million.
70% of this budget is funded by the Korean International Cooperation Agency (KOICA) and another 30% by Eagle Vet. Additionally, Shinhan A-Tech is funding 30% of the horticultural enterprise.
The opening day workshop was held on Thursday, 30th August 2018 at MUARIK following 90% completion of the construction work. Construction commenced on 30th May 2018 and is expected to be complete by 30th September 2018.
The function was attended by the Country Director KOICA, Professors of Chonbuk National University (CBNU), the Chief Director, Eagle Vet Uganda, the Director KOPIA and the President, Korean Community in Uganda among others.
Makerere University was represented by the Deputy Vice Chancellor in charge of Finance and Administration (DVCFA) Prof. William Bazeyo, CAES Principal Prof. Bernard Bashaasha, his Deputy Dr. Gorettie Nabanoga, staff from Makerere and other universities as well as farmers.
This development comes after Makerere University and Chonbuk National University's International Agriculture Development and Cooperation Center (IADCC) signed an agreement in May 2016 to implement the KOICA (Inclusive Business Solutions) IBS Project.
Makerere University allocated part of the university farm land; totaling 4.2 acres, to the project. The project has constructed three (3) poultry units with a capacity of five thousand (5000) birds each, implying a total capacity of 15,000 birds. The focus is mainly on layers for egg production.
Additionally, a brooder house was constructed to raise chicks as well as a drying shed for dehydrating chicken manure. A microbial facility to grow micro organisms to be used in the fermentation of chicken manure has also been constructed. This will provide readily available organic chicken fertilizer to farmers hence strengthening the linkage between crop and livestock production.
The project intends to contract farmers that will supply raw materials like maize and soybean to process feeds for chicken. These inputs will be bought at higher prices to increase farmers' income.
The project will also construct a six hundred square meter (600m2) greenhouse that will produce quality tomatoes.
Additionally, the project will train farmers on improved agricultural technologies at National Farmers Leadership Center and also share 30% percent of the profits with farmers.
In his congratulatory message, the Korean Ambassador to Uganda represented by Lee Jun-hee appreciated the project partners for the accomplishments so far, saying this will contribute to Uganda Vision 2040 of transforming the country from peasantry to a middle income status.
The Ambassador noted that Uganda's agricultural sector employs 2/3 of the household labour force and accounts for 77% of poverty reduction.
"Despite this, agriculture in Uganda is underdeveloped and its contribution to NGDP has declined to 25% with less economic gains due to unsustainable use of resources,"
He said, besides accelerating commercialization of agricultural products, private enterprises and research institution must pool together resources to fight poverty and improve livelihoods.
In his remarks, Prof. William Bazeyo commended the Principal CAES Prof. Bernard Bashaasha for not being selfish.
"Many of us have studied from outside but what have we brought back home? I thank Prof. Bashaasha because without his thinking and not being selfish, these Korean colleagues would not be here. Prof. Bashaasha went and found that there is potential in Korea to bring to Uganda". Bazeyo said.
Prof. Bashaasha studied in Korea, Married a Korean lady and has attracted collaborations with Korean government and agencies setting up a number of projects at Makerere University.
The DVCFA thanked the Korean Government for accepting to work with Makerere and supporting the university through finance and technology.
"I believe your investment in Uganda may not lead to tangible results back to the people of Korea but you are doing it to develop the people of Uganda to be like you.
Makerere University will not take you for granted. We know we are with you in the struggle to eliminate poverty and improve livelihoods," the DVCFA stated.
Prof. Bazeyo hailed the Chief of KOICA in Uganda for being polite and humble saying it is one thing to be posted to a country, and, another to work with the people. He informed participants that Makerere University existed for a long time and some of its infrastructure is old. Prof. Bazeyo pledged to look for partners and mobilise resources to rehabilitate the old poultry unit on the University farm and also deploy armed security to safeguard the new facility with immediate effect.
The DVCFA also noted that there are more than 40 universities in Uganda but only two offer programmes in agriculture, and yet more people need agriculture than any other resource. He therefore stressed the need for Makerere to reach out more and work with farmers to alleviate poverty by bringing them to the University farm and train them on how to generate income.
"Extension workers are few and far spread and yet we need to train these farmers. It could not be a government policy, but as Makerere we can go out there and train farmers to increase production.
We must change the mentality of people on how to do farming as a business for maximization of resources to get them out of poverty", Bazeyo explained and went ahead to say that:
"The Challenge is on Makerere because we are the father of education in this country.
Can we have similar facilities across the country and train farmers on how to rear chicken and other animals?
There is no harm in putting such facilities on our borders so as to train our neighbors" He said.
Prof. Bazeyo expressed happiness that Korea was walking with Uganda. Historically, he said, Korea started like Uganda and at one time, the two nations were at the same level.
He said that Koreans are now holding Ugandans' hands, and yet they should be looked at as equal partners.
He appealed to the farmers and their leaders to mobilise themselves in groups, and pool their fragmented land for improved productivity, collective bargaining and marketing.
He also asked farmers to work with academicians adding that the University cannot conduct graduate education and research without farmers.
The Principal CAES, Prof. Bernard Bashaasha gave the background to the project and expressed happiness at seeing the fruits. He said the MoU signed in May 2016 when the President of CBNU visited Uganda entails academic training, research, staff exchange and outreach.
Prof. Bashaasha reported that currently there are 13 students in the Republic of Korea who are doing very well and are expected to return to Uganda upon completion of their studies.
"The other activities are the poultry unit and an element of micro organism processing extended here. There is an element of horticulture and the facility will help us in training. We really needed a poultry facility to help in training, research and outreach activities," the Principal said.
Bashaasha also said the college was partnering with Moon Agriculture and Processing Company Limited (MAP Co. Ltd.); a private Korean firm, and have already opened up a fully fledged piggery unit at the University farm.
He also said the choice of the poultry enterprise is based on the fact the country's population; especially in the urban areas, is ever increasing and yet land cannot be expanded. This necessitates going into intensive production with poultry as a viable option.
The other reason according to Prof. Bashaasha is that poultry combines very well with crop thus creating seamless interaction between crop and livestock production.
Briefing participants on the project background and purpose IBS Program Manager Chonbuk National University (CBNU) Cho Jin-Kook said the project is aimed at addressing low income due to poor agricultural environment, the weakening base of agricultural and livestock production due to climate change impacts, and the increase in demand for professional agricultural technology education.
Cho Jin-Kook explained that the project, "Improving farm income through agriculture and livestock circulation in Uganda", will last three years (2018-2020) at a total budget of US$ 1,826,087.
The project purpose is poverty reduction through increasing farm income; contributing to the livelihoods of local farmers by improving the agricultural environment in response to climate change; strengthening the business operation capacity and growth potential by establishing a social enterprise.
The goal is to establish the eco-friendly recycling model of agriculture linking horticulture and livestock farming, and finally to increase farmer's income by strengthening farmer capacity," the Manager said.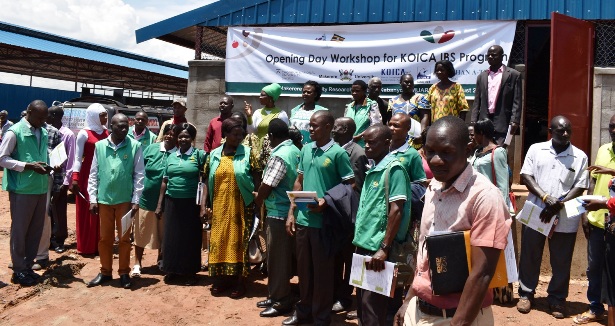 The expected benefit according to Cho Jin- Kook is operating an economic model connected by value chain type to solve poverty and lower socioeconomic polarization, improving farmers' income level through operation of Agro-industrial facilities in response to climate change, training skilled workers in agricultural industry and enhancing the sustainability through collaboration between stakeholders and public institutions.
"The core activities include production of eggs and chicken meat, drying and storage of feed crops, production of tomato and agriculture crops and supplying the organic fertilizer fermented with livestock manure.
Targets for the year 2020 year include; Feed resource production (1,000 tons), Livestock products (138 tons) and Horticulture production (10 tons).
Our IBS project policies will increase Kabanyolo farmer's revenue and finally contribute to the economic development of this Country". Cho Jin- Kook explained.
Article Compiled by:
Jane Anyango
Principal Communication Officer,
College of Agricultural and Environmental Sciences (CAES)
Veteran Professor changed Makerere and Higher Education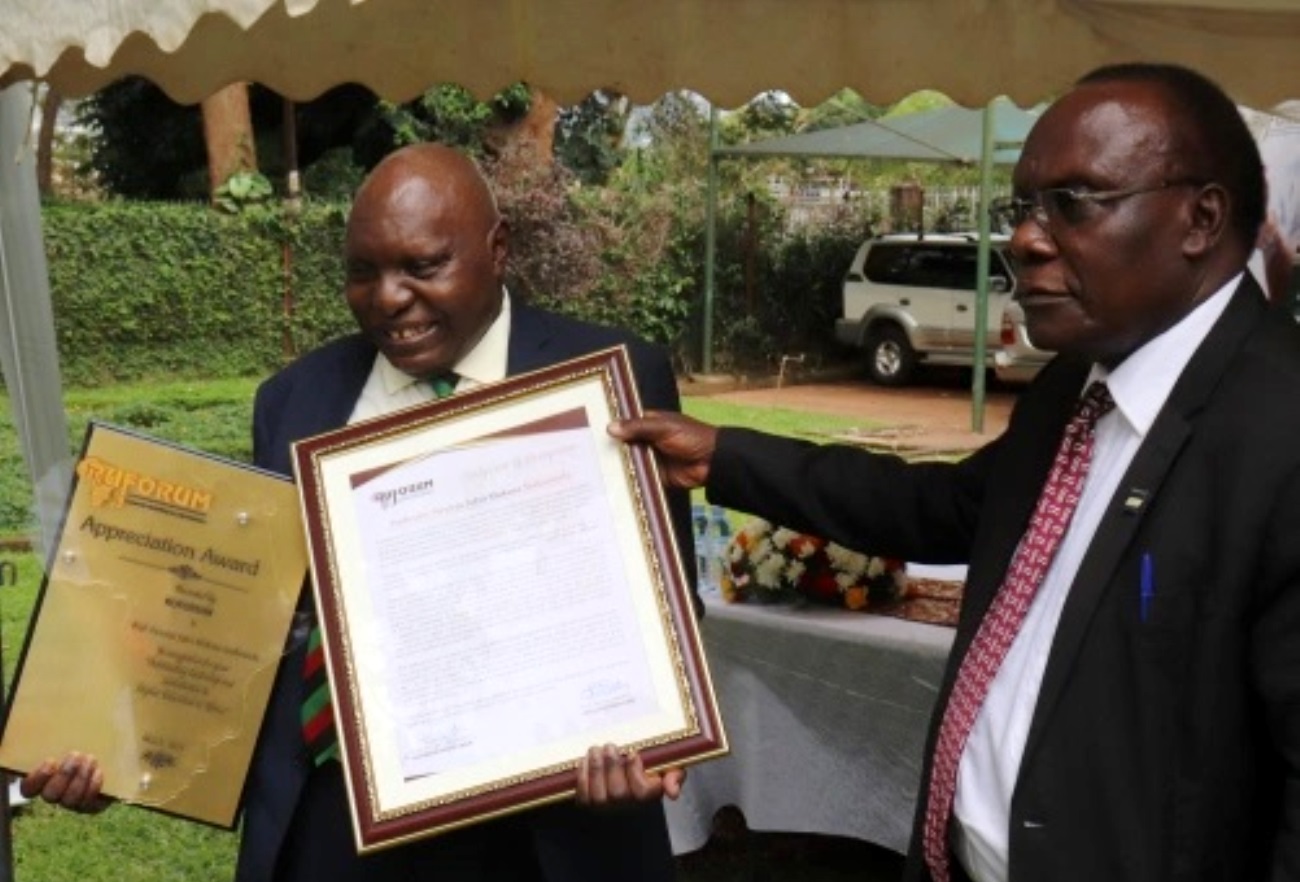 When Professor John Ssebuwufu ambled up to receive a certificate of recognition for his 'exceptional' contribution to higher education from the Regional Universities Forum for Capacity Building in Agriculture (RUFORUM) at Makerere University (MU), he was thinking of many things, such as rewarding staff, that he could have done differently to impact university education more.
But he did what he could have done, under the circumstances.
He presided over MU (in 1993) when student enrolment was 5,000 and left in 2004 when the population was surging to more than 15,000.
He emphasised the use of information communication technologies in almost all the institutions he had been involved in and sent many academic staff on exchanges to boost research and innovation. Now, more African universities engage in ground-breaking research.

So, he proceeded to accept his recognition and make his acceptance speech, which was mostly about gratitude.
Ssebuwufu, 74, who is currently the chancellor at Kyambogo University and the vice-chancellor of the University of Kisubi, is credited for his exemplary leadership and pragmatic methods that have shaped higher education in Uganda and Africa as a whole.
Japan Africa Dream Scholarship (JADS) Program 2021/2022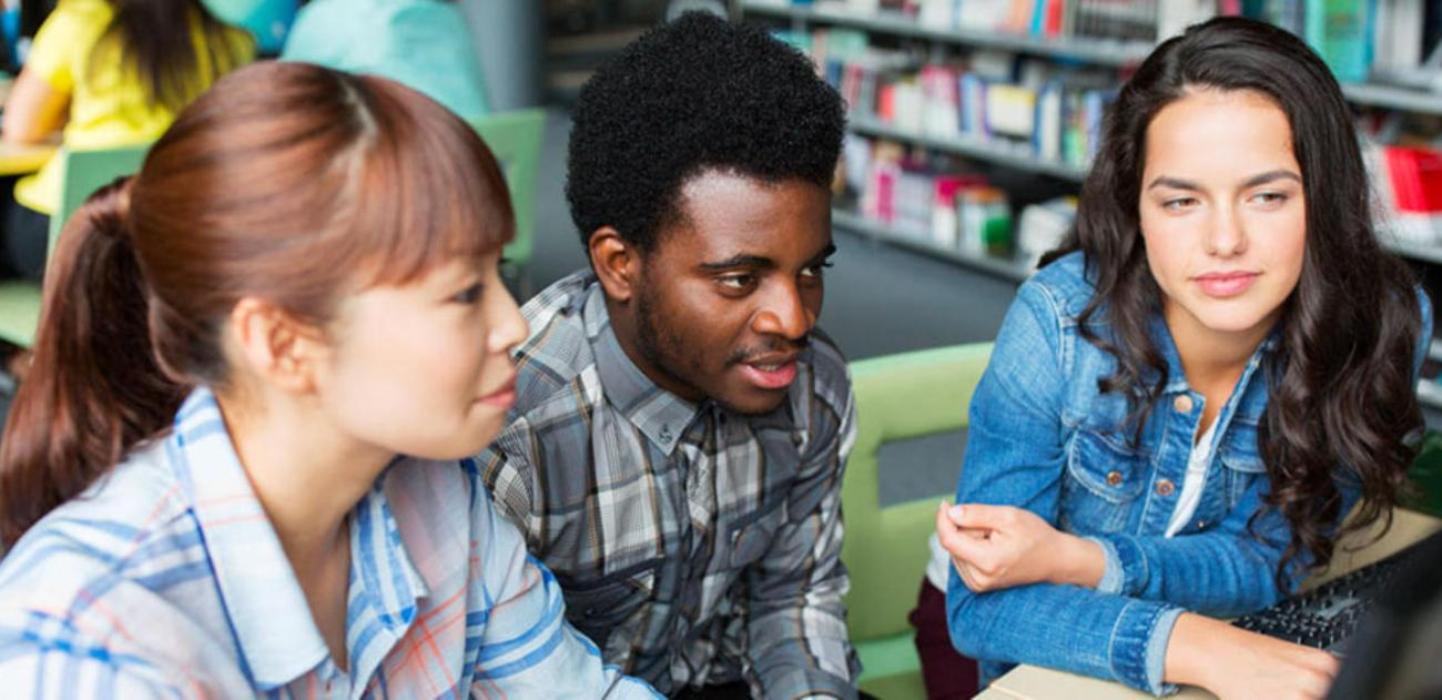 The Japan Africa Dream Scholarship (JADS) Program is a capacity building project by the AfDB and Japan which was initiated in 2017 with the aim of providing two-year scholarship awards to highly achieving African graduate students to enable them to undergo post-graduate studies (i.e. a two-year Master's degree program) in selected priority development areas on the continent and Japan. The overarching goal the AfDB and the Government of Japan seek to attain is to enhance skills and human resources development in Africa in under the Bank's High 5s agenda (i.e. "Feed Africa", "Light up Africa", "Industrialize Africa", "Integrate Africa" and "Improve the quality of life of the people of Africa") and key Japanese development assistance initiatives. JADS core areas of study focus include energy, agriculture, health, environmental sustainability, and engineering. The program also seeks to promote inter-university collaboration and university-industry partnerships between Japan and Africa. Upon completion of their studies, the JADS scholars are expected to return to their home countries to apply and disseminate their newly acquired knowledge and skills in the public and private sectors, and contribute to national and continental socio-economic development.
About the JADS program
The JADS Program is open to applicants from AfDB member countries with relevant professional experience and a history of supporting their countries' development efforts who are applying to a graduate degree program in energy development and related discipline. The program does not provide scholarships to any other graduate degree program.
The scholarship program provides tuition, a monthly living stipend, round-trip airfare, health insurance, and travel allowance.
Upon completion of their studies, the beneficiary scholars are expected to return to their home countries to apply and disseminate their newly acquired knowledge and skills, and contribute to the promotion of sustainable development of their countries.
Who is Eligible to Apply?
The program is open to those who have gained admission to an approved Masters degree course at a Japanese partner university. Candidates should be 35 years old or younger; in good health; with a Bachelor's degree or its equivalent in the energy area or related area; and have a superior academic record. Upon completion of their study programs, scholars are expected to return to their home country to contribute to its economic and social development.
Application Procedures
Applicant requests for information and application forms and procedures from the chosen JADS partner university. For any inquiries, please contact JADS@AFDB.ORG
Applicant completes required documents and sends them to the university.
University evaluates and selects applicants.
University sends selected candidates to the AfDB.
AfDB reviews submissions from universities, prepares and approves the final list.
AfDB contacts selected awardees, and informs the universities.
WHS Regional Meeting Africa 2021: Finance Chairperson's Update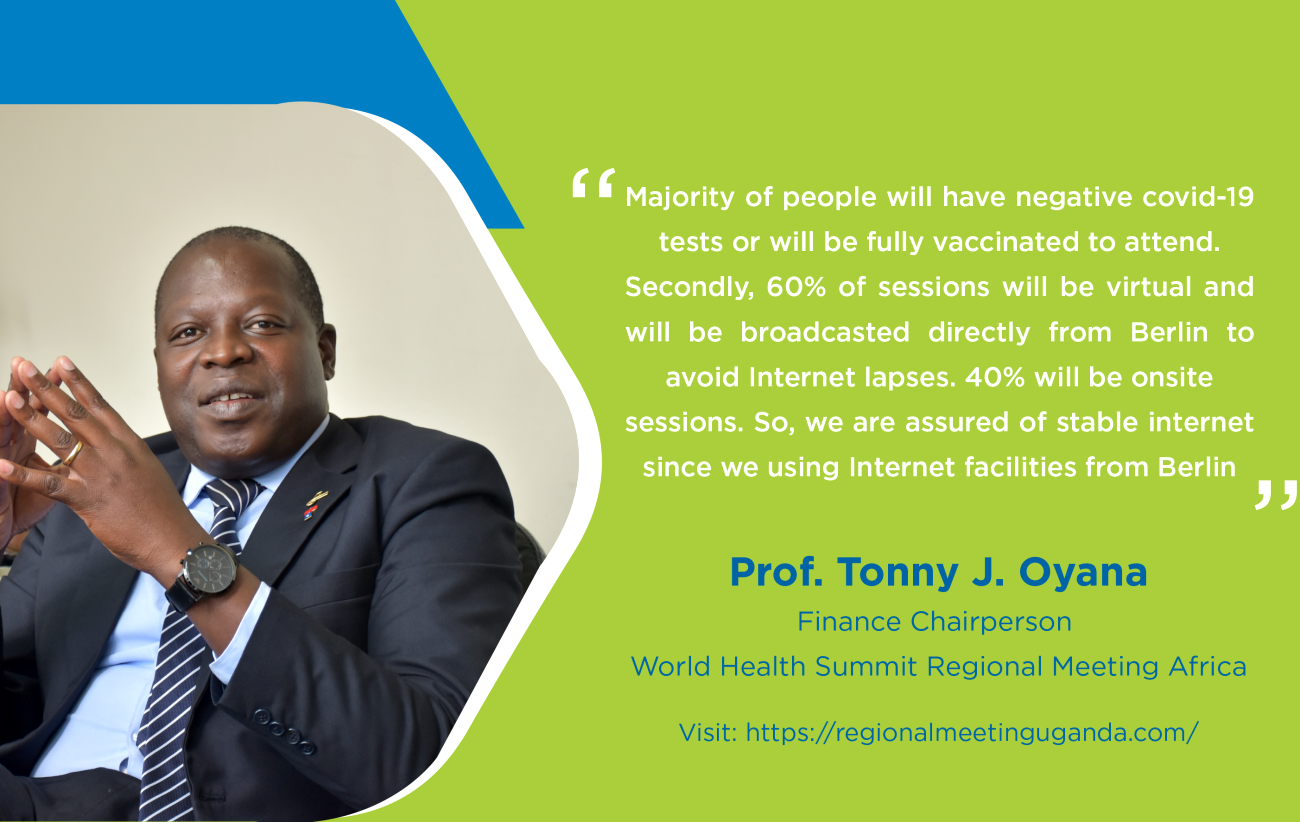 SOPs: Our plan is to have 200 sets of people in different spacious rooms…

Prof. Tonny j. oyana, finance chairperson whs regional meeting africa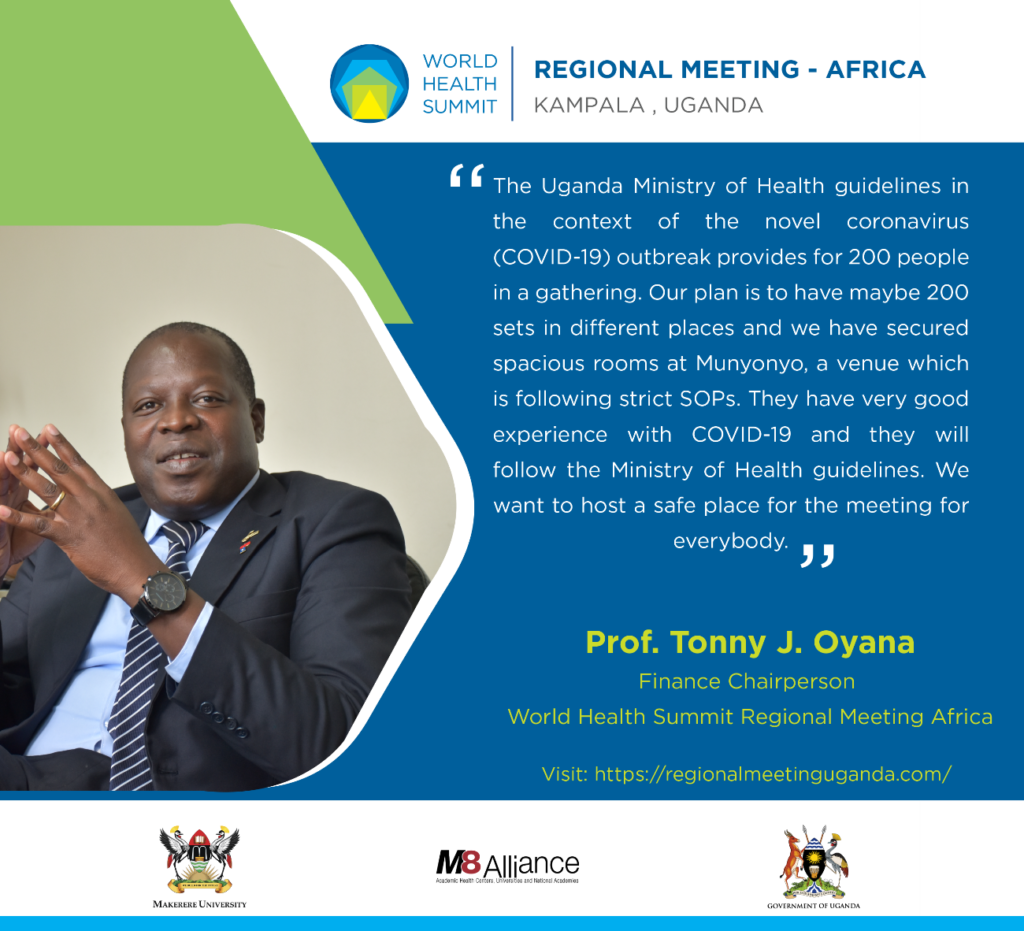 We are sincerely grateful to our sponsors…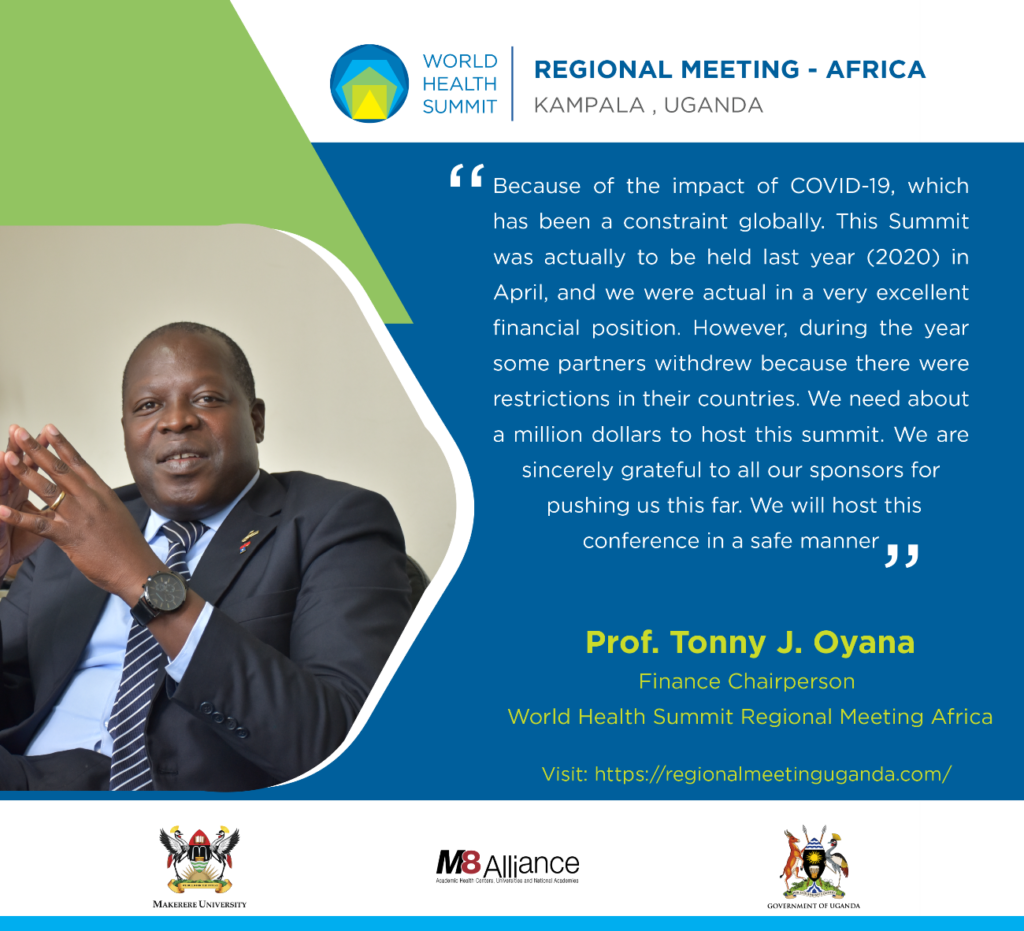 Over 15 core sponsors…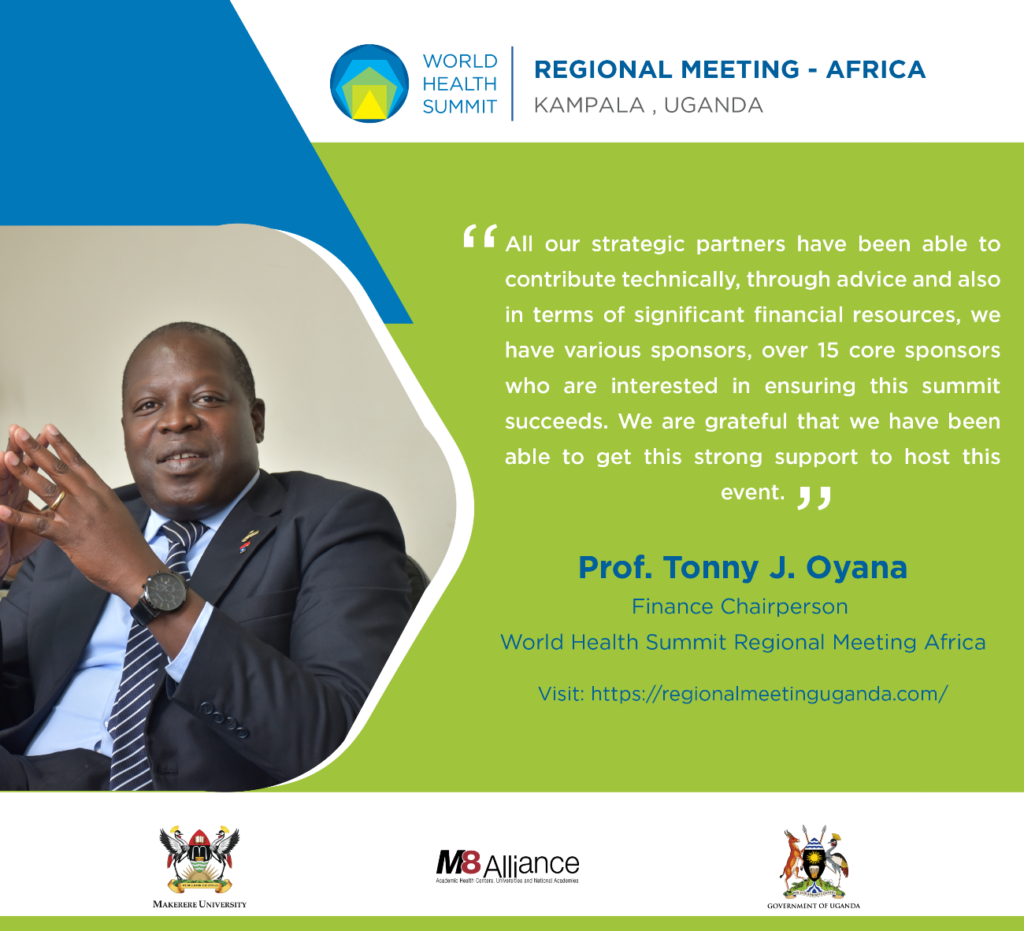 Sessions: 60% Virtual, 40% Onsite…