President of Hargeisa University Visits Makerere University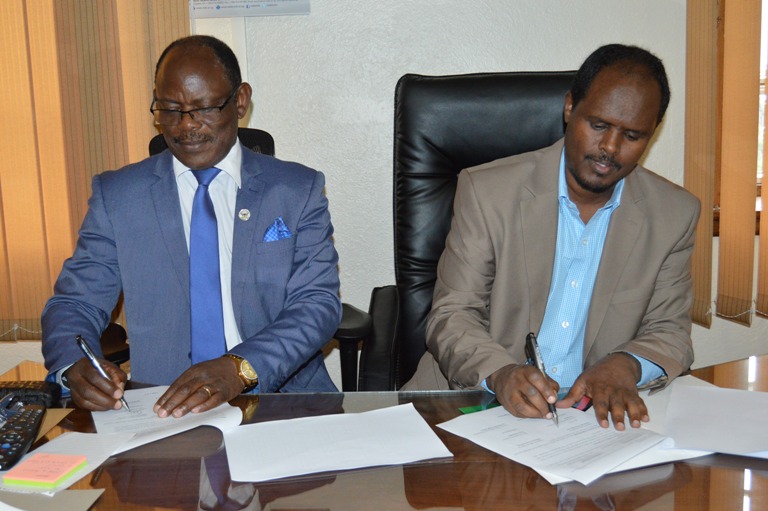 On 15th March 2018, the President of Hargeisa University, Prof. Dr Muhamud Yousuf Muse and the Vice President for Academics and Research, Assoc. Prof. Sied Muhumed Jibril visited the Vice Chancellor and had bilateral talks.
Hargeisa University is found in Somaliland, a former British Colony which received its independence in 1991. Hargeisa University has ten colleges, two institutes and two centres which are focused on teaching, research and community outreach. Prof Jibril, explained to the Vice Chancellor that quite often, people in Africa do not distinguish between Somalia and Somaliland. Somaliland is a peaceful democratic country with its own governance structure, own currency, and has had five peaceful Presidential elections since 1991.
The State President is the Supreme Head of the University and therefore the university has support from the government. Somalia was an Italian colony while Somaliland was under the British Protectorate. Somalia is not yet peaceful and not about to be because the kind of conflict resolution and model they are applying is imported from elsewhere and does not meet the needs of its country while Somaliland developed its own local model in one of their centres and this has helped to bring peace and democracy in their nation.
Hargeisa University has a student population of 7,500 students and has collaborations with many international universities and organizations such as University of Oslo, Harvard University, Kings College London, Turkish Universities, MEKELLE University in Ethiopia where they do joint programmes. Prof Jibril informed the Vice Chancellor that there were opportunities of collaborating in research with Hargeisa University. Recently, Oil was discovered In Somaliland and that would be a ripe area for a strong collaboration. The College of Health Sciences has already had students from Hargeisa University at postgraduate level and were among the best performers in the College.
The Vice Chancellor, Professor Barnabas Nawangwe welcomed the visitors and was delighted that they found it worthwhile to come and collaborate with the University. Makerere University is a comprehensive university with ten colleges trying to become a research-led university by reducing on undergraduate programmes and increasing graduate programmes and emphasizing research. Makerere University being the largest and oldest university has an obligation of assisting her neighbours as we value collaborations with other universities and would be willing to work with Hargeisa University. He informed them that the College of Veterinary, Animal Resources and Biosecurity was already working with the Sheik Veterinary Institute by offering certificate and diploma programmes in veterinary fields and later absorbing the students for degree programmes.
A Memorandum of Understanding for cooperation was signed between The Vice Chancellor of Makerere University and the President of Hargeisa University and was witnessed by the Acting Director Legal Affairs, Mr Goddy Muhumuza, the International Relations Officer, Ms Martha Muwanguzi, and staff from the Public Relations Office and the Vice President for Academics and Research at Hargeisa University, Prof Jibril Muhamud.
At the College of Health Sciences, the visitors were welcomed by the Acting Principal and Dean, School of Public Health, Prof Rhoda Wanyeze, Dr Lukanga from Pathology representing Dean School of Biomedical Sciences and Dr Namatovu who represented the Dean School of Medicine. Hargeisa University had students in this College who performed very well. So far, eight students have done graduate programme and another was about to complete her studies.
Hargeisa University is a member of the Arab Universities Association and many Medical Associations and done a lot publishing international journals mostly in the medical fields. Hargeisa runs a joint masters programme with Turkish university in Family Medicine. Unfortunately, Somaliland with a population 3.5 million people has only 2 Gynaecologists and 2 obstetricians which clearly indicates the urgency in collaborating with Makerere University in capacity building through training their personnel to work in health facilities. Makerere University has the resources while Somaliland has the platform. The Country is under reconstruction and a helping hand from an African brother was very much needed. The ground for collaboration was quite rich for tapping into.
The following were suggested areas for collaboration
1. Development of joint masters programmes and Somali students get training
2. Joint Consultancies
3. Development of research programme models can be borrowed
4. Exchange of academic staff (sending staff to Somaliland and vice versa)
5. Student internships where 4th Year undergraduate students doing electives can be sent to Somaliland for some months and they earn credits to their programmes
6. Opportunities for training such as pathologists, gynaecologists, obstetricians in the region, etc
7. Distance Learning programmes to support training
Particular areas such as Tropical Medicine, Masters of Public Health Nutrition, e-modulation where students are organized and taught online instead of moving to Somaliland. Developing tailor-made programmes at Somaliland where Makerere staff go and teach specialized courses in the mornings and give service to the community in the afternoons.
It was agreed that the Call for Applications of Postgraduate Programmes for academic year 2018/2019 be sent to the Vice President Prof Jibril to enable to the Somali students apply.
In the College of Veterinary, Animal Resources and Biosecurity, the visitors were received by the Deputy Principal, Prof Majalija and the meeting was attended by Dr Edward Wampande, Prof Ejobi, Dr Ahmed Sengooba, Dr Frank Mwine, the International Relations Officer, Ms Martha Muwanguzi and the Personal Secretary to the Principal, Ms Lillian Tukahirwa.
The President Dr Muhumud Yousuf Mose gave a brief history of Somaliland and that of Hargeisa University and informed the meeting that Hargeisa University had collaborations with several international universities, international donors and the World Medical Association. For quite a long time, Hargeisa University was collaborating with Western universities but realized it was not proper to depend on them so much but emphasize working together with their African brothers. Somaliland having the largest livestock population and being the largest livestock exporting country on the African continent, Hargeisa University had special interest in the College of Veterinary Medicine. Following areas were suggested; collaboration in joint research programmes, developing joint masters programmes, exchange of students and staff, developing joint consultancies for the Ministry of Livestock in Somaliliand.
COVAB has Centres for wildlife, for Bio security, Animal Clinics and for partnerships and has supported capacity building for Sheikh Veterinary Institute in Somaliland, development of Umtala Veterinary School in Kigali, Bunda Veterinary School in Malawi and have trained professionals who work across sectors. Dr Frank Mwine said, each one of us are the engines for development in our various disciplines and so we need to be proactive to engage in politics so that we can bring changes and development to our nations. We cannot do away with the external donors completely since they are the ones who have resources which train our staff. Specific areas ought to be identified for this collaboration.
It was suggested that Hargeisa can start off by sending two or three students to Makerere for masters programmes. They can also send students for the CARTA training. Makerere University can partner with Hargeisa and joint write a proposal for training in trypanosomiasis in cattle and in humans as well as tuberculosis in humans and they get funding for this.
The Veterinary System is very key in the Somaliland ecosystem and establishing a communication platform between the Veterinary and Agricultural College in Somaliland was quite crucial. In addition, establishing a collaboration with the College of Health Sciences was also important. Hargeisa University was also advised to apply and join the 'One Health" Network for Africa for managing animal health and population.
In the College of Agricultural and Environmental Sciences, the visitors were welcomed by the Deputy Principal, Assoc. Prof Goretti Nanabaoga and the meeting was attended by the College Registrar, Mr Edward Obura. The Deputy Principal said they were interested in widening the network with those who share same concerns with their College. Makerere University does a lot of collaborative research and suggested that cross boarder research would be an ideal area that can be explored and we attach students from both countries be attached to this research. Writing joint proposals for funding was another area also identified.
Written by Martha Muwanguzi- Makerere University International Relations Office
Veteran Professor changed Makerere and Higher Education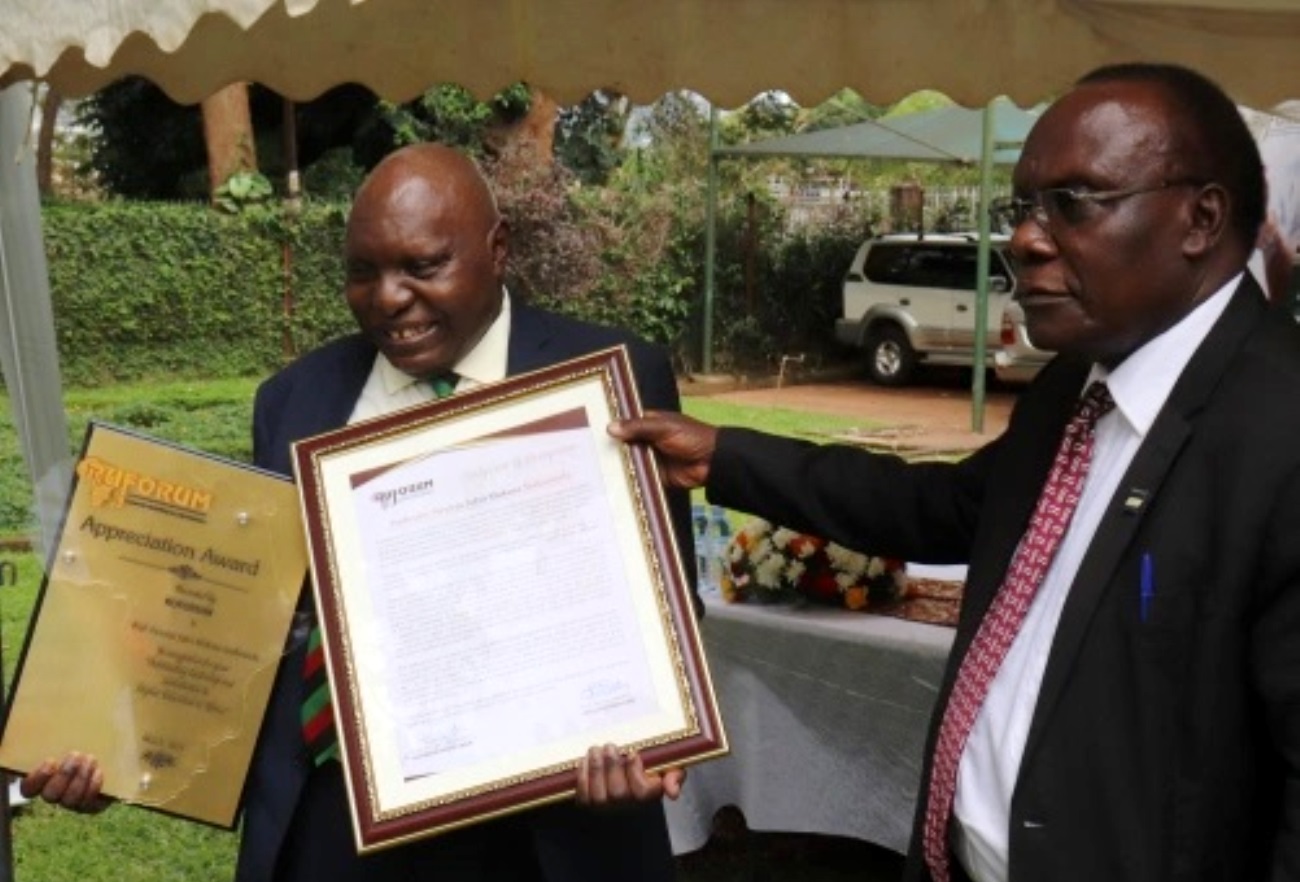 When Professor John Ssebuwufu ambled up to receive a certificate of recognition for his 'exceptional' contribution to higher education from the Regional Universities Forum for Capacity Building in Agriculture (RUFORUM) at Makerere University (MU), he was thinking of many things, such as rewarding staff, that he could have done differently to impact university education more.
But he did what he could have done, under the circumstances.
He presided over MU (in 1993) when student enrolment was 5,000 and left in 2004 when the population was surging to more than 15,000.
He emphasised the use of information communication technologies in almost all the institutions he had been involved in and sent many academic staff on exchanges to boost research and innovation. Now, more African universities engage in ground-breaking research.

So, he proceeded to accept his recognition and make his acceptance speech, which was mostly about gratitude.
Ssebuwufu, 74, who is currently the chancellor at Kyambogo University and the vice-chancellor of the University of Kisubi, is credited for his exemplary leadership and pragmatic methods that have shaped higher education in Uganda and Africa as a whole.
Japan Africa Dream Scholarship (JADS) Program 2021/2022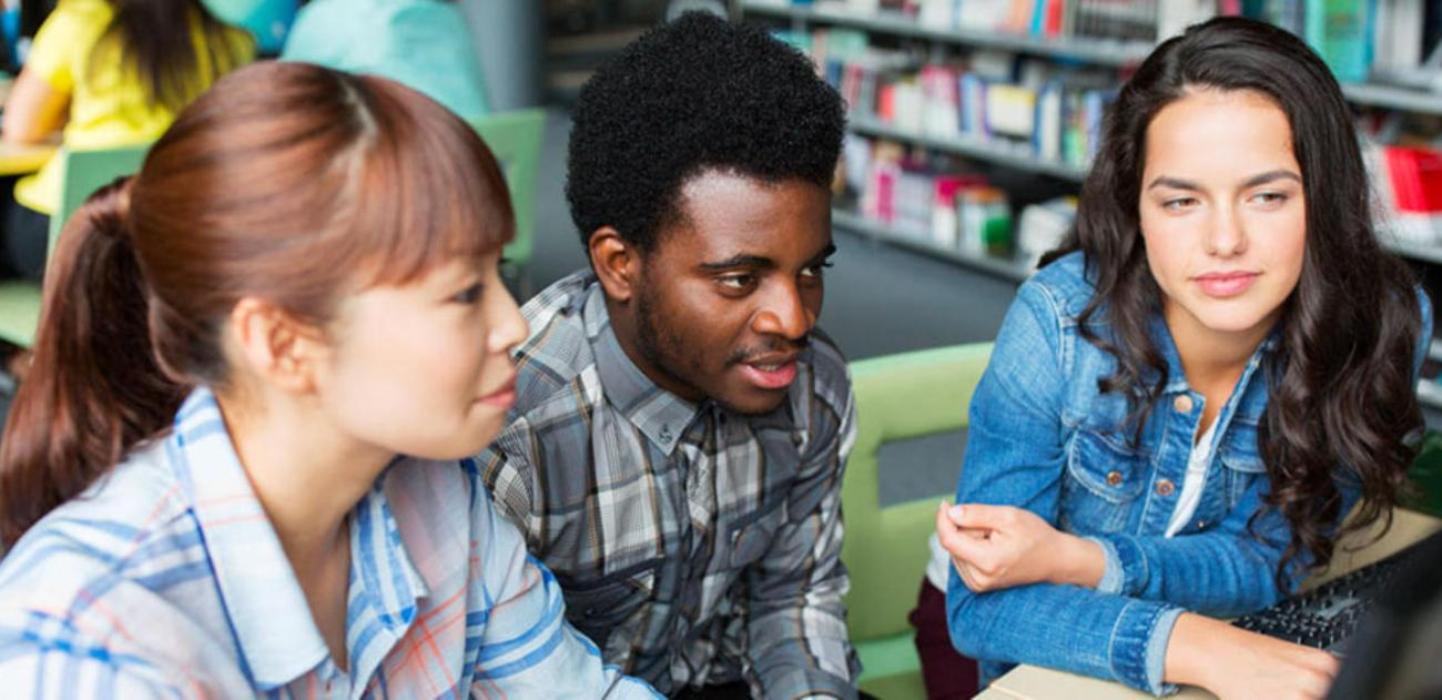 The Japan Africa Dream Scholarship (JADS) Program is a capacity building project by the AfDB and Japan which was initiated in 2017 with the aim of providing two-year scholarship awards to highly achieving African graduate students to enable them to undergo post-graduate studies (i.e. a two-year Master's degree program) in selected priority development areas on the continent and Japan. The overarching goal the AfDB and the Government of Japan seek to attain is to enhance skills and human resources development in Africa in under the Bank's High 5s agenda (i.e. "Feed Africa", "Light up Africa", "Industrialize Africa", "Integrate Africa" and "Improve the quality of life of the people of Africa") and key Japanese development assistance initiatives. JADS core areas of study focus include energy, agriculture, health, environmental sustainability, and engineering. The program also seeks to promote inter-university collaboration and university-industry partnerships between Japan and Africa. Upon completion of their studies, the JADS scholars are expected to return to their home countries to apply and disseminate their newly acquired knowledge and skills in the public and private sectors, and contribute to national and continental socio-economic development.
About the JADS program
The JADS Program is open to applicants from AfDB member countries with relevant professional experience and a history of supporting their countries' development efforts who are applying to a graduate degree program in energy development and related discipline. The program does not provide scholarships to any other graduate degree program.
The scholarship program provides tuition, a monthly living stipend, round-trip airfare, health insurance, and travel allowance.
Upon completion of their studies, the beneficiary scholars are expected to return to their home countries to apply and disseminate their newly acquired knowledge and skills, and contribute to the promotion of sustainable development of their countries.
Who is Eligible to Apply?
The program is open to those who have gained admission to an approved Masters degree course at a Japanese partner university. Candidates should be 35 years old or younger; in good health; with a Bachelor's degree or its equivalent in the energy area or related area; and have a superior academic record. Upon completion of their study programs, scholars are expected to return to their home country to contribute to its economic and social development.
Application Procedures
Applicant requests for information and application forms and procedures from the chosen JADS partner university. For any inquiries, please contact JADS@AFDB.ORG
Applicant completes required documents and sends them to the university.
University evaluates and selects applicants.
University sends selected candidates to the AfDB.
AfDB reviews submissions from universities, prepares and approves the final list.
AfDB contacts selected awardees, and informs the universities.
WHS Regional Meeting Africa 2021: Finance Chairperson's Update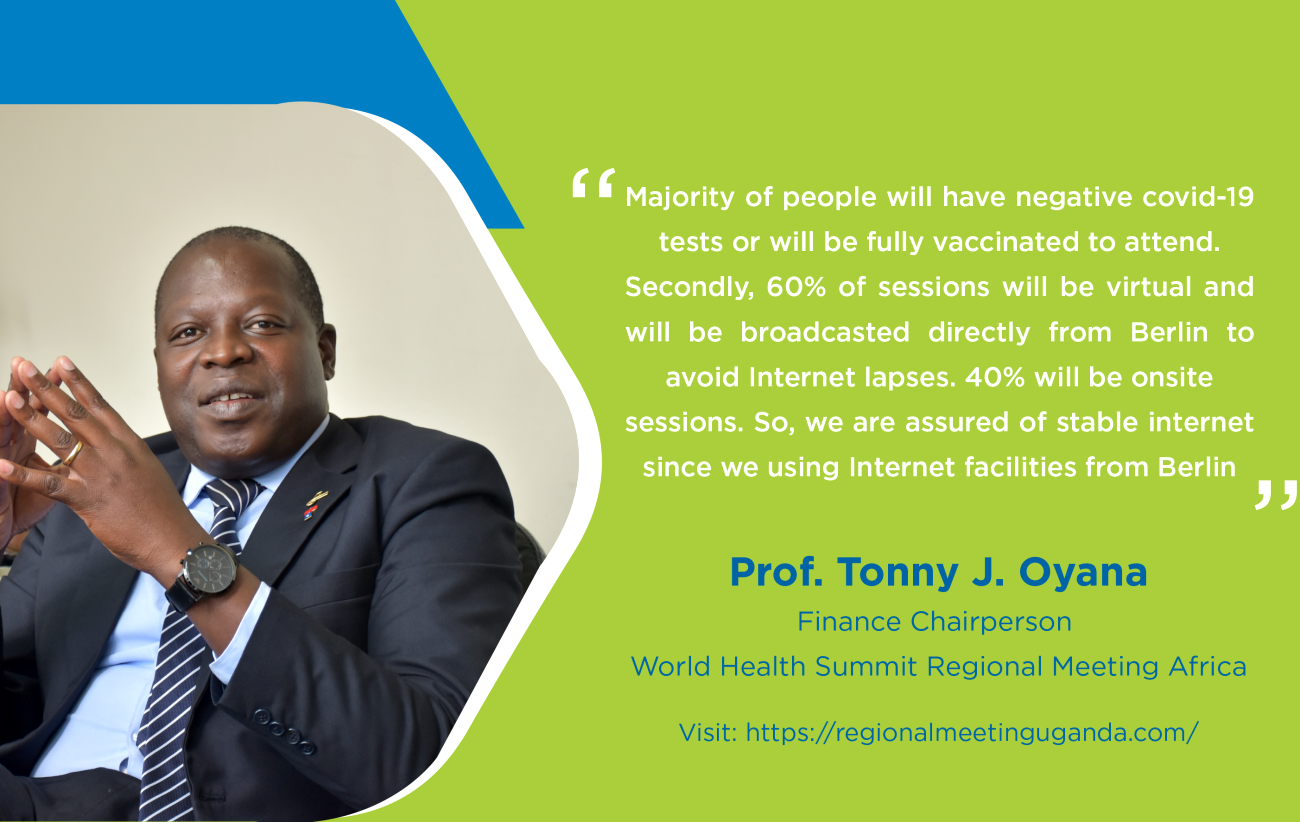 SOPs: Our plan is to have 200 sets of people in different spacious rooms…

Prof. Tonny j. oyana, finance chairperson whs regional meeting africa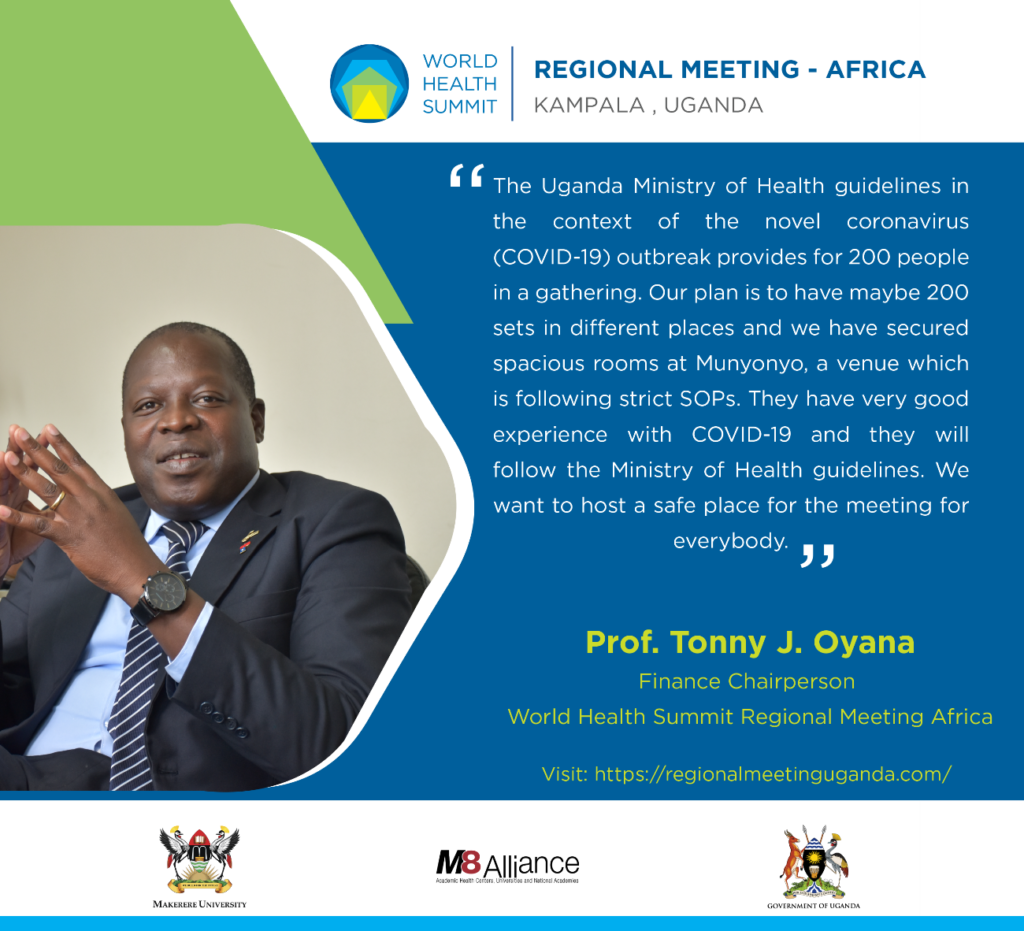 We are sincerely grateful to our sponsors…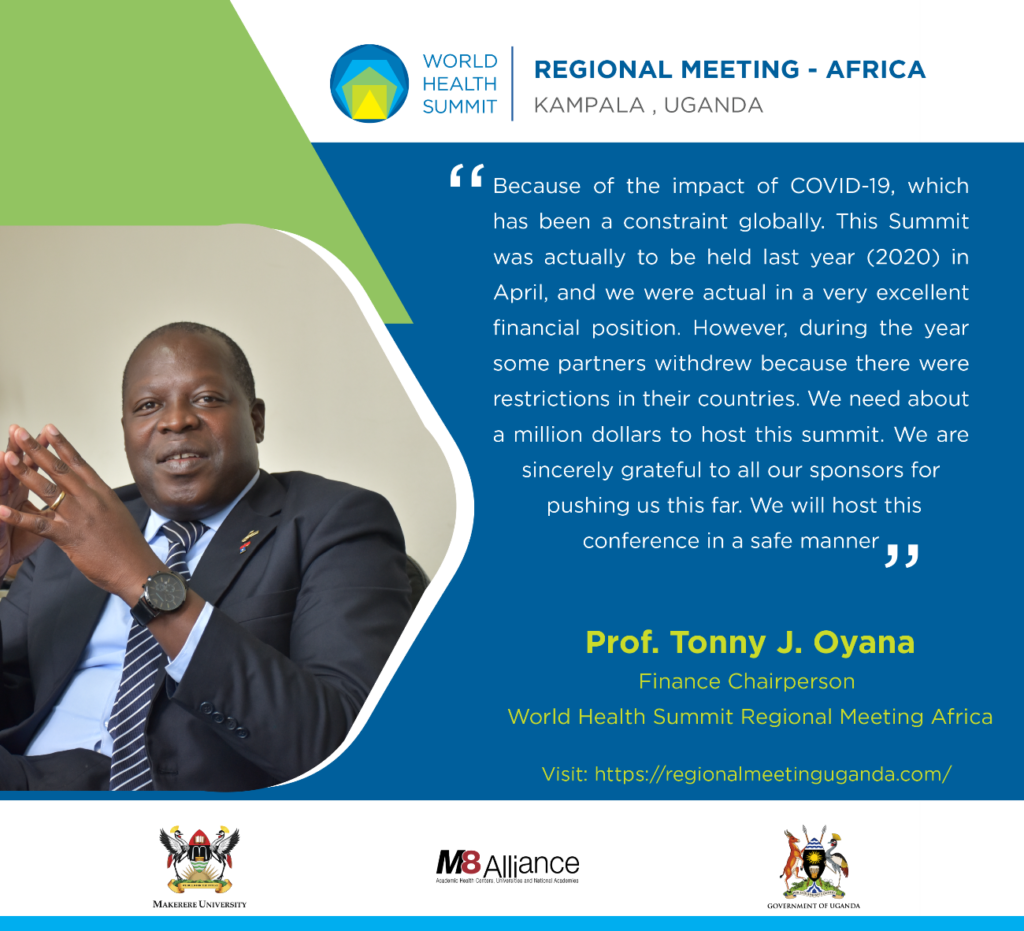 Over 15 core sponsors…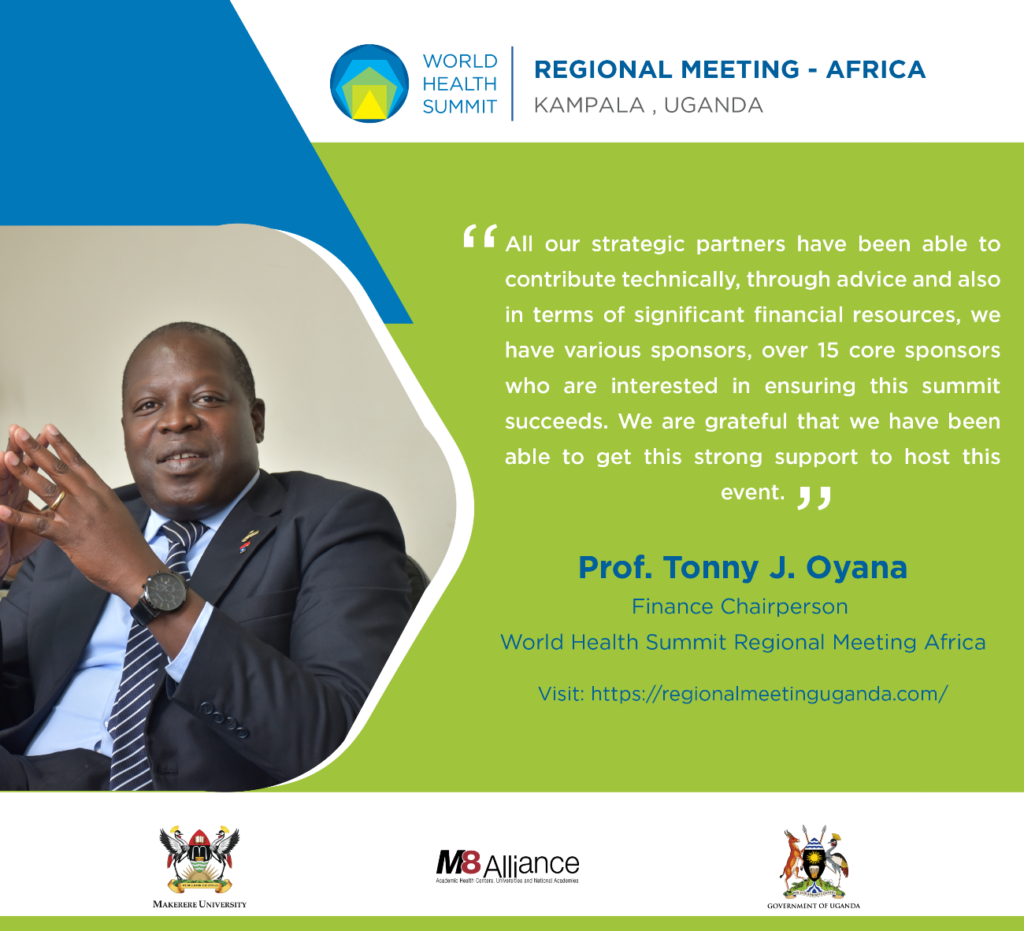 Sessions: 60% Virtual, 40% Onsite…