Rankings Driving Change as Universities Learn to 'Play The Game'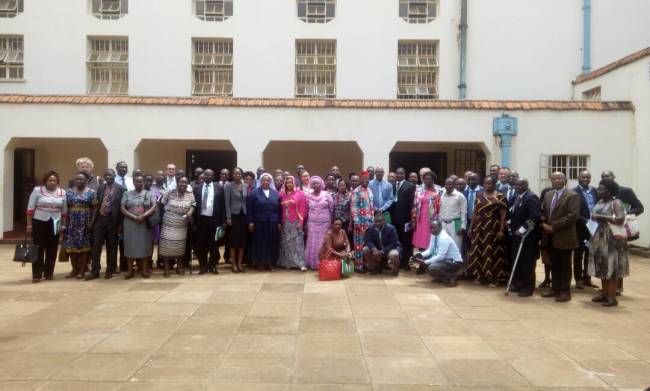 The ranking of universities is a trend that has brought a lot of change to the global higher education sector. News headlines are seasonally dominated by "the rankings" as universities wait with bated breath to see if they have gained a slot, maintained or slipped up in position on the league tables. Each ranking presents its own unique methodology and matrices, whose weighting criteria is subject to change. This often rubs some participating institutions the wrong way but be that as it may, rankings are here to stay and most institutions that hitherto ignored them are slowly learning to pay attention.
At Makerere University, rankings have attracted and continue to attract their fair share of recognition as well as criticism. To help create a platform to share these varying views, the College of Education and External Studies (CEES) organised a Public Forum in the Main Hall on Wednesday, 8th November 2017. Held under the theme "Ranking and Internationalisation in Higher Education-New Developments and Implications for African Universities" the forum brought together academic and administrative staff from Makerere and other Universities based in Cameroon, Ethiopia, Ghana, Kenya, Nigeria, Sudan, Tanzania and Germany.
In his remarks, the Acting Deputy Vice Chancellor (Finance and Administration)-Prof. William Bazeyo who represented the Vice Chancellor-Prof. Barnabas Nawangwe commended CEES for choosing a theme that sought to address the impact of rankings on the visibility of Universities.
He noted that whereas most rankings employ different methodologies, development partners always prefer highly ranked institutions over their lower ranking compatriots when it comes to grants disbursement. "They too want to put their money where they will be seen; partners are looking to work with those they can be identified with" remarked Prof. Bazeyo.
Prof. Bazeyo thanked development partners from the German Academic Exchange Service (DAAD), Osnabrück University of Applied Sciences and the Centre for Higher Education Development (CHE) Germany for sponsoring the forum. "I urge the African teams that have been invited to this forum to subject yourself to these rankings, although you must prepare. As leaders of African Institutions, we must motivate ourselves to be that institution that people want to go to" he advised.
"How can you rank Makerere University which was incepted in 1922 in the same league with Kyambogo University incepted in 2003?" questioned the day's emcee Dr. Anthony Mugagga Muwagga as he sought to put the topic in perspective. "Some say ranking is a Euro-based concept but is the University entirely and African concept?" Dr. Mugagga continued to probe. He nevertheless noted that as players in the global academic arena, African universities were subject to a lot of evaluation and should therefore do their best to comply and thereafter compete.
"Ranking is part of our world today and we need to learn how to work with it," remarked Dr. Betty Ezati as she presented on the topic Balancing Global pressure and local demand: The dilemma of ranking for Ugandan Universities.
She noted that the Ugandan Higher Education sector is split into the two distinct subsectors of Universities and Tertiary institutions, with a total enrolment of 250,000 students. Whereas this enrollment is low compared to international and regional standards, league tables presented by the rankings had helped to attract students to those institutions which ranked higher, led to the growth of their student populations and inevitably helped distinguish those that paid more attention to quality assurance.
Dr. Ezati however observed that Ugandan universities still faced the dilemma of either focusing on the core function of teaching the ever growing university enrollment or cutting down on admissions to concentrate on research which is often prioritized by rankings. "60% of our population might be below the age of 18 and most students admitted are underprepared and so we have to teach more. Our universities face a big dilemma" she said.
African universities are also subject to slow internet connectivity and obsolete ICT infrastructure, a factor that pits them disadvantageously with their better facilitated American, Asian, Australian and European counterparts. Nevertheless, allocations to research, infrastructure development and innovation are on the steady increase as rankings gain more recognition by African Governments.
Tackling the question Do rankings drive change? Prof. Dr. Frank Ziegele from the Centre of Higher Education (CHE), Germany argued that league tables do have impact on four levels namely; Policy, Strategy & Management of Institutions, Industrial behavior & Academia and Student demand. He cited countries such as Russia, China and Malaysia that had instituted policies that invested a lot of finances in key universities to turn them into world class institutions. Others such as Denmark had merged several small institutions into large multidisciplinary universities.
Prof. Ziegele nevertheless decried these practices because funding of key universities was at the expense of the smaller regional ones, leading to stratified systems that frustrated professors in "second class" universities. He further lamented the rankings' consideration of only publications that make it to high quality peer reviewed journals which prioritize Medicine and Natural Sciences at the expense of the humanities and applied sciences.
"Sometimes league tables do not lead to increase in performance but to more intelligence, how to play the game; how to use tricks to raise your position. For instance German universities have a large project running which has the main focus of making professors mention the right affiliation in their publications. So we invest a lot in playing the game" shared Prof. Ziegele.
He noted that whereas league tables had the advantage of creating competition and enhancing public awareness, most rankings were unfair to non-English speaking countries like Germany, France and often employed random weighting techniques. "We all know that if you change the weights, you can make universities move up and down the league tables" said Prof. Ziegele, further adding "one specific type of university is made the gold standard for all universities but the truth is that they are different and this damaging!"
As a way forward Prof. Ziegele proposed that rankings should be multidimensional and develop a model such as the European Commission funded U-Multirank. U-Multirank is an independent ranking where universities can populate the database with information on aspects of research, teaching and learning, international orientation, knowledge transfer and regional engagement. These are then weighted according to international standards and the resulting performance profiles can then be used by universities to develop specific strategies to improve on those aspects.
The day's presentations were split into two sessions chaired by Dr. David Onen from the East African School of Higher Educational Studies and Development (EASHESD), who noted that whereas there are several programmes on Primary and Secondary school education and management, few tackled higher education leadership. "Many people have learnt about the higher education system in an ad hoc manner. A forum like this is an opportunity to learn more about the higher education system and we therefore thank the organizers" he said.
The interactive sessions that followed the presentations were charged as participants, citing the random methodologies employed by global rankings, called for the institution of a purely African edition with its own unique parameters and indices backed by South-South partnerships.
Responding to some of the comments and questions, the Dean EASHESD-Dr. Ronald Bisaso noted that whereas participants were justified in calling for a purely African ranking, this would be in total disregard of the Anglophone and Francophone foundations of most institutions.
"Issues to do with quality assurance are most criticised when it comes to rankings. We all want to be visible, but limited ICT infrastructure and our high youth populations are putting pressure on us and yet we want to develop a globally compliant graduate who is relevant to our community" assessed Dr. Bisaso, before adding "Balancing this is one of the conversations that should gain a lot of currency and we should carefully navigate our way so that our students attain both attributes."
Providing information on the existence of South-South collaborations, the Quality Assurance Director-Dr. Vincent Ssembatya noted that the Centre for Higher Education Transformation (CHET), South Africa came up with a consortium of flagship universities under the banner of being "research-led" in an experiment with seven other countries including; Botswana, Ghana, Kenya, Mauritius, Mozambique, Tanzania and Uganda.
"They developed an analytical framework where they are dissecting the missions of these universities to come up with relevant indicators for Africa starting with some universities. Of course there must be some commonalities between these universities that have to be compliant to this framework. I therefore wanted to mention that it has been a concern and hopefully, it will keep on moving forward" shared Dr. Ssembatya.
He nevertheless emphasized the need for African universities to prioritise data collection for all their functions so as to feed into user-driven rankings such as U-Multirank. He also noted that African universities shouldn't ignore rankings because of their random methodologies but rather embrace them especially as globalisation becomes more of a reality.
Dr. Pius Achanga from the National Council for Higher Education (NHCE) while quoting ancient Greek philosopher Socrates opined that the unexamined life is not worth living. He emphasized that the existing rankings help universities to evaluate the contexts in which they teach, conduct research and offer services to the community and as such, there was no need for a purely African ranking. "There ought to be relevance in terms of the indicators and the methodologies that we are evaluating, rigour in terms of determining graduates' skills versus the industrial standard as well as plausibility and acceptability in the context of what this system is testing, its jurisdiction and who gives them the authority" he shared.
Closing the half-day Public Forum, the Deputy Principal, CEES, Dr. Paul Muyinda Birevu noted that the event had presented CEES and its partners with an opportunity to share ideas on the relatively new phenomenon of ranking and the pressure that it was exerting on functions like research, teaching and learning. He challenged African institutions to work around all the challenges that impeded their influence on the global arena.
"For example in the Department of Open and Distance Learning, we have been able to influence certain spheres such as mobile learning. It is also important to note that Mobile Money transfer also originated in Africa! All we need to do therefore is clean up our house and go on to influence the world" concluded Dr. Muyinda.
Article by Public Relations Office
4th Call For Applications: MURBS Departmental Ambassadors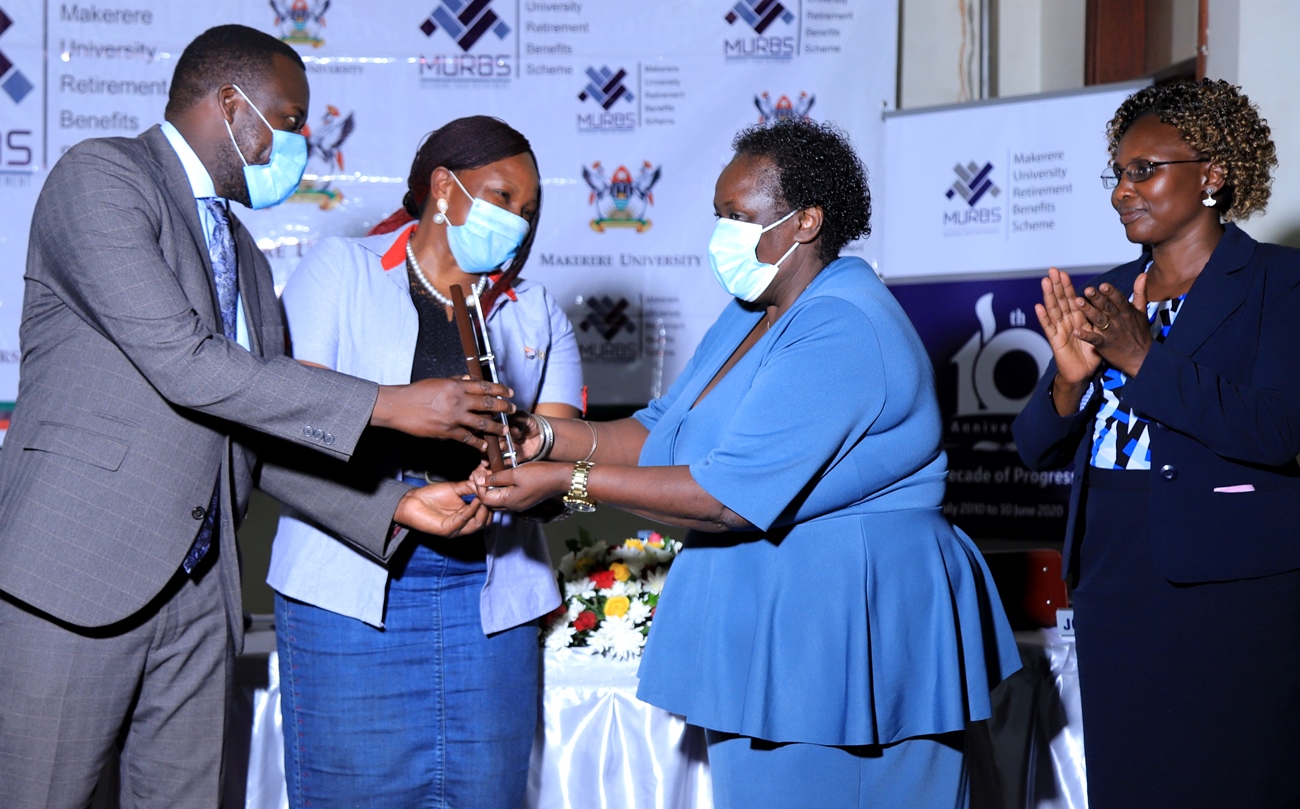 In February 2018, the Makerere University Retirement Benefits Scheme (MURBS) launched the Departmental Ambassadors Programme. MURBS hopes to use this Ambassadors Programme to engage more directly with its membership and enhance member education. MURBS further perceives this Programme as a means to mitigate succession planning risks.
MURBS Fund Value continues to grow, and as at 31st March 2021, it stood at Ushs 235.5bn as compared to Ushs 209.6bn as at 30th June 2020. Given this growth, there is increased need for prospective Trustees, who are well equipped with relevant knowledge and skills, and with practical exposure to the management and governance of MURBS.
Eligibility
Must be employed by the University on permanent terms
Must be an Active Member of the Scheme (currently contributing to the Scheme) and appear on the Official Register of the MURBS Active Membership as at 30th April 2021.
Must be willing to commit time to trainings and other ambassadorial activities organised by the Scheme.
Mode of training for 4th Cohort of Ambassadors
Training for this (4th) Cohort of Ambassadors is envisaged to be conducted over the zoom online platform only, due to Covid-19 restrictions. The Scheme does not envisage any face-to-face interactions.
Tenure of Office & Termination or Withdrawal
There is no tenure of office for the Departmental Ambassador. As long as a member is willing to continue serving as an Ambassador, and the Ambassador continues to satisfy the eligibility criteria above, she or he will remain a MURBS Ambassador.
How to Apply
Interested members should complete the MURBS Departmental Ambassador Application Form 01-0218. The completed Form together with the requested attachments should be sent to info[at]murbs.mak.ac.ug and copy to wilber.naigambi[at]mak.ac.ug no later than 5:00 p.m. on Monday, 14th June 2021. We discourage hand delivery of applications.
Confirmation/Approval Process
MURBS shall acknowledge receipt of each application received within 12 hours and will respond to the applicants to confirm the status of their application in writing (by e-mail). Upon approval of the application, the name of the approved Ambassador together with the Department and School/Unit will be updated on the list of the MURBS Departmental Ambassadors in the Group 4 category and published on the MURBS website.
NOTE: There is no limit as to the number of ambassadors that MURBS can have in a department.
Please see Downloads for the detailed call and application form.
Chair Council Communication on Closure of Makerere University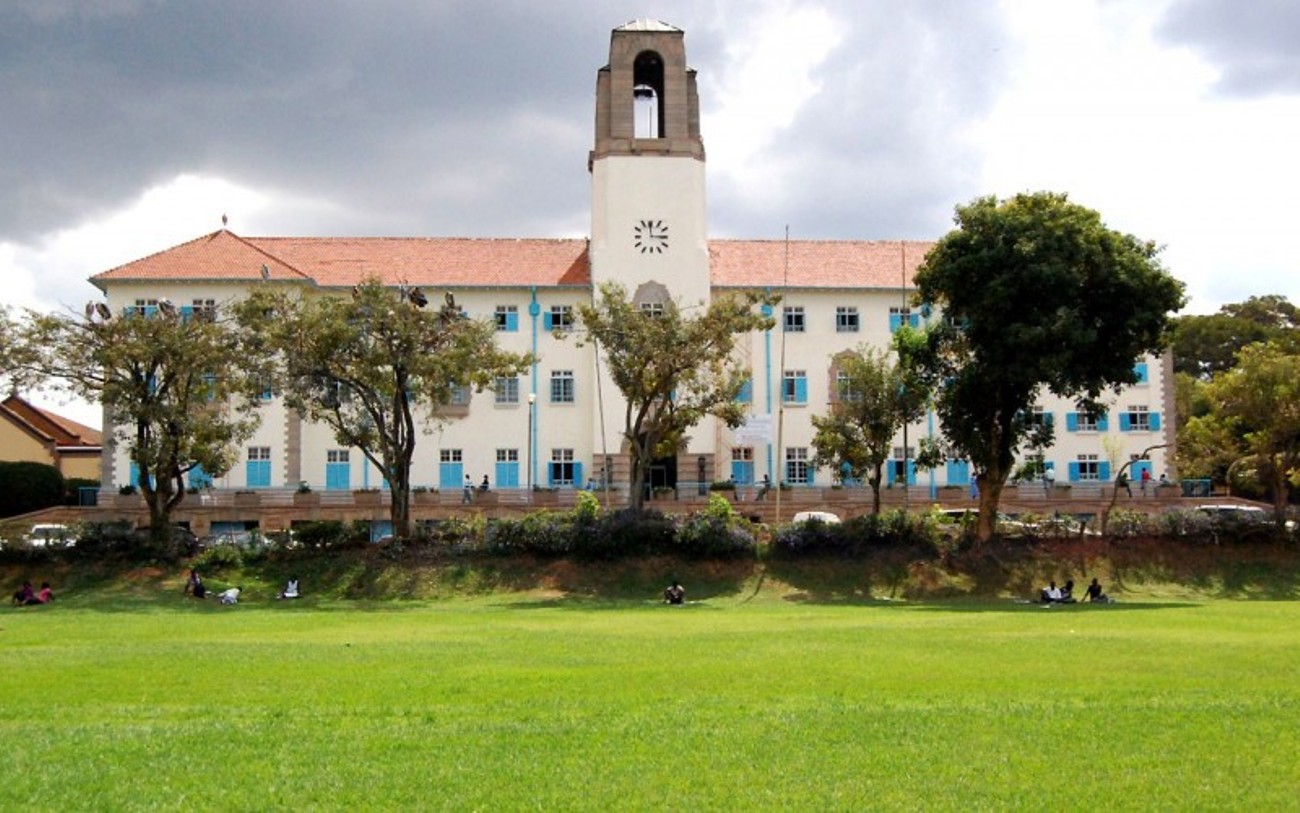 7th June 2021
All Members of Staff
All Students and Stakeholders
Makerere University
RE: CLOSURE OF MAKERERE UNIVERSITY
Following the address to the Nation by H.E. Yoweri Kaguta Museveni, President of Uganda, on 6th June 2021, this is to inform you that the University will be closed with effect from today 7th June 2021 for 42days.
During the closure, the University shall observe a 30% physical presence of staff while other faculty and administrative staff shall continue to work online.
Management will inform staff and students on the implementation of teaching, learning, and research activities online. Construction activities shall continue as per the President's directives and with strict adherence to the COVID-19 SOPs.
Yours sincerely,
Lorna Magara (Mrs.)
Chairperson, Makerere University Council
RUFORUM: Transforming Higher Education Videos and Links