Stellenbosch University Strengthens Ties with Makerere University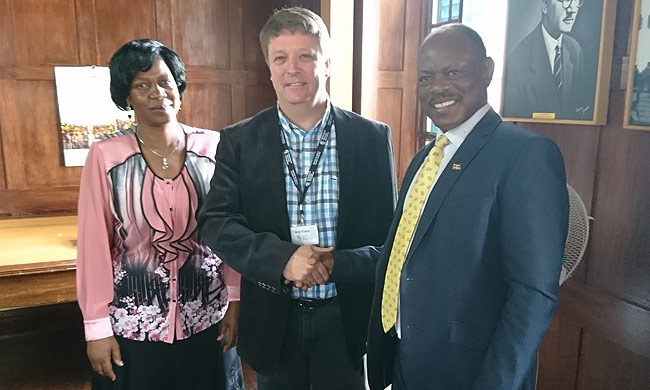 A delegation of postgraduate students and their lecturers led by Mr. Nico Elema, Manager Centre for Collaboration in Africa (CCA) at Stellenbosch University visited Makerere University from Tuesday 5th – Friday 8th September 2017. Over the a number of years, fruitful and well established relations has existed between Stellenbosch University and Makerere University with various activates emanating from this relationship.
To further nurture this relationship, young academics that comprised of Masters and PhD students and members of staff planned an outreach to Makerere University to focus on the existing collaboration initiatives between the two institutions, and further enhance the cultural appreciation of the region.
The delegation paid a courtesy call on the Vice Chancellor, Professor Barnabas Nawangwe on Thursday morning in the Council Room. The delegation was introduced by Ms Martha Muwanguzi, Head of the International Relations Office who gave a brief about collaborations with Stellenbosch University over the years. Mr Nico Elema said, it was the first time to have such a big delegation from Stellenbosch visiting at ago. The selection of the team was aimed at bringing young academics on board so as to take the collaboration further when the senior professors and researchers finally retire from service and for sustainability of the collaboration.
The Dean, School of Liberal and Performing Arts, Professor Patrick Mangheni from CHUSS said his School had benefited from the PANGeA (Partnership of Africa's Next Generation of Academics) a network where members of staff had done their doctoral studies at the African Doctoral Academy at Stellenbosch University. The Principal College of Business and Management Sciences, Professor Eriya Hisali said their relationship with Stellenbosch was relatively new. The College sends two PhD students every year to Stellenbosch and so far three cohorts have been completed. The College has also received Refresher trainings by way of short courses and they also do joint publications and research with Stellenbosch University.
Dr Julius Kikooma, Dean School of Psychology's interest was in initiating a relationship with Stellenbosch University staff working on "Stress Disorders". Dr Ruth Nalumaga said that the University Library had cordial relations with the Graduate School at Stellenbosch University.
The Vice Chancellor said, "We very much value our collaboration although Stellenbosch University always beats us in rankings. Makerere University is working hard to get into the first position and most of the academic staff have had interactions with Stellenbosch University in one way or another and congratulated Stellenbosch University for being in the second position on the continent. He was impressed with the programme in Space Exploration where a satellite was sent into space.
Makerere University is also dealing with the same issues that affect the continent such as climate change, poverty, tropical diseases research, alternative seeds research to ensure food security. Later, the Vice Chancellor gave Mr. Elema, souvenirs of Makerere University to remind him of his visit to the great institution, Makerere University.
The team visited the College of Health Sciences and held discussions with the Principal Professor Charles Ibingira and respective deans. Professor Rhoda Wanyenze, Dean School of Public Health elaborated on the different interventions they have engaged to solve public health issues such as establishing surveillance sites in Eastern Uganda to demographic characteristics of the population, the teaching and learning activities while engaging in interdisciplinary research. She welcomed the idea of incorporating music in public health issues as it sends a direct message to the public. The University has good internet connectivity to sustain distance learning education through Video conferencing where students at both institutions can interact in real time. The School of Public Health is ready to engage in research that benefits both institutions as well as writing proposals together to be able to win research grants.
At the School of Food Technology, Nutrition and BioEngineering, the visitors were received by the Dean Professor John Muyonga who talked about the mission and mandate of the School and the various undertakings there. Professor Muyonga said, their mandate is to share their research by turning into products. They train job creators instead of job seekers who after graduating, go and set up their own industries. The School has State-of-the-Art processing lines and the products they make compete with those on the market. The equipments were received through a grant from the Presidential Initiative in Science and Technology for institutions engaging in research. Through the Telematic service technology, Stellenbosch lecturers teach students at the School although our students can only interact through emails. We need to improve on this technology or get an alternative that will allow students to respond and ask questions as the lecture is being delivered. There is need to train our lecturers in the use of this technology and increase on the number of lectures delivered through this service and also encourage staff exchanges between the two institutions.
In the Afternoon, the team had an interactive session with the Deputy Director Research and Graduate Training – Professor David Owiny, the Director Quality Assurance – Dr Vincent Ssembatya and postgraduate students from various colleges. Professor Owiny, an alumnus of Stellenbosch University said that Makerere University and Stellenbosch University are two great universities in Africa and therefore right for them to collaborate. He explained how graduate training is conducted through masters and PhD training by coursework and research. PhD by research is run in all the colleges and students are encouraged to do cross cutting courses to get skills required in analyzing their research data. Makerere University is strong in publications and throughput for PhD studies has been increasing every year with 77 PhDs in the last graduation of 2017 and 54 PhDs in 2016.
Dr Vincent Ssembatya, Director Quality Assurance said, due to the many universities coming up in Uganda, it was necessary to ensure that the right quality of education was delivered by Makerere University. Quality Assurance is about "fitness for purpose". The products you produce must meet the standards. Standards in higher education within the East African region are monitored by the Inter University Council of East Africa (IUCEA) while standards in higher education in Uganda are monitored by the National Council for Higher Education (NCHE). He added, the Higher Education Research and Advocacy Network in Africa (HERANA) mobilized universities in Africa to share data about graduate training to ensure that universities were moving towards being research-led universities. The project was initiated to explore the link between universities and development on the continent. The study started with the collection of data at both the national and institutional levels at universities in eight African countries. The research in this network is exploring the use of research in policy-making in Africa. Eight flagship universities were chosen to participate namely; Makerere University, University of Nairobi, University of Dar es Salaam, University of Ghana, Eduardo Mondlane University in Mozambique, University of CapeTown, University of Botswana and University of Mauritius. The eight universities were selected because each had been the most prominent national university in its country since independence, and because each has broad, flagship goals built into its vision and mission statements.
Each of the universities aims to have a high academic rating, which would make it a world-class university or at least a leading or premier university in Africa, being a centre for academic excellence, engages in high quality research and scholarship and delivers products that will enhance both national and regional development. At Makerere University, we do Total Quality Management from the entry point to the exit. The research done here must be relevant and in line with the National Development Agenda. Both Directorates look out for innovations and new knowledge generated that will help solve some of the problems in this Agenda such as Refugees, (Uganda having the highest number of refugees), climate change, Oil and Gas and how it affects human rights of the population, and so on. As a result of this pre-entry examinations were introduced for Law degrees, GMAT for the MBA programme and now planning to introduce the examinations for Medicine and Engineering courses. The idea behind this is not to train them for everything but ensure that students are trainable to fit into the industry after completion.
The completion rates at postgraduate level are not yet commensurate with the intakes but struggling to bring it at par. There was one-to-one session between the visitors and our postgraduate students to make friends and establish networks here.
The Visitors also visited Kabanyoro Agricultural Research Institute and taken round by Mr Chris Tweyambe, the Assistant Farm Manager and other places of interest like the Source of the River Nile at Jinja.
Written by Martha L.Muwanguzi, international Office
A Successful Ph.D. Defense by Vianney Andrew Yiga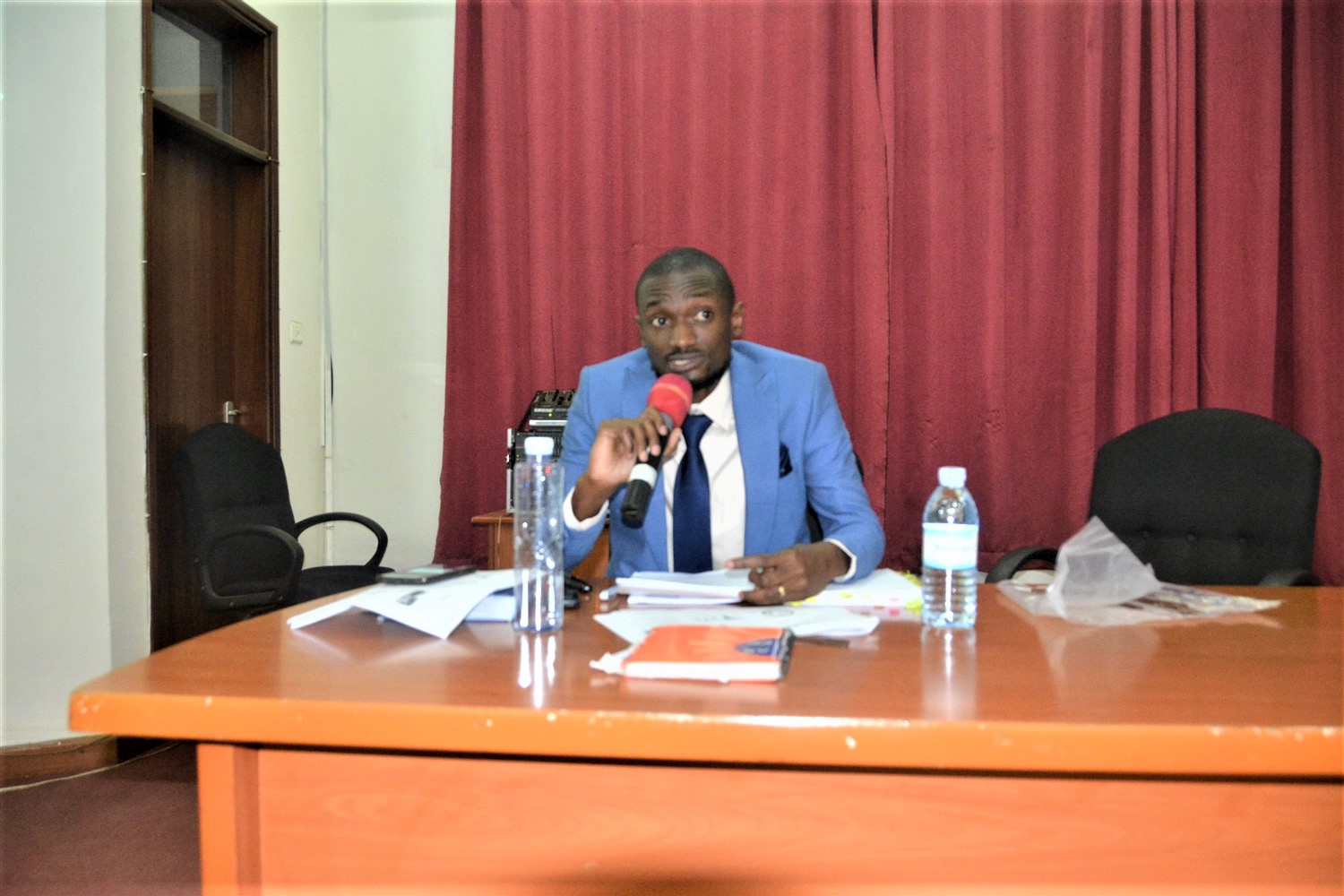 The CEDAT community is proud to share our congratulations to Vianney Andrew Yiga following his successful Ph.D. defense that happened yesterday Monday 3rd October 2022 at the College of Engineering, Design, Art, and Technology (CEDAT).
His Thesis was titled; Thermal Stability of Fiber- Reinforced Polylactic Acid Composites for Flameretarded Applications.
The candidate was supervised by Eng. Dr. Michael Lubwama and Eng. Dr. Peter W. Olupot both from the Department of Mechanical Engineering, at CEDAT.
Dr. John Wasswa, Department of Chemistry, College of Natural Sciences (CONAS), Makerere University was the opponent that interrogated the candidate to enable a clear understanding of the study.
Makerere University Launches National Parenting Draft Manual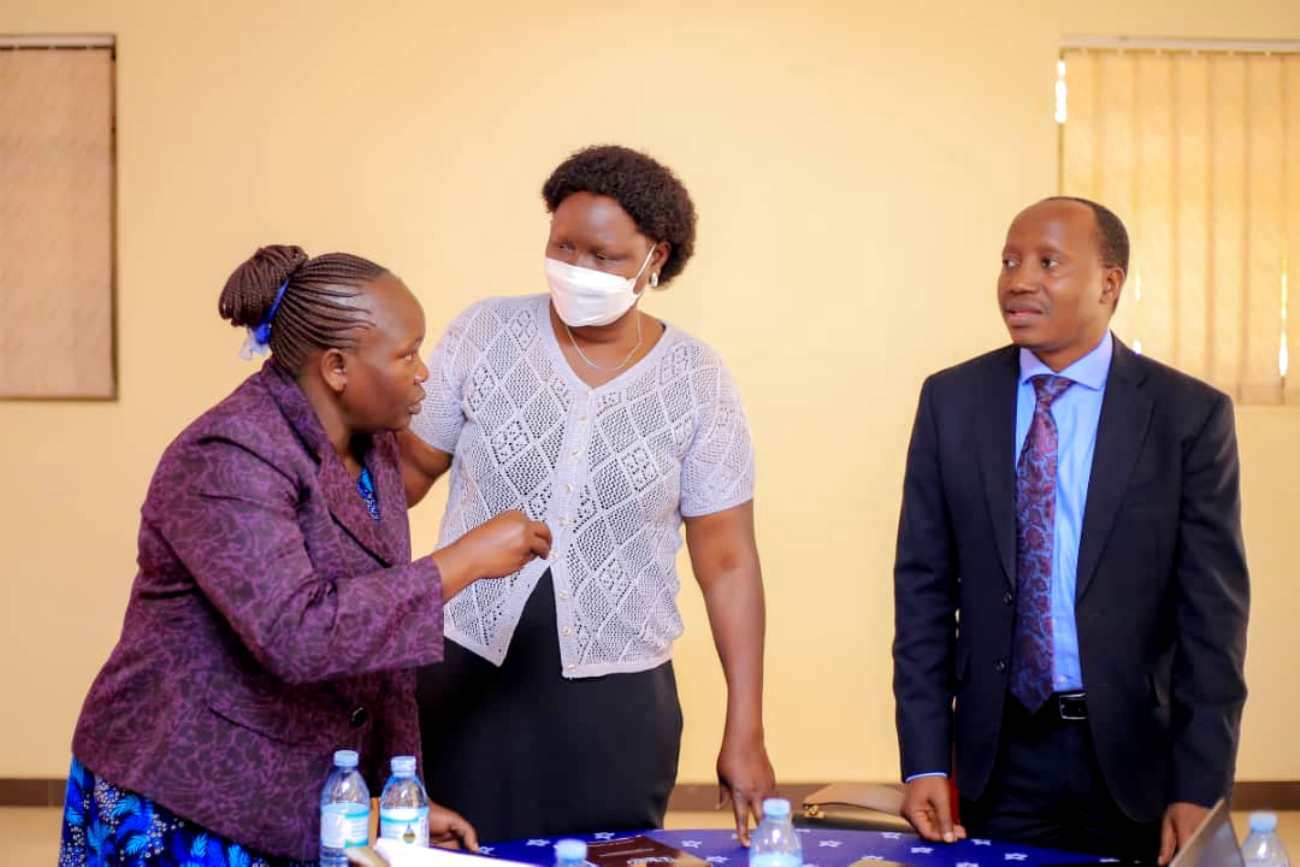 By Agnes Namaganda
On July 22nd 2022, Makerere University–Child Health and Development Centre (Mak–CHDC) launched a draft manual for the National Parenting Standards. The Centre has been working together with the Ministry of Gender, Labour and Social Development (MGLSD) with funding from UNICEF (United Nations Children's Emergency Fund), to develop standards that are agreeable to all organisations in the country that are involved in parenting work. The draft manual was being presented to members of a consortium that brings together all these organisations together, called the Parenting Agenda Consortium.
"We produce many documents and they are shelved," Irene Ayot Chono, who was speaking on behalf of UNICEF said. "We hope that this document will not be one of them," she emphasized.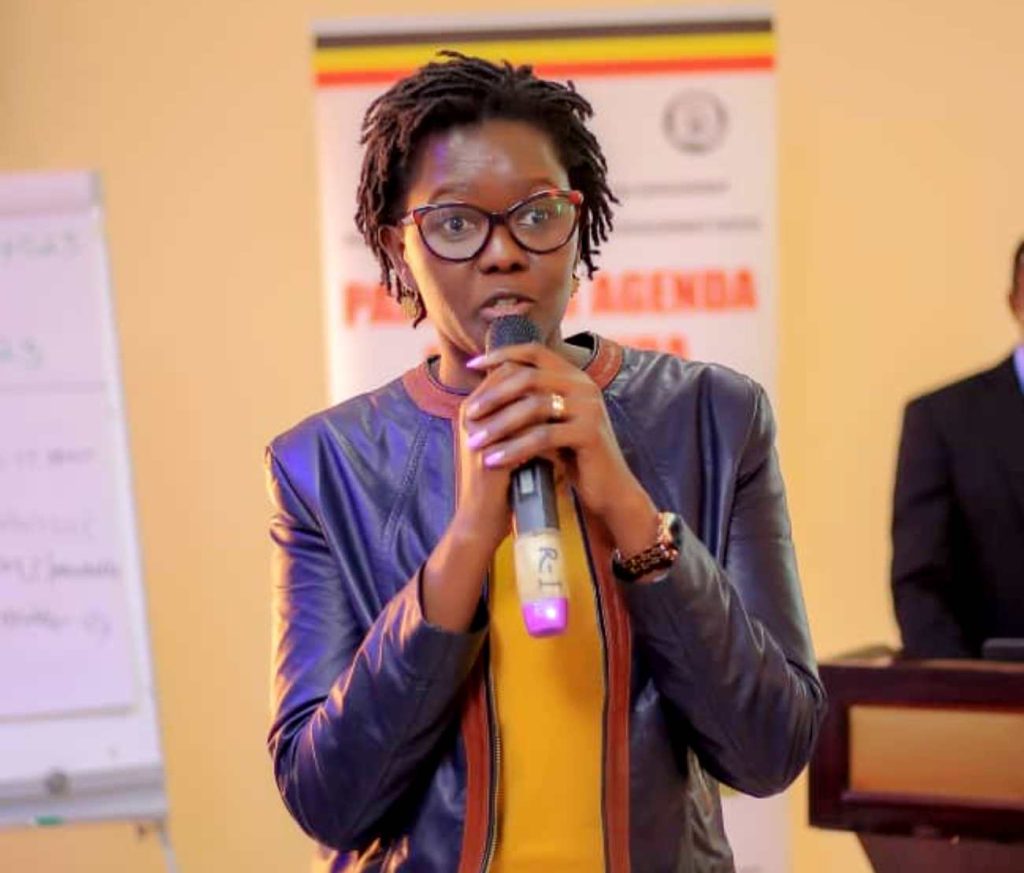 Dr. Godfrey Siu, the Principal Investigator from Mak-CHDC who presented the draft manual to participants, emphasized that if any organization is doing parenting work, there should be a minimum package that they should offer.
Draft Manual Content
The manual which will have several modules. These modules will be delivered face-to-face in 1.5 hour sessions. Some of these include; Module 6 which will focus on "understanding responsible masculinity and fatherhood" and on "understanding the concept of head of family."The draft manual also proposed that Module 11 focuses on Parenting in the 21st Century. Some of the sessions in this module will include Children and Technology, Contemporary Influence on Children and Modernity, Culture and Morality.Module 9 will focus on Parenting for Adolescents and some of the suggested sessions within this module are Needs for Adolescents and The Art of Communicating with Adolescents. Module 5 will focus on Preventing Violent Parenting and Promoting Alternative Discipline Strategies while Module 10 will be about Parenting to Address the Mental Health for Children and Adults.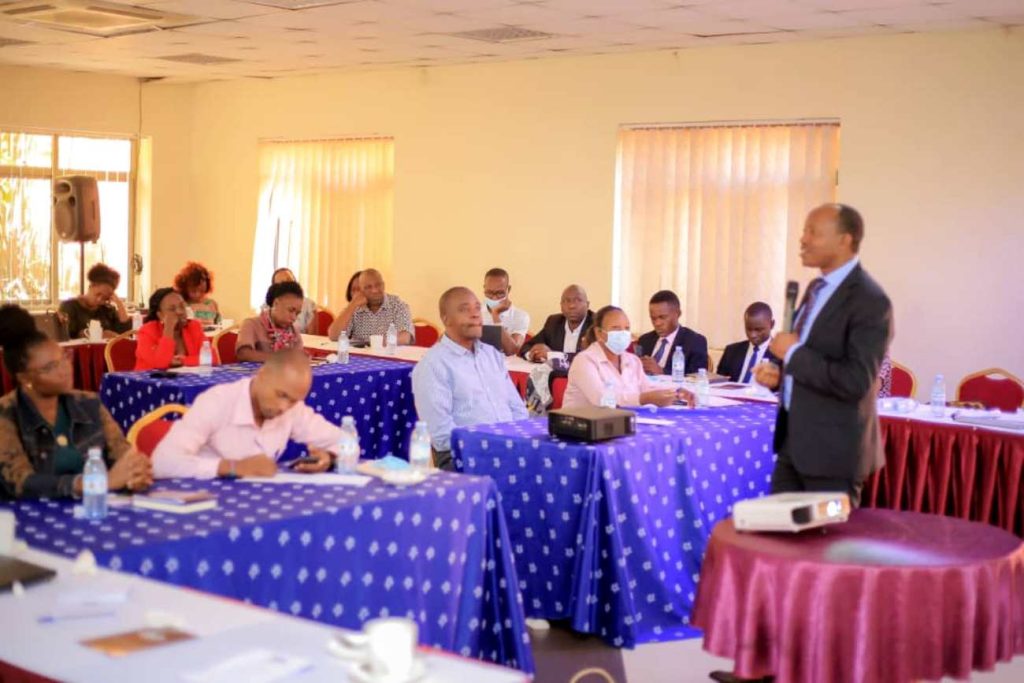 Participants' suggestions
After the presentation, participants raised several suggestions for discussion and consideration. These included whether there should be a module on spirituality since Uganda is a strongly religious nation. There was also the concern of how children in remand homes should be parented. Another concern raised by a participant was as to whether teachers who make an undeniable contribution to parenting, should be taken through the parenting manual.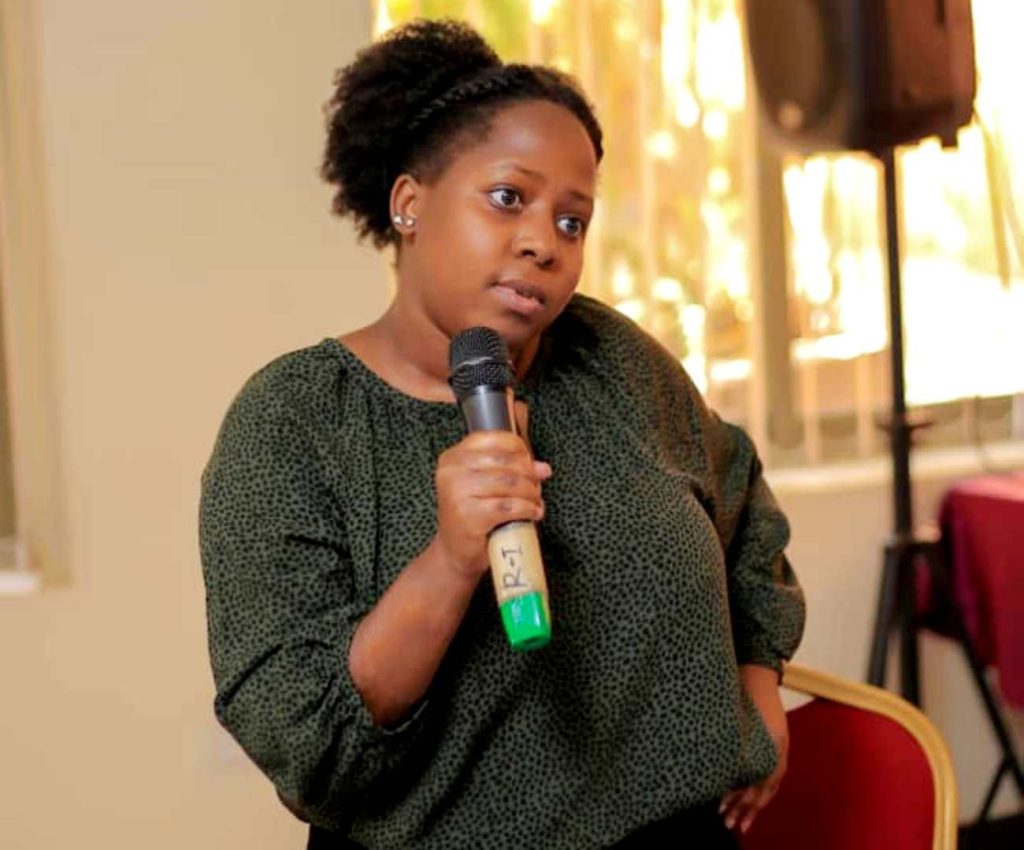 In her closing remarks, Ms. Juliana Naumo Akoryo, the Director of Cultural Affairs at the Ministry of Gender, Labour and Social Development (MGLSD) said that the manual is for the parenting organisations to utilize and not for MGLSD.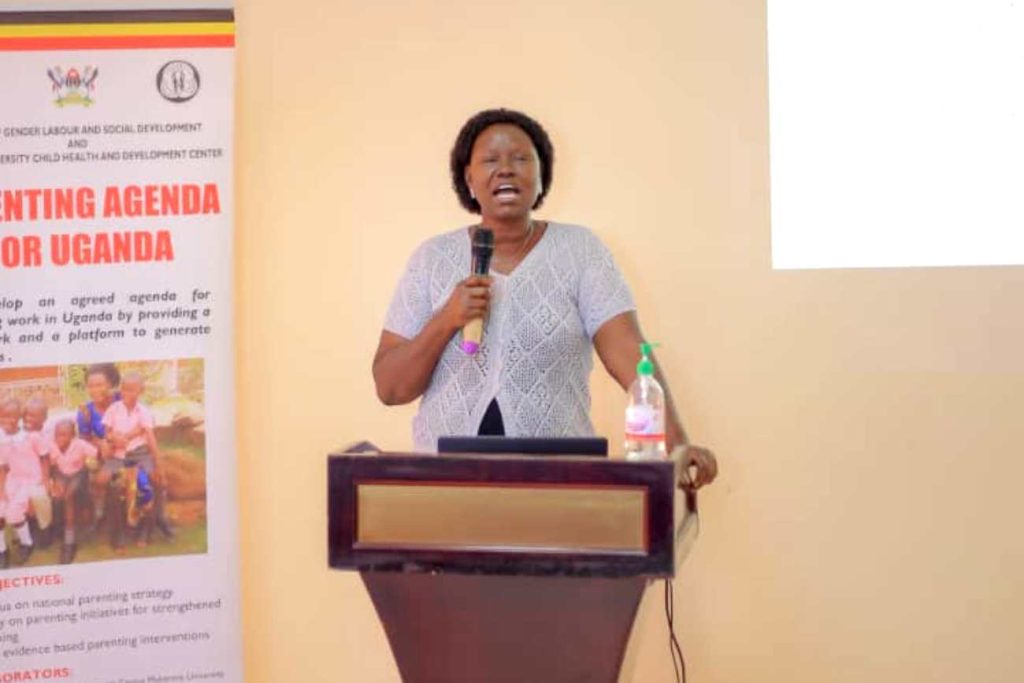 Ms. Chono also adjured the team behind the manual to use picture illustrations in the manual that can be relatable by the Ugandan parents.
Contact: Agnes Namaganda – agnesvioletnamaganda@gmail.com
Launch of Mak-RIF Round 4 Awards & PhD Call for Proposals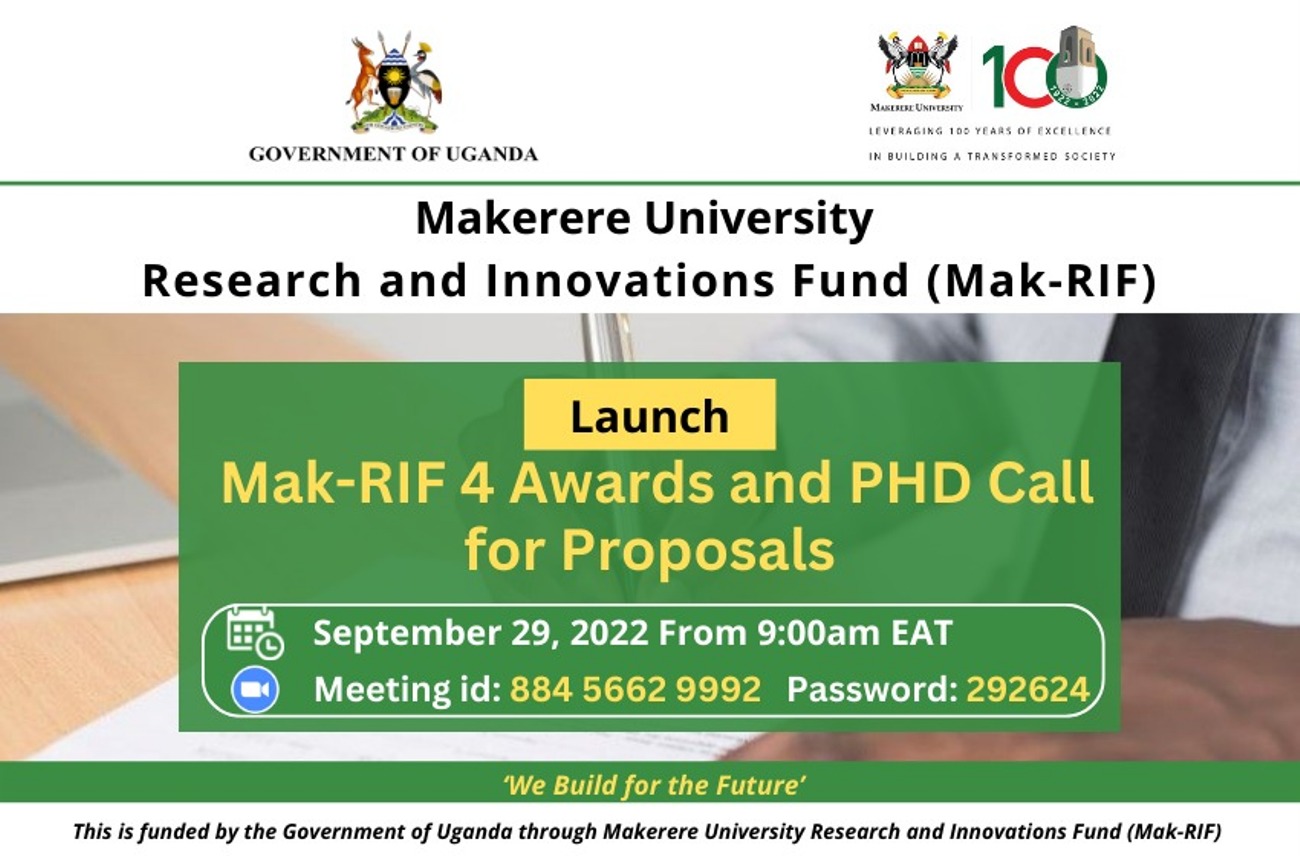 Makerere University received funding from the Government of the Republic of Uganda, earmarked to support high impact Research and Innovations. This unique initiative arose after engagements between the top University Management and the Government of Uganda. This fund illustrates the increasing importance that the Government attaches to Research and Innovation as a driver of development and transformation. The objective of the fund is to increase the local generation of translatable research and scalable innovations that address key gaps required to drive Uganda's development agenda. 
In the Financial years 2019/2020, 2020/2021 and 2021/2022 the Government of the Republic of Uganda through Mak-RIF has funded implementation of over 750 multidisciplinary research and innovations within the various Colleges, while engaging multiple stakeholders within and outside Makerere University. The Grants Management Committee (GMC) has finalized the award process for the Mak-RIF round 4 call for funding for this Financial Year 2022/2023.
The Grants Management Committee (GMC) hereby invites you to the Launch of the Mak-RIF Round 4 awards and PhD Call for Proposals scheduled to take place tomorrow Thursday 29th September 2022 from 9:00 to 10:00 a.m. EAT. 
Please use the following details to join the launch.
Register in advance for this meeting:
https://us06web.zoom.us/meeting/register/tZwpcu-urDIjE9ZgxdsbEmA2IkNMMiJVECt_ 
Meeting ID: 884 5662 9992
Password: 292624