Scholarly Book launched to immortalize Prof. James Patrick Manyenye Ntozi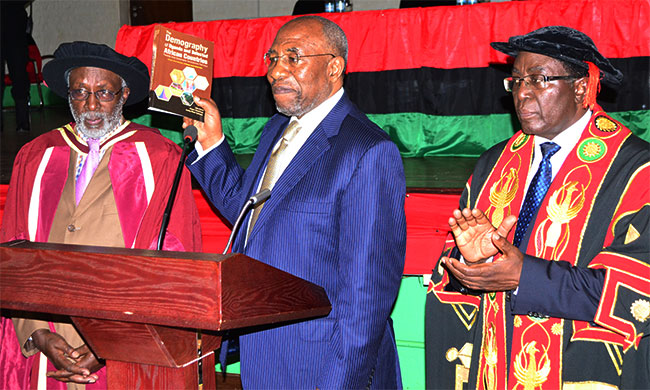 Scholars from the field of Demography and Population Studies have written a scholarly tribute to Prof. James Patrick Manyenye Ntozi; celebrating his 45 years of dedicated and distinguished service in the field of demography at Makerere University, Uganda, Africa and beyond.
The book titled: Demography of Uganda and Selected African Countries: Towards more Sustainable Development Pathways was officially launched by the Prime Minister of the Republic of Uganda Rt. Hon. Dr. Ruhakana Rugunda at a high profile ceremony that was organized by Makerere University College of Business and Management Sciences (CoBAMS) and the Centre for Population and Applied Statistics (CPAS).
Edited by Prof. John Oucho, Dr. Gideon Rutaremwa and Prof. Jockey Baker Nyakaana, the book will immortalize Professor Ntozi's work and inspire other demographers and their colleagues elsewhere to undertake a similar exercise for their deserving mentors. "We hope readers will find this book a fitting accolade to a man who dedicated his life to scholarship in demography and through which his students and compatriots alike have laid strong foundation for immortalizing the scholar."
Speaking to the congregation in the Makerere University Main Hall on 23rd March 2017, Rt. Hon. Dr. Ruhakana Rugunda commended Prof. James Manyenye Ntozi for being a strong fighter with a dedicated spirit in liberating his country from poverty. According to Rt. Hon. Rugunda, Prof. Manyenye Ntozi is a unique and outstanding personality whose works have shaped the field of demography in Makerere University, the nation and indeed the continent.
"I congratulate you on this great achievement. I would like to say that your distinguished contribution to the scholarly world and your excellence in the field of Demography and Population Studies has inspired many people around the globe. I am happy to say that you will always be remembered as a famous person that has taught, mentored and nurtured many people on this continent," the Prime Minister said.
The Prime Minister appreciated Makerere University's efforts to recognize distinguished academicians and called upon other institutions to emulate Makerere University so that academicians receive the recognition they deserve. He shared concern on the policy of retiring professors, and advised Makerere University Management to engage the concerned Ministries so that the University continues to benefit from the treasure within professors perpetually.
Speaking about the book, the Prime Minister said, "This book is very relevant and specifically talks about the needs of our country Uganda. I therefore thank the authors who contributed articles to this book. I also thank the editors for the wonderful job well done."
Makerere University Vice Chancellor Prof. John Ddumba-Ssentamu acknowledged Prof. Manyenye Ntozi's efforts in promoting Makerere University locally and globally through his tremendous achievements in Demography and Population Studies. According to Prof. John Ddumba-Ssentamu, Prof. Manyenye Ntozi has diligently served Makerere University in various capacities.
"Prof. Manyenye Ntozi has served as a Lecturer, Head of Department, Dean, Member of Senate and Ambassador of the University to the outside world. His unique skills and knowledge in the field of demography, acquired over a period of more than four decades of scholarly work, have been utilized in the world over. This is evidenced by his various appointments to Boards of organizations and parastatals, as well as international engagements as Visiting Scholar and Researcher," he said.
Prof. Ddumba-Ssentamu congratulated Prof. Manyenye Ntozi upon being recognized through a scholarly tribute that presents him as a brilliant academician with remarkable scholarly services in the field of Population studies.
"There is truly no greater achievement for an academician than to be recognized by not only your peers but your students as well. Congratulations! The book has been put together by Prof. Ntozi's compatriots and students across the African continent. It is, therefore, a product of highly organized collaborative effort, achieved with professional support of the Fountain Publishers," said the Vice Chancellor.
In his keynote address titled Old is Gold; Harnessing Academicians in old Age, John Oucho a Professor of Demography and Geography at the University of Nairobi said that there is a need to respect and fully utilize knowledge and advice of old people. Defining the two terms, Prof. Oucho stated that Old is that experience a person has gained over the years and gold is one of the expensive metals in the metal industry.
Professor Oucho said that the experience that old people like Prof. Ntozi have, is as expensive as gold because they have taken many years to learn the lessons of life as well as accumulating a wealth of experience. "Therefore don't disrespect or neglect them because they are old but do take care of them as precious gold," he said.
Citing a verse from the book of Exodus, Prof. Oucho encouraged the young generation to respect and show love to the old people since they are a source of knowledge and inspiration to them. "Exodus 20:12 says; "Honor your father, your mother that your days may be prolonged in the land which the LORD your God gives you". We academicians we are like fathers of our students. Therefore you should respect us through giving us time, listening to us, being polite to us and asking for our advice. We must strive to have a society for all ages including the old and retirees. Discriminating against old academicians is like discriminating your own parents," he said.
In the spirit of harnessing academicians in old age, Prof. Oucho appealed to Makerere University to appoint Prof. James Patrick Manyenye Ntozi-Professor Emeritus.
James Patrick Manyenye Ntozi is a Professor of Population Studies at Makerere University. He is a Medical Demographer and Statistician by training whose distinguished experience is well observed in conducting evaluation, needs assessment and baseline studies at international and national levels. His most recent monitoring and evaluation work included evaluating the PEPFAR project in Nigeria for the USA National Academy of Sciences and Congress (2005 – 2007).
Introducing him, as a great scholar, the Minister of Tourism, Wildlife and Antiquities Prof. Ephraim Kamuntu said Prof. Ntozi's legacy will live on through his works, scholarship and mentorship. He described Ntozi as a faithful and lovable person, very consistent and focused.
"I have known Ntozi since 1960, he is a dedicated fighter. He is a father who has managed to devote considerable amount of time to bring up his children. Ntozi is an excellent husband to Aidah Ntozi," he passionately said.
The book titled, Demography of Uganda and Selected African Countries: Towards more Sustainable Development Pathways is a climax of an idea by Prof. Ntozi's peers and students who thought of writing a paper to recognize their lecturer. When the staff in the Department of Population Studies committed themselves to writing a book, the idea of writing a journal article metamorphosed into a book that would forever immortalize Prof. Manyenye Ntozi.
According to Dr. Abel Nzabona, one of Prof. Ntozi's students and writer of the book, Prof. Ntozi is Uganda's most illustrious population demographer. He will always be remembered for establishing the Department of Population Studies at Makerere University; attracting funding to support national and international programmes in the field of population studies and demography; and his track record in scholarship, mentorship and career guidance. He applauded Prof. Ntozi for over 75 papers published in peer reviewed journals.
Highlighting the book writing process, Dr. Nzabona said 15 writers and 4 editors from countries namely Uganda, Tanzania, Kenya, Nigeria, France and organizations including, Uganda National Bureau of Standards provided tremendous contributions to the book. He paid special tribute to all authors of the 16 Chapters who produced the material that builds the book. One of the Editors, Dr. Gideon Rutaremwa shared with the audience a brief on the book composition and contents.
It was a nostalgic moment when Prof. Ntozi clad in his academic regalia shared special moments regarding his student life at Makerere University.
"I joined Makerere University in June 1968 as an undergraduate student pursuing Bachelor of Science (Economics and Statistics)-Institute of Statistics and Applied Economics and I completed in March 1971. I registered for my Masters in the same Institute in September 1971 and completed in July 1973. I completed a PhD in Medical Demography in 1977. Because of the political turbulence during the Idi Amin Regime, I stayed in the University of Nairobi for two years. I returned to Makerere University in 1979, and since then, I have remained here despite many temptations in form of greener pastures at regional and international levels. I made a decision to stay at Makerere University to serve my alma mater and my country-Uganda. I did not abandon Makerere University."
Prof. Ntozi also applauded Prof. Livingstone S. Luboobi, former Vice Chancellor of Makerere University, who was part of the audience for choosing to stay at Makerere University.
During his stay at Makerere University, Prof. Ntozi significantly contributed to the evolution of demography and population studies including mobilization of resources from bodies such as Rockefeller Foundation, World Bank, IDRC and National Population Council among others.
Prof. Ntozi expressed gratitude to his students and the authors for recognizing his contribution to the academia while he is still alive. He thanked the contributors for the scholarly tribute that will forever preserve his legendary work as Uganda's most illustrious medical Geographer.
"I take this opportunity to appreciate all these efforts. In a special way, I thank Associate Professor Gideon Rutaremwa for spearheading efforts to publish this book. I also thank Prof. John Oucho, from the University of Nairobi for successfully accomplishing the task of Chief Editor of the publication and my wonderful students; I am more delighted to know that my students whom I trained and taught have vividly participated in putting together this piece of scholarly work," he said.
Prof. Ntozi commended Dr. Fredrick Tumwine, Dr. Abel Nzabona and Mr. John Mushomi for working tirelessly to produce a piece of work that their teacher can proudly identify with. He thanked the College of Business and Management Sciences under the leadership of Dr. Eria Hisali for providing all the support required by the Centre for Population and Applied Statistics (CPAS) to publish the book.
He equally acknowledged the efforts of the Centre for Population and Applied Statistics (CPAS) under the able leadership of Mrs. Ssekiboobo Agnes for successfully hosting this publication process of the book. He also thanked Makerere University and the Government of Uganda for providing an environment that is conducive for scholars to freely write and publish their work.
According to Prof. Ntozi, his recognition will set the precedent at Makerere that more scholars/academicians ought to be recognized for the precious time devoted to the University. He was happy for his tremendous contribution and achievements in the university when he said, "I am happy that I have diligently served Makerere University with passion. I am sure that I will fulfill my decision to stay in my Alma Mater and my country Uganda as long as my life is not in immediate danger," said James Ntozi.
Prof. James Patrick Manyenye Ntozi received a plaque from Uganda Bureau of Statistics presented by the Executive Director, Mr. Ben Paul Mungyereza in recognition of Prof. Ntozi's outstanding work at Makerere University and invaluable support to Uganda Bureau of Statistics. The plaque was presented to him by the Prime Minister Rt. Hon. Ruhakana Rugunda.
Dr. Fredrick Ruguma Tumwine who was supervised by Prof. Ntozi both at Masters' and PhD, praised Prof. Ntozi for changing him from a physical into a human geographer. Representing students taught by the Professor, the overjoyed Tumwine said that Prof. Ntozi will never fade from the minds of his students, owing to the unique and fatherly character he always exuded. "He has always been good at time management and perfect in the way he articulates points. He is a superb supervisor," he said.
Giving a vote of thanks, the Dean-School of Statistics and Planning, Dr. Robert Wamala thanked the Government, Makerere University, the family of Prof. Ntozi, authors and students for their contribution towards the process of honouring Prof. Ntozi.
The students from the Department of Performing Arts and Film together with the Head of Department Dr. Sylvia Antonia Nannyonga-Tamusuza treated guests to energetic performances including special presentations depicting the academic journey of Professor James Patrick Manyenye Ntozi.
Article by Mak Public Relations Office
A Successful Ph.D. Defense by Vianney Andrew Yiga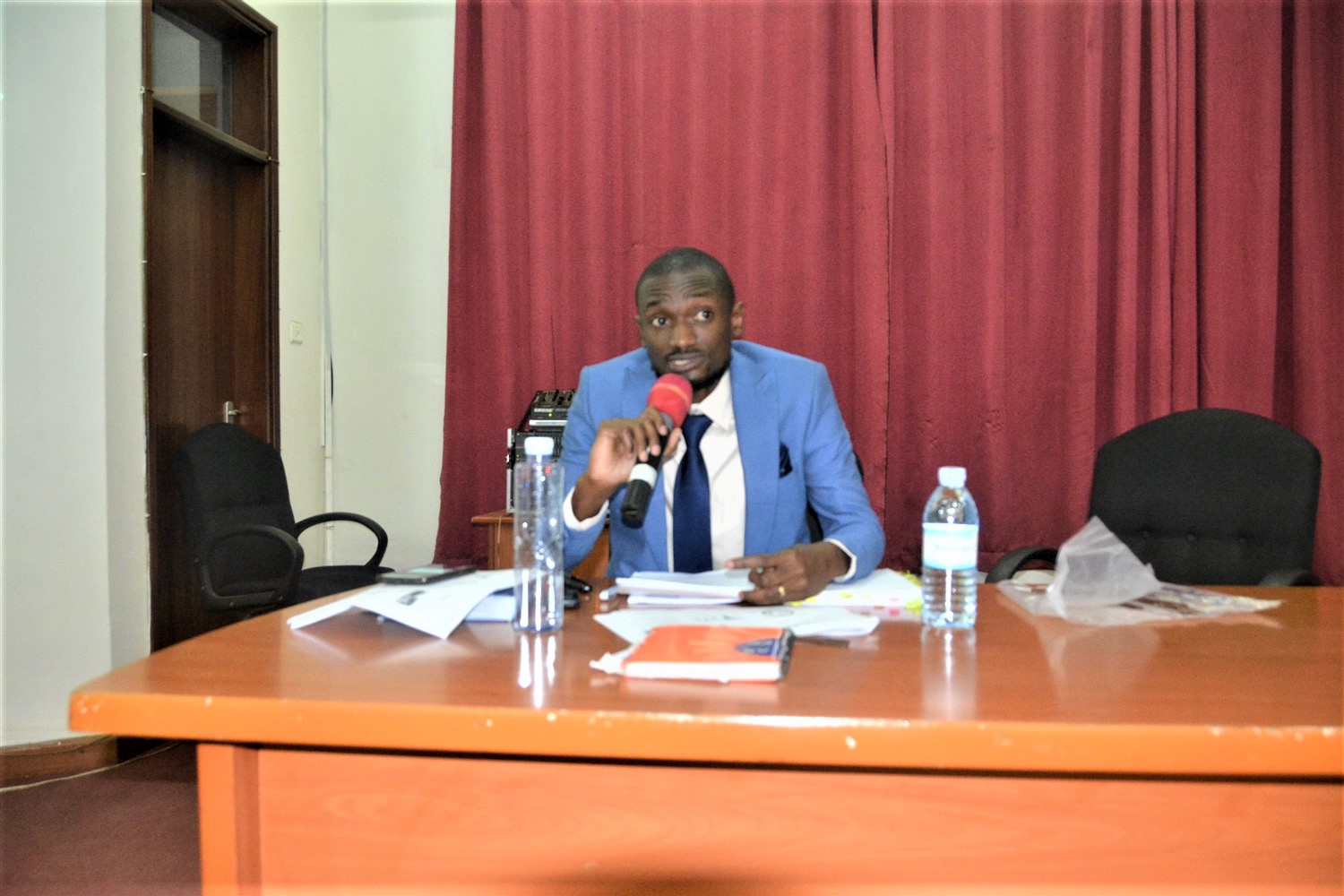 The CEDAT community is proud to share our congratulations to Vianney Andrew Yiga following his successful Ph.D. defense that happened yesterday Monday 3rd October 2022 at the College of Engineering, Design, Art, and Technology (CEDAT).
His Thesis was titled; Thermal Stability of Fiber- Reinforced Polylactic Acid Composites for Flameretarded Applications.
The candidate was supervised by Eng. Dr. Michael Lubwama and Eng. Dr. Peter W. Olupot both from the Department of Mechanical Engineering, at CEDAT.
Dr. John Wasswa, Department of Chemistry, College of Natural Sciences (CONAS), Makerere University was the opponent that interrogated the candidate to enable a clear understanding of the study.
Makerere University Launches National Parenting Draft Manual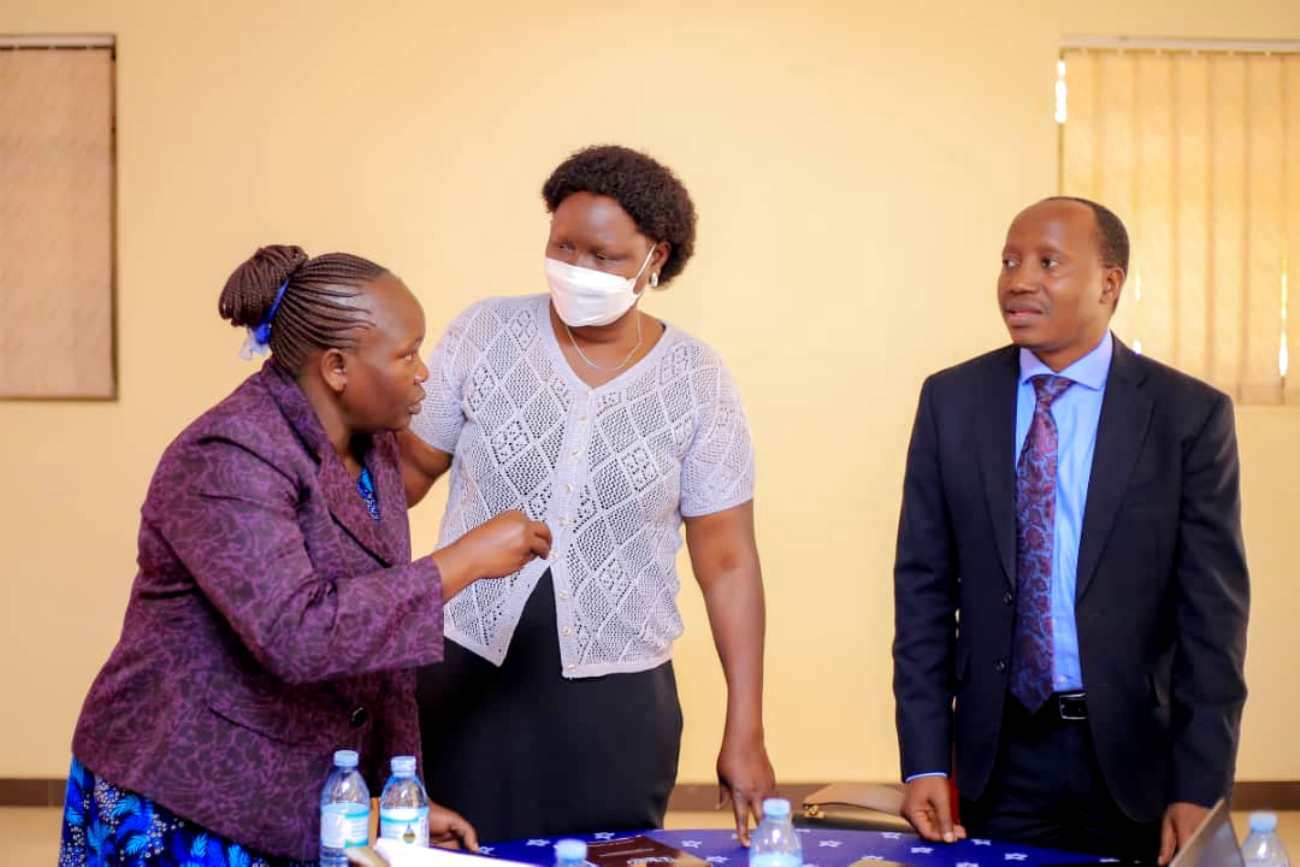 By Agnes Namaganda
On July 22nd 2022, Makerere University–Child Health and Development Centre (Mak–CHDC) launched a draft manual for the National Parenting Standards. The Centre has been working together with the Ministry of Gender, Labour and Social Development (MGLSD) with funding from UNICEF (United Nations Children's Emergency Fund), to develop standards that are agreeable to all organisations in the country that are involved in parenting work. The draft manual was being presented to members of a consortium that brings together all these organisations together, called the Parenting Agenda Consortium.
"We produce many documents and they are shelved," Irene Ayot Chono, who was speaking on behalf of UNICEF said. "We hope that this document will not be one of them," she emphasized.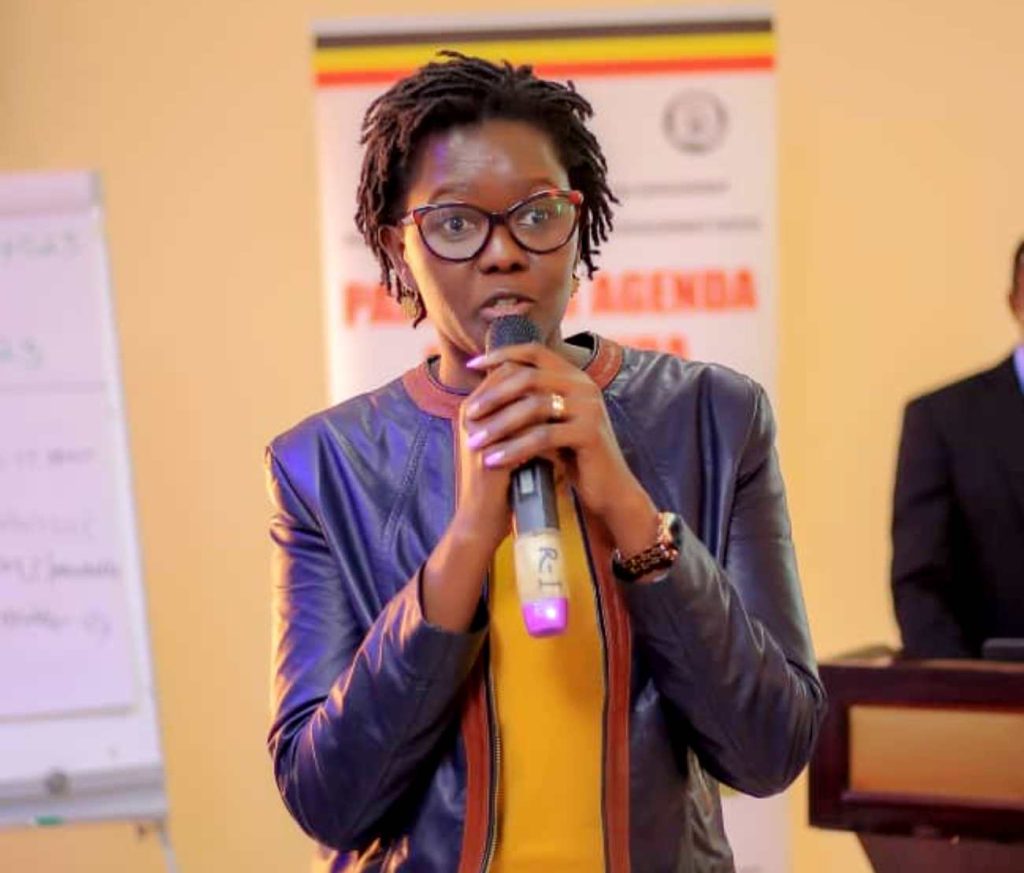 Dr. Godfrey Siu, the Principal Investigator from Mak-CHDC who presented the draft manual to participants, emphasized that if any organization is doing parenting work, there should be a minimum package that they should offer.
Draft Manual Content
The manual which will have several modules. These modules will be delivered face-to-face in 1.5 hour sessions. Some of these include; Module 6 which will focus on "understanding responsible masculinity and fatherhood" and on "understanding the concept of head of family."The draft manual also proposed that Module 11 focuses on Parenting in the 21st Century. Some of the sessions in this module will include Children and Technology, Contemporary Influence on Children and Modernity, Culture and Morality.Module 9 will focus on Parenting for Adolescents and some of the suggested sessions within this module are Needs for Adolescents and The Art of Communicating with Adolescents. Module 5 will focus on Preventing Violent Parenting and Promoting Alternative Discipline Strategies while Module 10 will be about Parenting to Address the Mental Health for Children and Adults.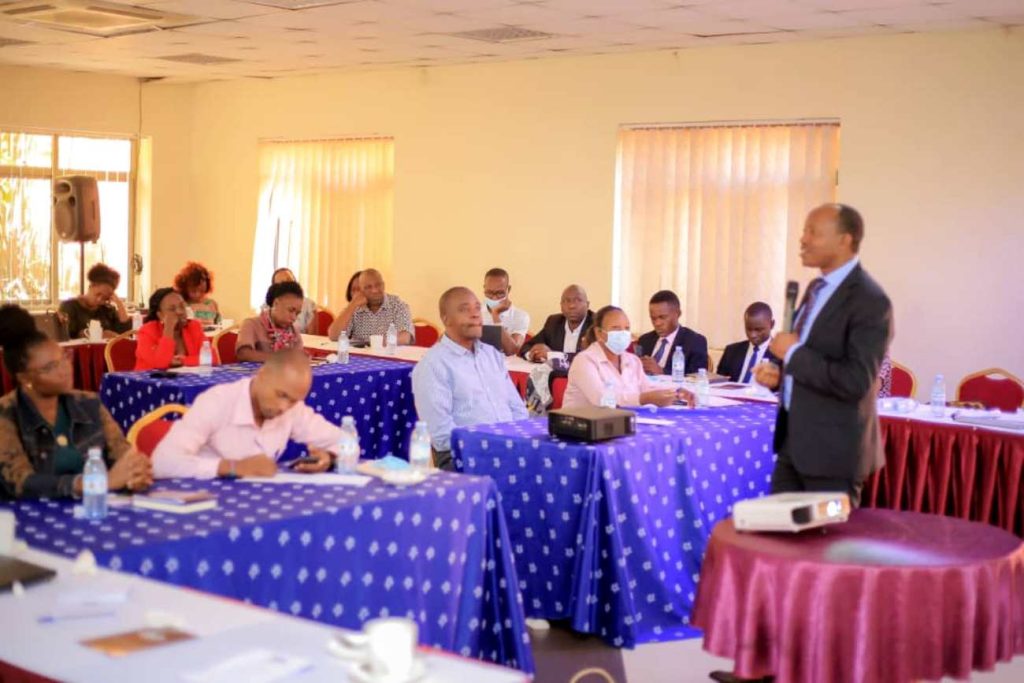 Participants' suggestions
After the presentation, participants raised several suggestions for discussion and consideration. These included whether there should be a module on spirituality since Uganda is a strongly religious nation. There was also the concern of how children in remand homes should be parented. Another concern raised by a participant was as to whether teachers who make an undeniable contribution to parenting, should be taken through the parenting manual.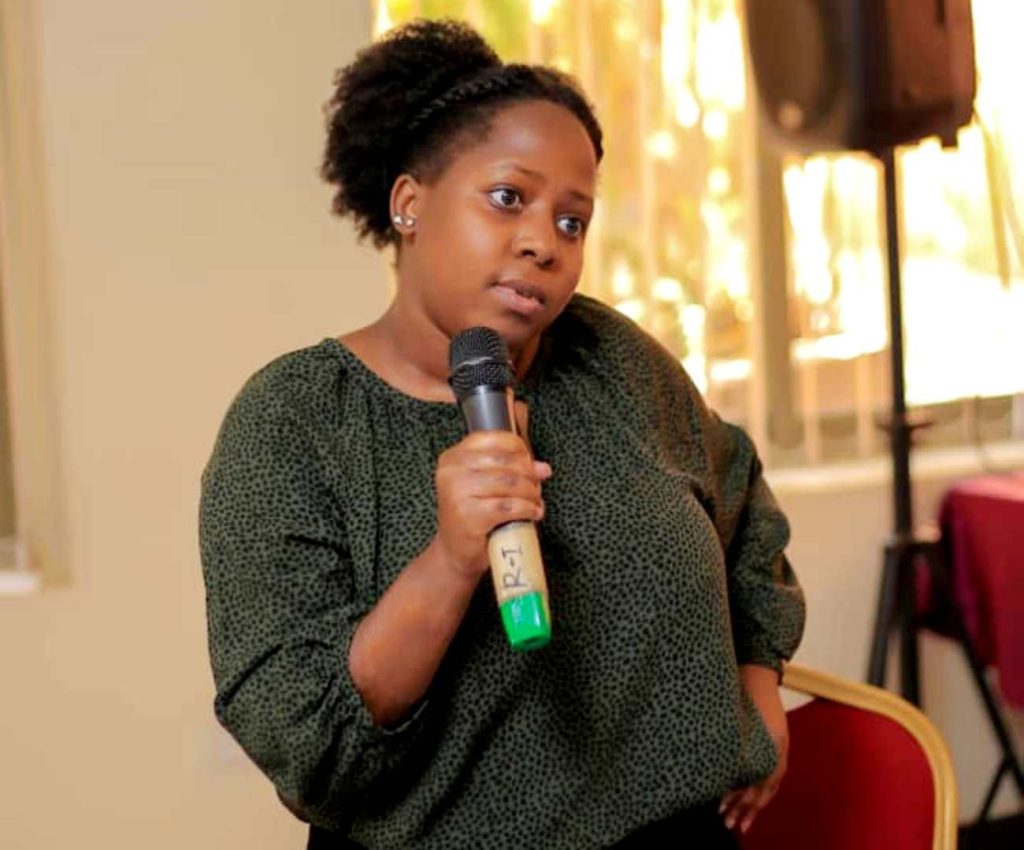 In her closing remarks, Ms. Juliana Naumo Akoryo, the Director of Cultural Affairs at the Ministry of Gender, Labour and Social Development (MGLSD) said that the manual is for the parenting organisations to utilize and not for MGLSD.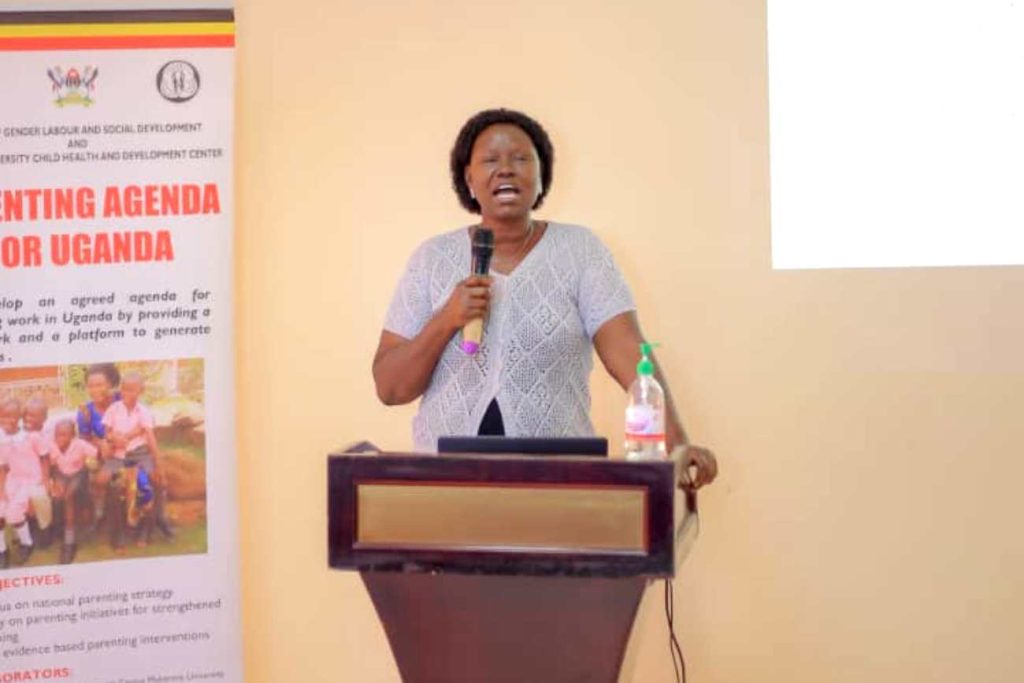 Ms. Chono also adjured the team behind the manual to use picture illustrations in the manual that can be relatable by the Ugandan parents.
Contact: Agnes Namaganda – agnesvioletnamaganda@gmail.com
Launch of Mak-RIF Round 4 Awards & PhD Call for Proposals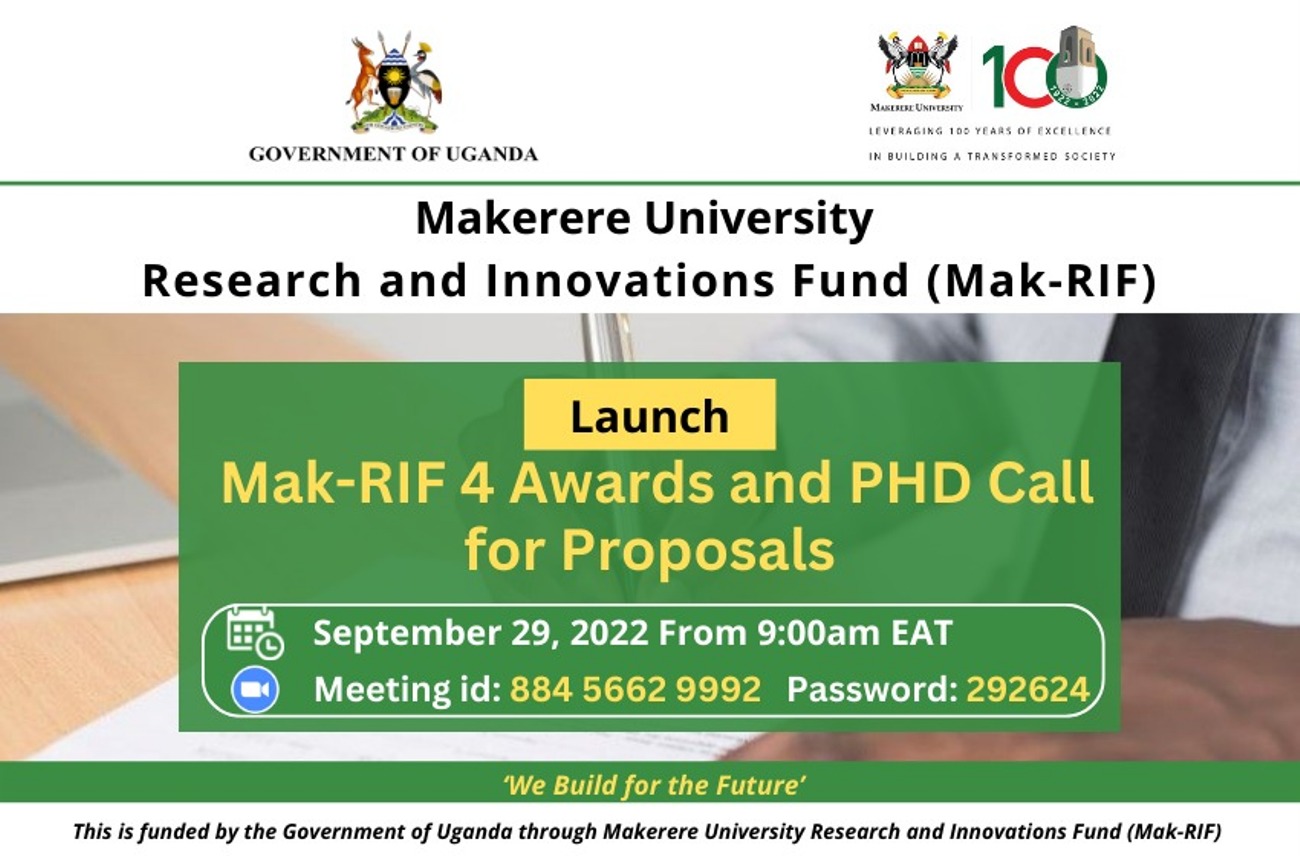 Makerere University received funding from the Government of the Republic of Uganda, earmarked to support high impact Research and Innovations. This unique initiative arose after engagements between the top University Management and the Government of Uganda. This fund illustrates the increasing importance that the Government attaches to Research and Innovation as a driver of development and transformation. The objective of the fund is to increase the local generation of translatable research and scalable innovations that address key gaps required to drive Uganda's development agenda. 
In the Financial years 2019/2020, 2020/2021 and 2021/2022 the Government of the Republic of Uganda through Mak-RIF has funded implementation of over 750 multidisciplinary research and innovations within the various Colleges, while engaging multiple stakeholders within and outside Makerere University. The Grants Management Committee (GMC) has finalized the award process for the Mak-RIF round 4 call for funding for this Financial Year 2022/2023.
The Grants Management Committee (GMC) hereby invites you to the Launch of the Mak-RIF Round 4 awards and PhD Call for Proposals scheduled to take place tomorrow Thursday 29th September 2022 from 9:00 to 10:00 a.m. EAT. 
Please use the following details to join the launch.
Register in advance for this meeting:
https://us06web.zoom.us/meeting/register/tZwpcu-urDIjE9ZgxdsbEmA2IkNMMiJVECt_ 
Meeting ID: 884 5662 9992
Password: 292624