Mak Hosts Academics Day as Uganda-France Mark Friendship Week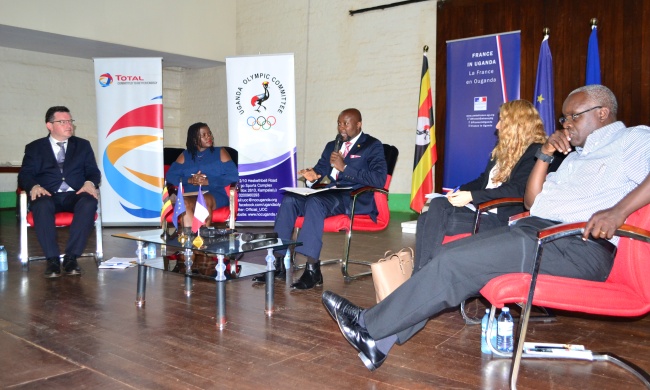 The Academics Day was one of the activities hosted by Makerere University on Wednesday, 22nd March 2017 to celebrate the Uganda-France Friendship Week 2017. The Academics Day was graced by H.E Stephanie Rivoal, France's Ambassador to Uganda.
The Head, International Relations Office-Ms. Martha Muwanguzi welcomed the Ambassador, Panelists and Guests to the debate and highlighted the items for the day's debate. The audience was composed of staff from the French Embassy in Kampala, Directors of French Companies in Uganda, Makerere staff and students, French men and women, the media and members of the general public.
In his remarks, the Deputy Vice Chancellor (Academic Affairs)-Assoc. Prof. Ernest Okello Ogwang welcomed H.E Stephanie Rivoal and expressed his appreciation for the cordial relationship between Uganda and France. "As a University, we are very grateful for the support extended to us in form of scholarships for PhD studies, staff exchanges and support to the teaching of the French Language, to mention but a few."
"Today, we are gathered to discuss the role of the youth in media on one hand and politics on the other hand. This is an important conversation given that the youth are the future of our world. Their place in shaping the agenda of tomorrow is therefore central and should be guided and harnessed for the best outcome."
Assoc. Prof. Okello Ogwang thanked the French Embassy for taking a special interest in knowledge transfer partnerships and networking, which is one of the core functions of Makerere University. He pledged the University's commitment to furthering this and other mutually beneficial activities.
H.E Rivoal welcomed everyone who had honored her Embassy's invitation. She then went on to introduce Mr. Mwambutsya Ndebesa to give the keynote address of the day.


In his address, Mr. Mwambutsya Ndebesa, a political historian from the College of Humanities and Social Sciences (CHUSS) quoted Edmund Burke (1729-1797), "The only thing necessary for the triumph of evil is for good people to do nothing". He also quoted Frantz Fanon (1925-1961), "Each generation must discover its mission, fulfill it or betray it".
He emphasized that if anybody thinks s/he is a good person but does not do something to avert evil, then s/he is an accomplice in that evil. "So what is the mission of your generation as youth today? Have the today's youths defined their mission? Are they ready to fulfill it by participating in public affairs?" questioned Mr. Ndebesa.
He noted that many youth seemingly participate in public affairs when in actual fact they are "participated". He elaborated that "participated" is to engage in a public exercise whose agenda you do not know and where your engagement has no influence or is of no consequence and you therefore do not shape the future in a positive way. "Are youths of Uganda citizens or subjects? A citizen actively participates in shaping his destiny and that of his country or community. Are youths merely occupied in private affairs only or are they also actively engaged in public affairs? Youths should not be subjects."
Mr. Ndebesa said that the Uganda-France Friendship should be informed by the core values established by their forefathers during the 1789 revolution summarized in their motto of Liberty, Equality and Fraternity. "This is shared between France and Uganda. In Africa, our forefathers established a universal principle and humanity core value of "Ubuntu" which stands for humanity towards others. Therefore youths of France and Uganda should be informed by the two principles of Ubuntu and Fraternity which promote universal cooperation and good living in a shared sense of humanity.
"The media has a role to play in promoting values of fraternity and Ubuntu and shun ideas of nationalisms and fundamentalism. The media should promote politics of justice, tolerance and accommodation among peoples of different races, creeds, nationalities and tribes. The media should have editorial policies that identify, expose and discourage any forms of xenophobic, hate speech and tribal politics alike" shared Mr. Ndebesa.
He noted that the media sometimes abuses its power and promotes interests of politicians and their political parties. He stressed that the media in France and Uganda just like the youth should identify its mission to humanity, fulfill it or betray it. "This mission should be guided by the core values which should be promoted together with culture" concluded Mr. Ndebesa.


The first debate was on 'Youth and Media' with panelists from the French and Ugandan media. The CEO Vision Group-Mr. Robert Kabushenga said that the objective of the media is to be as neutral and sincere as possible, educate people and empower them with knowledge. The media in the Ugandan context has is in most cases however been accused of not being neutral and leaning towards a certain political ideology.
Mr. Samson Kasumba who moderated the debate then put the panelists to task as to whether the media was context specific or international? Ms. Rosebell Kagumire, a Ugandan journalist and blogger said the main role of the media is to inform and create a level ground that fosters discussion. "These days, the media has become too commercialized to allow a level ground. The one with more money gets more time to air his views and also use it to campaign. The media tends to give more coverage to the one who pays them to and deny others a chance of airing an opponents' views and ideology."
"There are cases where some radio and television stations were shut down or threatened with closure when they hosted prominent opposition politicians. In other words, neutrality in the media is not there. It was agreed and pointed out that, every country must invest money in a public media platform that can be used by all regardless of one's ideology. This way, the media will be serving humanity instead of being used by narrow minded politicians" noted Ms. Kagumire.
She also stressed the need for media houses to facilitate their staff with the right equipment and other necessary tools. "Their personnel should have transport to reach different places and get first hand information and make responsible reporting to the public instead of hearsay which might tarnish peoples' personalities," she advised.
The Second session on 'Youth and Politics' featured two Ugandan and two French panelists. The Uganda panelists were Ms Isabella Akiteng-Director, Uganda Youth Network and Mr. Ivan Rugambwa. The Ugandans made a case for what is important to the Youth and what shapes their lives. They both shared that the youth are eager to see that they make a contribution to society and that the programs they put across are relevant to society. In the Ugandan context, Youth are those between 15 – 35 years although many above 35 and below 50 years also consider themselves as youth. These different categories make different contributions to society.
The first French panelist, Ms. Claire Sergent had a different view; freedom is more important for one to do as s/he pleases. The second French panelist Mr. Steve Coudray said that learning was more important to him and any obstacle to learning would destabilize his life and planning for his life. Youths should not just be used at the time of voting but should learn from older people how to engage in politics that benefits society. He believed that it is not only older people that can make successful leaders such as Presidents, "even the youths can spire for such positions provided they have the knowledge and can deliver services to the citizens."


Mr. Coudray threw the audience into a bout of laughter when put to task by the moderator, Mr. Kasumba whether at 26 years, he could contest for the French Presidency in the next elections slated for July, and he replied in the affirmative. He defended his position by stating that it was not age but the ideas that he will bring forward that will convince people to elect him as their President.
Youth have to change and have a positive attitude towards life. First and foremost, they should acquire as much knowledge as possible. It is only an informed and knowledgeable person who can bring about change. Ms. Akiteng emphasized the importance of youths being knowledgeable and gave an example of the hundreds of child mothers in Teso area where she comes from. "They know nothing about reproductive health and how to prevent early pregnancies."
Ms. Akiteng went on to say that if people are not informed, then they will have no knowledge. "Services have to be taken to the people and explain to the populace the importance of those services in a language they understand. Many of the ills we are facing today in our society is a failure of government implementing policies it puts in place and educating its citizens about their importance. Politics has become so commercialized to the disadvantage of the youths many of whom are unemployed and therefore hang around politicians who do not lobby for services to their constituencies but can pay the youths to campaign for them."
Mr. Rugambwa on the other hand said, "Youth always follow old people and hang around old politicians because of what they learn from them and what they can get from them monetary-wise. It is difficult for youths to start new political parties when they are unemployed, so they use existing institutions (political parties). The older people construct ideologies which young people follow until when they mature and are able to take over from their mentors."
All in all, the youth should get ready to participate in public affairs without expecting any returns. The youth, regardless of country or environment, should identify their mission, fulfill it or betray it. Instead of complaining about what the government has failed to do, the youth should get involved and play their role in serving humanity in the best way possible, guided by the core values of 'Ubuntu' and 'Fraternity'.
Article by Martha Muwanguzi, International Relations Office

4th Call For Applications: MURBS Departmental Ambassadors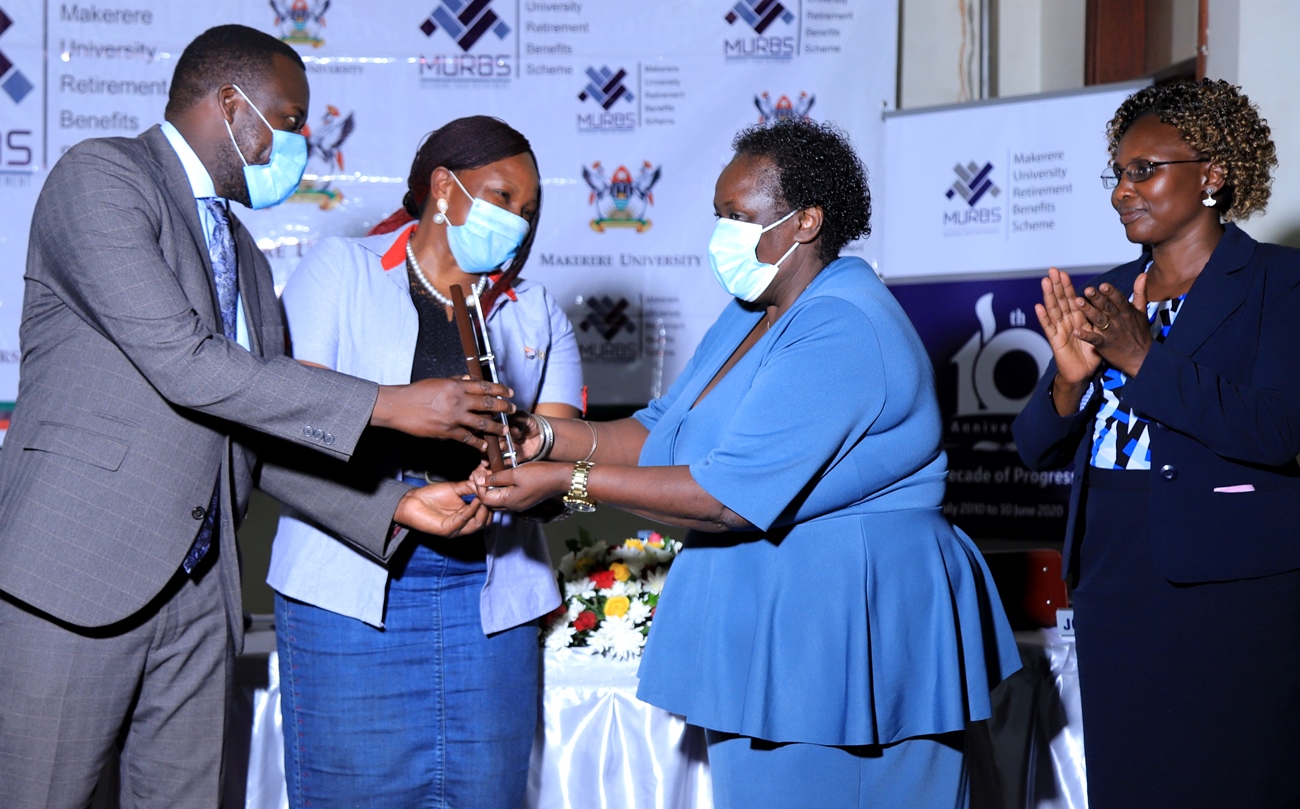 In February 2018, the Makerere University Retirement Benefits Scheme (MURBS) launched the Departmental Ambassadors Programme. MURBS hopes to use this Ambassadors Programme to engage more directly with its membership and enhance member education. MURBS further perceives this Programme as a means to mitigate succession planning risks.
MURBS Fund Value continues to grow, and as at 31st March 2021, it stood at Ushs 235.5bn as compared to Ushs 209.6bn as at 30th June 2020. Given this growth, there is increased need for prospective Trustees, who are well equipped with relevant knowledge and skills, and with practical exposure to the management and governance of MURBS.
Eligibility
Must be employed by the University on permanent terms
Must be an Active Member of the Scheme (currently contributing to the Scheme) and appear on the Official Register of the MURBS Active Membership as at 30th April 2021.
Must be willing to commit time to trainings and other ambassadorial activities organised by the Scheme.
Mode of training for 4th Cohort of Ambassadors
Training for this (4th) Cohort of Ambassadors is envisaged to be conducted over the zoom online platform only, due to Covid-19 restrictions. The Scheme does not envisage any face-to-face interactions.
Tenure of Office & Termination or Withdrawal
There is no tenure of office for the Departmental Ambassador. As long as a member is willing to continue serving as an Ambassador, and the Ambassador continues to satisfy the eligibility criteria above, she or he will remain a MURBS Ambassador.
How to Apply
Interested members should complete the MURBS Departmental Ambassador Application Form 01-0218. The completed Form together with the requested attachments should be sent to info[at]murbs.mak.ac.ug and copy to wilber.naigambi[at]mak.ac.ug no later than 5:00 p.m. on Monday, 14th June 2021. We discourage hand delivery of applications.
Confirmation/Approval Process
MURBS shall acknowledge receipt of each application received within 12 hours and will respond to the applicants to confirm the status of their application in writing (by e-mail). Upon approval of the application, the name of the approved Ambassador together with the Department and School/Unit will be updated on the list of the MURBS Departmental Ambassadors in the Group 4 category and published on the MURBS website.
NOTE: There is no limit as to the number of ambassadors that MURBS can have in a department.
Please see Downloads for the detailed call and application form.
Chair Council Communication on Closure of Makerere University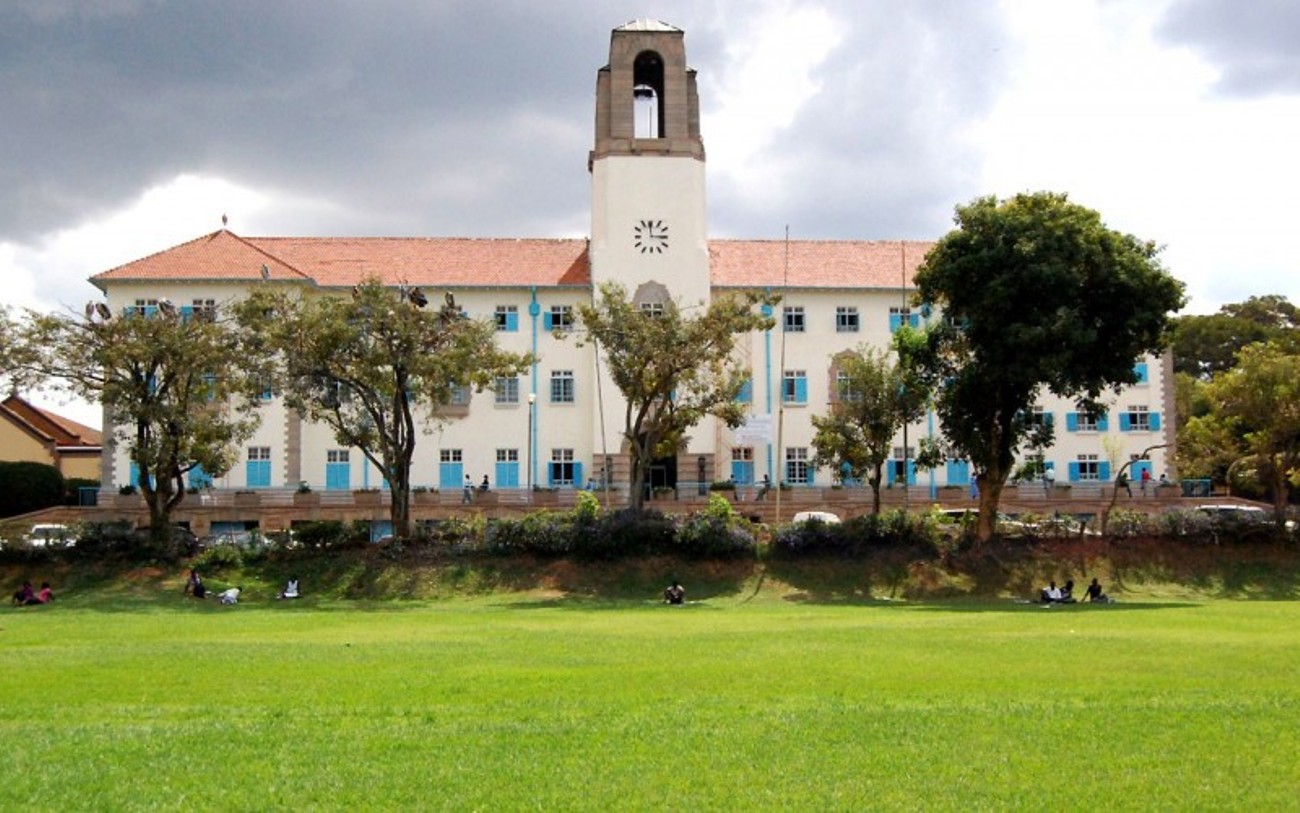 7th June 2021
All Members of Staff
All Students and Stakeholders
Makerere University
RE: CLOSURE OF MAKERERE UNIVERSITY
Following the address to the Nation by H.E. Yoweri Kaguta Museveni, President of Uganda, on 6th June 2021, this is to inform you that the University will be closed with effect from today 7th June 2021 for 42days.
During the closure, the University shall observe a 30% physical presence of staff while other faculty and administrative staff shall continue to work online.
Management will inform staff and students on the implementation of teaching, learning, and research activities online. Construction activities shall continue as per the President's directives and with strict adherence to the COVID-19 SOPs.
Yours sincerely,
Lorna Magara (Mrs.)
Chairperson, Makerere University Council
RUFORUM: Transforming Higher Education Videos and Links