Fulbright celebrates 70 years of partnership and achievements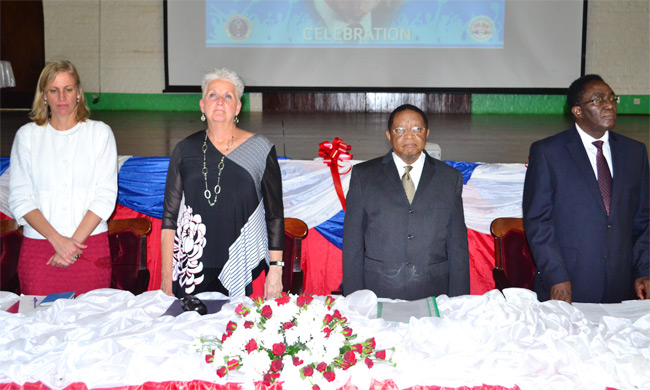 The Makerere University Chancellor Prof. Ezra Suruma has commended the tremendous efforts of the U.S government in developing the academic and social-economic sector of Uganda through the Fulbright scholarship program. This was during the celebration of the 70th Anniversary of the Fulbright program organized by the U.S Mission in Uganda together with the Uganda-US Exchange Alumni Association and hosted by Makerere University under a theme; 70 years of partnership and achievements.
Speaking to the overjoyed congregation on 21st October 2016, Prof. Suruma congratulated the "Fulbrighters" upon a successful 70th Anniversary full of partnerships and achievements. He acknowledged the program's tireless efforts in promotion of international goodwill through cultural exchange, mutual understanding and academic development among countries. Prof. Suruma also highlighted the program's impact in Uganda where it has nurtured exceptional talented men and women who have socially, economically, politically and culturally impacted the society.
"So many prominent and outstanding Ugandans have passed through Fulbright program; the late Prof. Ssenteza Kajubi who contributed immensely in the formulation of Uganda's curriculum; Prof. Lutalo Bbosa has influenced and continue to influence higher education in Uganda; Dr. Martin Aliker is a renowned Ugandan dental Surgeon, Business man and a successful Entrepreneur; Prof. Joy Kwesiga is the Vice Chancellor of Kabale University and Hon. Olara Otunu has served Uganda at home and abroad and is a well renown political leader here in Uganda," he said.
Citing the need for Ugandan universities to partner in research and scholarships, Prof. Suruma said that Fulbright remains a great partner and ally in Uganda's push for academic advancement and excellence.
Started in 1946 by America's distinguished Senator James William Fulbright, the Fulbright program was initiated with a purpose of transforming the world by bridging the barriers especially in academia across the global north and south. The programme is sponsored by the U.S Department of State's Bureau of Educational Cultural Affairs and its primary source of funding is the annual appropriation by the U.S. Congress to the Department of States.
According to the U.S Ambassador to Uganda Her Excellency Deborah R. Malac, more than 370,000 "Fullbrighters" have participated in the program since its inception. Her Excellency Deborah R. Malac said that the program operates in over 160 countries worldwide. Today, approximately 8000 grants are awarded annually. Out of these awards, 399 have been awarded to Ugandans.
"The program has witnessed several success stories with 33 current or former Heads of states or government, 54 Nobel Laureates, 82 Pulitzers prize winners, 29 MacArthur Foundation Fellows, 16 Presidential Medal Freedom recipients, and thousands of leaders across the private, public and nonprofit sectors," she acknowledged.
In Uganda, the Fulbright program has contributed tremendously to the development of the education system. Through its various scholarship opportunities, it has strengthened Ugandan's university lecturers' competence by sponsoring their higher degree of training, provided research grants to scholars, encouraged academic exchange programs, provided professional enrichment studies, offered fully funded fellowships, promotes linkages between U.S. scholars, professionals and their counterparts at host institutions overseas.
The Makerere University Vice Chancellor Prof. John Ddumba-Ssentamu mentioned to the congregation that Makerere University for years has been a key beneficiary of various opportunities provided by the Fulbright program. According to Prof. Ddumba-Ssentamu the program has been very supportive to the realization of the University's strategic goals.
"We have benefited in the areas of staff development, joint research, scholarships for students as well as staff and students exchange. Indeed Fulbright programmes have contributed to the fulfillment of our core functions of teaching and learning, research and innovation as well as knowledge transfer partnerships and networking," he said.
"Makerere University is therefore appreciative of this continued support. This is an achievement to be proud of because in academia, it is important to foster research collaborations, which translate into that Senator James William Fulbright referred to as, in quotes, "…. A little more knowledge, a little more reason and a little more compassion into world affairs." Indeed education without knowledge, reason, and compassion is meaningless," he added.
Giving a living testimony, the Deputy Vice Chancellor for Academic Affairs, Associate Professor Ernest Okello Ogwang assured the delegates that Fulbright program is a distinct program among others, committed not only to the generation of knowledge that has facilitated the development of many nations, but it has also distinguished itself by its special attention to individuals.
"Fulbright sponsored my PhD at Indiana University. I would like to say, this is a family where different people from all walks of life are connected. It is a network of outstanding professionals with exceptional abilities mentored and sponsored to attain skills that are later passed on to their communities. I really wish that more and more scholars access the opportunities the program offers through its initiatives," he said.
Representing the Deputy Vice Chancellor for Finance and Administration Prof. Barnabas Nawangwe, the Principal of College of Humanities and Social Sciences Prof. Edward Kirumira urged the young scholars to apply for related opportunities with various Fulbright programmes. "The world we exist in today is about building global partnerships and establishing linkages in order to ensure continuing progress of humanity. I therefore encourage you to be part of the Fulbright network by applying for the available opportunities," he said.
The function climaxed with a tour at the art exhibition organized by Margaret Trowell School of Industrial and Fine Art, College of Engineering, Design, Art and Technology (CEDAT).
Article by: Makerere University Public Relations Office
UNMA Advisory on Agriculture and Food Security Jun-Aug 2021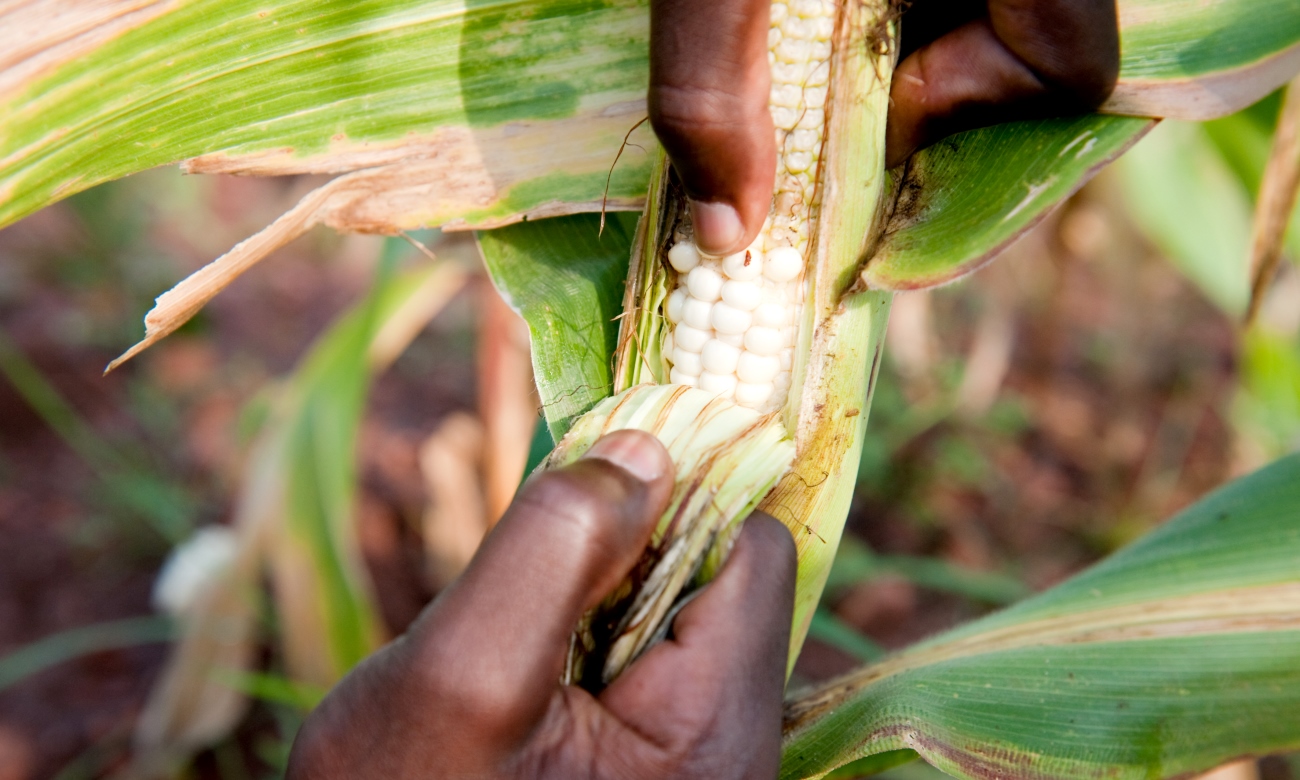 The Uganda National Meteorological Authority (UNMA) on 7th June 2021 released the seasonal rainfall outlook for the June-July-August (JJA) 2021 period. Contained in the outlook were advisories to various strategic sectors of the economy.
Particularly, the advisory to the Agriculture and Food Security sector was;
JJA season is often part of the normal dry season in the areas of South-western, western, parts of the eastern, and central Uganda. The farming communities in these areas are therefore advised to be vigilant during post-harvest handling by considering proper drying of the harvest on clean surfaces, use of tarpaulins and drying on racks;
Preparation of good storage facilities of produce to avoid compromising on quality and safety;
Channeling of the run-off water into the gardens in order to maximize on the soil moisture conservation;
For those areas where near normal to above normal rainfall is expected (most parts of northern and eastern Uganda), farmers are encouraged to continue with regular weeding, pest and disease surveillance and control;
Due to the expected enhanced rainfall in those areas, water logging and proliferation of fungal and bacterial crop diseases are likely to occur.
Open drainage channels around household and gardens to reduce risks from stagnant water causing damage to root tuber crops;
Flash floods and waterlogging are highly anticipated to occur in low lying areas expected to receive enhanced rainfall such as Katakwi and Kapelebyong. Therefore, communities are encouraged to keep watch over their crops, animals and property;
In Karamoja sub-region, where wetter conditions are expected, the pastoral communities are advised to diversify into boosting the production of cereals (sorghum, millet, and maize), beans, and ground nuts and sustain pasture availability for livestock.
Please see Downloads for the detailed outlook.
4th Call For Applications: MURBS Departmental Ambassadors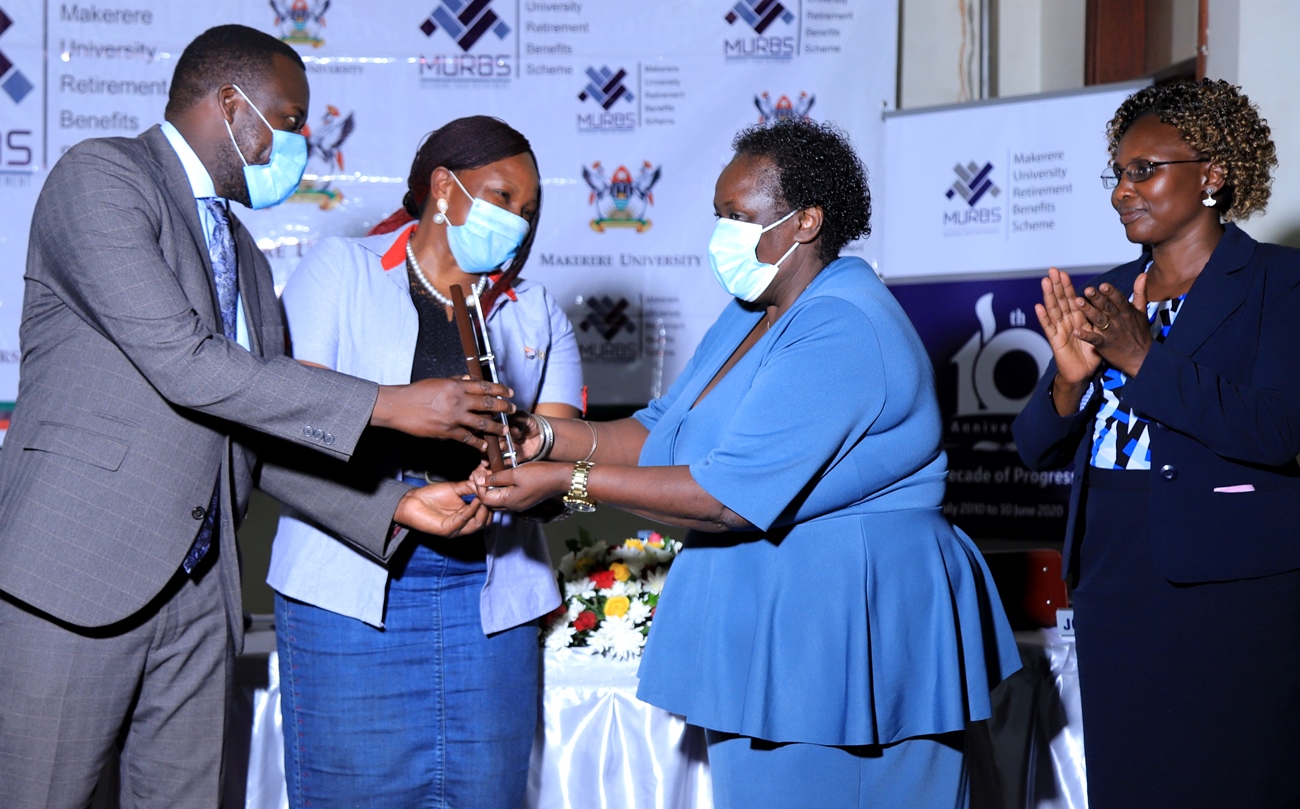 In February 2018, the Makerere University Retirement Benefits Scheme (MURBS) launched the Departmental Ambassadors Programme. MURBS hopes to use this Ambassadors Programme to engage more directly with its membership and enhance member education. MURBS further perceives this Programme as a means to mitigate succession planning risks.
MURBS Fund Value continues to grow, and as at 31st March 2021, it stood at Ushs 235.5bn as compared to Ushs 209.6bn as at 30th June 2020. Given this growth, there is increased need for prospective Trustees, who are well equipped with relevant knowledge and skills, and with practical exposure to the management and governance of MURBS.
Eligibility
Must be employed by the University on permanent terms
Must be an Active Member of the Scheme (currently contributing to the Scheme) and appear on the Official Register of the MURBS Active Membership as at 30th April 2021.
Must be willing to commit time to trainings and other ambassadorial activities organised by the Scheme.
Mode of training for 4th Cohort of Ambassadors
Training for this (4th) Cohort of Ambassadors is envisaged to be conducted over the zoom online platform only, due to Covid-19 restrictions. The Scheme does not envisage any face-to-face interactions.
Tenure of Office & Termination or Withdrawal
There is no tenure of office for the Departmental Ambassador. As long as a member is willing to continue serving as an Ambassador, and the Ambassador continues to satisfy the eligibility criteria above, she or he will remain a MURBS Ambassador.
How to Apply
Interested members should complete the MURBS Departmental Ambassador Application Form 01-0218. The completed Form together with the requested attachments should be sent to info[at]murbs.mak.ac.ug and copy to wilber.naigambi[at]mak.ac.ug no later than 5:00 p.m. on Monday, 14th June 2021. We discourage hand delivery of applications.
Confirmation/Approval Process
MURBS shall acknowledge receipt of each application received within 12 hours and will respond to the applicants to confirm the status of their application in writing (by e-mail). Upon approval of the application, the name of the approved Ambassador together with the Department and School/Unit will be updated on the list of the MURBS Departmental Ambassadors in the Group 4 category and published on the MURBS website.
NOTE: There is no limit as to the number of ambassadors that MURBS can have in a department.
Please see Downloads for the detailed call and application form.
Chair Council Communication on Closure of Makerere University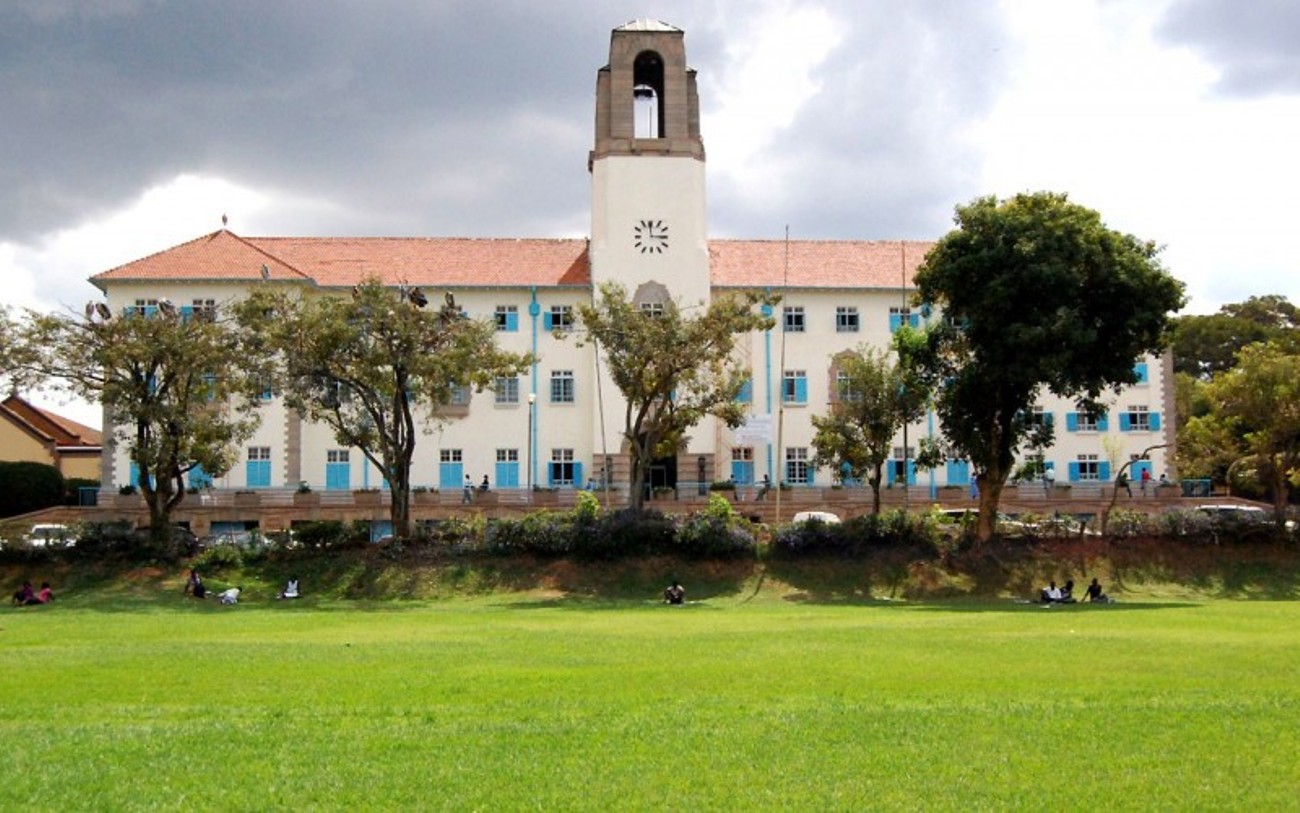 7th June 2021
All Members of Staff
All Students and Stakeholders
Makerere University
RE: CLOSURE OF MAKERERE UNIVERSITY
Following the address to the Nation by H.E. Yoweri Kaguta Museveni, President of Uganda, on 6th June 2021, this is to inform you that the University will be closed with effect from today 7th June 2021 for 42days.
During the closure, the University shall observe a 30% physical presence of staff while other faculty and administrative staff shall continue to work online.
Management will inform staff and students on the implementation of teaching, learning, and research activities online. Construction activities shall continue as per the President's directives and with strict adherence to the COVID-19 SOPs.
Yours sincerely,
Lorna Magara (Mrs.)
Chairperson, Makerere University Council