Mak Team No Sexual Harassment to lead Students' Campaign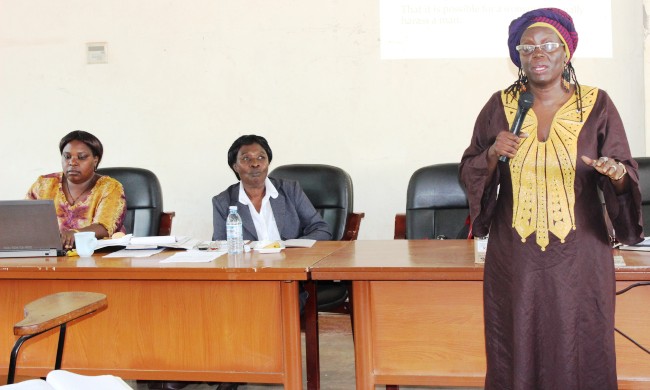 Makerere University students have formed an Anti-Sexual Harassment body to fight against sexual harassment among staff and students.
This was during the Students' Sensitization and Feedback workshop on the Makerere University Policy and Regulations against Sexual Harassment held on Tuesday 19th April 2016.
Addressing the students, the Acting Director, Gender and Mainstreaming Directorate (GMD), Ms. Frances Nyachwo said the Students' Sensitization and Feedback Workshop aimed at sensitizing students on the Makerere University Policy and Regulations against Sexual Harassment and to re-align the policy to the Makerere University Collegiate System.
The Team No Sexual Harassment at Makerere University will be a proactive platform for students to actively engage in creating awareness, sensitizing fellow students on the policy and regulations on sexual harassment well as fighting against sexual harassment actions.
"With this body, it will be easy for us to monitor the activities of the Anti-Sexual Committees, participate in outreach programmes to sensitize our fellow students on the anti-sexual harassment policy. It is an umbrella which will bind us together as students and empower us for a common cause of fighting for our rights," said Sharon Barigye, a student of Makerere University Business School (MUBS).
One of the facilitators, Prof. Sylvia Tamale from Makerere University School of Law reiterated the fact that women have always been more vulnerable to sexual harassment/sexual abuses compared to men. Prof. Tamale revealed that 98% victims of sexual harassment are female. She attributed this to the societal segregation which creates power imbalances among male and female as well as the patriarchal systems.
Prof. Tamale advised students to ensure that sexual harassment cases are backed by evidence. Sharing case studies and day-to-day incidents, Prof. Tamale equipped students with knowledge and tactics of gathering/documenting evidence on sexual harassment tendencies/incidents/cases.
Sharing her experience in handling sexual harassment cases, Prof. Tamale said the Anti-Sexual Harassment Committees face a challenge of bringing the harassers to book due to lack of evidence and unwillingness of some people to appear as witnesses.
"Justice delayed is justice denied. Timely decisions are very crucial. Therefore students should always report cases of sexual harassment to the concerned individuals in time. Avoid anonymous complaints because we will not have a complaint. Always tell the truth, equip yourself with evidence, be bold, clear and ready to fight for your rights," she advised.


During this interactive workshop, students proposed approaches and mechanisms they could use to fight against sexual harassment. In the session facilitated by Mak Senior Public Relations Officer-Ms Ritah Namisango, the students noted that their active engagement in the Anti-Sexual Harassment Drive would empower them to fight against sexual abuses. Some of the ideas suggested included;
Continuous sensitization of students and staff on the Makerere University Policy and Regulations on Sexual Harassment
A proposal to include a Religious leader on the College/Unit Anti-Sexual Harassment Committee
In Units/Colleges where Anti-Sexual Harassment Committees are non-existent, the students (Team No Sexual Harassment at Makerere University) will use official channels to demand for the formation of such Committees.
To revitalize the Gender Mainstreaming Student Peer Trainers' programme to support the Anti-Sexual Harassment agenda University wide.
Students from the College of Computing and Information Sciences together with the Quality Assurance Directorate to develop an Application to sensitize staff and students on sexual harassment.
Use of the social media platforms such as WhatsApp, Facebook and Twitter to sensitize students, staff and the wider University community on the Makerere University Policy and Regulations on Sexual Harassment.
GMD in conjunction with Colleges/Schools should organize/ conduct debates against Sexual Harassment at School/ College Level.
The Gender Mainstreaming Directorate to involve students (Team No Sexual Harassment and Makerere University) to develop messages against Sexual Harassment that would be circulated to Colleges/Units.
The Manager of Academic Affairs, at Quality Assurance Directorate-Makerere University Dr. Euzobia Baine encouraged students to read and understand the policy and regulations on Sexual Harassment to fully understand the approaches/processes of seeking help and/or helping those who are sexually harassed. She informed students that each College should have a functional Anti-Sexual Harassment Committee, and encouraged students to liaise with the College leadership to ensure that they prioritize the Anti-Sexual Harassment Agenda in the University.
Dr. Baine also advised students to remain bold, say NO to sexual harassment and report cases to the Anti-Sexual Harassment Committees. "Have confidence that when you lodge a complaint, it will be listened to. Do not be intimidated and do not allow the harasser to take advantage of you. Carefully document the acts of the harasser. The Anti-Sexual Harassment Committees will always handle cases backed by evidence. Always avoid false accusations in your complaint because they will fail you and destroy your life totally," she said.
Closing the workshop on behalf of the Vice Chancellor of Makerere University, Prof. John Ddumba-Ssentamu, the Acting Director, Gender and Mainstreaming Directorate Ms. Frances Nyachwo, called for a close collaboration between students and the Gender and Mainstreaming Directorate to seriously fight against sexual harassment in the University.


The Senior Public Relations Officer of Makerere University, Ms Ritah Namisango who facilitated the Session that culminated in the Way/Forward/Action Points thanked the students for the roactive and constructive idea of creating an Anti-Sexual Harassment Body which she said would be a driving tool to kick sexual harassment out of Makerere University.
Important notes: In 2015, Makerere University Gender Mainstreaming Directorate organized a related Sensitization and Feedback workshop for staff.
Article: Mak Public Relations Office
4th Call For Applications: MURBS Departmental Ambassadors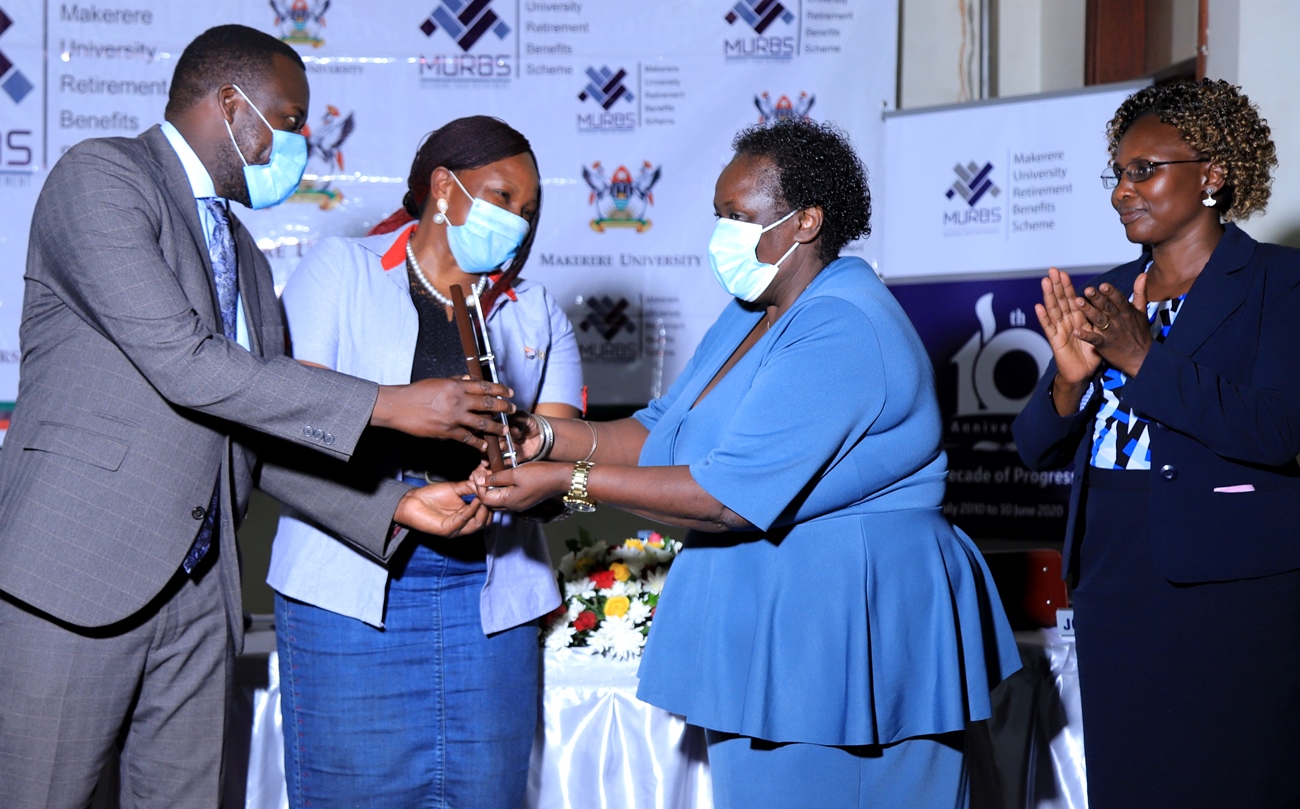 In February 2018, the Makerere University Retirement Benefits Scheme (MURBS) launched the Departmental Ambassadors Programme. MURBS hopes to use this Ambassadors Programme to engage more directly with its membership and enhance member education. MURBS further perceives this Programme as a means to mitigate succession planning risks.
MURBS Fund Value continues to grow, and as at 31st March 2021, it stood at Ushs 235.5bn as compared to Ushs 209.6bn as at 30th June 2020. Given this growth, there is increased need for prospective Trustees, who are well equipped with relevant knowledge and skills, and with practical exposure to the management and governance of MURBS.
Eligibility
Must be employed by the University on permanent terms
Must be an Active Member of the Scheme (currently contributing to the Scheme) and appear on the Official Register of the MURBS Active Membership as at 30th April 2021.
Must be willing to commit time to trainings and other ambassadorial activities organised by the Scheme.
Mode of training for 4th Cohort of Ambassadors
Training for this (4th) Cohort of Ambassadors is envisaged to be conducted over the zoom online platform only, due to Covid-19 restrictions. The Scheme does not envisage any face-to-face interactions.
Tenure of Office & Termination or Withdrawal
There is no tenure of office for the Departmental Ambassador. As long as a member is willing to continue serving as an Ambassador, and the Ambassador continues to satisfy the eligibility criteria above, she or he will remain a MURBS Ambassador.
How to Apply
Interested members should complete the MURBS Departmental Ambassador Application Form 01-0218. The completed Form together with the requested attachments should be sent to info[at]murbs.mak.ac.ug and copy to wilber.naigambi[at]mak.ac.ug no later than 5:00 p.m. on Monday, 14th June 2021. We discourage hand delivery of applications.
Confirmation/Approval Process
MURBS shall acknowledge receipt of each application received within 12 hours and will respond to the applicants to confirm the status of their application in writing (by e-mail). Upon approval of the application, the name of the approved Ambassador together with the Department and School/Unit will be updated on the list of the MURBS Departmental Ambassadors in the Group 4 category and published on the MURBS website.
NOTE: There is no limit as to the number of ambassadors that MURBS can have in a department.
Please see Downloads for the detailed call and application form.
Chair Council Communication on Closure of Makerere University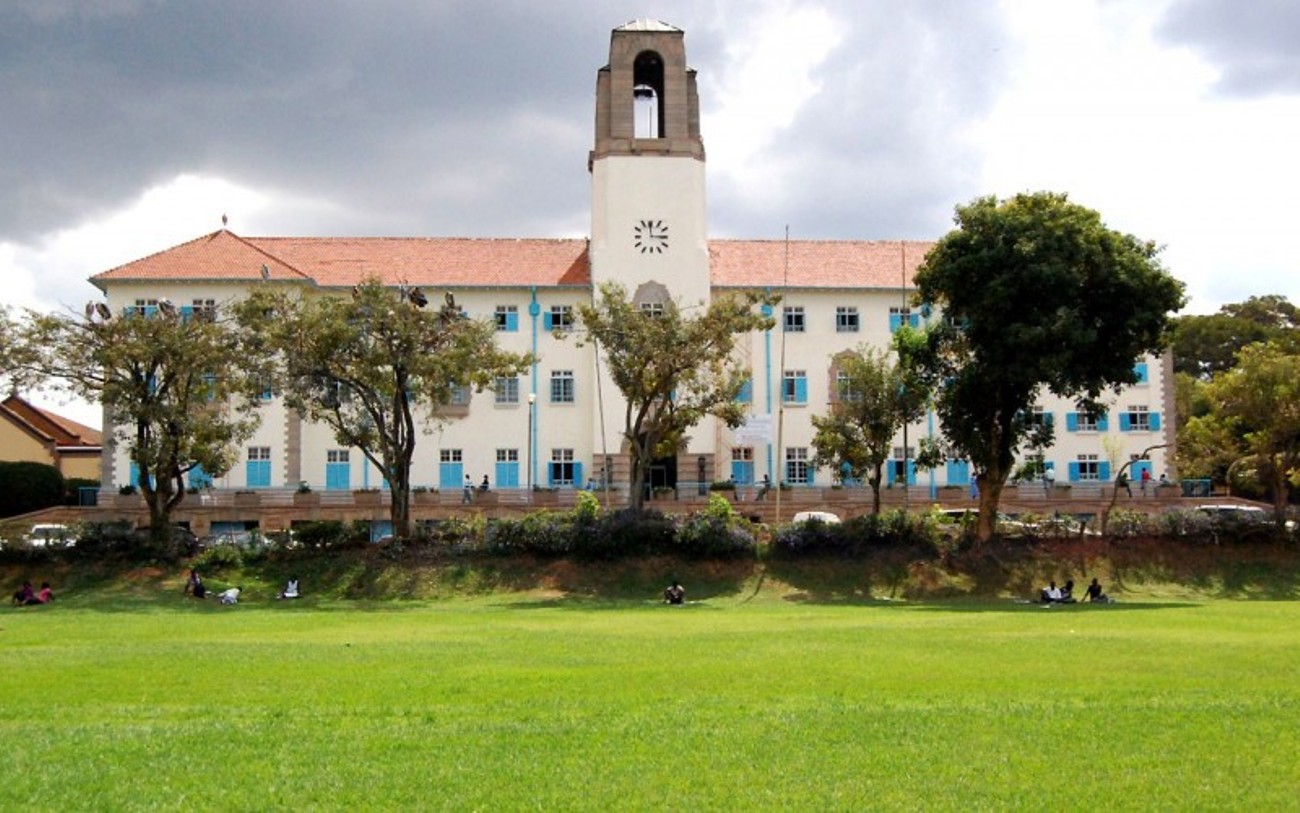 7th June 2021
All Members of Staff
All Students and Stakeholders
Makerere University
RE: CLOSURE OF MAKERERE UNIVERSITY
Following the address to the Nation by H.E. Yoweri Kaguta Museveni, President of Uganda, on 6th June 2021, this is to inform you that the University will be closed with effect from today 7th June 2021 for 42days.
During the closure, the University shall observe a 30% physical presence of staff while other faculty and administrative staff shall continue to work online.
Management will inform staff and students on the implementation of teaching, learning, and research activities online. Construction activities shall continue as per the President's directives and with strict adherence to the COVID-19 SOPs.
Yours sincerely,
Lorna Magara (Mrs.)
Chairperson, Makerere University Council
RUFORUM: Transforming Higher Education Videos and Links