Prof. Nsibambi Launches Mak Convocation Sustainability Projects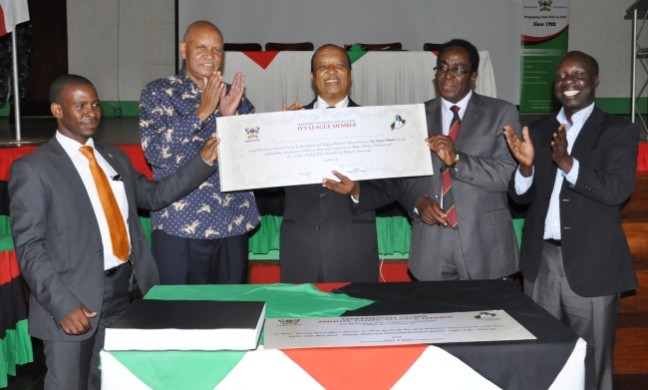 On Saturday 30th May 2015, the former Prime Minister of Uganda and former Chancellor of Makerere University, Rt. Hon. Prof. Apolo Robin Nsibambi launched two sustainability projects initiated by the Makerere University Convocation (MUC) namely the Annual Chancellors' Dinner and the Ivy League Alumni Register.
The Makerere University Convocation comprises over 300,000 Makerere University Old Students and Staff. Most of Makerere University alumni, who have passed through its gates, are now global citizens who would play a key role in determining the future of Makerere University.
The Makerere University Convocation Executive chaired by Dr. Tanga Odoi has embarked on plans to build a solid foundation for a stronger and functional old students and staff association at Makerere University.
Speaking about the two sustainability projects, the Chairperson of the Makerere University Convocation, Dr. Tanga Odoi said that the Annual Chancellors' Dinner presents an opportunity to the old students, staff and friends of Makerere University to interact with their Chancellors. During this dinner, the old students, staff, and friends from all walks of life will have an opportunity and space to express their gratitude and appreciation for what Makerere has done. This can be done through donations and direct financial contributions to any cause of the university.
Dr. Tanga Odoi informed the audience in the Main Hall that the Ivy League Alumni Register will be signed by alumni, staff and students who will have significantly contributed to Makerere University causes. "The Makerere University convocation will give special recognition to the individual as having been an important Alumna or Alumnus. The register will have a permanent place in the Makerere University Main Hall and will be kept under lock and key. The signing function will be accompanied with full honors like the Chancellor's procession, University Anthem and the presence of Alumni, Staff or Friends and Family," he added.
Dr. Tanga Odoi also confirmed the Convocation's plans to build a functional database of old students, and create long term partnerships with both local and international organizations that have interest in supporting Makerere University to fulfill her core objectives.
The Guest of Honour, Prof. Nsibambi delivered a keynote speech on Makerere University's Future and the Role of Makerere University Convocation. Prof. Nsibambi said that the Convocation should be able to mobilize resources, as well as fund and implement the University's activities in relation to its core functions. Citing core functions such as teaching, research, innovation and enhancing frontiers of knowledge, Prof. Nsibambi explained that Uganda is faced with a number of social, environmental and economic problems that require scholarly attention. This attention would then result into theoretical and empirical findings that can in turn serve as a basis of making viable policies.
"Without undermining what Makerere University is doing in research and laying further emphasis on the importance of research, I want to recommend that the institution must emphasize transformational research and carry out innovations that benefit the national social-economic and political trends of our society. Makerere University must embrace technology and knowledge transfer policy. Under such policy, staff will be encouraged to engage in research resulting into knowledge and technologies that can support our young and ever growing economy. Additionally, you also have to consider the protection of these research innovations by patenting them so that they may not be plagiarized," he emphasized.
He also enlightened that universities should recognize a need for cooperation with industry in support of research innovation and public services which consists of a variety of activities, including the following;
• Direct funding of research cost through contracts and grants
• Formal licensing to industry of university–owned patents and technology
• Gifts and endowments (including endowment chairs designated for Colleges, Schools Departments or individuals)
• University-industry exchange programs and student internships specialized programs designed by the university for continuing education and training of professionals, primarily through university extension
• Participation of industry representatives on university forum such as the University Council
• Cooperative research projects. Some of which include government participation and the use of specialized facilities. Each unit can enter into a partnership to conduct research and produce a policy for government
• Use of unique university facilities on a fee-for-service basis. such facilities such as incubation centers, state of art laboratories for private researchers and specialized retreat and scholarly centers as well as fee charged on use of special library services by surrounding emerging institutions
• Research and development facilities of industries housed on University property such as industrial parks like the Silicon Valley at University of California
• Faculty consulting services
• Research activities of the Agricultural Experiment Stations and affiliated stations.
To achieve the aforementioned activities excellently, Prof. Nsibambi said that the Makerere University Convocation should be able to work with the University Management and Academic Staff in ensuring that students are disciplined and their problems addressed.
"You also need to put in place a mechanism for recognizing Alumni and staff who contribute to Makerere University. The Alumni of Makerere can also be invited to give lectures on topical issues such as terrorism, hooliganism and unemployment. Such and many other creative projects can make Makerere University Convocation relevant and strong," Prof. Nsibambi advised.
The Makerere University Chancellor Professor Mondo Kagonyera, encouraged the Makerere University Convocation Executive (2012-2019) chaired by Dr. Tanga Odoi to uphold the zeal that they have portrayed since their election into office. He urged them to put all their efforts together so as to mobilize all members of the convocation and propel Makerere University to greater heights.
"Your duty as a convocation is to mobilize the Alumni, staff and well wishers to support the welfare and progress of Makerere University. I believe that if you effectively pursue this mandate, the convocation will take its place as one of the important assets of the university," the Chancellor emphasized.
Prof. Kagonyera also pointed out the need to construct a permanent and befitting perimeter wall around Makerere University, an idea Dr. Tanga Odoi and his executive welcomed with great enthusiasm.
In his speech, the Vice Chancellor applauded the Makerere University Convocation Executive for the wonderful ideas that will help the university actualize its dreams and help members to rekindle the memories of the time spent at their alma mater.
"We therefore invite you to actively participate whenever we call upon you. We need your ideas, participation, support and good will. As a university, we have several projects lined-up, which require our joint efforts. Key among these is the construction of a one-stop students' center. This is a flagship project toward marking the Makerere University's Centennial Anniversary. We are banking on the support of our Convocation, alumni, friends, well wishers and development partners in their various capacities to make this dream a reality," he said.
Chaired by Dr. Tanga Odoi, the new Makerere University Convocation Executive (2015-2019) comprises, Mrs. Diana. T. Nyago-Vice Chairperson, Mr. Deus Kamunyu Muhwezi-Publicity Secretary, Mr. Justus Nuwajuna-Treasurer, and committee members including; Mr. Dennis Namara, Mr. Richard Olando, Mr. Spenser Oyes, Ms. Juliet Nakalema, Ms. Faith Kirungi, Ms. Najjuka Margret, and Mr. Kamya Bazilio.
Story by: Prossy Nabatte-Intern, Public Relations Office
Photos by: Landmark Media Consultancy Ltd
A Successful Ph.D. Defense by Vianney Andrew Yiga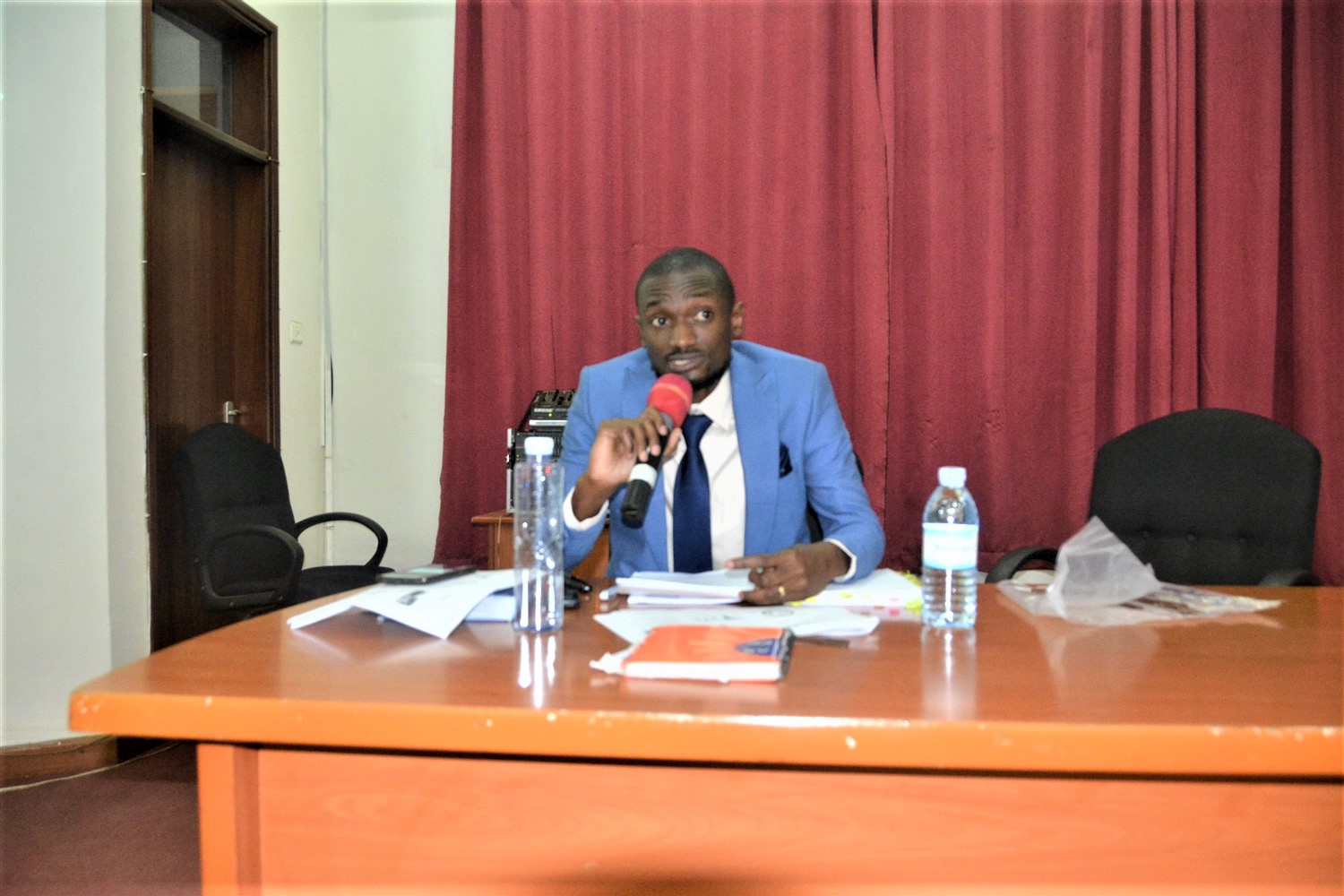 The CEDAT community is proud to share our congratulations to Vianney Andrew Yiga following his successful Ph.D. defense that happened yesterday Monday 3rd October 2022 at the College of Engineering, Design, Art, and Technology (CEDAT).
His Thesis was titled; Thermal Stability of Fiber- Reinforced Polylactic Acid Composites for Flameretarded Applications.
The candidate was supervised by Eng. Dr. Michael Lubwama and Eng. Dr. Peter W. Olupot both from the Department of Mechanical Engineering, at CEDAT.
Dr. John Wasswa, Department of Chemistry, College of Natural Sciences (CONAS), Makerere University was the opponent that interrogated the candidate to enable a clear understanding of the study.
Makerere University Launches National Parenting Draft Manual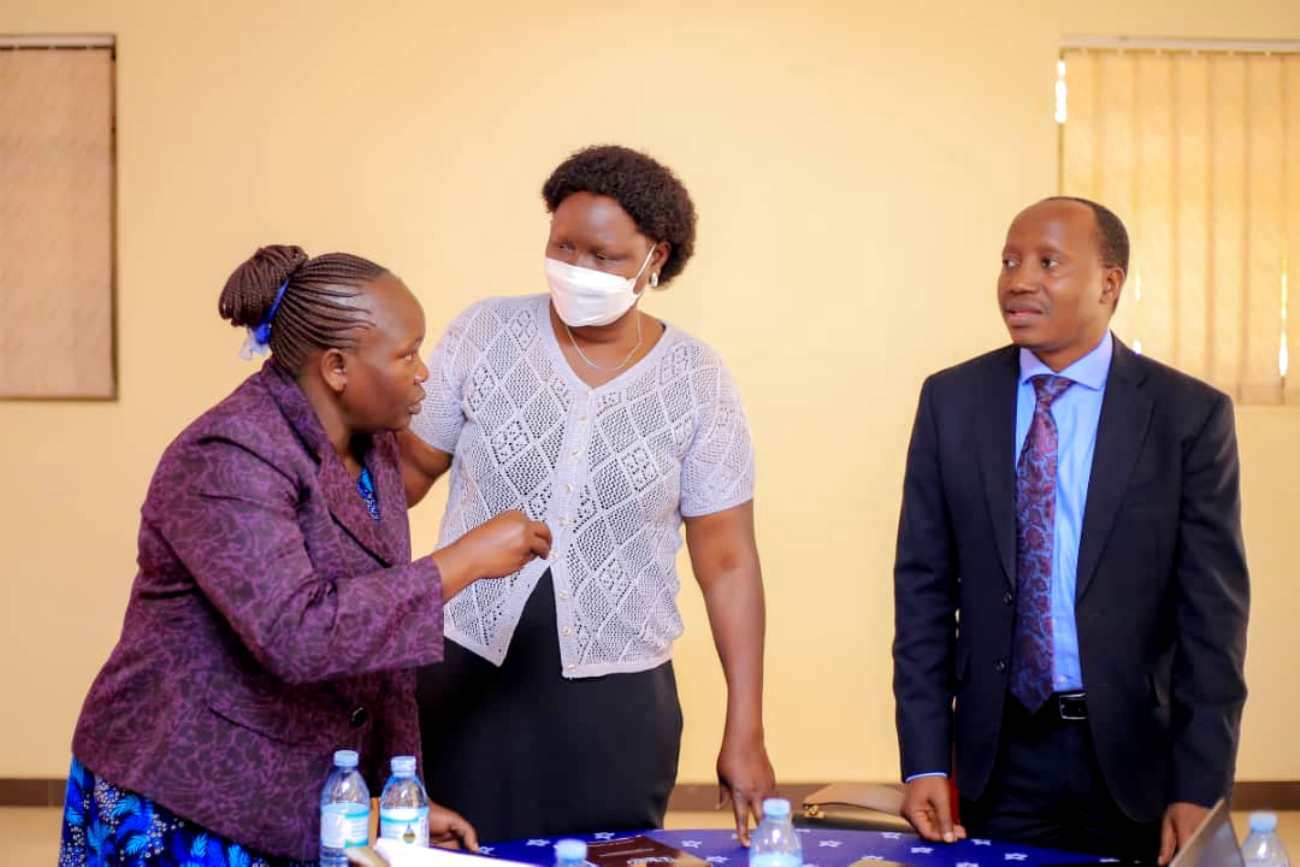 By Agnes Namaganda
On July 22nd 2022, Makerere University–Child Health and Development Centre (Mak–CHDC) launched a draft manual for the National Parenting Standards. The Centre has been working together with the Ministry of Gender, Labour and Social Development (MGLSD) with funding from UNICEF (United Nations Children's Emergency Fund), to develop standards that are agreeable to all organisations in the country that are involved in parenting work. The draft manual was being presented to members of a consortium that brings together all these organisations together, called the Parenting Agenda Consortium.
"We produce many documents and they are shelved," Irene Ayot Chono, who was speaking on behalf of UNICEF said. "We hope that this document will not be one of them," she emphasized.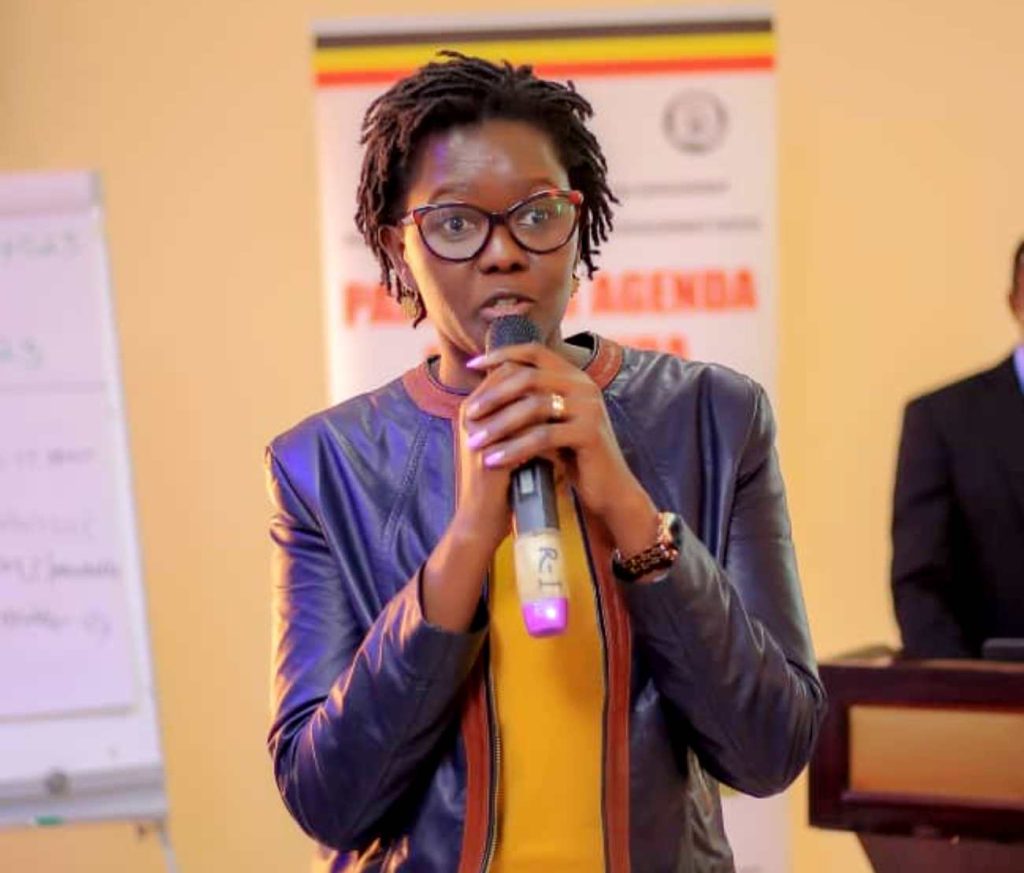 Dr. Godfrey Siu, the Principal Investigator from Mak-CHDC who presented the draft manual to participants, emphasized that if any organization is doing parenting work, there should be a minimum package that they should offer.
Draft Manual Content
The manual which will have several modules. These modules will be delivered face-to-face in 1.5 hour sessions. Some of these include; Module 6 which will focus on "understanding responsible masculinity and fatherhood" and on "understanding the concept of head of family."The draft manual also proposed that Module 11 focuses on Parenting in the 21st Century. Some of the sessions in this module will include Children and Technology, Contemporary Influence on Children and Modernity, Culture and Morality.Module 9 will focus on Parenting for Adolescents and some of the suggested sessions within this module are Needs for Adolescents and The Art of Communicating with Adolescents. Module 5 will focus on Preventing Violent Parenting and Promoting Alternative Discipline Strategies while Module 10 will be about Parenting to Address the Mental Health for Children and Adults.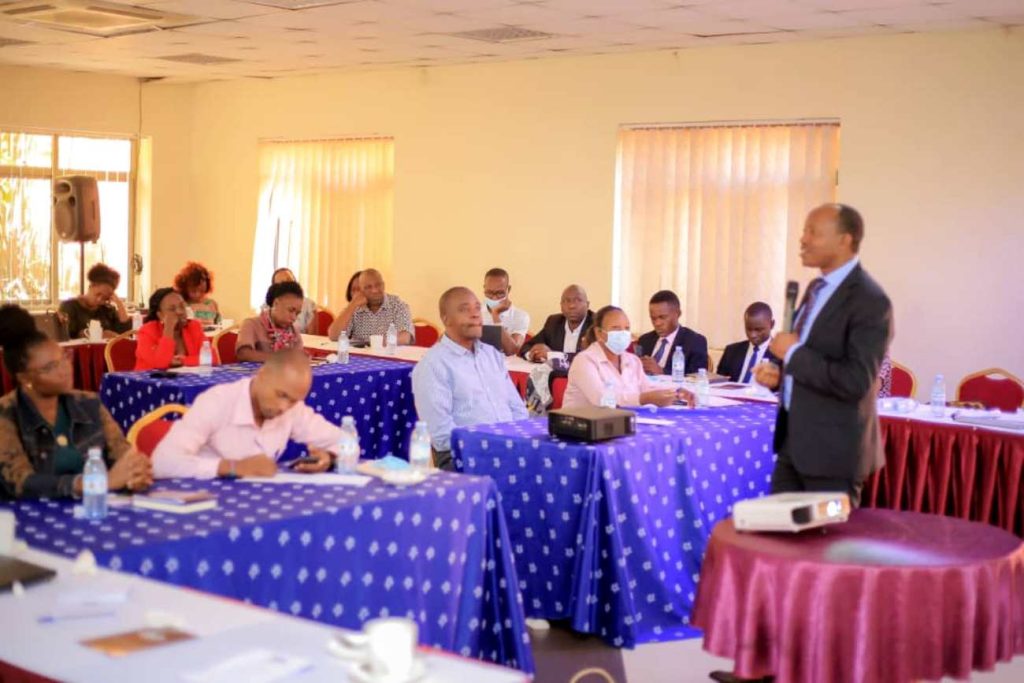 Participants' suggestions
After the presentation, participants raised several suggestions for discussion and consideration. These included whether there should be a module on spirituality since Uganda is a strongly religious nation. There was also the concern of how children in remand homes should be parented. Another concern raised by a participant was as to whether teachers who make an undeniable contribution to parenting, should be taken through the parenting manual.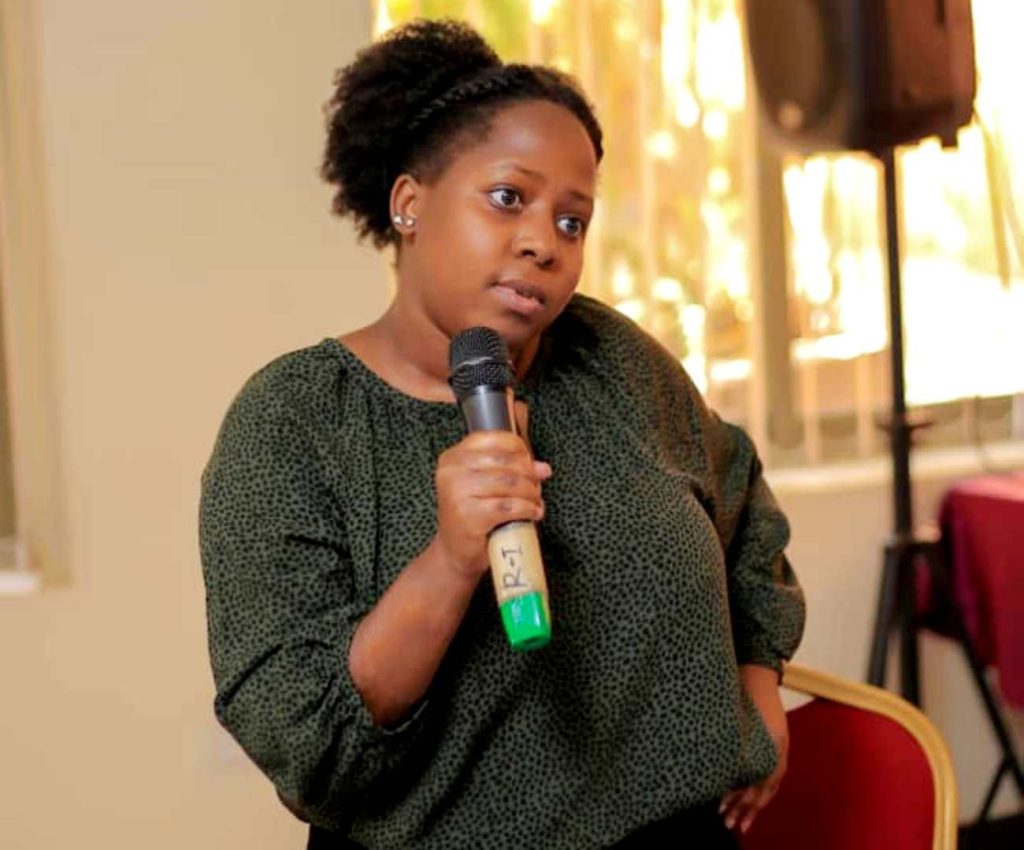 In her closing remarks, Ms. Juliana Naumo Akoryo, the Director of Cultural Affairs at the Ministry of Gender, Labour and Social Development (MGLSD) said that the manual is for the parenting organisations to utilize and not for MGLSD.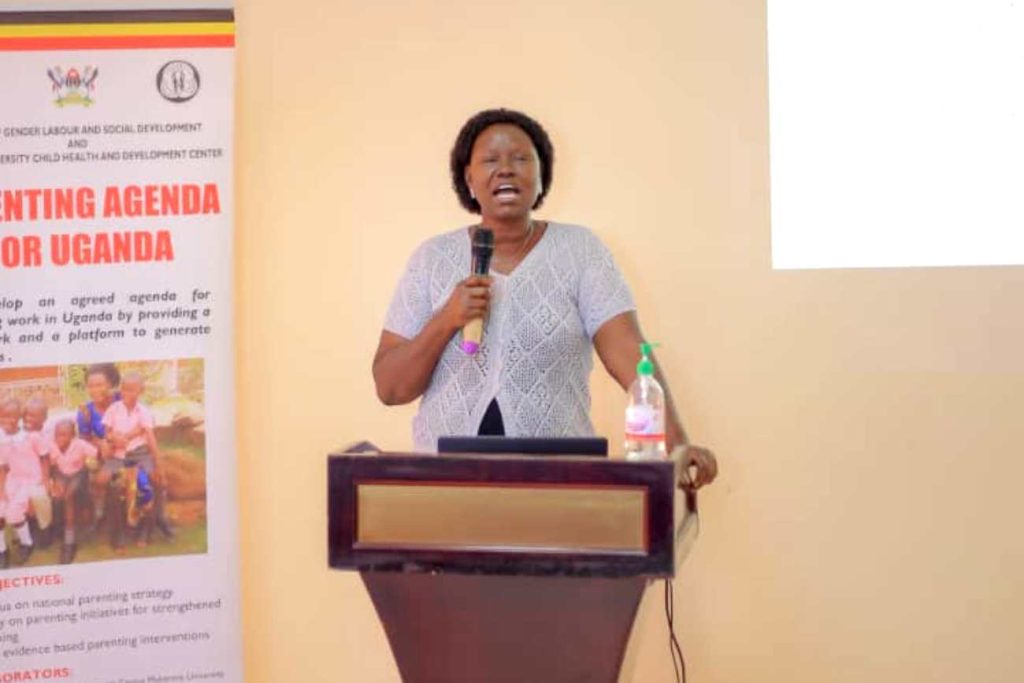 Ms. Chono also adjured the team behind the manual to use picture illustrations in the manual that can be relatable by the Ugandan parents.
Contact: Agnes Namaganda – agnesvioletnamaganda@gmail.com
Launch of Mak-RIF Round 4 Awards & PhD Call for Proposals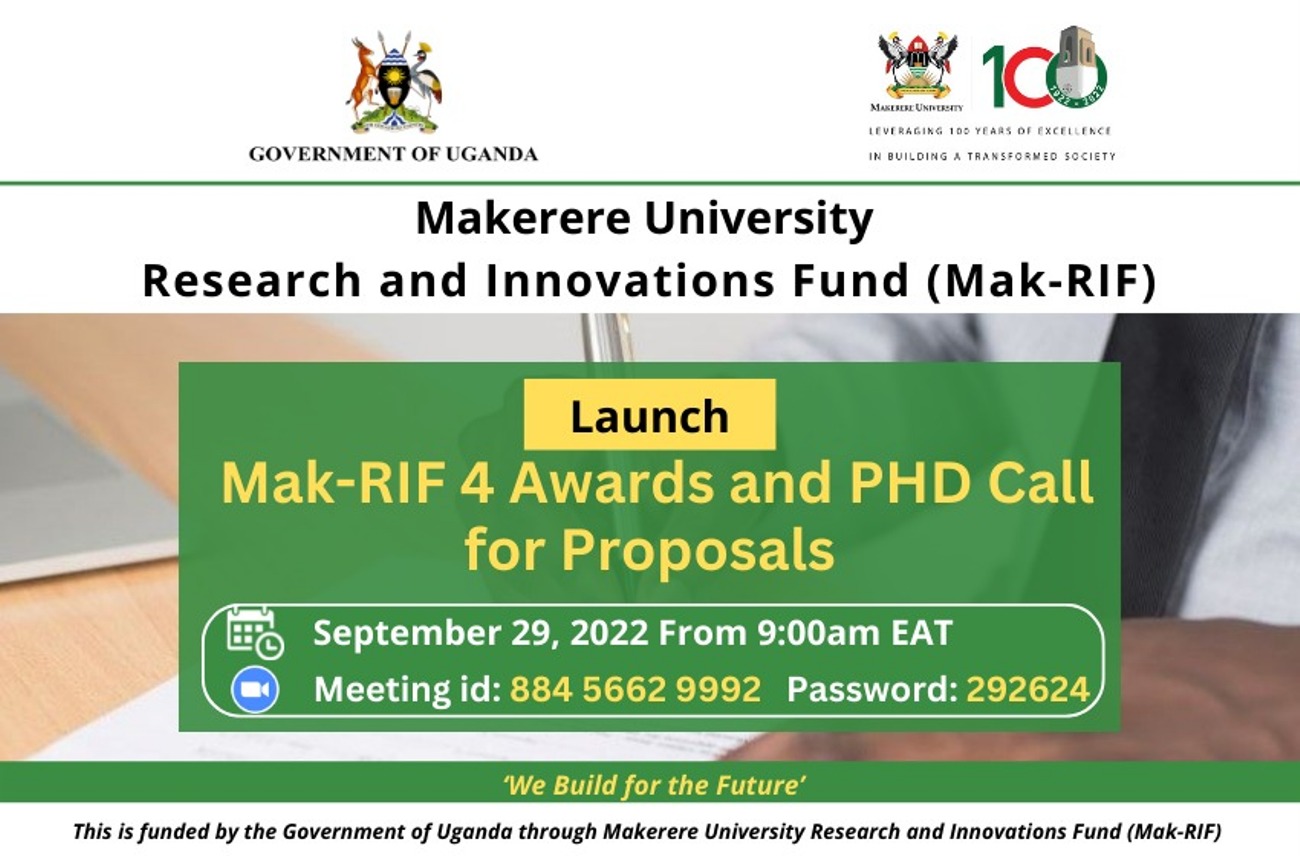 Makerere University received funding from the Government of the Republic of Uganda, earmarked to support high impact Research and Innovations. This unique initiative arose after engagements between the top University Management and the Government of Uganda. This fund illustrates the increasing importance that the Government attaches to Research and Innovation as a driver of development and transformation. The objective of the fund is to increase the local generation of translatable research and scalable innovations that address key gaps required to drive Uganda's development agenda. 
In the Financial years 2019/2020, 2020/2021 and 2021/2022 the Government of the Republic of Uganda through Mak-RIF has funded implementation of over 750 multidisciplinary research and innovations within the various Colleges, while engaging multiple stakeholders within and outside Makerere University. The Grants Management Committee (GMC) has finalized the award process for the Mak-RIF round 4 call for funding for this Financial Year 2022/2023.
The Grants Management Committee (GMC) hereby invites you to the Launch of the Mak-RIF Round 4 awards and PhD Call for Proposals scheduled to take place tomorrow Thursday 29th September 2022 from 9:00 to 10:00 a.m. EAT. 
Please use the following details to join the launch.
Register in advance for this meeting:
https://us06web.zoom.us/meeting/register/tZwpcu-urDIjE9ZgxdsbEmA2IkNMMiJVECt_ 
Meeting ID: 884 5662 9992
Password: 292624