Prof Baryamureeba Launches Personal Memoir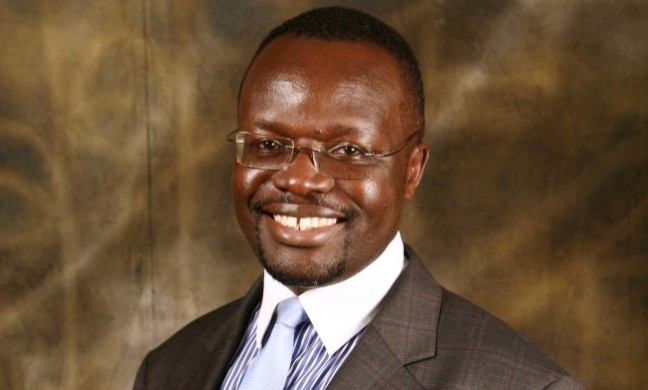 On 29th January 2015, hundreds of people from various professions gathered in the Katonga Hall at Hotel Africana to witness a renowned academic and former Vice Chancellor of Makerere University, Prof. Venansius Baryamureeba launch his autobiography "They will See Him". In his memoir, Prof. Baryamureeba shares his life journey, childhood memories, family background and how all of this influenced him to become the man that he is today.
According to Prof. Baryamureeba, the title of the book is the direct translation of his name. This name embodies the dreams of his father, who upon birth named his son Baryamureeba; a Runyankore word meaning "They will See Him".
"The name Baryamureeba embodies the dreams of my father. My father always told me that I was born to lead, to excel and to be great," explained Prof. Baryamureeba.
Decades have since passed and the child born in rural western Uganda has now risen up the ranks to become a force to reckon with in the academic circles of Uganda. His story is not only fascinating but also inspiring, especially as it uncovers the unvarnished and uncomfortable truths about his life.
In his address at the launch, Professor Venansius Baryamureeba said he drew the inspiration to write his own biography from Presidents, Nelson Mandela, Barack Obama and Ellen Johnson Sirleaf.
"President Barack Obama in his memoir "dreams of my father'' tells a story of race and inheritance; I tell a story of breaking barriers and succeeding where many have failed. President Nelson Mandela in his autobiography "the long walk to freedom'' tells a story of turbulence and pain under apartheid rule; I tell a story of my short walk to success. President Ellen Johnson Sirleaf in her memoir "this child will be great'' tells a story of a child born to lead and be great; I tell a story of a child born to lead and be seen for his works," Baryamureeba said.
According to Dr Rose Namara a former classmate, as a child, Baryamureeba was reserved and always emerged among the best performing students in school.
In his address, Youth MP for Western Uganda Hon. Gerald Karuhunga described Prof. Baryamureeba as hardworking, focused and a nationalist, especially with regard to his tremendous deeds towards nation building in the field of Academics.
"So those are the values we cherish that can build our nation, therefore Professor this book is like a guide on how to devote our lives to serving the people of Uganda," he noted.
The Chief Executive Officer of NBS Television Mr. Kin Kariisa, congratulated Prof. Baryamureeba upon launching his autobiography and urged people to buy and promote the knowledgeable book.
"This book is going to inspire many technicians, doctors and politicians. A copy of "They will see Him; Memoir of a Remarkable Life." goes for only UGX 35.000 and is available in all leading bookshops in Kampala," Mr. Kariisa added.
Prof. Venansius Baryamureeba is the Vice Chancellor of Uganda Technology And Management University (UTAMU). He previously served at Makerere University as the Vice Chancellor, Dean of the Faculty of Computing and IT and Director of the Institute of Computer Science. He also served as Chairman of the Inter University Council of East Africa, Chairman of the Research and Education Network of Uganda, and has been Chairperson and member of several boards/ councils.
Prof. Baryamureeba has won several national and international awards and recognitions. He currently serves as the Chairperson of COMESA Innovation Council and Chairperson of Makerere University Business School Council among others. He holds a PhD in Computer Science from University of Bergen, Norway.
By Nabatte Prossy, Intern-Public Relations Office
Innovations using low cost locally available materials for point of use water treatment system unveiled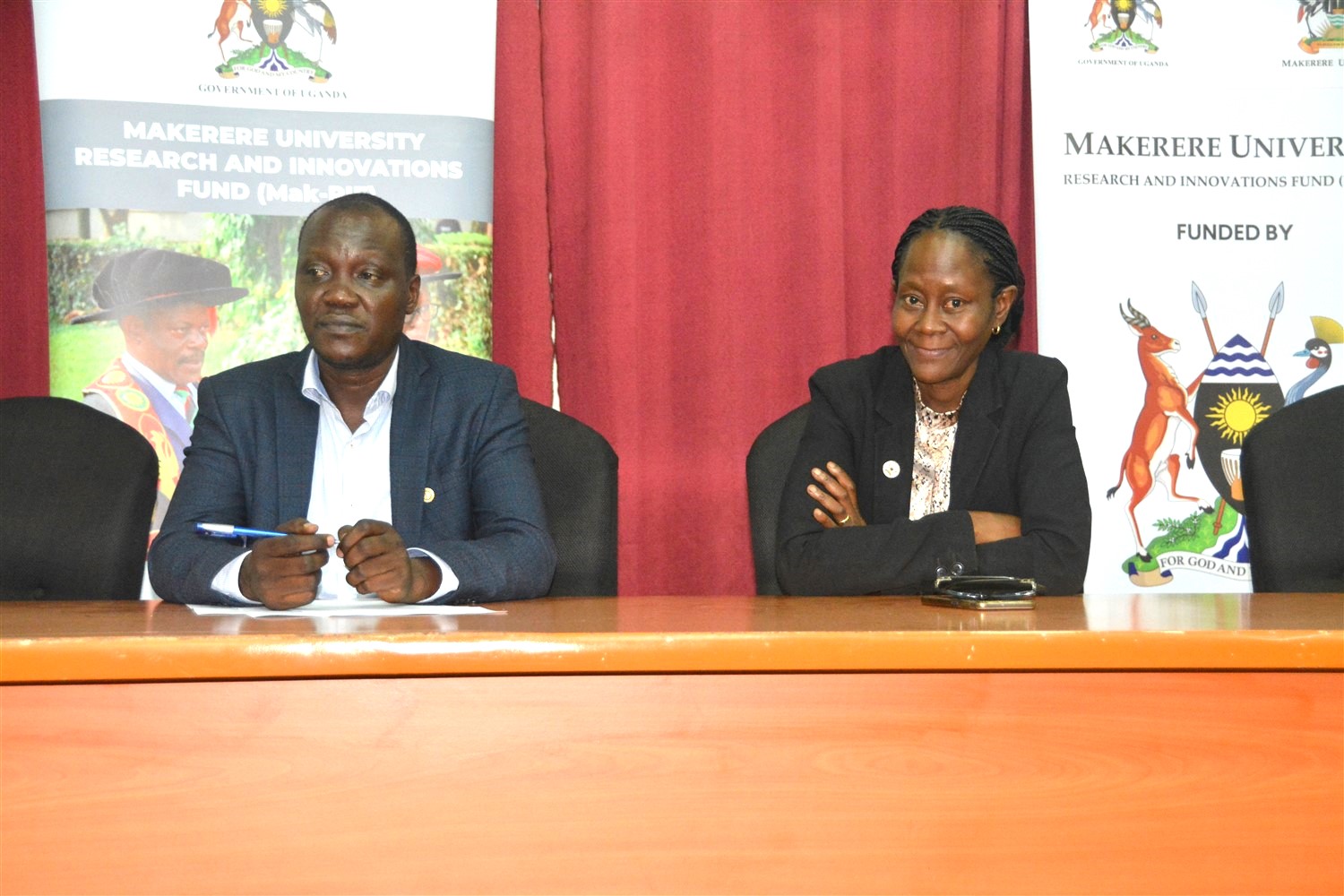 The College of Engineering, Design, Art and Technology (CEDAT) conducted a Research Dissemination of two studies aimed at the Development of Materials for point of use water treatment systems.
The investigations were conducted by a team of researchers comprised of P. W. Olupot, H. M. Kalibbala, E. Menya, G.M. Wangi, J. Jjagwe, J. Wakatuntu, M. Turyasingura, R. Walozi, C. Kanyesigye and R. N. Kulabako.
The dissemination event held on Wednesday 29th November 2023 follows the successful completion of two MakRIF supported Research projects namely; Development of rice husk based granular activated carbon for point-of-use water treatment systems and Development of zeolite-based nanocomposite filters for drinking water treatment.
Apac District gains from CEDAT's Research on Piloting a Rural Broadband Connectivity Model and Efficacious patient management system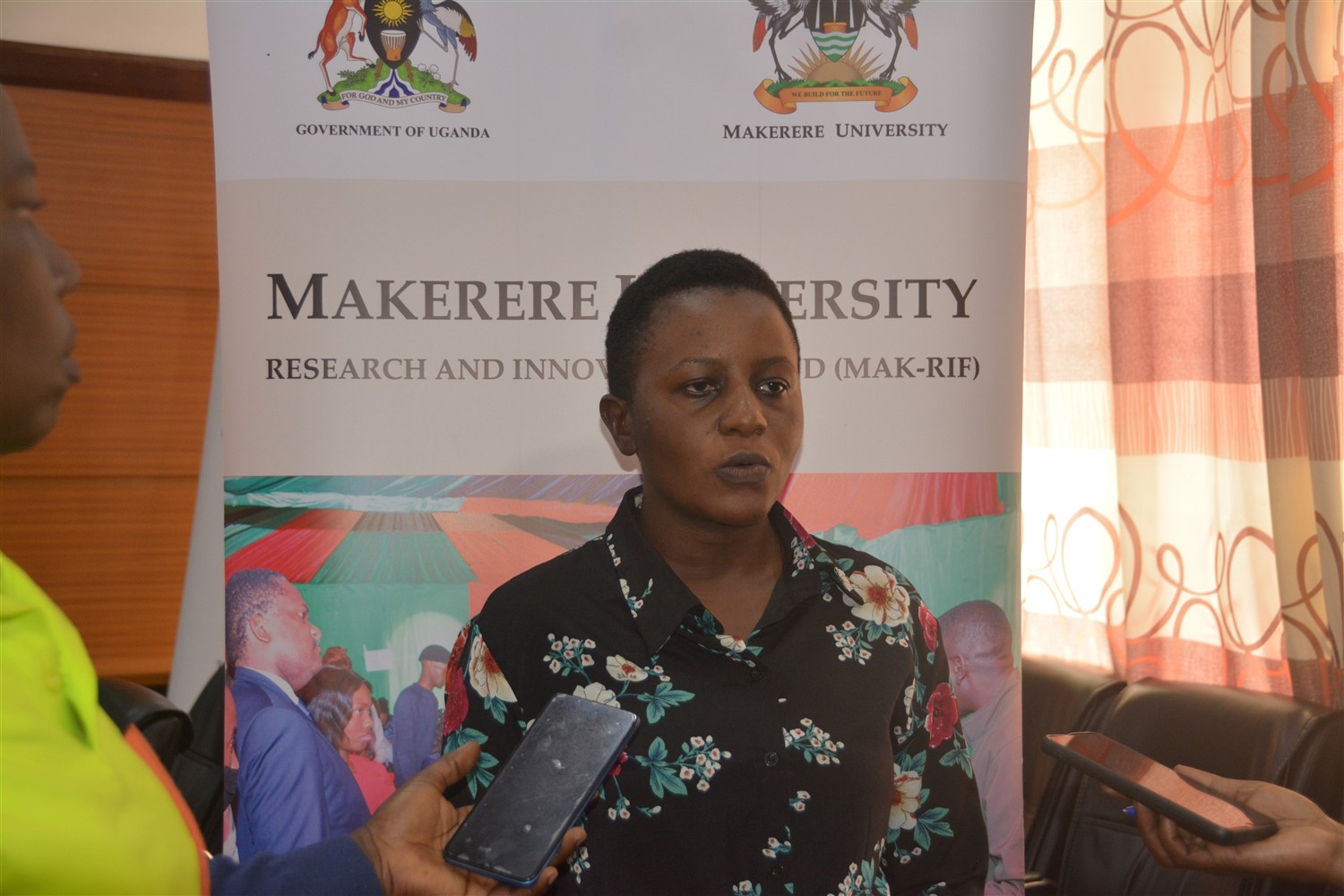 The School of Engineering at the College of Engineering, Design, Art and Technology (CEDAT) shared findings of research that was conducted in Apac Districts through two projects namely Piloting a Rural Broadband Connectivity Model (RCBM) and Efficacious patient management system (EPMS).
The findings of the research sponsored by the Government of Uganda through the Makerere University research and Innovation Fund(MakRIF) were disseminated during a dissemination seminar held in the College on Friday 24th November 2023, where it was revealed that  Apac the host District greatly benefited from the services that not only led to the increased uptake of internet services but also gained through other socio economic areas.
Application Forms for Admission to Public Universities 2024/2025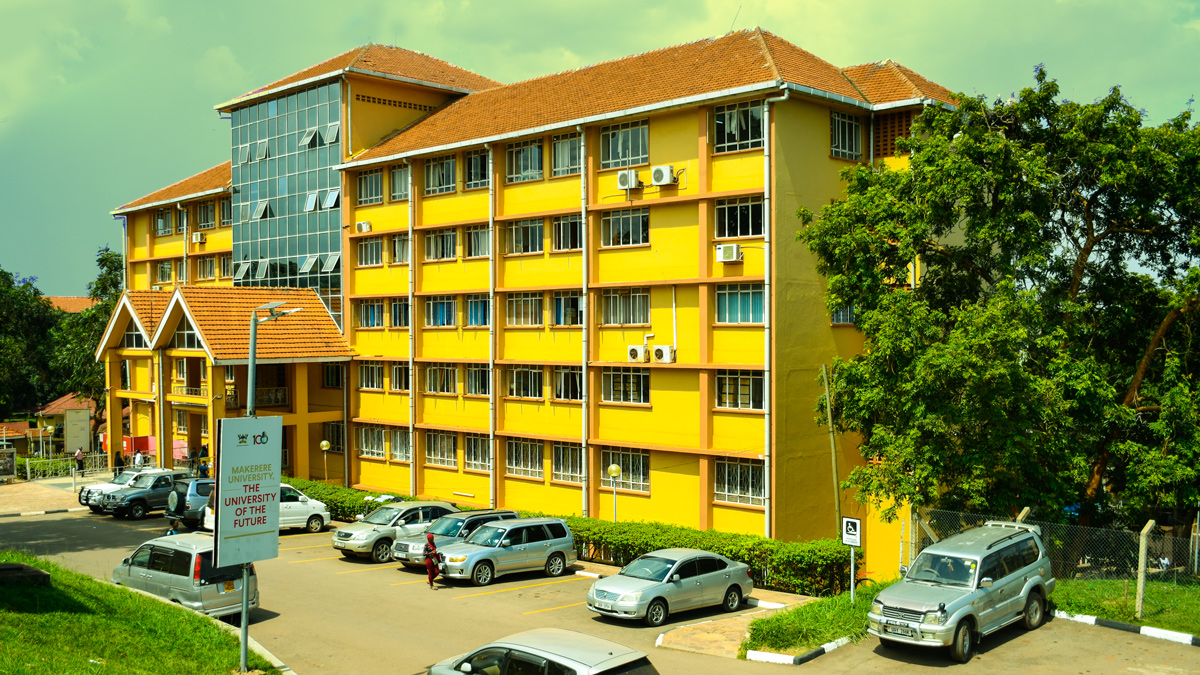 The Academic Registrar, Makerere University informs all Head Teachers of A 'Level schools that application forms for admission to public universities for senior six candidates (UACE 2023) for the 2024/2025 academic year will be ready for collection from the university from Monday 4th December, 2023.
The application forms should be collected from the Office of the Academic Registrar, Senate Building, Level 3, Makerere University.
Issuing of the application forms will start on Monday, 4th December 2023 on payment of a non-refundable application fee of Uganda Shs. 52,000/=(fifty two thousand Uganda shillings only) per application form.
You are advised to get a pay reference number (PRN) using the ACMIS system (http://pay.mak.ac.ug) to enable you pay the application fees in any bank used by Uganda Revenue Authority (URA).
The forms are for Ugandans only.
Please note that only Head Teachers or their authorized representatives will be served.
The closing date for submitting the completed application forms will be Wednesday 31st January, 2024.
Prof. Buyinza Mukadasi
ACADEMIC REGISTRAR