Mak wins sub-Saharan Africa Ebola Grand Challenge Design Award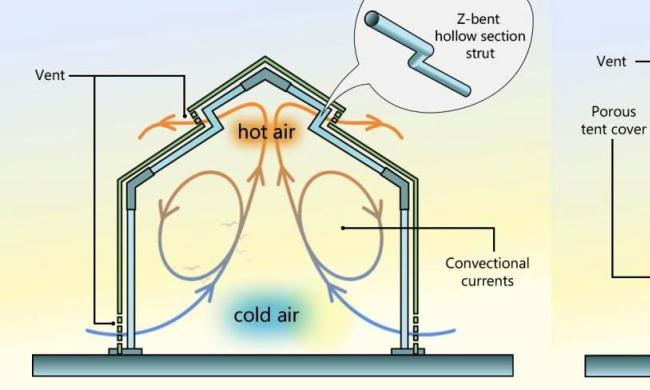 The ResilientAfrica Network (RAN) and School of Public Health, College of Health Sciences (CHS), Makerere University are set to design the next generation ergonomic tent to support humanitarian service delivery.
RAN's (www.ranlab.org) proposed solution is a redesigned Ebola treatment tent that aims to substantially change the working environment for health care workers through its ergonomic design which allows for a significant increase in airflow and decrease in ambient temperatures in hot climatic conditions.
Prof. William Bazeyo and Dr. Roy William Mayega from School of Public Health, College of Health Sciences (CHS), will lead a team of students and faculty teamed up with those from the College of Engineering, Design Art and Technology (CEDAT) to design the next generation tent to support humanitarian service delivery. The redesigned tent keeps the favorable features of current designs (simplicity, cheapness and structural safety) while re-imagining and re-engineering the mechanisms for heat and air exchange within, through integration of a convectional currents mechanism and porous walls. The change in ambient environment will have three major advantages over the current ones namely; improved patient management by reducing the heat stress faced by healthcare workers wearing heavy PPE materials, improved comfort for the patients and amenability to 'plug-in' accessories to support human-led service delivery, or "portable hospitals."
The United States Agency for International Development (USAID) launched Fighting Ebola: A Grand Challenge for Development in partnership with the White House Office of Science and Technology, the Centers for Disease Control and Prevention, and the Department of Defense to help health care workers provide better care and contain this devastating virus.In just two months, innovators from around the world submitted over 1,500 ideas focused on helping frontline health care workers to provide better, more timely care and to contain this devastating virus. Through a collaborative and rigorous expert review, the Fighting Ebola Grand Challenge Team has identified a dozen additional innovations that address existing gaps in the current Ebola response. In all a total of 15 innovations have been nominated for award to date.
These innovations can be employed rapidly to address the current Ebola response and better prepare for future outbreaks. The award nominees can be classified in several categories: 1) cutting edge tools for advanced patient care; 2) reimagining the health care setting to enhance care, increase access, and improve worker safety; 3) improving the safety of health care workers: suits and protective layers; 4) improving the safety of health care workers: decontaminates; 5) changing behaviour to eliminate Ebola; and 6) information communication technology solutions.
The primary objective is to get improved solutions into the field as quickly as possible. To ensure that this happens, the Fighting Ebola Grand Challenge Team is working to put in place clear and rigorous pathways to rapidly test and deploy the best ideas.
Frontline healthcare workers involved in management of suspected and confirmed Ebola cases in humid sub-tropical, tropical, and equatorial climates work under very stressful conditions characterized by extreme heat and humidity predisposing them to heat stress and its associated complications. These extreme environmental conditions also affect quality of care for patients. Health care workers cannot spend more than a couple of hours dressed in the full-body Personal Protective Equipment (PPE) because of the extreme heat and discomfort. This lessens patient care contact time yet much of the treatment for Ebola should be supportive. The frequent but short work-rest schedules put them at risk of infection. This is because they are more likely to make procedural errors as they move back and forth into contaminated and non-contaminated zones. Patients too have to endure the same conditions. The extremely hot environment in their isolation wards exacerbates their risk of electrolyte imbalances due to excessive perspiration, yet Ebola patients are already at a higher risk of physiological and bio-chemical imbalances. Countries affected by Ebola are located in sub-Saharan Africa along the Equator, with very hot and humid climates.
Please follow the links below for additional information;
http://www.ebolagrandchallenge.net/reimagined-ebola-treatment-units
http://www.usaid.gov/news-information/press-releases/feb-11-2015-united-states-announces-additional-results-grand-challenge-fight-ebola
"Solutions through Innovation"
Article by Harriet Adong, ResilientAfrica Network
A Successful Ph.D. Defense by Vianney Andrew Yiga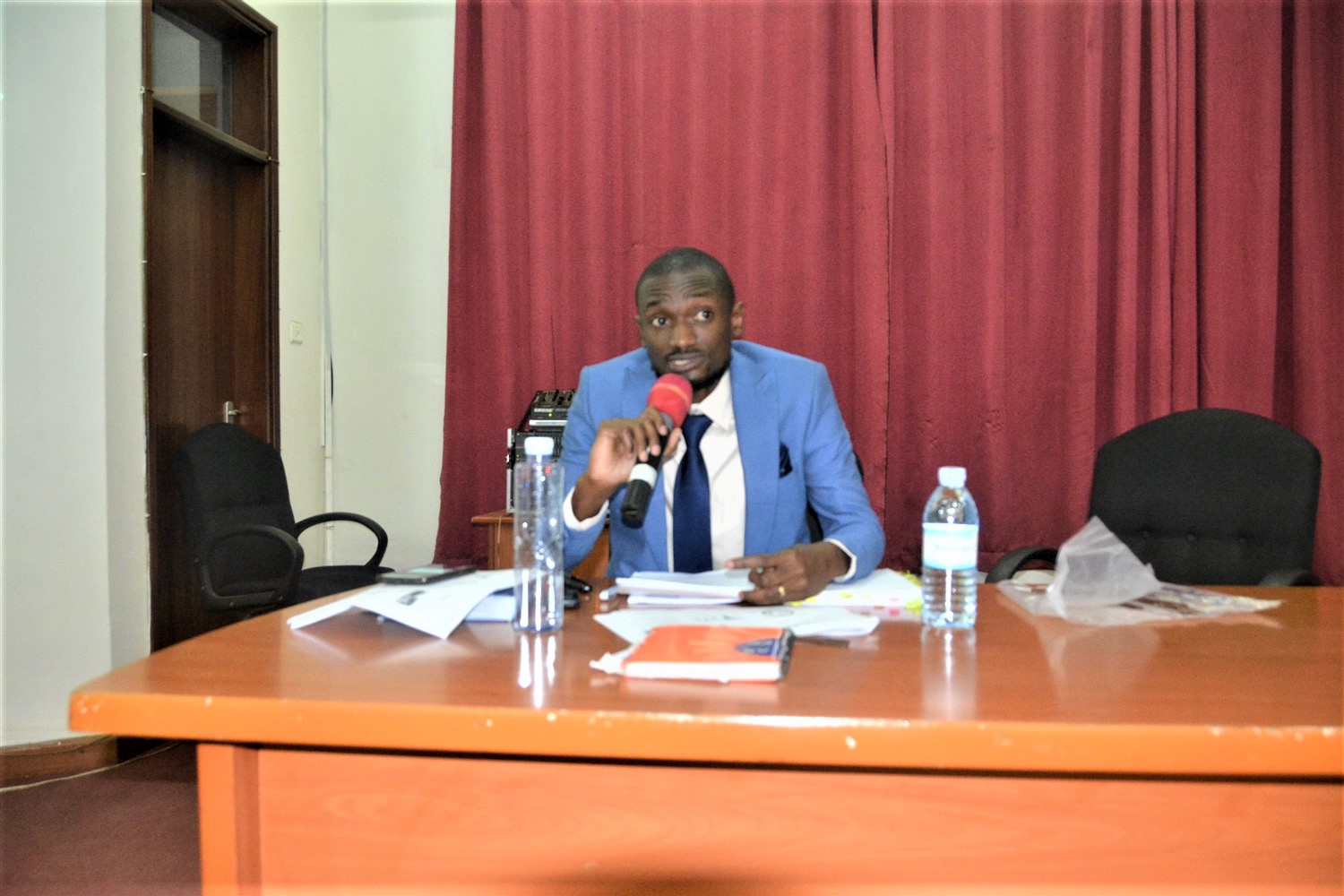 The CEDAT community is proud to share our congratulations to Vianney Andrew Yiga following his successful Ph.D. defense that happened yesterday Monday 3rd October 2022 at the College of Engineering, Design, Art, and Technology (CEDAT).
His Thesis was titled; Thermal Stability of Fiber- Reinforced Polylactic Acid Composites for Flameretarded Applications.
The candidate was supervised by Eng. Dr. Michael Lubwama and Eng. Dr. Peter W. Olupot both from the Department of Mechanical Engineering, at CEDAT.
Dr. John Wasswa, Department of Chemistry, College of Natural Sciences (CONAS), Makerere University was the opponent that interrogated the candidate to enable a clear understanding of the study.
Makerere University Launches National Parenting Draft Manual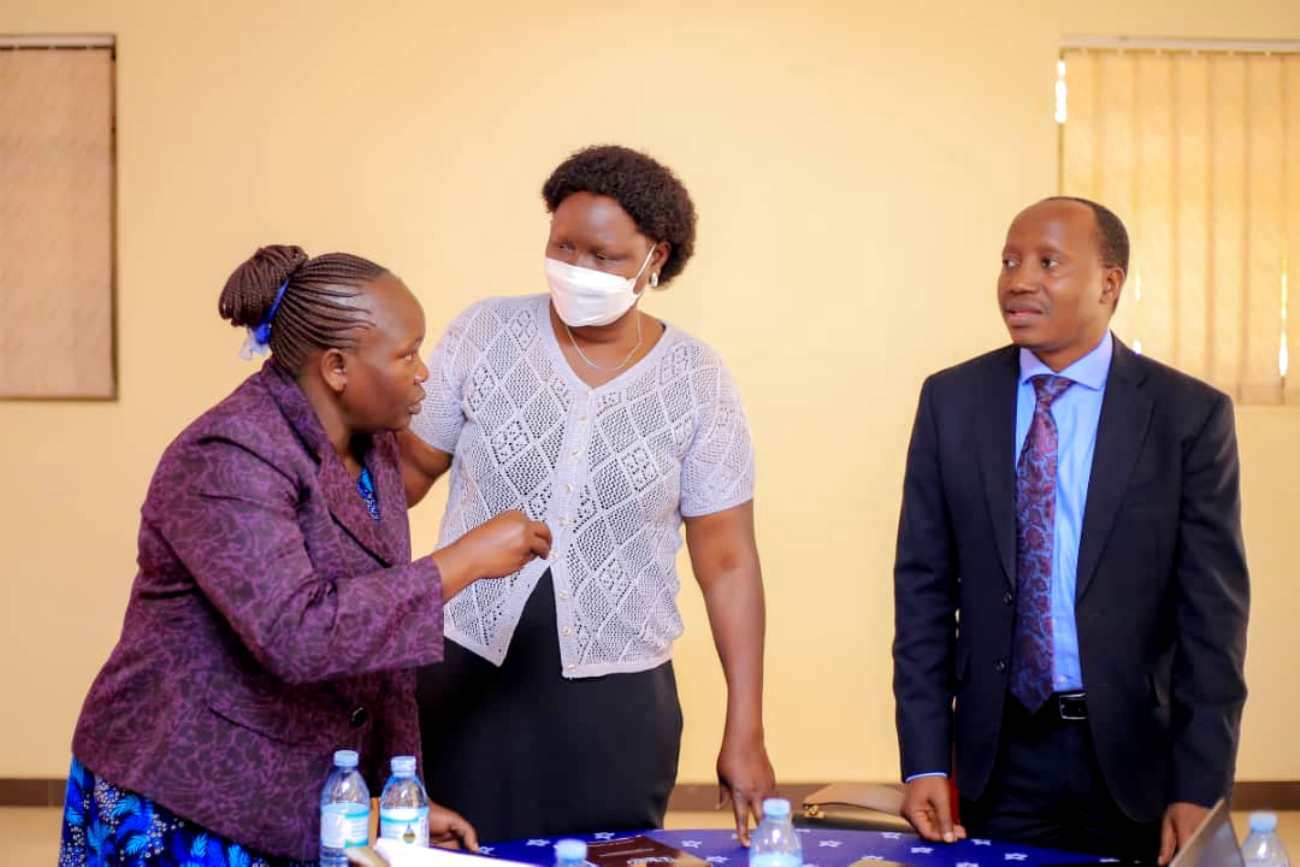 By Agnes Namaganda
On July 22nd 2022, Makerere University–Child Health and Development Centre (Mak–CHDC) launched a draft manual for the National Parenting Standards. The Centre has been working together with the Ministry of Gender, Labour and Social Development (MGLSD) with funding from UNICEF (United Nations Children's Emergency Fund), to develop standards that are agreeable to all organisations in the country that are involved in parenting work. The draft manual was being presented to members of a consortium that brings together all these organisations together, called the Parenting Agenda Consortium.
"We produce many documents and they are shelved," Irene Ayot Chono, who was speaking on behalf of UNICEF said. "We hope that this document will not be one of them," she emphasized.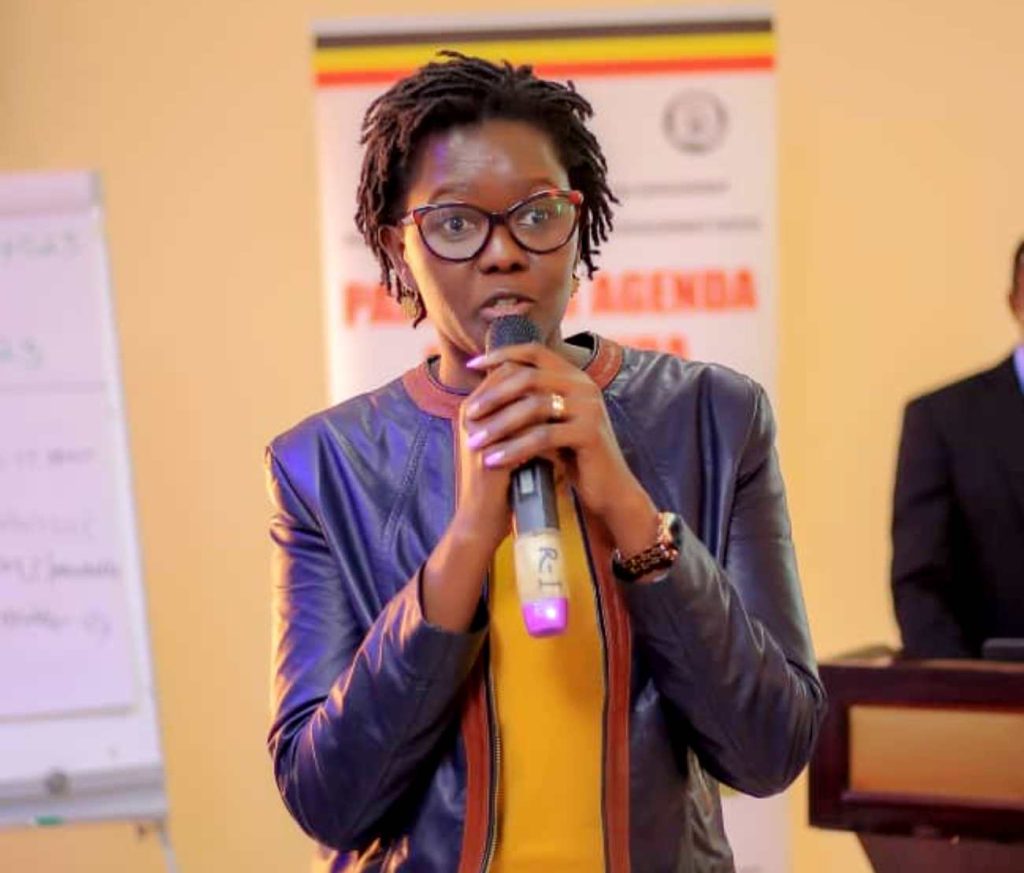 Dr. Godfrey Siu, the Principal Investigator from Mak-CHDC who presented the draft manual to participants, emphasized that if any organization is doing parenting work, there should be a minimum package that they should offer.
Draft Manual Content
The manual which will have several modules. These modules will be delivered face-to-face in 1.5 hour sessions. Some of these include; Module 6 which will focus on "understanding responsible masculinity and fatherhood" and on "understanding the concept of head of family."The draft manual also proposed that Module 11 focuses on Parenting in the 21st Century. Some of the sessions in this module will include Children and Technology, Contemporary Influence on Children and Modernity, Culture and Morality.Module 9 will focus on Parenting for Adolescents and some of the suggested sessions within this module are Needs for Adolescents and The Art of Communicating with Adolescents. Module 5 will focus on Preventing Violent Parenting and Promoting Alternative Discipline Strategies while Module 10 will be about Parenting to Address the Mental Health for Children and Adults.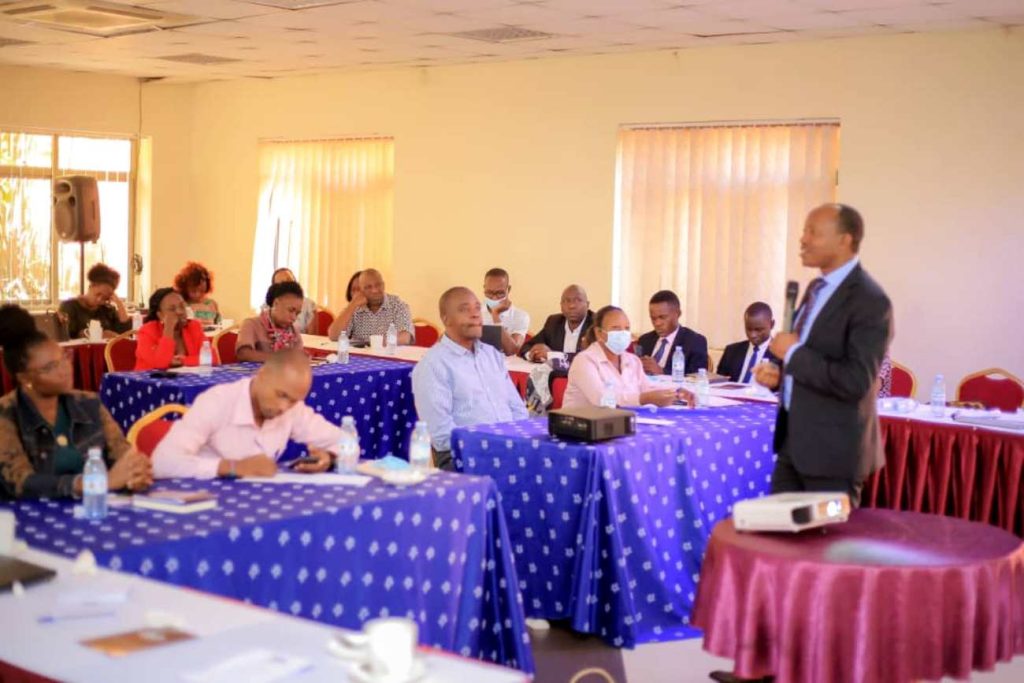 Participants' suggestions
After the presentation, participants raised several suggestions for discussion and consideration. These included whether there should be a module on spirituality since Uganda is a strongly religious nation. There was also the concern of how children in remand homes should be parented. Another concern raised by a participant was as to whether teachers who make an undeniable contribution to parenting, should be taken through the parenting manual.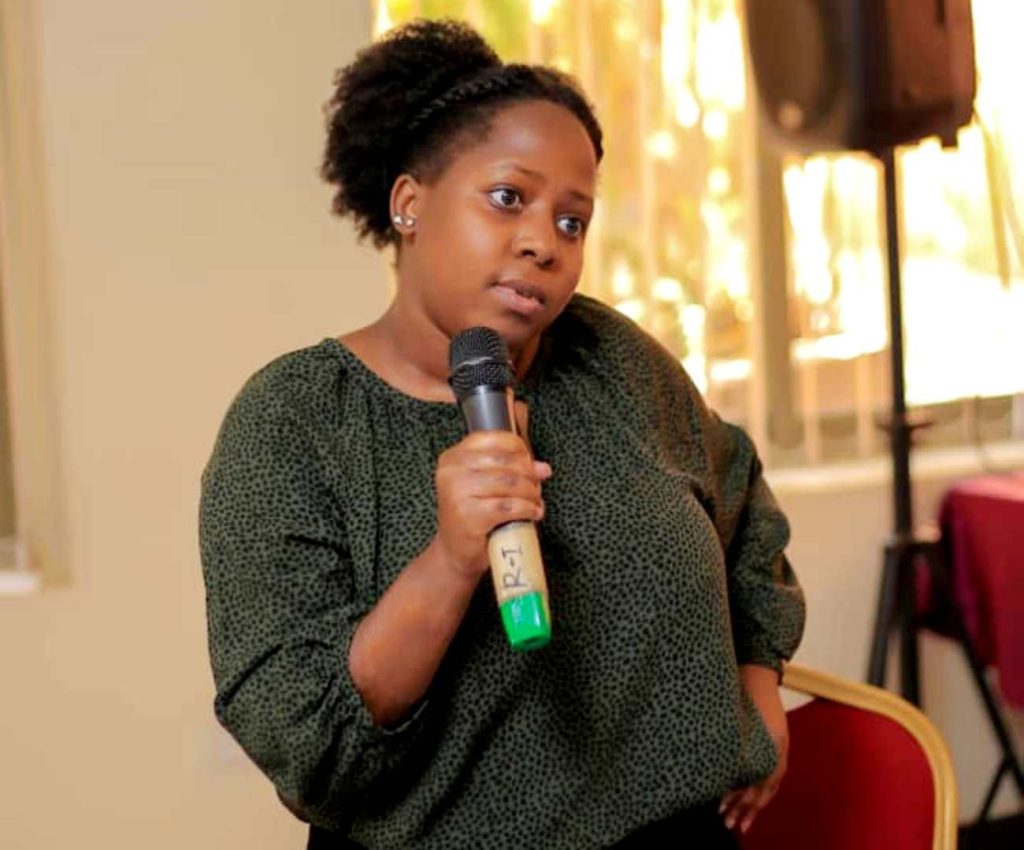 In her closing remarks, Ms. Juliana Naumo Akoryo, the Director of Cultural Affairs at the Ministry of Gender, Labour and Social Development (MGLSD) said that the manual is for the parenting organisations to utilize and not for MGLSD.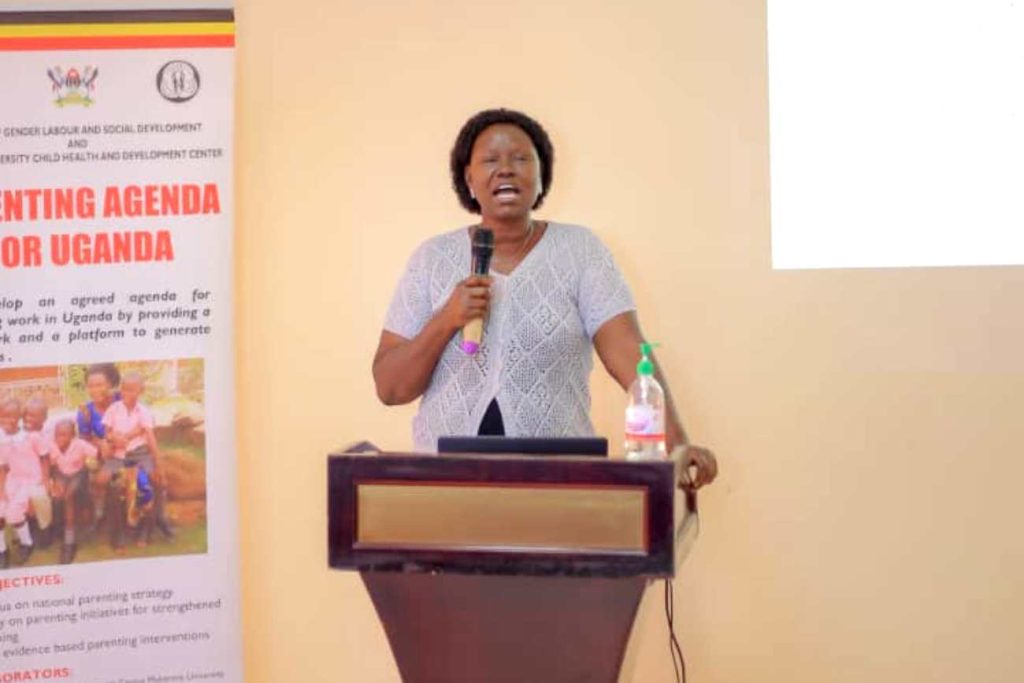 Ms. Chono also adjured the team behind the manual to use picture illustrations in the manual that can be relatable by the Ugandan parents.
Contact: Agnes Namaganda – agnesvioletnamaganda@gmail.com
Launch of Mak-RIF Round 4 Awards & PhD Call for Proposals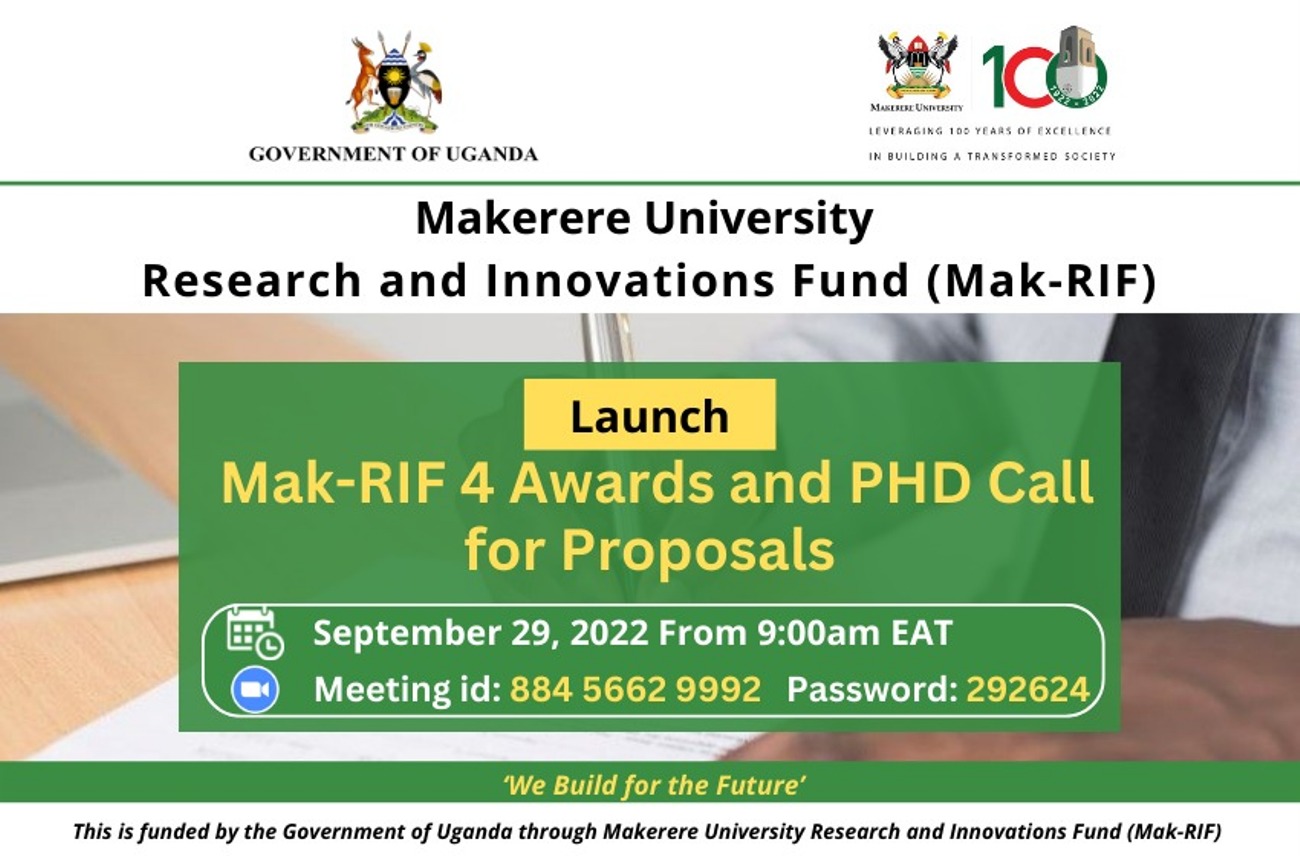 Makerere University received funding from the Government of the Republic of Uganda, earmarked to support high impact Research and Innovations. This unique initiative arose after engagements between the top University Management and the Government of Uganda. This fund illustrates the increasing importance that the Government attaches to Research and Innovation as a driver of development and transformation. The objective of the fund is to increase the local generation of translatable research and scalable innovations that address key gaps required to drive Uganda's development agenda. 
In the Financial years 2019/2020, 2020/2021 and 2021/2022 the Government of the Republic of Uganda through Mak-RIF has funded implementation of over 750 multidisciplinary research and innovations within the various Colleges, while engaging multiple stakeholders within and outside Makerere University. The Grants Management Committee (GMC) has finalized the award process for the Mak-RIF round 4 call for funding for this Financial Year 2022/2023.
The Grants Management Committee (GMC) hereby invites you to the Launch of the Mak-RIF Round 4 awards and PhD Call for Proposals scheduled to take place tomorrow Thursday 29th September 2022 from 9:00 to 10:00 a.m. EAT. 
Please use the following details to join the launch.
Register in advance for this meeting:
https://us06web.zoom.us/meeting/register/tZwpcu-urDIjE9ZgxdsbEmA2IkNMMiJVECt_ 
Meeting ID: 884 5662 9992
Password: 292624