Mak to award Honorary Doctorate to Ruth M Keesling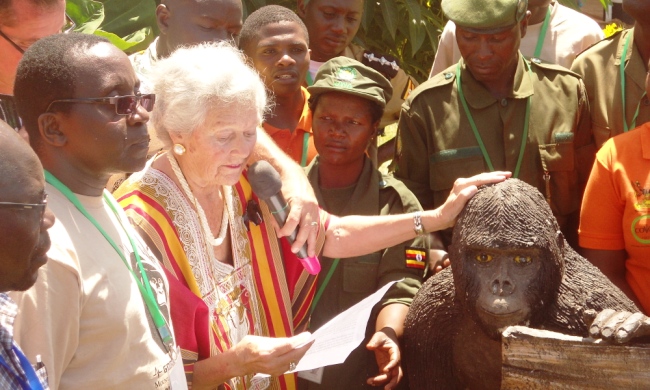 Ms Ruth Morris Keesling-a blessing to the human and animal world is a celebrated American wildlife conservationist who has dedicated her life, resources and purpose for living to the transformation of Makerere University, the advancement of Veterinary Medicine and Wild Life, animal health research and tourism in Uganda, Africa and world over.

During the 65th Graduation Ceremony, the Chancellor will evoke the powers entrusted to him to award a Doctor of Science (Honoris Causa) of Makerere University to Ms Ruth Morris Keesling in recognition of her distinguished and selfless contribution to Makerere University, Uganda, the Eastern and Central Africa region and global communities.
Ms Ruth Morris Keesling has made the world a better place! She deserves this prestigious award! Subsequently, the proposal from Mak College of Veterinary Medicine, Animal Resources and Bio-Security to award Ms Ruth Morris Keesling with a Doctor of Science (Honoris Causa) was unanimously endorsed by the Makerere University Senate-the Chief academic organ of this great institution.
Reading her admirable CV, the University Council chaired by Eng. Dr. Charles Wana-Etyem noted that Ms Ruth Morris Keesling, from New Jersey and an alumnus of the University of Colorado, USA had over the years generously contributed to Makerere University's growth and transformation as well as the human race at the national and international levels. As the University Council unanimously adopted the proposal at its 133rd meeting held on Thursday 11th December 2014, it was evident that Ms Ruth Morris Keesling's heart and soul were at Makerere University when she selflessly devoted her time and resources in all that she did for the institution.
Born on 4th April 1930 in New Brunswick, New Jersey, United States, Ms Ruth Morris Keesling, grew up in the first small animal hospital in the country, established by her veterinarian father, Dr. Mark L. Morris, in New Jersey. She learned to love animals at an early age. After graduating from the University of Colorado in 1953 with a degree in Journalism, she chose to become a partner in Mark Morris Associates and Theracon Laboratories, the Family's Animal Nutritional Research Organizations which developed Prescription Diets and Science Diets for dogs and cats.
Since 1948, she has worked as a lifetime Trustee and Executive Committee member to develop the Morris Animal Foundation (MAF), which is dedicated to solving health problems in companion animals and wildlife. Today, MAF is the largest animal-specialist non-governmental organization in the world.
For the last 28 years since 1986, Ruth Morris Keesling has dedicated her energies, finances and time to carry on the gorilla conservation legacy of the late Primatologist Dian Fossey; and has made major contribution to the recovery of the Mountain Gorilla population from 248 at the time to the current estimate of 880.
Contribution to Mak's mision:
Ruth Morris Keesling and the veterinarians she was funding initiated collaboration with Makerere University in 1996, through the then Faculty of Veterinary Medicine. She financed an honorary lecturer position to build capacity in wildlife health management from 1996 to 2006.
She provided supplementary funds for selected Bachelor of Veterinary Medicine (BVM) final year students to carry out research and acquire skills in gorilla health. These graduates are now part of the vibrant team of Mountain gorilla and other primate health management specialists in the region.
She was instrumental in negotiation for establishment of Department of Wildlife and Animal Resources Management (WARM) in 1997 with commitment to provide supplementary budget for the running of WARM over the years.
Provided supplementary budget and technical support to running a field wildlife course at the Makerere University field station in Lake Mburo National Park
Established the first computer laboratory and internet connection in the Faculty of Veterinary Medicine
Provided funds in 2007 to transform a classroom on the COVAB main block and enable it host a state-of-the Arc Geographical Information Systems (ArcGIS) computer laboratory.
In 2010-2011, an MoU was negotiated and established between Makerere and Ruth Keesling's organization; Mountain Gorilla Conservation Fund (MGCF), to expand WARM in the new Collegiate system. Funds (up to US$ 250,000) have been spent in renovating an old structure to transform it into a Regional Centre of Excellence in Wildlife Health and Management. Ruth was honoured by Makerere University in October 2013 at a donors dedication function by naming the centre after her.
With regard to scholarship for graduate training, Ms Ruth Morris Keesling has committed funds to support Makerere University's training efforts. Up to 8 full Masters Scholarships and one PhD have been given for graduate training in Wildlife Health and Management. In addition, the Masters in Wildlife Health and Management is being reviewed with tracks to respond to the regional demands that have been expressed by Conservation Institutions and conservation NGOs.
At the national level, Ruth Morris Keesling made a quest for the phylogenetic study in 1990 whose results helped in the determination of the exact phylogeny of the Bwindi gorillas and eventual upgrading mountain gorilla status (Gorilla gorilla beringei). Subsequently, Bwindi Forest Reserve was gazetted as a Bwindi Impenetrable National Park for Mountain Gorilla conservation; National and International funds were secured for establishment of the Management Plans; Mountain gorilla-based tourism began in Bwindi in 1993. Currently there are 13 Mt. gorilla families visited by tourists, each is visited by a maximum of 8 tourists thus generating $ 4800 per day, hence $62400 in total. Gorilla tourism currently contributes up to 50% of Uganda's national tourism revenue. This sector is the lead foreign exchange earner for Uganda, supporting 20% of the Nation's GDP.
In the Eastern, Central Africa region and the global communities, Ruth Morris Keesling has contributed to the establishment of the first World Veterinary Clinic dedicated to free-ranging wildlife; knowledge generation and dissemination; and provides leadership in continuation of gorilla ecological research and conservation; to mention but a few.
It is therefore befitting to witness the Orator, Prof. John David Kabasa, Principal, College of Veterinary Medicine, Animal Resources and Bio-Security, on 21st January 2015 citing Ms Ruth Morris Keesling selfless contribution to Mak, Uganda, Africa and global communities, and filled with joy, presenting Ms Ruth Morris Keesling to the Chancellor for the conferment of this prestigious award-Doctor of Science (Honoris Causa) of Makerere University.
Congratulations Dr. (h.c.) Ruth Morris Keesling
By Ritah Namisango, Public Relations Office
Related Article
Innovations using low cost locally available materials for point of use water treatment system unveiled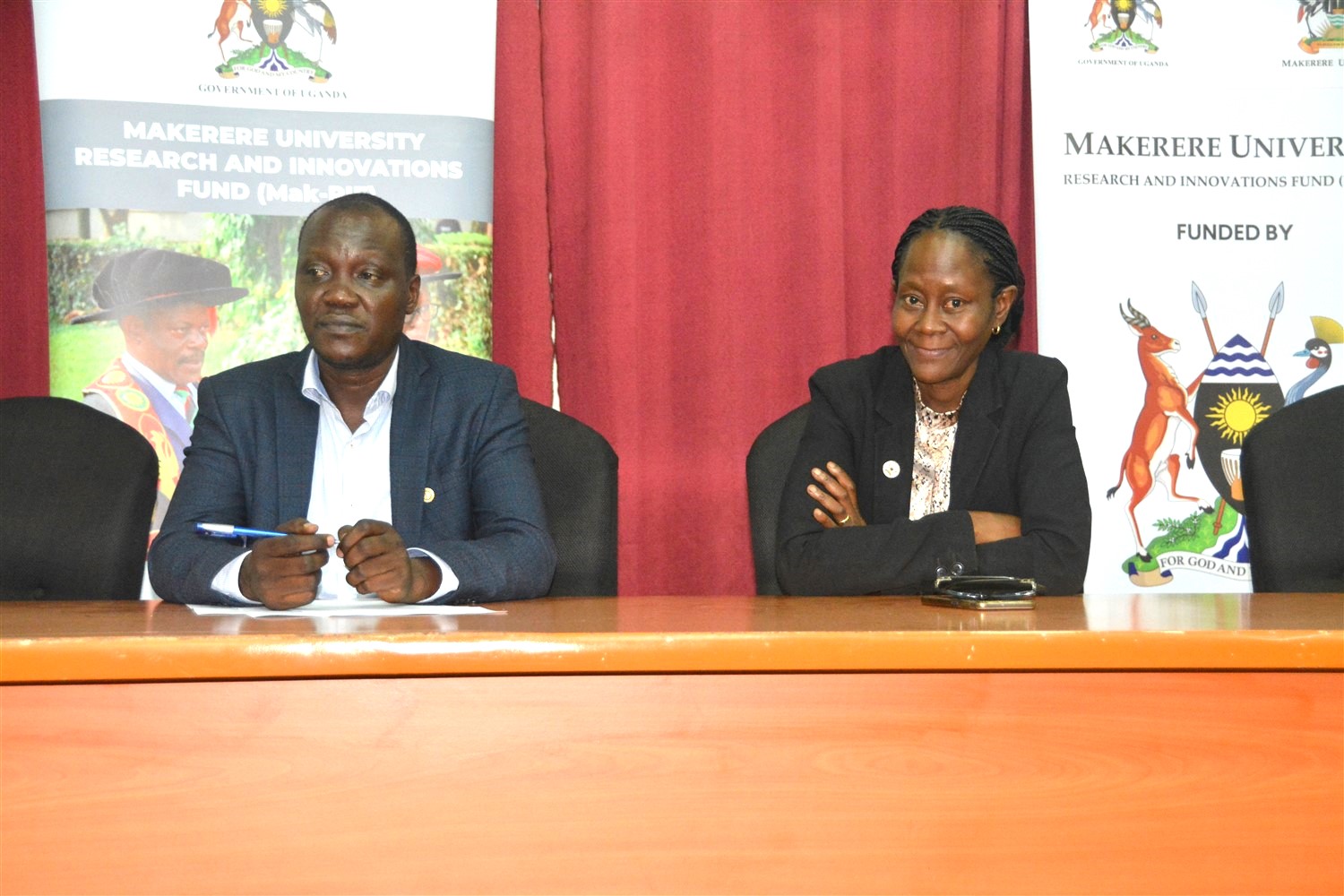 The College of Engineering, Design, Art and Technology (CEDAT) conducted a Research Dissemination of two studies aimed at the Development of Materials for point of use water treatment systems.
The investigations were conducted by a team of researchers comprised of P. W. Olupot, H. M. Kalibbala, E. Menya, G.M. Wangi, J. Jjagwe, J. Wakatuntu, M. Turyasingura, R. Walozi, C. Kanyesigye and R. N. Kulabako.
The dissemination event held on Wednesday 29th November 2023 follows the successful completion of two MakRIF supported Research projects namely; Development of rice husk based granular activated carbon for point-of-use water treatment systems and Development of zeolite-based nanocomposite filters for drinking water treatment.
Apac District gains from CEDAT's Research on Piloting a Rural Broadband Connectivity Model and Efficacious patient management system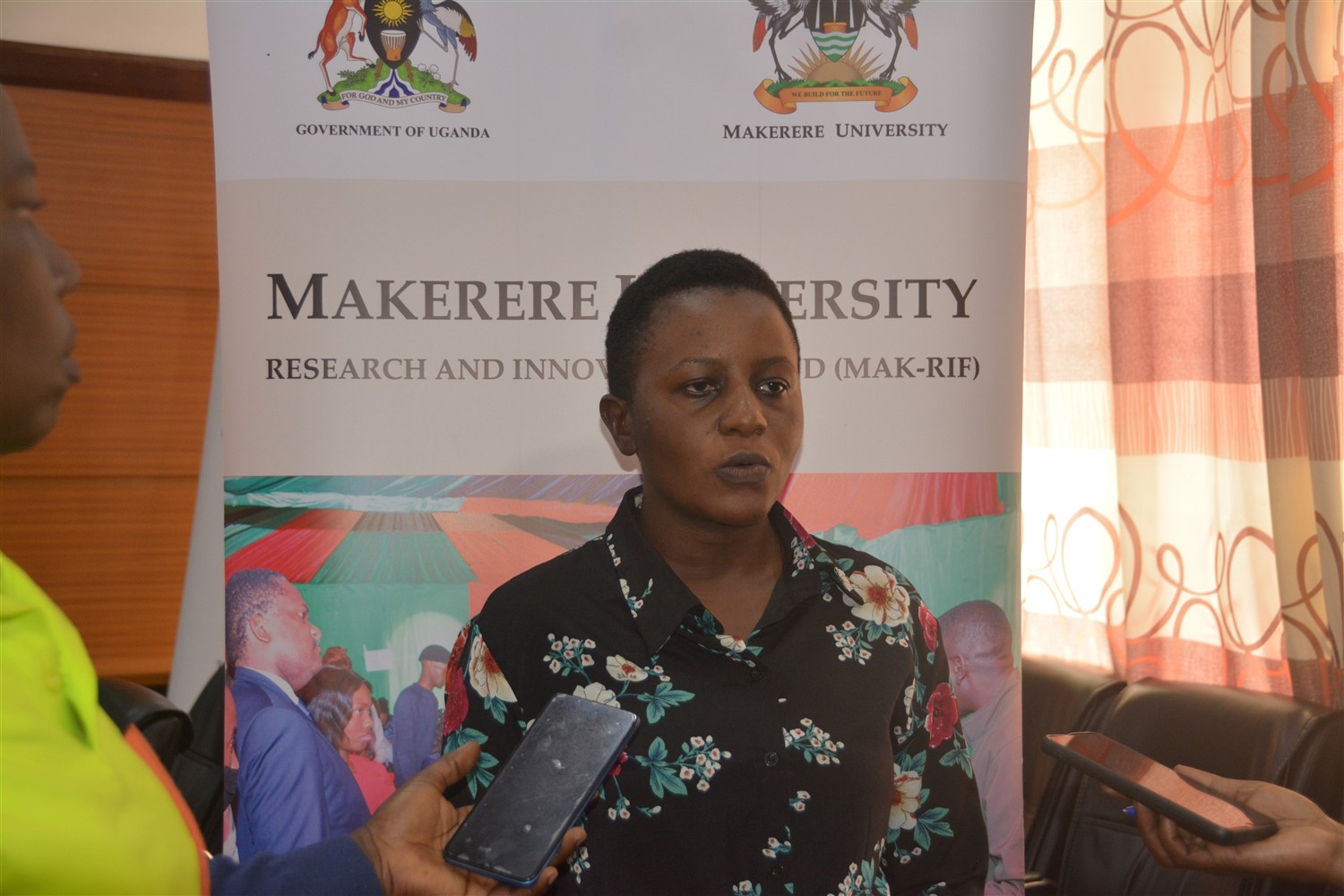 The School of Engineering at the College of Engineering, Design, Art and Technology (CEDAT) shared findings of research that was conducted in Apac Districts through two projects namely Piloting a Rural Broadband Connectivity Model (RCBM) and Efficacious patient management system (EPMS).
The findings of the research sponsored by the Government of Uganda through the Makerere University research and Innovation Fund(MakRIF) were disseminated during a dissemination seminar held in the College on Friday 24th November 2023, where it was revealed that  Apac the host District greatly benefited from the services that not only led to the increased uptake of internet services but also gained through other socio economic areas.
Application Forms for Admission to Public Universities 2024/2025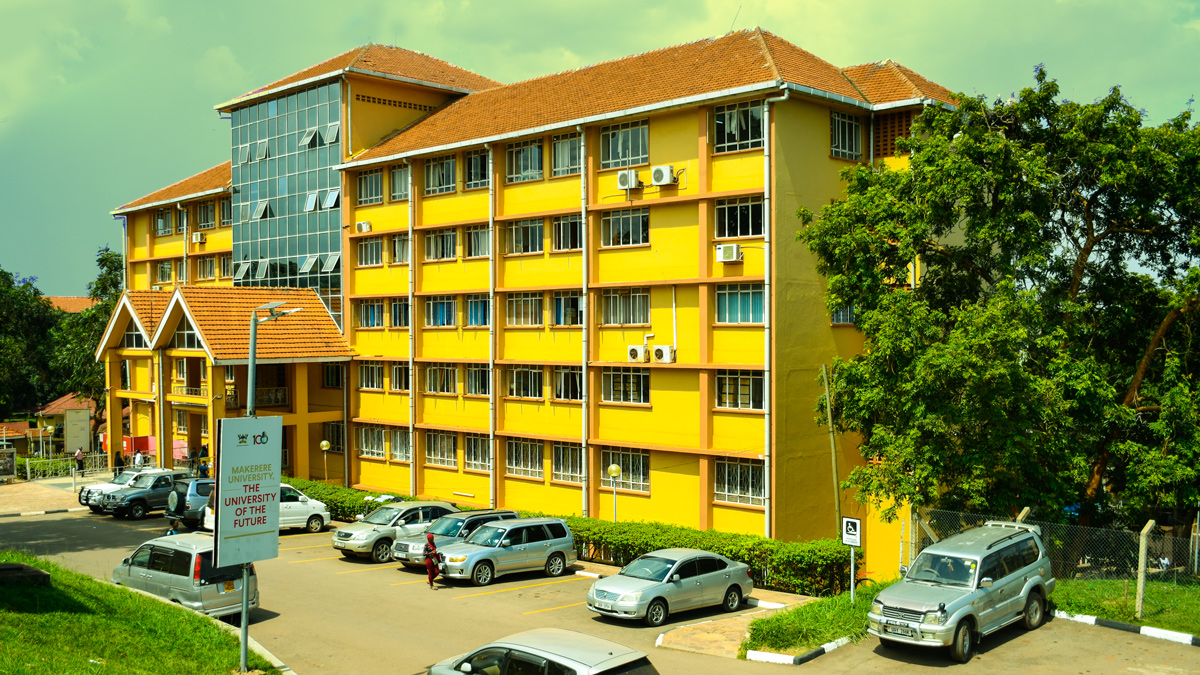 The Academic Registrar, Makerere University informs all Head Teachers of A 'Level schools that application forms for admission to public universities for senior six candidates (UACE 2023) for the 2024/2025 academic year will be ready for collection from the university from Monday 4th December, 2023.
The application forms should be collected from the Office of the Academic Registrar, Senate Building, Level 3, Makerere University.
Issuing of the application forms will start on Monday, 4th December 2023 on payment of a non-refundable application fee of Uganda Shs. 52,000/=(fifty two thousand Uganda shillings only) per application form.
You are advised to get a pay reference number (PRN) using the ACMIS system (http://pay.mak.ac.ug) to enable you pay the application fees in any bank used by Uganda Revenue Authority (URA).
The forms are for Ugandans only.
Please note that only Head Teachers or their authorized representatives will be served.
The closing date for submitting the completed application forms will be Wednesday 31st January, 2024.
Prof. Buyinza Mukadasi
ACADEMIC REGISTRAR