Ugandan Scientists share Climate Change mitigation strategies at AR5 close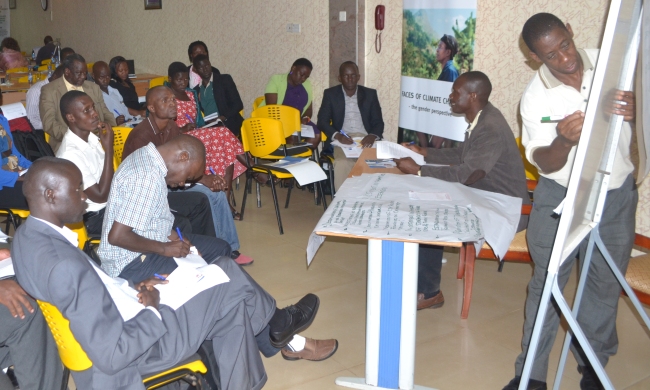 Scientists have presented some of the ways Uganda has responded to the Intergovernmental Panel on Climate Change (IPCC) findings. This was during the two day IPCC Fifth Assessment Report, (AR5) outreach event organized by Climate and Development Knowledge Network (CDKN) and College of Agricultural and Environmental Sciences (CAES), Makerere University in conjunction with the Ministry of Water and Environment (MWE). The outreach event was aimed at disseminating the findings of the Report to policymakers, the private sector, researchers and civil society organizations in Uganda.
Convening at Hotel Africana for the day-two plenary sessions and closing ceremony on 22nd August 2014, the stakeholders highlighted the need for the developing countries to improve their awareness and understanding of climate-related risks and implications to their work.
The first session chair for day two, Mr. Paul Isabirye, Coordinator, Department of Climate Change and The United Nations Framework Convention on Climate Change (UNFCCC) Focal Point for Uganda said that Uganda was already experiencing the effects of climate change. He added these effects have led to;
Increased land degradation due to increased extreme weather events such as droughts and floods, aggravated by poor land-use practices.
Crop failure or significantly reduced crop production in some years due to increased drought incidences associated with increased climate variability and change.
Increased hunger and famine due to reduced agricultural productivity.
Increased pest infestations and other weather related plant pathogens.
Higher order impacts like increased costs of production, lower profitability, a decrease in food security and therefore a need for more food imports.
Mr Isabirye however remarked that the Government of Uganda has instituted several strategies and institutions to prioritise climate change such as upgrading the Climate Change Unit to a Department of Climate Change and the Department of Meteorology to the Uganda National Meteorology Authority (UNMA).
During the session on policy and practice, scientists from the from Office of the Prime Minister, National Agriculture Resilience Initiative-Ministry of Agriculture, Animal Industry and Fisheries (MAAIF), the National Agricultural Research Organization (NARO), Department of Climate Change (DCC)-MWE, the Makerere University Centre for Climate Change Research and Innovations (MUCCRI) and representatives from the private sector discussed several ways in which Uganda is responding to the findings of the IPCC.
Presenting on behalf of the Private Sector, Ms. Sarah Kibenge from the Private Sector Foundation Uganda (PSFU) remarked that due to the impact of climate change, labor productivity has reduced due to higher incidences of vector-borne diseases, resulting into declining profit margins. Ms. Kibenge said that, several human actions in industrialization, construction and in agriculture are seen as causes and contributors to climate change.
"However we must be keen about Environmental protection. Ugandans has been involved in planting and afforestation activities, environment impact assessment technology, waste management through recycling, packaging using environmentally-friendly materials," she added.
In her presentation on Disaster Risk Management (DRM) in Uganda, Ms. Jacqueline Kagoda a Disaster Management Officer-OPM, stressed the need for Uganda to create an effective framework through which disaster preparedness and management is entrenched in all aspects of the development processes,
"As the central Coordinating Ministry on Disaster, the Office of the Prime Minister has set guiding principles like, using a multi-sectoral approach, community participation in DRM, public awareness, use of adequate expertise and technology, vulnerability analysis, observation of human rights, and consideration of climate change upon which implementation is premised," Ms.Kagoda stressed.
"The Ministry has provided Early Warning Systems especially for floods together with UNMA & DCC for a survey is being done in Butaleja District. The National Emergency Coordination and Operations Centre (NECOC) is being equipped with the DRM comprehensive hardware and software such as Arc GIS, Modelling softwares on climate related risks such as floods, Country Programming Paper to end Drought Resilience in partnership with MAAIF is underway, and International DRR and Peace Day Celebrations are being planned" she added.
Talking about National Agriculture Resilience Initiative, Mr. Stephen Muwaya said that the Ministry of Agriculture, Animal Industry and Fisheries MAAIF has adopted a Climate Change Policy and Action Plan,
"The Ministry through this policy and action plan has also promoted and encouraged highly adaptive and productive livestock breeds, conservation agriculture and ecologically compatible cropping systems to increase resilience to the impacts of climate change, Promote sustainable management of rangelands and pastures through integrated rangeland management," Mr.Muwaya remarked
Dr. Evelyn Komutunga, an Agro-meteorologist at National Agricultural Research Organization (NARO), Kampala Uganda said the organisation had developed strong drought and heat tolerant crop varieties, generating technology for short duration crops, technology for assorted vegetables under horticulture research system, developing a laboratory research institute, carrying out sustainable land management and restoration of degraded land.
"On Climate change adaptation and mitigation, NARO has managed to focus on data management through Crop yield monitoring and projections, and crop suitability mapping information packaging and dissemination (cropping calendars). NARO has also carried out conservation of at least 700 new accessions of 20 core collections and enhanced management for sustainable utilization of selected Plant Genetic Resource, biotechnology systems, diagnostics and processes developed for improved productivity of selected crops," Dr. Komutunga explained.
In her presentation, the National Programme Coordinator, Africa Climate Change Resilience Alliance (ACCRA), Ms. Margaret Barihaihi, said ACCRA had facilitated Government policymakers to share community-based Climate Change Adaptations/Disaster Risk Reduction (CCA/DRR) implementation lessons at strategic national, regional and international climate change debates.
"The institution has been involved in policy formulation and contributed substantially to the National Climate Change policy 2012, ACCRA has collaborated with the Ministry of Water and Environment in raising awareness and mainstreaming Climatic Change adaptation into Local Government development plans," she remarked.
Ms. Barihaihi said ACCRA has also collaborated with the Uganda National Meteorological Authority (UNMA) in strengthening seasonal weather forecast and climatic information for local planning.
According to Mr. Chebet Maikut, a representative from the Department of Climate Change (DCC)-MWE, the Government of Uganda has revised some common policy priorities to promote, research and development, transfer and diffusion of technology through the use of appropriate information sharing incentive schemes and support mechanisms as relevant to various sectors concerned.
"The Government of Uganda has also focused on mainstreaming gender to reduce the vulnerability of women and children, supported education, awareness raising and capacity development for a range of stakeholders (government, academics, civil society and private sector) contributing to the National Development Process right from the community level to the national level," Mr. Maikut said.
On the academic front, Mr. Mfitumukiza David a climate adaptation specialist said the University has set up the Makerere University Centre for Climate Change Research and Innovations (MUCCRI), at the College of Agricultural and Environmental Sciences (CAES).
"Launched in 2013, MUCCRI is motivated by the need to strengthen climate change research, innovations and information dissemination and to also strengthen East African Resilience and Climate Change Adaptation Capacity through Training, Research and Policy Interventions. MUCCRI is structured to work in four thematic areas; Climate Science, Mitigation, Adaptation, Policy, Training and Outreach," Mr Mfitumukiza said.
During the group discussions focusing on Uganda's response to the IPCC's findings, participants were divided into groups and tasked to develop ideas on the opportunities for Uganda to respond to the IPCC findings, through the work of different sectors in managing climate change.
Chaired by Prof. John Baptist Kaddu, Makerere University, the four groups on; Agriculture, Water, Energy and Infrastructure developed recommendations on policy, research and practices that Uganda should adopt, which findings were later shared in a plenary session.
Giving the closing remarks, Mr. Paul Mafabi, Director for Environmental Affairs, MWE said the goals of the outreach program have already been achieved in the two days the gathering was in Uganda, through knowledge and information sharing on the constructive topics.
"I am very confident that all participants are now more informed on these issues. Therefore I do hope that the participants will utilize the knowledge gained here in their duties and also carry it forward to others who were not able to participate in this important event. You have all been given a leadership role in the climate change arena and you are therefore expected to act responsibly to avert the impacts of climate change in good time," Mr. Mafabi said.
Mr. Mafabi emphasized Uganda's commitment to keep climate change high on the development agenda through empowering the population with any evolving information to guide in planning and public investments.
Please see Downloads for all presentations from IPCC AR5, Kampala Uganda
Article by Nabatte Prossy, Intern, Public Relations Office

A Successful Ph.D. Defense by Vianney Andrew Yiga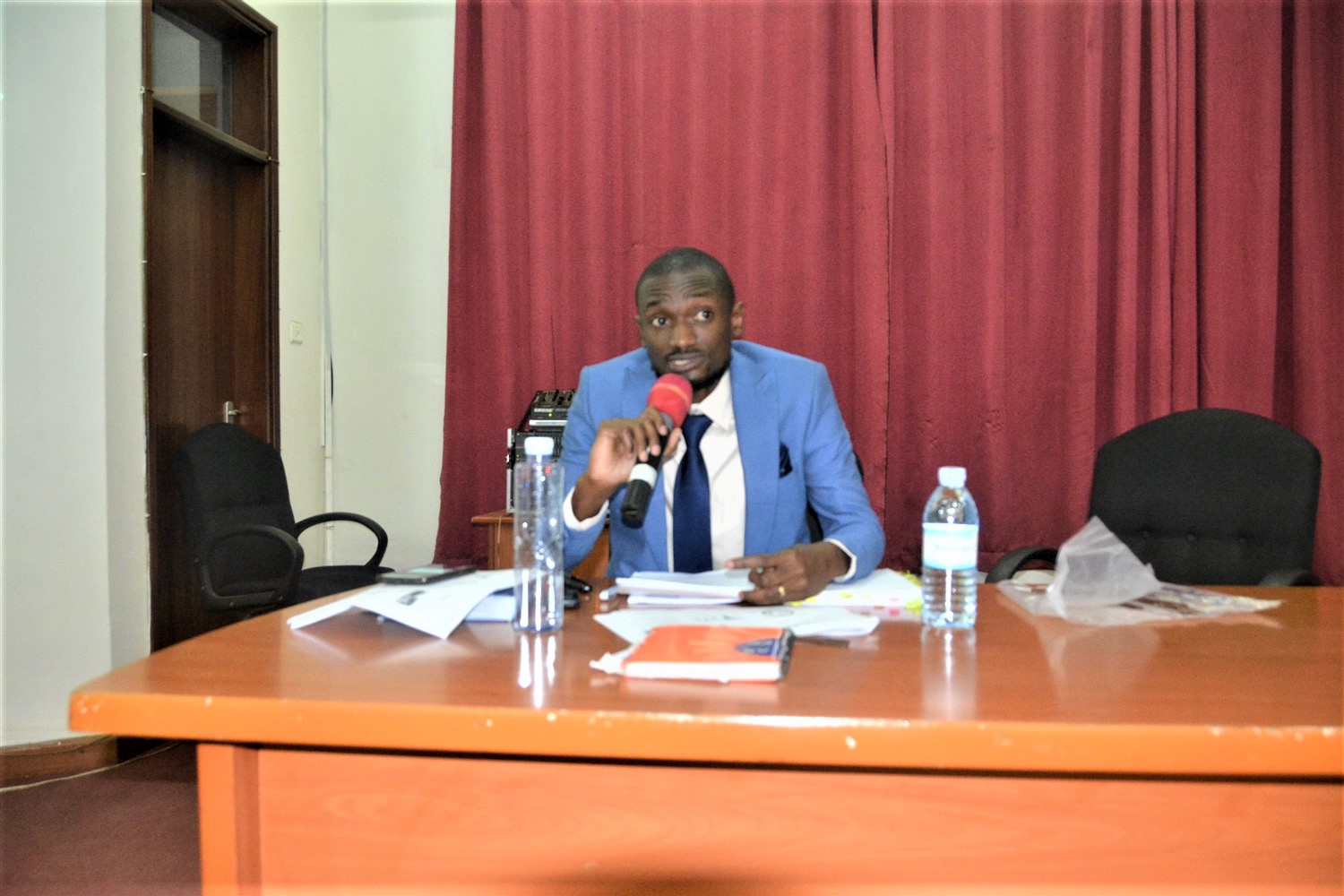 The CEDAT community is proud to share our congratulations to Vianney Andrew Yiga following his successful Ph.D. defense that happened yesterday Monday 3rd October 2022 at the College of Engineering, Design, Art, and Technology (CEDAT).
His Thesis was titled; Thermal Stability of Fiber- Reinforced Polylactic Acid Composites for Flameretarded Applications.
The candidate was supervised by Eng. Dr. Michael Lubwama and Eng. Dr. Peter W. Olupot both from the Department of Mechanical Engineering, at CEDAT.
Dr. John Wasswa, Department of Chemistry, College of Natural Sciences (CONAS), Makerere University was the opponent that interrogated the candidate to enable a clear understanding of the study.
Makerere University Launches National Parenting Draft Manual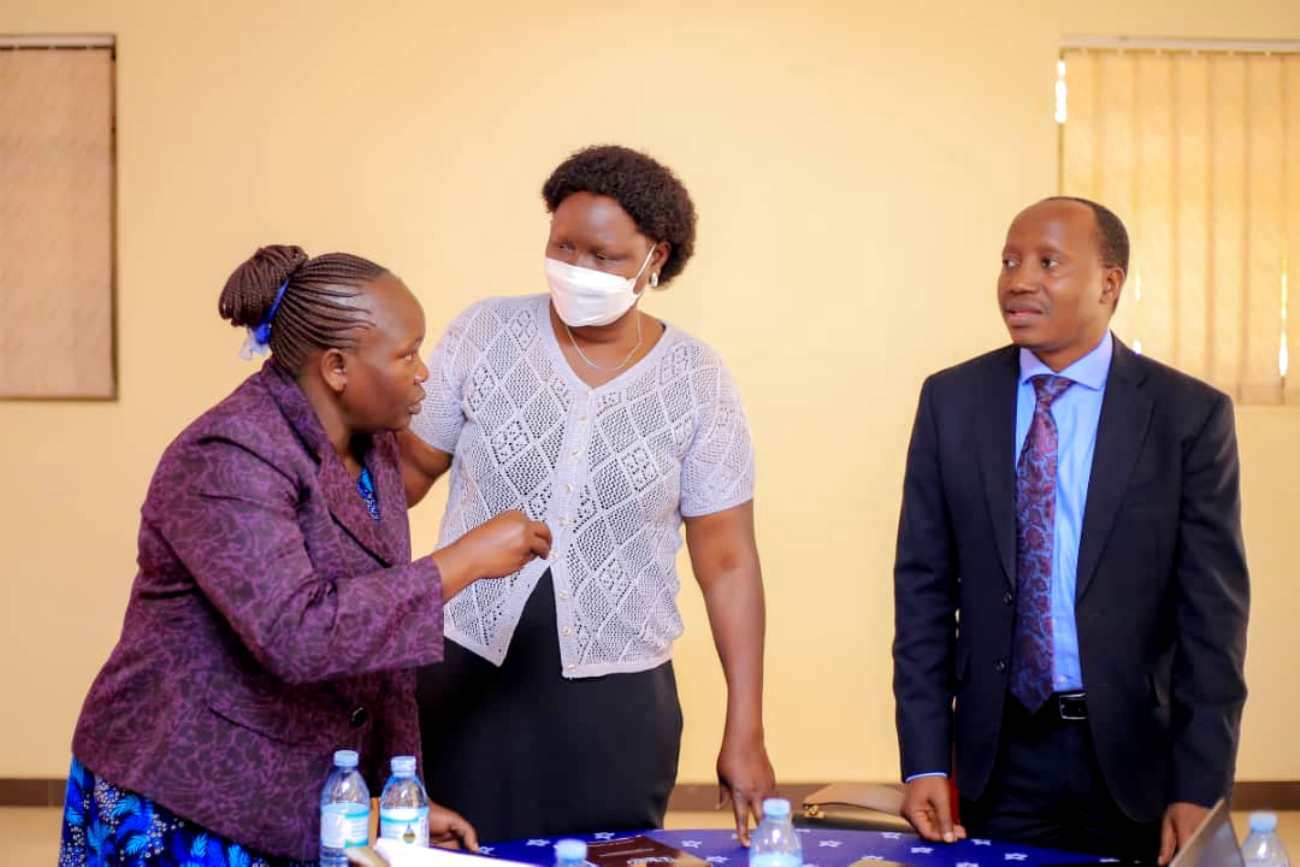 By Agnes Namaganda
On July 22nd 2022, Makerere University–Child Health and Development Centre (Mak–CHDC) launched a draft manual for the National Parenting Standards. The Centre has been working together with the Ministry of Gender, Labour and Social Development (MGLSD) with funding from UNICEF (United Nations Children's Emergency Fund), to develop standards that are agreeable to all organisations in the country that are involved in parenting work. The draft manual was being presented to members of a consortium that brings together all these organisations together, called the Parenting Agenda Consortium.
"We produce many documents and they are shelved," Irene Ayot Chono, who was speaking on behalf of UNICEF said. "We hope that this document will not be one of them," she emphasized.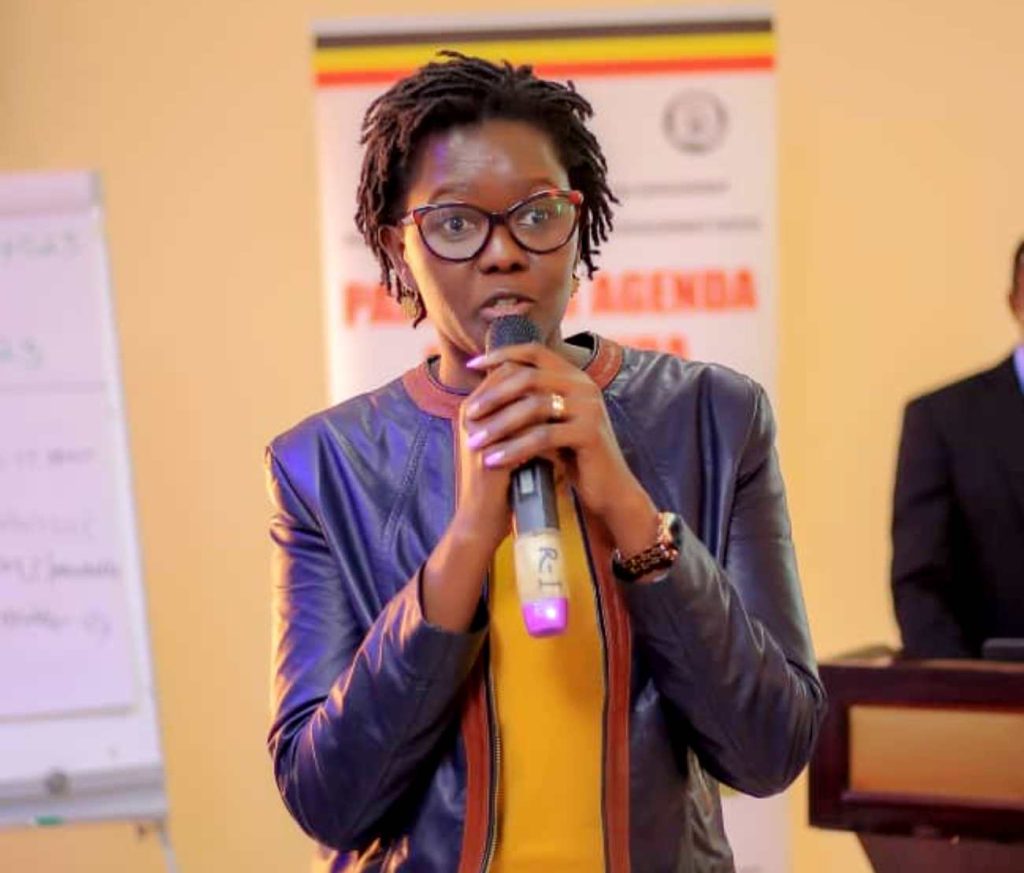 Dr. Godfrey Siu, the Principal Investigator from Mak-CHDC who presented the draft manual to participants, emphasized that if any organization is doing parenting work, there should be a minimum package that they should offer.
Draft Manual Content
The manual which will have several modules. These modules will be delivered face-to-face in 1.5 hour sessions. Some of these include; Module 6 which will focus on "understanding responsible masculinity and fatherhood" and on "understanding the concept of head of family."The draft manual also proposed that Module 11 focuses on Parenting in the 21st Century. Some of the sessions in this module will include Children and Technology, Contemporary Influence on Children and Modernity, Culture and Morality.Module 9 will focus on Parenting for Adolescents and some of the suggested sessions within this module are Needs for Adolescents and The Art of Communicating with Adolescents. Module 5 will focus on Preventing Violent Parenting and Promoting Alternative Discipline Strategies while Module 10 will be about Parenting to Address the Mental Health for Children and Adults.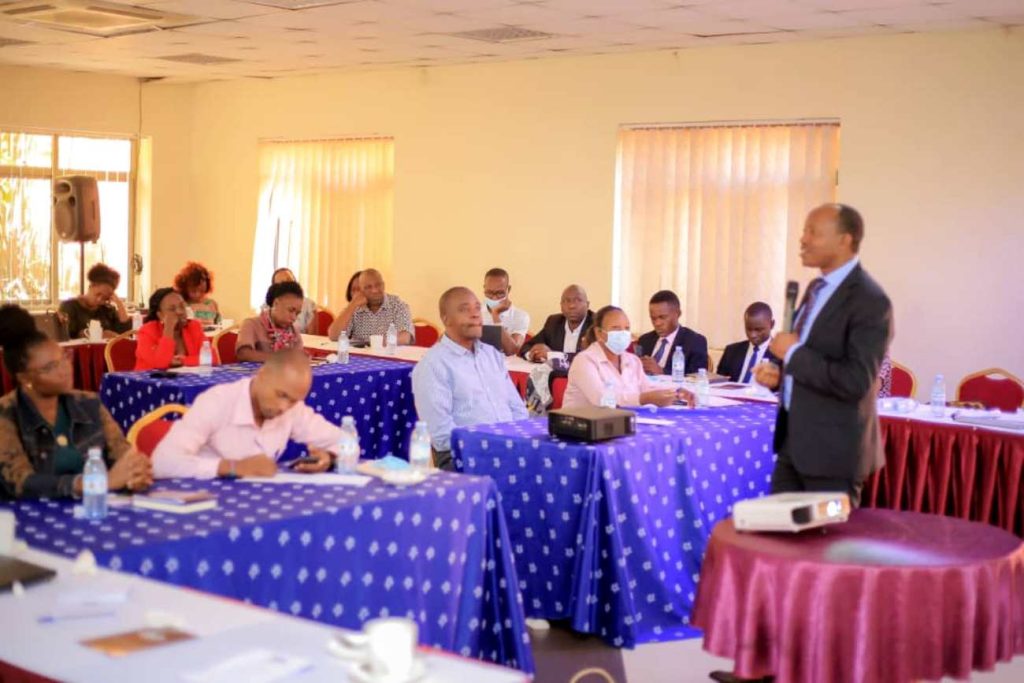 Participants' suggestions
After the presentation, participants raised several suggestions for discussion and consideration. These included whether there should be a module on spirituality since Uganda is a strongly religious nation. There was also the concern of how children in remand homes should be parented. Another concern raised by a participant was as to whether teachers who make an undeniable contribution to parenting, should be taken through the parenting manual.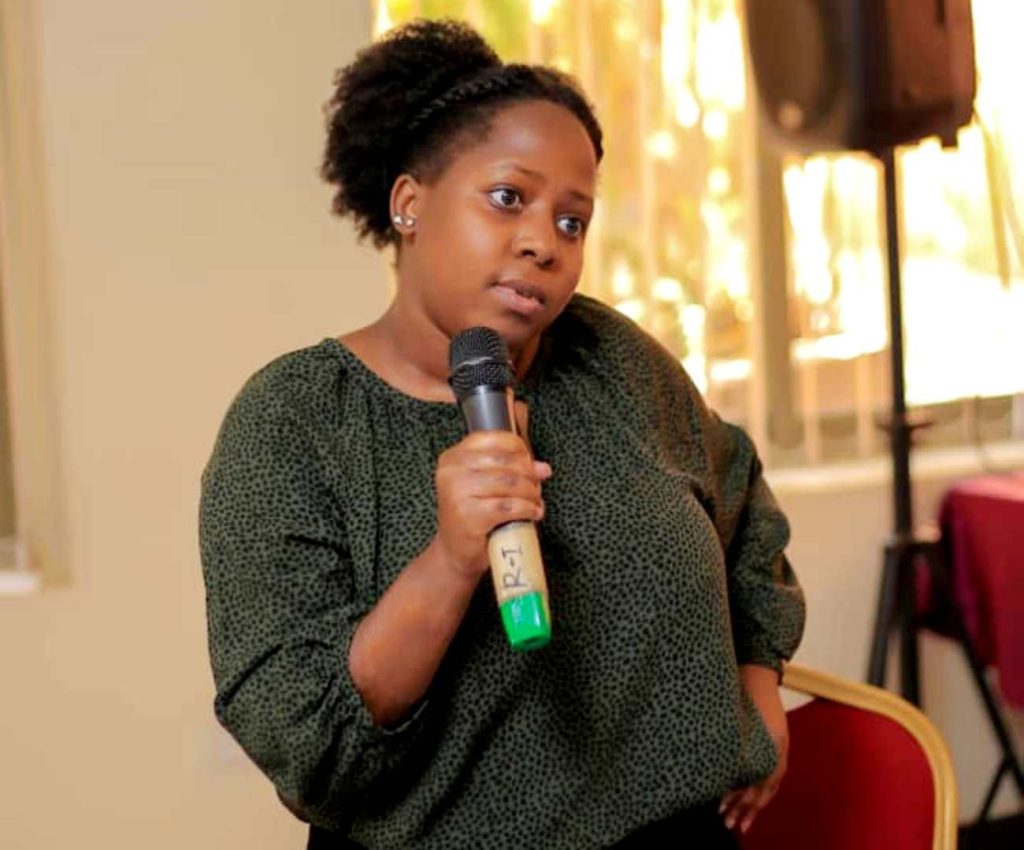 In her closing remarks, Ms. Juliana Naumo Akoryo, the Director of Cultural Affairs at the Ministry of Gender, Labour and Social Development (MGLSD) said that the manual is for the parenting organisations to utilize and not for MGLSD.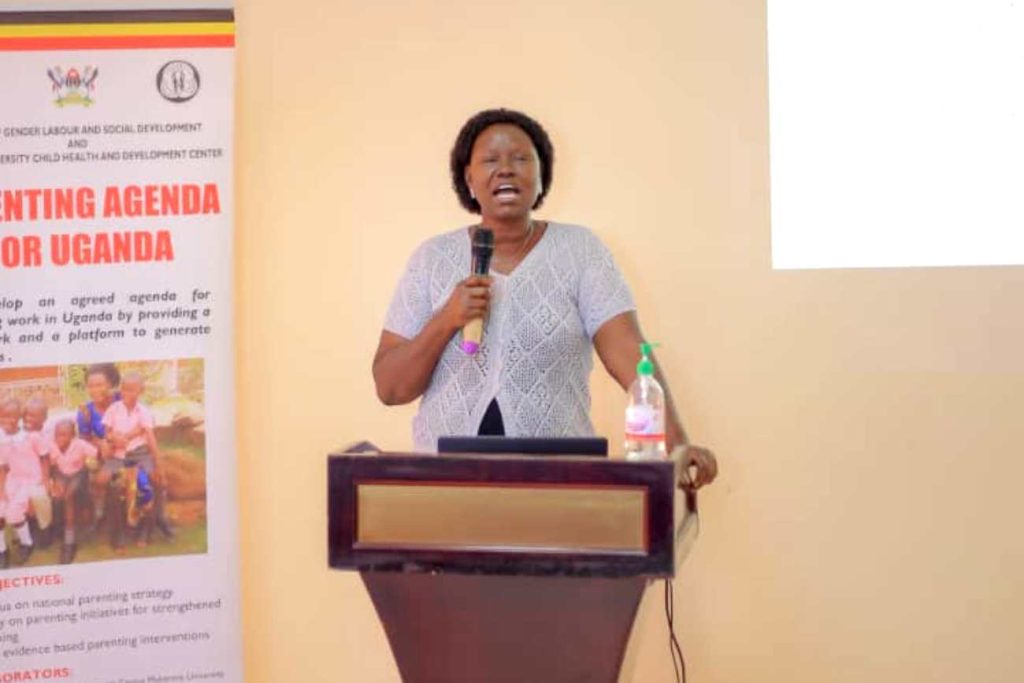 Ms. Chono also adjured the team behind the manual to use picture illustrations in the manual that can be relatable by the Ugandan parents.
Contact: Agnes Namaganda – agnesvioletnamaganda@gmail.com
Launch of Mak-RIF Round 4 Awards & PhD Call for Proposals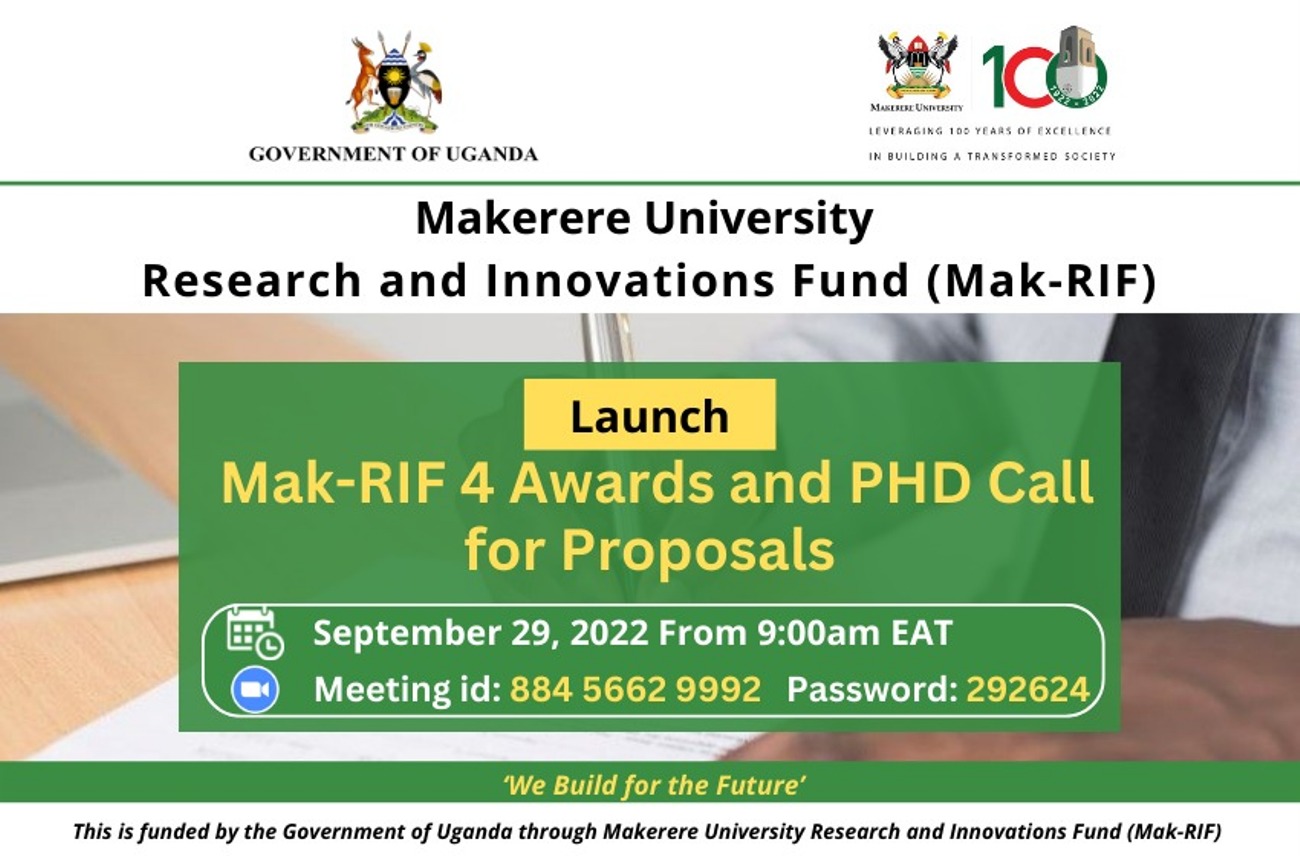 Makerere University received funding from the Government of the Republic of Uganda, earmarked to support high impact Research and Innovations. This unique initiative arose after engagements between the top University Management and the Government of Uganda. This fund illustrates the increasing importance that the Government attaches to Research and Innovation as a driver of development and transformation. The objective of the fund is to increase the local generation of translatable research and scalable innovations that address key gaps required to drive Uganda's development agenda. 
In the Financial years 2019/2020, 2020/2021 and 2021/2022 the Government of the Republic of Uganda through Mak-RIF has funded implementation of over 750 multidisciplinary research and innovations within the various Colleges, while engaging multiple stakeholders within and outside Makerere University. The Grants Management Committee (GMC) has finalized the award process for the Mak-RIF round 4 call for funding for this Financial Year 2022/2023.
The Grants Management Committee (GMC) hereby invites you to the Launch of the Mak-RIF Round 4 awards and PhD Call for Proposals scheduled to take place tomorrow Thursday 29th September 2022 from 9:00 to 10:00 a.m. EAT. 
Please use the following details to join the launch.
Register in advance for this meeting:
https://us06web.zoom.us/meeting/register/tZwpcu-urDIjE9ZgxdsbEmA2IkNMMiJVECt_ 
Meeting ID: 884 5662 9992
Password: 292624