Makerere brings hope to the female ex-soldiers
Day in, day out, our hearts, tears and prayers went out to them. As we prayed in churches, in mosques, in groups, at home, and as we called unto the world to hear us, they captured them from their beds as they slept at night, and gang- raped them.

Day in, day out, our hearts, tears and prayers went out to them. As we prayed in churches, in mosques, in groups, at home, and as we called unto the world to hear us, they captured them from their beds as they slept at night, and gang- raped them.
They gave birth to children whose fathers were unknown to them and they believed their cries for help were in vain. These were the young girls who were forcibly abducted and spent years as child soldiers, slaves and child mothers for the Lords' Resistance Army (LRA).
Until recently, the term child soldier meant in reality a 'boy soldier'. This is apparent in academic work where quite a number of studies do not include girls in their samples. However, the volume of literature concerning the situation of girl soldiers during the war and in post-conflict context has gradually increased in recent years although more still needs to be done.
As we reintegrate the female ex-rebel returnees, there is need to understand and address the particular stigmatization experienced by the girls that have returned with children, and the stigmatization experienced by the children as a result of their fathers' rebel status and therefore being "illegaly conceived".
It is against this background that Makerere University under the Department of Religious Studies, together with the School of Mission and Theology in Norway brought together researchers under the topic; "Culture, Religion and the Reintegration of Formerly Recruited Girls in Northern Uganda." The two day conference ran from 20th – 21st October, hosting researchers who presented their findings on reintegration of the girl child in Gulu.
Prof. Bard Maeland, Rector, School of Mission and Theology and the project supervisor, highlighted that in as much as the research process was demanding, he was so proud that the researchers, through collection and documentation of information have found the solution to better reintegration of the female abductees.
"We had an opportunity to share findings, results, opinions, stories and moving experiences with the major stakeholders in the process of bringing peace to Uganda. It was a moving moment to listen to what people have gone through and how they want to forgive and bring peace to Northern Uganda, realizing that there is a long way ahead." Prof. Bard remarked. "I am convinced that what the researchers have been doing is important as it will start a further process to take us into further discussions and reflections," he further added.
Prof. Bard explained that the researchers have documented stories from the formerly abducted girls, women, and children, and believes that the establishment of these memories and experiences is valuable for forgiveness and reconciliation.
Who is Joseph Kony? Giving the key note address, Col. Rtd. Walter Ochora enlightened the conference on the identity of Joseph Kony. "Joseph Kony hails from Odek Sub County in Gulu District. He is a Primary Six graduate; his father and mother died of natural." Col. Ochora explained.
As a young man, Kony joined the battalion of the UPDA, the first rebel group in Northern Uganda as a catechist. He prayed for the soldiers before they went to war. This made him very popular hence becoming their spiritual leader. It was from this reputation that he started a rebel group, renowned for recruiting its members through abductions, the most infamous being from the Sacred Heart Girls Boarding school abduction in Aboke, Gulu.
The documentation and sharing of real-life experiences by the researchers has been developed into a book entitled "Culture, Religion and the Reintegration of Female Girls in Northern Uganda". The Norwegian Ambassador to Uganda H.E. Thorbjørn Gaustadsæther officially launched the book.
"The abducted children were forced into battle, exploited for their labour and subjected to violence and mistreatment. Many of them are girls whose background and experiences upon return can prove particularly difficult for society to handle," The Ambassador noted.
The book further underscores how armed internal conflict is a major threat to national development in Africa. The Ambassador appreciated the topic of the research project as it laid emphasis on the role played by a peaceful civil society in the economic development of a nation. With successful implementation of these research findings, it is without a doubt that the reintegration of the former girl soldiers will succeed and bring prosperity to Gulu and Uganda at large.
Article by Moreen Katushabe
A Successful Ph.D. Defense by Vianney Andrew Yiga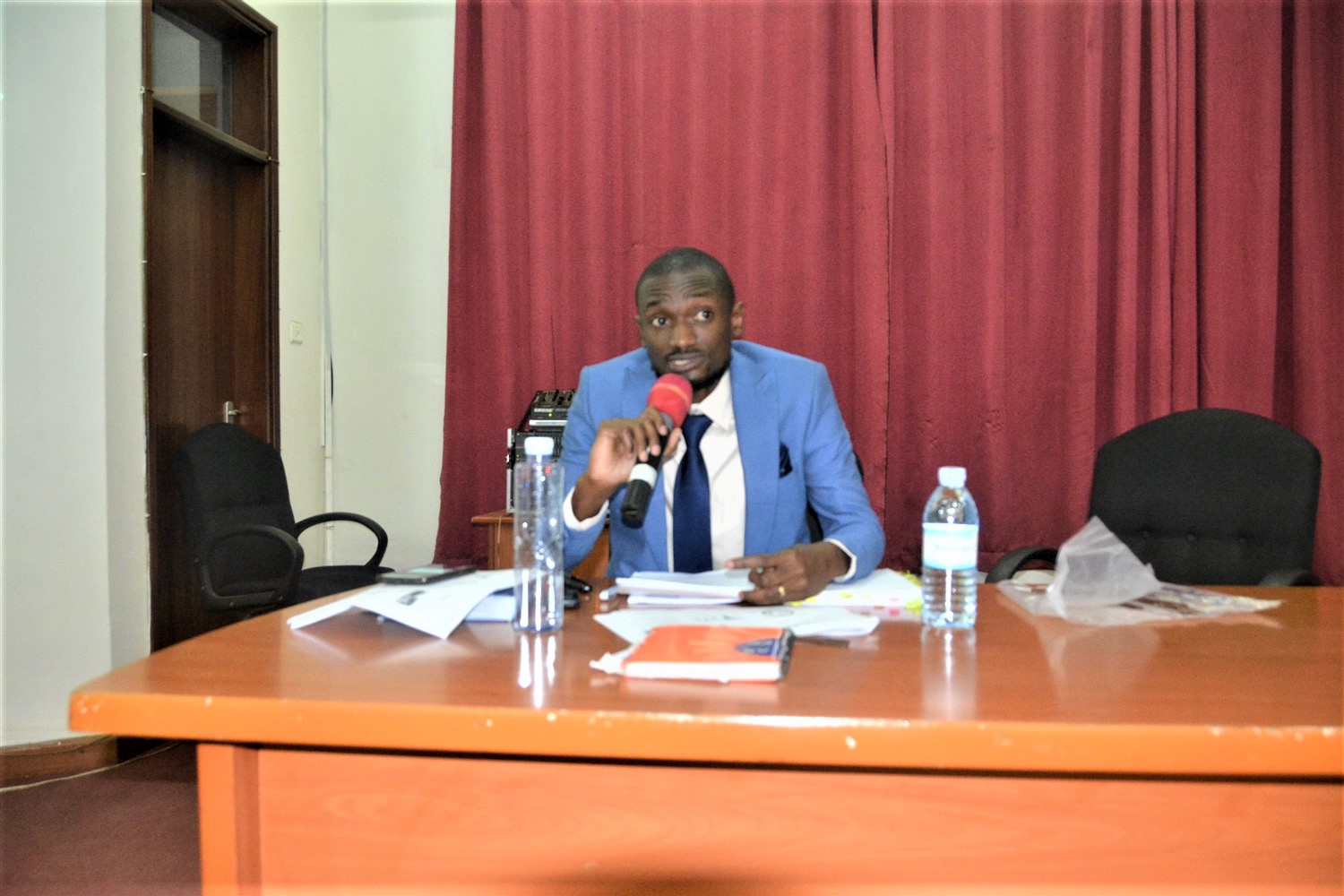 The CEDAT community is proud to share our congratulations to Vianney Andrew Yiga following his successful Ph.D. defense that happened yesterday Monday 3rd October 2022 at the College of Engineering, Design, Art, and Technology (CEDAT).
His Thesis was titled; Thermal Stability of Fiber- Reinforced Polylactic Acid Composites for Flameretarded Applications.
The candidate was supervised by Eng. Dr. Michael Lubwama and Eng. Dr. Peter W. Olupot both from the Department of Mechanical Engineering, at CEDAT.
Dr. John Wasswa, Department of Chemistry, College of Natural Sciences (CONAS), Makerere University was the opponent that interrogated the candidate to enable a clear understanding of the study.
Makerere University Launches National Parenting Draft Manual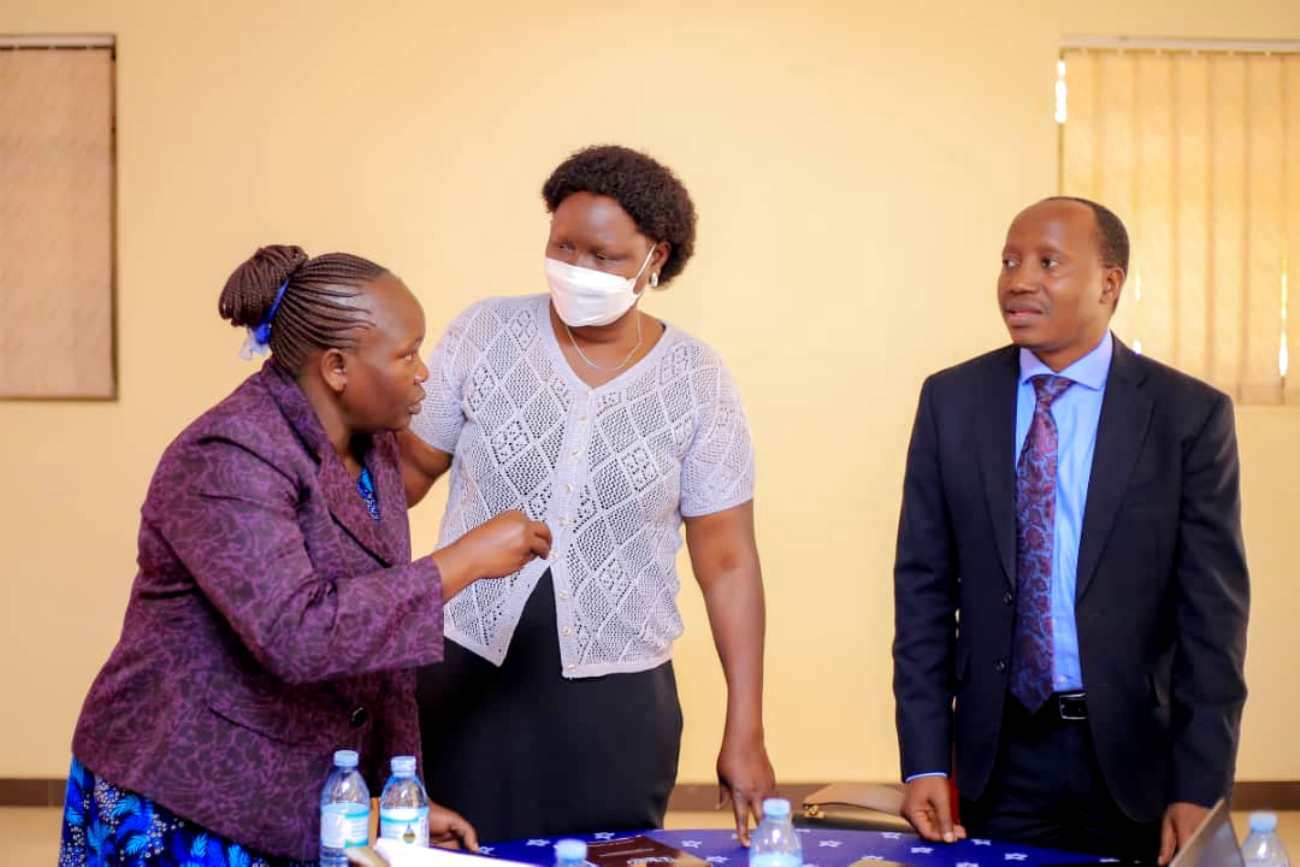 By Agnes Namaganda
On July 22nd 2022, Makerere University–Child Health and Development Centre (Mak–CHDC) launched a draft manual for the National Parenting Standards. The Centre has been working together with the Ministry of Gender, Labour and Social Development (MGLSD) with funding from UNICEF (United Nations Children's Emergency Fund), to develop standards that are agreeable to all organisations in the country that are involved in parenting work. The draft manual was being presented to members of a consortium that brings together all these organisations together, called the Parenting Agenda Consortium.
"We produce many documents and they are shelved," Irene Ayot Chono, who was speaking on behalf of UNICEF said. "We hope that this document will not be one of them," she emphasized.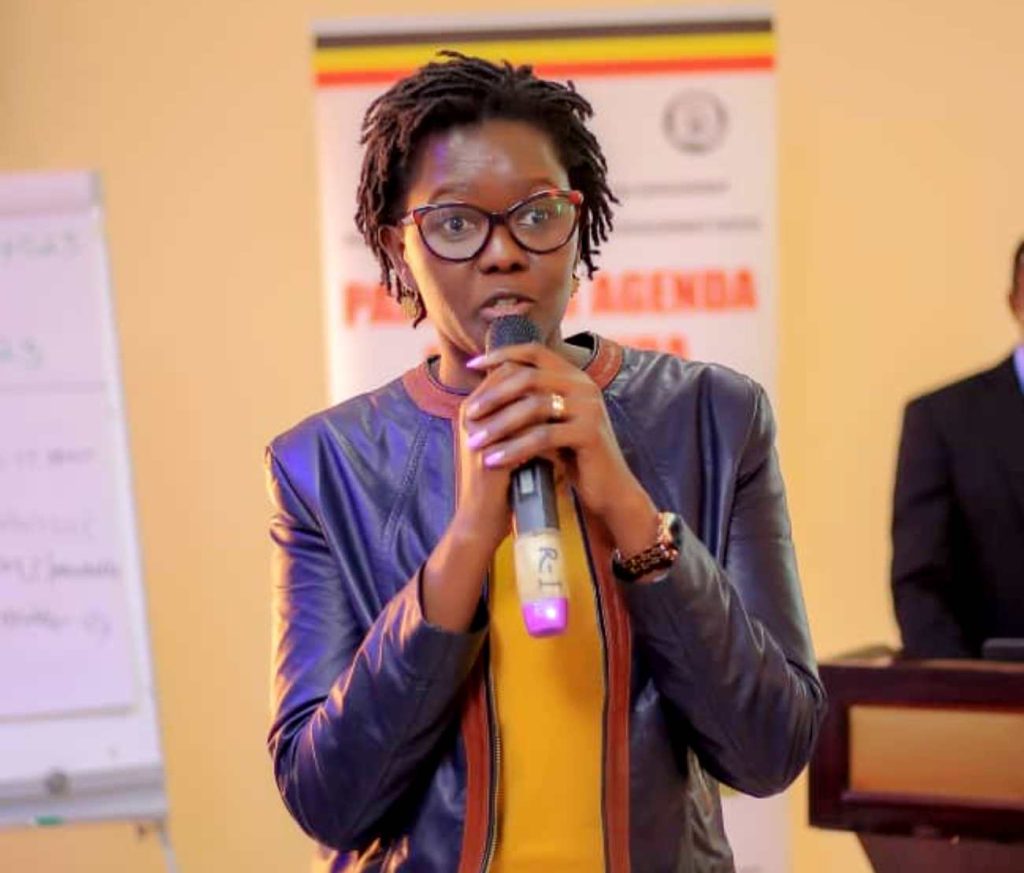 Dr. Godfrey Siu, the Principal Investigator from Mak-CHDC who presented the draft manual to participants, emphasized that if any organization is doing parenting work, there should be a minimum package that they should offer.
Draft Manual Content
The manual which will have several modules. These modules will be delivered face-to-face in 1.5 hour sessions. Some of these include; Module 6 which will focus on "understanding responsible masculinity and fatherhood" and on "understanding the concept of head of family."The draft manual also proposed that Module 11 focuses on Parenting in the 21st Century. Some of the sessions in this module will include Children and Technology, Contemporary Influence on Children and Modernity, Culture and Morality.Module 9 will focus on Parenting for Adolescents and some of the suggested sessions within this module are Needs for Adolescents and The Art of Communicating with Adolescents. Module 5 will focus on Preventing Violent Parenting and Promoting Alternative Discipline Strategies while Module 10 will be about Parenting to Address the Mental Health for Children and Adults.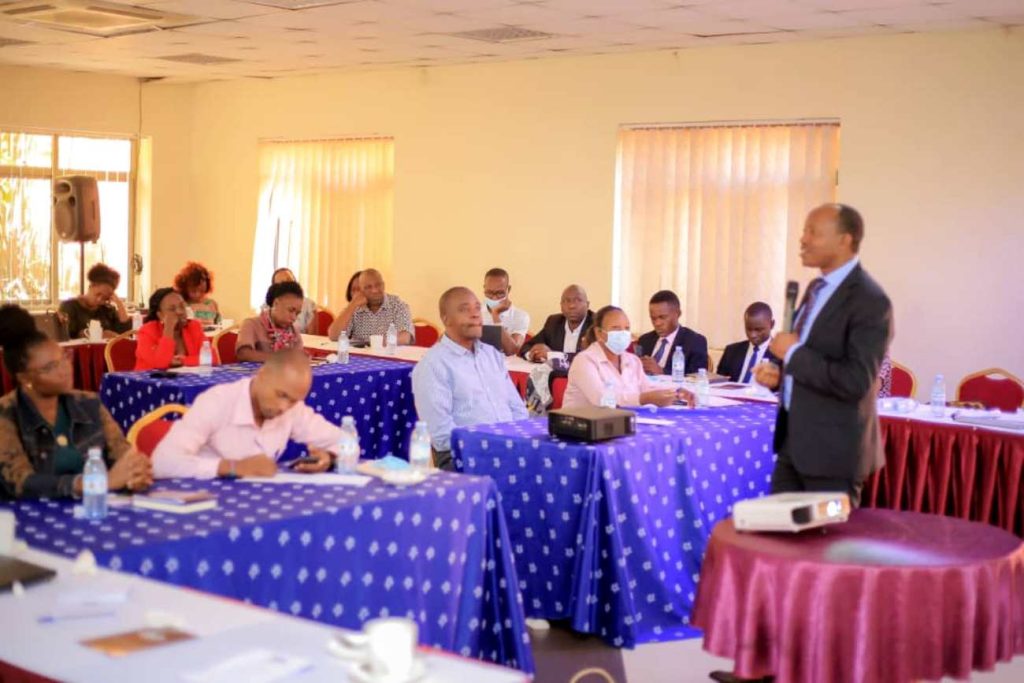 Participants' suggestions
After the presentation, participants raised several suggestions for discussion and consideration. These included whether there should be a module on spirituality since Uganda is a strongly religious nation. There was also the concern of how children in remand homes should be parented. Another concern raised by a participant was as to whether teachers who make an undeniable contribution to parenting, should be taken through the parenting manual.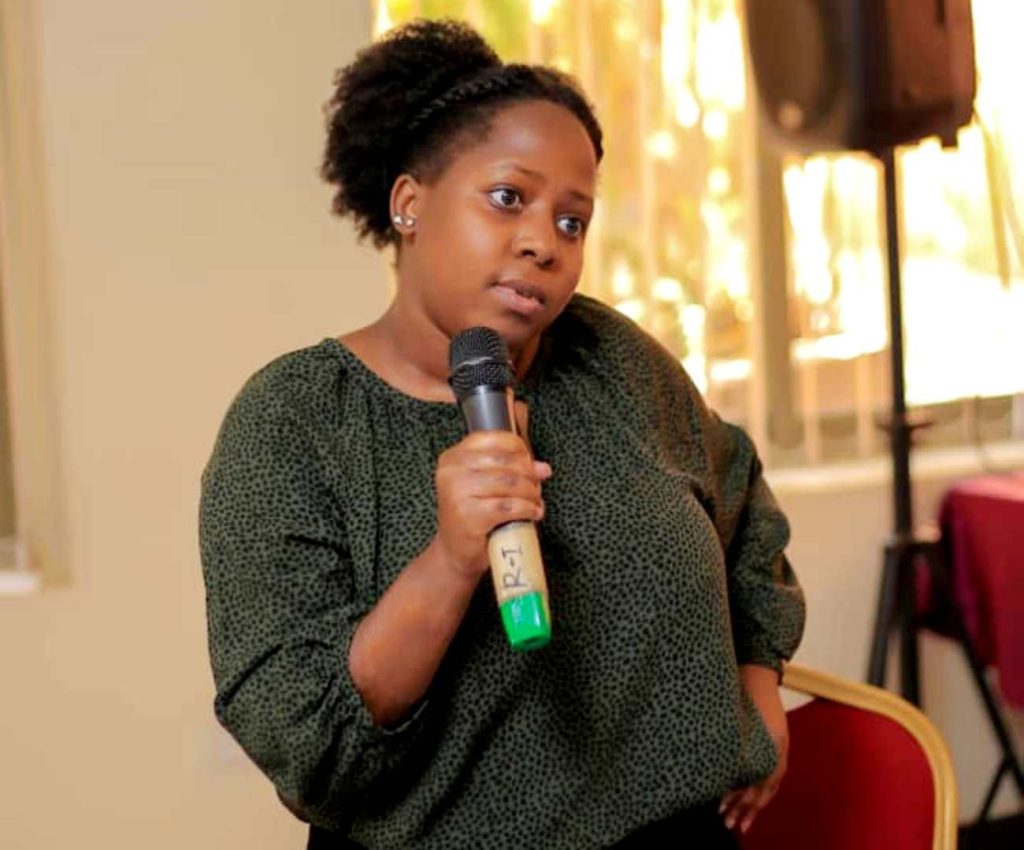 In her closing remarks, Ms. Juliana Naumo Akoryo, the Director of Cultural Affairs at the Ministry of Gender, Labour and Social Development (MGLSD) said that the manual is for the parenting organisations to utilize and not for MGLSD.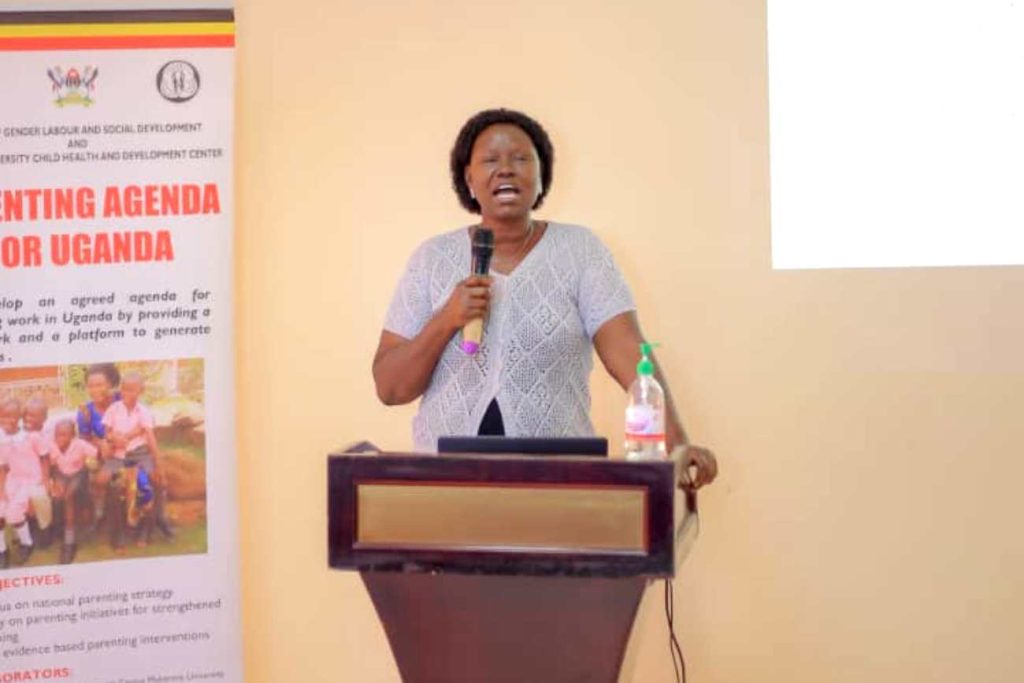 Ms. Chono also adjured the team behind the manual to use picture illustrations in the manual that can be relatable by the Ugandan parents.
Contact: Agnes Namaganda – agnesvioletnamaganda@gmail.com
Launch of Mak-RIF Round 4 Awards & PhD Call for Proposals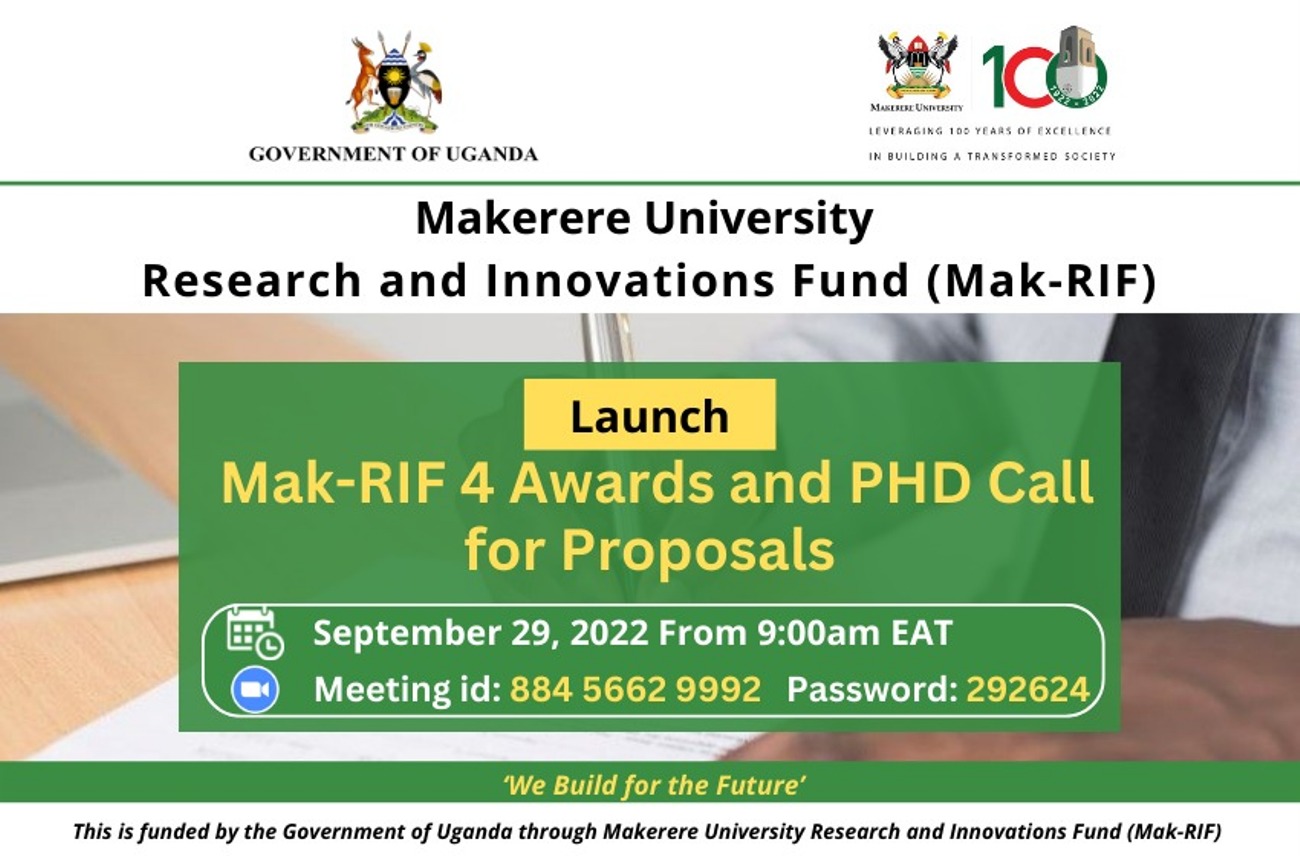 Makerere University received funding from the Government of the Republic of Uganda, earmarked to support high impact Research and Innovations. This unique initiative arose after engagements between the top University Management and the Government of Uganda. This fund illustrates the increasing importance that the Government attaches to Research and Innovation as a driver of development and transformation. The objective of the fund is to increase the local generation of translatable research and scalable innovations that address key gaps required to drive Uganda's development agenda. 
In the Financial years 2019/2020, 2020/2021 and 2021/2022 the Government of the Republic of Uganda through Mak-RIF has funded implementation of over 750 multidisciplinary research and innovations within the various Colleges, while engaging multiple stakeholders within and outside Makerere University. The Grants Management Committee (GMC) has finalized the award process for the Mak-RIF round 4 call for funding for this Financial Year 2022/2023.
The Grants Management Committee (GMC) hereby invites you to the Launch of the Mak-RIF Round 4 awards and PhD Call for Proposals scheduled to take place tomorrow Thursday 29th September 2022 from 9:00 to 10:00 a.m. EAT. 
Please use the following details to join the launch.
Register in advance for this meeting:
https://us06web.zoom.us/meeting/register/tZwpcu-urDIjE9ZgxdsbEmA2IkNMMiJVECt_ 
Meeting ID: 884 5662 9992
Password: 292624