First Makerere Workshop on Social Systems & Computation
Summary Top researchers from Northwestern University (Chicago), University of British Columbia (Vancouver) and Makerere (Kampala) are teaming up to offer a workshop on cutting-edge methods for computational modeling of social systems, algorithm design, and machine learning. The sessions will take place between December 3rd and 10th, and there is no cost for attendance; however, registration is mandatory.

Summary Top researchers from Northwestern University (Chicago), University of British Columbia (Vancouver) and Makerere (Kampala) are teaming up to offer a workshop on cutting-edge methods for computational modeling of social systems, algorithm design, and machine learning. The sessions will take place between December 3rd and 10th, and there is no cost for attendance; however, registration is mandatory.
Attendance is limited to academic staff working at a Ugandan university; students doing research in related areas may also be given special permission to attend if space permits. Participants will have the opportunity to publish papers in official, reviewed workshop proceedings at a later date. A certificate of completion will be provided to participants who attend at least two thirds of workshop sessions.
Overview Traditionally, computer science has viewed data as coming from either an adversarial source or from nature itself, giving rise to worst-case and average-case design and analysis of optimization algorithms. In recent years with the advent of modern technologies like the Internet, it has become increasingly apparent that neither of these assumptions reflects reality. Data is neither adversarial nor average, but rather inputs to algorithms are constructed by a diverse set of self-interested agents in an economy, all aiming to maximize their own happiness. Thus the raw data is often not available to an algorithm designer, but must be solicited from the agents–that is, the designer faces an economic constraint. The primary goal of this workshop is to explore the implications of this observation. We will study the performance of algorithms in the presence of utility-maximizing agents and ask whether alternate designs might create incentives for agents to act more optimally. Simultaneously, we will look at other more traditional optimization problems such as approximation and learning and techniques to solve them, pointing out that these may often be leveraged to solve issues in the economic setting.
Related Research Areas Computer Science Theory; Artificial Intelligence; Economics; Business
Format The workshop will consist of six 3-hour lectures, plus meal/breakout sessions for informal research discussion. Spaces are strictly limited, and attendees must pre-register. We will aim to select topics and session times that are best for our participants. To register, and to indicate your preferences for topics and dates, please complete the survey at http://www.surveymonkey.com/s/WWGMKZG.
List of Candidate Topics The workshop will consist of up to six of the following twelve topics.
Introduction to Game Theory
Game theory is the mathematical study of interaction among independent, self-interested agents. It has been applied to disciplines as diverse as economics, political science, biology, psychology, linguistics—and computer science. This tutorial will introduce what has become the dominant branch of game theory, called noncooperative game theory, and will specifically describe normal-form games, a canonical representation in this discipline. The tutorial will be motivated by the question: "In a strategic interaction, what joint outcomes make sense?"
Voting Theory
Voting (or "Social Choice") theory adopts a"designer perspective" to multiagent systems, asking what rules should be put in place by the authority (the "designer") orchestrating a set of agents. Specifically, how should a central authority pool the preferences of different agents so as to best reflect the wishes of the population as a whole? (Contrast this with Game Theory, whichadopts what might be called the "agent perspective": its focus is on making statements about how agents should or would act in a given situation.) This tutorial will describe famous voting rules, show problems with them, and explain Arrow's famous impossibility result.
Mechanism Design and Auctions
Social choice theory is nonstrategic: it takes the preferences of agents as given, and investigates ways in which they can be aggregated. But of course those preferences are usually not known. Instead, agents must be asked to declare them, which they may do dishonestly. Since as a designer you wish to find an optimal outcome with respect to the agents' true preferences (e.g., electing a leader that truly reflects the agents' preferences), optimizing with respect to the declared preferences will not in general achieve the objective. This tutorial will introduce Mechanism Design, the study of identifying socially desirable protocols for making decisions in such settings. It will describe the core principles behind this theory, and explain the famous "Vickrey-Clarke-Groves" mechanism, an ingenious technique for selecting globally-utility-maximizing outcomes even among selfish agents. It will also describe Auction Theory, the most famous application of mechanism design. Auctions are mechanisms that decide who should receive a scarce resource, and that impose payments upon some or all participants, based on agents' "bids".
Constraint Satisfaction Problem Solving
This hands-on tutorial will teach participants about solving Constraint Satisfaction Problems using search and constraint propagation techniques. This is a representation language from artificial intelligence, used to describe problems in scheduling, circuit verification, DNA structure prediction, vehicle routing, and many other practical problems. The tutorial will consider the problem of solving Sudoku puzzles as a running example. By the end of the session, participants will have written software (in Python) capable of solving any Sudoku puzzle in less than a second.
Bayesian methods and Probabilisitic Inference
Bayesian methods are commonly used for recognising patterns and making predictions in the fields of medicine, economics, finance and engineering, powering all manner of applications from fingerprint recognition to spam filters to robotic self-driving cars. This session will show how principles of probability can be used when making inferences from large datasets, covering issues such as prior knowledge and hyperpriors, the construction of "belief networks", and nonparametric methods such as Gaussian processes. Several applications will be demonstrated.
Computer Vision
It is useful to be able to automatically answer questions about an image, such as "is this the face of person X?", "how many cars are there on this street?" or "is there anything unusual about this x-ray?". This session will look at some of the current state of the art in computer vision techniques, including methods for representing the information in an image (feature extraction), and to recognise objects in an image given such a representation. We will particularly spend some time looking at approaches which have been found to work well empirically on object recognition, such as generalised Hough transforms, boosted cascades of Haar wavelet classifiers, and visual bag-of-words methods. Locally relevant applications in crop disease diagnosis, parasite detection in blood samples and traffic monitoring will be demonstrated as illustrating examples.
Learning Causal Structure from Data
Until a few decades ago, it was thought to be impossible to learn causes and effects from purely observational data without doing experiments. Sometimes, however, it is impossible to do experiments (e.g. in some branches of genetics), or experiments may be costly or unethical (e.g. situations in climate change or medicine), so the emergence of computational methods for distinguishing causes, effects and confounding variables is likely to have wide implications. Some principles are now understood for learning the causal structure between different variables, and this session will explain the most successful current approaches, their possibilities and their limitations.
Internet Search and Monetization
The internet is one of the most fundamental and important applications of computer science. Central to its existence are search engines which enable us to find content on the web. This module focuses on the algorithms like PageRank that these search engines use to help us find webpages. It also studies how these engines make money through advertising.
Social Networks
Social networks describe the structure of interpersonal relationships and have many alarmingly predictable properties. While most people have just a few friends, most social networks have at least a few very popular people. Furthermore, most people are closely linked to every other person so that a message (or an idea or a disease) can spread rapidly throughout the network. Finally, social networks tend to be fairly clustered — i.e., if two people share a common friend it is quite likely that they are also friends. This module will discuss the typical structures of social networks, models that explain these structures, and the impact of these structures on activities in the social network such as message routing or the adoption of new technologies.
Two-Sided Matching Markets
Many markets involve two "sides'' that wish to be matched to one another. For example, a marriage market matches women to men; a job market matches workers to employers. In such settings, people on each side have strict preferences over the options on the other side of the market. Hence, a woman Julie may like David best, John second best, and Christopher third. David on the other hand may prefer Mary to Julie. In such settings, what matches might we expect to form? Can these matches be computed by a centralized algorithm, a match-maker for example, and what are the corresponding incentives of the participants? These questions are of fundamental importance as such centralized algorithms are in use in many important markets. In many countries, medical students are matched to hospitals using such algorithms, or school children to schools.
Approximation Algorithms
In the field of algorithms, many tasks turn out to be computationally difficult. That is, the time to complete the task is fundamentally large compared to the size of the problem. For example, consider the problem of finding the optimal way to visit 10 cities, visiting each exactly once. To minimize travel time, one could test all possible travel schedules, but for 10 cities there are already 3.5M of them! Unfortunately, there is not a significantly quicker way to find the optimal solution. However, one can find an approximately optimal solution quickly. That is, with just a few things to check, one can design a schedule that takes at most 50% more time than the optimal one. In this module we showcase a few general techniques for computing approximate solutions to hard problems, including the use of randomization and linear programming.
Graph Theory
A graph is a combinatorial object consisting of nodes and edges, and is a extremely valuable abstraction of many practical problems. For example, nodes might represent jobs and edges might connect pairs of jobs that can not be performed simultaneously. Alternatively, nodes might represent electronic components on a circuit board and edges the wiring that connects them. Many questions that arise in such domains can be cast as an optimization question in the corresponding graph. The number of workers required to complete all jobs in fixed time frame in the first example is at its heart a graph coloring problem. Asking whether one can lay out the circuit board so no two wires cross becomes the problem of determining which graphs have planar representations. This course defines graphs, shows how to solve a few fundamental graph problems, and applies them to practical settings.
Speaker Bios
Nicole Immorlica is an assistant professor in the Economics Group of Northwestern University's EECS department in Chicago, IL, USA. She joined Northwestern in Fall 2008 after postdoctoral positions at Microsoft Research in Seattle, Washington, USA and Centruum voor Wiskunde en Informatica (CWI) in Amsterdam, The Netherlands. She received her Ph.D. from MIT in Boston, MA, USA, in 2005 under the joint supervision of Erik Demaine and David Karger. Her main research area is algorithmic game theory where she investigates economic and social implications of modern technologies including social networks, advertising auctions, and online auction design.
Kevin Leyton-Brown is an associate professor in computer science at the University of British Columbia, Vancouver, Canada. He received a B.Sc. from McMaster University (1998), and an M.Sc. and PhD from Stanford University (2001; 2003). Much of his work is at the intersection of computer science and microeconomics, addressing computational problems in economic contexts and incentive issues in multiagent systems. He also studies the application of machine learning to the automated design and analysis of algorithms for solving hard computational problems.
John Quinn is a Senior Lecturer in Computer Science at Makerere University. He received a BA in Computer Science from the University of Cambridge (2000) and a PhD from the University of Edinburgh (2007). He coordinates the Machine Learning Group at Makerere, and his research interests are in pattern recognition and computer vision particularly applied to developing world problems.
HERS-EA Fourth Leadership Academy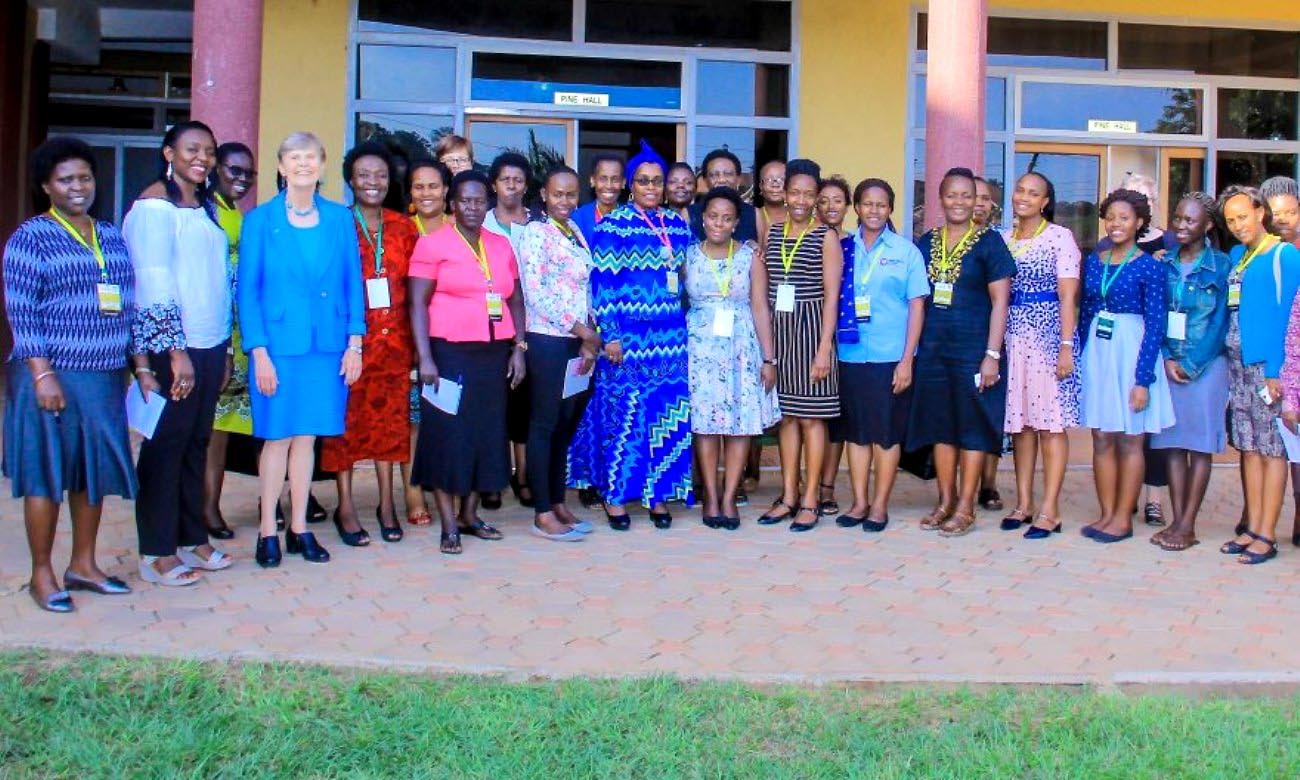 The Higher Education Resource Services-East Africa (HERS-EA) provides an intensive residential one-week leadership and management development curriculum focused on women, mainly in higher education institutions and administration.
In response to the current Covid-19 pandemic, HERS-EA Fourth Academy will be a totally virtual one. As such, the Academy previously scheduled to take place between June 28th – July 3rd has been postponed by one week to July 5th-9th. 
Theme: "Positioning Women for Leadership in Higher Education"
A. Institutional Development
1. Managing and Leading Change
2. Reframing Organizations for effective work
3. Developing Effective Partnerships in Higher Education for Women and gender focused advancement
B. Personal Development
4. Career Mapping/building dossier/personal development
5. Professional Women's economic empowerment through Enterprise development and management for profit maximization
6. Research and Publishing; Leadership and Fundraising for projects including research and publication.
C. Networking
7. The Power of Mentoring; Networking
Who Should Attend?
HERS-EA expects many diverse and dynamic women leaders to attend the ACADEMY, to share and learn from multiple institutional perspectives with guidance from women with a wealth of experience in higher education, national academic organizations, government and non- governmental organizations. Participants are expected hold mid to senior-level positions and bring expertise from all parts of a college or university. They also represent a range of national groups, ages and years of experience in higher education and other fields.
Applying to the ACADEMY:
The deadline for registration has also been extended to June 30th. For more information regarding registration, please visit the website: www.hersea.org Completed registration forms should be emailed, with a scanned payment slip to: info@hersea.org, by 5.00 p.m. on Wednesday 30th June.
A complete application includes:
a) CV
b) A self-descriptive letter (not > 500 words) to include:
Current Title (e.g. Associate Professor of Economics; Deputy Dean, e. t. c.)
Name and Contact Information for 2 Recommenders (e.g. Vice Chancellor, Head of Department, Chief Officer in your area, and/or direct supervisor)
Short- and long-term career goals
Your expectations for the HERS-EA ACADEMY.
c) Passport size photograph
d) A developmental project you have been assigned or you would like to initiate at your campus (maximum 500 words)
e) Registration fee of $100, please attach a copy of the deposit slip to your application (Bank A/C details below):
Contact Information
If you have any further questions, please email:
info[at]hersea.org or call the HERS-EA Administrator on: +256 (0)772082011 Please,also, visit the HERS-EA website for further updates: www.hersea.org.
Payment Bank Account Details:
Account Name: Higher Education Resource Service East Africa
HERS-EA US $ ACCOUNT
Name of Bank: DFCU Bank
Makerere University Branch
A/C No: 02083553153181
Swift Code: DFCUUGKA
HERS-EA UGX ACCOUNT
Name of Bank: DFCU Bank
Makerere University Branch
A/C No: 01083553153172
Mak Commissions CoVAB@50 Celebrations, Awards Certificates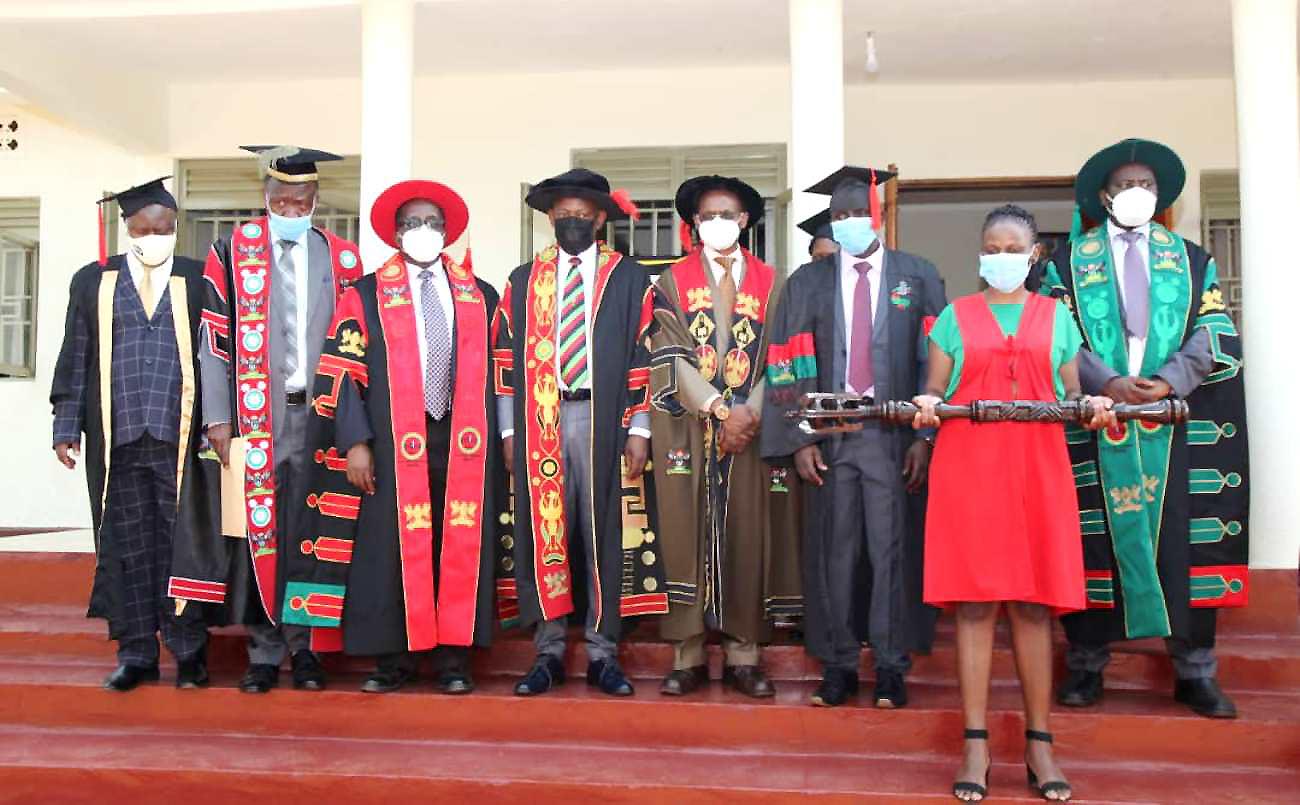 The College of Veterinary Medicine, Animal Resources and Biosecurity (CoVAB) on Thursday 17th June, 2021 commenced celebrations to mark 50 Years of Veterinary Higher Education, Science, Technology, Innovation and Services (HESTIS) in Uganda. The blended event held at the Industrial Livestock Research, Incubation and Skilling (ILRIS) Center at Nakyesasa, Namulonge as well as online was presided over by the Chancellor, Prof. Ezra Suruma and First Lady and Minister of Education and Sports (MoES), Hon. Janet Museveni both represented by the Vice Chancellor, Prof. Barnabas Nawangwe.
The event, held as part of Makerere University Centenary Celebrations (1922-2022) was a moment of celebration for 1,930 skilled livestock agribusiness entrepreneurs who were awarded certificates in recognition of completion of their respective courses. Owing to the strict Standard Operating Procedures (SOPs) instituted by the Ministry of Health (MoH) to curb the spread of COVID-19, the students from Incubation Hubs in Atiak, Butaleja, Mubende, Nakyesasa, Sheema and Wakiso were awarded their certificates virtually.
In her remarks read by Prof. Barnabas Nawangwe, Hon. Janet Museveni thanked Makerere University for supporting grassroots level development through groundbreaking innovations under the Africa Institute for Strategic Services and Development-Skills for Production Enterprise Development and Accreditation (AFRISA-SPEDA) model.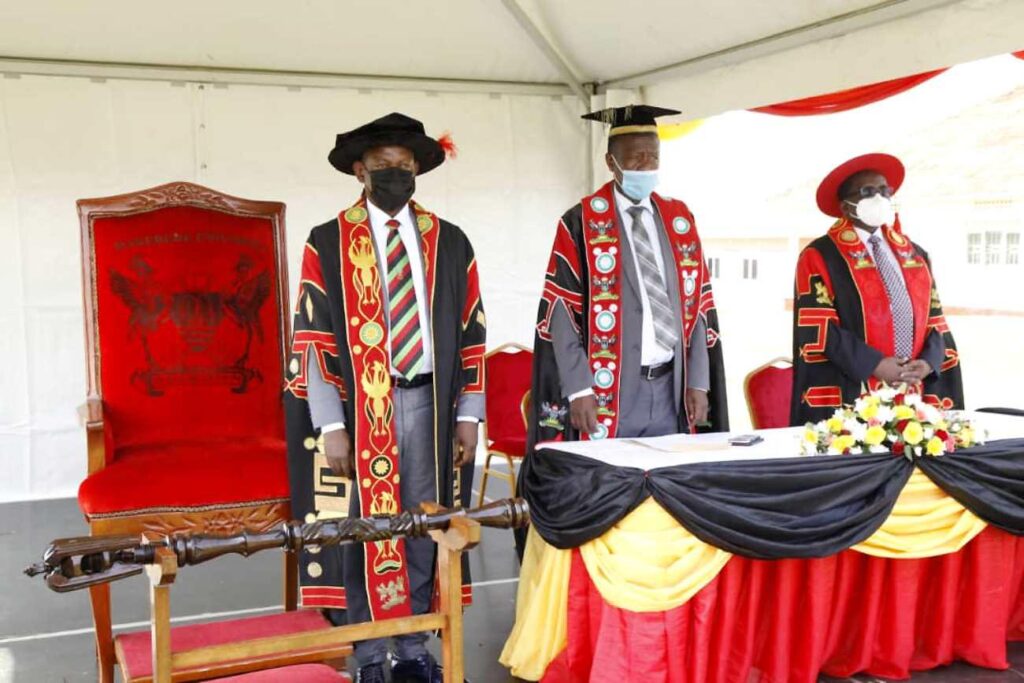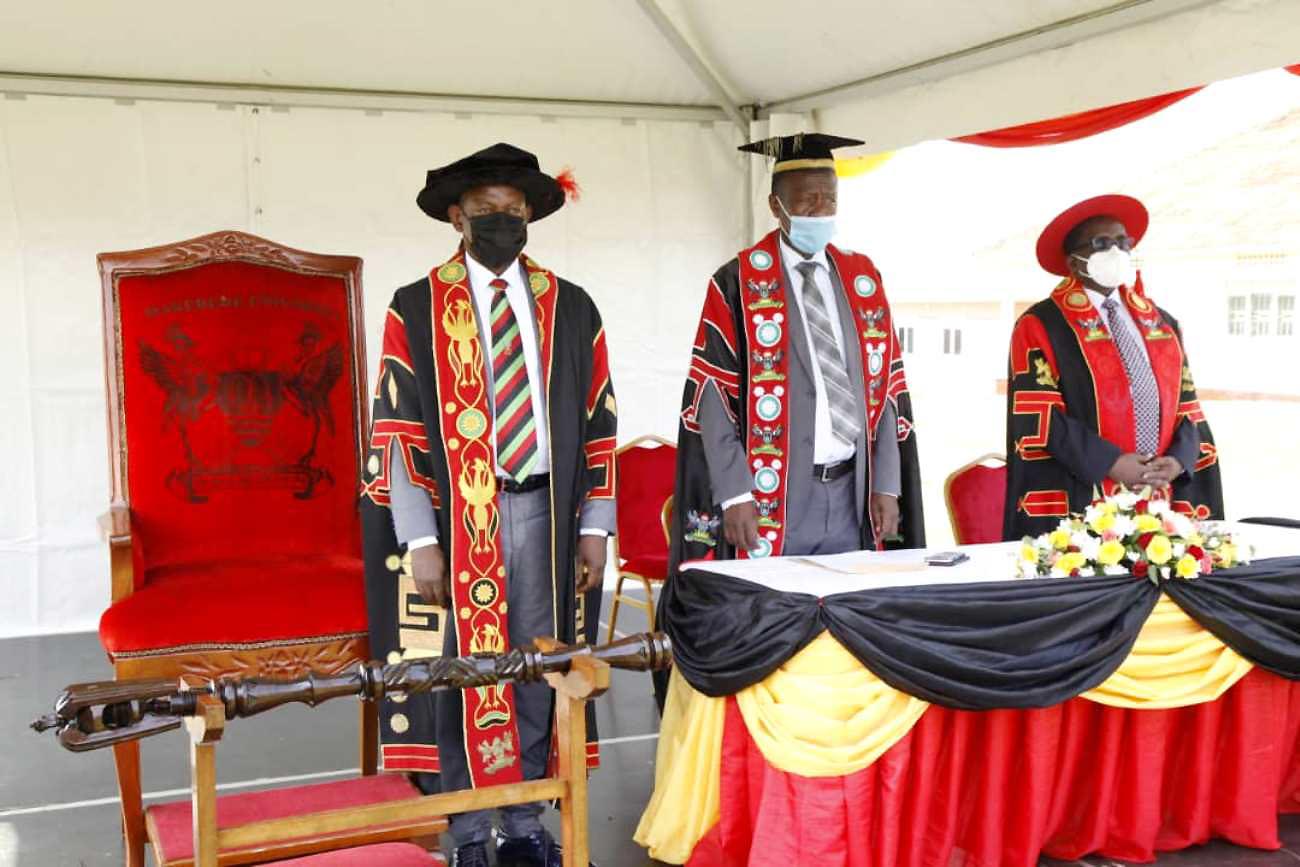 "I am extremely pleased that Makerere University, through those innovative approaches, has developed and launched the alternative approach to building human capital and transferring knowledge to enterprises in communities.
"I would like to encourage all those involved in skills development to adopt methodologies that transform those trainees that go through these programs in ways that enable them also transform the societies they live in" read the Minister's remarks.
She further noted that commissioning of the CoVAB@50 celebrations was both timely and rewarding. "The commissioning of the college innovations indeed has made meaning. This is a true path to growth of an Academic and Development College of the University, and we congratulate you again."
Addressing the congregation as Chancellor, Prof. Barnabas Nawangwe congratulated CoVAB alumna and incoming Minister of Science, Technology and Innovation (MoSTI) under the Office of the President, Dr. Monica Musenero upon her recent appointment. "We thank His Excellency the President for identifying you. Science is in good hands."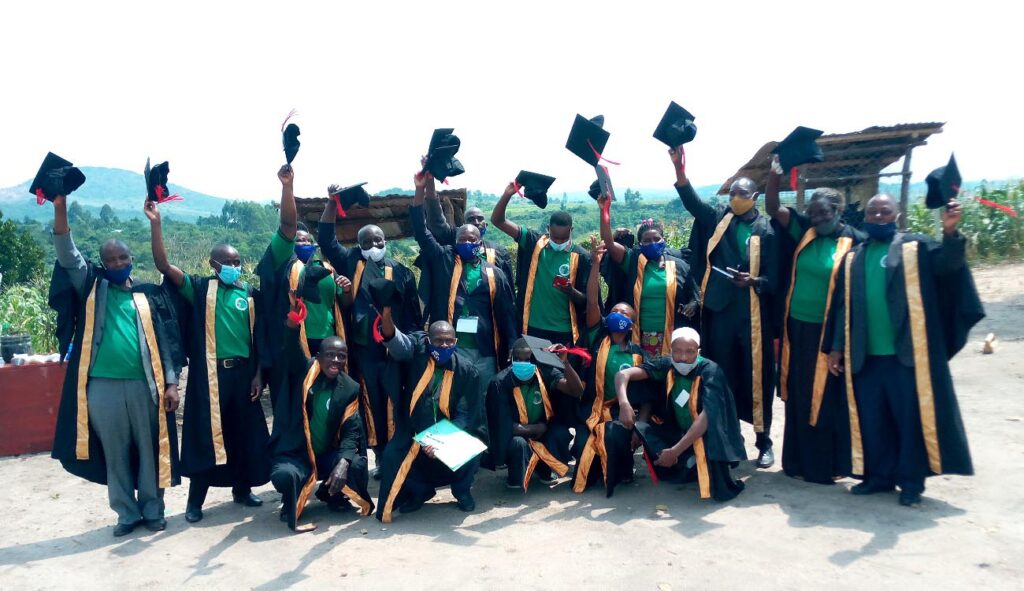 Prof. Nawangwe urged Dr. Musenero to address the structures of managing research and innovation in Uganda, "including the role of the Uganda National Council for Science and Technology and the apparent need to establish a Research Council for Uganda."
In the same breath he thanked the outgoing and pioneer Minister of Science, Technology and Innovation, Hon. Dr. Elioda Tumuwesigye, for his role in ensuring that the ministry is empowered to carry out its mandate.
The Chancellor congratulated CoVAB upon training the bulk of Veterinary Doctors in Uganda over the last 50 years and more recently, Laboratory Technologists at the highest level. He recognised Makerere University's obligation to contribute to the economic self-determination of Uganda and thanked CoVAB for conducting research that addresses hindrances to national development, especially in the livestock industry.
"The anti-tick vaccine is one of such innovations which will solve the huge problem of tick-borne diseases that have caused enormous losses to our farmers. There are many other problems on which the college is researching and we thank you for the enthusiasm" he added.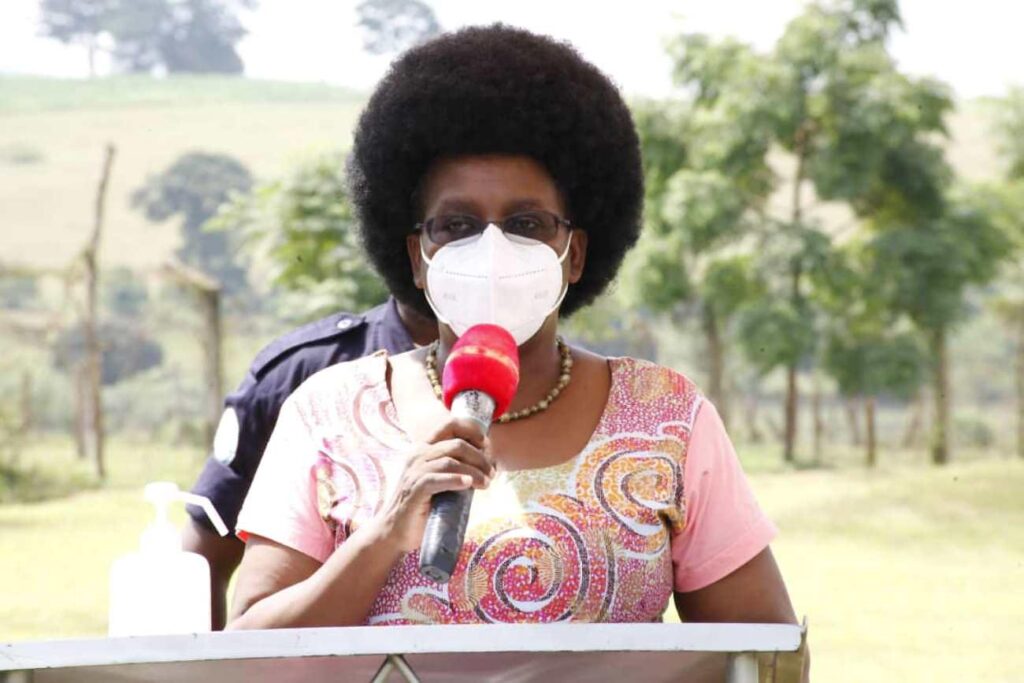 The Chancellor commended CoVAB for being the vanguard of transformation of the grassroots communities through the SPEDA model. "I urge Government to fund this important initiative so that it can more meaningfully contribute to solving the big problem of youth unemployment."
In her remarks, Dr. Monica Musenero commended the Principal, CoVAB, Prof. John David Kabasa for fulfilling the College's dream of enabling the masses who drop out of the education value chain as well as those who complete education but have no skills for livelihood, to attain certification in agribusiness entrepreneurship.
"Many people attain academic success and write papers, publish and they become professors but without demonstrable impact on their nation. You have shown by the thousands that you have touched nationwide that indeed you are a professor of national transformation. Congratulations," remarked Dr. Musenero.
She therefore congratulated the teams at CoVAB and AFRISA upon successfully conceiving and executing a model that is non-traditional, informal, not easily understood and not documented in any textbooks.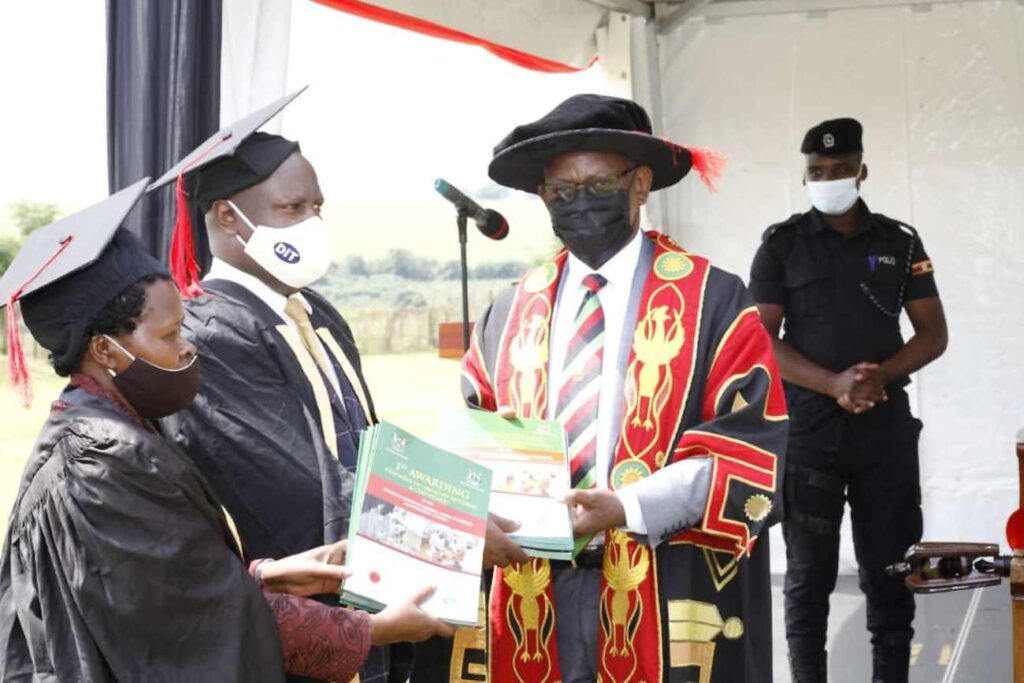 As Minister, Dr. Musenero noted that witnessing thousands of individuals from across the country whose skills had been honed through a university programme receiving certificates gave her a lot of hope and material to embark on her tenure with. "I will be looking forward to harnessing these resources as we initiate work on the next leg of Science, Technology and Innovation in the country under the President's Office."
The invitation to the Principal, CoVAB to present students for the award of the ordinary diplomas, ordinary certificates and artisan certificates was given by the Deputy Vice Chancellor (Academic Affairs), Dr. Umar Kakumba. He congratulated the awardees upon successfully completing their respective courses and graduating with evidence on an enterprise.
Prof. Kabasa clarified that the approach used to train the day's awardees was not simply a vocational skilling. "The combination of action research with knowledge transfer, skilling, plus assessment and accreditation processes done by organs like the DIT (Directorate of Industrial Training, MoES) has given us this result, for the University to provide true leadership and transformation of the community."
Present at the celebrations were the Director, DIT, MoES-Mr. Byakatonda Patrick and the Deputy Commissioner Social Services Development, MoES Madam Elizabeth Bateme who have worked through the Academic-Community-Public-Private-Partnership model to ensure that students graduate as entrepreneurs with micro enterprises.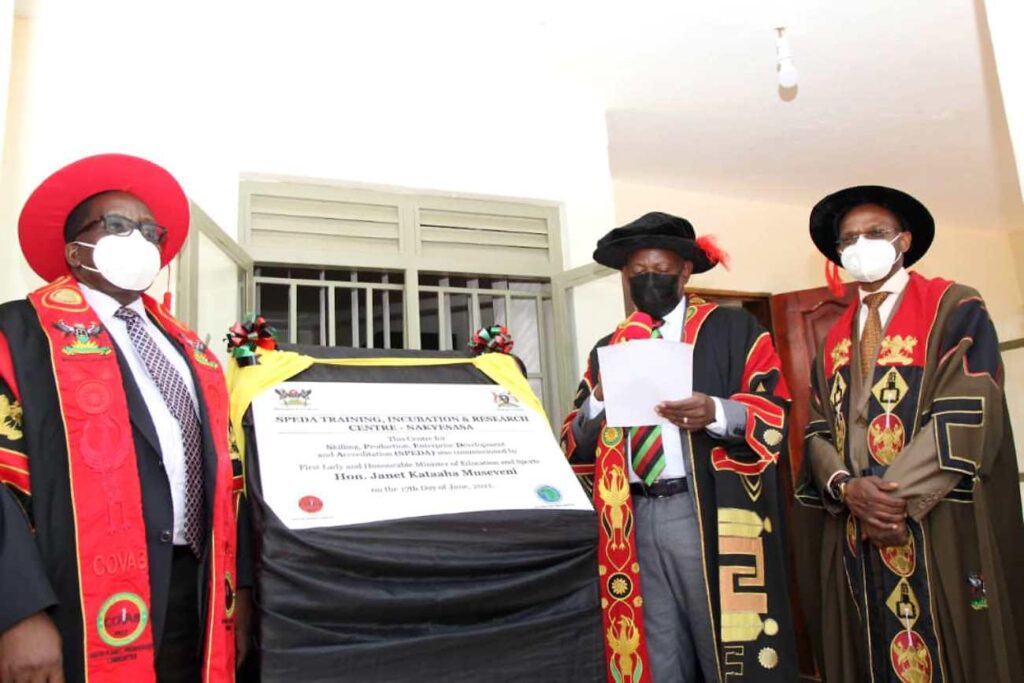 Prior to presiding over the ceremony, Prof. Barnabas Nawangwe, on behalf of the First Lady and Minister of Education and Sports officially commissioned the SPEDA Training, Incubation and Research Centre – Nakyesasa.
UNMA Advisory on Agriculture and Food Security Jun-Aug 2021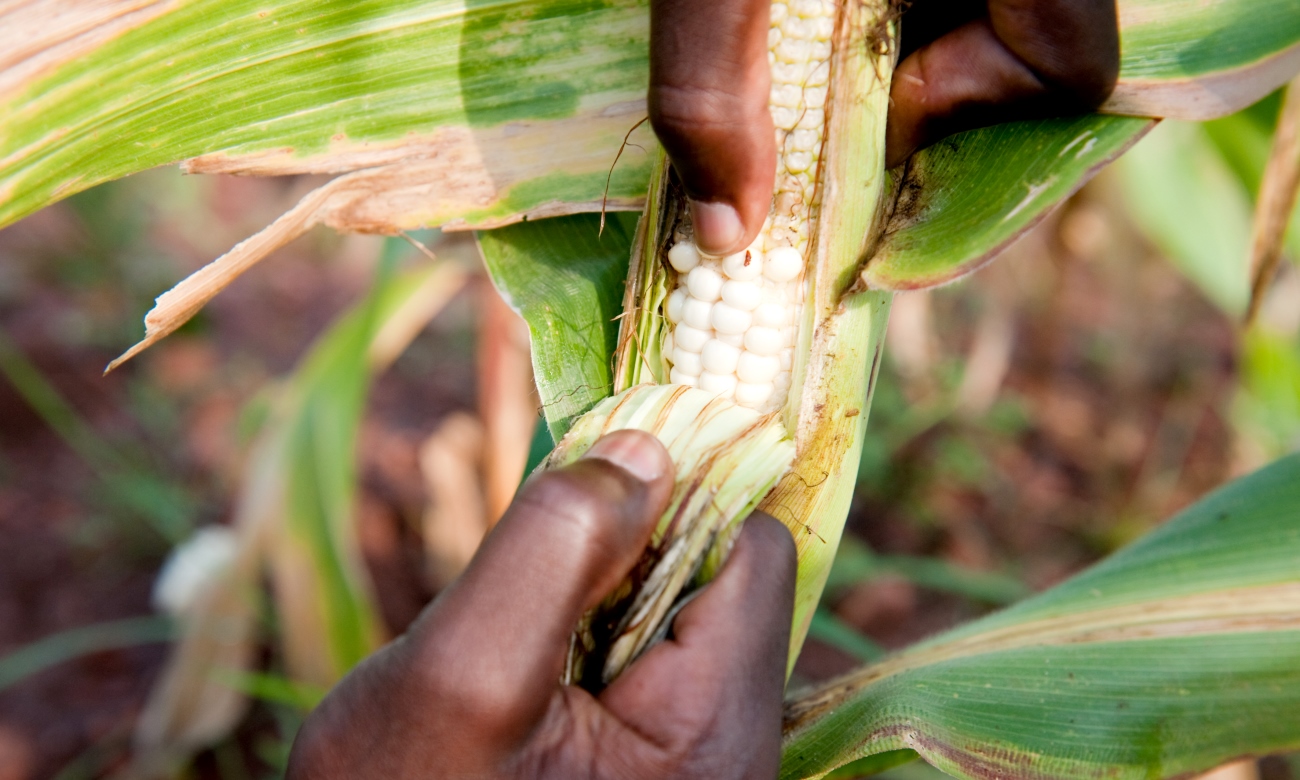 The Uganda National Meteorological Authority (UNMA) on 7th June 2021 released the seasonal rainfall outlook for the June-July-August (JJA) 2021 period. Contained in the outlook were advisories to various strategic sectors of the economy.
Particularly, the advisory to the Agriculture and Food Security sector was;
JJA season is often part of the normal dry season in the areas of South-western, western, parts of the eastern, and central Uganda. The farming communities in these areas are therefore advised to be vigilant during post-harvest handling by considering proper drying of the harvest on clean surfaces, use of tarpaulins and drying on racks;
Preparation of good storage facilities of produce to avoid compromising on quality and safety;
Channeling of the run-off water into the gardens in order to maximize on the soil moisture conservation;
For those areas where near normal to above normal rainfall is expected (most parts of northern and eastern Uganda), farmers are encouraged to continue with regular weeding, pest and disease surveillance and control;
Due to the expected enhanced rainfall in those areas, water logging and proliferation of fungal and bacterial crop diseases are likely to occur.
Open drainage channels around household and gardens to reduce risks from stagnant water causing damage to root tuber crops;
Flash floods and waterlogging are highly anticipated to occur in low lying areas expected to receive enhanced rainfall such as Katakwi and Kapelebyong. Therefore, communities are encouraged to keep watch over their crops, animals and property;
In Karamoja sub-region, where wetter conditions are expected, the pastoral communities are advised to diversify into boosting the production of cereals (sorghum, millet, and maize), beans, and ground nuts and sustain pasture availability for livestock.
Please see Downloads for the detailed outlook.