Kabanyolo hosts first collaborative GMO Biosafety Risk Assessment Training Workshop
It was a sunny Friday afternoon at the Faculty of Agricultural Sciences, Makerere University Kampala , Kabanyolo campus where applause accompanied the jovial award ceremony as participants from eleven countries in Africa (including Uganda) received their certificates of participation.

It was a sunny Friday afternoon at the Faculty of Agricultural Sciences, Makerere University Kampala , Kabanyolo campus where applause accompanied the jovial award ceremony as participants from eleven countries in Africa (including Uganda) received their certificates of participation.
The five day workshop running from 19th to 23rd October 2009 under the theme "Introduction to GMO Biosafety Risk Assessment" saw participants cover topics on biosafety in a legal and regulatory context, with emphasis on Africa; the authorization process; risk analysis and problem formulation; assessment and management of identified risks to humans and the environment; agricultural biotechnological techniques; experimental design; and management of quarantine facilities.
The workshop was the result of a collaboration between BiosafeTrain and the International Centre for Genetic Engineering and Biotechnology (ICGEB www.icgeb.org). Speaking on behalf of BiosafeTrain, Dr. Gabor L. Lovei, the Project Leader based at Aarhus University, Denmark emphasized that Africa can only be independent of external influence if it has the capacity to develop its own biotechnological capability through equipping scientists working in national research institutions and biosafety regulatory officials with practical skills.

BiosafeTrain (www.biosafetrain.dk) is a DANIDA-funded Enhancement of Research Capacity (ENRECA) project that assists East African countries to make informed, responsible decisions about the adoption of transgenic plants by enhancing their capacity in the area of biosafety and ecological impact assessment. BiosafeTrain collaborates with scientists from the University of Nairobi and Kenya Agricultural Research Institute in Kenya, Makerere University in Uganda, University of Dar es Salaam in Tanzania, and Aarhus and Copenhagen Universities in Denmark.
Dr. Lovei further expounded on the three pillars through which Biosafe Train aims at improving biotechnical capacity
a) To develop and improve infrastructural capacity and upgrade existing biosafety or biotechnology facilities. These facilities will i.e. Green houses and laboratories will have multiple uses and better guarantee from training sustainability even after the project concludes. So far these include
i) Renovation and reequipping of an Insect Proof Laboratory at Kabanyolo
ii) Laboratory and glasshouse construction in Kenya and Tanzania
b) Offer MSc and PhD fellowships in Biosafety with joint African- Danish supervision at local universities and perform relevant research projects locally. The project started in December 2004 and is currently in its second phase. The expected duration is 9-12 years by which time the collaborating countries will have trained personnel, protocols and facilities that enable them to fulfill their obligations under the Cartagena Protocol on Biosafety. So far 19 scholarships have been awarded (13 MSc, 6 PhD) to students from Uganda, Kenya and Tanzania.
c) Offer either general or specialized short-term training courses according to needs identified. So far, the project held 6 such courses in Kenya, Tanzania, Uganda, and Niger, for students, scientists, and regulatory organizations.
Dr. Dennis Ndolo Obonyo, a Biosafety Specialist representing ICGEB, and based in its Cape Town component, spelled out the Centre's philosophy regarding the products of modern biotechnology – which is to provide scientifically- and technically-sound unbiased information to nationals and governments of its Member States.
Last year, the ICGEB was awarded a grant from the Bill & Melinda Gates Foundation to help support the development of effective safety and regulatory systems for biotechnology in sub-Saharan Africa. Working primarily out of its new Cape Town facility, the ICGEB-Gates biosafety capacity building project is enhancing national GMO regulatory capacity by using a four-pronged approach:

Organising practical training workshops, with the recently concluded Kampala chapter being the inaugural one. There are four more such training workshops planned for 2010 and two in 2011.

Offering 1-year MSc "Risk Assessment of GM Crops" fellowships. So far, six fellowships have been awarded at the University of Aberystwyth (UK) and another five are available for next year. The fellowships target mainly individuals whose roles impact directly on biosafety regulatory systems and scientific advisory committees.

Offering short-term (1-2 years) research fellowships, which address issues pertinent to the regulation of genetically modified crops on the continent by generating scientific information relevant to regulatory advisory bodies in sub-Saharan Africa.

Funding the participation of scientists and regulators in regional and international biosafety conferences.
In his concluding remarks, Dr. Obonyo emphasised that the project is driven by a bottom-up approach where project activities are responsive to locally-identified needs of scientists and representatives of National Competent Authorities (NCAs) in the region. Therefore, the project is keen to work with key biosafety initiatives in the region and aims at ultimately having a pool of stakeholders well-trained in biosafety aspects of key relevance to the region.
Noting some experiences from the recently concluded training, Dr. Lovei was glad that participants had realized the importance of experimental design and how to handle research data. He also reckoned that it was a good discussion group as it consisted of half students and half trainers with senior experience in the biotechnology field. He also identified the need to modify the training content with each proceeding training course seeing as the biotechnology field is evolving very fast.
Finally, as an ecologist for the last 30 years, Gabor couldn't help but observe that ecology has an important role to play in the spread of GMOs and biotechnology noting that GMOs will unavoidably have to share an environment with indigenous species.
Images courtesy of BiosafeTrain
4th Call For Applications: MURBS Departmental Ambassadors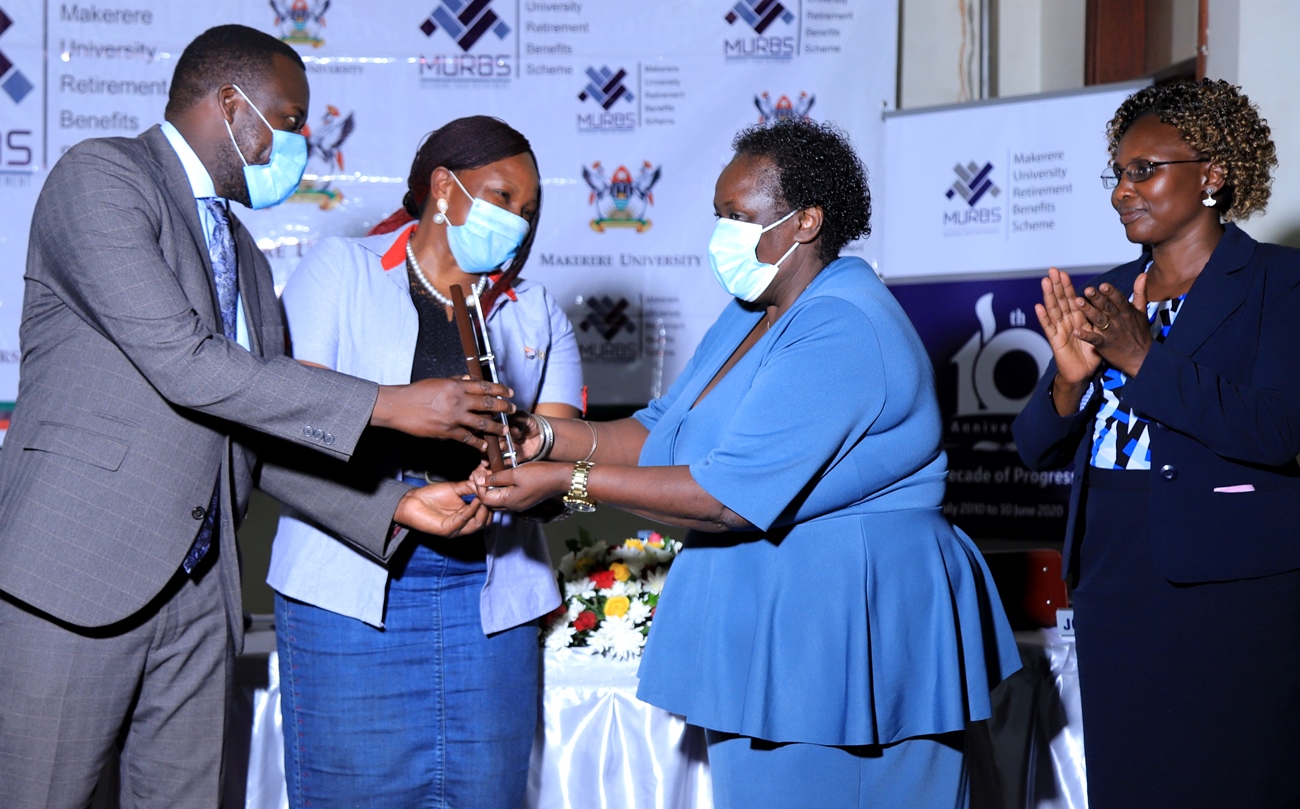 In February 2018, the Makerere University Retirement Benefits Scheme (MURBS) launched the Departmental Ambassadors Programme. MURBS hopes to use this Ambassadors Programme to engage more directly with its membership and enhance member education. MURBS further perceives this Programme as a means to mitigate succession planning risks.
MURBS Fund Value continues to grow, and as at 31st March 2021, it stood at Ushs 235.5bn as compared to Ushs 209.6bn as at 30th June 2020. Given this growth, there is increased need for prospective Trustees, who are well equipped with relevant knowledge and skills, and with practical exposure to the management and governance of MURBS.
Eligibility
Must be employed by the University on permanent terms
Must be an Active Member of the Scheme (currently contributing to the Scheme) and appear on the Official Register of the MURBS Active Membership as at 30th April 2021.
Must be willing to commit time to trainings and other ambassadorial activities organised by the Scheme.
Mode of training for 4th Cohort of Ambassadors
Training for this (4th) Cohort of Ambassadors is envisaged to be conducted over the zoom online platform only, due to Covid-19 restrictions. The Scheme does not envisage any face-to-face interactions.
Tenure of Office & Termination or Withdrawal
There is no tenure of office for the Departmental Ambassador. As long as a member is willing to continue serving as an Ambassador, and the Ambassador continues to satisfy the eligibility criteria above, she or he will remain a MURBS Ambassador.
How to Apply
Interested members should complete the MURBS Departmental Ambassador Application Form 01-0218. The completed Form together with the requested attachments should be sent to info[at]murbs.mak.ac.ug and copy to wilber.naigambi[at]mak.ac.ug no later than 5:00 p.m. on Monday, 14th June 2021. We discourage hand delivery of applications.
Confirmation/Approval Process
MURBS shall acknowledge receipt of each application received within 12 hours and will respond to the applicants to confirm the status of their application in writing (by e-mail). Upon approval of the application, the name of the approved Ambassador together with the Department and School/Unit will be updated on the list of the MURBS Departmental Ambassadors in the Group 4 category and published on the MURBS website.
NOTE: There is no limit as to the number of ambassadors that MURBS can have in a department.
Please see Downloads for the detailed call and application form.
Chair Council Communication on Closure of Makerere University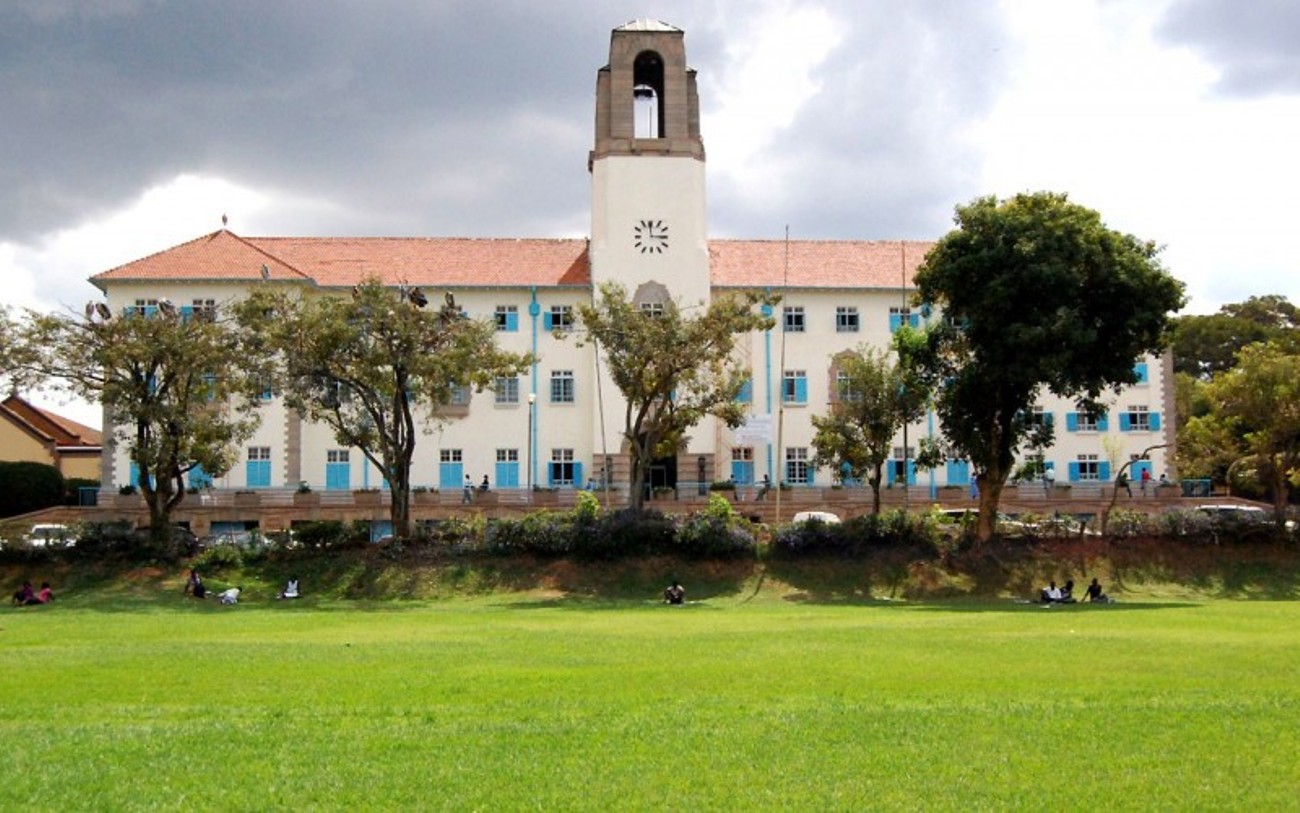 7th June 2021
All Members of Staff
All Students and Stakeholders
Makerere University
RE: CLOSURE OF MAKERERE UNIVERSITY
Following the address to the Nation by H.E. Yoweri Kaguta Museveni, President of Uganda, on 6th June 2021, this is to inform you that the University will be closed with effect from today 7th June 2021 for 42days.
During the closure, the University shall observe a 30% physical presence of staff while other faculty and administrative staff shall continue to work online.
Management will inform staff and students on the implementation of teaching, learning, and research activities online. Construction activities shall continue as per the President's directives and with strict adherence to the COVID-19 SOPs.
Yours sincerely,
Lorna Magara (Mrs.)
Chairperson, Makerere University Council
RUFORUM: Transforming Higher Education Videos and Links