Exclusive Independence Art Exhibition at MTSIFA
Below is an extract from the message that the then Prime Minister of Uganda, the Hon A.M. Obote wrote for the special Independence edition of the Uganda Argus in 1962;

Below is an extract from the message that the then Prime Minister of Uganda, the Hon A.M. Obote wrote for the special Independence edition of the Uganda Argus in 1962;
"At the turning-point in the history of Uganda, I hope that all our friends will join with me in bestowing upon the new, independent Uganda our prayers and hopes for peace, prosperity and a growing strength in her now role in international affairs. Uganda has many friends, both within her borders and outside. With the goodwill of all who wish to see her prosper, Uganda will go forward from strength to strength."
After the October 1962 historic event days have turned into years and years into decades. It therefore comes as no surprise that this week Uganda is commemorating its 47th Independence Anniversary.
Born in the 1950's and growing up in the residential suburb of Kololo I, at an early age, always looked forward to the celebrations that were held in the grounds of Kololo airstrip.
However in the last four decades Independence anniversaries can hardly be equated to celebrations. Rather, they have now become occasions for people to pause, for a moment, and look back along the path we have traveled and to reflect on what may be in store for future generations.
As a nation, we have experienced happenings that have either heralded us as champions for a just cause or ridiculed us and questioned our founding position as a democratic state.
This week, the Makerere Art Gallery, in an exclusive art exhibition is commemorating Uganda's Independence anniversary. This group of artists from various age groups and artistic backgrounds has done what they do best.
They have made visual statements that speak louder than words.
A few highlights to whet your appetite.
Notwithstanding the artists' original concepts when they executed the works, I am tempted to make some subjective socio-political interpretations on some of the works displayed.
When two cocks begin to fight there is literally no stopping until one succumbs to defeat .The victor gains space(usually within a clearly defined perimeter) and asserts his authoritative presence as the defeated cockerel slinks away with a bloodied head and comb. Even in the simple life of such lowly creatures there is a chain of command that is earned through brute force.
It is only when the cockerel is 'slaughtered' for a meal or becomes too old to 'rule' that another younger cock can ably take over.
I don't know about you but that is what I experience in my mind when I behold Ssali Yusuf's painting. Two great cocks face each other in a flurry of bright red and yellow colours that speak about the passion with which these cocks fight for leadership positions.
A cock, whether in Uganda or any other country in Africa, has the same mannerism when it comes to the issue of leadership.
Sounds familiar?
An abstract painting titled 'Mother cow' got me thinking about a mother cow that 'hides' its milk from the farmer who does not feed and treat it well.
It sounds ironical but the truth of the matter is that one can't expect milk from a cow that one does not feed.
In simple terms the 'cow' and the 'farmer' have to understand that they both need to work at their roles for anything good to come out of the partnership! People… it's about working together!
In the midst of apartheid South Africa, Alan Paton wrote a book whose title Cry, the Beloved Country makes one wonder and ask "why?" about the socio-economic imbalances that were then and still is, prevailing in South Africa.
Although Martin Luther King Jr asserted that man should be judged by the content of his character rather than by the colour of his skin, for whatever social, political, economic and religious upheavals, those with the same skin colour often are the worst offenders of discrimination.
Reading between the lines of a text is no different than looking beyond the visual representations that you will encounter in this Art Exhibition. Whether you agree with me or not, life is amazingly interesting when one looks at it through the eyes of artists.
Take a moment to reflect on what being independent is all about during this weekend marking the nation's 47th Independence anniversary.
Enjoy!
Maria Alawua Openyto,
Lecturer, Department of Painting and Art History,
Margaret Trowell School of Industrial and Fine Art.
Click here for your invitation.
4th Call For Applications: MURBS Departmental Ambassadors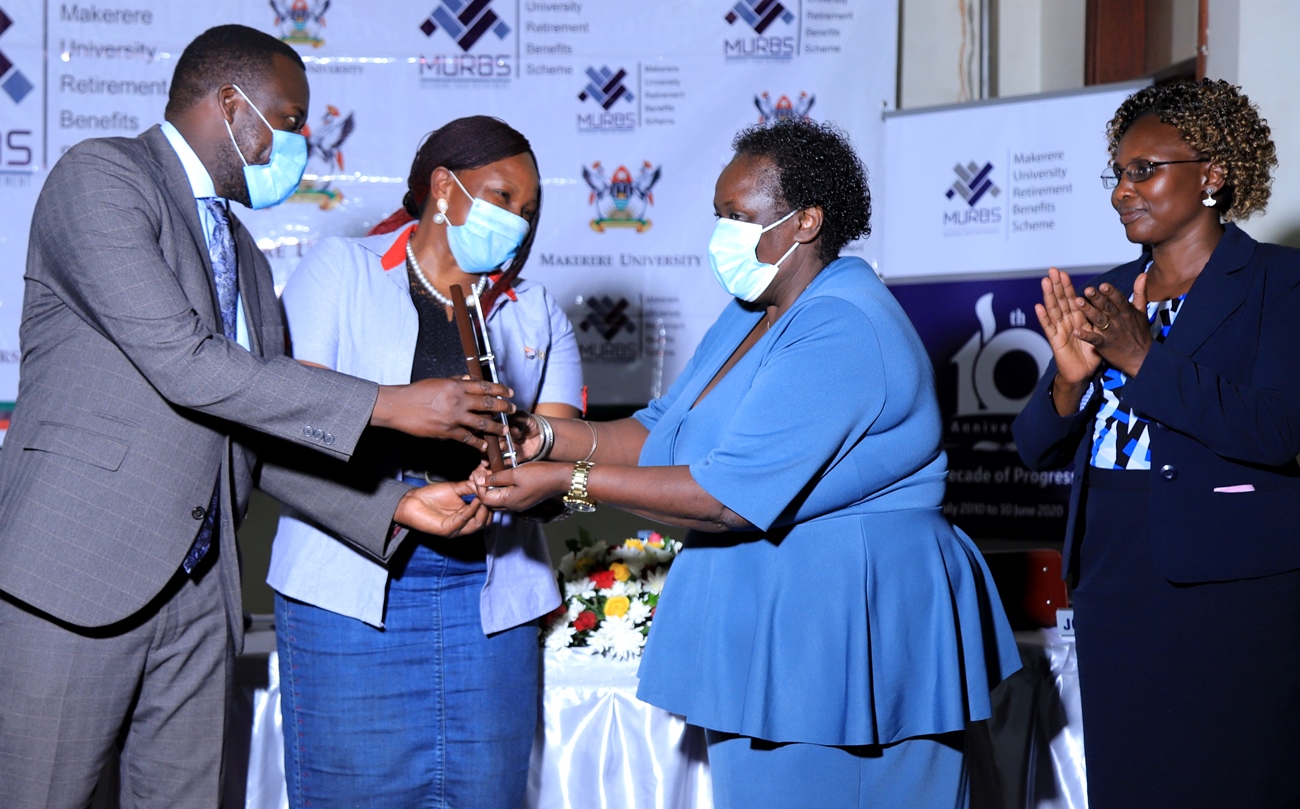 In February 2018, the Makerere University Retirement Benefits Scheme (MURBS) launched the Departmental Ambassadors Programme. MURBS hopes to use this Ambassadors Programme to engage more directly with its membership and enhance member education. MURBS further perceives this Programme as a means to mitigate succession planning risks.
MURBS Fund Value continues to grow, and as at 31st March 2021, it stood at Ushs 235.5bn as compared to Ushs 209.6bn as at 30th June 2020. Given this growth, there is increased need for prospective Trustees, who are well equipped with relevant knowledge and skills, and with practical exposure to the management and governance of MURBS.
Eligibility
Must be employed by the University on permanent terms
Must be an Active Member of the Scheme (currently contributing to the Scheme) and appear on the Official Register of the MURBS Active Membership as at 30th April 2021.
Must be willing to commit time to trainings and other ambassadorial activities organised by the Scheme.
Mode of training for 4th Cohort of Ambassadors
Training for this (4th) Cohort of Ambassadors is envisaged to be conducted over the zoom online platform only, due to Covid-19 restrictions. The Scheme does not envisage any face-to-face interactions.
Tenure of Office & Termination or Withdrawal
There is no tenure of office for the Departmental Ambassador. As long as a member is willing to continue serving as an Ambassador, and the Ambassador continues to satisfy the eligibility criteria above, she or he will remain a MURBS Ambassador.
How to Apply
Interested members should complete the MURBS Departmental Ambassador Application Form 01-0218. The completed Form together with the requested attachments should be sent to info[at]murbs.mak.ac.ug and copy to wilber.naigambi[at]mak.ac.ug no later than 5:00 p.m. on Monday, 14th June 2021. We discourage hand delivery of applications.
Confirmation/Approval Process
MURBS shall acknowledge receipt of each application received within 12 hours and will respond to the applicants to confirm the status of their application in writing (by e-mail). Upon approval of the application, the name of the approved Ambassador together with the Department and School/Unit will be updated on the list of the MURBS Departmental Ambassadors in the Group 4 category and published on the MURBS website.
NOTE: There is no limit as to the number of ambassadors that MURBS can have in a department.
Please see Downloads for the detailed call and application form.
Chair Council Communication on Closure of Makerere University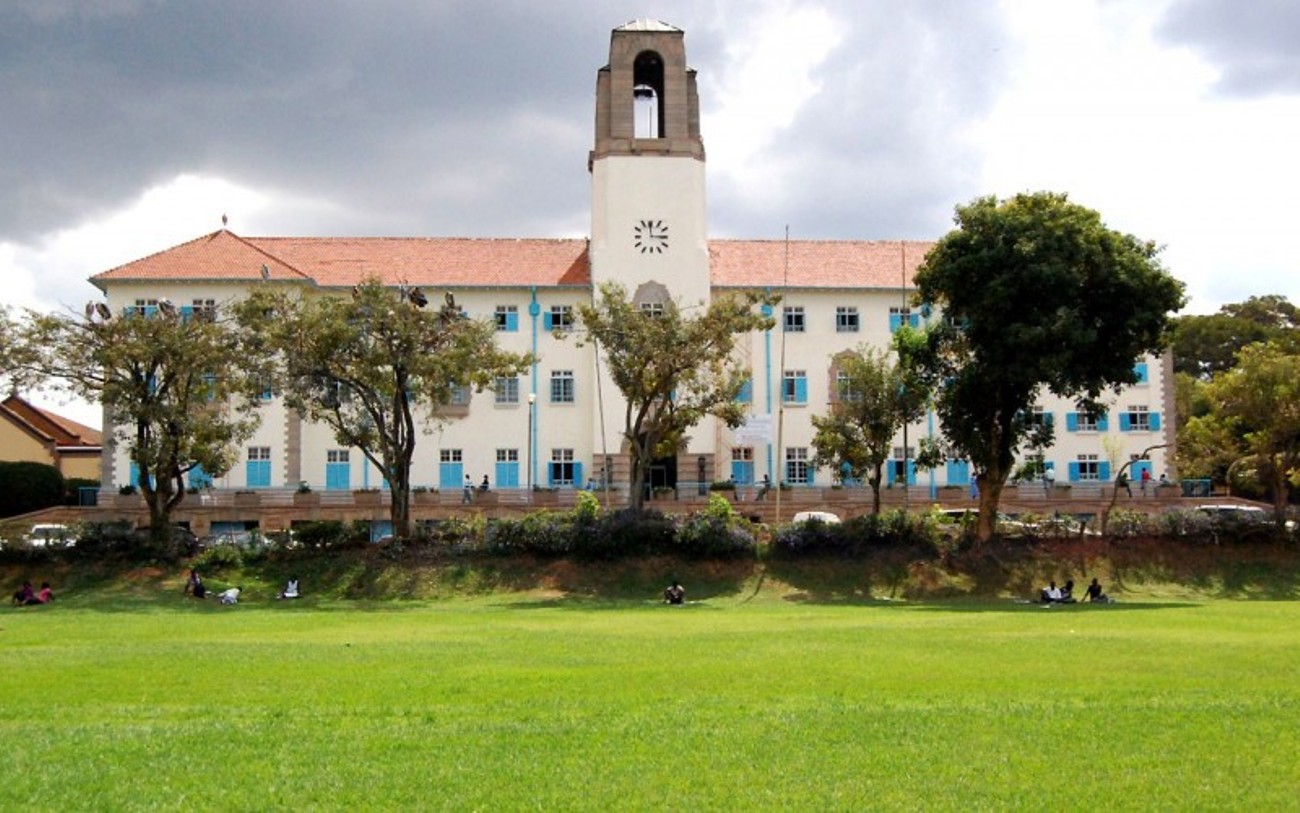 7th June 2021
All Members of Staff
All Students and Stakeholders
Makerere University
RE: CLOSURE OF MAKERERE UNIVERSITY
Following the address to the Nation by H.E. Yoweri Kaguta Museveni, President of Uganda, on 6th June 2021, this is to inform you that the University will be closed with effect from today 7th June 2021 for 42days.
During the closure, the University shall observe a 30% physical presence of staff while other faculty and administrative staff shall continue to work online.
Management will inform staff and students on the implementation of teaching, learning, and research activities online. Construction activities shall continue as per the President's directives and with strict adherence to the COVID-19 SOPs.
Yours sincerely,
Lorna Magara (Mrs.)
Chairperson, Makerere University Council
RUFORUM: Transforming Higher Education Videos and Links