A variety of research projects are taking place across the University. In the following section, we highlight some of them.
A variety of research projects are taking place across the University. In the following section, we highlight some of them.
Sida/ SAREC support of Capacity Building for Research
Makerere University with support from Sida/SAREC has undertaken several research projects in the Faculties of Social Sciences, Agriculture, Medicine and Technology. The key focus of support was on research and PhD supervision in the various areas as outlined below:
Faculty of Agriculture
Focus of support was on utilization of urban market crop waste on crop/livestock production system in the Lake Victoria region. The following projects are supported:
Livestock nutrition and husbandry project
Urban crop waste soil fertility inputs in urban and peri- urban Agricultural systems
Integrated pest management following use of crop-wastes
Social- economic implications of market waste utilization in urban and Peri-Urban Agriculture
Faculty of Medicine
The following research areas are supported:
Molecular Biology of Malaria
Clinical Pharmacology of Malaria
Degenerative Diseases, particularly cancer
Reproductive Health and HIV/AIDS
Mental Health
Faculty of Social Science
Focus of support was on "Consolidating Peace and Development in the Lake Victoria Regions and its Environments: The National and Local responses to Transformation from Turmoil to a more sustainable development process.'' The following were the specific Research areas:
Uganda's Foreign Policy in the Security Complexes in the Great Lakes Region from 1986
Agricultural Liberalisation, Gender Relations and Livelihood patterns in Central Uganda
Gender vulnerability to HIV/AIDS and changes in risk behaviour
Faculty capacity building Fund
Conflict and Post conflict reconciliation in Uganda
Public Policy, changing Gender Relations, Ideologies and Identities in Uganda
The Political economy of Disease in the context of conflict
Faculty of Technology
The following research areas are supported:
Performance of highway pavements in the Lake Region
Development of Environment Friendly Architecture in the Lake Victoria region
Water quality management and pollution control in Uganda
Characterisation of high temperature ceramic raw materials in Uganda for manufacture of firebricks
Sustainable energy for rural development
Integration of small renewable energy sources
Geographical Information System database for Uganda
Support for research under NORAD Institutional Development Programme
The following research projects have been supported by NORAD
Faculty of Forestry and Nature Conservation

A multidisciplinary approach to encompass a range of species of plants, animals and socio-economic studies of local communities in Budongo Forest

Faculty of Agriculture

Ankole cow and Mubende goat genetic research through the Department of Animal Science, in collaboration with both local and international research institutions.
Directorate of ICT Research Projects include:
Incubator: The Directorate for Information and Communication Technology Support (DICTS) in collaboration with IDRC and SPIDER software development projects
Amategaitu: Amate Gaitu is a community of commercial farmers in partnership with researchers, students, input suppliers, processors, distributors, consultants, investors and service providers, creating, sharing and applying scientific knowledge and technological innovation through supplying high quality, value added dairy, grain and fruit products for the nourishment and health of Africans.
CMUWRP is a Non Governmental not for profit HIV research organization dedicated to finding a safe and effective HIV vaccine. For Details please Visit us at: www.muwrp.org
'Water is Life: Amazzi Bulamu' (2007-2011) is a large multi-disciplinary project comprising a partnership of Irish Higher Education Institutions (Dundalk Institute of Technology, NUI Maynooth, Dublin City University, Trinity College Dublin,Dublin Institute of Technology Bolton St., The Royal College of Surgeons in
Ireland, University College Dublin and Queens University Belfast), Makerere University in Uganda and various NGOs. The goal of the partnership, in support of the Government of Ireland's development goals, is: to build research capacity in Ireland and Africa and to conduct research that supports sustainable water resource
management as a catalyst for sustainable economic and social development in rural Uganda.
The project is funded under the Programme for Strategic Cooperation between Irish Aid and Higher-Education and Research Institutes (2007-2011) and is led by Dundalk Institute of Technology.
The partner institutions wish to recruit 8 PhD researchers as outlined in Table 1, each with a start date of 1st January 2010. All PhDs are fully funded for 36 months and Successful candidates will be required to spend time in both Ireland and Uganda as Part of their course of study. Practical work experience, particularly in a developing Country, would be an advantage for many of the projects.
The PhD scholarships will include:
Relevant taught modules in the first year of study in Ireland
Full guidance in developing the research topic
Supervision by principal investigator in both Ireland and Uganda
PhD fees paid for three years plus laptop computer
Annual stipends to support living expenses in Ireland and Africa
Support to attend one international conference
Support to undertake field work in Uganda, including travel costs to and from Ireland as appropriate.
For more Information Download the following Positions – Questionaires – Details.
UNMA Advisory on Agriculture and Food Security Jun-Aug 2021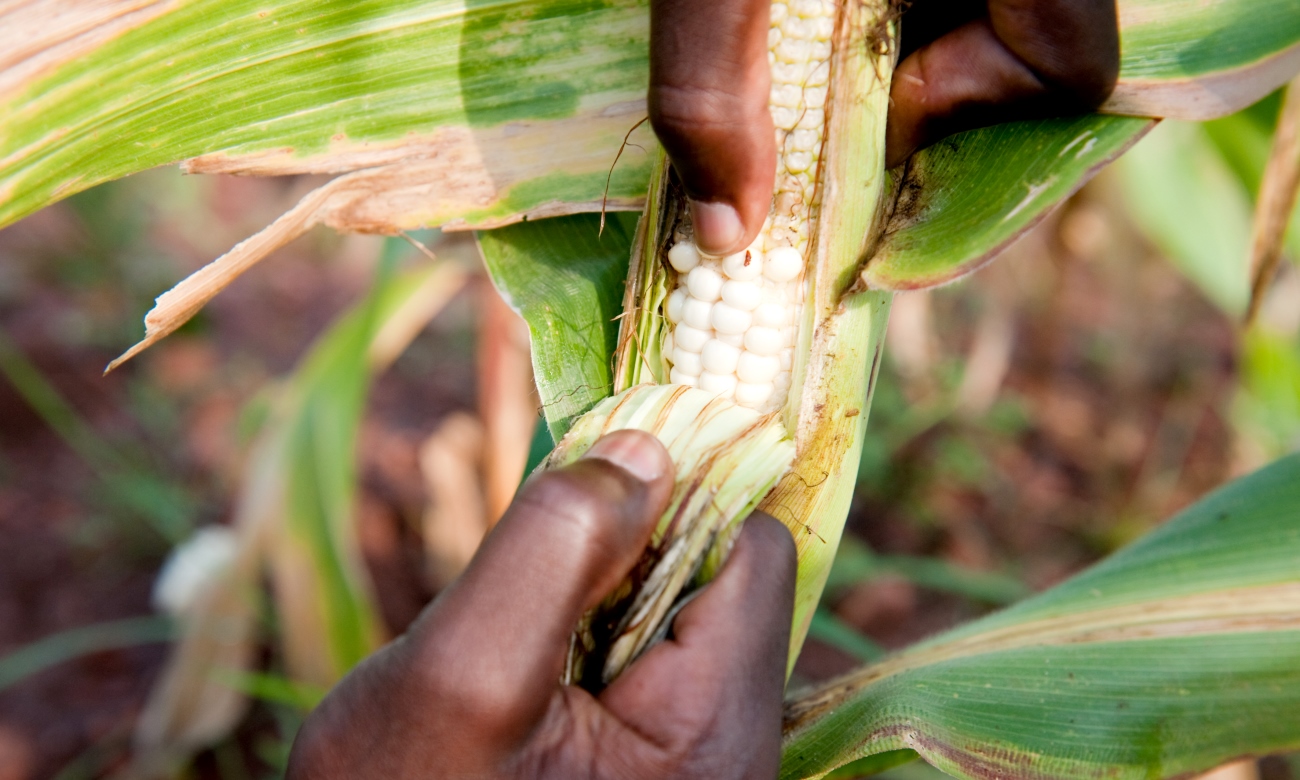 The Uganda National Meteorological Authority (UNMA) on 7th June 2021 released the seasonal rainfall outlook for the June-July-August (JJA) 2021 period. Contained in the outlook were advisories to various strategic sectors of the economy.
Particularly, the advisory to the Agriculture and Food Security sector was;
JJA season is often part of the normal dry season in the areas of South-western, western, parts of the eastern, and central Uganda. The farming communities in these areas are therefore advised to be vigilant during post-harvest handling by considering proper drying of the harvest on clean surfaces, use of tarpaulins and drying on racks;
Preparation of good storage facilities of produce to avoid compromising on quality and safety;
Channeling of the run-off water into the gardens in order to maximize on the soil moisture conservation;
For those areas where near normal to above normal rainfall is expected (most parts of northern and eastern Uganda), farmers are encouraged to continue with regular weeding, pest and disease surveillance and control;
Due to the expected enhanced rainfall in those areas, water logging and proliferation of fungal and bacterial crop diseases are likely to occur.
Open drainage channels around household and gardens to reduce risks from stagnant water causing damage to root tuber crops;
Flash floods and waterlogging are highly anticipated to occur in low lying areas expected to receive enhanced rainfall such as Katakwi and Kapelebyong. Therefore, communities are encouraged to keep watch over their crops, animals and property;
In Karamoja sub-region, where wetter conditions are expected, the pastoral communities are advised to diversify into boosting the production of cereals (sorghum, millet, and maize), beans, and ground nuts and sustain pasture availability for livestock.
Please see Downloads for the detailed outlook.
4th Call For Applications: MURBS Departmental Ambassadors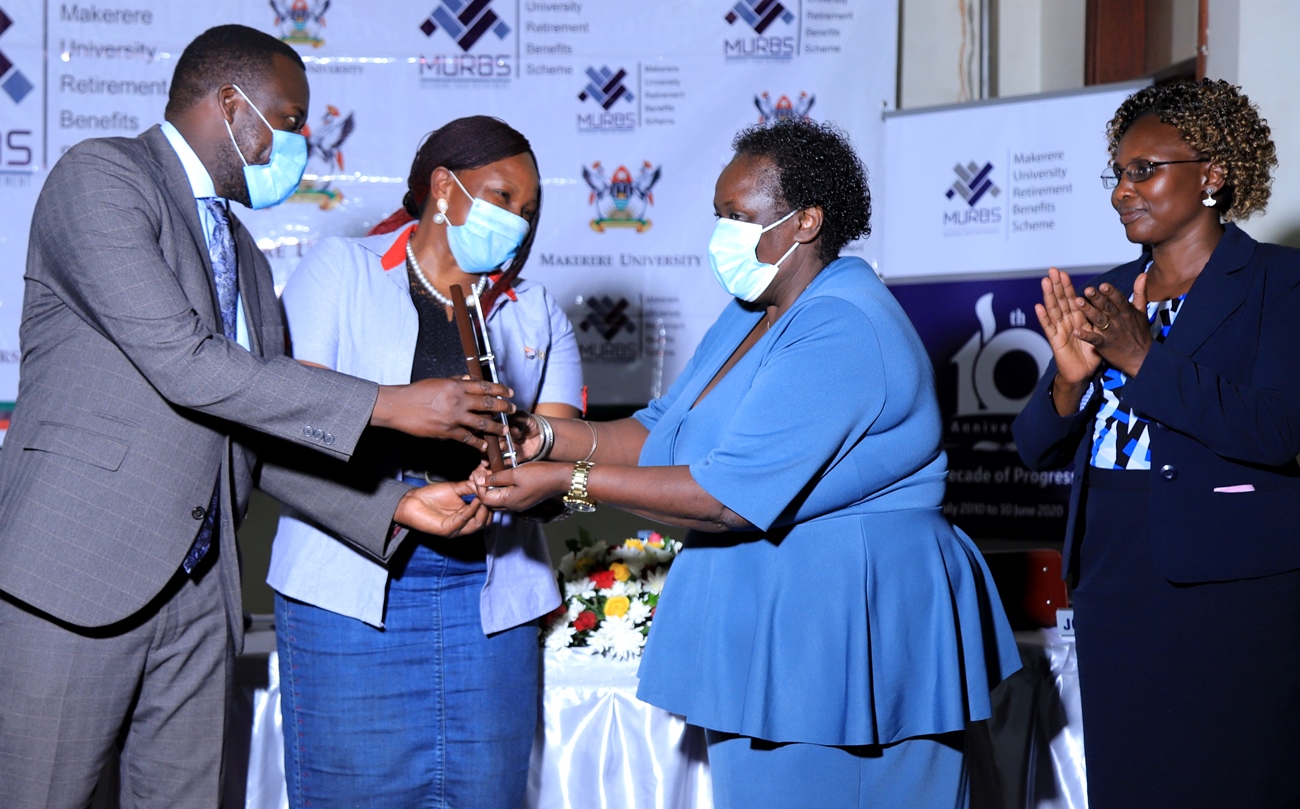 In February 2018, the Makerere University Retirement Benefits Scheme (MURBS) launched the Departmental Ambassadors Programme. MURBS hopes to use this Ambassadors Programme to engage more directly with its membership and enhance member education. MURBS further perceives this Programme as a means to mitigate succession planning risks.
MURBS Fund Value continues to grow, and as at 31st March 2021, it stood at Ushs 235.5bn as compared to Ushs 209.6bn as at 30th June 2020. Given this growth, there is increased need for prospective Trustees, who are well equipped with relevant knowledge and skills, and with practical exposure to the management and governance of MURBS.
Eligibility
Must be employed by the University on permanent terms
Must be an Active Member of the Scheme (currently contributing to the Scheme) and appear on the Official Register of the MURBS Active Membership as at 30th April 2021.
Must be willing to commit time to trainings and other ambassadorial activities organised by the Scheme.
Mode of training for 4th Cohort of Ambassadors
Training for this (4th) Cohort of Ambassadors is envisaged to be conducted over the zoom online platform only, due to Covid-19 restrictions. The Scheme does not envisage any face-to-face interactions.
Tenure of Office & Termination or Withdrawal
There is no tenure of office for the Departmental Ambassador. As long as a member is willing to continue serving as an Ambassador, and the Ambassador continues to satisfy the eligibility criteria above, she or he will remain a MURBS Ambassador.
How to Apply
Interested members should complete the MURBS Departmental Ambassador Application Form 01-0218. The completed Form together with the requested attachments should be sent to info[at]murbs.mak.ac.ug and copy to wilber.naigambi[at]mak.ac.ug no later than 5:00 p.m. on Monday, 14th June 2021. We discourage hand delivery of applications.
Confirmation/Approval Process
MURBS shall acknowledge receipt of each application received within 12 hours and will respond to the applicants to confirm the status of their application in writing (by e-mail). Upon approval of the application, the name of the approved Ambassador together with the Department and School/Unit will be updated on the list of the MURBS Departmental Ambassadors in the Group 4 category and published on the MURBS website.
NOTE: There is no limit as to the number of ambassadors that MURBS can have in a department.
Please see Downloads for the detailed call and application form.
Chair Council Communication on Closure of Makerere University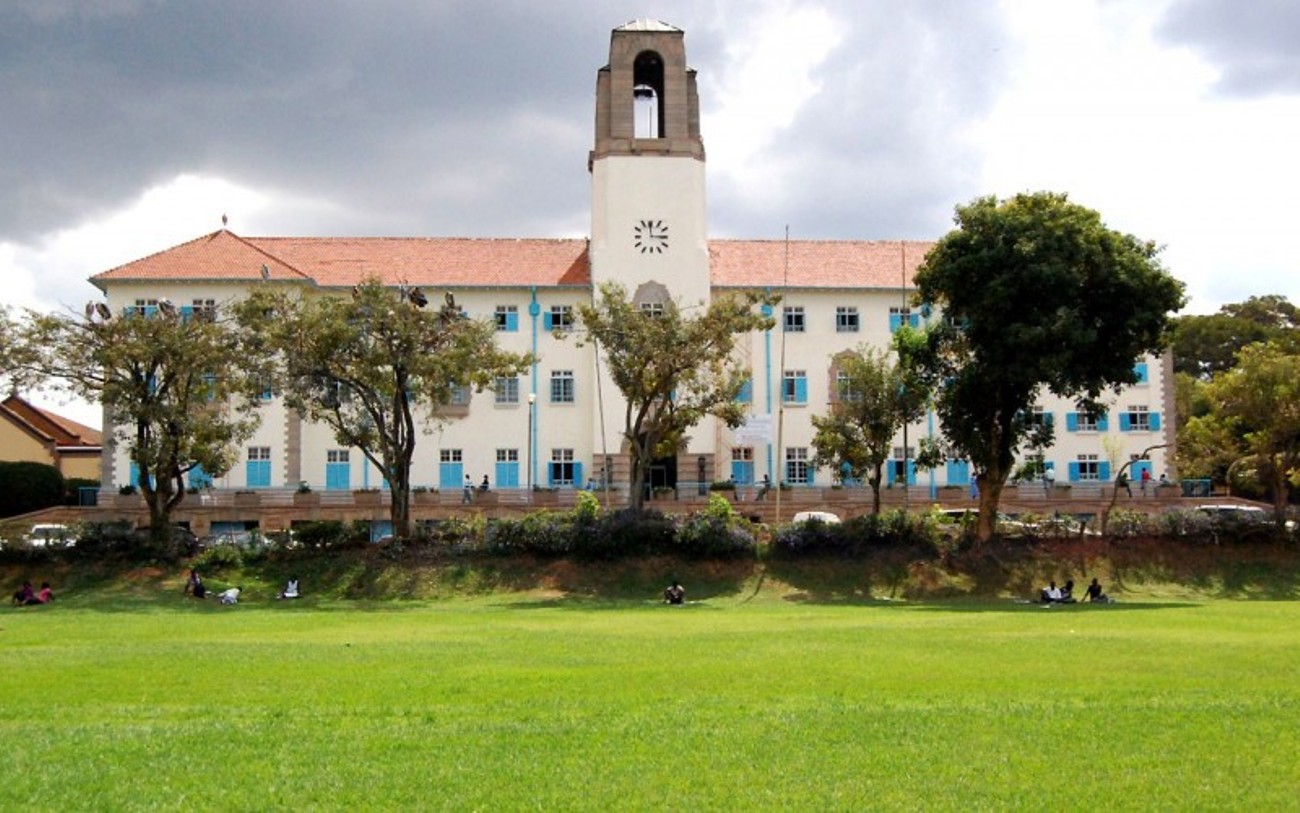 7th June 2021
All Members of Staff
All Students and Stakeholders
Makerere University
RE: CLOSURE OF MAKERERE UNIVERSITY
Following the address to the Nation by H.E. Yoweri Kaguta Museveni, President of Uganda, on 6th June 2021, this is to inform you that the University will be closed with effect from today 7th June 2021 for 42days.
During the closure, the University shall observe a 30% physical presence of staff while other faculty and administrative staff shall continue to work online.
Management will inform staff and students on the implementation of teaching, learning, and research activities online. Construction activities shall continue as per the President's directives and with strict adherence to the COVID-19 SOPs.
Yours sincerely,
Lorna Magara (Mrs.)
Chairperson, Makerere University Council