A variety of research projects are taking place across the University. In the following section, we highlight some of them.
A variety of research projects are taking place across the University. In the following section, we highlight some of them.
Sida/ SAREC support of Capacity Building for Research
Makerere University with support from Sida/SAREC has undertaken several research projects in the Faculties of Social Sciences, Agriculture, Medicine and Technology. The key focus of support was on research and PhD supervision in the various areas as outlined below:
Faculty of Agriculture
Focus of support was on utilization of urban market crop waste on crop/livestock production system in the Lake Victoria region. The following projects are supported:
Livestock nutrition and husbandry project
Urban crop waste soil fertility inputs in urban and peri- urban Agricultural systems
Integrated pest management following use of crop-wastes
Social- economic implications of market waste utilization in urban and Peri-Urban Agriculture
Faculty of Medicine
The following research areas are supported:
Molecular Biology of Malaria
Clinical Pharmacology of Malaria
Degenerative Diseases, particularly cancer
Reproductive Health and HIV/AIDS
Mental Health
Faculty of Social Science
Focus of support was on "Consolidating Peace and Development in the Lake Victoria Regions and its Environments: The National and Local responses to Transformation from Turmoil to a more sustainable development process.'' The following were the specific Research areas:
Uganda's Foreign Policy in the Security Complexes in the Great Lakes Region from 1986
Agricultural Liberalisation, Gender Relations and Livelihood patterns in Central Uganda
Gender vulnerability to HIV/AIDS and changes in risk behaviour
Faculty capacity building Fund
Conflict and Post conflict reconciliation in Uganda
Public Policy, changing Gender Relations, Ideologies and Identities in Uganda
The Political economy of Disease in the context of conflict
Faculty of Technology
The following research areas are supported:
Performance of highway pavements in the Lake Region
Development of Environment Friendly Architecture in the Lake Victoria region
Water quality management and pollution control in Uganda
Characterisation of high temperature ceramic raw materials in Uganda for manufacture of firebricks
Sustainable energy for rural development
Integration of small renewable energy sources
Geographical Information System database for Uganda
Support for research under NORAD Institutional Development Programme
The following research projects have been supported by NORAD
Faculty of Forestry and Nature Conservation

A multidisciplinary approach to encompass a range of species of plants, animals and socio-economic studies of local communities in Budongo Forest

Faculty of Agriculture

Ankole cow and Mubende goat genetic research through the Department of Animal Science, in collaboration with both local and international research institutions.
Directorate of ICT Research Projects include:
Incubator: The Directorate for Information and Communication Technology Support (DICTS) in collaboration with IDRC and SPIDER software development projects
Amategaitu: Amate Gaitu is a community of commercial farmers in partnership with researchers, students, input suppliers, processors, distributors, consultants, investors and service providers, creating, sharing and applying scientific knowledge and technological innovation through supplying high quality, value added dairy, grain and fruit products for the nourishment and health of Africans.
CMUWRP is a Non Governmental not for profit HIV research organization dedicated to finding a safe and effective HIV vaccine. For Details please Visit us at: www.muwrp.org
'Water is Life: Amazzi Bulamu' (2007-2011) is a large multi-disciplinary project comprising a partnership of Irish Higher Education Institutions (Dundalk Institute of Technology, NUI Maynooth, Dublin City University, Trinity College Dublin,Dublin Institute of Technology Bolton St., The Royal College of Surgeons in
Ireland, University College Dublin and Queens University Belfast), Makerere University in Uganda and various NGOs. The goal of the partnership, in support of the Government of Ireland's development goals, is: to build research capacity in Ireland and Africa and to conduct research that supports sustainable water resource
management as a catalyst for sustainable economic and social development in rural Uganda.
The project is funded under the Programme for Strategic Cooperation between Irish Aid and Higher-Education and Research Institutes (2007-2011) and is led by Dundalk Institute of Technology.
The partner institutions wish to recruit 8 PhD researchers as outlined in Table 1, each with a start date of 1st January 2010. All PhDs are fully funded for 36 months and Successful candidates will be required to spend time in both Ireland and Uganda as Part of their course of study. Practical work experience, particularly in a developing Country, would be an advantage for many of the projects.
The PhD scholarships will include:
Relevant taught modules in the first year of study in Ireland
Full guidance in developing the research topic
Supervision by principal investigator in both Ireland and Uganda
PhD fees paid for three years plus laptop computer
Annual stipends to support living expenses in Ireland and Africa
Support to attend one international conference
Support to undertake field work in Uganda, including travel costs to and from Ireland as appropriate.
For more Information Download the following Positions – Questionaires – Details.
A Successful Ph.D. Defense by Vianney Andrew Yiga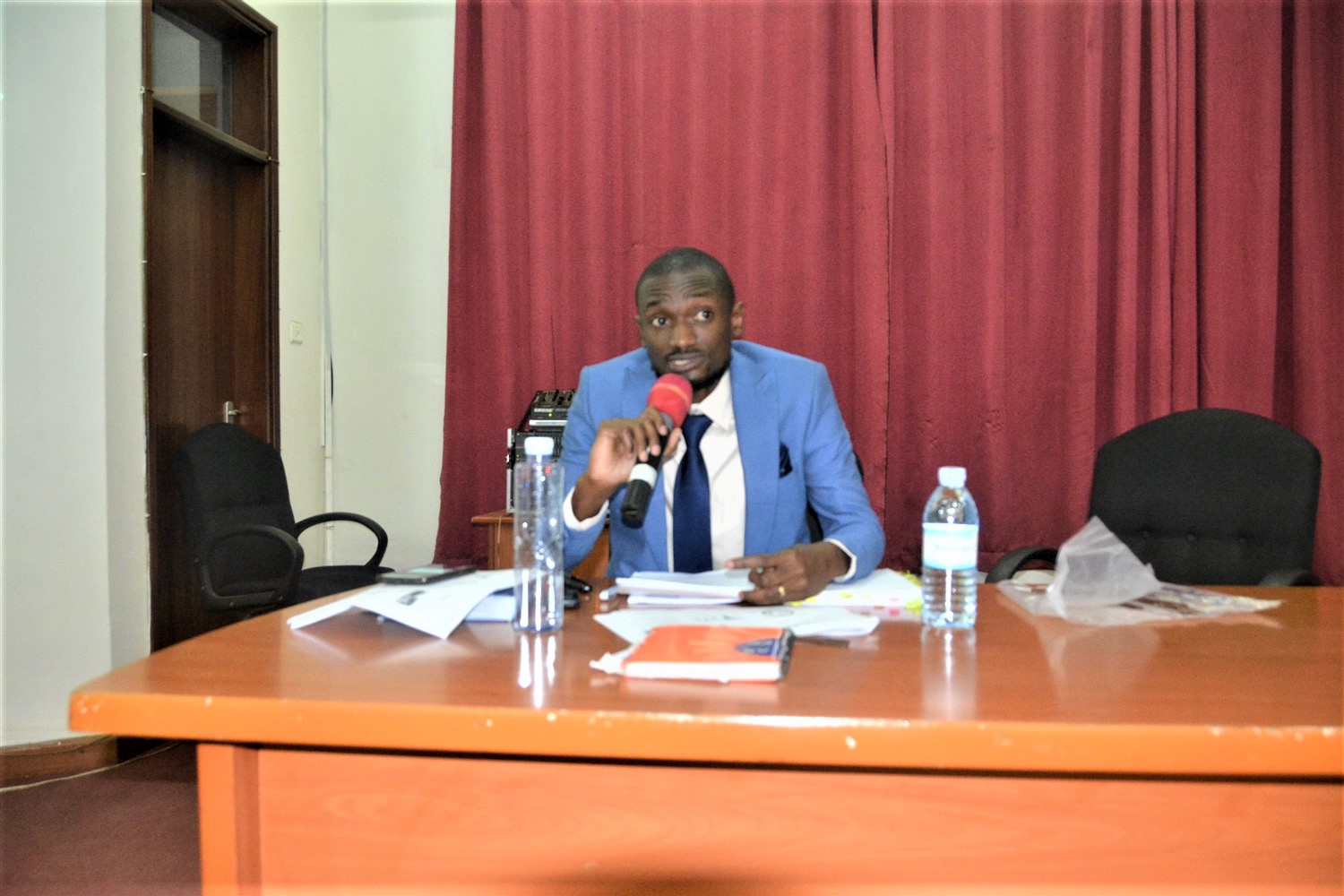 The CEDAT community is proud to share our congratulations to Vianney Andrew Yiga following his successful Ph.D. defense that happened yesterday Monday 3rd October 2022 at the College of Engineering, Design, Art, and Technology (CEDAT).
His Thesis was titled; Thermal Stability of Fiber- Reinforced Polylactic Acid Composites for Flameretarded Applications.
The candidate was supervised by Eng. Dr. Michael Lubwama and Eng. Dr. Peter W. Olupot both from the Department of Mechanical Engineering, at CEDAT.
Dr. John Wasswa, Department of Chemistry, College of Natural Sciences (CONAS), Makerere University was the opponent that interrogated the candidate to enable a clear understanding of the study.
Makerere University Launches National Parenting Draft Manual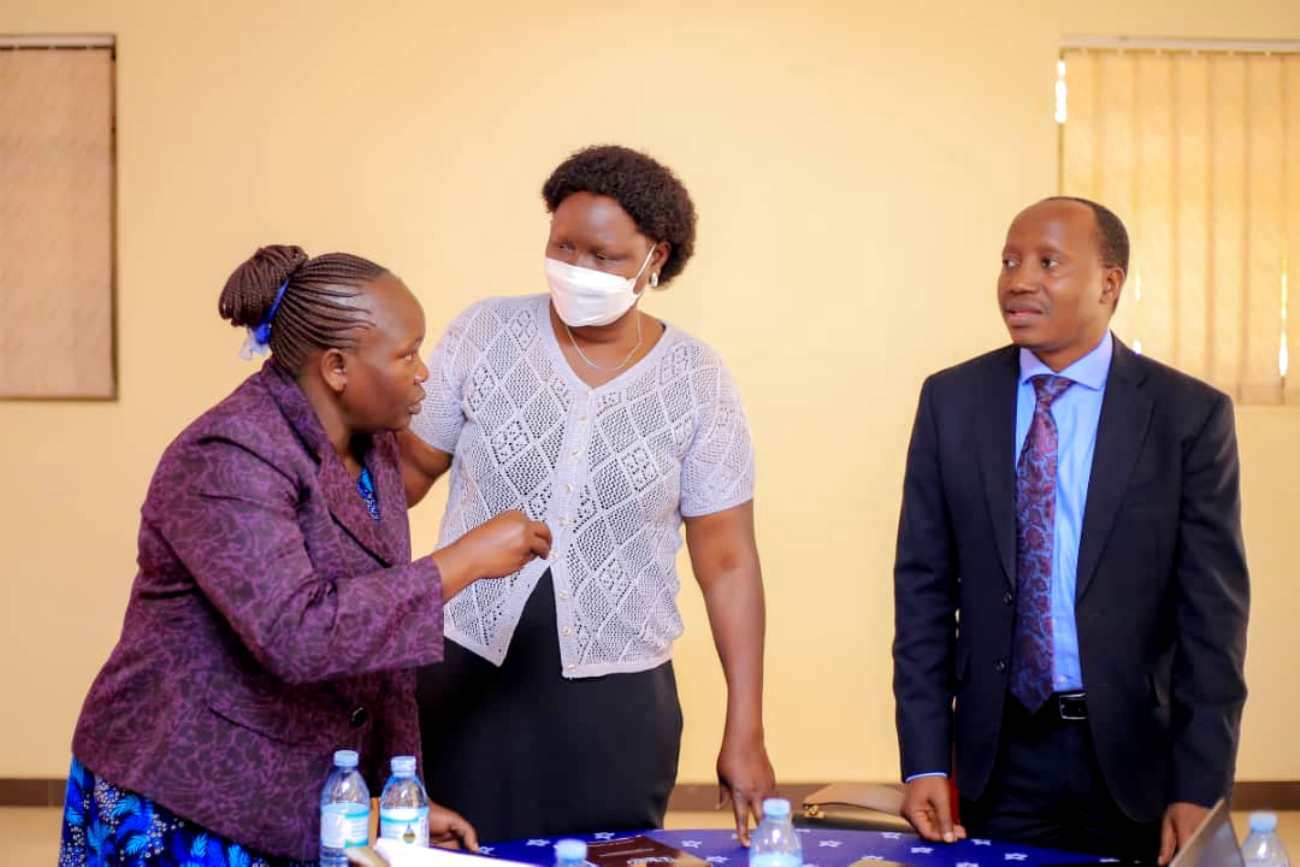 By Agnes Namaganda
On July 22nd 2022, Makerere University–Child Health and Development Centre (Mak–CHDC) launched a draft manual for the National Parenting Standards. The Centre has been working together with the Ministry of Gender, Labour and Social Development (MGLSD) with funding from UNICEF (United Nations Children's Emergency Fund), to develop standards that are agreeable to all organisations in the country that are involved in parenting work. The draft manual was being presented to members of a consortium that brings together all these organisations together, called the Parenting Agenda Consortium.
"We produce many documents and they are shelved," Irene Ayot Chono, who was speaking on behalf of UNICEF said. "We hope that this document will not be one of them," she emphasized.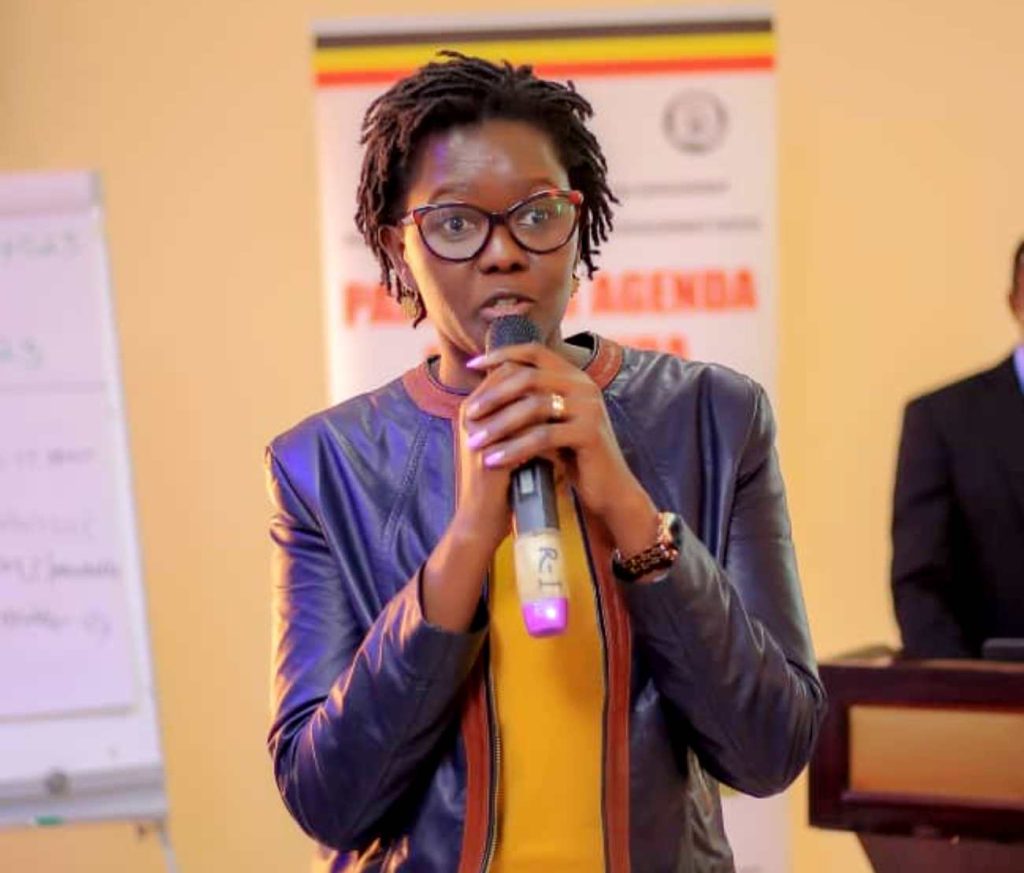 Dr. Godfrey Siu, the Principal Investigator from Mak-CHDC who presented the draft manual to participants, emphasized that if any organization is doing parenting work, there should be a minimum package that they should offer.
Draft Manual Content
The manual which will have several modules. These modules will be delivered face-to-face in 1.5 hour sessions. Some of these include; Module 6 which will focus on "understanding responsible masculinity and fatherhood" and on "understanding the concept of head of family."The draft manual also proposed that Module 11 focuses on Parenting in the 21st Century. Some of the sessions in this module will include Children and Technology, Contemporary Influence on Children and Modernity, Culture and Morality.Module 9 will focus on Parenting for Adolescents and some of the suggested sessions within this module are Needs for Adolescents and The Art of Communicating with Adolescents. Module 5 will focus on Preventing Violent Parenting and Promoting Alternative Discipline Strategies while Module 10 will be about Parenting to Address the Mental Health for Children and Adults.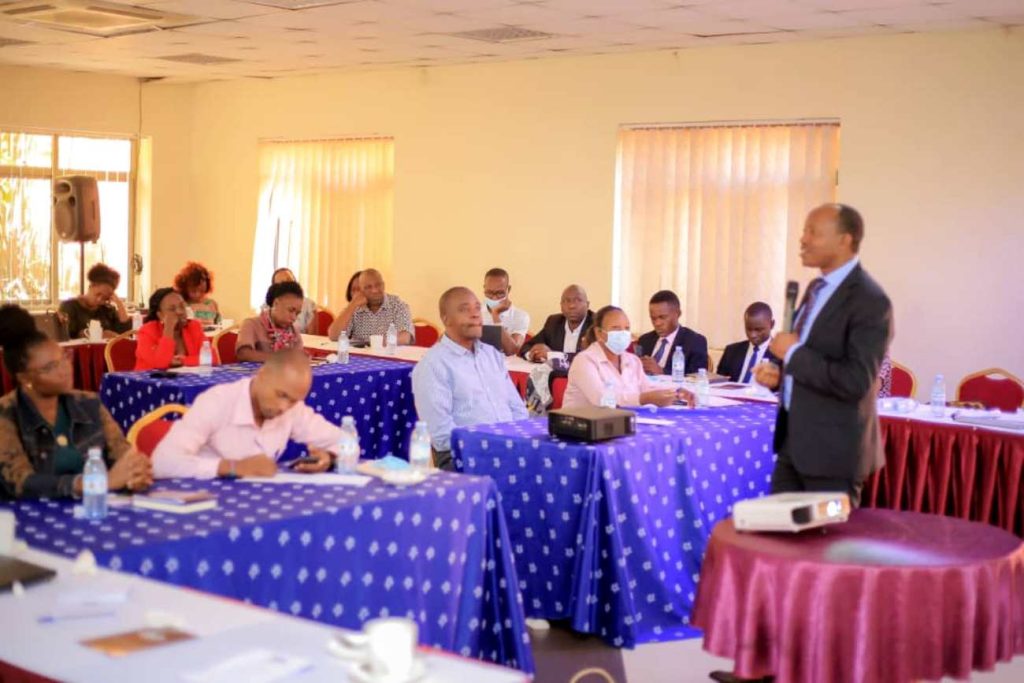 Participants' suggestions
After the presentation, participants raised several suggestions for discussion and consideration. These included whether there should be a module on spirituality since Uganda is a strongly religious nation. There was also the concern of how children in remand homes should be parented. Another concern raised by a participant was as to whether teachers who make an undeniable contribution to parenting, should be taken through the parenting manual.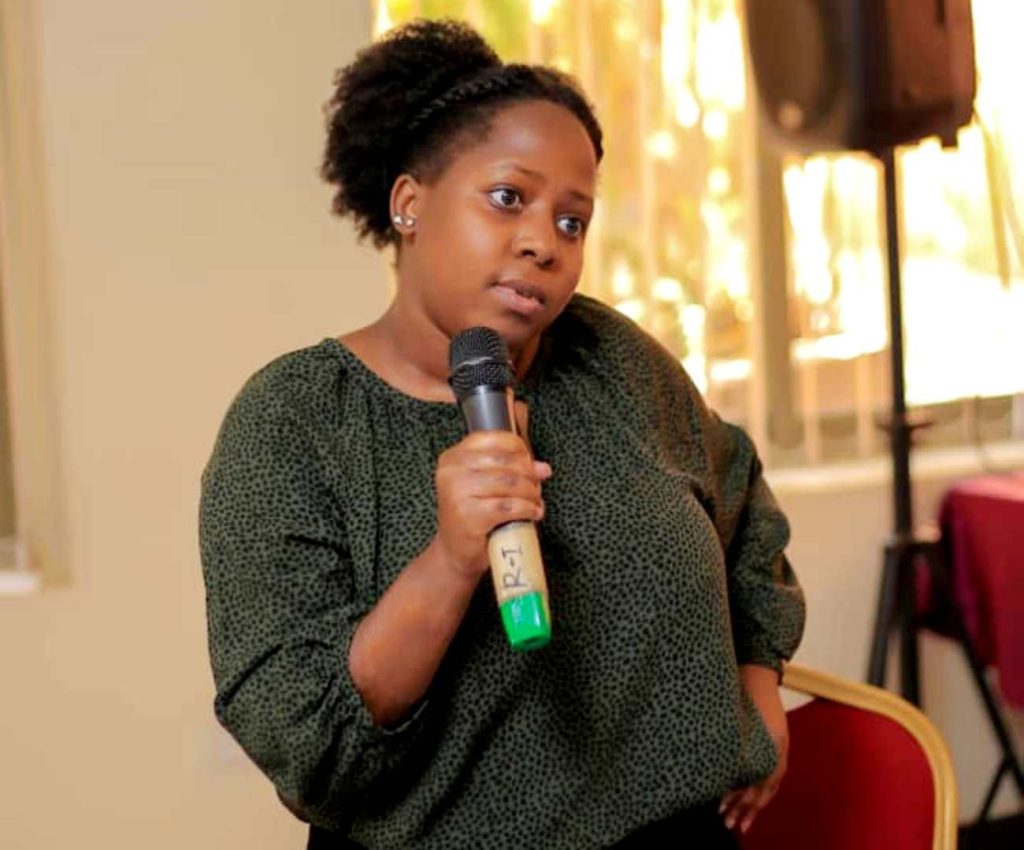 In her closing remarks, Ms. Juliana Naumo Akoryo, the Director of Cultural Affairs at the Ministry of Gender, Labour and Social Development (MGLSD) said that the manual is for the parenting organisations to utilize and not for MGLSD.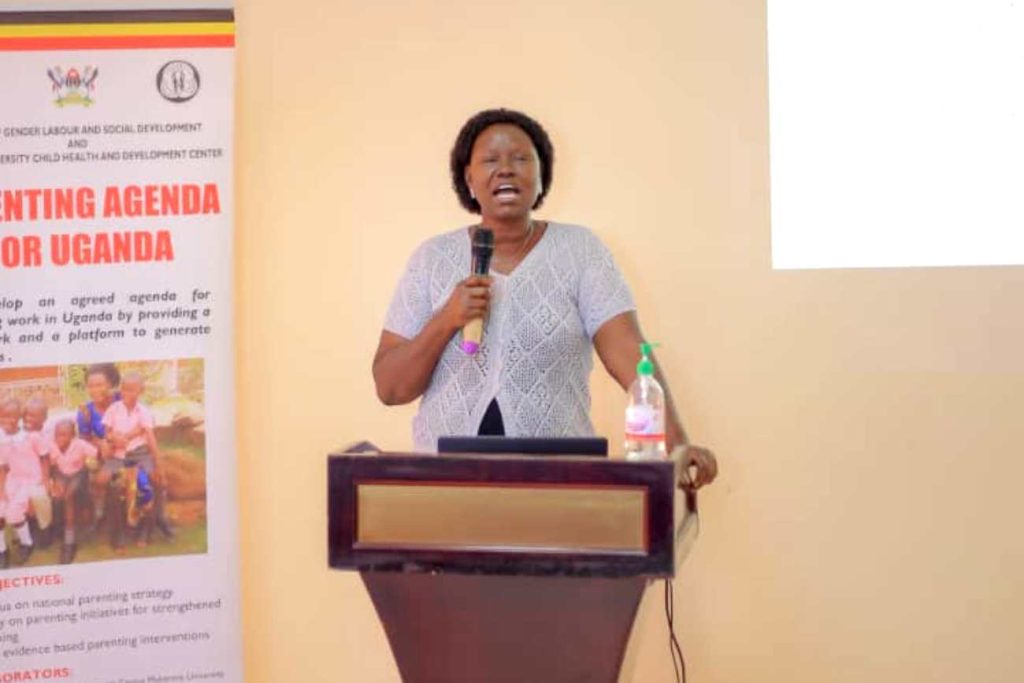 Ms. Chono also adjured the team behind the manual to use picture illustrations in the manual that can be relatable by the Ugandan parents.
Contact: Agnes Namaganda – agnesvioletnamaganda@gmail.com
Launch of Mak-RIF Round 4 Awards & PhD Call for Proposals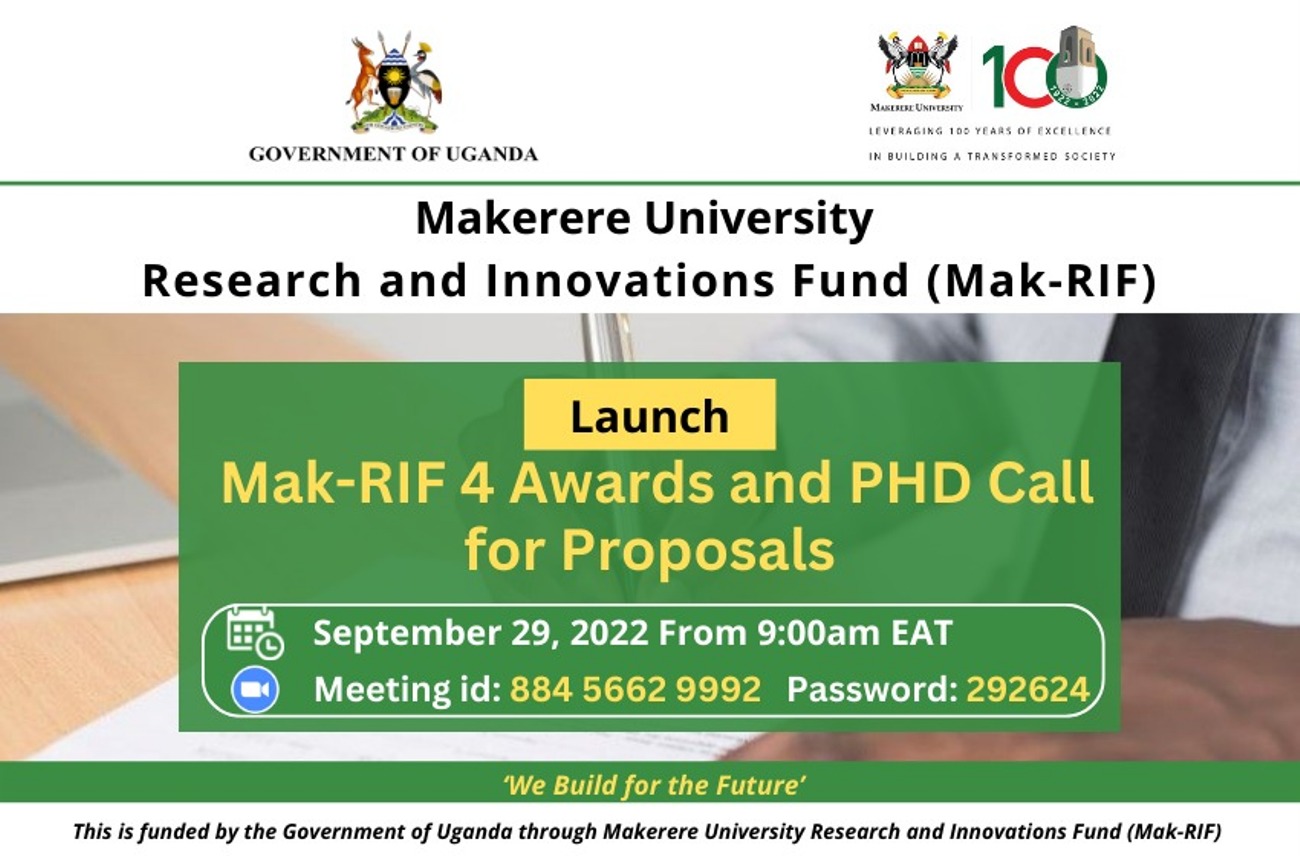 Makerere University received funding from the Government of the Republic of Uganda, earmarked to support high impact Research and Innovations. This unique initiative arose after engagements between the top University Management and the Government of Uganda. This fund illustrates the increasing importance that the Government attaches to Research and Innovation as a driver of development and transformation. The objective of the fund is to increase the local generation of translatable research and scalable innovations that address key gaps required to drive Uganda's development agenda. 
In the Financial years 2019/2020, 2020/2021 and 2021/2022 the Government of the Republic of Uganda through Mak-RIF has funded implementation of over 750 multidisciplinary research and innovations within the various Colleges, while engaging multiple stakeholders within and outside Makerere University. The Grants Management Committee (GMC) has finalized the award process for the Mak-RIF round 4 call for funding for this Financial Year 2022/2023.
The Grants Management Committee (GMC) hereby invites you to the Launch of the Mak-RIF Round 4 awards and PhD Call for Proposals scheduled to take place tomorrow Thursday 29th September 2022 from 9:00 to 10:00 a.m. EAT. 
Please use the following details to join the launch.
Register in advance for this meeting:
https://us06web.zoom.us/meeting/register/tZwpcu-urDIjE9ZgxdsbEmA2IkNMMiJVECt_ 
Meeting ID: 884 5662 9992
Password: 292624