Make Mathematics speak to the public & link it to economic growth, Minister Musenero appeals to Mathematicians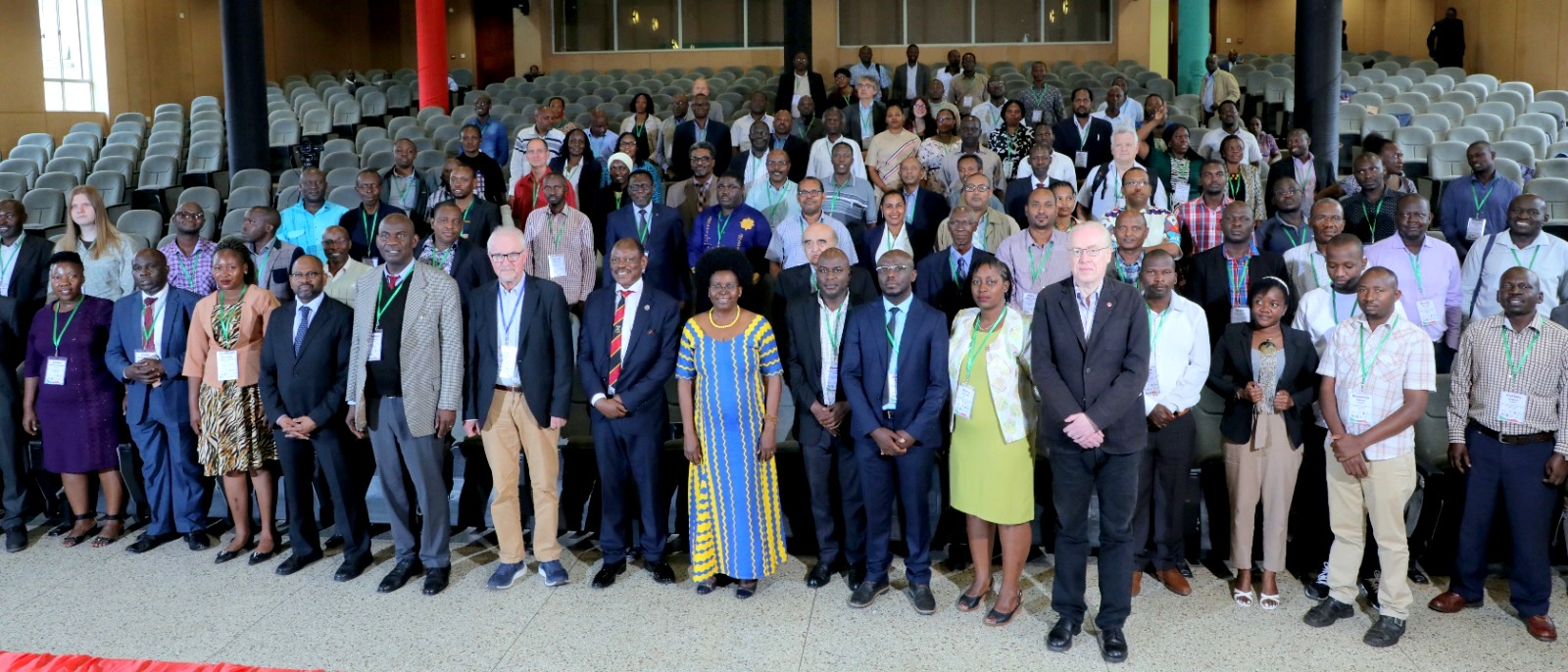 By Ritah Namisango
The Minister for Science, Technology and Innovations, Hon. Dr. Monica Musenero called upon mathematicians to ensure that mathematics speaks to the public in a language they could understand and use for economic development. This was during the opening of the four-day joint African-Nordic Mathematics conference that was held at Makerere University under the theme, "Celebrating 20 Years with ISP/EAUMP/SIDA, 10 Years with CIMO/HEI-ICI and Commencing the NORHED II-Funded Mathematics for Sustainable Development Project from 1st to 4th August, 2023.
The Conference brings on board over 150 mathematicians from 15 countries including Kenya, Tanzania, Rwanda, Zambia, Namibia, Ethiopia, Botswana, South Africa, Australia, Norway, Hungary, Denmark, Germany, USA and Uganda the host.
The conference is aimed at stimulating regional and international collaboration in training, research and outreach; honouring Professor Leif Abrahamsson for his great contribution to the development of mathematics in the East African region and beyond; celebrating the new Mathematics initiative MATH4SD in the region under NORHED-II as well as providing a forum for interaction among mathematicians from Africa and beyond with a view of sharing experiences in mathematical training, research and outreach activities.
Officially opening the Conference, Hon. Monica Musenero, an alumna of Makerere University informed the mathematicians that linking mathematics with science, technology and innovation is a key driver to economic development. So, when people are isolated and separated from such an important subject, leaving it in an academic corner, we miss 50% of the development. She appealed to the mathematics researchers to break down their findings to make them relevant to the entire public. She advocated for mathematics publications that can be read, understood and appreciated by the public for economic growth.
"If we are to have our economy grow, then we are going to come back to the corner of science and start to interpret what it means. We really need to functionalize the definition of mathematics. In simple terms, science is knowledge. I can speak that to a kindergarten pupil and they understand it. I am sure that people here have very specialized knowledge, but it has to be translated into technology and simply using mathematics to develop tools. I am sure there are very many tools that have been developed. However, for the public, we find it difficult to see those tools. So, we need to understand them such that they can speak and make sense to us," Hon. Musenero said.
The Minister said that the academia struggle to find funds partly because some of the people who would provide those funds are not able to translate the mathematics language. She stated that if they could focus on translating the mathematics to make it visible, then obtaining funds would be quite easy. She thus urged the researchers to use their findings to create knowledge and develop tools to find solutions to people's problems, where they live, work and spend their day to day lives.
"I would like to bring this from our side by saying that, please let mathematics speak to us. Make the PhDs speak to us. In science we do research and generate knowledge, but the knowledge must be transformed into tools. For instance, we used calculators in schools, but we never realized the mathematics in those calculators. That is a task that we have to walk this journey to translate the science into enterprises, such that we can bring about our socio-economic transformation." She remarked.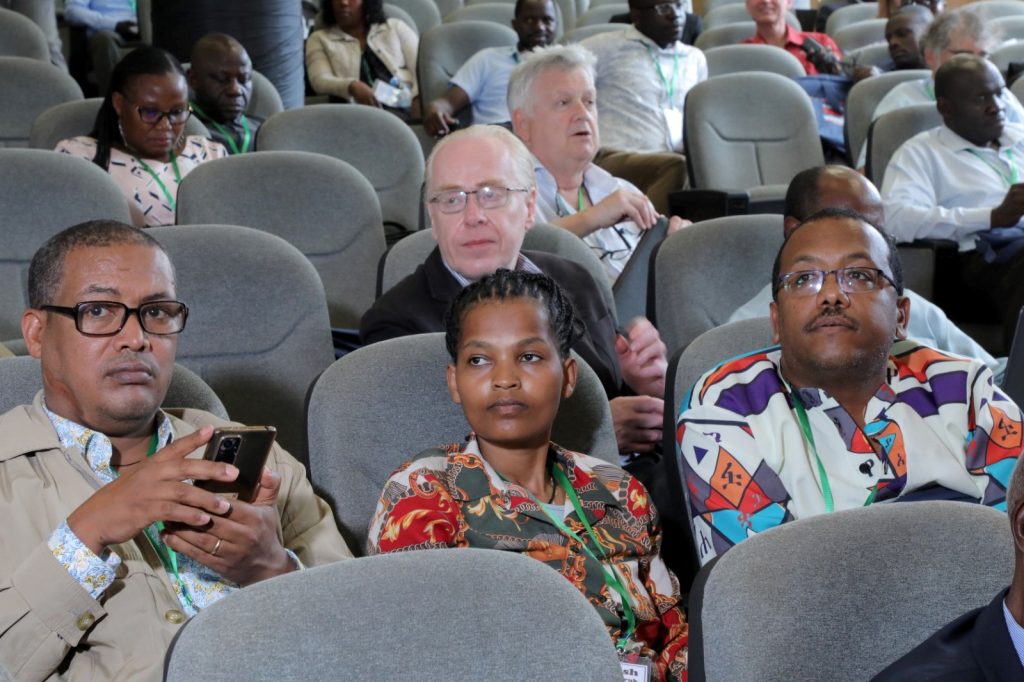 Speaking about transforming Uganda's economy, Hon. Musenero said that the country is focused on the socio-economic transformation. She stated that Science is no longer just a sector, but an approach to economic development. She highlighted that in order to take science as an approach, we can only do that if we are able to bridge the gap between knowledge and understanding. She emphasized that research is the only avenue for production of high caliber human resources as well as the best input into a country's human capital. "When the nation is engaged in research, it rapidly increases its human capital and following closely would be the development of the nation and the transition from a commodity based economy to a science led economy."
On behalf of the Government of Uganda, the Hon. Musenero acknowledged the Nordic governments for the generous support towards the advancement of research and innovations in mathematics in Uganda. She also committed to working with key players to ensure that the investments would be effectively translated to ably formulate well informed policies that will lead to sustainable development as well as development of tools and innovations.
To the mathematics researchers and graduates supported under the NORAD program, the Minister invited them to a dialogue so that they discuss strategies that will benefit the country. "I invite the Masters and PhD graduates, especially those from Uganda for a dialogue to see how to develop our country together and retain you in the country. We badly need you now, but many have in the past exited the country because they have not been seeing where else to go. We also need to find a way on how those who already left the country can come back home to work together."
The Vice Chancellor, Prof. Barnabas Nawangwe commended the Nordic governments of Sweden, Norway, Finland and Denmark for supporting Makerere University and other regional universities in the areas of human resources capacity building, research, library sciences and information technology and infrastructure development.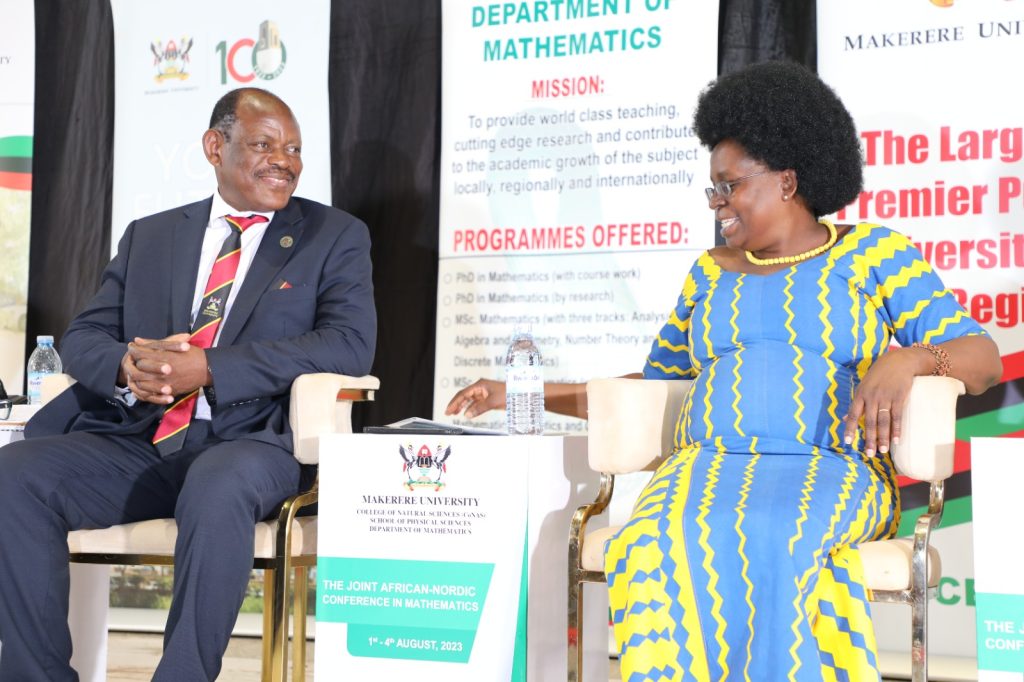 "The Nordic support has greatly played a relevant role in helping Makerere University to deliver our core functions which are teaching, research and innovations and partnerships. Makerere University has benefited significantly from the very strong relationship and support from the Nordic countries. In particular, I must say that Sida and NORAD have helped us to come out of those difficult years and they have helped us to train more than 600 PhDs over the last 20 years. We are indeed very grateful," Prof. Nawangwe said.
Prof. Nawangwe called upon staff, individuals and universities from Africa that had received the NORAD and Sida support to use it for capacity development and multiply the benefits of that capacity. He said that if that support is put to good use, it will help Africa to get out of the prevailing circle of poverty.
The Vice Chancellor underscored the value of mathematics. He categorically stated that mathematics is the mother of all sciences, and without it, we could not get anywhere. According to Prof. Nawangwe, the work of mathematicians is the foundation of everything that we want to do in science and developing our countries.
During the opening ceremony, Makerere University recognized Professor Leif Abrahamsson for his valuable and selfless contribution towards the development of mathematics in the East African region and Uganda in particular.
 "Today, we are honoring you Professor Leif Abrahamsson for the work you have done. As part of establishing everlasting memories of you in the East African region, Makerere University will establish the Leif Abrahamsson Chair for supporting mathematics in the Region."
The Vice Chancellor noted that to solicit for funds to support the region in Mathematics, there is need to use the name 'Leif Abrahamsson' to permanently get support for Mathematics. He revealed to the participants that through this Chair, the University would target to raise at least USD 500,000 per year to support Mathematics in the East African region.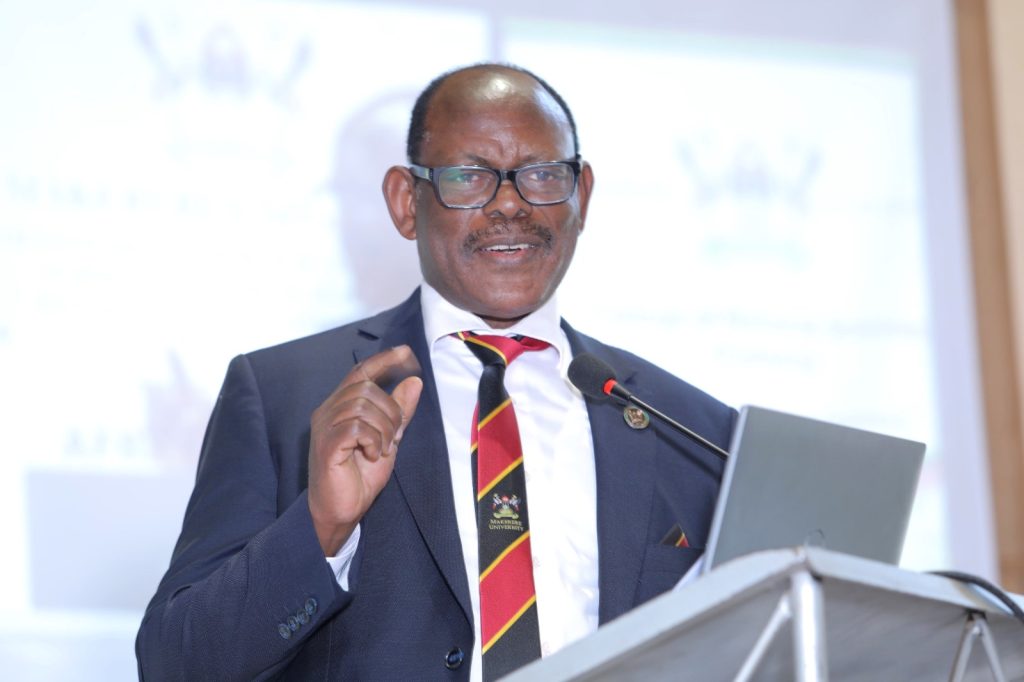 Prof. Bengt-Ove Turreson, the Director-International Science Program (ISP) said that ISP at Uppsala University-Sweden works to strengthen the scientific knowledge, research capacity and postgraduate education in the basic sciences that include mathematics, physics and chemistry in countries where such capacity is non-existing or weak.
As they celebrated 20 years of existence of the Eastern Africa Universities Mathematics Programme (EAUMP), Prof. Bengt-Ove Turreson recalled that in the early stages things quite difficult, but became better in 2002 when EAUMP was established. The network which started with three (3) countries namely Uganda, Kenya and Tanzania, was later extended to Rwanda and Zambia, and it has played an important role in building human capacity. In the recent years, ISP started supporting PhD programs in the region. They started with supporting four (4) research groups.
"What we are doing in terms of global research is very unique. There is no other country that does this kind of work. All the countries are proud of the work we have been doing. We started working in 1961. We provide long-term funding, coordination and mentoring to research groups and regional scientific networks at universities and research institutes in low and lower-middle income countries in Africa, Asia and Latin America. Our main funding comes from the Swedish Government through the Swedish Development Cooperation Agency (Sida)," said the Director.
Prof. Turreson remarked that in addition to seminars such as the ongoing mathematics conference at Makerere University, EAUMP would establish summer schools to bring on board young mathematicians from the different parts of the world to enhance the new modern mathematics.
The Inter-University Council for East Africa (IUCEA) disclosed that mathematics is proven to be indispensable to human development and economic growth since the time of the industrial revolution.
"The third revolution brought about by the advance in communication and information technology finds its origin from applied mathematics and physics to a larger extent. We are now in the fourth industrial revolution which has been brought largely by data and artificial intelligence, which too find their roots from different parts of mathematics such as probability and statistics. The initiatives that involve AI or data science are driven by mathematics. Therefore, for the region to catch up with technological advances, it should prioritize mathematics, education and research," said Prof Rai, Deputy Executive Secretary-IUCEA who represented the Executive Secretary- Prof. Gaspard Banyankimbona.
Prof. Idris Rai assured participants that the interactions, engagements and networking of researchers will bring out more collaborative research activities to the region in addition to expanding knowledge in research and mathematics.
Counting the gains, Prof. Stephen Luketero, the overall coordinator of the Eastern Africa Universities Mathematics Programme (EAUMP) that was established in 2002, to alleviate the dismal state of Mathematics in Eastern Africa noted that with support and funding from Sida and NORHED, the region has been enriched with numerous developments in terms of knowledge. He stated that a substantial number of PhDs has been produced across the region in excess of 50 PhDs and countless number of masters. He also noticed that as a result, the number of females enrolling for PhDs in Mathematics was tremendously increasing.
"We have been able to have quite a big number of students in pursuit of the doctorates and post doctorates over a time. The research groups have been formed and out of such research collaborations, it is quite easy for the teams to come together and participate in writing research grants that can enhance research within the region. There was a wing that was created to cater for the advancement of knowledge and progression of female students and this has also run very well. Quite a number of graduates we are producing have been able to bridge the gap between male and female mathematicians." Prof. Luketero said.
Speaking about Sida, ISP, NORAD support, CIMO and the achievements and future of EAUMP/NORHED, Prof. John Magero Mango the EAUMP Internetwork Coordinator said that with support under the NORDIC program, they have trained 11 PhDs in mathematics of which 5 are from Makerere University and 6 from University of Dar es Salaam. In addition, he stated that over 100 Masters have been supported with over 100 publications.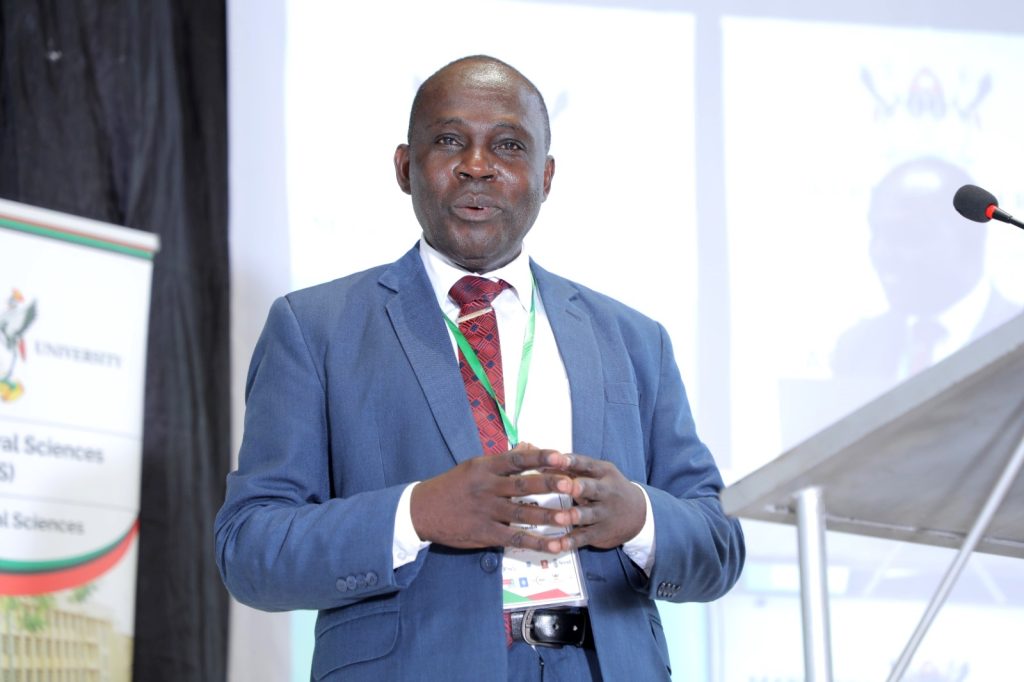 "The NORAD fund at Makerere University from 2021 to 2026 is supporting five (5) PhDs. We evaluated our progress and as we review the curriculum which we formed under Sida, we are also concentrating on the outreach programs for Data Computation skills via mathematics. Those are key innovations that are worth recognizing at this moment under the support of our NORDIC friends. Under CIMO, we have greatly benefitted in extending our knowledge to the local industries." Prof. Mango said.
The Principal, College of Natural Sciences at Makerere University, Prof. Winston T. Ireeta mentioned that organizing such a conference that brings on board 15 countries was a great achievement for the College, the Mathematics Department and Makerere University at large.
He said, "This gives us credibility and great visibility as Makerere University. We also have some goals we have set up to achieve some of which are through collaborations and interacting with others. Let us work on achieving them. Collaborations and networking are very important."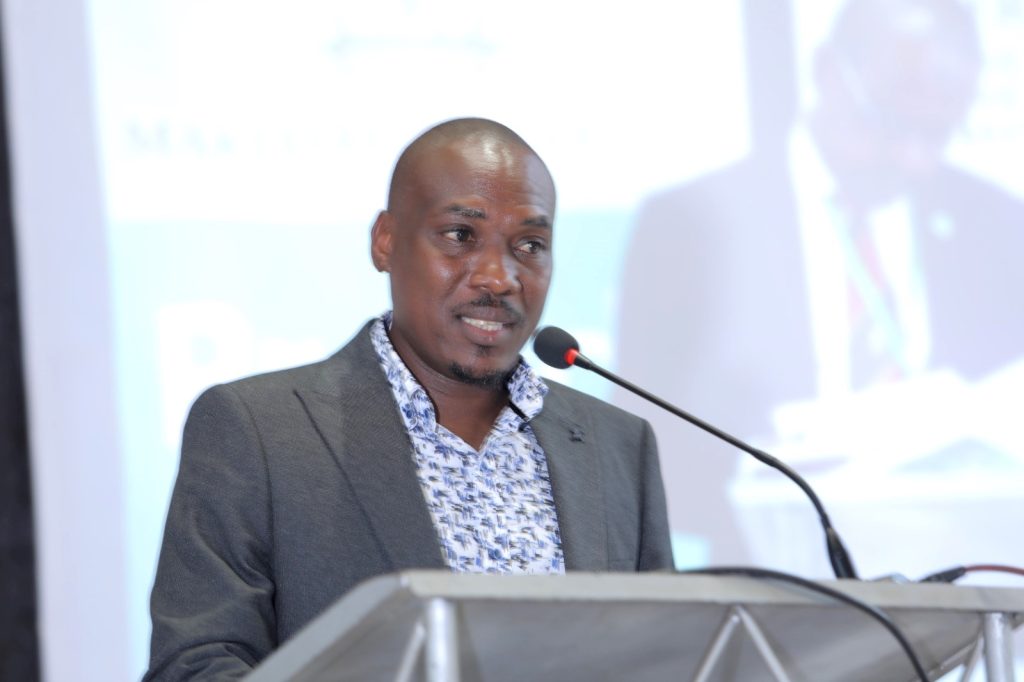 He applauded the Local Organizing Committee chaired by Dr. Godwin Kakuba and the professors who have greatly helped during examinations and PhD defenses. He also thanked the funders of the mathematics projects, ISP and Nordic governments for the support they have rendered in the promotion of mathematics.
Taking stock of the collaborations with major universities in Kenya, Tanzania, Rwanda, Zambia, Ethiopia, Finland, Norway and many other universities in the region, Dr.  Godwin Kakuba, the Head of the Department of Mathematics at Makerere University said hosting the conference provided a platform to celebrate the collaborations that had enabled the department to grow to such strength.
"As the head of department, I am very proud of these achievements and very optimistic about the future with profound joy.  When we look back to so many years ago, about 20 years, the number of PhDs was minimum, but now, having a PhD has become normal. The department of mathematics is therefore ready to take that direction towards transforming Makerere University into a research-led institution," he remarked.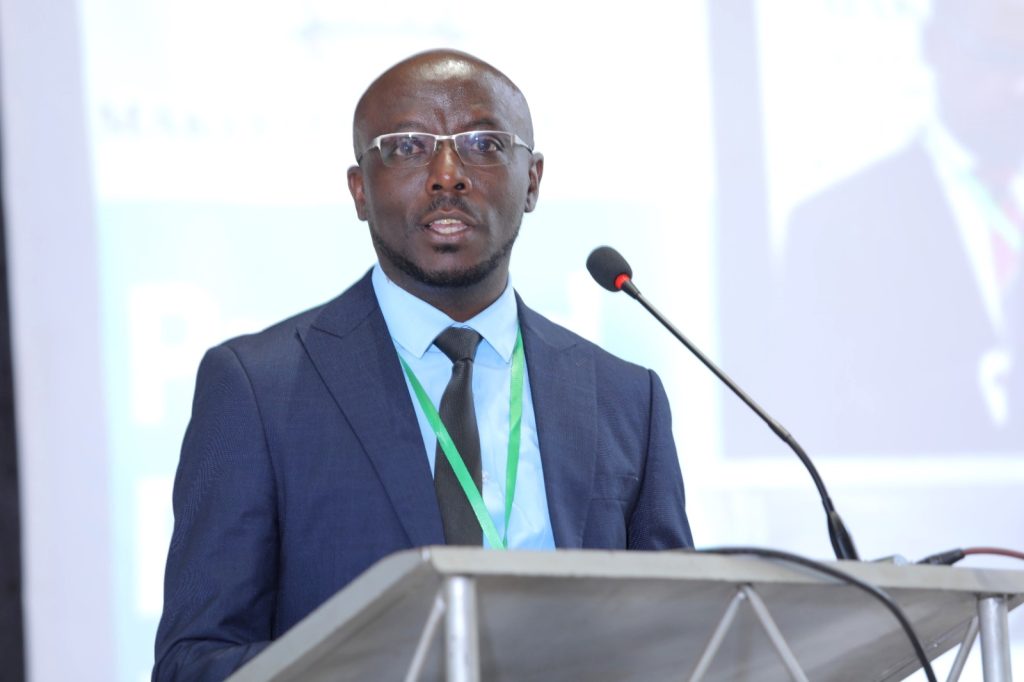 Dr. Kakuba added that they will always measure their strengths annually basing on the number of publications made, the number of graduate students trained, number of research workshops and conferences organized and hosted as well as the goals achieved each year.
During the four day conference, research papers and poster presentations focused on the following areas: Algebra, Graph Theory, Real and Complex Analysis, Topology and Geometry, Dynamical Systems, Experimental Pure Mathematics, Biomathematics, Data Science, Biostatistics, ODES and PDES, Financial/Insurance Mathematics, Numerical Analysis, Fluid Dynamics, Operations Research, Stochastics, Applied Probability and Mathematical Statistics, Mathematics Education, Optimization, Bioinformatics, Clifford and Hypercomplex analysis as well as Combinatorics.
Mak Paves Path to Biodiversity Leadership: Inaugural ABS Project Workshop Strengthening Uganda's Nagoya Protocol Capacity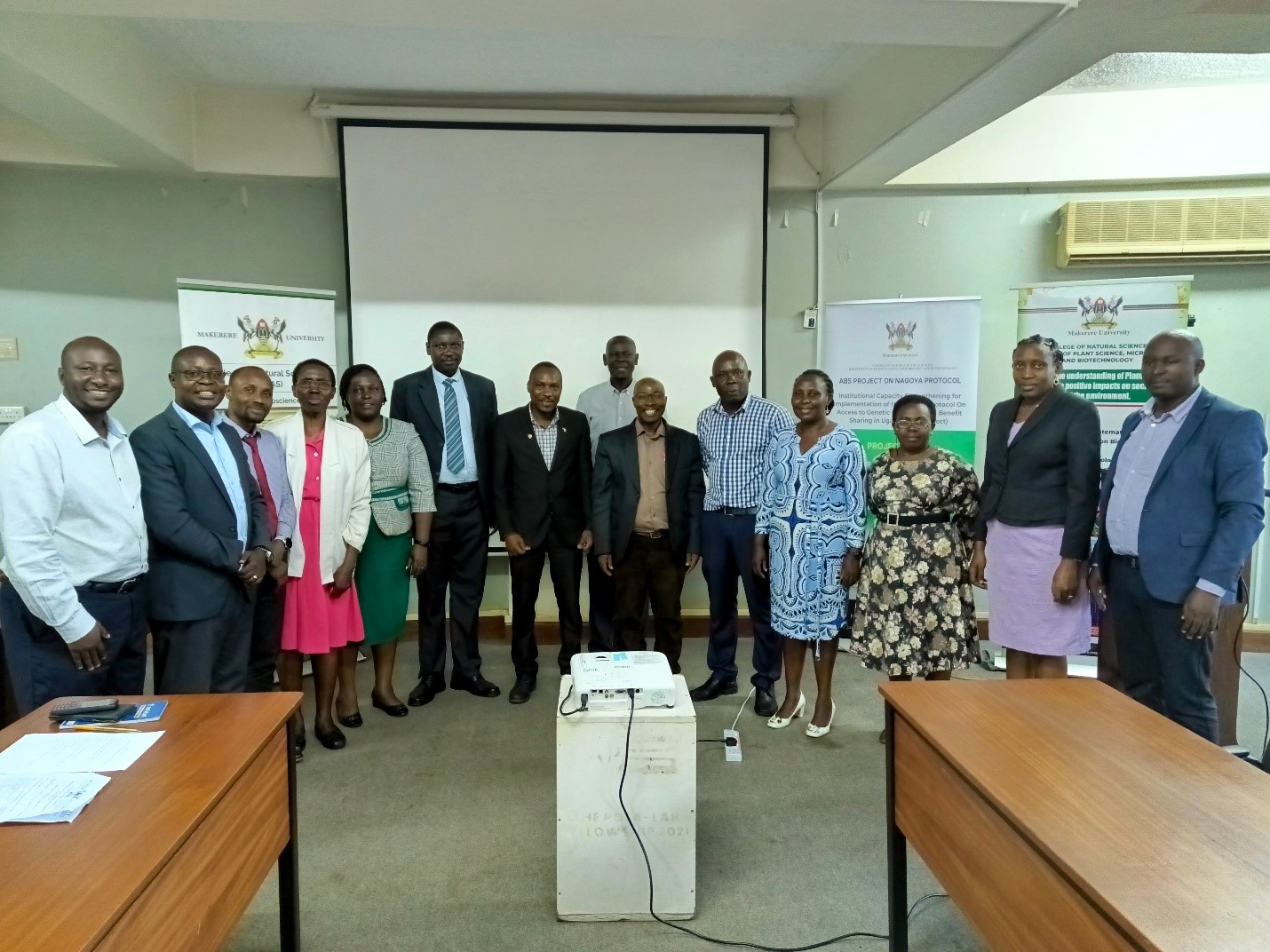 By Laban Lwasa
In a groundbreaking event that unfolded at Makerere University's Telepresence Center on November 7, 2023, the Inception Workshop for the ABS Project took center stage, hosted by the College of Natural Sciences (CoNAS), Department of Plant Sciences, Microbiology, and Biotechnology. Prof. Tumps Ireeta, Principal of CoNAS, set the tone with a warm welcome, highlighting Uganda's rich biodiversity and the pivotal role of the Nagoya Protocol in ensuring the legal utilization of genetic resources. The collaboration between NEMA and Makerere University, supported by the GEF, aims to equip professionals with ABS knowledge and position Makerere at the forefront of Nagoya Protocol compliance.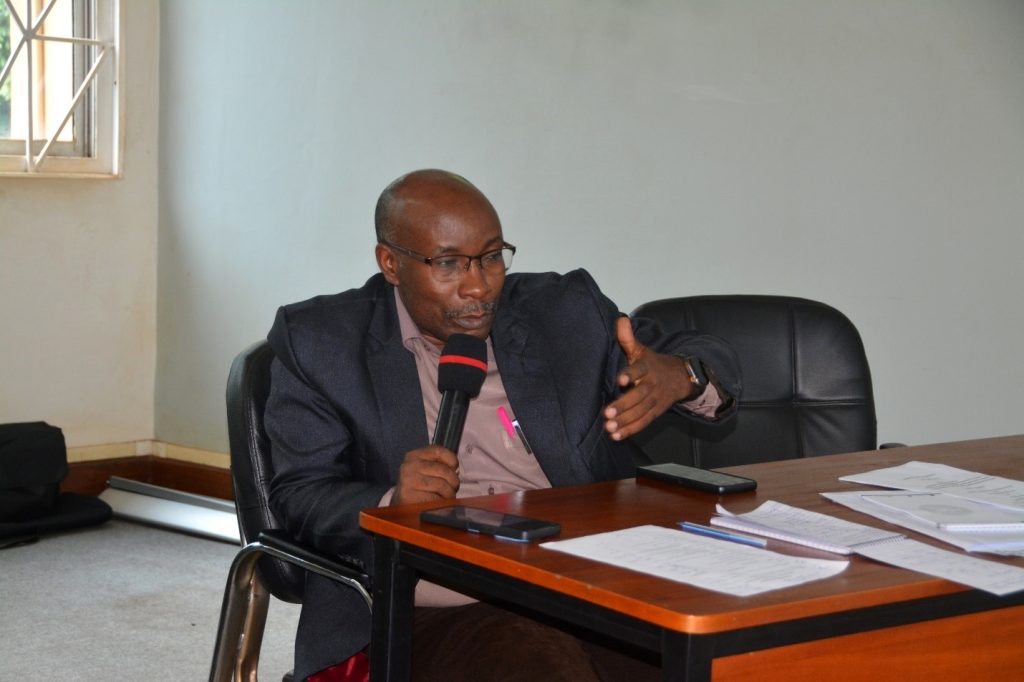 Prof. Arthur Kajungu Tugume, Dean of the School of Biosciences, emphasized the project's significance in institutional capacity strengthening for the Nagoya Protocol's implementation in Uganda, showcasing the School of Biosciences as a hub for genetic resource research and training. The pilot project, in collaboration with NEMA, GEF, and UNEP, aims to expand countrywide and potentially across the African continent. It seeks to empower a skilled workforce informed on ABS issues, contributing to economic development and poverty eradication as aligned with SDG 1.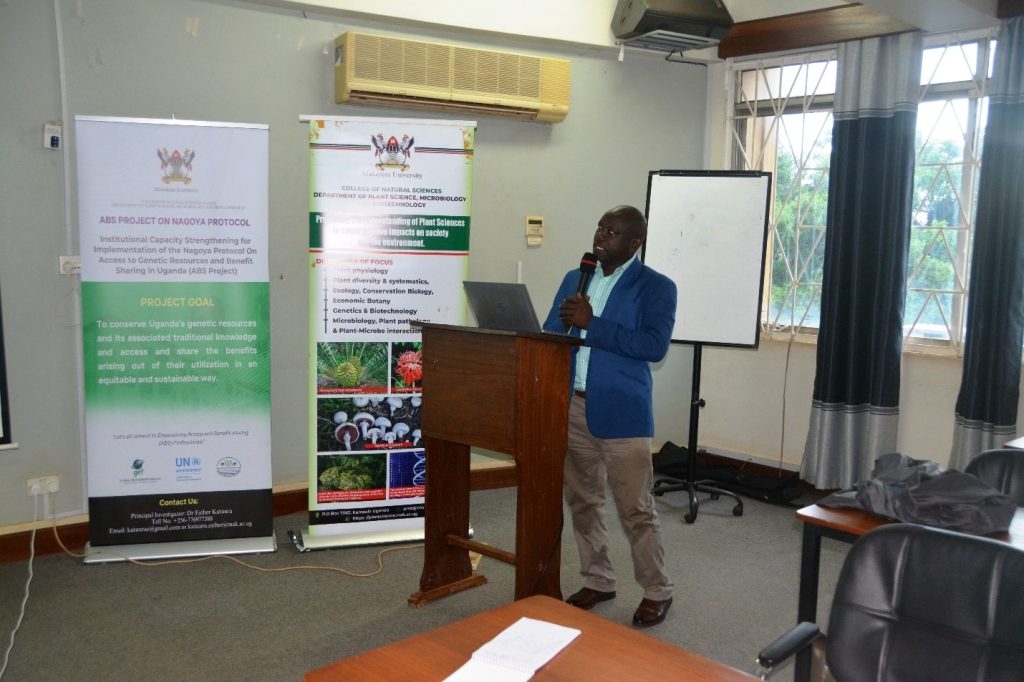 Mr. Achuu Peter, Project Manager from NEMA, highlighted Uganda's extraordinary biodiversity and the need to explore the benefits of genetic resources for medicines, food, and more. He emphasized the importance of the Nagoya Protocol in mitigating biodiversity loss and highlighted challenges faced by Uganda in terms of weak institutional capacity, inadequate policies, and lack of coordination for ABS. The project focuses on strengthening ABS frameworks, capacity building, community-level management, and raising awareness to ensure equitable benefits from genetic resource utilization.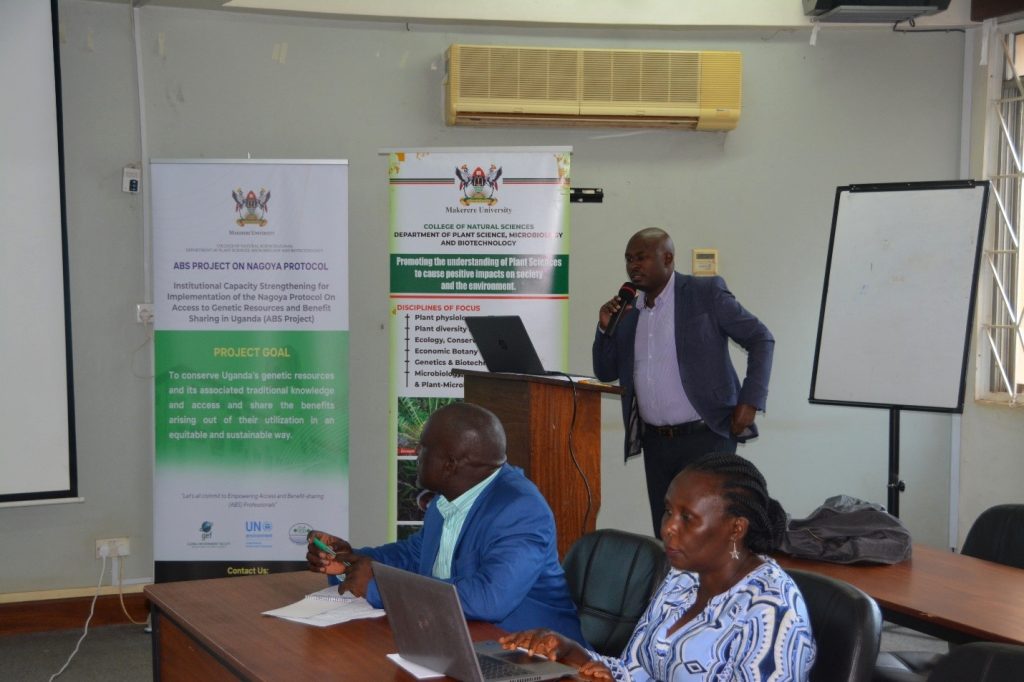 Mr. Daniel Abowe, UNCST ABS Project Officer, shed light on the complex landscape of national ABS laws in Uganda, resulting in legal complexity and high transaction costs for users. He also detailed the Uganda research approval process, emphasizing UNCST's role in ABS implementation, which includes issuing access permits and ensuring benefit-sharing agreements. The multifaceted project aims to align Uganda with the Nagoya Protocol's goals and foster collaboration between higher institutions and local communities for the management of genetic resources.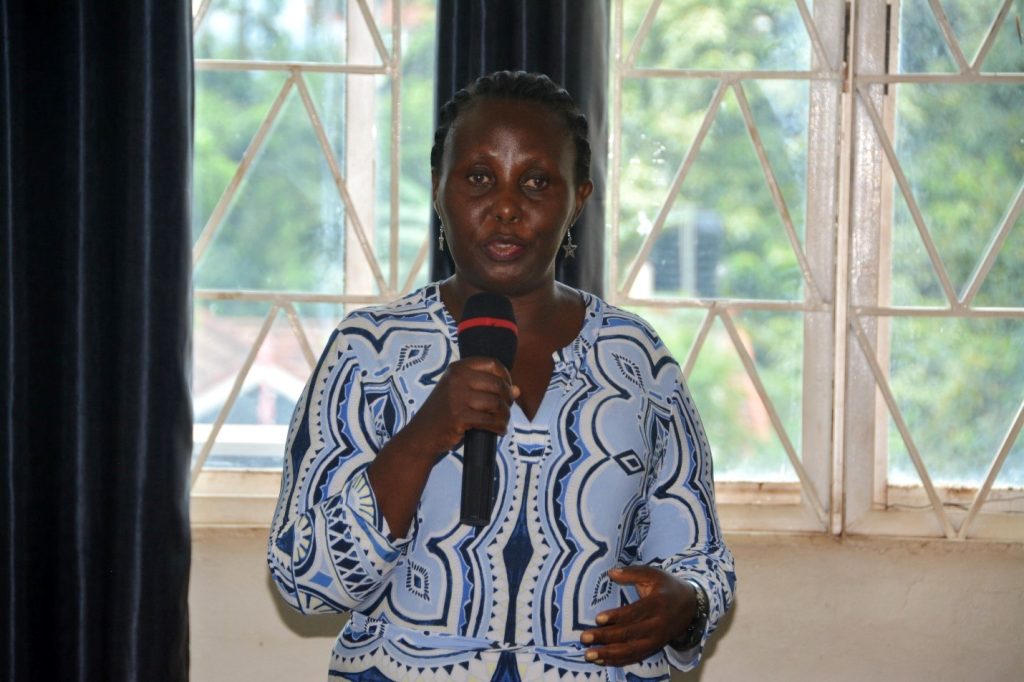 Dr. Katuura Esther, the Project Principal Investigator at Makerere University, highlighted the institution's pivotal role in training and research. Makerere University aspires to be a thought leader, committed to providing transformative teaching, learning, research, and services that cater to dynamic national and global needs. The institution's strategic goals encompass leadership in high-quality programs, knowledge dissemination, research, scholarship promotion, and corporate social responsibility. Dr. Esther also addressed the challenges and opportunities in preserving indigenous knowledge, emphasizing the role of digital technologies and collaboration between research institutions and local communities.
The programs designated for updating at Makerere University are a comprehensive effort to align with the Nagoya Protocol. Notable among these programs are BSc Applied and Economic Botany, BSc in Conservation Biology, Bachelor of Biotechnology, Masters in Botany, Masters in Genetics, Masters in Plant Pathology and Crop Science, and Masters in Economic Botany. This holistic approach aims to contribute to the conservation and equitable utilization of genetic resources.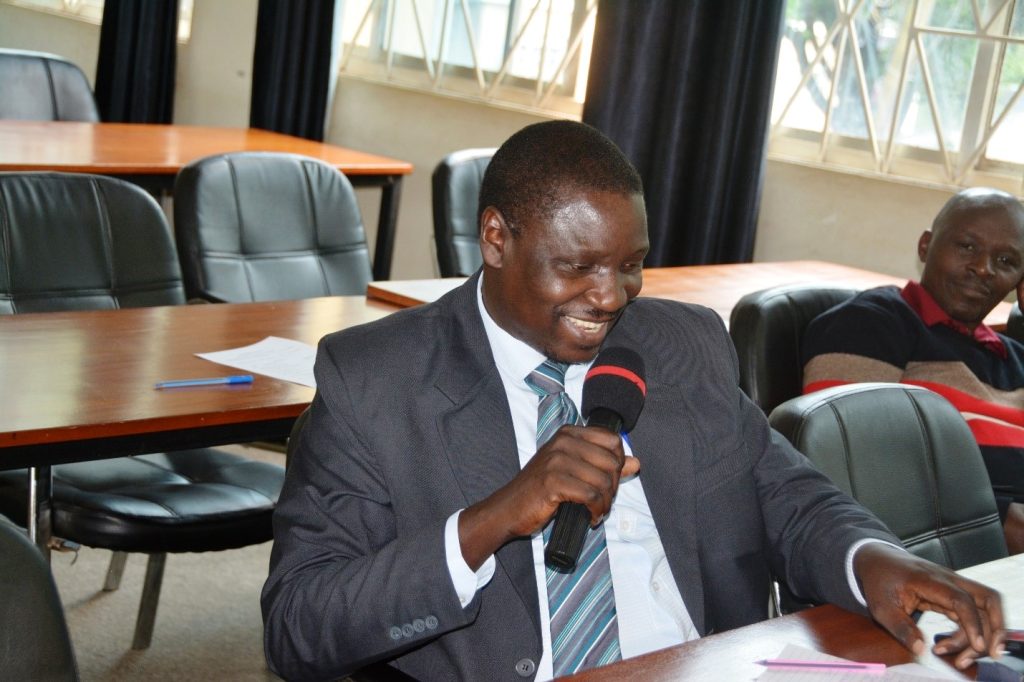 Dr. Cyprian Misinde, the Director of Quality Assurance at Makerere University, emphasized the importance of incorporating international and global standards into the academic curriculum. He underscored the crucial role of projects like ABS in enhancing the capacity of professionals and equipping them to become part of a globally competitive workforce. This workshop marked a significant stride in Uganda's journey towards sustainable biodiversity management and conservation, creating a ripple effect that extends far beyond its borders, leaving a lasting impact on the world stage.
Laban Lwasa is the Senior Administrative Assistant, Makerere University, Grants Administration and Management Support Unit (GAMSU)
Ugandan student Dorothy Akoth wins 2023 GBIF Graduate Researchers Award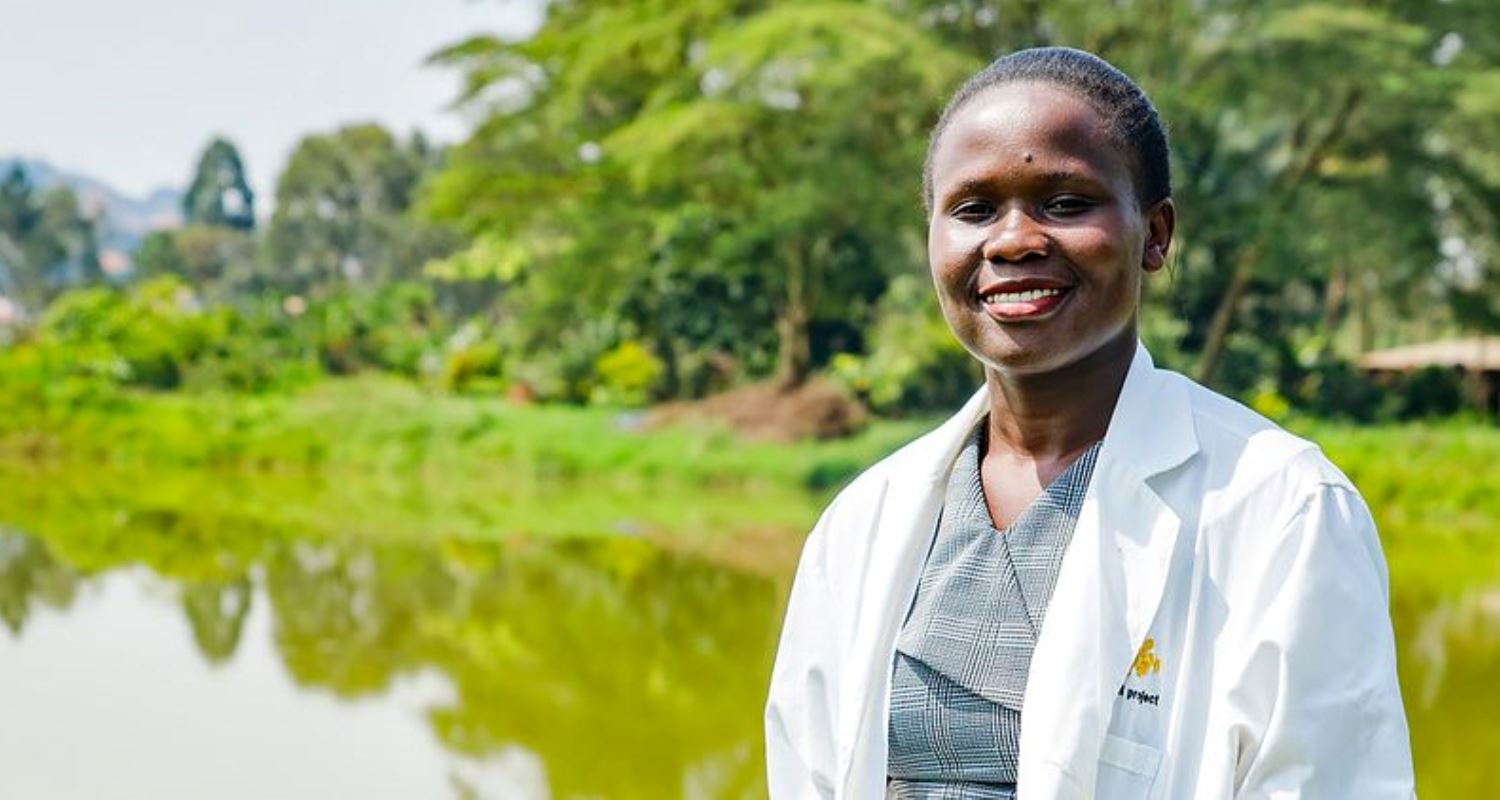 Ms. Dorothy Akoth, a Master's student at the College of Natural Sciences (CoNAS), Makerere University has been named one of two winners of the 2023 GBIF Graduate Researchers Award. An expert jury selected Akoth, who was nominated by the Uganda National Council for Science and Technology together with National Fisheries Resources Research Institute (NaFIRRI), for the instrumental role of her research in improving the knowledge of the distribution and imperilment status of 110 native fish species outside the iconic Haplochromine tribe of East African cichlids. The student was supervised by Prof. Fredrick Muyodi and Dr. Jackson Efitre
from the Department of Zoology, Entomology and Fisheries Sciences at CoNAS, Makerere University, and Dr Vanny Natugonza of Busitema University.

Since its inception in 2010, the annual GBIF Graduate Researchers Award (previously the Young Researchers Award) has sought to promote and encourage innovation in biodiversity-related research using data shared through the GBIF network.

Details at:
https://www.gbif.org/news/6qTuv5Xf1qa05arROvx7Y1/ugandan-student-dorothy-akoth-wins-2023-gbif-graduate-researchers-award
CARTA Fellow Anywar Selected as Fellow of ASLP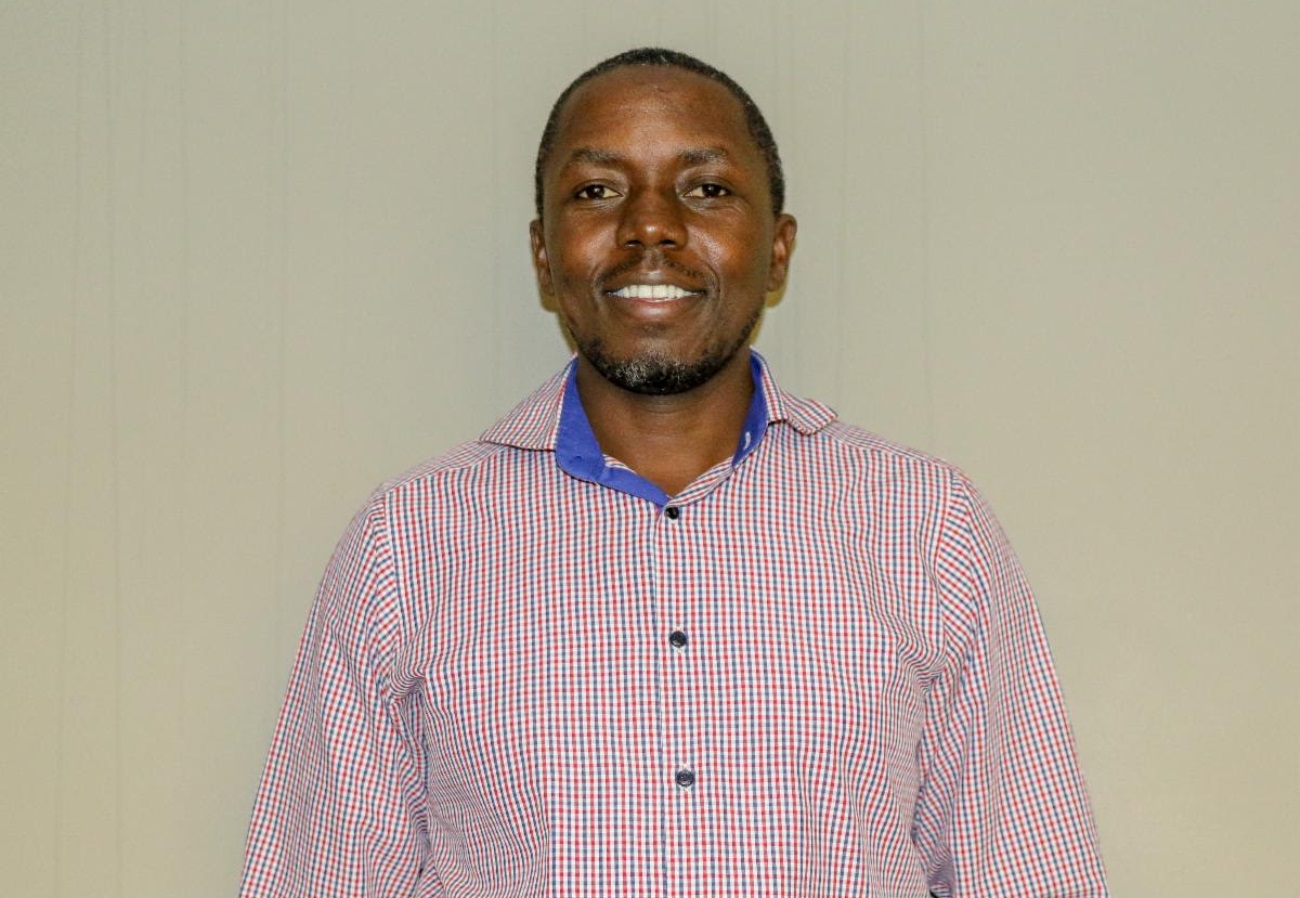 Godwin Anywar (cohort 6 graduate, Makerere University) was selected as a fellow of the Africa Science Leadership Programme (ASLP) based at the Future Africa Campus at the University of Pretoria, South Africa, on September 8, 2023. 
Within the month, he:
Will be participating in the Uganda-Swiss Museum Cooperation Workshop from September 24 – October 4, 2023, in Kampala, Uganda, and will present on 'Traditional Medicine in Transition.'
Presented a keynote paper on 'Mental Health and Wellbeing during the PhD Journey' at the Makerere University Business School (MUBS) 27th Annual International Management Conference (AIMC) under the theme "Leveraging Governance, Human Capital and Technology for Sustainability in Kampala – Uganda on September 25 – 27, 2023.
Presented a paper on 'The Cannabis/Marijuana (Cannabis sativa L.) Landscape in Africa: An Overview of its Cultivation and Legal Aspects' at the 20th International Napreca Conference on Natural Network for East and Central Africa (NAPRECA) in Harare, Zimbabwe on September 20, 2023.
Attended the German Academic Exchange Service (DAAD) Science Forum at the University of Nairobi on September 20, 2023, to celebrate 50 years of DAAD in East Africa.
Source: CARTA Newsletter Issue 69