Rising to the Top: Carol Nabbanja's Journey to Becoming the Best Graduating Student from MakSPH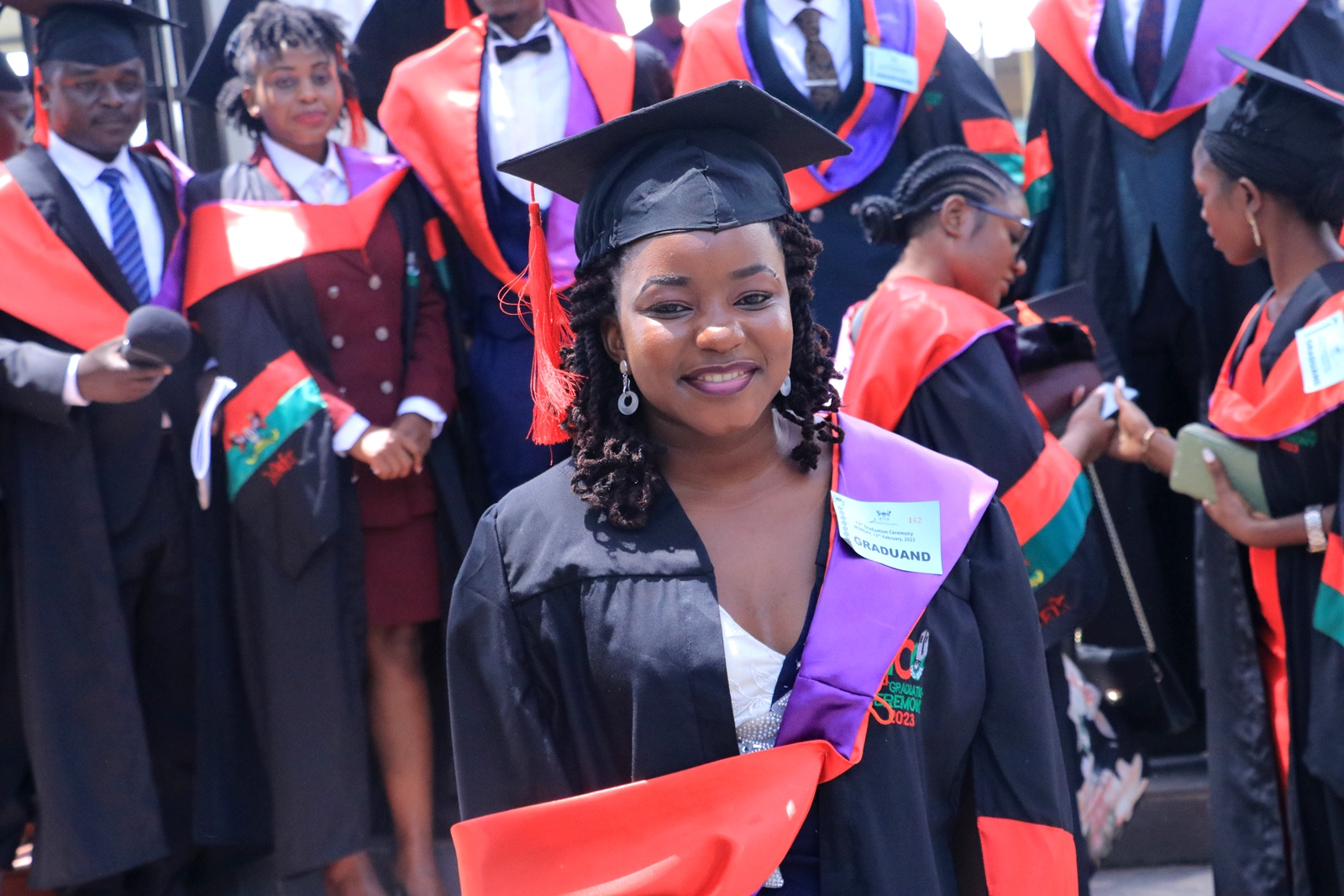 Carol Esther Nabbanja, 22, is set to graduate with First Class Honours in Bachelor of Environmental Health Science (BEHS) from the Makerere School of Public Health as the best-graduating student in the school this year. She graduates in Makerere University's 73rd Graduation ceremony today. 
With a CGPA of 4.61, she has emerged as the best-graduating student in the MakSPH this year. She graduates alongside her other 43 classmates who made it to the graduation list this year.
Born in Kitemu village, Nsangi Parish, Wakiso District, to Samuel Mawejje, and Alice Naggawa, Nabbanja is the third born of four siblings and first to come to Makerere University, the very first to be on a government scholarship, and the very first to go through Kings College Budo.
Right from her childhood, Nabbanja has always been passionate about health and clean environments, which started from her early years as a head monitor at a government-aided St. Charles Primary School, where she did her nursery to primary five and the sanitation prefect at Clevers Origin Junior School.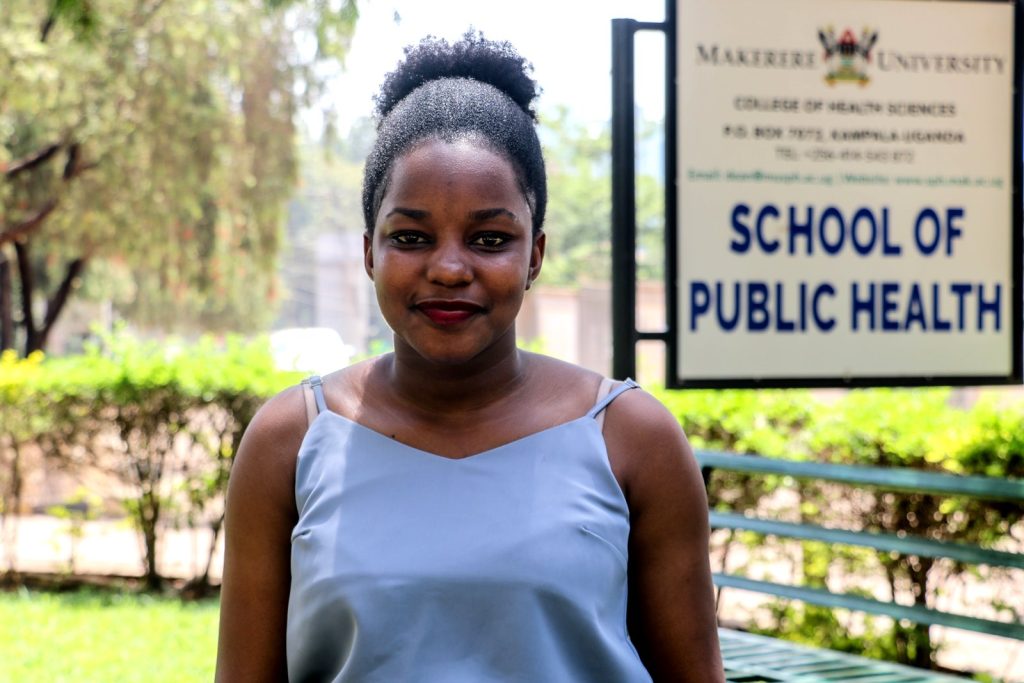 While at St. Charles, Naggawa, Nabbanja's mother was not convinced that she would make a foundation for a great future. She wanted better for her daughter. Nestled in the bustling streets of Kitintale, lies Clevers Origin Junior School, a beacon of hope for many students in the area. For Naggawa, her daughter's joining the school would mark the beginning of a new chapter in her life.
She approached the owner of the school, Christopher Mugwanya, who happened to be her brother. Despite being a private school, Mugwanya, a kind-hearted and supportive uncle, offered the Nabbanja a half-bursary based on academic merit and family relationship. "I was overjoyed and couldn't wait to start his new journey at Clevers Origin," says Nabbanja.
Settling into her new school, Nabbanja encountered some challenges in mathematics, but her uncle was there to help. "I had some challenges in math, but he ably supported me, he gave me food, visited me when my mother couldn't make it, and sometimes I would stay at his place over the holidays. He was really supportive. I was able to overcome my difficulties in math and excel in my studies. In fact, my grades improved and I found a newfound passion for learning. I am grateful for the support from my uncle and I feel proud of my academic achievements so far."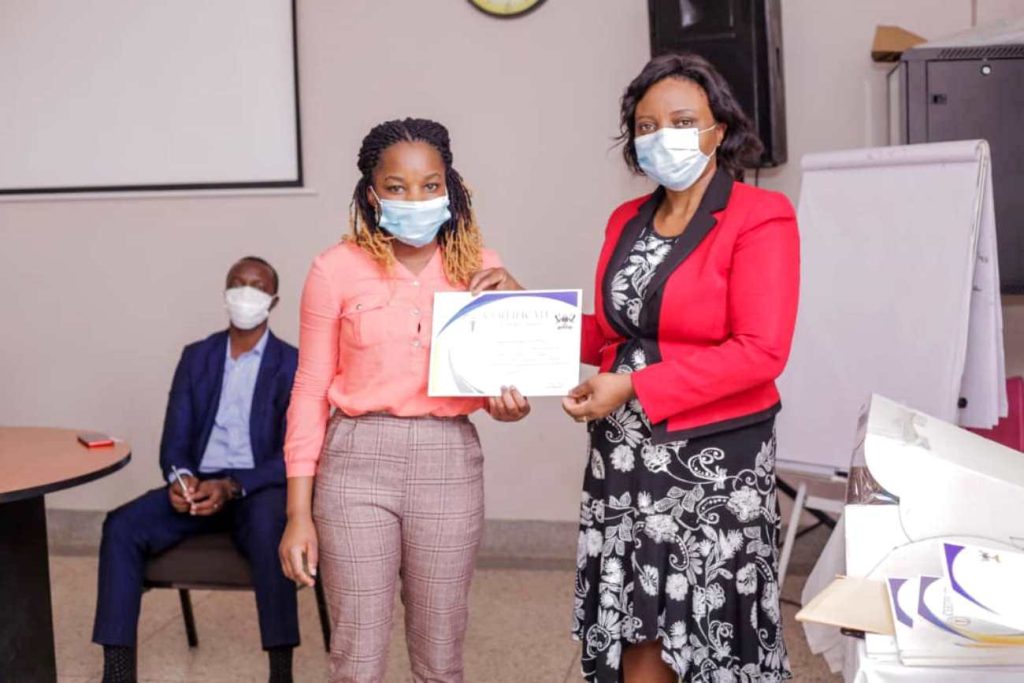 Because of her unwavering determination and hard work, the School was convinced that she would sit her Primary Leaving Examinations (PLE) in Primary Six.
"I did PLE in P.6. The centre I registered at was in Nateete and I was the only first grade there but I didn't want those results. I decided to wait for my actual time, and when it came, I excelled. I got aggregate 5," says Nabbanja.
She was the best-performing female academician in her cohort. This was a significant achievement, as her cohort had the best grades since the school was founded. "I was also awarded the best female academician during my time at the school. I, in fact still have the certificate. I have also always been pertinent about health, and so I took up positions like the Sanitation Prefect," says Nabbanja.
Nabbanja also had a passion for cleanliness and health. As the Sanitation Prefect, she made sure that the school environment was clean and hygienic at all times, something that was important to her from a young age. "I always loved a clean environment and to have everything in its place, so my interest developed that early."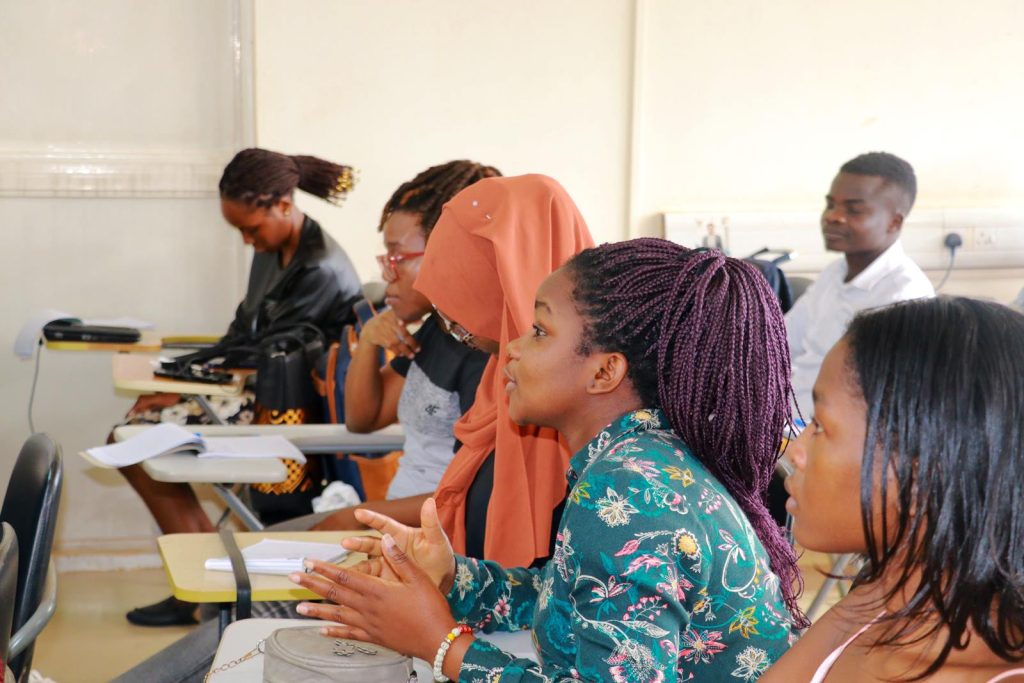 Joining Kings College Budo
Given her outstanding performance, Nabbanja was offered several scholarships to join Secondary School. "I was the very first from that Clevers Origin Junior School to ever go to Kings College Budo—we were two students that performed well, a boy who got 4 and me who got 5 and joined Budo on merit. My parents were offered other offers of schools giving me scholarships but Budo was exceptional. We had to make a decision that would set for me a good standard."
Her journey to Makerere School of Public Health was paved at Budo. She was initially worried about School fees and how her father, a taxi driver would raise money to support her education.
"On joining my S.1, my parents were worried about the high fees, and the fact that I had studied on bursaries up to this point, they were not financially ready. We were paying about Shs1.4M. My mother talked to the Deputy Head Teacher, Rebecca Kiwanuka, who told her to let me join and that things would work out in the long run. Fortunately, my parents paid fees for S. 1," says Nabbanja.
Unsure of how the second term would go, by sheer luck, Ligomarc Advocates, a financial and corporate law firm located at Social Security House in Kampala was celebrating 10 years and the partners decided to go back to their high schools and support students who were having financial issues
"By God's grace, after the meeting between the School administration and the law firm, Mrs. Kiwanuka, our deputy head teacher informed me that I had gotten a sponsor," Nabbanja says.
Ligomarc Advocates did not only sponsor her education but also provided opportunities for her to work with them during school breaks.
"Ligomarc took me for the 6 years I was at Budo. They were not just sponsors but also supporters, they supported me financially, came for V.Ds [Visitation Days], and also gave me an opportunity to work with them as an office attendant during my vacations. I also assisted the administration, delivering letters here and there. They supported me beyond just academics," she says.
Budo was a turning point in Nabbanja's life. It exposed her to new experiences and taught her valuable life lessons that have stayed with her to this day. She thrived in her studies, maintaining an average of 94 and earning 10 out of 8 aggregates in S.4 and 16 out of 20 in S.6.
Nabbanja never lost sight of her goals and was motivated by quotes from her late headmaster, Mr. Patrick Bakamale, such as "In this era of information and technology, we need to have the power of selection," and "Focus on roots not fruits."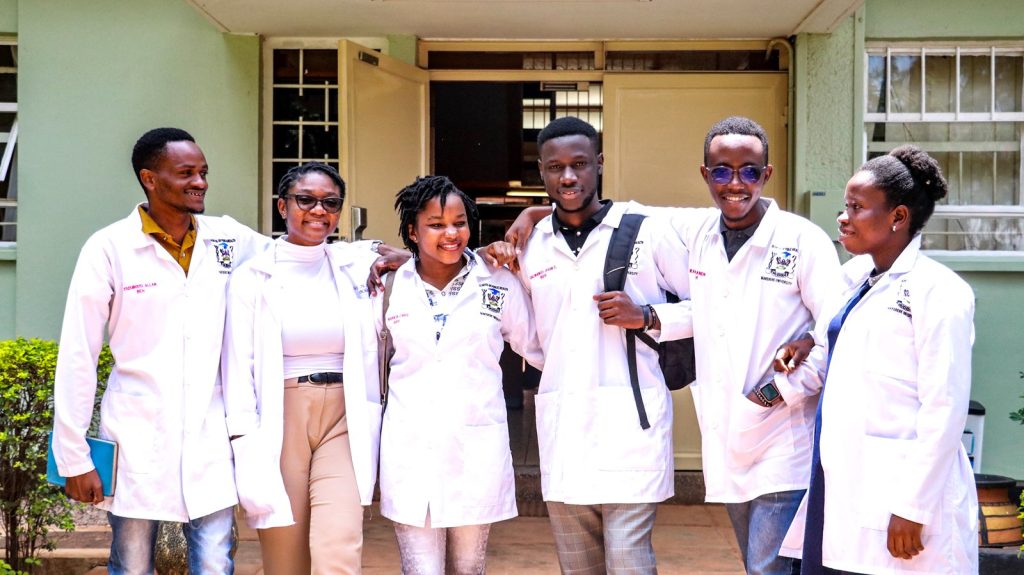 Shaping her dream
Growing up, Nabbanja had always been fascinated by journalists, with the thrill of being on TV. "I used to hear that they earn 1 million, so that excited me." However, it was her frequent trips to the dentist that truly sparked her interest in the field of dentistry. As she watched the dentists work their magic, Nabbanja was drawn to their ability to improve people's dental health and change their lives for the better. "As a child I had so many dental issues, even at home. When I would visit the dentist, I would see a guy in a coat, doing some good work so I realized he doesn't even work the night shift and it made me want to become a dentist," she added.
Despite being tempted to pursue a career in law due to the time she spent at Ligomarc Advocates, Nabbanja held firm to her dream of attending medical school and becoming a dentist. She was determined to help her siblings, and others, achieve the confident smile they deserved.
However, her dream course, Dental Surgery, eluded her by just one point. Instead, she was given the opportunity to study Environmental Health Science, a subject that would soon become her passion.
"I didn't know much about MakSPH, actually my first few days were not that pleasant. I kept thinking about my friends who were doing my dream course even though they were on private not government sponsorship, but my mother didn't have the money," she says.
Ruth Mubeezi Neebye, an Assistant Lecturer in the Department of Disease Control and Environmental Health would later become Nabbanja's mentor. According to Nabbanja, she has equally been inspired by Dr. Esther Buregyeya and Dr. David Musoke.
Throughout her time at MakSPH, Nabbanja has consistently stood out as a top performer, earning high grades and impressing her professors and peers alike. Despite her impressive academic record, she remains humble and grateful for the support she has received from her family, friends, and sponsors along the way.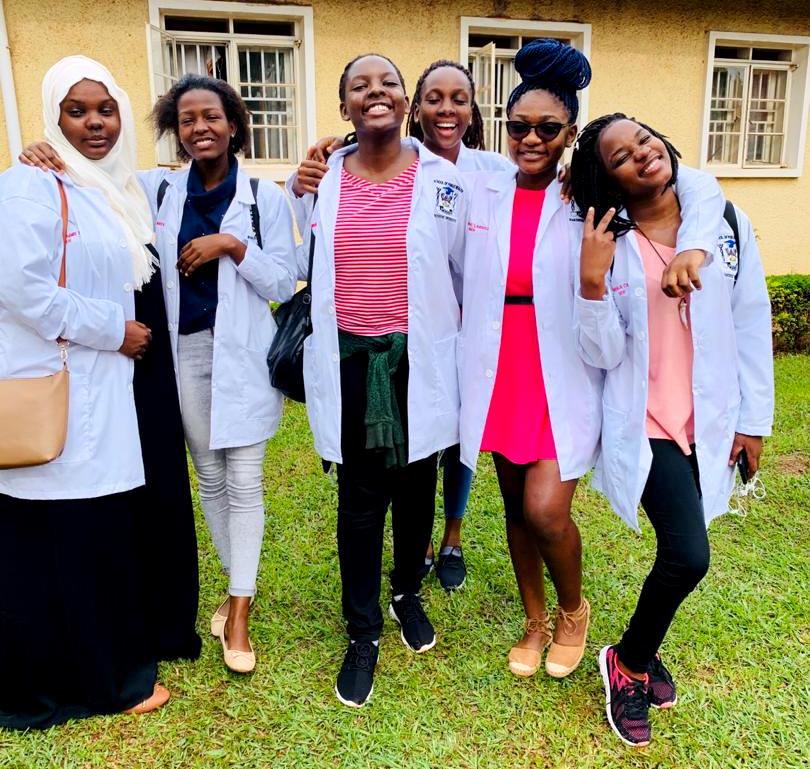 Nabbanja, a sports personality
As a student at Makerere School of Public Health, Nabbanja was a standout in both academics and sports. She fell in love with swimming. As a member of the Makerere University swim team, Nabbanja excelled in competitions and brought home medals for the university. She found solace in the sport, using it as a way to relax after long days of lectures and studying. Swimming also provided her with the opportunity to travel and make new friends, as well as to work on her physical and mental health.
"Swimming gives you a lot of opportunities, so that inspired me as well. Very many people travel on University tickets, and since I love outdoor life and traveling, I looked at this as an opportunity. Swimming teaches you to read, and do other things like jogging before joining the pool. It is also an individual sport because when you don't swim for a month, your time is cut," says Nabbanja.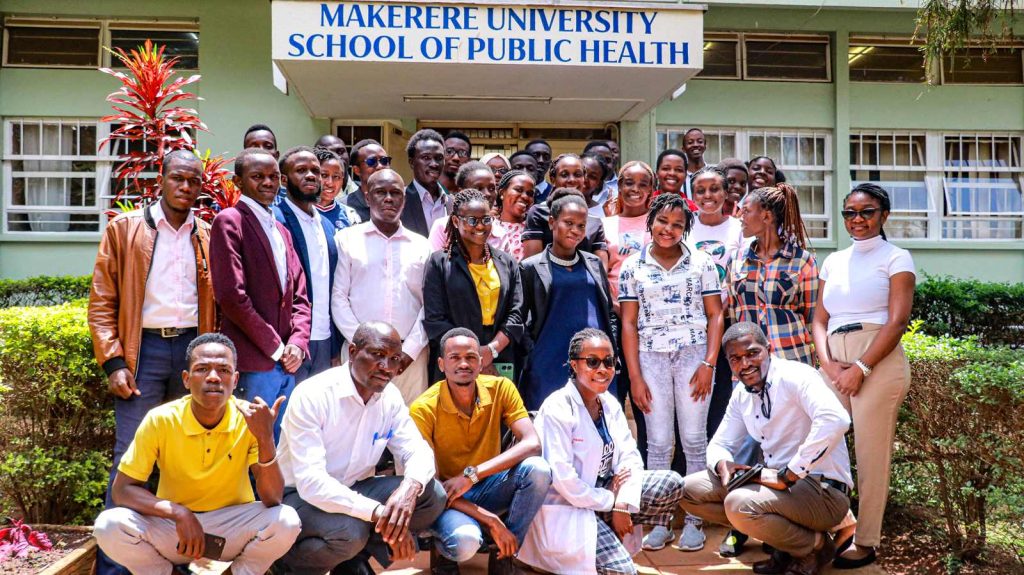 Journeying to First Class
For some students, University education is just a three-four-year period of attending lectures and socializing with peers. But for others, it's a stepping stone to a brighter future. And that's exactly what happened to Nabbanja, the best-graduating student from Makerere School of Public Health (MakSPH). She has not only excelled in academics but was also a talented swimmer who represented the University in various competitions.
Nabbanja's success journey started with a clear plan and a strong determination to succeed. She believed that becoming a first-class student was not only about attending lectures but also about being self-aware and taking control of one's own learning process. Nabbanja made a habit of reflecting on what was learned each day and relating it to real-life situations.
When asked about her experience at MakSPH, Nabbanja had nothing but praise for the staff and their professionalism. She says she never encountered any corrupt practices and appreciated the well-defined structure that made it easy to know where to go for assistance. Marks were received on time and she never felt lost or unsure of what to do next.
"The staff is also supportive, right from the reception, everyone is helpful—when inquiring about offices, or office protocol. We also get our marks on time, usually a week into the new semester. The service delivery is good and we are not tossed around."
Nabbanja's journey serves as a testament to the power of hard work, determination, and support from family and sponsors.
By Davidson Ndyabahika and Samantha Agasha
Mak's GMI Labs Authorized to Conduct DNA Paternity Testing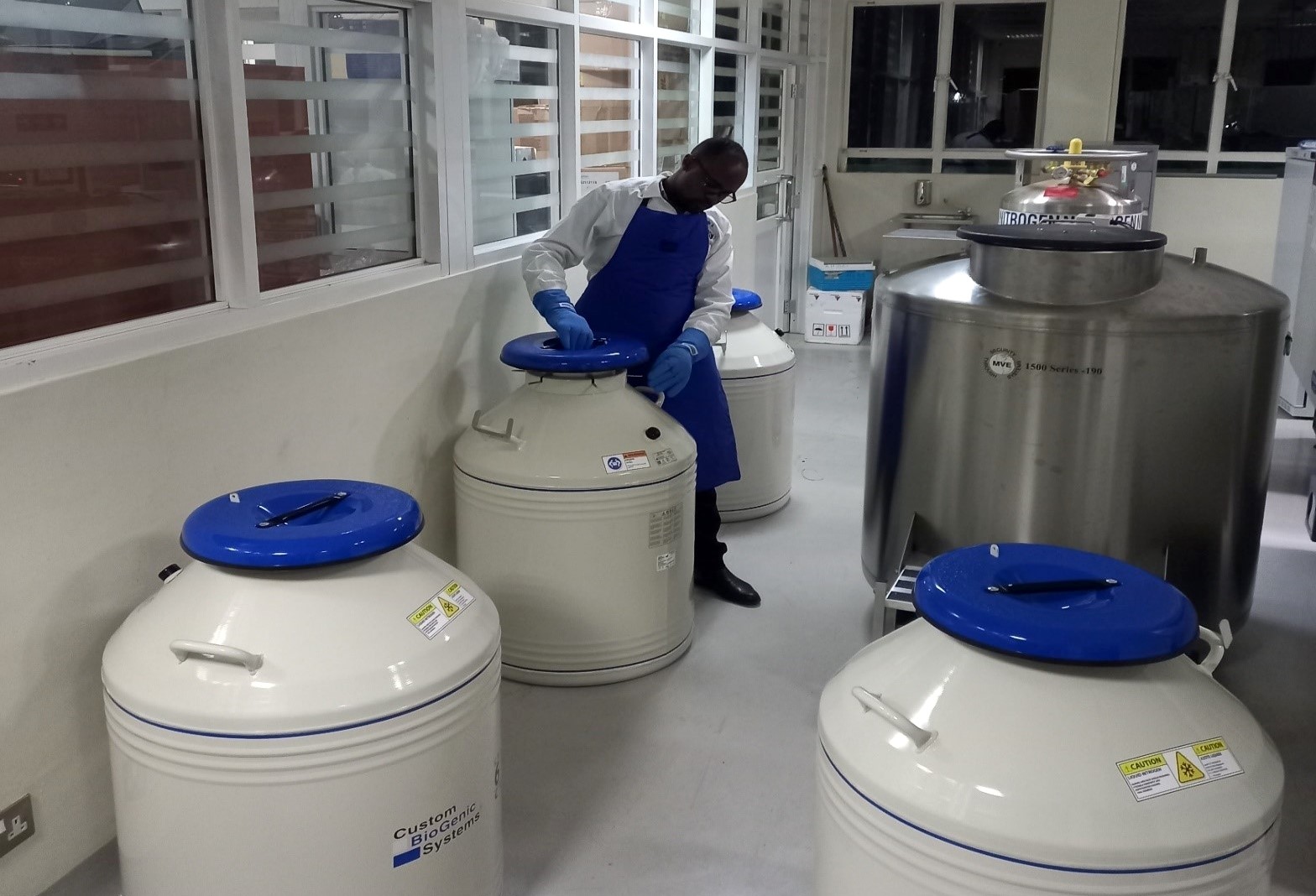 The Genomics, Molecular, and Immunology Laboratories (GMI Labs), operating under the auspices of the Makerere University Biomedical Research Center (MakBRC), have achieved another significant milestone in their journey of diagnostic excellence. The labs, renowned for their pivotal role in infectious and non-infectious disease research, have received official approval from the Director General Health Services at the Ministry of Health (MoH), Uganda, to conduct DNA Paternity Tests.
Situated at the Dept of Immunology & Molecular Biology under the School of Biomedical Sciences at the College of Health Sciences, Makerere University, the GMI Labs have been at the forefront of cutting-edge research, diagnostic testing, and training initiatives. Their remarkable contributions during the COVID-19 pandemic, where they conducted nearly a million PCR tests, underscored their unwavering commitment to public health and scientific advancement. The labs' exemplary performance and reliability were further highlighted by their successful management of two critical COVID-19 prevalence surveys. The findings of these surveys served as foundational data for crucial decisions guiding the country's lockdown strategies and phased reopening, earning commendation from the President and the Ministry of Health.
This latest authorization from the Ministry of Health marks a significant expansion of the GMI Labs' diagnostic capabilities. With the approval to conduct DNA Paternity Tests, the labs are now equipped to offer a crucial service addressing the need for accurate and reliable genetic testing for determining biological parentage. In a letter dated 22nd November 2023, the Director General Health Services emphasized the laboratory's rigorous adherence to international standards, proficiency in molecular biology techniques, and their proven track record in delivering precise and credible results. This approval further solidifies the labs' position as a trusted institution for advanced genetic diagnostics in Uganda.
Prof. Moses L Joloba, the Director of the GMI Labs, expressed immense pride in the team's dedication and expertise that led to this authorization. He highlighted the labs' commitment to upholding the highest standards of ethical practice, confidentiality, and accuracy in DNA paternity testing, ensuring the delivery of dependable results crucial for legal, personal, and familial purposes.
The inclusion of DNA Paternity Testing within the GMI Labs' list of services aligns with their overarching goal of advancing healthcare through state-of-the-art diagnostics, research, and education. This milestone represents not only a significant achievement for the labs but also a valuable resource for individuals seeking reliable and comprehensive genetic testing services. As the GMI Labs continue their unwavering commitment to excellence in healthcare and research, this new capability reaffirms their pivotal role in advancing the frontiers of molecular diagnostics and genetic testing in Uganda, working closely with reputable institutions such as Makerere University Hospital and other top-notch health facilities.
MNCH e-Post Issue 121: Learning from Nsambya Hospital Human Milk Bank to inform national scale-up & save preterm babies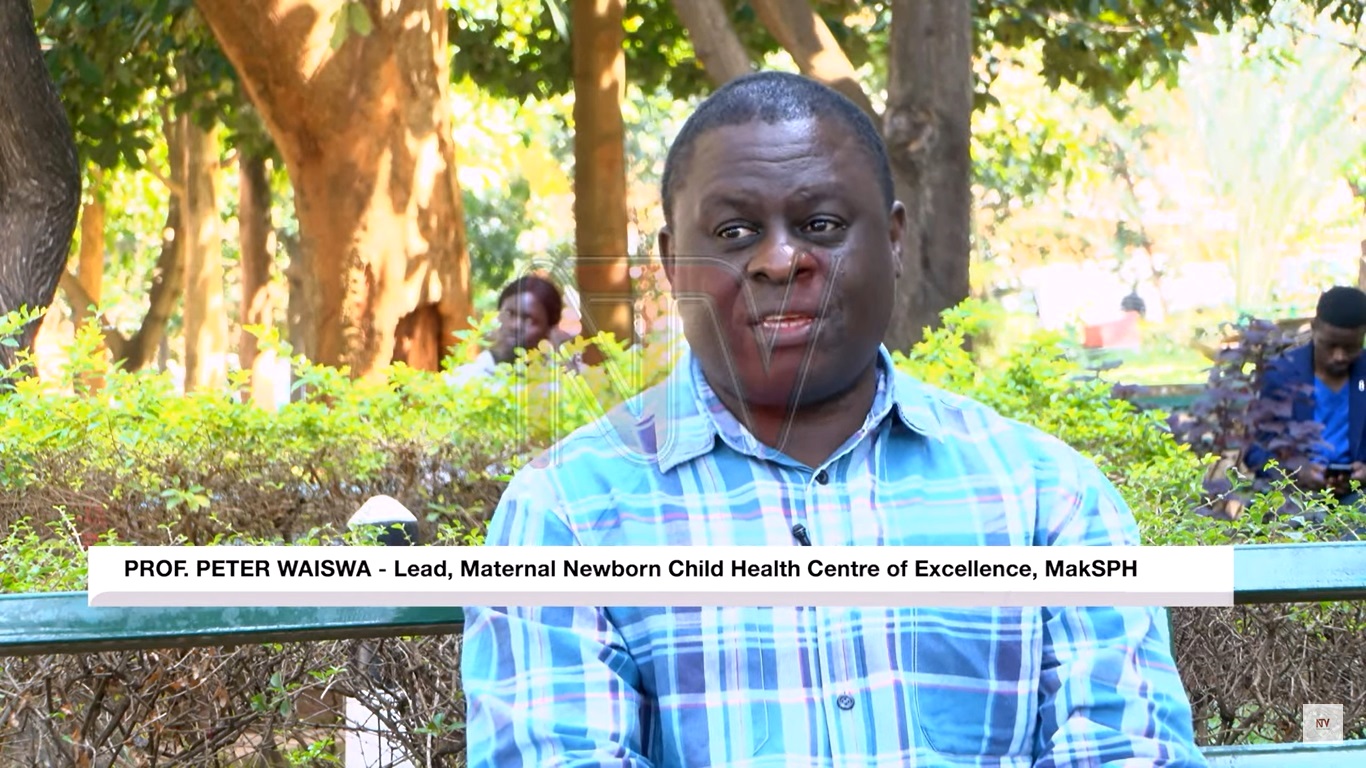 Welcome to this exclusive interview with Prof. Peter Waiswa, lead expert from the Makerere University Centre of Excellence for Maternal, Newborn, and Child Health. Dr. Victoria Nakibuuka from St. Francis Nsambya Hospital, and Dr. Jesca Nsungwa from Ministry of Health Uganda. In this video, they discuss a groundbreaking innovation in Uganda's healthcare landscape: the country's first-ever human milk bank at St. Francis Hospital Nsambya. This initiative represents a significant stride towards improving the survival rates of premature and vulnerable infants by ensuring access to essential breast milk, even when mothers are unable to produce enough. Watch Video
Click here to View the full MNCH e-Post Issue 121
METS Newsletter October 2023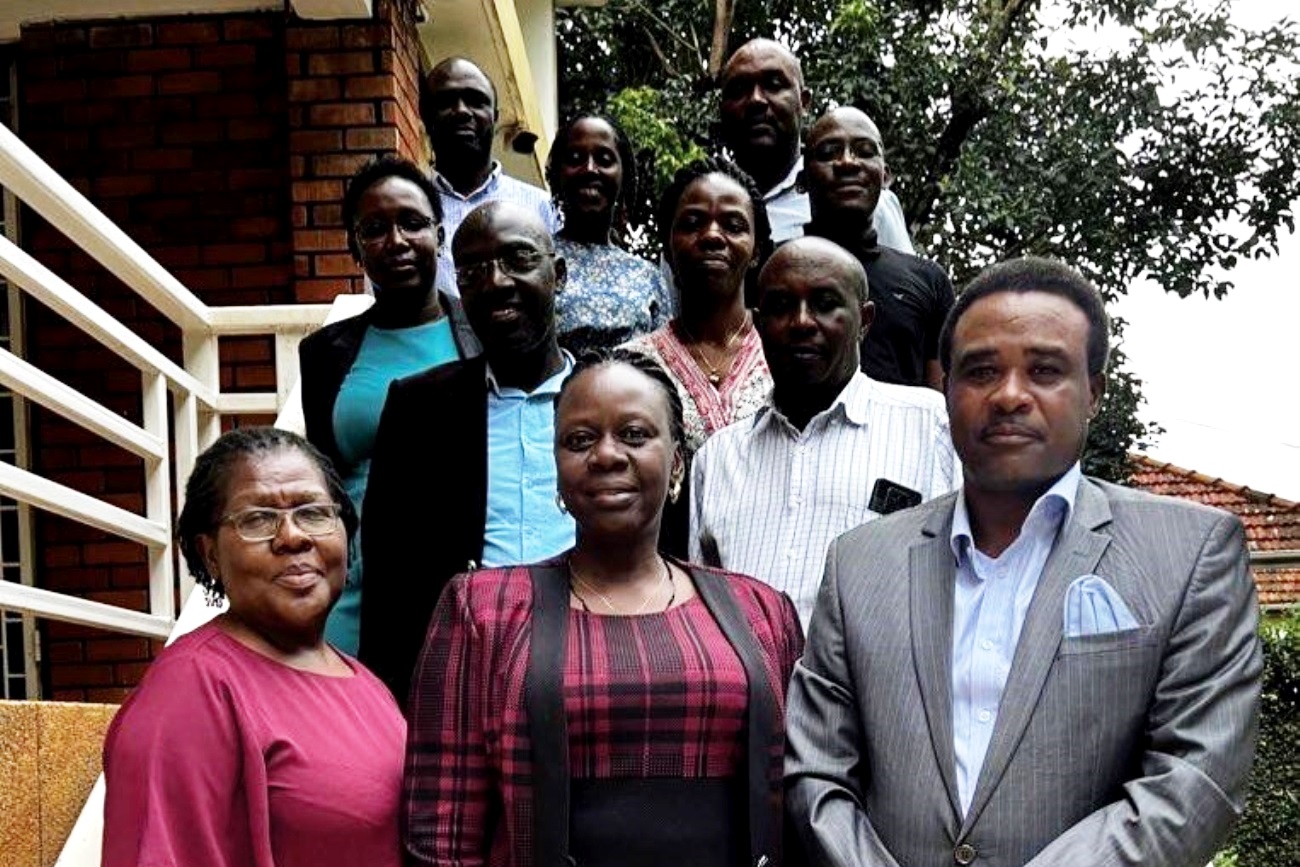 The Monitoring and Evaluation Technical Support (METS) Program is a 5-year CDC-supported collaboration of Makerere University School of Public Health (MakSPH), the University of California San Francisco (UCSF) and Health Information Systems Program (HISP Uganda).
Highlights of the METS October 2023 Newsletter
Strategies for Enhanced Disease Surveillance and Public Health Response in Uganda

The MoH Department of Integrated Epidemiology Surveillance & Public Health Emergencies (IES&PHE) Head, Commissioner Allan Muruta (Dr) visited METS to acquaint himself with the various surveillance activities supported by the Program.
Commissioner Muruta emphasized the need to build the capacity of districts and regions to conduct surveillance activities by training the relevant staff and establishing surveillance focal points at health facility levels.
He further emphasized the importance of linking laboratory data to the District Health Information System (DHIS2) and ensuring that different systems are interoperable.

Improving quality of data for HIV testing services (HTS) through regular assessments

MoH has been conducting Data Quality Assessments and Improvement (DQAI) activities to inform program planning, monitoring, and performance management. HIV testing services (HTS) inter was conducted in 16 regions, 81 districts, and 111 health facilities in partnership with 26 Implementing partners.
The HTS DQA has improved data management, infrastructure, and understanding of indicators. Specific staff assignment at each HTS entry point has proven effective, and use of the UgandaEMR system for reporting has yielded positive results.

Shaping Uganda's Healthcare Data Landscape

METS has maintained a strong collaboration with the Ministry of Health (MoH) providing invaluable technical support in developing various strategic guidelines for the country. These guidelines include the Uganda Health Information Exchange and Interoperability (HIE) Guidelines, the Uganda Health Data Protection and Confidentiality (HDPC) Guidelines, and the Uganda Health Data Sharing, Access, and Use Guidelines.

HIE and HDPC guidelines have received the endorsement of the Health Information, Innovation and Research (HIIRE) Technical Working Group (TWG), awaiting presentation to the senior management team at the MoH for final approval.

Empowering Health Professionals: PrEP Training in Hoima District

MakSPH-METS has taken a proactive stance in supporting Monitoring and Evaluation (M&E) for key populations through the development, management, and conducting trainings on the use of the PrEP tracker system across various agencies.
METS conducted a 5-day training on the KP/PrEP Tracker system in Hoima district. Moving forward, facility staff will be able to enter data on PrEP services into the system in a timely manner, analyze the data, and use it for program improvement.

Gallery

HIV testing services (HTS) Data Quality Assessments and Improvement DQAIs
Interagency cervical cancer on-site mentorships
Orientation in KP tracker-Soroti
TDY from CDC headquarters visit to METS
M&E orientation meetings for new Implementing Partners
Planning meeting for Cross Border Data Sharing-Busia