Genetics & Genomics Research Dissemination; Makerere Bioethicists Emphasize the Importance of Community Engagement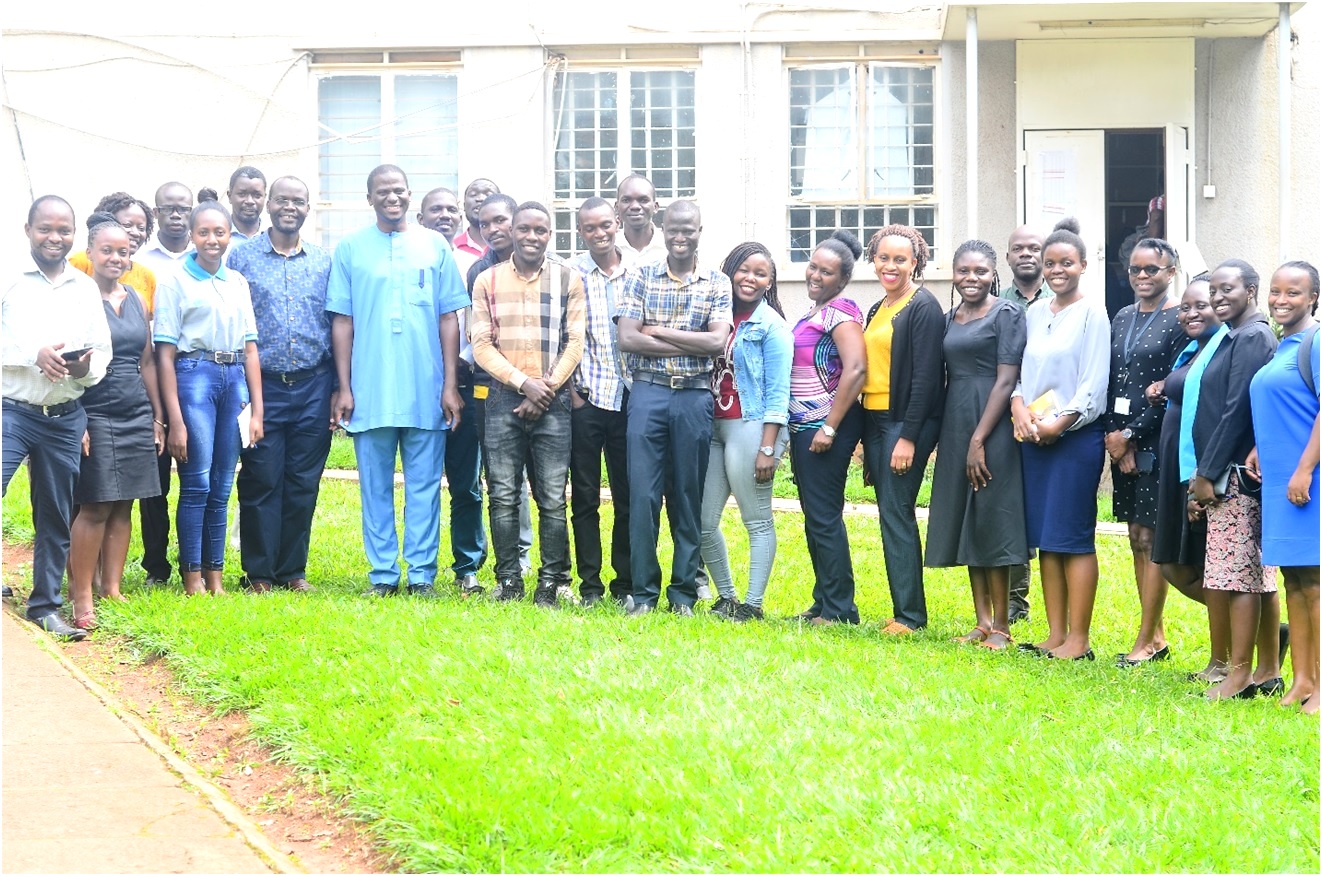 By Joseph Odoi
As Genetics research continues growing in Uganda, Bioethicists from Makerere University College of Health Sciences have stressed the importance of community engagement, genetic counselling and Public sensitization when conducting Genetics research in Uganda.
These recommendations were made at a research dissemination workshop held on the 8th December 2022 at Makerere University College of Health Sciences.
While presenting findings of the ELSI-UG project titled "Ethical and social issues in informed consentprocesses in African genomic research", the Project Principal Investigator -Associate Professor Mwaka Erisa Sabakaki from College of Health Sciences, Makerere University in a special way welcomed participants to the dissemination. He noted that involving communities in genetics and genomics research is very important when it comes to enhancing the understanding of genetics and genomic information by the general public.
''There has been an exponential increase in genetics and genomic research in the last two decades.
However, this field of research is complex and is poorly understood by various research stakeholders. One way of enhancing understanding of genetics and genomic information by the general public is through community engagement. It is therefore crucial that communities are meaningfully involved in research processes right from conception. Community engagement provides a two-way communication channel through which researchers gain better understanding of community priorities, preferences, traditions, practices, and cultural sensitivities.'' explained Prof. Mwaka.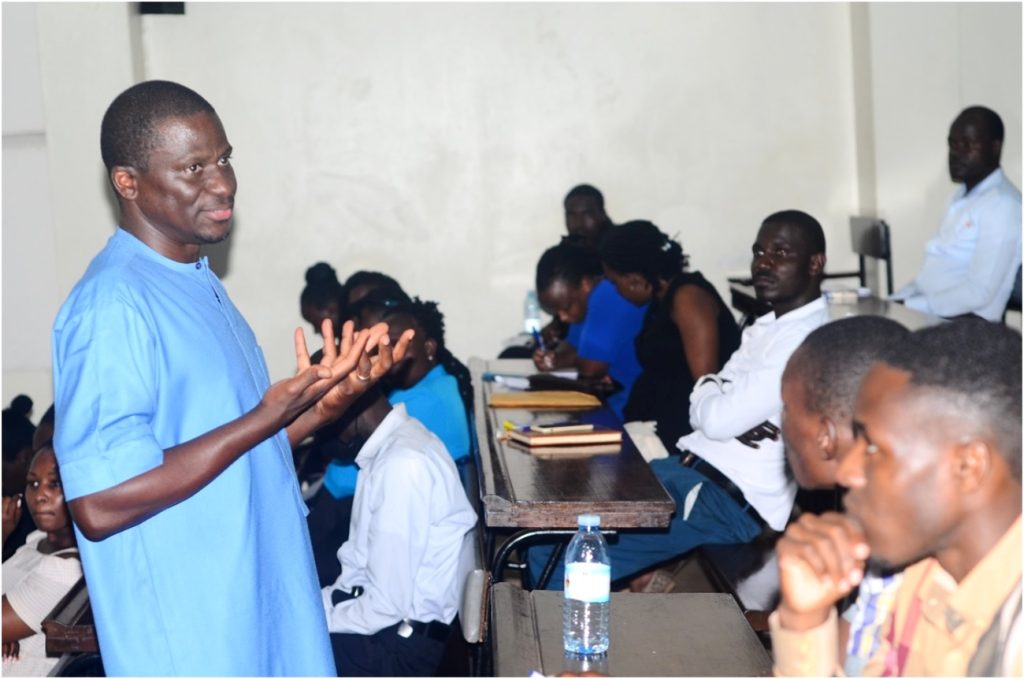 He equally highlighted the need for translation of scientific language into local languages, genetic counsellors and consent in Genetics research adding that community engagement is crucial in building equitable research collaborations and trust between researchers and research communities.
Genetic and Genomics
According to National Institute of General Medical Sciences, Genetics is the scientific study of genes and how certain qualities, conditions or traits are passed from parents to their off springs. Genomics on the other hand involves using information about genes to: identify genetic disorders including future diseases so that doctors tailor treatment for individuals.
In same spirit, Dr. Moses Ochan, the Vice Chairperson of the Makerere University Research and Ethics Committee stressed the importance of sensitization of communities and researchers before any study is undertaken. According to him, sensitization enables communities understand the advantages and disadvantages of participating in a study thus making informed decisions.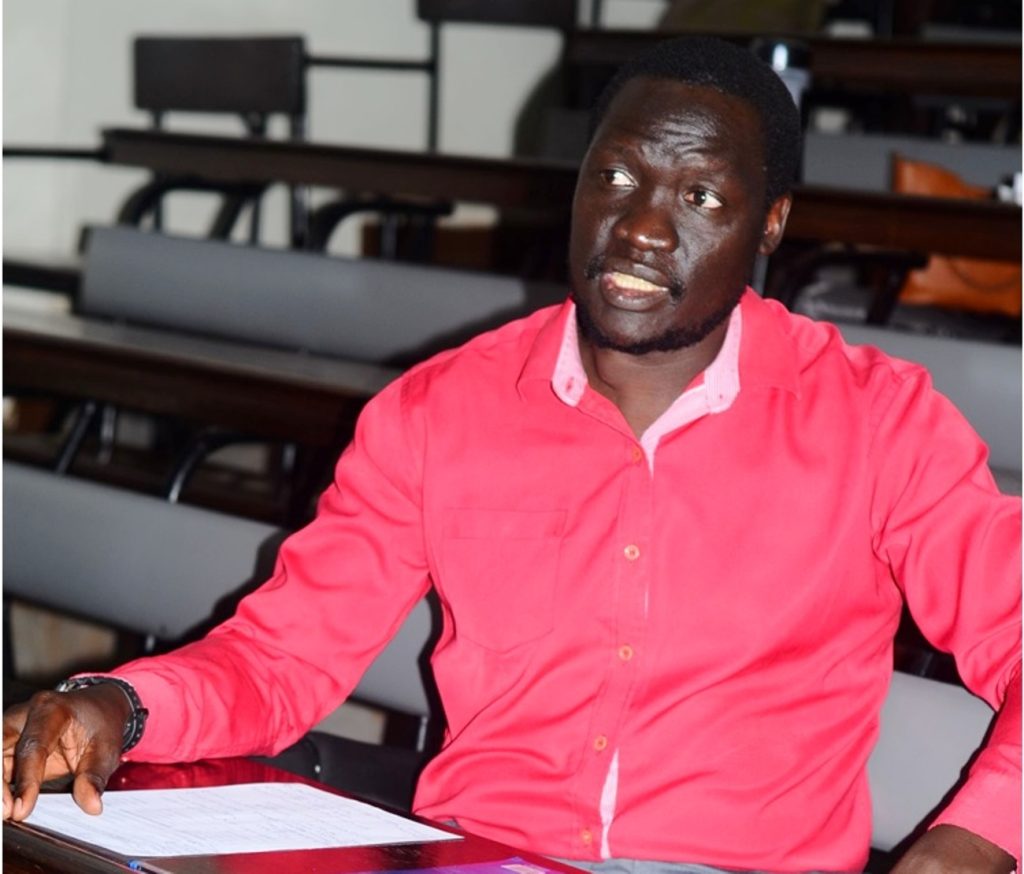 In this United States National Institutes of Health funded study that sought to explore the knowledge,perceptions and experiences of stakeholders; researchers, bioethicists, REC members, research participants and caregivers/guardians on the informed consent process, and the ethical, legal and social implication of genomic research, 243 protocols were analyzed involving both local and international researchers
Findings
Return of individual genetic results to research participants
Of 122 parents/caregivers of adolescents in the study, 77.1 % expressed the desire to receive all results of their children's genetic/genomic results.
71.3 % of parents/caregivers agreed that children should be able to take part in research testing for genetic conditions that begin during childhood, even if there is no treatment that can alter the course of the condition
85.3 % of parents/ caregivers expressed the desire to know genetic research results about children to see if they are more likely to get a disease in the future.
71.3 % of parents/ caregivers agreed that Children should be able to take part in research testing for genetic conditions for which there is a treatment that begins during childhood that can alter the course of the condition
62.3 % of parents/ caregivers  agreed that children should be able to take part in research testing for genetic conditions that start in adulthood and have no treatment that can alter the course
89.4 % of parents/ caregivers agreed that children should be able to take part in research testing for genetic conditions that will arise in their adult years, only if there is treatment or prevention that should begin in childhood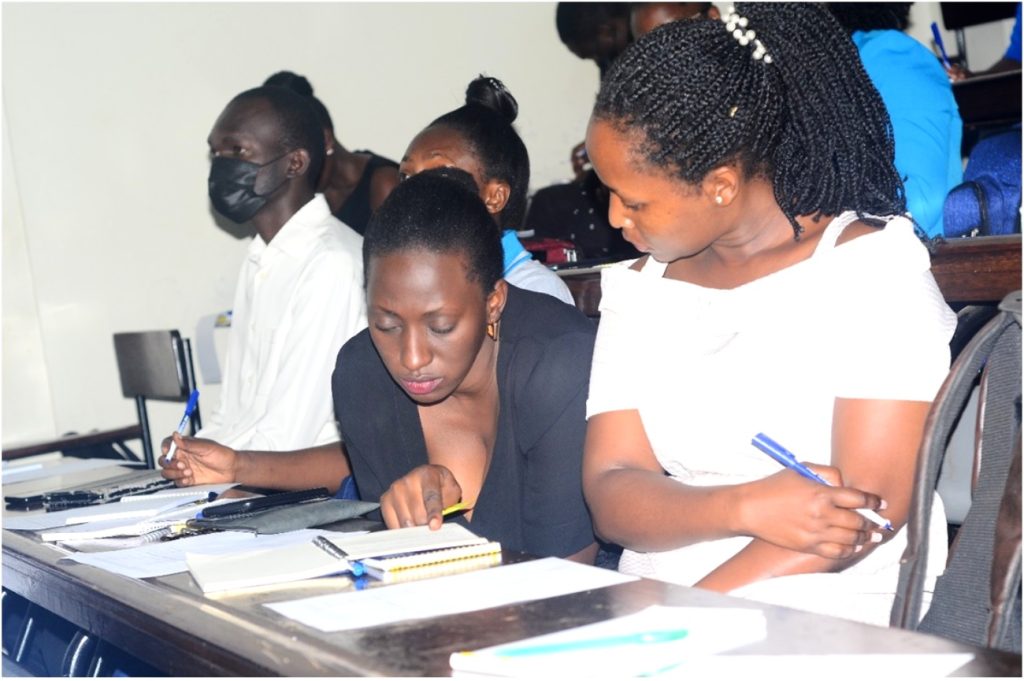 On the most important issues parents should consider in deciding whether or not to get genetic research results, 81.2% cited distress knowing that there are potential problems for other family members. Additionally, 45.0 % of parents and caregivers noted that receiving their child's genetic results might worry their family; and 27.8% worried about stigma and discrimination
To address this, 69.2 % of parents and care givers said genetic counselling should be offered prior to a sample being taken to do genetic research
On perceptions on returning individual results of genomic research, parents and caregivers indicated that It is the researchers' moral obligation to return clinically significant results; as such, genetic results should be communicated to them by the study doctor. Most parents preferred being informed first before involving the children; and some mothers expressed the desire to exclude the child's father from these discussions until they (mothers) have understood the implications of the results in question.
On the role of children in making decision makings on whether to regarding return of genetic results or not, there was no consensus on the ideal age for disclosure of results. Some parents and caregivers pointed out that involvement of children in these discussions should depend on child's character, level of understanding and ability to cope with the implications..
On handling findings that have familial implications, there were mixed feelings about involving other family members. Parents, especially mothers expressed fear of attribution. They thus suggested that the biological parents of the child should be the first ones to receive these results and then decide whether to involve other family members.
On the perceived challenges to return of results, parents and caregivers cited protracted delays in communicating genetics/genomics results; difficulty in tracing the child's family, especially when the parents die and they are being cared for by other caregivers; risks of knowing unpleasant findings and paternity disputes.
Parents and caregivers offered several suggestions for the safe return of results of paediatric genomic research and these included the need to organize peer support and sensitization activities for adolescents participating in genetic studies; feedback of results should be done by a multidisciplinary team comprising of  clinicians, genetic counsellors, the child and parents. All concurred that other family members should be involved at a later stage.
Informed consent and sharing of biological samples in collaborative genomic research and biobanking
On consent to future use of samples, 88.8% of the 187 researchers that participated in the study indicated that there is need to provide donors with the option to consent. 62% indicated that informed consent forms should include multiple options regarding the types and conditions of future research for which the samples may be used (tiered consent). 6.2% said that participants should only consent for the current study, and any future studies on the stored samples would require re-consent. However, the majority of researchers felt that the need to reconsent places an unacceptable burden on the researchers (62%) and is prohibitively costly (59.4%)
On informed consent experiences and practices, it was found that most principal investigators (12/15) were not well conversant with the informed consent procedures of their respective studies because they delegate this to study coordinators and nurses/nurse counsellors. Most nurses/nurse counsellors lacked basic knowledge and understanding of genetics, including the risks of genetic research.
On Information disclosure, researchers noted that genetic research is complex and oftentimes research participants do not adequately understand the information disclosed them during the consenting process. They thus recommended the use of an iterative approach that encourages consultation with family and/or people research participants trust, use of simple language, use of visual aids and other media, and objective assessment of comprehension. The also reiterated the need for translating informed consent documents into local languages and the use of peer educators. Researchers emphasized the role of community engagement in community education and sensitization, ensuring that researchers respect local cultural values and beliefs, and dispelling of superstitions and misinformation.
The perceived challenges to the informed consent process included, the poor quality and inaccuracy of translations of ICF into local languages, inadequate understanding of informed consent, limited understanding of genetics by communities and some research team members, lack of professional genetic counselling services in Uganda, and mistrust of foreign collaborators.
On Export of human biological materials (HBM), researchers had a positive attitude towards the export of samples and expressed a desire for collaborative partnerships in genetics/genomic research and bio banking that are characterized by mutual respect and equity. However, they raised several concerns:
They seem not to be well conversant with the guidance provided by the national ethics guidelines on bio banking and
They all concurred that material transfer agreements (MTA) are key in the transfer of human biological materials across the national borders. However, they surmised that these  MTA are unfair and tend to favour international Collaborators. They felt that local researchers and research institutions are not empowered enough to bargain favorably during MTA negotiations. They also indicated that the national ethics guidelines are vague on role of RECs in MTA and data sharing agreement development. Furthermore, they indicated that Uganda lacks appropriate enabling ethical and legal frameworks to protect the interests of local scientists and research institutions
On sharing of the benefits of research, the researchers felt the ground was not leveled and there was neither equity nor fairness in sharing of GBR benefits in international collaborative research. They attributed this to the lack of scientific integrity and questionable research practices by collaborating researchers, lack of effective communication between collaborating partners, denial of access to shared data and samples by Northern collaborators, and felt that the oversight function of UNCST during MTA implementation is limited.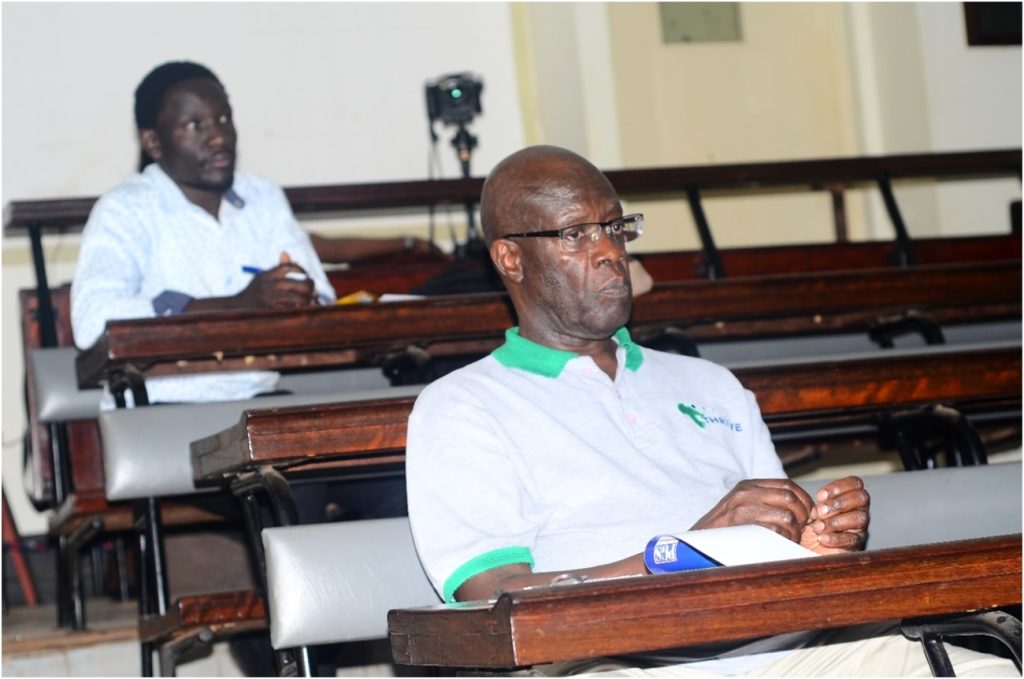 To address the issues at hand around genetics and genomics research, they made the following recommendations;
Recommendations to enhance comprehension of informed consent for genetic/genomic research and biobanking
Escalating community engagement: to sensitize the general public and educate them on genetics research and its implications
Iterative approach to informed consent where participants are given ample time to read/be read to consent information, ask questions, make consultations with family and trusted persons
Encouraging the use of simple language and various media during information disclosure.
There is need for harmonization of translations. A dictionary of translated key scientific and medical terms/concepts in research and clinical care in local languages should be developed
Develop specific national guidelines for genetic and genomic research in Uganda.
Research ethics committees should be trained in the basics of genetic research in order to ensure that they appreciate the ELSI and are competent enough to review genetic research.
The use of checklists for assessing understanding of consent should become mandatory and should also be included in the national ethics guidelines.
All stakeholders should read and understand the available national and international guidelines, policies, and regulations pertaining to genetics/genomic research and bio banking before negotiating Material transfer agreements.
Research ethics committees should be empowered to review and monitor the execution of MTAs during research implementation, and this should be clearly stipulated in the national ethics guidelines.
The national research regulators and individual institutions should join forces and devise mechanisms for tracking and monitoring the use of exported HBM and data.
Encouraging meaningful involvement of communities in Material transfer agreements negotiations, particularly regarding sharing of the benefits of research.
There should be capacity building for clinical genetics, particularly clinical geneticists and professional genetic counsellors
Community engagement activities should be scaled up to prepare communities for the return of genetic research results as and when they are available
More about the Project
This project explored the knowledge, perceptions and experiences of stakeholders on the informed consent process, and the ethical, legal and social implication of genomic research. The goal of the project was to contribute to a better understanding of the ethical legal and societal issues associated with genomic research in low resource settings. The study employed both quantitative and qualitative methods of data collection and analysis. Prospective evaluation was done using questionnaire surveys; focus group discussions; in-depth interviews; direct observation of informed consent processes; and assessment of the quality of informed consent
This study was funded by United States National Institutes of Health through The Human Heredity and
Health in Africa (H3Africa) initiative which is spearheading bio banking and genomics research in Africa for Africa.
The study was conducted between November 2018 to 2022 by a team of researchers led by Associate Prof. Erisa Mwaka as Principal Investigator.
Research team:
Associate Prof. Erisa Mwaka
Dr. Ian Munabi
Assoc. Prof. Joseph Ochieng
Dr. Janet Nakigudde
Prof. Nelson Sewankambo
Mak's GMI Labs Authorized to Conduct DNA Paternity Testing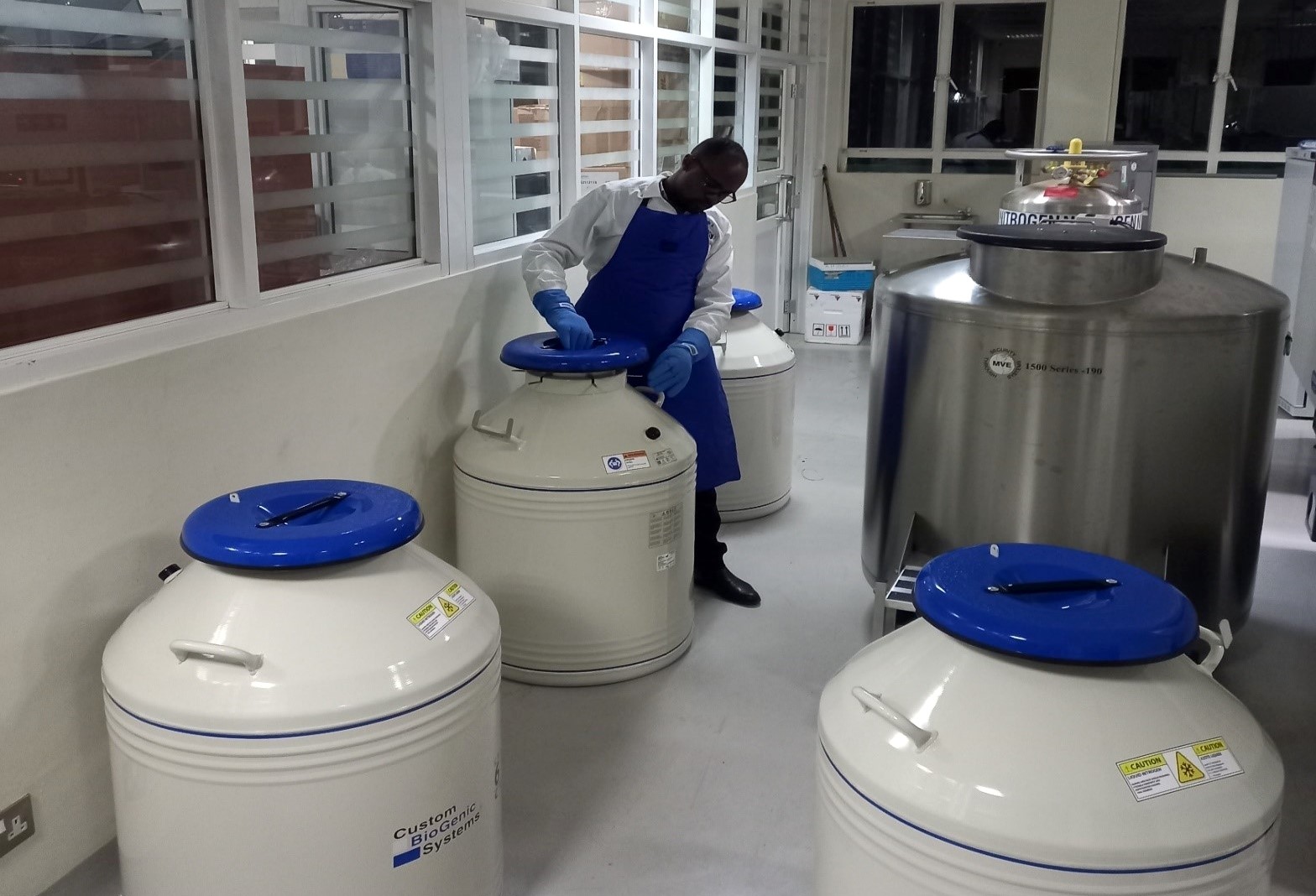 The Genomics, Molecular, and Immunology Laboratories (GMI Labs), operating under the auspices of the Makerere University Biomedical Research Center (MakBRC), have achieved another significant milestone in their journey of diagnostic excellence. The labs, renowned for their pivotal role in infectious and non-infectious disease research, have received official approval from the Director General Health Services at the Ministry of Health (MoH), Uganda, to conduct DNA Paternity Tests.
Situated at the Dept of Immunology & Molecular Biology under the School of Biomedical Sciences at the College of Health Sciences, Makerere University, the GMI Labs have been at the forefront of cutting-edge research, diagnostic testing, and training initiatives. Their remarkable contributions during the COVID-19 pandemic, where they conducted nearly a million PCR tests, underscored their unwavering commitment to public health and scientific advancement. The labs' exemplary performance and reliability were further highlighted by their successful management of two critical COVID-19 prevalence surveys. The findings of these surveys served as foundational data for crucial decisions guiding the country's lockdown strategies and phased reopening, earning commendation from the President and the Ministry of Health.
This latest authorization from the Ministry of Health marks a significant expansion of the GMI Labs' diagnostic capabilities. With the approval to conduct DNA Paternity Tests, the labs are now equipped to offer a crucial service addressing the need for accurate and reliable genetic testing for determining biological parentage. In a letter dated 22nd November 2023, the Director General Health Services emphasized the laboratory's rigorous adherence to international standards, proficiency in molecular biology techniques, and their proven track record in delivering precise and credible results. This approval further solidifies the labs' position as a trusted institution for advanced genetic diagnostics in Uganda.
Prof. Moses L Joloba, the Director of the GMI Labs, expressed immense pride in the team's dedication and expertise that led to this authorization. He highlighted the labs' commitment to upholding the highest standards of ethical practice, confidentiality, and accuracy in DNA paternity testing, ensuring the delivery of dependable results crucial for legal, personal, and familial purposes.
The inclusion of DNA Paternity Testing within the GMI Labs' list of services aligns with their overarching goal of advancing healthcare through state-of-the-art diagnostics, research, and education. This milestone represents not only a significant achievement for the labs but also a valuable resource for individuals seeking reliable and comprehensive genetic testing services. As the GMI Labs continue their unwavering commitment to excellence in healthcare and research, this new capability reaffirms their pivotal role in advancing the frontiers of molecular diagnostics and genetic testing in Uganda, working closely with reputable institutions such as Makerere University Hospital and other top-notch health facilities.
MNCH e-Post Issue 121: Learning from Nsambya Hospital Human Milk Bank to inform national scale-up & save preterm babies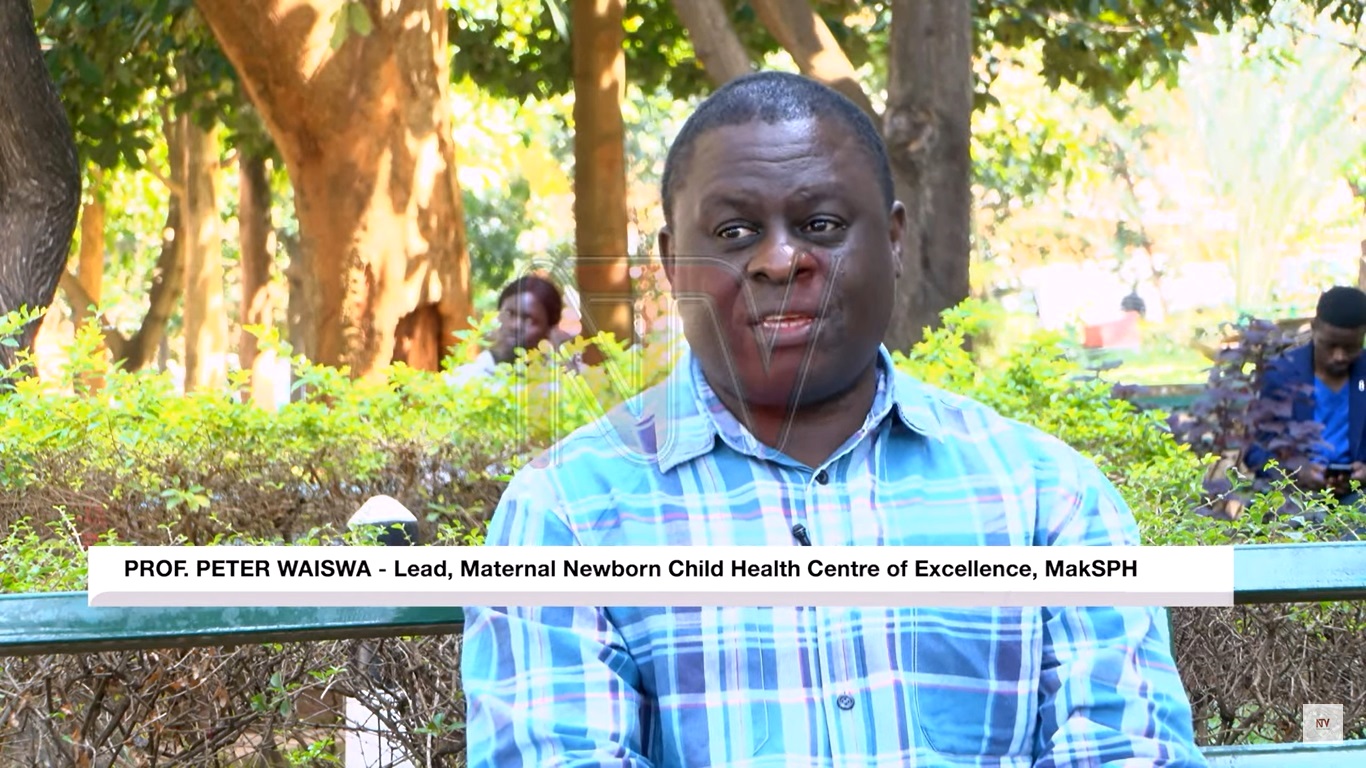 Welcome to this exclusive interview with Prof. Peter Waiswa, lead expert from the Makerere University Centre of Excellence for Maternal, Newborn, and Child Health. Dr. Victoria Nakibuuka from St. Francis Nsambya Hospital, and Dr. Jesca Nsungwa from Ministry of Health Uganda. In this video, they discuss a groundbreaking innovation in Uganda's healthcare landscape: the country's first-ever human milk bank at St. Francis Hospital Nsambya. This initiative represents a significant stride towards improving the survival rates of premature and vulnerable infants by ensuring access to essential breast milk, even when mothers are unable to produce enough. Watch Video
Click here to View the full MNCH e-Post Issue 121
METS Newsletter October 2023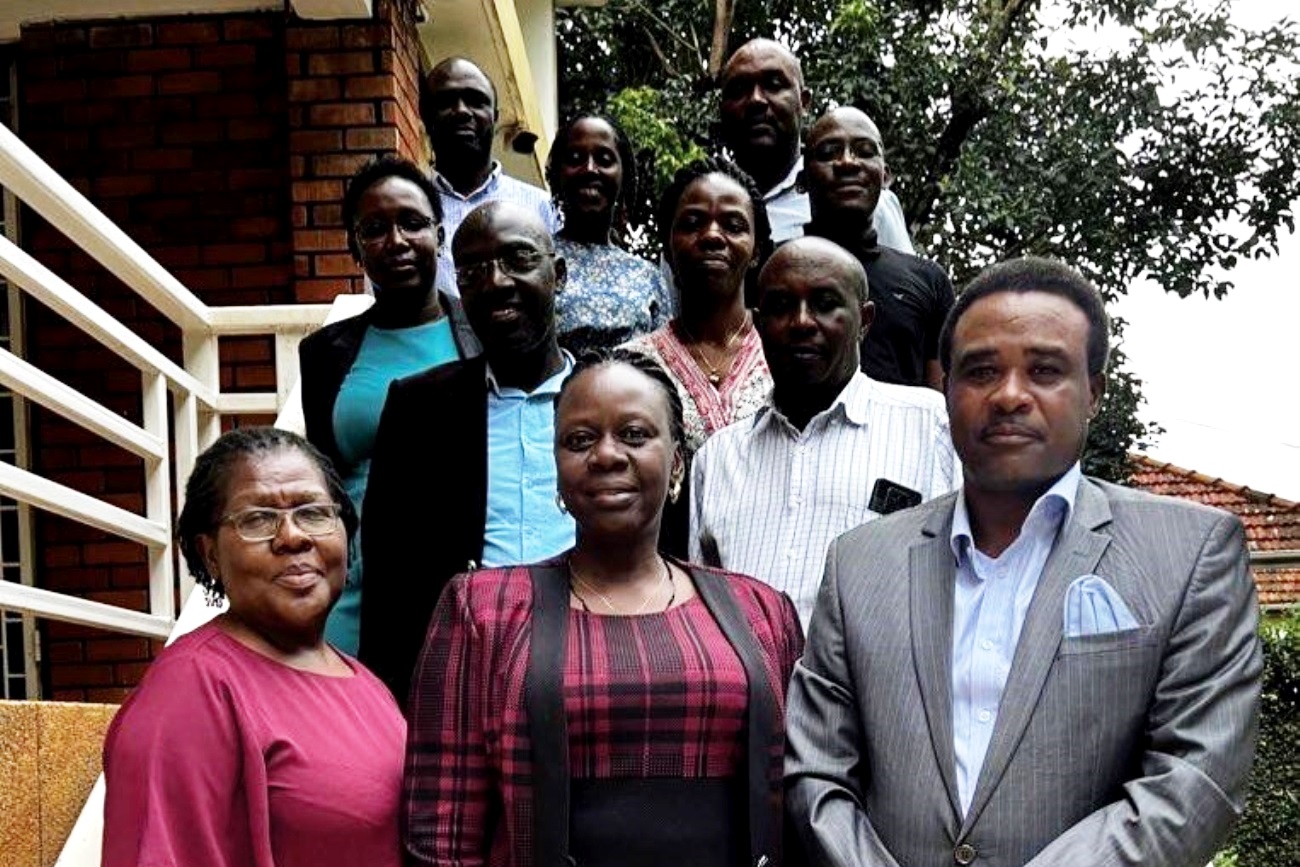 The Monitoring and Evaluation Technical Support (METS) Program is a 5-year CDC-supported collaboration of Makerere University School of Public Health (MakSPH), the University of California San Francisco (UCSF) and Health Information Systems Program (HISP Uganda).
Highlights of the METS October 2023 Newsletter
Strategies for Enhanced Disease Surveillance and Public Health Response in Uganda

The MoH Department of Integrated Epidemiology Surveillance & Public Health Emergencies (IES&PHE) Head, Commissioner Allan Muruta (Dr) visited METS to acquaint himself with the various surveillance activities supported by the Program.
Commissioner Muruta emphasized the need to build the capacity of districts and regions to conduct surveillance activities by training the relevant staff and establishing surveillance focal points at health facility levels.
He further emphasized the importance of linking laboratory data to the District Health Information System (DHIS2) and ensuring that different systems are interoperable.

Improving quality of data for HIV testing services (HTS) through regular assessments

MoH has been conducting Data Quality Assessments and Improvement (DQAI) activities to inform program planning, monitoring, and performance management. HIV testing services (HTS) inter was conducted in 16 regions, 81 districts, and 111 health facilities in partnership with 26 Implementing partners.
The HTS DQA has improved data management, infrastructure, and understanding of indicators. Specific staff assignment at each HTS entry point has proven effective, and use of the UgandaEMR system for reporting has yielded positive results.

Shaping Uganda's Healthcare Data Landscape

METS has maintained a strong collaboration with the Ministry of Health (MoH) providing invaluable technical support in developing various strategic guidelines for the country. These guidelines include the Uganda Health Information Exchange and Interoperability (HIE) Guidelines, the Uganda Health Data Protection and Confidentiality (HDPC) Guidelines, and the Uganda Health Data Sharing, Access, and Use Guidelines.

HIE and HDPC guidelines have received the endorsement of the Health Information, Innovation and Research (HIIRE) Technical Working Group (TWG), awaiting presentation to the senior management team at the MoH for final approval.

Empowering Health Professionals: PrEP Training in Hoima District

MakSPH-METS has taken a proactive stance in supporting Monitoring and Evaluation (M&E) for key populations through the development, management, and conducting trainings on the use of the PrEP tracker system across various agencies.
METS conducted a 5-day training on the KP/PrEP Tracker system in Hoima district. Moving forward, facility staff will be able to enter data on PrEP services into the system in a timely manner, analyze the data, and use it for program improvement.

Gallery

HIV testing services (HTS) Data Quality Assessments and Improvement DQAIs
Interagency cervical cancer on-site mentorships
Orientation in KP tracker-Soroti
TDY from CDC headquarters visit to METS
M&E orientation meetings for new Implementing Partners
Planning meeting for Cross Border Data Sharing-Busia