Call For Applications: PhD Thesis Completion Grants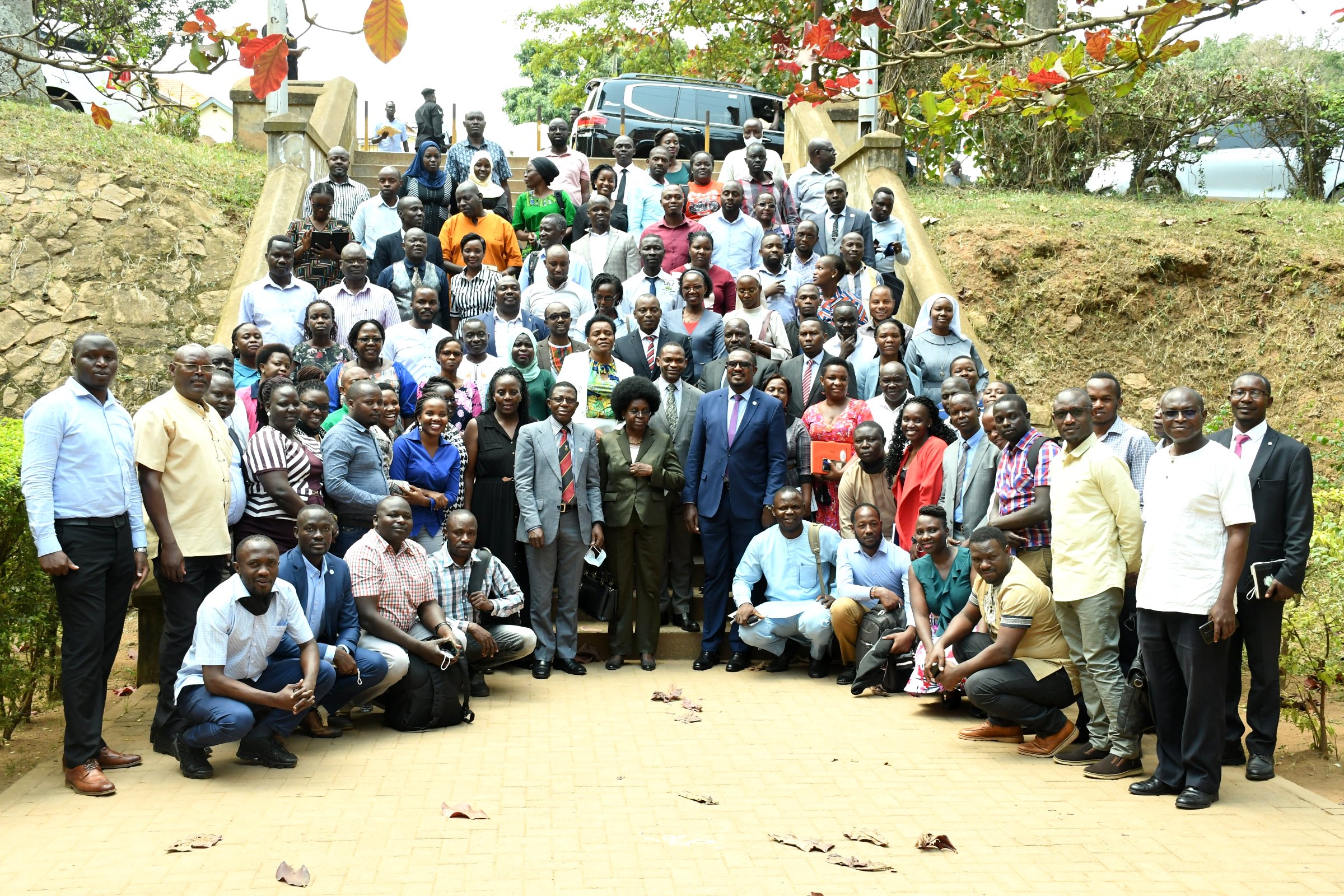 From the University's annual budget allocation FY 2022/23, the Directorate of Research and Graduate Training (DRGT) supports the outstanding doctoral candidates on the verge of finalizing their thesis/dissertation, who have no other source of funding for the requested period.
The Completion Grant program is intended to help candidates make significant progress towards the completion of their thesis/dissertation and/or substantial improvement in the quality of their dissertation. The program is designed to enable candidates to focus full time on the writing of their Theses, improving the quality of the dissertation and shortening the time required to complete the doctoral degree.
In effect, the grant is intended to decrease time to degree and to support higher quality outcomes among students nearing graduation where relatively modest resources will make a large difference. Applications from PhD candidates who demonstrate a clear ability to impact mainstream academia and whose projects reflect, and contribute to, the aims of the DRGT are welcomed to apply.
Applicants should review the eligibility criteria specified below as those not meeting these criteria will not be considered.
No grant will be awarded for a Thesis/dissertation which has already been submitted for preliminary examination.
Eligibility
This grant is for students in any field of study who have demonstrated difficulties in completing the theses/dissertation and would benefit from the intensive mentoring and the one year dedicated to Thesis writing that are provided by this program.
The grant is available to PhD candidates employed by Makerere University
To be eligible for a grant, students must have collected all major research activities, and be in their final year of Data Analysis aThesis writing and must have completed all course requirements, as well as preliminary research/academic obligations of the programme.
The applicant should not hold another outside employment during the grant award period.
Grant recipients should not simultaneously hold another Scholarship/Fellowship or be engaged in another major research grant
The PhD thesis has to be close to finalization. For those who have extended their studentship, detailed reasons have to be given, why the dissertation was not finished within the programme duration period.
Applicants should have a publishing track record, with a minimum of 1 publications in peer-reviewed journal or book chapter
Qualified Female applicants are strongly encouraged to apply (30% of the Grant will be awarded to female applicants)
Applicants should not hold another fellowship or major research grant that will still be tenable at the time of the results of this grant.
Application Requirements and Process
Each candidate may be nominated for only one grant period. Applicants are advised to submit the following documents:
An up-to-date resume/CV of the applicant including information about previous academic
achievements (e.g. Talks at Graduate Seminar Series, publications from the PhD work, awards or
participation in national & International conferences)
Evidence of Full Admission and Registration to a PhD program at Makerere University.
Evidence of Full-time/Contractual employment at Makerere University; Provide a copy of the
Appointment letter issued by the Appointments Board of Makerere University
Letter of motivation including a project outline for the requested funding period and reasons for the application; a brief narrative explaining how the grant will enable you completes your PhD
thesis/dissertation within One year and previous efforts to obtain a PhD grant (Max. 2 pages)
A statement of the expected contribution and impact of the completed work (Max. 10 pages, 1.5 Line Spacing, Font 12 Times New Roman)
A realistic activity –based budget and corresponding deliverables
Detailed work and time schedule for the remaining time until thesis completion (in tabular
form) (if appropriate: date of Public defence/Viva Voce)
Table of contents of the Thesis that shows the current state of the working progress (finished
parts, parts that need to be revised, parts that are missing)
Statement of your supervision, including information on the need and the priority of the Completion Grant. It also should in a realistic manner, provide information if and until when the Thesis/dissertation will be finished and give us an evaluation of how the PhD project would profit from this Grant.
A letter of support from the Head of Department, which indicates that the department will
assist the candidate in reserving sufficient time for the remaining research activities.
In addition to this application form, a complete package should include a letter of current standing from your Principal Supervisor stating the expected submission date. Referee letter should email the letter directly to Director DRGT at the email address given below (NOTE: Information submitted to any other Email address will be disregarded).
Other Conditions of the Grant:
The candidate's Supervisor(s) and Doctoral Committee must be prepared to participate fully in
this program and do all that can expedite the student's progress, including meeting with the student frequently and returning drafts in a timely manner.
As grantees, the students must agree to:
Attend support group meetings and writing workshops with other program recipients;
Meet regularly with a designated Thesis/dissertation Supervisor or writing coach;
Actively support other grantees in meeting the shared goal of completing their Thesis/dissertations; and
Dedicate the grant period to finishing their Thesis/dissertations.
The Candidates' progress towards completion of the Thesis/dissertation, as well as attendance at Progress Monitoring meetings, will be continually evaluated by the DRGT.
Awards:
A total of 20 grants will be awarded to Fully Admitted and Registered students for 2022/2023. Ten (10) awards will be made for the period July 1 to December 31st, 2022, and another Ten (10) awards made for the period January 1 to June 30, 2023.
The total budget support will depend on the strength of the application but in any case not exceeding Shillings Ten million (UGX 10,000,000/=), during their grant period, which will be disbursed upon submission of a realistic activity-based budget.
Application Procedure
Electronic submission of application with supporting documents saved under one file using the following format: last name_PhDgrant2022.doc
Submit to the Director, Directorate of Research and Graduate Training, Makerere University; Email: conference.rgt@mak.ac.ug Copy to: director.rgt@mak.ac.ug
Three (3) Hard copies should be addressed to:
The Director, Directorate of Research and Graduate Training,
Senate Building Level 4, Room 410, Makerere University; P.O.BOX 7062, Kampala.
Application Deadline: FRIDAY SEPTEMBER 23RD, 2022; 5:00PM East African Time
NB: Only Successful applicants will be contacted.
Applications submitted to any other Email address other than the one above will not be accepted.
Application Inquiries:
For further information, please contact Mr. Nestor Mugabe, DRGT Grants Office, via e-mail: nestor.mugabe@mak.ac.ug
Innovations using low cost locally available materials for point of use water treatment system unveiled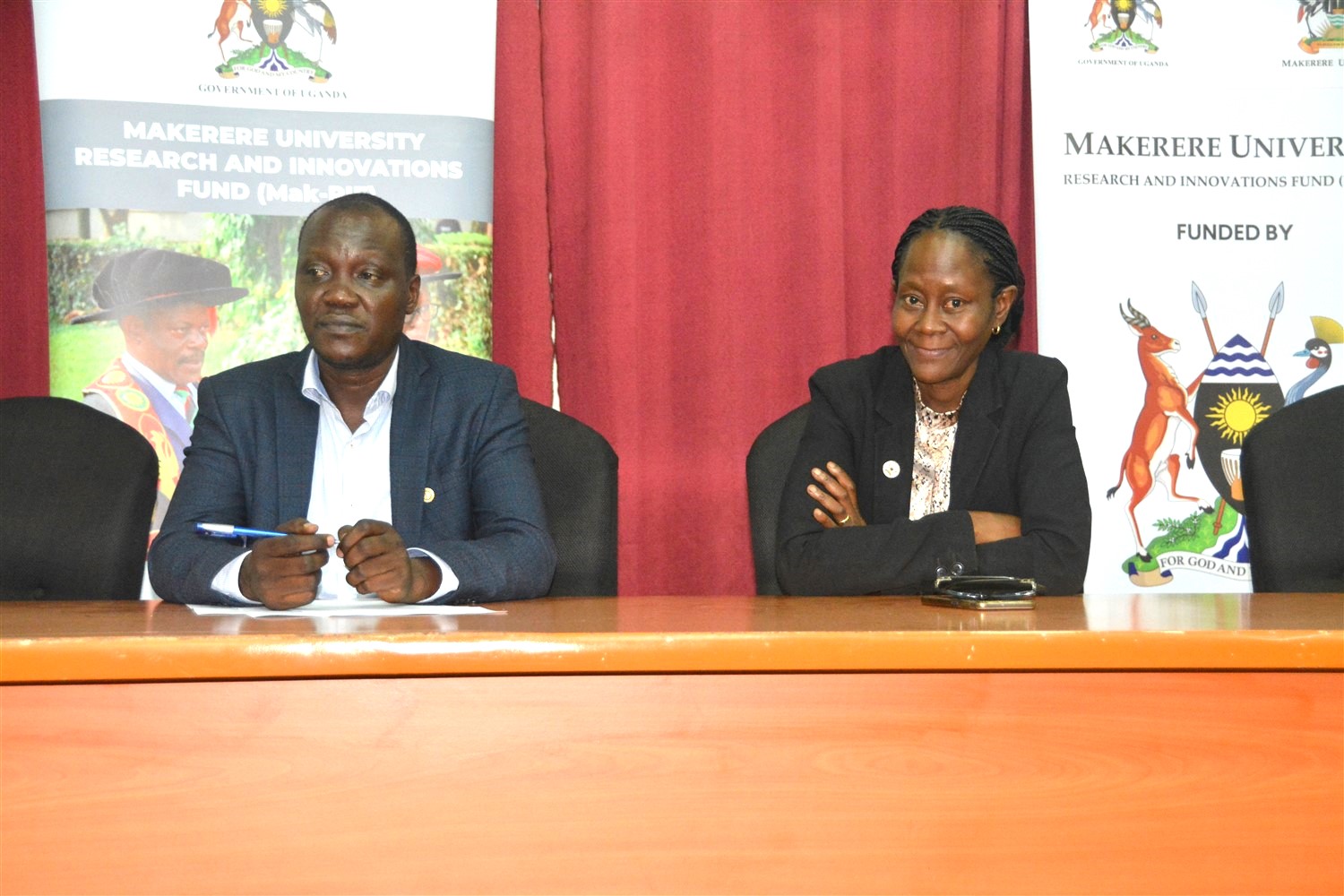 The College of Engineering, Design, Art and Technology (CEDAT) conducted a Research Dissemination of two studies aimed at the Development of Materials for point of use water treatment systems.
The investigations were conducted by a team of researchers comprised of P. W. Olupot, H. M. Kalibbala, E. Menya, G.M. Wangi, J. Jjagwe, J. Wakatuntu, M. Turyasingura, R. Walozi, C. Kanyesigye and R. N. Kulabako.
The dissemination event held on Wednesday 29th November 2023 follows the successful completion of two MakRIF supported Research projects namely; Development of rice husk based granular activated carbon for point-of-use water treatment systems and Development of zeolite-based nanocomposite filters for drinking water treatment.
Apac District gains from CEDAT's Research on Piloting a Rural Broadband Connectivity Model and Efficacious patient management system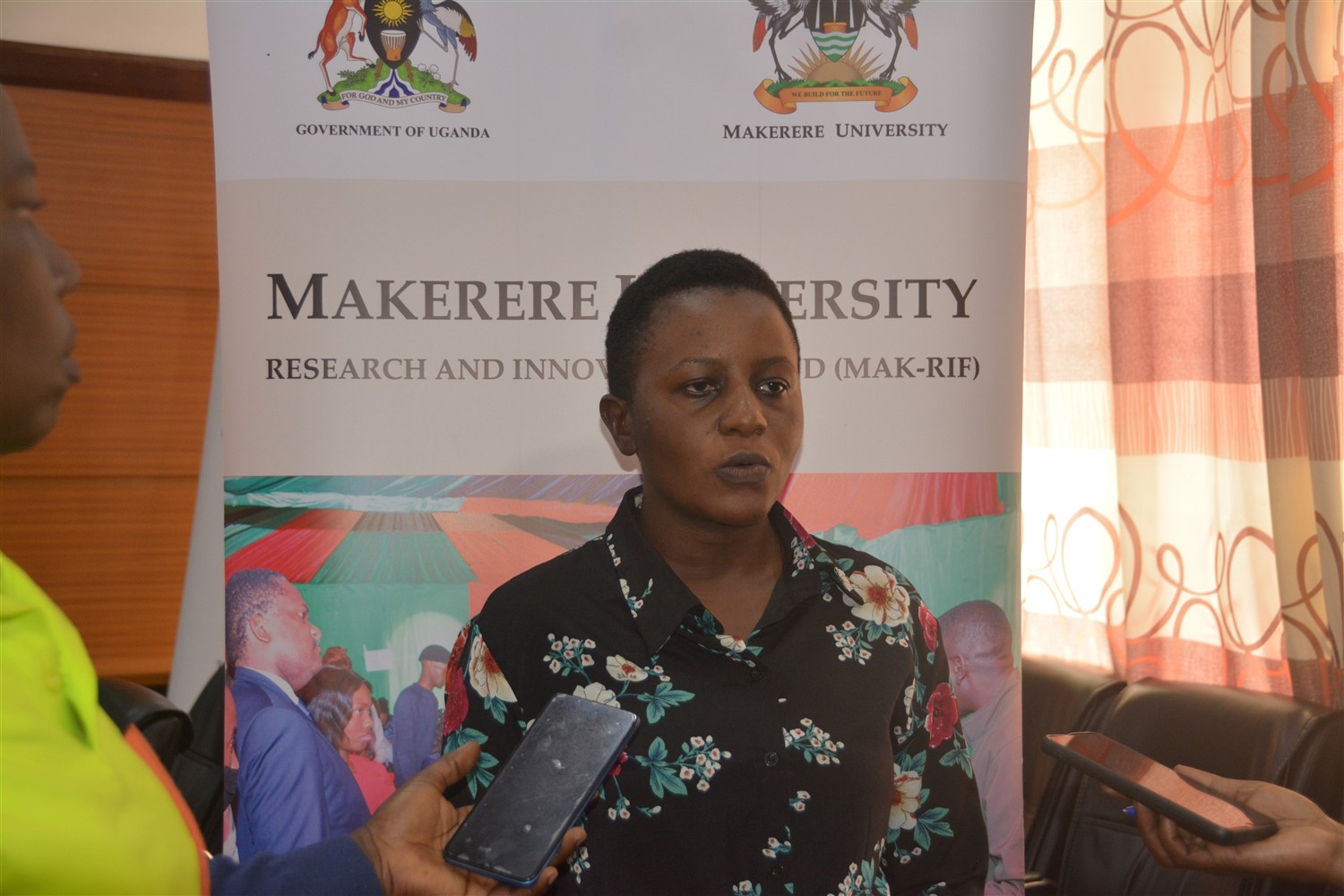 The School of Engineering at the College of Engineering, Design, Art and Technology (CEDAT) shared findings of research that was conducted in Apac Districts through two projects namely Piloting a Rural Broadband Connectivity Model (RCBM) and Efficacious patient management system (EPMS).
The findings of the research sponsored by the Government of Uganda through the Makerere University research and Innovation Fund(MakRIF) were disseminated during a dissemination seminar held in the College on Friday 24th November 2023, where it was revealed that  Apac the host District greatly benefited from the services that not only led to the increased uptake of internet services but also gained through other socio economic areas.
Soybean Breeders Deliberate Strategies for Improving Productivity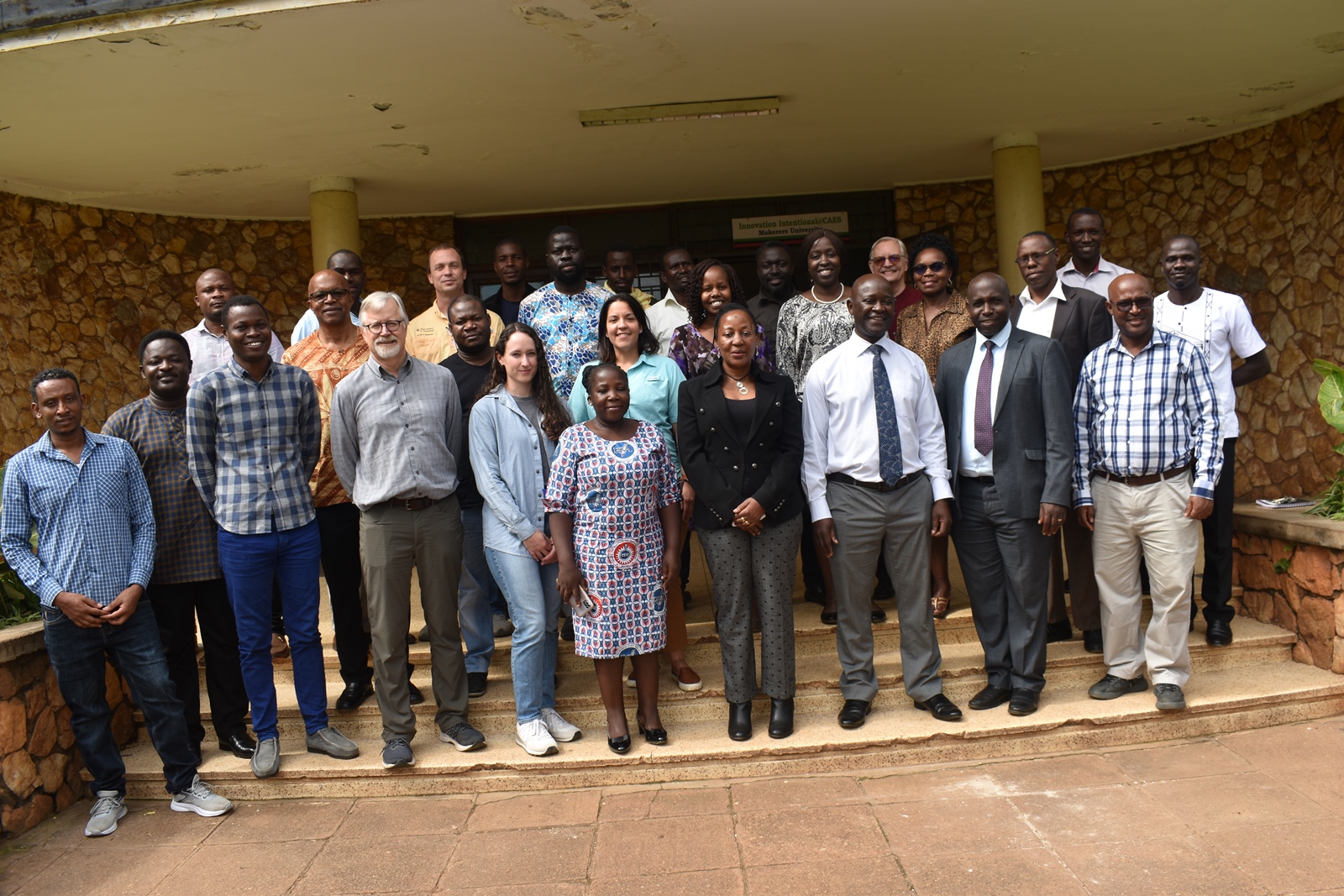 The breeders from USA, Brazil and across Africa, including scientists from CGIAR met at Makerere University on 28th November-1st December 2023 to share experiences, best practices and ideas on collaboration, and to brainstorm on ways of improving productivity.
Overview
Soybean (Glycine max) serves as one of the most valuable crops in the world, not only as an oil seed crop and feed for livestock and aquaculture, but also as a good and cheap source of protein for human diet and as a biofuel feedstock.  The protein content of soybean is the highest among legume crops, averaging 40% on a dry matter basis. Soy-foods are generally considered to be nutritious and healthy based on their nutrient composition which includes protein, fat, carbohydrates, dietary fibres as well as minerals and phytoestrogens (or isoflavones). Due to its nutritional superiority, soybean-based foods are highly recommended for children under 5 years, expectant mothers, and HIV/AIDS patients. Impact studies have shown that regular soy food consumption can reduce the risk of heart disease by lowering serum cholesterol by about 33%. It can also reduce the risk of rectal cancer by 80%, mammary tumour by 40%, and breast cancer by 50%.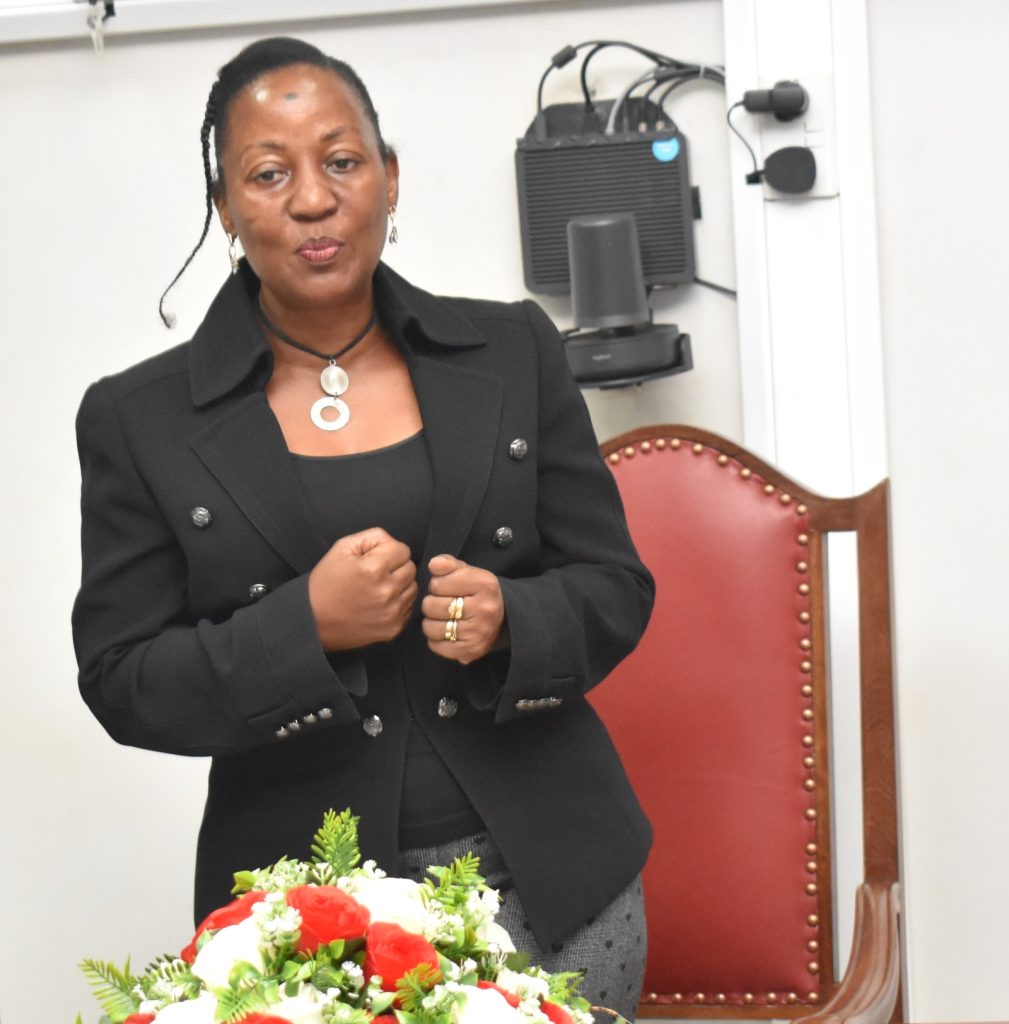 Economic viability
Production of soybean stands at 264 million MT worldwide, with United States of America (USA), Brazil and Argentina being the largest producers. In Africa, Nigeria, South Africa, Zambia and Uganda are the largest producers, with annual volumes estimated at 1.5 million metric tonnes (FAO, 2017). The Soybean Market size is estimated to reach $259 billion by 2030 (IndustryARC – Soybean Market Forecast 2023-2028).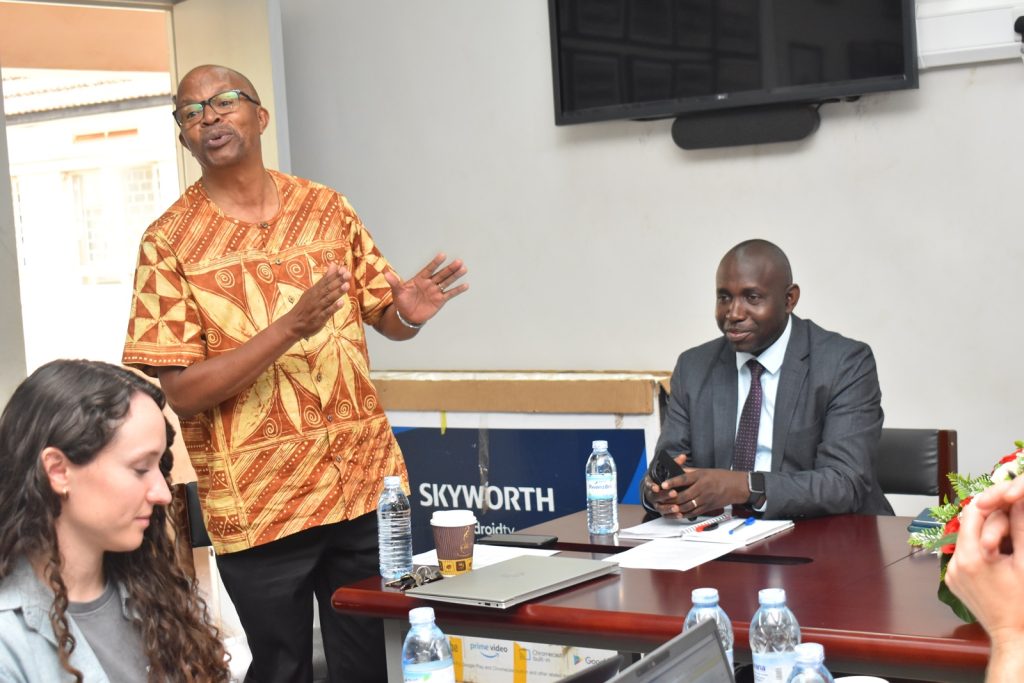 The economic viability of soy production is determined by the commercial utilization of both its sub-products, meal and oil, which, respectively, account for about two thirds and one third of the crop's economic value. Soymeal accounts for over 60% of world output of vegetable and animal meals and occupies a prominent position among protein feedstuffs used in the production of feed concentrates, while soybean oil is the single most important vegetable oil, accounting for 20% of global vegetable oil production. The widespread use of soybean oil in particular as edible oil is mainly due to (i) its plentiful and dependable supplies, (ii) its competitive price, (iii) its neutral flavour, and its stability in both unhydrogenated and partially hydrogenated form. Indirectly, the rapid rise in the demand for compound feed has contributed considerably to the rise in soybean and soyoil production. Soybean contributes significantly to the total value added by the agricultural sector in the major producing countries and particularly so in Brazil, Argentina, Paraguay and the USA. In these countries, soybean and its two main sub-products also occupy an important position in export earnings from agriculture as well as in terms of total merchandise exports (FAO). In Uganda, soybean is number one income earner crop in Northern and Eastern Uganda. Farmers in the region earn at least UGX1,200,000 per hectare per season.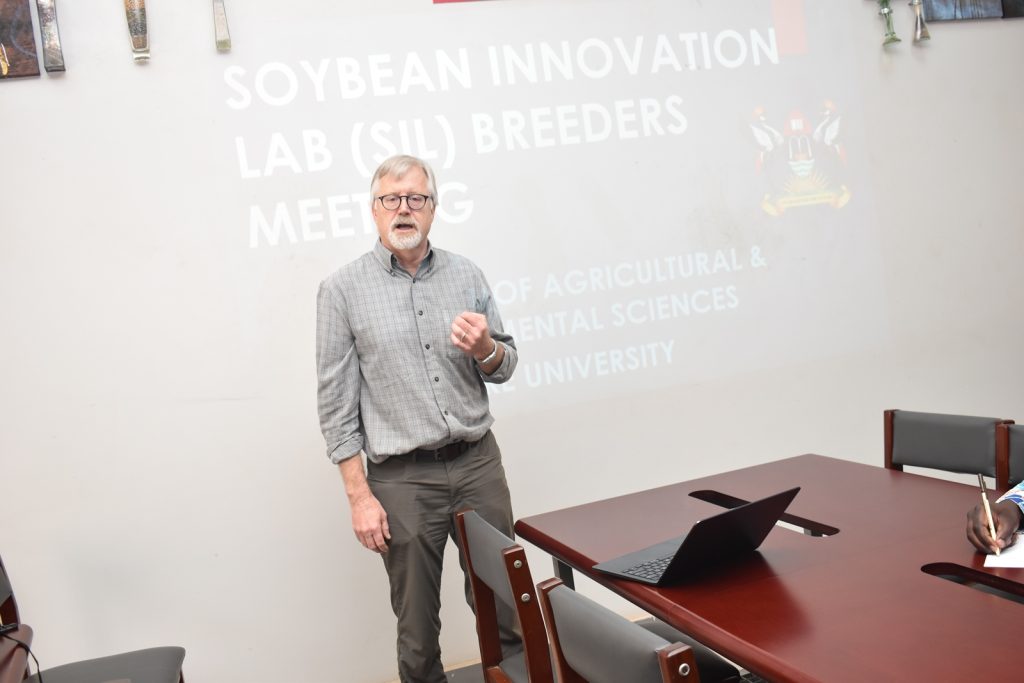 Challenges undermining productivity
Despite the significant strides registered by soybean growing countries, and the health and economic benefits that the crop presents, a number of challenges still undermine productivity. These include; pests and diseases, prolonged droughts and prolonged rains, poor agronomic practices, inaccessibility to good seed by farmers, drudgery in the production chain (Planting and harvesting) and market price fluctuations, as well as mismatches in supply and demand. Surging input costs, supply disruptions of fertilizers and alternative crops caused by Russia's invasion of Ukraine and lingering COVID-19 effects have added more uncertainty and volatility to the soybeans market, driving up the prices. Home grown technologies, local seed business approach, and addressing the whole value chain, are envisaged as some of the strategies to overcome the challenges. Adapting crop management, conserving and improving soil conditions by minimizing tilling, increasing crop diversification, protecting soil from erosion, as well as the development of drought-tolerant varieties, will be key to withstand the emerging climate challenges.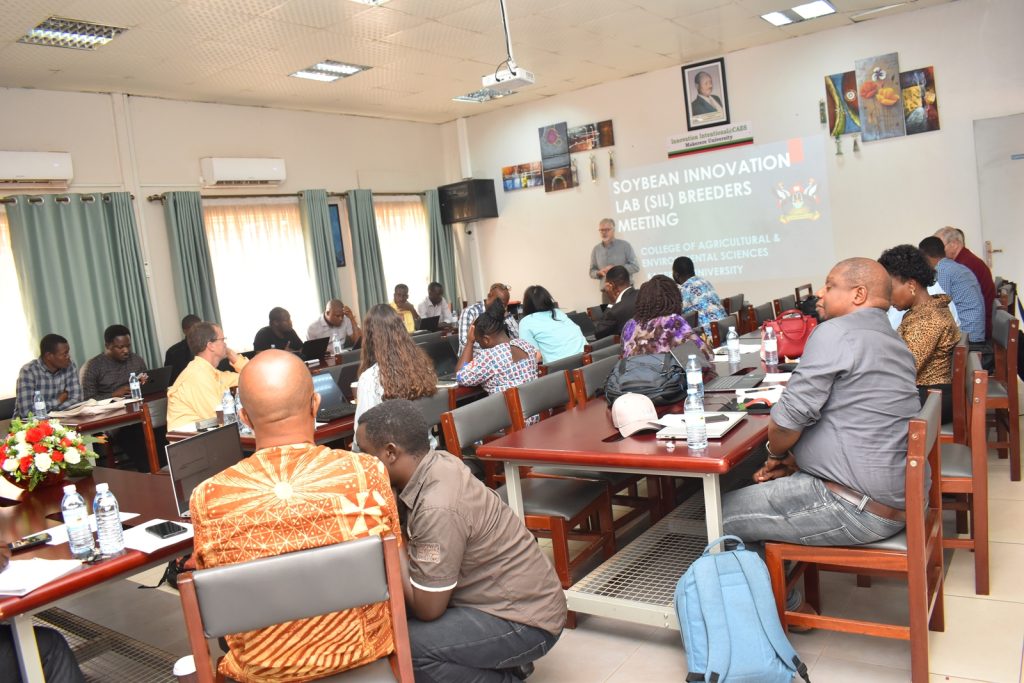 Soybean Breeders meeting at Makerere
Soybean breeders from USA, Brazil, and across Africa including scientists from CGIAR on 28th November 2023 met at Makerere University to share experiences, best practices, and ideas on collaboration, and to brainstorm on ways of improving soybean productivity. The meeting held at the School of Agricultural Sciences (SAS), College of Agricultural and Environmental Sciences (CAES) was organized by the Makerere University Centre for Soybean Improvement and Development (MAKCSID) and the Soybean Innovation Lab (SIL) of the University of Illinois with support from USAID. It was coordinated by Prof. Phinehas Tukamuhabwa, Principal Investigator for the Soybean Breeding and Seed Systems at Makerere, and Prof. Brian Diers from SIL, University of Illinois. It was graced by the Principal of CAES, Prof. Gorettie Nabanoga, the Deputy Principal, Prof. Yazidhi Bamutaze, and the Dean, SAS, Dr John Baptist Tumuhairwe. During the meeting, participants shared progress reports of their respective institutions, highlighting the achievements registered in soybean breeding and seed systems, best practices, challenges undermining productivity, and strategies for improvement. In his presentation, Prof. Diers briefed participants on SIL breeding efforts, indicating that 20 varieties had been developed between 2019-2022 up from the 7 developed between 2013-2018. He also shared updates on the renewed funding from USAID, and the support extended towards new breeding programmes at IITA in Nigeria, IITA in Zambia, EIAR in Ethiopia, Makerere University, and SARI in Ghana.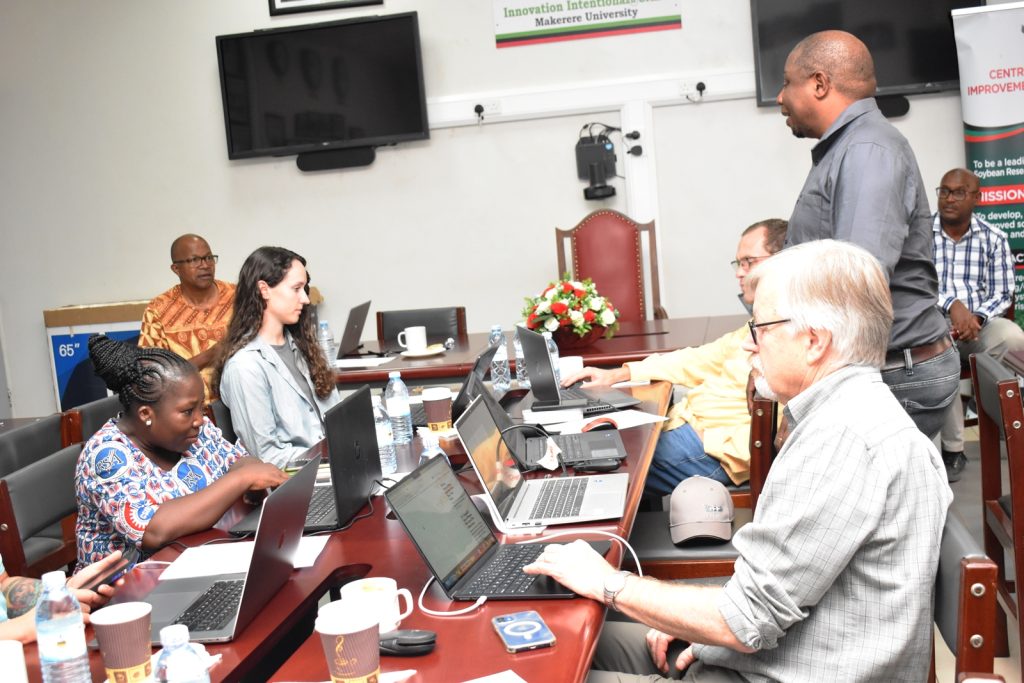 Delivering a presentation on soybean research in Uganda, Prof. Tukamuhabwa noted that the country had registered significant strides with the production of six high yielding varieties namely; Maksoy IN, Maksoy 2N, Maksoy 3N, Maksoy 4N; Maksoy 5N, Maksoy 6N. Recent impact studies indicated that the new varieties developed by MAKCSID were the most planted and accounted for 93% of the soybean varieties grown by Ugandan farmers. Currently, Maksoy 1N is the most widely adopted variety by farmers, while Maksoy 3N has the largest quantities of foundation seed disseminated by the Centre. According to Prof. Tukamuhabwa, the Centre also established a state-of-the-art seed storage facility for early generation seed (Breeders and Foundation seed) and soybean germplasm used for breeding other varieties. Other facilities are soybean processing equipment (soycow) and Soybean roaster that are used to add value to soybeans. The growth of the soybean sub-sector in Uganda is mainly attributed to the availability of a wide range of improved varieties, government investment in soybean research, and increased private sector investment along the soybean value chain. Despite the achievements, Prof. Tukamuhabwa outlined a number of factors undermining soybean seed systems in Uganda including; the presumed high cost of seed by farmers, counterfeit seed in the market, limited interest in self-pollinating crops by most private seed companies, weak seed policy enforcement, limited access to seed, and unpredictable weather conditions. He expressed gratitude to all development partners that have supported the growth of the MAKCSID programme including; USAID through SIL, the Government of Uganda through the Ministry of Agriculture, Animal Industry and Fisheries (MAAIF VODP), NARO, NAcRRI, RUFORUM, AATF, AGRA, Soybean Africa Limited, NAADS, Smart Foods, ISSD Uganda, IITA, and all local soybean stakeholders.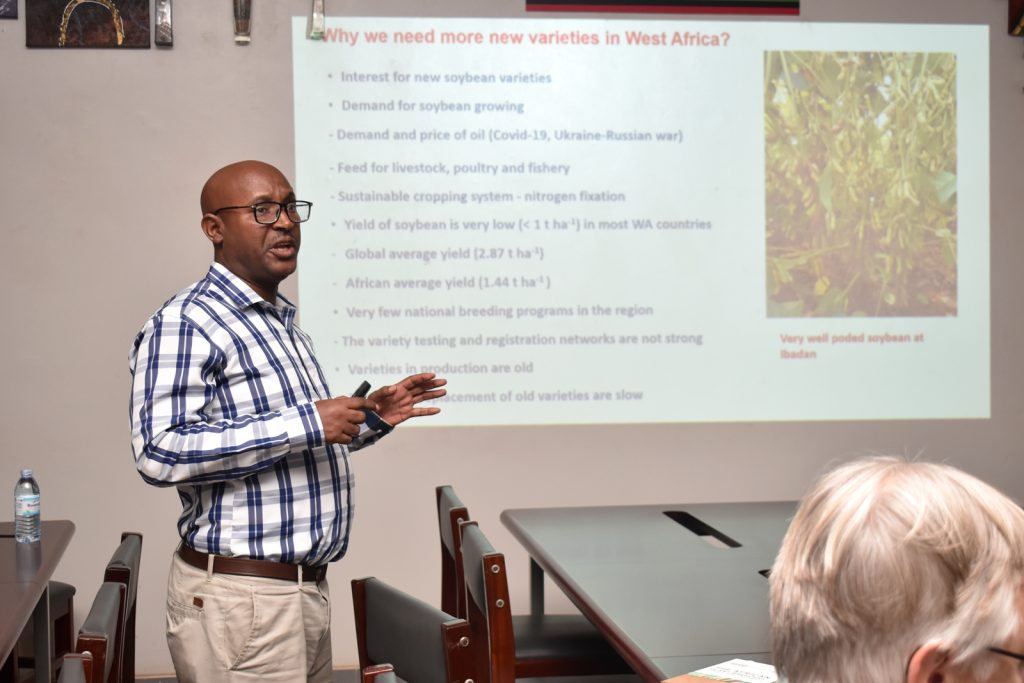 At the meeting, participants including Godfree Chigeza from IITA, Zambia; Abush Tesfaye (IITA, Nigeria), Masresha Yirga (EIAR, Ethiopia), Harun Murithi (SIL), Andrew Scaboo (University of Missouri), Elizabeth De Meyer (University of Missouri), and Carrie Miranda (North Dakota State University) delivered presentations on the progress of their breeding and research programmes.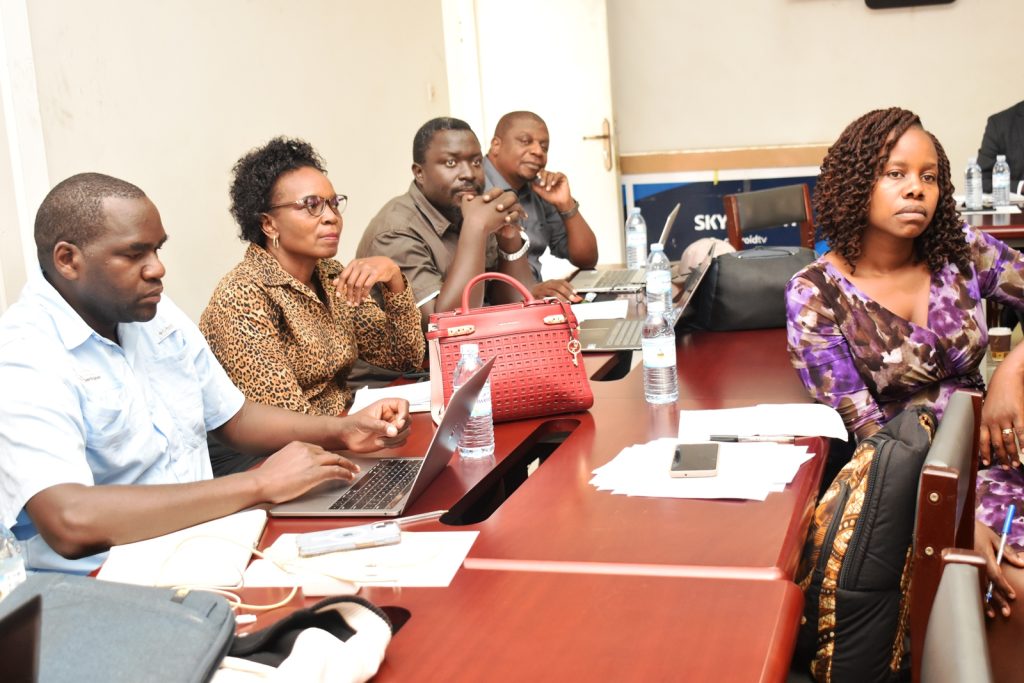 A major concern arising from the meeting was the increasing threat of rust. Through efforts of the Centre for Soybean Improvement and Development (MAKCSID), the soybean rust pandemic was brought under control, through breeding and dissemination of superior varieties to the farming communities.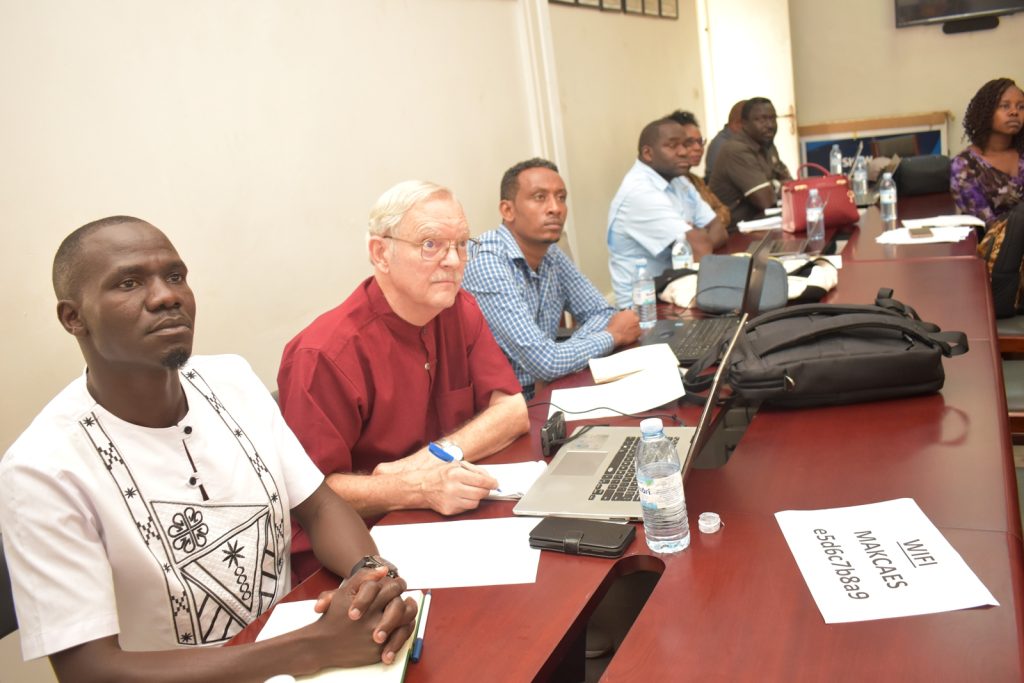 Going forward, participants emphasized the need to set up a rust reference centre, early warning systems, and disease nurseries – potential lines for monitoring virulence. They also called for an increase in germplasm acquisition, capacity building for germplasm storage and utilization, introduction of bruchid tolerant genotypes, introduction of soybean genotypes suitable for mechanical harvest, mechanization of production processes, leveraging the scarce research infrastructure, and the development of necessary skills amongst scientists and staff.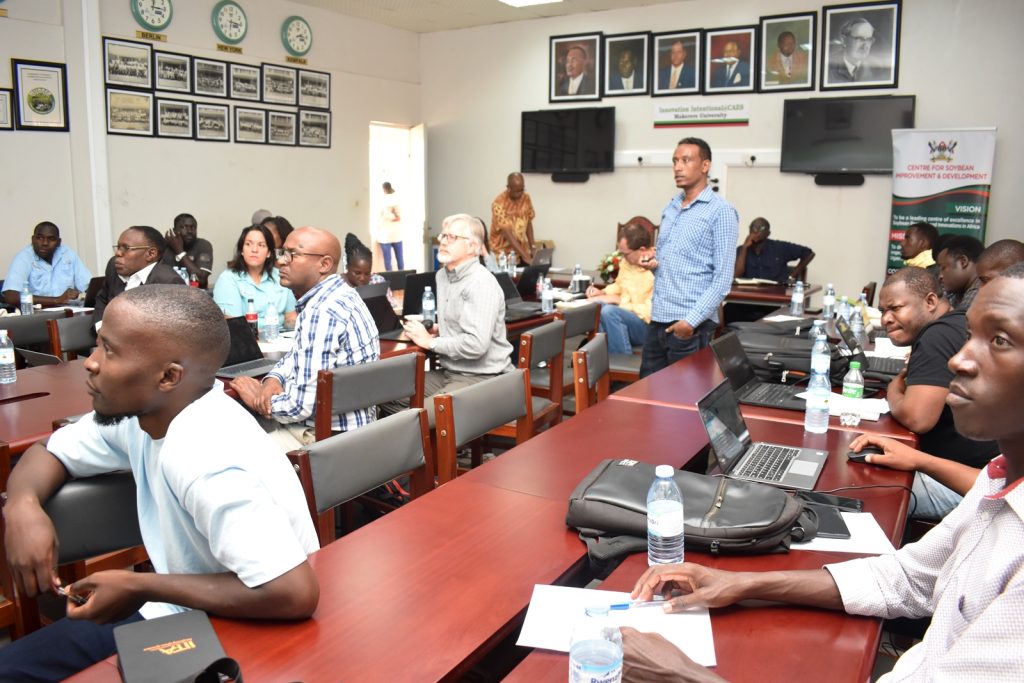 In her remarks, the Principal of CAES, Prof. Gorettie Nabanoga expressed gratitude to participants for leading soybean development initiatives. She also appreciated the development partners for supporting the programme. Commenting on the significance of the crop, she said under NDPIII, soybean had been identified as a game changer and one of the crops to improve the country's food systems. "The crop has been targeted for its oils and nutritional benefits. It is therefore important that we move it to the next level in terms of resistance to diseases, adaption to climate change, and development of fast growing varieties." She specifically thanked the breeding team led by Prof. Tukamuhabwa for making Makerere the leading Centre in quality soybean seed production and distribution in the country. During their four-day visit, the soybean breeders visited the screen houses, soybean fields, and the Early Generation Seed Unit at MUARIK where they provided enriching insights for improvement. The team also toured Nakabango/Jinja trials as well as the Bugi ZARDI highland soybean trials.
---
---
More photos from the meeting