Hon. Dr. Musenero Launches NORHED Week, Calls for Industry-Impacting Research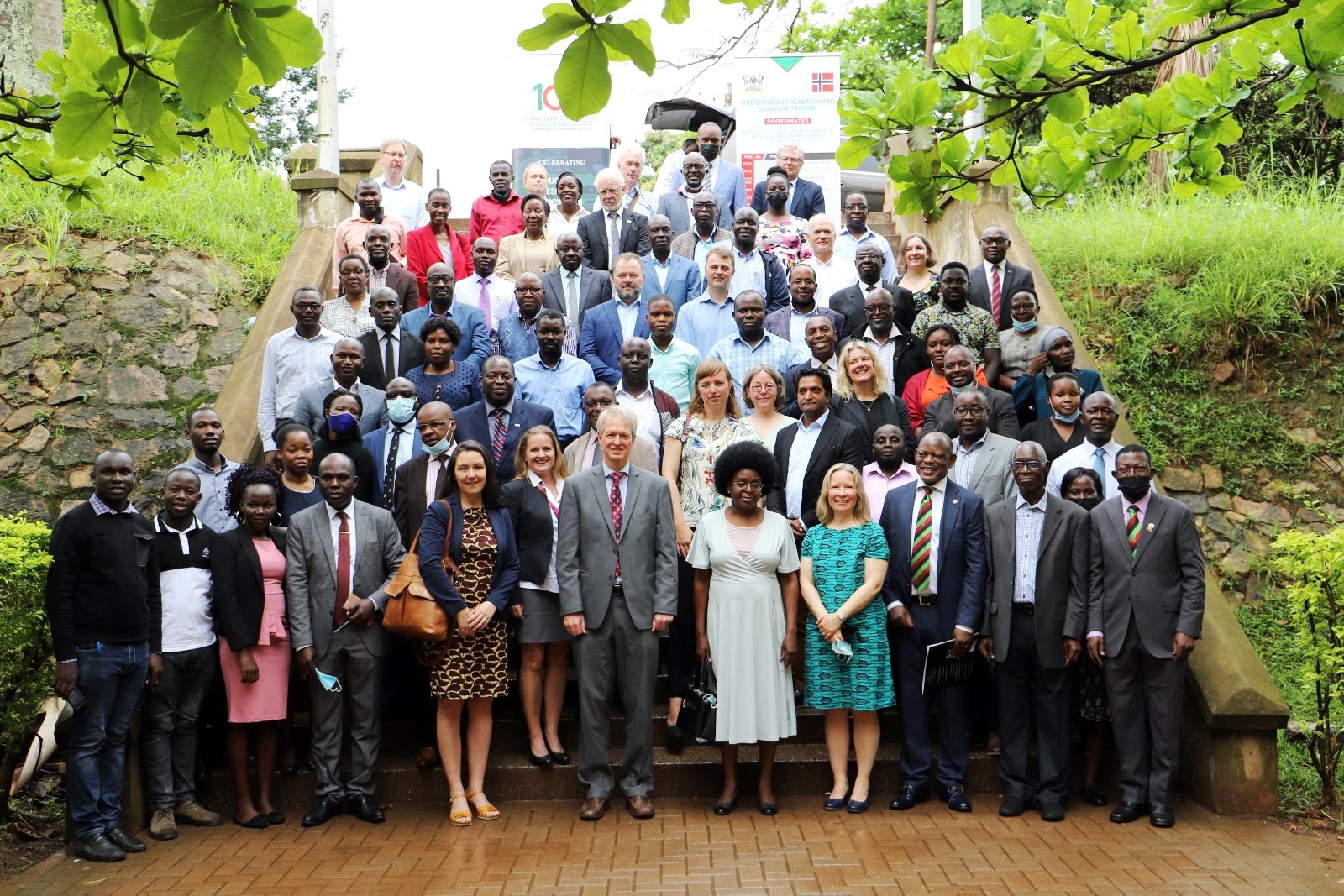 The Minister of Science, Technology and Innovation (MoSTI), Hon. Dr. Monica Musenero on Monday 25th April, 2022 presided over the opening ceremony of the NORHED Week in Uganda and rallied researchers to ensure that their findings flow beyond academia into communities. She noted that the value chain approach adopted by the National Science, Technology and Innovation agenda necessitates that research produces industry-ready prototypes that feed into commercialisation and subsequently, the market. She prayed that this agenda would be at the back of researchers' and funders' minds as they embark on the next phase of projects.
Set to be held from 25th to 29th April 2022, the Week will create a platform for researchers who won grants under NORHED II to meet and share experiences as well as discuss possible links and synergies across projects. Furthermore, the Week will create a platform for researchers to discuss how NORHED can contribute to strengthening higher education and research in Uganda. NORHED is the Norwegian Programme for Capacity Development in Higher Education and Research for Development.
In his welcome remarks, the day's Moderator, NORHED Coordinator and Director, Directorate of Research and Graduate Training (DRGT), Prof. Buyinza Mukadasi noted that Makerere University is participating in 19 of Uganda's 21 NORHED II projects, a proportion he described as the "lion's share". A total of 60 projects were awarded globally under NORHED II funding, set to run from 2021 to 2026.
"We have enjoyed a mutually beneficial cooperation and now have ample evidence that Norway invests in knowledge and competence building and prides itself in the knowledge society with ability to create and make practical use of the new scientific discoveries.
"This is a shared vision at Makerere and we are committed to continue playing this important role because we believe the knowledge economy is the way to go. It is heartwarming to see that Makerere is contributing enormously to the National Development Plan through research output, dissemination and outreach activities" remarked Prof. Buyinza.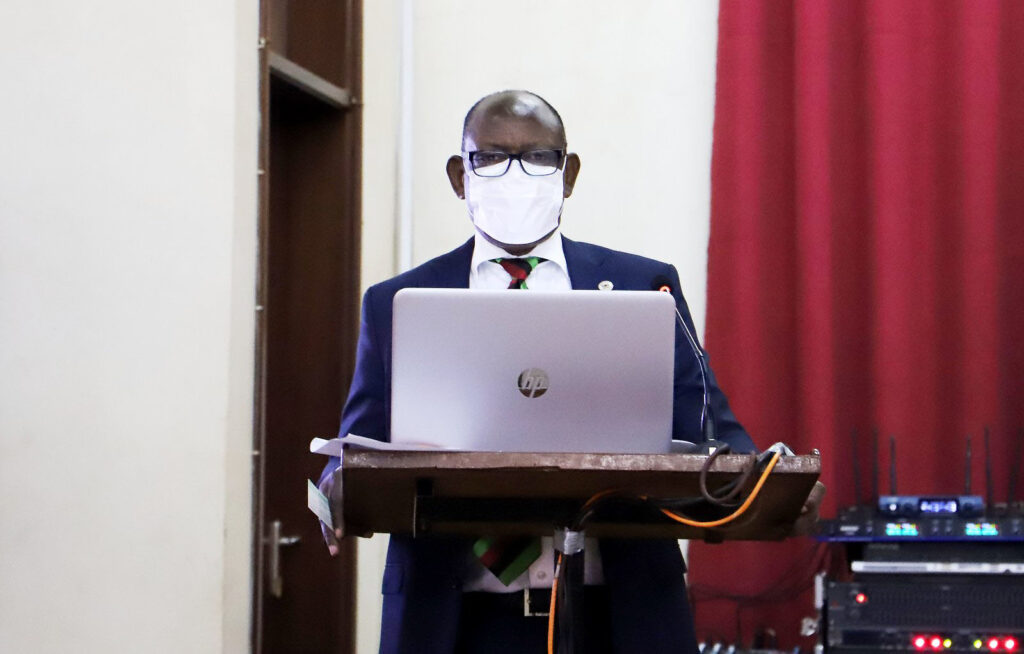 The Vice Chancellor, Prof. Barnabas Nawangwe in his remarks shared that all 19 projects that Makerere is participating in are designed to address multidisciplinary themes, steered by the University Strategic Plan 2020-2030. "Indeed, strategic investment in research lays the foundation for development of any country's intellectual strategies, competent workforce, progressive leaders, gender equality and human rights."
Prof. Nawangwe added that NORAD; the Norwegian Agency for Development Cooperation, and other development partners have played a fundamental role in augmenting Internally Generated Funds at Makerere University, which has helped to substantially tackle the shortage of funds for research and infrastructural development.
"Makerere now has one of the best research management infrastructures on the African continent largely due to the support of the Norwegian Government" he added.
The Vice Chancellor thanked the Norwegian Government for enhancing Makerere's capacity to train PhDs locally, which has drastically reduced the number of staff trained entirely in Norway or on sandwich programmes.
"Out of the 100 PhDs, 85 are locally trained and only 15 staff members will go on sandwich training, which would not have been possible 30 years ago. When we started, almost all the students had to go to Norway" added Prof. Nawangwe.
Addressing participants, the Head of Delegation, Ms. Solbjørg Sjøveian said that NORHED is not only about strengthening Universities but the long-term effects that this capacity building has on societies. She added that NORHED seeks to build equitable partnerships for mutual learning and knowledge sharing with a strong South-South component, that enables younger less-established universities to learn from their more-established peers.
"One example is Makerere University which has taken a regional role in contributing to strengthening other universities both in Uganda and neighbouring countries like South Sudan" said Ms. Sjøveian. "Makerere is an important partner for Norad. As an institution you have strong commitment and dedication by both individual researchers as well as at unit level" she added.
The Head of Delegation therefore paid tribute to this pivotal role played by Makerere University in the region, especially as the institution celebrates her centenary anniversary.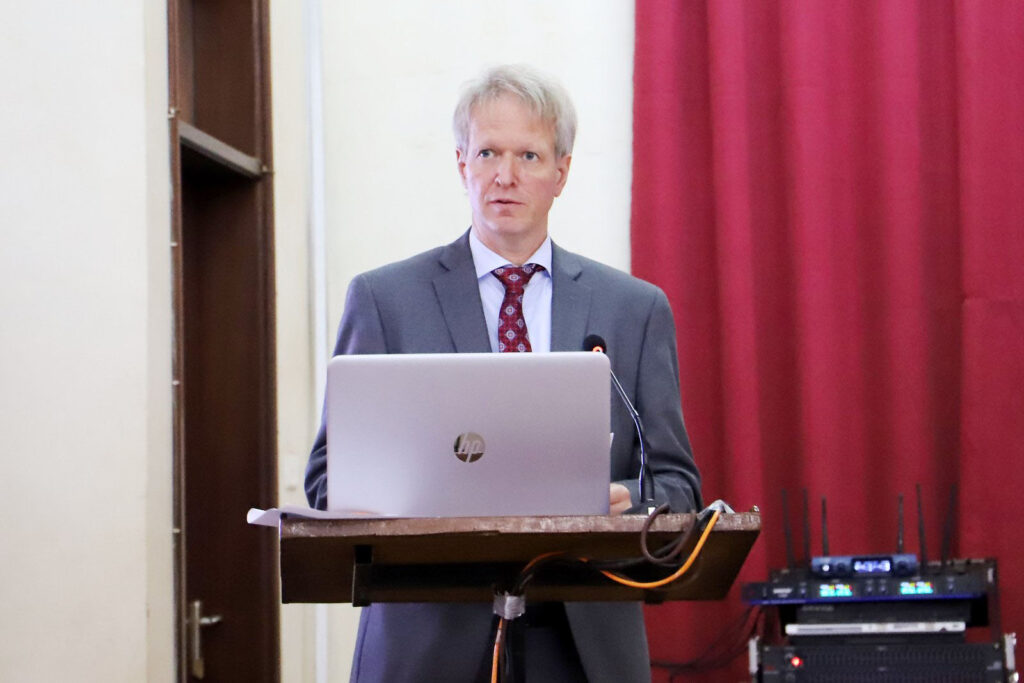 Echoing the Head of Delegation's pivotal role remark, Arne Haug the Minister Counsellor and Deputy Head of Mission at the Royal Norwegian Embassy in Uganda who represented the Ambassador H.E. Elin Østebø Johansen emphasised that it is important to strengthen the research capacity at Makerere University.
"Makerere is the leading institution in Uganda and therefore provides the largest number of human resources to other universities. Norway's support has therefore not just focused on Makerere but it has evolved and responded to the ever changing needs in Higher Education in Uganda" remarked Mr. Haug.
He took note of the; School of Forestry, Environmental and Geographical Sciences, School of Food Technology, Nutrition and Bio-Engineering, School of Women and Gender Studies, School of Computing and Informatics Technology buildings as well as furnishing of the Main Library Extension as some of the physical infrastructure that had been built with support from Norway on Makerere's "beautiful" Main Campus. The Vice Chancellor later brought to light that the College of Engineering, Design, Art and Technology (CEDAT) Extension was the last and largest infrastructural undertaking by the Norwegian Government at the Main Campus.
Prior to declaring the NORHED Week open, Hon. Dr. Monica Musenero, a self-confessed student of Vision 2040 and its constituent National Development Plans (NDPs), thanked the Norwegian Government and other development partners for laying the foundation upon which Higher Education would contribute to the attainment of Uganda's development objectives.
Hon. Dr. Musenero shared that whereas NDP I (2010/11-2014/15) had been aimed at "addressing the fundamentals", NDP II (2015/16-2019/20) focused on "putting up basic infrastructures". Turning to the current NDP III (2020/21-2024/24), she shared that a decision had been taken to introduce a new institutional framework with a shift from sector to programme implementation. This shift, it is envisaged will enable Uganda to put to use the baseline human resource that had been trained and infrastructure that has been put in place to take off on the industrialisation tangent.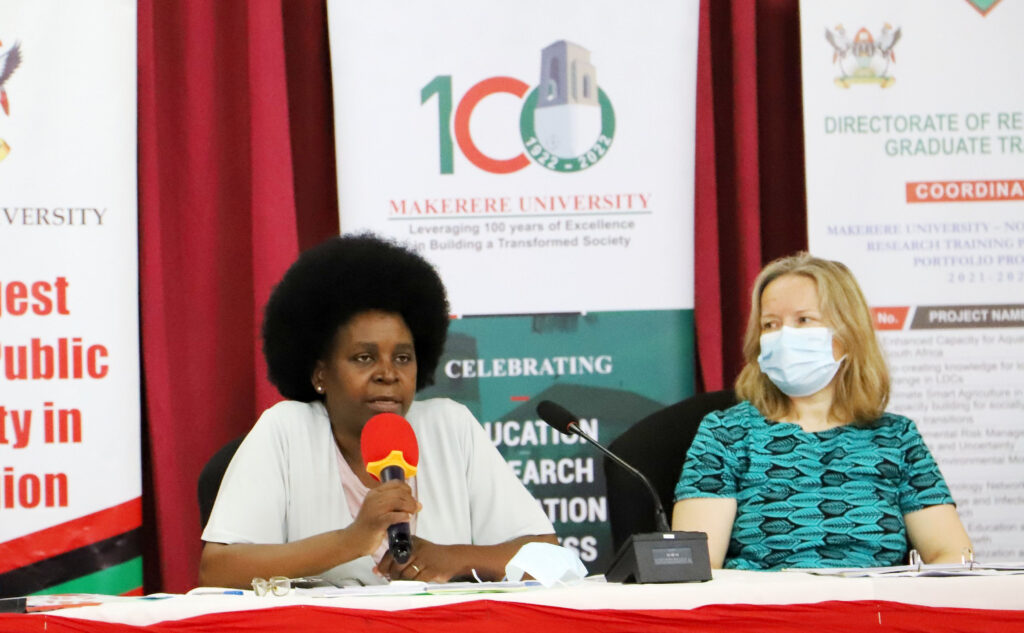 "Over these past years and with the support of partners like Norway and many other agencies, we have worked on a number of things such as the development of human resource. I was one of the first people who were sent out on a programme from Makerere called Agricultural Research and Training Project (ARTP) in 1994.
"And we really appreciate the support of our partners. We started by taking people abroad because we didn't have any capacity and then we moved to sandwich programmes and now as I have been informed, we are shifting to developing people on the ground" acknowledged the Honourable Minister.
Turning back to the current phase of development under NDP III, Hon. Dr. Musenero invited the delegation from NORHED and other partners to move in step with the National strategy that seeks to promote research that results into products. The shift to product-centric research, she noted, would inspire the growth of industries that would in turn create the jobs, and eventually the environment that sustains the welfare of the youth.
"Our focus in NDP III is to invite and request all the partners to see how we can now tackle the issue of employment, and science and technology has been given the pivotal role, because if we do not translate these computer laboratories and infrastructure into jobs, we shall still have the problem and cheat the leaders of the future" remarked Hon. Dr. Musenero.
The official opening was followed by a Keynote address on "Digitalization and gender inclusiveness in teaching, research and administration in Uganda-Post Covid-19 era" by Dr. Ruth Nsibirano, and discussion led by Dr. Dorothy Okello. This was followed by the second keynote address by Dr. Vincent Ssembatya on "PhD training as a pillar in Uganda's Economic and Sustainable Development", which was discussed by Prof. John David Kabasa.
The NORHED Week itinerary prepared by a team led by Assoc. Prof. John Mango, will feature presentations by projects categorised according to sessions on Education and Health (5 projects), Humanities and Social Sciences (6 projects) as well as Climate Change, Natural Resources and Energy (10 projects). On Wednesday 27th April, the Delegation will meet Members of Makerere University Management, visit selected NORHED-II project Research Labs/Research Sites and on Thursday 28th April, visit Makerere University Business School (MUBS). The delegation will crown the week by meeting the Uganda National Council for Science and Technology on Friday 29th April 2022.
Innovations using low cost locally available materials for point of use water treatment system unveiled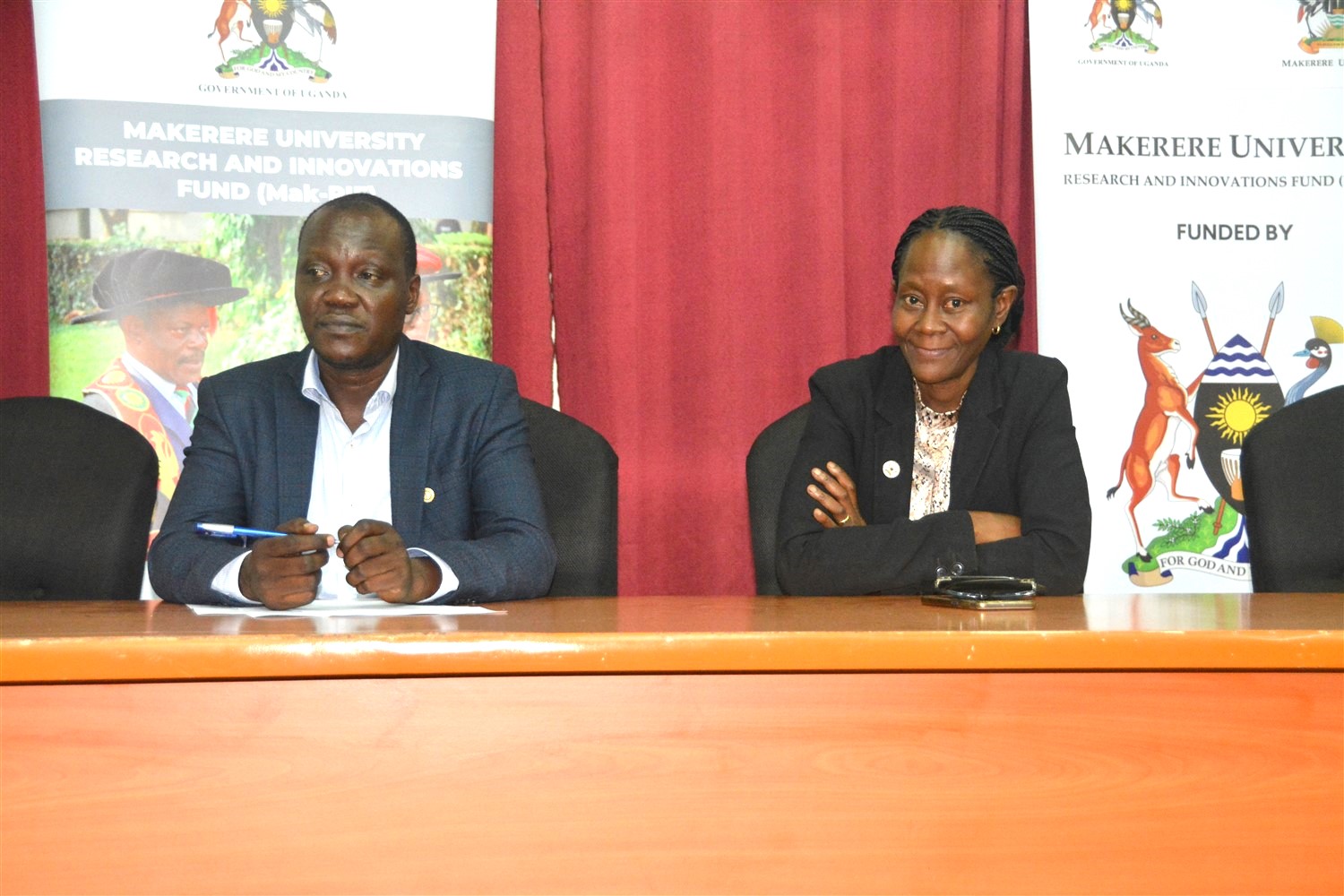 The College of Engineering, Design, Art and Technology (CEDAT) conducted a Research Dissemination of two studies aimed at the Development of Materials for point of use water treatment systems.
The investigations were conducted by a team of researchers comprised of P. W. Olupot, H. M. Kalibbala, E. Menya, G.M. Wangi, J. Jjagwe, J. Wakatuntu, M. Turyasingura, R. Walozi, C. Kanyesigye and R. N. Kulabako.
The dissemination event held on Wednesday 29th November 2023 follows the successful completion of two MakRIF supported Research projects namely; Development of rice husk based granular activated carbon for point-of-use water treatment systems and Development of zeolite-based nanocomposite filters for drinking water treatment.
Apac District gains from CEDAT's Research on Piloting a Rural Broadband Connectivity Model and Efficacious patient management system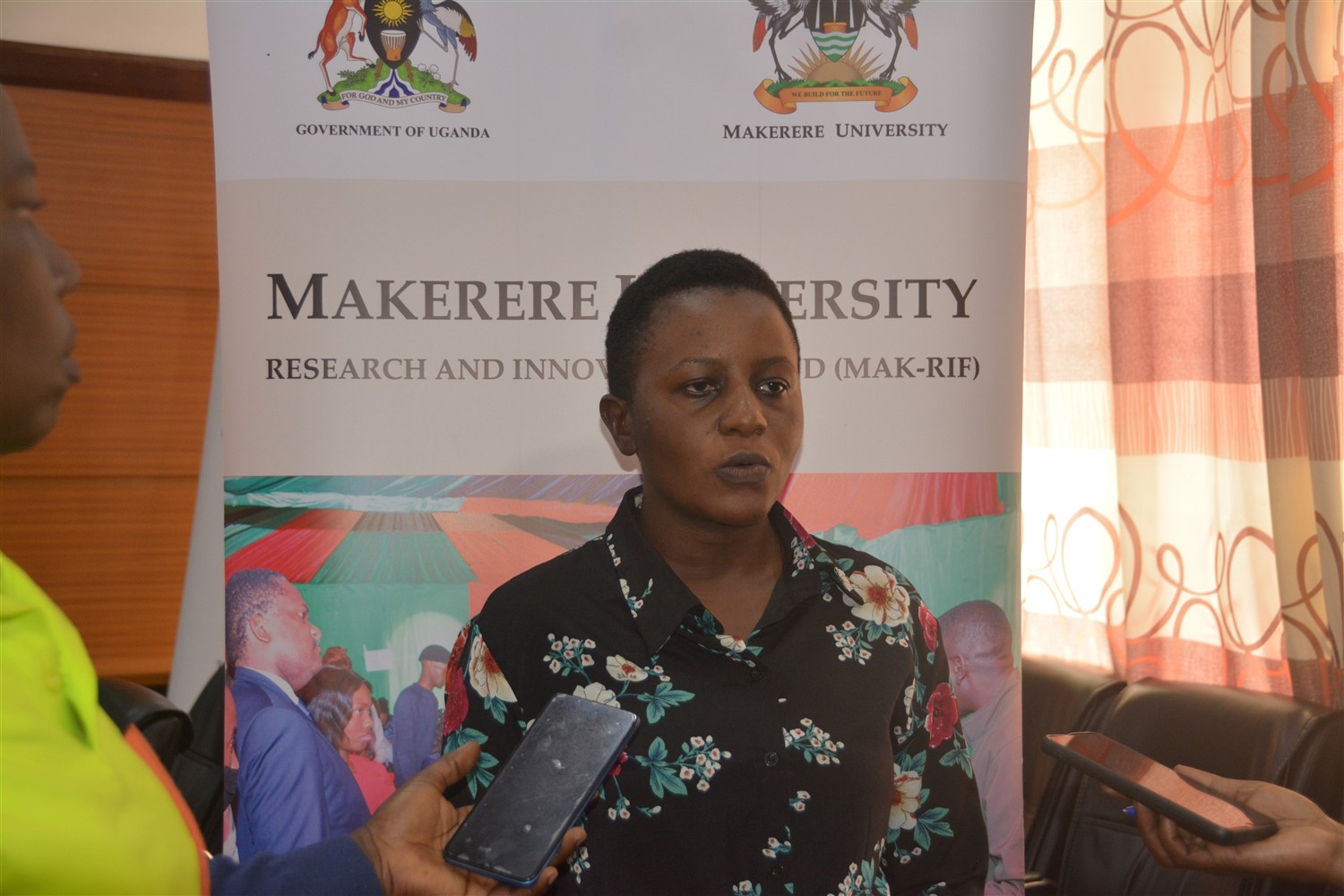 The School of Engineering at the College of Engineering, Design, Art and Technology (CEDAT) shared findings of research that was conducted in Apac Districts through two projects namely Piloting a Rural Broadband Connectivity Model (RCBM) and Efficacious patient management system (EPMS).
The findings of the research sponsored by the Government of Uganda through the Makerere University research and Innovation Fund(MakRIF) were disseminated during a dissemination seminar held in the College on Friday 24th November 2023, where it was revealed that  Apac the host District greatly benefited from the services that not only led to the increased uptake of internet services but also gained through other socio economic areas.
Application Forms for Admission to Public Universities 2024/2025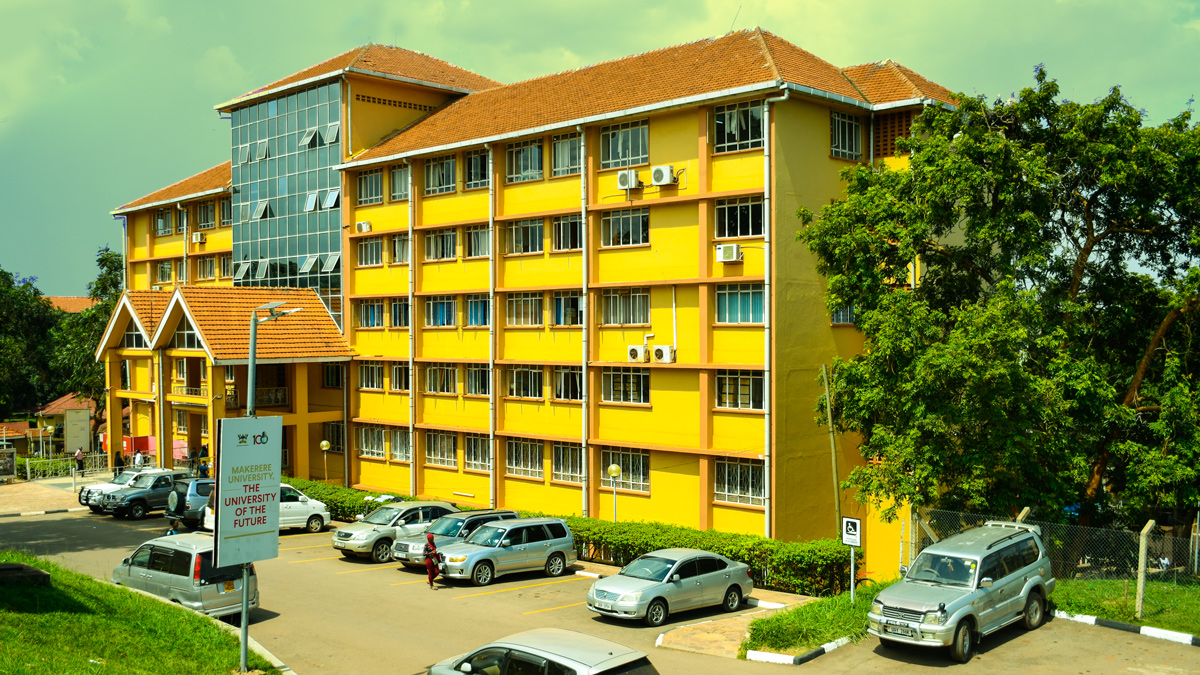 The Academic Registrar, Makerere University informs all Head Teachers of A 'Level schools that application forms for admission to public universities for senior six candidates (UACE 2023) for the 2024/2025 academic year will be ready for collection from the university from Monday 4th December, 2023.
The application forms should be collected from the Office of the Academic Registrar, Senate Building, Level 3, Makerere University.
Issuing of the application forms will start on Monday, 4th December 2023 on payment of a non-refundable application fee of Uganda Shs. 52,000/=(fifty two thousand Uganda shillings only) per application form.
You are advised to get a pay reference number (PRN) using the ACMIS system (http://pay.mak.ac.ug) to enable you pay the application fees in any bank used by Uganda Revenue Authority (URA).
The forms are for Ugandans only.
Please note that only Head Teachers or their authorized representatives will be served.
The closing date for submitting the completed application forms will be Wednesday 31st January, 2024.
Prof. Buyinza Mukadasi
ACADEMIC REGISTRAR